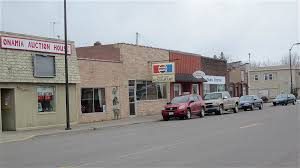 Greetings from Onamia, Minnesota
.
.
From the travels and adventures of the 
"World's #1 Trackchaser"
.
.
Milles Lac Lake – Onamia Ice Track
Ice Road Course
 Lifetime Track #2,526
The EventVideo PlusPhotos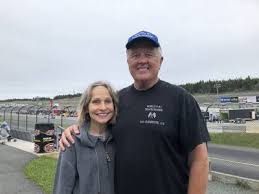 THE EVENT
I am a "trackchaser". I trackchase. Before you discovered my site had you ever heard of trackchasing? Maybe not? So….what the heck is trackchasing? Sit back, take a read and you'll be an expert on my hobby of trackchasing when you're finished.
Here's my best explanation.
Trackchasing is a three-pronged hobby. I'm a racing fan. I love to travel. I love to analyze opportunities to get the most out of everything while saving time and money.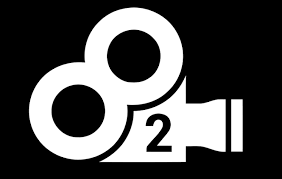 Trackchasing fills the need for all of the above. The racing part of my trackchasing has me trying to see wheel to wheel auto racing at as many different racetracks as I can all over the world. Yes, all over the world. So far things are going pretty well. As this is written, I've seen racing in 82 countries at more than 2,500 tracks. As a matter of fact, I've seen racing at more tracks than anyone else in the world.
Equally important to me are the things I get to see and experience over the "long and dusty trackchasing trail". I call these adventures "Trackchasing Tourist Attractions". You won't want to miss my "Trackchasing Tourist Attractions" page. Here's the link:  Trackchasing Tourist Attractions or my "Sports Spectating Resume" page, Sports Spectating Resume on my website at www.randylewis.org.
I live in southern California. That's probably the most inconvenient location in the country for seeing tracks in the U.S. Most of the racetracks in the U.S. are located well over 1,000 miles from where I live. As a matter of fact, my average trip covers 5,000 miles and more. I take 35-40 of those trips each season. In any given year I will travel well over 200,000 miles, rent more than 50 cars, and stay in more than 150 hotel rooms.
I get the chance to meet people all over the world. With trackchasing trips to 82 countries and counting just getting the chance to experience so many other cultures, spend time in their homes and meet their friends is a huge reward for being in this hobby. I am indebted to several of these folks for their help and friendship.
It's takes a good deal of planning to do the above and not spend my entire retirement portfolio. I enjoy the challenge, the travel and every other aspect of "trackchasing". In reality, my trackchasing hobby is a lot like being with the carnival. I breeze into town, stay a little while and then head on down the road.
Today's adventure was one more of the 2,000 trips that have taken me up, down and around the proverbial long and dusty trackchasing trail.  If you would like to see where I've been and experience those adventures here's the link: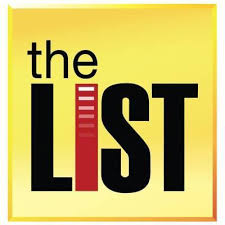 If you've got a question, comment or whatever please leave it at the bottom of this report.  It's very easy to do.  Or you can visit me on Facebook.  Thanks!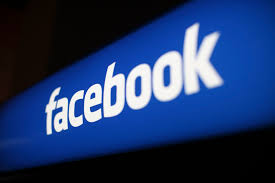 FOREWORD
Friday, February 1, 2019.
The first half of this trackchasing trip was pretty simple and straightforward. The last half got a little bit crazy. I had to be fast on my feet to make it work.
It was a good week back in San Clemente. I did a lot of power walking at the beach. I've got a good buddy and he and I go to the movies and have lunch once or twice a month. We actually got a little rain this week. It thundered and we had a little bit of lightning. I'm from the Midwest where that's pretty common in the summer. We get thunder once or twice a year in Southern California!
On Friday morning of this week it was time to head to Minneapolis. This was going to be the fourth consecutive Friday that I've flown to the Twin Cities. I might have done that in the past but I can't recall it. Believe it or not, I'll be heading back to Minneapolis NEXT Friday.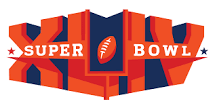 Getting on flights during the winter time on a standby basis is much easier than at any other time of the year. This is Super Bowl weekend. That particular weekend might be the easiest weekend of the year to get a standby seat. It's winter time and people want to stay home and watch the game so they aren't flying as much. I'm not a huge NFL fan so I look forward to this weekend because I know I'll be able to get on an airplane back to the Midwest or east.
I've got a fantastic deal with the Chase Visa Sapphire Reserve card. My membership in the Priority Pass club is part of the credit card arrangement. This allows me to eat in nearly 1200 airport restaurants and lounges. Today I had lunch at no charge at LAX. Then I had dinner at the French Meadow Bakery at no charge in Minneapolis. I'm eating a lot better and paying a lot less than I ever did before I got this membership.
I reserve most of my hotels by using Priceline.com. When I make a reservation with Priceline it's nonrefundable. That means I can't make a hotel reservation until I know I'm going to get on the airplane and land in my destination city.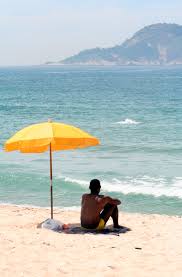 I consider my trackchasing trips little mini-vacations. Of course, going to Minneapolis in early February is not the same as a day at the beach. When you go on a vacation and make a hotel reservation how far in advance do you make it?
With Priceline.com one cannot make a reservation for the same day after 11 p.m. That being the case I try to schedule my flight so I will land before 11 p.m.! As soon as I land I immediately grab a seat in the airport and make a hotel reservation. A lot of times I'm not making that reservation until nine or 10 o'clock at night. That's cutting it pretty close isn't it?
The Marriott and Sheraton brands are my favorites. I have the highest status in their frequent state program, platinum elite. Whenever I can I try to book Marriott or Sheraton Hotel's when I use Priceline. Then when I get to the hotel I'll remind the front desk of my platinum elite status idea. That information is usually not included when making a reservation through a third-party such at Priceline.com. My elite status usually results in an upgraded room, complimentary breakfast and other amenities. On this Friday night I stayed at the Four Points by Sheraton hotel in Minneapolis. 
I'll let you in on a little financial planning secret. When you're retired and don't have to spend your money even though you are traveling the world your retirement portfolio will last longer. I know. It's one kernel of wisdom at a time that will lead to the financial promised land.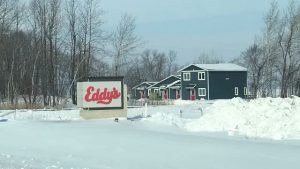 Saturday, February 2, 2019
Today I would be heading up to Milles Lac lake in northern Minnesota. The Midwest Ice Racing Association would be racing right in front of Eddy's Resort on Milles Lak Lake.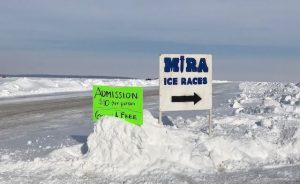 You might recall that I attended a MIRA event a couple of weeks ago. That race was in front of Appeldoorn's Sunset Bay Resort on Milles Lac Lake. Yes, I was about to see a second ice racing event on the SAME lake.
In some cases trackchasers cannot legally count two ice tracks of the same configuration on the same lake if they are close together. What is "close together"? I have no idea! If I had to guess I would say if the two tracks were within easy walking distance during a major winter storm only one would be countable. Remember, I'm just guessing. The distance between the two ice racing locations is not specified in the rules.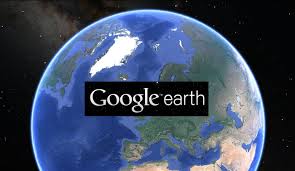 However, Eddy's Resort and Appeldoorn's are exactly 20 miles apart according to Google Maps and Google Earth. They are located in different Minnesota towns. That easily makes them separately countable racing venues.
As a matter of full disclosure I was actually seeing my third ice track racing event on Milles Lac Lake. Years ago I saw ice racing on this lake up in Garrison, Minnesota. Garrison is 30-40 miles away from the two Milles Lac Lake events lakes that I will have seen in 2019.
Minnesota, and much of the rest of the cold weather portion of the United States, is just coming out of one of the most extreme arctic blasts ever. Windchill temperatures were as cold as 50 to 60° below zero. However, this weekend temperatures are much more moderate.
THE RACING
Milles Lac Lake – Onamia Ice Track – Onamia, Minnesota
The temperature while I was on the lake today was 17°. There was no wind. With blue skies and some sun it felt like it was 50! On my drive back to Minneapolis I noticed the temperature had skyrocketed to 41°F.
The Midwest Ice Racing Association is one of the few groups that charges admission to watch the races. MIRA gets $10 per person. I would say that seven or eight tracks out of ten don't charge anything to watch the races on the ice.
Often times it is difficult to control who can watch the races on the ice and who can't. Many times there are lots of fishing huts already on the ice near the race track. At other times there will be snowmobilers or people simply out for a stroll on the frozen lake. In a way I think it's a good idea that MIRA can charge for the races. It's entertainment and there are expenses. I'm sure they pay an insurance premium. There is fuel for the plow trucks and lot of other things. The money goes for a good cause to keep a group like the Midwest Ice Racing Association financially afloat, pun intended.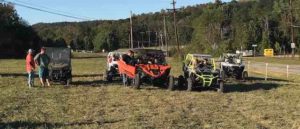 I was the first ever trackchaser to begin attending UTV races. Those races were on land and often the races were run through woods courses. Of course, when I started doing that others had to imitate or be left behind in the ultra-competitive hobby. Now seeing UTV racing is very much common place especially amongst the most competitive of the people who frequent the hobby of trackchasing.
There are lots of racing organizations that race during both the summer and winter where their bread-and-butter classes are motorcycles and quads. UTV machines have been horning in their way into those groups. UTVs aka side by sides are still in the distinct minority but they are gaining ground slowly but surely. In the past five years or so I've seen racing where are UTVs were the primary trackchasing countable class at more than 100 venues.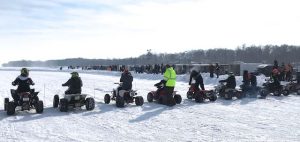 The Midwest Ice Racing Association starts their races at 11 a.m. They are very prompt. They don't mess around either. When one race takes the checkered flag and the last competitor leaves the ice the next races starts in a matter of seconds. I am not exaggerating. Only 10-15 seconds separates one race from one race from the next green flag. Amazing!
They do some other things I like to entertain the crowd and keep the show moving as well. They have a PA system and a good lively and informative announcer. Yes, few ice tracks charge an admission. However, I'm glad the MIRA groups gives their fans something for that ticket price.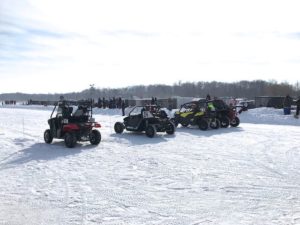 They also have a great starter. He runs the operation with a set of electronics. When the light turns green the racers mash the gas. I can't recall any ice racing group using a set of lights like MIRA.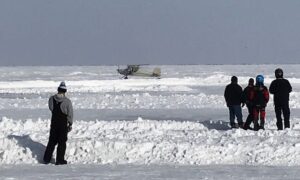 Today there were four small planes that were taking off and landing on the ice. They had the equivalent of snow skis covering what would normally have been there landing gear and tires. It was fun to see these folks out having fun on a winter day in Minnesota.
I liked today's racing better than what I saw a couple of weeks ago in Isle, Minnesota. It seemed as if much of the track was closer to the spectators today.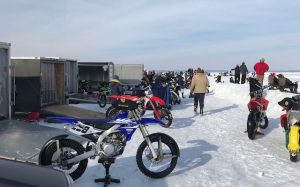 I was able to move around and get close up photos of all of the competitors, the people watching the races and the race car haulers. I could even stand right behind the starting line and get great photos and videos when the racers took the green flag.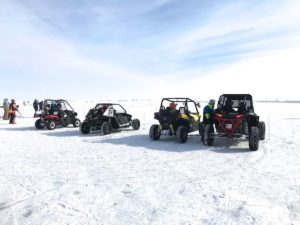 At the last Midwestern Ice Racing Association event that I attended they had eight UTV entries. Today there were only four. That number wasn't moving in the right direction. Denny, the MIRA promoter, had mentioned that back at the Isle race the eight racing UTVs were the largest car count in that division he had ever seen with MIRA.
In order for a race to "count" at least two competitors must start the race and the race cannot be limited to two competitors. This is a not so subtle way to tell the world that trackchasing's founding fathers didn't want to have anything to do with drag racing.
I'm going to guess there were 40 or 50 motorcycles entered today. There were nearly that many quads. Trackchasing's founding fathers turned thumbs down on those racing classes as well. An ice driver I met once asked me why that was the case almost as if to accuse me of being discriminatory toward bikes and quads. I assured him that I did not make the trackchasing rules. I only try to follow them so that my trackchasing totals can be compared to others on an apples to apples basis.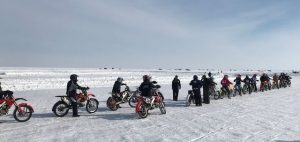 The above photo exposed me to a race procedure I had never seen before. In the middle of a bike race the red flag was thrown. With that all of the racers returned to the starting grid. There would need to be a restart. I'm not sure what happened on the track that caused the need for a restart. Nevertheless, all of the bike riders lined up in single file in the order they were running when the red flag was displayed. Then when whatever problem was cleared up they got the green flag and everyone hit the gas. I learn something new all the time regardless of how long I've been doing this.
The Midwest Ice Racing Association is still a motorcycle and quad dominated group but I'm happy to see they race UTVs as well. These races bring me to Minnesota, one of my favorite places to visit all winter.
You won't want to miss my photo album from the ice racing today at Milles Lac Lake – Onamia. It was fun to see the special front fenders that the bike racers use when competing on ice. It was also interesting to see the pit crew members using brooms to sweep away the loose snow so that the riders can could a better grip on the ice at the start of the race.
Today there were around 15 classes racing. Each class races two motos or heat races. "Motos" is a motorcycle racing term. I stayed for the complete set of motos in the first round. Since only one class, the UTVs, counted out of the 15 total classes I didn't see much point in staying for the second half of the program. The same four UTV racers that competed in the first moto would be around for the second one. I got plenty of racing action from the two hours I spent on the lake.
AFTER THE RACES
I had hoped to head to Michigan for their UTV ice racing tomorrow, Sunday. However, I really couldn't get a confirmation that they were going to have any UTV racers show up. I must say that the Great Lakes Ice Racing Association has been a very difficult group to get information from over the nearly 10 years that I've been following them.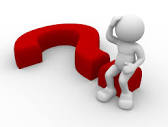 Since I wouldn't be going to Michigan I decided to head somewhere else. I was going to be going to an ice racing track that no one had ever attended. It is located in the eastern 1/3 of the country. Where? I'll tell me more about that soon.
As it was I got back to the MSP airport in time to have dinner at the PGA MSP Lounge. To be perfectly accurate I didn't eat in their restaurant. My sponsorship program with Priority Pass and the PGA MSP Lounge also can be used at the French Meadow Bakery. They advertise being "all organic" since 1985. I didn't even know that "organic" was a thing back them. Nevertheless, their grass fed burger with a tasty garlic sauce was deliciously enjoyed on the plane to the east coast. Where on the east coast? Let's be patient. In due time.  
Good afternoon from the Milles Lac Lake – Onamia Ice Track in Onamia, Minnesota
Randy Lewis – 82 countries – 2,526 tracks.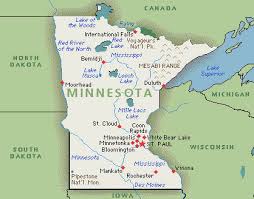 Minnesota
The Gopher state
This morning and afternoon I saw racing at my 93rd lifetime track in the Gopher state, yes, the Gopher state.  I hold the #1 trackchasing ranking in Minnesota.  I've seen 93 or more tracks in seven different states.
I've got a trackchasing goal this year to see 100 tracks in a seventh different state. Minnesota is a good candidate to become that state. I'd say there is a 50/50 chance I'm make that goal. I definitely have a focus on making Minnesota my seventh 100-track state. However, I am consciously leaving the country on two occasions that could have made Minnesota a 100-track state a slam dunk. Now, I'm not so sure.
Thanks for reading about my trackchasing,
Randy Lewis
World's #1 Trackchaser
Peoria Old Timers Racing Club (P.O.R.C.) Hall of Fame Member
Minnesota sayings:  "It's 40 degrees out… and I could totally wear a swimsuit right now."
After an entire winter of subzero temps, the moment we get above the freezing point in the North Star State, things start to feel downright balmy. Don't be surprised if you're walking around the lakes and you spot someone in their bathing suit while there are still patches of snow on the ground. If it's sunny and bearable, we're out there soaking up as many rays as we can before the next cold snap sets in.
QUICK FACTS
LIFETIME TRACKCHASER COMPARISONS 
The threemost important trackchasing comparisons to me are:
Total lifetime tracks seen
Total "trackchasing countries" seen
Lifetime National Geographic Diversity results
Total Lifetime Tracks
There are no trackchasers currently within 690 tracks of my lifetime total.  Don't blame me.
Randy Lewis, San Clemente, California – 2,526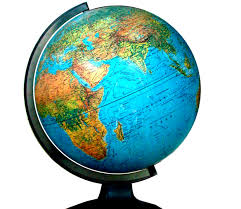 Total Trackchasing Countries
The nearest trackchasing competitor has seen racing in 30 fewer countries compared to my lifetime total. 
Randy Lewis, San Clemente, California – 82
Current lifetime National Geographic Diversity results
Randy Lewis, San Clemente, California – 4.14
That's all folks!  Official end of the RLR – Randy Lewis Racing Trackchaser Report
Click on the link below to see the video production from the racing action today.
Click on the link below for a photo album from today's trackchasing day.  You can view the album slide by slide or click on the "slide show" icon for a self-guided tour of today's trackchasing adventure.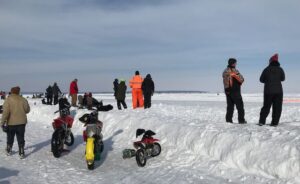 Ice racing way up in Onamia, Minnesota