I have just posted one of my "classic" Trackchaser Reports. These are reviews from tracks seen long ago that I haven't had a chance to post to my website at www.randylewis.org.
This review comes from the Mobile International Raceway in Mobile, Alabama. I was there in 1983 for a big time stock car race. My stepfather Bill Virt joined me for the day.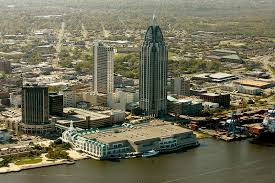 Greetings from Mobile, Alabama
.
.
From the travels and adventures of the 
"World's #1 Trackchaser"
.
.
Mobile International Raceway
Asphalt oval
 Lifetime Track #127
The Event
Reprinted with permission from my March 27, 1983 visit. 
THE CLASSIC TRACKCHASER REPORT
Editor's note: This is a CLASSIC Trackchaser Report. What the heck does "Classic" mean? It's simply a Trackchaser Report that comes from my trackchasing archives. For whatever reason (usually not enough time) it didn't get posted to my website when I first made the track visit.
Often times a classic TR will not have a video and/or photo album attached. I didn't begin producing my YouTube videos until 2009 (YouTube channel: RANLAY). I didn't begin writing a complete Trackchaser Report until I had seen about 430 tracks. Photo albums were sort of hit or miss during the early years of my trackchasing. Additionally, if you see a website link know that link worked when the TR was originally written. Will it work now? Your guess is as good as mine! Nevertheless, this CLASSIC Trackchaser Report has finally bubbled to the surface and is now available for everyone to see at www.randylewis.org. I hope you enjoy it.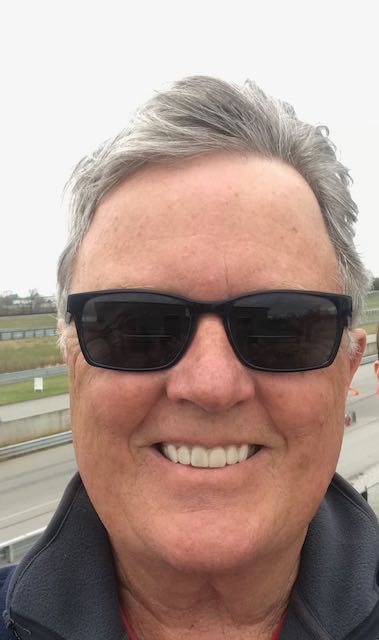 I AM A TRACKCHASER.
My name is Randy Lewis. I hail from the sleepy little village by the sea, San Clemente, California. I am a "trackchaser". I trackchase. Have you ever in your life heard of "trackchasing"? I didn't think so. 
Well, you made it this far. You might as well pour yourself a cold one and take your Trackchasing 101 class. When you finish you'll have your trackchasing diploma and can then teach your own friends about the hobby. 
Let's get started. Trackchasing is a three-pronged hobby. I'm a racing fan. I love to travel. I love to analyze opportunities to get the most out of everything while saving time and money.
Let's do this by the numbers.
The racing part of my trackchasing has me trying to see wheel to wheel auto racing at as many different racetracks as I can all over the world. Yes, all over the world. Do I really mean that? Yes, I do! I've seen racing in 85 countries at more than 2,600 tracks. I'm known as the "World's #1 Trackchaser". Why? Because I've seen racing in more countries in the world than anyone else by a wide margin. 
However, my hobby of trackchasing involves much more than simply visiting racetracks. Much more. My hobby includes and requires lots of traveling. I get to see and experience, over the "long and dusty trackchasing trail," all kinds of interesting places, restaurants, sporting events and the like. I call these adventures "Trackchasing Tourist Attractions". You won't want to miss my "Trackchasing Tourist Attractions" page. Here's the link:  Trackchasing Tourist Attractions or my "Sports Spectating Resume" page, Sports Spectating Resume on my website at www.randylewis.org.
I live in southern California. That's probably the most inconvenient location in the country for seeing tracks in the U.S. Most of the racetracks in the U.S. are located well over 1,000 miles from where I live. As a matter of fact, my average trip covers 5,000 miles and more. I take 35-40 of those trips each season. In any given year I will travel well over 200,000 miles, rent more than 50 cars, and stay in more than 150 hotel rooms. 
I get the chance to meet people from all over the world. With trackchasing trips to 85 countries and counting just getting the chance to experience so many unique cultures, spend time in the homes of my friends and meet so many people is a huge reward for being in this hobby. I am indebted to several of these folks for their help and friendship.
It takes a good deal of planning to do the above and not spend my entire retirement portfolio. I enjoy the challenge, the travel and every other aspect of "trackchasing". In reality, my trackchasing hobby is a lot like being with the carnival. I breeze into town, stay a little while and then head on down the road.
Once you begin researching my trip itineraries from my website, yes you will want to do that, you will be surprised. One day I'll be in Tucson, the next in maybe Tuscaloosa and the following day in Syracuse. I do that kind of thing all the time. Figuring out the logistics of a trip like that is as much fun for me as watching a figure 8 race.
Now you know a little bit about my trackchasing addiction. When you receive one of my Trackchaser Reports or find one on my website at www.randylewis.org you'll get three pieces of entertainment.
First, my Trackchaser Report will be an in-depth essay of how the trip went from A-Z. Yes, I'll cover the racing aspect of things. But you will also hear about what it took to pull off the trip, the special stops that made the trip fun and the obstacles that needed to be overcome.
Secondly, you'll get a YouTube video of the racing action I saw. These are normally short 3-6 minutes highlights of the racing. My YouTube channel is named, "RANLAY". I have nearly 2,000 subscribers to my channel. Currently, I have posted more than 1,300 videos and my channel has more than 1.2 million views!
Finally, I'll share a captioned photo album using a photo-sharing program called SmugMug. Normally, there will be anywhere from 50-200 photos from each trip I take. Sometimes more! My website is linked to literally hundreds of thousands of photos from all of the trips I have taken.
There you have it. That's trackchasing…the way I do it. Do others trackchase? Absolutely. Do they share their experiences? Sorry. They don't. If you want to see the true "essence" of trackchasing you've come to the right place.
A common question I get about my hobby is, "Why?". I'm a curious fellow. I'm an adventuresome fellow. My hobby is about seeing and experiencing the things that most folks walk right past. Below is a link to a special video. It shows a small town in Missouri that I visited on one of my trips. In this video, I'll share with you exactly what I mean. This video might just make your day.
Trackchasing….this is exactly why I do it
Today's adventure was one more of the 2,000 trips that have taken me up, down and around the proverbial long and dusty trackchasing trail.  If you would like to see where I've been and experience those adventures here's the link: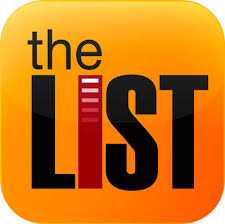 If you've got a question, comment or whatever please leave it at the bottom of this report.  It's very easy to do.  Or you can visit me on Facebook.  Thanks!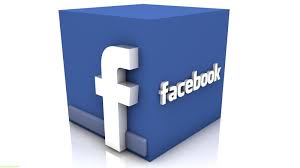 FOREWORD
Sunday, March 27, 1983.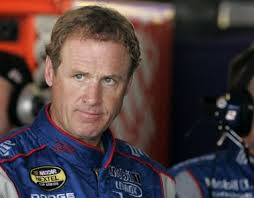 I don't have the benefit of any extensive notes from our visit to Mobile. I know that Rusty Wallace driving his #66 racing machine was the winner. I know that we fought with wet weather and came away with a sunburn. That can happen in Alabama. By the way, the Mobile International Raceway was the first track I ever saw in Alabama.
This was the only race I attended back in March 1983. Back in those days, I was a "racechaser" and not a "trackchaser". I went to the races based upon the quality of the racing show I expected to see. That's really not how it's done with trackchasing.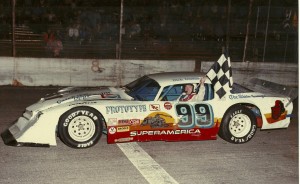 The race before Mobile in March was an ASA stock car show up inside the Silverdome in Pontiac, Michigan. Butch Miller won that one. The race after Mobile was in April at the Rockford Speedway in northern Illinois. Dick Trickle (above) won the feature. Yes, as you can see there were no novelty events back in 1983! I was seeing great racing everywhere I went.
The year 1983 was a good year for me racechasing. I began the year living in the greater Chicagoland area in Illinois. By November we had relocated (job transfer) to Laguna Niguel, California. We have lived in California ever since.
Think about these racing names. I saw every one of these guys wins somewhere in 1983.
Doug Wolfgang
Danny Smith
Butch Miller
Rusty Wallace
Dick Trickle
Roger Long
Steve Kinser
Joe Shear
Roger Dolan
Rich Vogler
Kevin Olson
Gary Webb
Tony Izzo
Jim Sauter
Alan Kulwicki
Bobby Davis Jr.
Ronnie Shuman
Mark Martin
Jeff Purvis
Rich Bickle
Bob Pierce
Dean Thompson
Lealand McSpadden
Larry Phillips
Folks, if you know anything about racing you know that was one heck of a race fan's season. I saw several of the people above win multiple times in 1983. I challenge anyone who has ever been in the hobby of trackchasing to submit a higher-quality list of race winners in a single year anytime anywhere. I suspect that every one of these drivers is in a hall of fame (s) somewhere.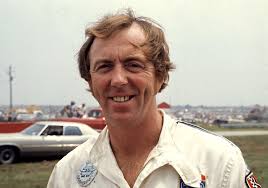 According to The History of American Speedway – Past and Present written by Alan Brown the Mobile International Raceway opened in 1965. Red Farmer won his 500th-lifetime feature at Mobile. Opening scenes from the 2009 movie The Final Destination were shot at the track.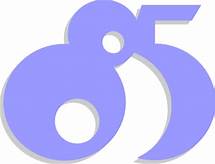 Randy Lewis – 85 countries – 2,600+ tracks.
Thanks for reading about my trackchasing,
Randy Lewis
World's #1 Trackchaser
Peoria Old Timers Racing Club (P.O.R.C.) Hall of Fame Member
Alabama sayings: Alabamians don't tell you that you're "rude" … they'll say you were "raised in a barn."
That's all folks!  Official end of the RLR – Randy Lewis Racing Trackchaser Report