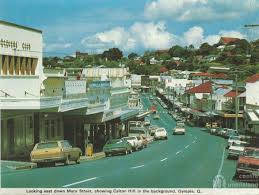 Greetings from Gympie, Queensland, Australia
.
.
From the travels and adventures of the 
"World's #1 Trackchaser"
.
.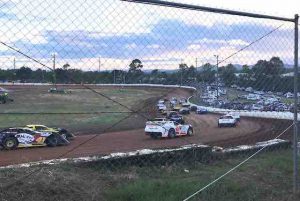 Mothar Mountain Speedway
Dirt road course
 Lifetime Track #2,403
The EventVideo PlusPhotos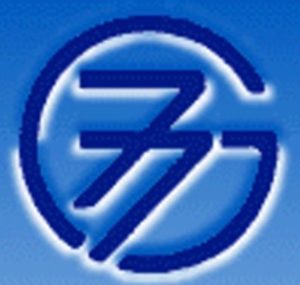 THE EVENT
I have had the opportunity to follow my trackchasing hobby all over the world.  As this is written I have seen racing in 77 countries.  My lifetime track total is just over 2,400.  Long ago I wrapped up seeing racing in every American state.
Some eleven years ago I moved into the "World's #1 Trackchasing" spot.  Of course, that's if that title is awarded to the person who has seen the most lifetime tracks.  Frankly, I don't think it should be.   Maybe "Most Prolific Trackchaser" is a better description for that category.
The World's #1 Trackchaser title should be bestowed on the person who has seen the most racing in the most countries.  That's what the "world" is made up of isn't it?  Countries!
Being more than 8,000 miles from home in Australia certainly qualified as seeing the world.  I've been down here several times.  I always enjoy the Australian people and their beautiful country.
My hobby is not only about racing.  Yes, that is one part of it.  However, of equal importance are the logistics of trackchasing (getting from point A to B to C, etc.) and the opportunity to see the world.
I live in Southern California.  The vast majority of tracks in the U.S. are located in the Midwest and East.  It takes a good deal of logistical planning to get from where I live to where the tracks are.  A typical weekend trip within the U.S. will cover more than 5,000 air and driving miles.  I do about forty of those trips each year.  For the past 15 years I have traveled about 175 nights each and every year.  Surprisingly to some, more than half of those overnights were not part of trackchasing.
A big part of trackchasing for me is simply travel just for the fun of seeing new things.  You won't want to miss my "Trackchasing Tourist Attractions" page or my "Sports Spectating Resume" page on my website at www.randylewis.org.  Search around on my site.  Use the drop-down menus.  They will take you all over the world!  My site will give you some understanding on how important seeing the world and just "seeing stuff" is with my trackchasing hobby.
Today's adventure was one more of the 2,000 trips that have taken me up, down and around the long and dusty trackchasing trail.  If you would like to see where I've been and experience those adventures here's the link: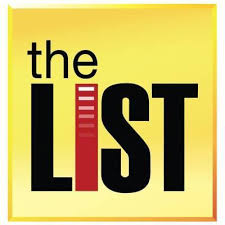 If you've got a question, comment or whatever please leave it at the bottom of this report.  It's very easy to do.  Or you can visit me on Facebook.  Thanks!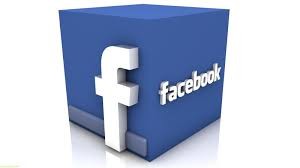 FOREWORD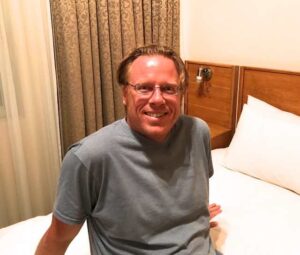 THURSDAY, December 28, 2017.
First, I'd like to wish our son Jim a happy 39th birthday!
Today was going to be up a busy day.  Busy days are not all that unusual when I'm out on the long and dusty trackchasing trail.
I would be flying from Melbourne to Brisbane, Australia this morning.  My Little River B&B accommodations were about an hour outside of Melbourne and the Melbourne airport.  Since I wasn't sure what morning weekday traffic would be like I left earlier just to be sure I would not miss my flight.  If that happened it would be both a logistical and financial disaster.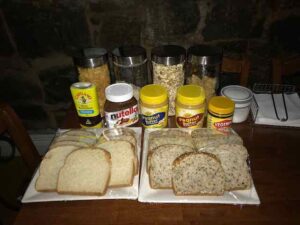 I did stop by the B&B's breakfast room.  It was early.  I couldn't find the light.  The light coming in from the windows was so faint that I had to use the flashlight on my iPhone to move around.  Soon I was dining on some delectable bread with peanut butter and Nutella chocolate.  I made a sandwich to go as well!
Driving on the opposite side of the road hasn't been much of an issue at all.  Quite a few of my miles have been on four-lane divided highways.  That makes it a lot easier.
The traffic wasn't bad at all.  I pulled into the Melbourne airport area at about 8 a.m.  I quickly filled up my rental car with gas and returned it.  The entire rental car process had gone smoothly.
I normally drive a stick shift on these types of trips.  Having an automatic transmission gave me a free hand to hold my iPhone which provided my GPS.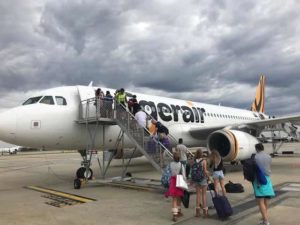 This morning's two-hour flight on Tiger Airways was uneventful.  The flight duration gave me just enough time to watch almost all of the movie "Hero" starring Sam Elliott.  I really enjoyed that film.  I recommend it.
I had my rental car in Melbourne for two days.  In Brisbane, I'll have a car for four days.  I was renting from Eurocar in Brisbane.  I met a nice woman named Rachel who worked with me on my car selection.
It had been very convenient to have an automatic transmission car in Melbourne.  I cajoled Rachel the best I could.  And then….. she came up with another automatic car even though I only paid for a manual transmission car.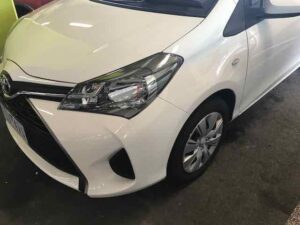 Soon I was walking out of the airport with the keys to the Eurocar Racing Toyota Yaris.  This was a four-door white sedan with 29,000 km on the odometer. These cars might seem small from the outside but the interior space, especially for the driver, is as big as any full-sized car that I rent.
I had a special stop to make before I got myself headed toward tonight's racetrack.  Many Australian dirt tracks don't have any grandstand seating for the most part.  Fans simply bring their lawn chairs and/or blankets.  They sit on gently rising grassy hills.  That's all fine and good if you have a lawn chair.
Nevertheless, the banking is so slight that the elevated positioning of the grandstand is missed.  I found a shopping mall near the airport. The shopping mall had a K-Mart.  The store had some fantastic prices on lawn/beach chairs.  I had a choice between two chairs that cost $5-10 Australian.  That's about four dollars and eight dollars in USD.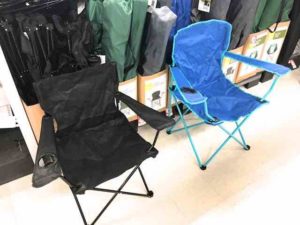 I wondered, but not for too long, how in the world people in China could produce a lawn chair at these prices and ship them to Australia or anywhere in the world for that matter.  Of course, Kmart needs to make a little profit on them as well.  However, that's not my job to worry about.  I splurged on the $10 chair (the blue one!) and off I went but not before having a dim sum lunch in the mall's food court which was delicious.
THE RACING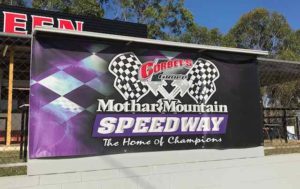 Mothar Mountain Speedway – Gympie, Queensland, Australia
It was going to be about a two-hour drive from the mall to the Mothar Mountain speedway.  I had been told that racing would begin at 6 p.m.  The pit area would be open for fans to tour from 3-5 PM.  I wanted to be part of that.  Like the U.S., a separate admission fee is required to enter the pit areas of Australian tracks.  That is often not the case in the United Kingdom.
Track commentator Paul Gannon told me that I could find him in the pit area this afternoon.  I did exactly that.  It was fun meeting Paul, who turned out to be an outstanding commentator along with his sidekick.  Paul and I did a short interview over the PA system. I've done at the track interviews on all three nights of my Australian trackchasing tour so far.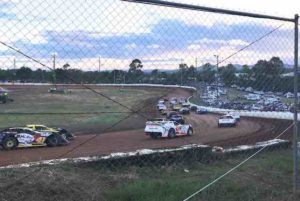 The Mothar Mountain (pronounced "mother" I think but spelled mothar) Speedway is probably the most unusually shaped high-speed dirt track that I have ever seen.  You won't want to miss the photos or videos of the racing at this track.
In a nutshell, the dirt track is something like a tri-oval. There is an elevation of 50-70 feet from the low point of the track to the high point.  The track's "backstretch" has a short "S-turn" where the drivers need to turn right before they make a left-hand turn into the one of the corners.
I asked commentator Paul Gannon if this was an oval or a road course.  He told me it was a "speedway".  Since the drivers turn both right and left in order to complete a lap this track will enter my record books as a road course but just barely.
I had been told racing was set to begin at 6 p.m. However, the national anthem played at 5:15 p.m.  Racing began right after that.
There were five or six classes of cars.  The junior sedan class had about 20 competitors.  Other lower-dollar stock car classes including street stocks and productions sedans each had about 10 cars.
The headliner division was the super sedans.  They brought about 25 cars.  If you're a super late model fan in the U.S. these cars were about as close to those machines as you can get in appearance and performance.  The super sedan Racing was outstanding.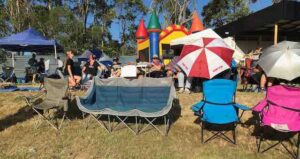 They had some killer lawn/beach chairs at the track tonight. Tonight, for the first night on this trip, I sat in my newly acquired lawn chair.  I still prefer grandstand seating  but that was not broadly available.  This was the next best option.  They did have one very small grandstand seating area.  That accommodated only about 10% of tonight's crowd which was large.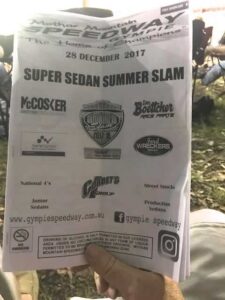 Having been in sales for the better part of my business career I have learned to make friends quickly.  I was soon chatting up a fellow by the name of Allan who was in the lawn chair beside me.  He was a long-time Australian race fan.  Allan was about my age and a retired truck driver.  He had driven about two hours from his home near Brisbane to see the racing.  Allan was a nice guy to talk with.  He gave me his racing program as a souvenir.  Nice meeting you Allan!
There was really only one drawback to tonight's tracing.  It was hot!  The temperature was in the low 90s.  The sun was directly in our faces.  It felt like a blowtorch from the time I sat down at about 4:30 p.m. until the sun became less of a problem two hours later.  Folks, I am not exaggerating.  It literally felt as if the skin on my face was on fire!!
Luckily, I had a newspaper to partially block the sun but it was intense.  This was a FULL night of racing. The racing began at 5:15 p.m.  The final checkered flag flew some six hours later.  
They really didn't dawdle with the racing.  They just had a lot of racing.  Each class of racers had a series of three heat races and a final.  I think having every car race in three heat races is way too much.  That couldn't be truer when the program lasts for six hours.
Frankly, I prefer features only racing programs. Yes, in my humble opinion three heats for every car in attendance tonight was WAY too much.  I would just as soon see a 3-3 1/2-hour or less program.  Football, baseball and basketball can get their games done in less than three and a half hours in most cases.  Racing should as well.
Nevertheless, they did one run one race after another.  At the same time, they put enough water on the track to keep the dust down to a reasonable level. They did something unusual with the street stock class.  Track officials reversed their racing direction on the road course compared to the other classes.  That was fun.  Allan told me they never reverse the racing direction for the super sedans.  By the way all of these stock car drivers were racing with right side steer cars and racing in a counter-clockwise direction.
Then the track did something I really loved.  American tracks need to try this.  Between the final set of heats and the feature events they took an "interval".  Interval is another word for intermission.  They did something tonight at intermission I can't recall ever having seen done in the U.S. or maybe anywhere I've ever been.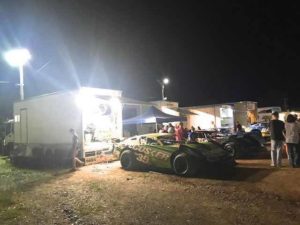 During the interval, they allow the fans to come into the pit area at no charge.  The interval probably lasted a good 20 minutes or so.  I took advantage to go into the pits to say hi again to Paul Gannon and take a closer look at the racecars.  Don't miss the photos.
The 40-lap super sedan final was outstanding.  It was some of the best racing if not the best racing I've seen all season.  It was a little difficult to take a six-hour racing program.  However, they filled that six-hour time slot with nearly constant racing and you can't beat that.
Tonight's general admission price was $25 Australian. However, I was able to convince the ticket seller, even though I didn't have an Australian pensioners card, that it was a good idea to get me the pensioners price of $20 Australian or about $16 US.  That wasn't a bad price for tonight's entertainment.  It was a great price!
AFTER THE RACES
I didn't get out of the track until little past 11:30 p.m.  I had about an hour's drive to Ned Kelly's Motel up in Tinana, Queensland.  I had called in advance to tell them I'd be arriving late.  They agreed to put my room key in a special lock box.
I got to tell you I was dragging by the time I got up to Ned Kelly's.  It had been a long day!  When I arrived, the key was exactly where it needed to be.  I was soon checking into my "van room".
I guess they call 18-wheeler type cargo trailers "vans" in Australia.  My "motel room" was in one of these trailers.  Often times you see these trailers being used as temporary housing for oil workers or others working in areas where the local housing supply can't handle the demand.
There were three rooms inside a single van.  My actual room was about 7' x 7'.  It was very modern and had all the conveniences such as TV, microwave, refrigerator and shower.  My cost was only $38 USD per night so I couldn't beat that.  The air-conditioner could make me feel as if I were in Alaska if necessary.  I would be here for two nights.
I had already called back home today to wish son Jim a happy 39th birthday.  Later I talked to Carol and gave her the highlights of my trip up to this point.  I also touched base with Bob Leyden commentator at Archerfield Speedway.  I'll be having lunch with Bob later in the trip.
As mentioned this is been a very long day.  It had been a very enjoyable practicing day.  The day gave me lots of unusual experiences, which is why I do these trips to begin with.  I'm in the business of collecting and documenting memories.
Good evening from the Mothar Mountain Speedway in Gympie, Queensland, Australia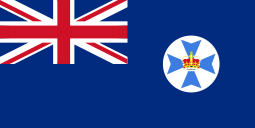 Queensland
The Sunshine state
This evening I saw racing at my 2nd lifetime track in the Sunshine state yes the Sunshine state.  I've now seen 13 tracks in Australia.  With another 18 racked up in New Zealand I hold the #1 trackchasing ranking in the entire continent of Australia.  That's right.  The continent of Australia.  I'll take that.
Thanks for reading about my trackchasing,
Randy Lewis
World's #1 Trackchaser
Peoria Old Timers Racing Club (P.O.R.C.) Hall of Fame Member
Queensland sayings:  Being busy.
"I'm busier than a cat burying shit on concrete."
QUICK FACTS
LIFETIME TRACKCHASER COMPARISONS 
The three most important trackchasing comparisons to me are:
Total lifetime tracks seen
Total "trackchasing countries" seen
Lifetime National Geographic Diversity results
Total Lifetime Tracks
There are no trackchasers currently within 600 tracks of my lifetime total.  Don't blame me.
Randy Lewis, San Clemente, California – 2,404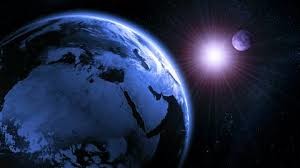 Total Trackchasing Countries
There are no trackchasers currently within 20 countries of my lifetime total. 
Randy Lewis, San Clemente, California – 77
Current lifetime National Geographic Diversity results
Randy Lewis, San Clemente, California – 4.37
That's all folks!  Official end of the RLR – Randy Lewis Racing Trackchaser Report
Click on the link below to see the video production from the racing action today.
Click on the link below for a photo album from today's trackchasing day.  You can view the album slide by slide or click on the "slide show" icon for a self-guided tour of today's trackchasing adventure.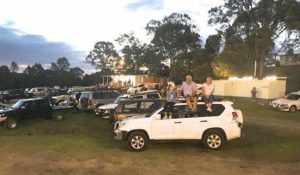 One of my best racing nights of the year at maybe the most unusual track of the year