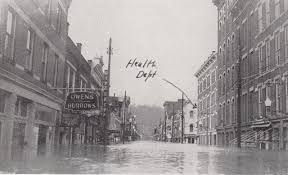 Greetings from Vevay, Indiana
.
.
From the travels and adventures of the 
"World's #1 Trackchaser"
.
.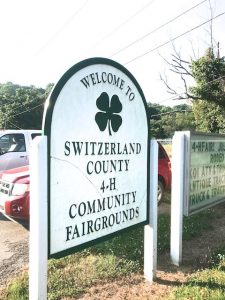 Switzerland County 4-H Community Fairgrounds
Dirt oval
 Lifetime Track #2,464
The EventVideo PlusPhotos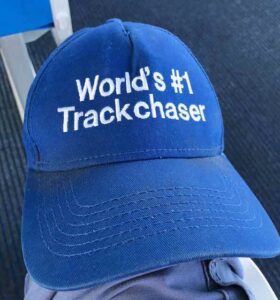 THE EVENT
I am a "trackchaser". So, what the heck is that? I get that question from racing and non-racing people all the time. This is a difficult question to answer. Why? Because after I do my best to respond people still say, "I've never heard of such a thing"!
Here's my best explanation.
Trackchasing is a three-pronged hobby. I'm a racing fan. I love to travel. I love to analyze opportunities to get the most out of everything while saving time and money.
Trackchasing fills the need for all of the above. The racing part of my trackchasing has me trying to see wheel to wheel auto racing at as many different racetracks as I can all over the world. Yes, all over the world. So far things are going pretty well. I've seen racing at nearly 2,500 tracks in 80 countries. As a matter of fact, I've seen racing at more tracks than anyone else in the world.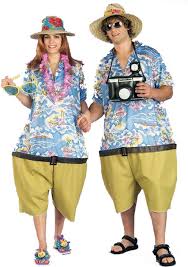 Equally important to me are the things I get to see and experience over the "long and dusty trackchasing trail". I call these adventures "Trackchasing Tourist Attractions". You won't want to miss my "Trackchasing Tourist Attractions" page. Here's the link:  Trackchasing Tourist Attractions or my "Sports Spectating Resume" page, Sports Spectating Resume on my website at www.randylewis.org.
I live in southern California. Most of the racetracks in the U.S. are located well over 1,000 miles from where I live. As a matter of fact, my average trip covers 5,000 miles and more. I take 35-40 of those trips each season. In any given year I will travel well over 200,000 miles, rent more than 50 cars, and stay in more than 150 hotel rooms.
I get the chance to meet people all over the world. With trips to 80 countries and counting just getting the chance to experience so many other cultures, spend times in their homes and meet their friends is a huge reward for being in this hobby. I am indebted to several of these folks for their help and friendship.
It's takes a good deal of planning to do the above and not spend my entire retirement portfolio. I enjoy the challenge, the travel and every other aspect of "trackchasing". In reality, my trackchasing hobby is a lot like being with the carnival. I breeze into town, stay a little while and then head on down the road.

Today's adventure was one more of the 2,000 trips that have taken me up, down and around the proverbial long and dusty trackchasing trail.  If you would like to see where I've been and experience those adventures here's the link:
If you've got a question, comment or whatever please leave it at the bottom of this report.  It's very easy to do.  Or you can visit me on Facebook.  Thanks!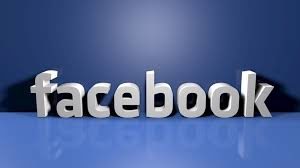 FOREWORD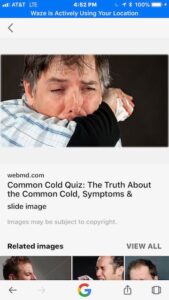 Thursday, July 12, 2018.
I woke up in Grand Rapids, Michigan this morning. There was one little problem. Over the last 24 hours I have developed a very severe head cold. I have both a runny nose and a stuffed nose. My eyes are watering. I'm sneezing right and left and my body aches all over. I never get sick. But I'm sick now. And being sick in 95° heat is never a good thing.
It's going to be a 353-mile drive from Grand Rapids down to tonight's racing location in Vevay, Indiana. I had plenty of time to make it. It's just that I wasn't sure I wanted to drive that far feeling the way I did. But then I am at trackchaser. I can't recall ever missing a new track opportunity because of illness. I'd like to keep it that way.
This is the fourth day of my seven-day trackchasing trip. If all goes well I will see eight tracks in those seven days. However, the weather has forced me to make a change of plans.
Almost all of the tracks I am seeing on this trip race only one time per year. Those are the best tracks to "knock off". If I see a track now that races only once a year that only eliminates one race date for next year's schedule.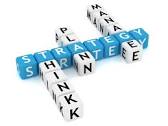 If I see a track this year that races weekly for three or four months around the summertime then that knocks out 12-15 race dates from next year's schedule. One of the reasons I've been so successful in trackchasing, relative to my trackchasing fellow competitors, is that I use an extreme amount of strategy in the hobby. Seeing the once a year track instead of the 15 race date a year tracks is one of the keys to my strategic success. I smile when I see my fellow competitors seeing the weekly track rather than the once a year track. They'll want to go back to those places sometime. When they do they'll have one date to choose from rather than fifteen.
For the last day of this trip I had planned to see a county fair race in Indiana. However, with the kind of racing they were planning on and the weather forecast there was a more than reasonable chance that rain could postpone the event. Knowing that, I made a last-minute change.
Since I was going to be up in Michigan on Saturday getting over to Toronto, Ontario, Canada for the IndyCar race on Sunday could certainly be done. The Indy cars only race in Toronto one weekend a year. I might as well knock out that track now while I was sort of in the area.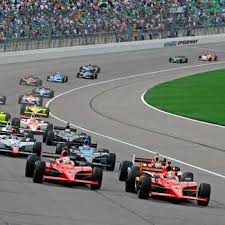 The Indy cars would be racing over a street course in downtown Toronto. A street course configuration is my all-time least preferred racing track. The spectator can see very little on one of these courses. It's usually crowded and it's usually expensive. Not having a good racing experience and spending a lot of money to do it is not part of my overall plan.
However, the "ambience" at a street course race in a big city can be fun. I would make the best of it. I suspected I would have a good time. Why? Because I always have a good time.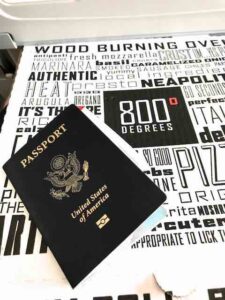 My passport is rarely more than 6 feet away from me 24/7/365. Of course I had my passport with me on this trip. I didn't have any Canadian funds since I had not planned on trackchasing in Canada. Additionally, I wasn't sure I had enough American cash to cover what I expected to be an expensive street course adventure compared to going to a county fair.
I only use a bank ATM about once or twice a year when I'm on the road. I remember when my secretary, Donna Goss told me one day about ATMs. She had been using them for her convenience for quite a long time. At the time I still went inside the bank building to get money when I needed it. I have her to thank for my using an ATM at home much more often and on the road like I say once or twice a year.
That reminds me about using drive-thru lanes for fast food outlets. I would say I use the drive thru more than nine times out of ten when I visit a fast food outlet and I visit a lot of them. I also remember back in the day when a drive-thru was a relatively new concept. It took me just a bit to get accustomed to it.
I also remember one time a few years ago trackchasing with a Belgium trackchaser in Europe. I came to find out he had never used a drive-thru lane in his entire life and he was 50 years old. He considered himself a world traveler and a gourmet consumer of all find food and drink. That was all fine and good but you just can't be an expert on the high-end.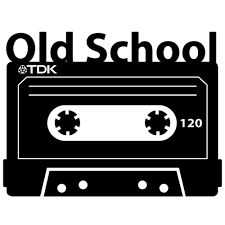 I finally convinced him, after lots of nudging, that we should stop at a fast food drive-thru lane somewhere in Western Europe for the experience if nothing else. We could only order drinks because we were not allowed to eat in his car. That's a policy a long way from the one I use when driving in my rental cars or even my personal car at home. However, when you're trying to convince someone of something you take what you can get.
My trackchasing buddy survived his drive-thru experience unscathed. However, this gentleman is not the most open-minded individual on all kinds of subjects. I would bet you a dollar to a doughnut he hasn't been to a drive-thru again after our experience of more than 10 years ago. Yes, you can lead a horse to water but you can't make him drink.
Today I went online and found a Citibank ATM location. Citibank used to have ATMs located in 7-Eleven stores. However, that arrangement seems to have evaporated so I don't know if I'll get hit with a bank fee for using a 7-Eleven ATM today or not.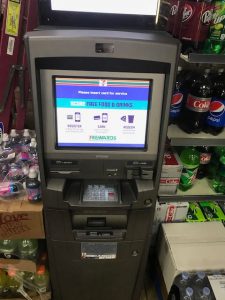 While I was at the 7-Eleven I figured I might as will get some gasoline. By the end of today I will have driven my rental car more than 1,700 miles in four days. After today's 7-Eleven experience I will tell you I have a bone to pick with "inner city" convenience stores.
It's sad to say that these stores are always a little more rundown than the average convenience store. More often than not they don't have a bathroom. More often than not you have to put your zip code in to get your credit card cleared to buy gas. I don't know why, despite the economic income of the area, that the store can't at least be kept clean and have a workable washroom. I'm suspecting the employees have a washroom they can use at the store. I've probably been in more convenient stores that you and twenty of your best friends combined so I speak from experience.
Getting out of my hotel late and having a six hour drive down to today's fairgrounds didn't leave a lot of time for any local touring. However, I did get a chance to stop at Steak 'n Shake. Their drive-through service time is well below average. Nevertheless, I enjoyed an order of chili mac and a large Diet Coke with cherry syrup. Steak 'n Shake is one of the few places with a drive-thru that offers Diet Coke with cherry and/or vanilla syrup. They didn't offer any senior discounts but my server did cheerfully tell me that it was "happy hour" so my drink would be at half price. Fair enough.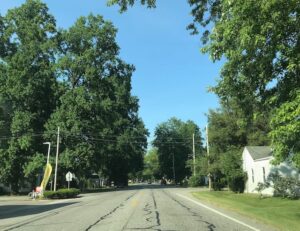 I pulled into the small town of Vevay, Indiana at a little past 6 p.m. Vevay is the county seat of Switzerland County. That's surprising since the latest census says the town's population is only 1,683. Did you know that Bertha Fry was born in Vevay and lived to be 113 years of age? She was the third oldest person in the world at the time of her death.
THE RACING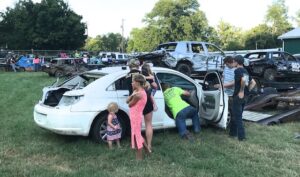 Switzerland County 4-H Community Fairgrounds – Vevay, Indiana
 
Tonight's racing would take place at the Switzerland County 4-H Community Fairgrounds. This wasn't a full-fledged county fair but a "4-H fair". It's the type of fair where farmers and their children bring animals to the fair to be both judged and ultimately sold for meat.
Compared to 50 years ago not very many children grow up in farm families. Tonight I had a few minutes to observe the showing competition. The kids were about 10-14 years old. They were all dressed in their cowboy wear with boots, blue jeans, buckles and what I would classify as country and western long-sleeve shirts.
I've seen more than my share of young people's competitions having done that myself as a child for years as well as having three children and grandchildren. It's interesting to see how different kids accept success and failure.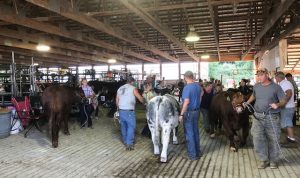 I saw one young man coming back into the barn after his animal had been given a fairly stiff and not very positive critique. He was crying and dabbing at his eyes despite looking like a miniature George Strait. I could see his grandfather comforting him in a stoic way. Grandma was hugging the child and a couple of his buddies came by to give him a pat on the back just as if he had been knocked off of a bull one or two seconds short of the eight-second ride. I was glad to see was taking it so seriously. I figured that experiences like this could only help him for the future.
It was time to check out the racing action now. I was happily surprised to see that a pit pass was only $10. That was the same price as a general admission ticket into the grandstand. With a pit pass I could move into the grandstand with no problem. With a grandstand ticket I couldn't legally move into the pit area. That was a good deal.
Tonight racing at the fairgrounds was being promoted by Top Dog Promotions. John Peck is the owner of Top Dog. I think I'm in my fourth year of going to his shows. I've seen more than ten by now. Tonight's Top Dog Promotions event was my third in the last four nights.
I'm getting to know the Top Dog promotions team pretty well by now. A couple of nights ago I had a good talk with Jeremy Goodrich. Jeremy is the competition director for the group. Tonight I met a lovely young woman by the name of Maile. Her names rhymes with Bailey. Maile is the daughter of John Peck. I met her a few shows ago but wasn't formally introduced.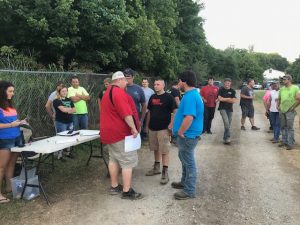 Tonight Maile presented me with a Top Dog Promotions T-shirt. It's a beautiful dark gray with light blue lettering. I will wear it proudly all over the long and dusty trackchasing trail. Thanks to Maile, John Peck and all the other folks at Top Dog Promotions. They are a nice group of folks.
There were three elements to tonight's racing promotion. They would have competitions for power wheels, circle track cars and demolition derby. Only one of those groups, circle track cars, counts with what I'm trying to do in trackchasing.
The power wheels competition is for young children probably in the age range of 5-10. They "race" or demo derby their electric power wheels as the first event of the night. It seems as if every demolition derby promotional group is now doing this. I have no idea where it first started.
I've always been a big fan of sitting in on the drivers meetings. You can learn a lot of "background" stuff at those meetings. John Peck runs his meetings differently than any other promoter I've ever seen and that covers racing at nearly 2,500 tracks. He meets separately with each class to go over the dos and don'ts.
Like most driver's meetings John will focus on the racing order and the racing lineup and maybe the payout as well. However, he spends an abnormal amount of time talking about safety. He reminds his drivers, especially in the demo derby group, that as soon as he sees anything unsafe with the car that driver is disqualified. He also reminds people not to hit in the driver side door. That's a big no-no in any demo derby competition.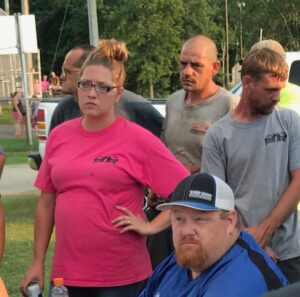 John is a big guy. I heard him say at the driver's meeting the other night that he wins all arguments and all fights. I've never seen a fight at a Top Dog Promotions event. However, I suspect they have some from time to time. That could definitely be one of the drawbacks to promoting these shows!
Tonight I saw racing with the circle track youth class. I don't think any of the other shows I've seen with TDP ran this class. I don't know what the upper limit on "age" is with the youth class. I will tell you this. The three guys that raced tonight looked like they could be the starting offensive lineman for the University of Nebraska. I'll have to check with John to see what the upper age limit is on the youth circle track class.
Tonight there were 11 cars in the adult circle track class racing division. The oval track was extremely small. It was situated 100% within the rectangular demo ring. The cars would race around two large concrete blocks in a counterclockwise oval configuration.
Because the track was so small heat racing was limited to three cars in each of the first three heat races and two cars in the final heat race. The heat race winners transferred to the "A" Main. Second-place finishers transferred to the consolation race with no transfer into the "A" Main.
Now that I've seen a few of the drivers race I'm getting to know them a little bit better. I spent some time talking with Steven the driver of car #220. I saw him in his very first racing event a few years ago. Tonight he failed to qualify for either the feature or the consolation race. By the time I began to leave the track he and his race car hauler and racer already gone.
There is a young driver who appears to be the class of the circle track field right now. He easily won his two-car heat race. Then he started in the second row outside on a track that was only about two car widths wide. He had to lead in the 10-lap feature race by the time they got to the backstretch of the first lap.
AFTER THE RACES
When all of the circle track racing was finished I headed for the exits. It was about 9 p.m. It would've been nice to stay and watch the demolition derby action except for two major reasons. First, I felt terrible with my head cold and flu like symptoms. Secondly, I had a three hour drive over to my hotel location in Evansville, Indiana.
The only bright light with the drive was that I would gain an hour moving from the eastern time zone to the central time zone. That was a good thing.
I've got to thank the Top Dog Promotions people for the lovely T-shirt they gave me. I also want to thank them for having circle track racing over three of the past four nights. It's not that easy to get mid-week racing shows with the circle track cars.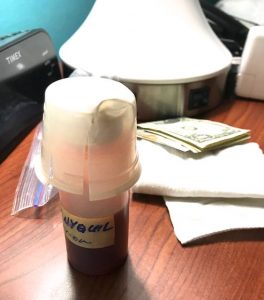 Good night from an aching, wheezing, sneezing and generally dilapidated trackchaser in Vevay, Indiana. Luckily, Carol had packed some NyQuil (above) for me to use!
Randy Lewis – 80 countries – 2,464 tracks.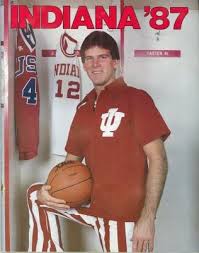 Indiana
The Hoosier state
This evening I saw racing at my 116th lifetime track in the Hoosier state, yes, the Hoosier state.  I hold the #2 trackchasing ranking in Indiana. Has anyone noticed I am gaining on Roger Ferrell at a rapid pace?  I've seen 116 or more tracks in three different states.
Thanks for reading about my trackchasing,
Randy Lewis
World's #1 Trackchaser
Peoria Old Timers Racing Club (P.O.R.C.) Hall of Fame Member
Indiana sayings:  I'll clean it up with the sweeper.
A sweeper is a vacuum, not a broom, and definitely not a Swiffer.
QUICK FACTS
LIFETIME TRACKCHASER COMPARISONS 
The threemost important trackchasing comparisons to me are:
Total lifetime tracks seen
Total "trackchasing countries" seen
Lifetime National Geographic Diversity results
Total Lifetime Tracks
There are no trackchasers currently within 655 tracks of my lifetime total.  Don't blame me.
Randy Lewis, San Clemente, California – 2,464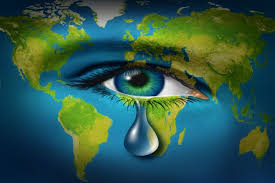 Total Trackchasing Countries
There are no trackchasers currently within 25 countries of my lifetime total. 
Randy Lewis, San Clemente, California – 80
Current lifetime National Geographic Diversity results
Randy Lewis, San Clemente, California – 4.14
That's all folks!  Official end of the RLR – Randy Lewis Racing Trackchaser Report
Click on the link below to see the video production from the racing action today.
Click on the link below for a photo album from today's trackchasing day.  You can view the album slide by slide or click on the "slide show" icon for a self-guided tour of today's trackchasing adventure.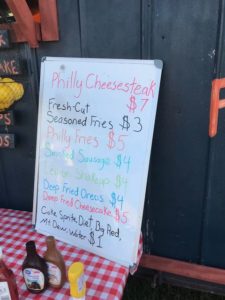 This was a tiny fair; doesn't matter; they all count the same and it was another unique experience