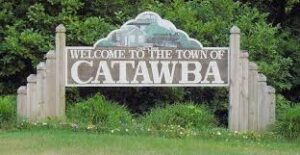 Greetings from Catawba, North Carolina
.
.
From the travels and adventures of the 
"World's #1 Trackchaser"
.
.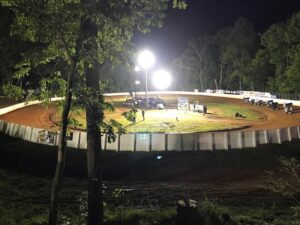 Mountain Creek Speedway
Dirt oval
 Lifetime Track #2,438
The EventVideo PlusPhotos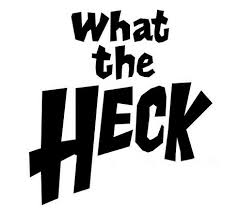 THE EVENT
I am a "trackchaser". So, what the heck is that? I get that question all the time from racing and non-racing people all the time. Here's my best answer.
I'm a racing fan. I love to travel. I love to analyze opportunities to get the most out of everything while saving time and money.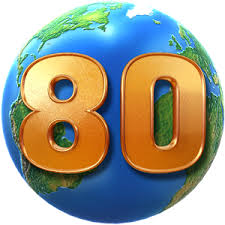 Trackchasing fills the need for all of the above. The racing part of my trackchasing has me trying to see wheel to wheel auto racing at as many different racetracks as I can all over the world. So far that is going pretty well. I've seen racing at more than 2,400 tracks in 80 countries. As a matter of fact, I've seen racing at more tracks than anyone else in the world.
Equally important to me are the things I get to see and experience over the "long and dusty trackchasing trail". I called these adventures "Trackchasing Tourist Attractions". You won't want to miss my "Trackchasing Tourist Attractions" page or my "Sports Spectating Resume" page on my website at www.randylewis.org.
I live in southern California. Most of the racetracks in the U.S. are located well over 1,000 miles from where I live. As a matter of fact, my average trip covers 5,000 miles and more. I take 35-40 of those trips each season. In any given year I will travel well over 200,000 miles, rent more than 50 cars, and stay in more than 150 hotel rooms.
I get the chance to meet people all over the world. With trips to 80 countries and counting just getting the chance to experience so many other cultures, spend times in their homes and meet their friends is a huge reward for being in this hobby. I am indebted to several of these folks for their help and friendship.
It's takes a good deal of planning to do the above and not spend my entire retirement portfolio. I enjoy the challenge, the travel and every other aspect of "trackchasing".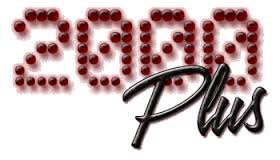 Today's adventure was one more of the 2,000 trips that have taken me up, down and around the long and dusty trackchasing trail. If you would like to see where I've been and experience those adventures here's the link:
If you've got a question, comment or whatever please leave it at the bottom of this report.  It's very easy to do.  Or you can visit me on Facebook.  Thanks!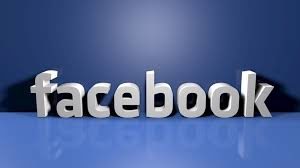 FOREWORD
Sunday, May 20, 2018.
My Monday night visit to the Mountain Creek Speedway in Catawba, North Carolina was supposed to be part of my trackchasing trip to Ensenada, Mexico on Sunday afternoon. However Carol and I encountered transportation problems.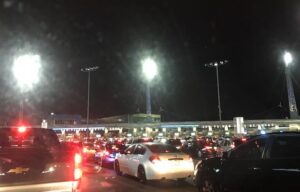 There can be a very long wait for people crossing back into the United States from Tijuana, Mexico…. especially on Sunday nights. We've been making that trip for well over 30 years. I can tell you this. They have not improved the process a lick since the 1970s.
We left the racing in Mexico on Sunday afternoon at about 4:30 p.m. I had a flight leaving San Diego bound for Charlotte, North Carolina six hours later. The drive without traffic to the border would take about an hour and a half. I knew we would be involved heavy traffic getting back across the border. I had no idea how bad it would be. Without knowing the exact delays at the border we stopped in Ensenada for dinner. That took an hour. It was our "Mother's Day" dinner….a week late.
To cut to the chase, once we reached the border, we covered about two miles in three hours. When we reached the U.S. border control agent he had four or five quick questions for us. Did we have any plants or vegetables, any cigarettes or drugs? He asked where we had been in Mexico. I told him we had been to the off-road races in Ensenada. "Are you a driver or a spectator," he asked. "Spectator," I told him. "Go on through," he told us. We waited in traffic for three hours for THAT conversation? Yep, we did.
My flight to San Diego was leaving at 10:35 p.m. When we crossed the border it was 9:55 p.m. It took us 20 minutes to get to the airport. Now my flight was leaving in 20 minutes. When I approached the airline agent I was told the flight was closed. Bummer!
I had some fall back flight options. They weren't the best but they were the only choices I had. We could make it home to San Clemente by about midnight. There was a 6 a.m. flight leaving LAX bound for Charlotte on Monday morning. This plan would allow me three hours of sleep at home before I would have to get up, get ready and drive 65 miles to LAX. This would give me enough time to park the car, get to the airport, clear security and board a flight.
Monday, May 21, 2018.
There were a couple of problems with this option. First, the flight was nearly full. I might not be able to make it as a standby flying passenger. Secondly, after I did all of this I could potentially get rained out tonight in North Carolina. Their weather forecast wasn't very good. What did I have to lose? I was up at 3 a.m. and off to LAX.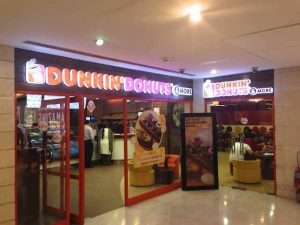 I'm happy to say I made the flight. Terminal 4 at LAX has the best food option. It's the double sausage and egg sandwich at Dunkin' Donuts for about six bucks. They sell gourmet hamburgers within 50 yards of Dunkin' Donuts at a price range of $16-$23.
When I landed in the Charlotte airport I had quite a bit of administrative work to do. I bought a ticket on Megabus from Boston to New York for 39 bucks. I'll use that later in the trip. I made some hotel reservations. I checked on the standby availability for some near-term flights. Doing this hobby successfully at the lowest cost and most convenience requires a reasonable amount of advanced planning.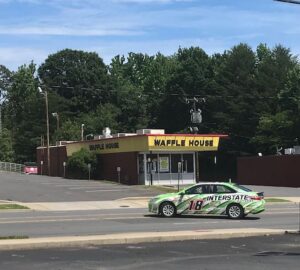 Then I stopped at Arby's for a low-carb roast beef sandwich. My not so on top of it server forgot to give me a straw for my large Diet Coke with light ice. Adding insult to injury there was a Waffle House right across the street from Arby's. I couldn't eat there because of my low-carb eating practices as of now.
I often take my money clip out of my right side pocket when I'm driving because it's uncomfortable. I was staying at the Clarion Hotel in Charlotte near the airport. When I went to check in I noticed I had forgotten my money clip. It was back in the car. I went back to get it and couldn't find it. I checked all over.
I had my money clip when I went to Arby's. I had not gotten out of the car since that stop until I had arrived at the hotel. Where could my money and identification be? My money clip had my driver's license in it. Without a driver's license I couldn't rent a car. If I couldn't rent a car I couldn't go trackchasing. This was a major problem. On my third trip back to the car I finally found it stuck between the seats. Wow!
The Clarion Hotel was a nice enough place but not too nice. I made my reservation, saving about 50%, via Priceline. I noticed a curious sign at the front desk. I had never ever seen such a sign in my more than 5,000 nights of hotel stays.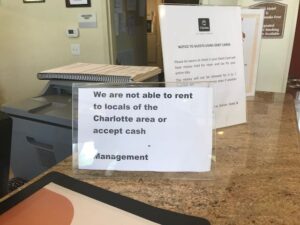 The sign said, "We are not able to rent to locals of the Charlotte area or accept cash – Management." I asked about the sign. The desk clerk told me they had problems with local people meeting up for nefarious purposes. Like I said I've never seen such a sign or policy in my entire life.
I took a short nap of about 20 minutes. Over the past three nights, I've slept in my car for four hours, slept at home for six hours and then slept at home again for three hours. That's what you're going to have to do it if you want to be a trackchaser.
THE RACING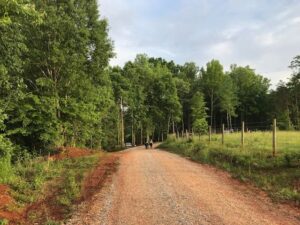 Mountain Creek Speedway – Catawba, North Carolina
I was happy the Mountain Creek Speedway was only about an hour from my hotel in Charlotte. Their starting time puzzled me. I asked on Facebook what time they would begin racing. They told me "Time trials will begin at just past 8 p.m." I replied that I thought that was a little bit late, especially for a non-holiday Monday night. They told me, "With only two classes we will be flying through the program tonight." Unfortunately, that would not be true. Why does that not surprise me with the organizational skills so many short track racing programs DON'T bring to the table?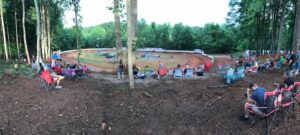 Tonight would be a simple program of outlaw kart racing at a very rural North Carolina track. The actual track setting was one of the most unique of any I've ever seen. The track was built down in a "holler", a word we used when I was growing up.
There were a couple of unusual things about tonight's program. First, they were racing on a Monday night. This was not a holiday weekend. Secondly, the track would be filled with NASCAR celebrities. That made this a much bigger deal than your normal winged outlaw kart racing program.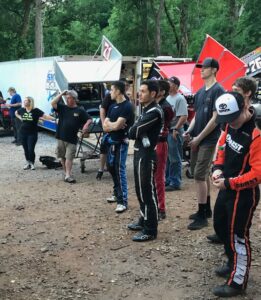 NASCAR's Kyle Larson (above center), from Elk Grove, California was racing tonight. He grew up racing these types of cars. Kyle still likes to dabble in them from time to time. Mr. Larson is a fantastic open-wheeled racecar driver and is doing pretty well with NASCAR Sprint cup as well.
There was time for me to roam through the pits. The track had received a gully washer in the form of a rainstorm within the last 24 hours. The place was rustic anyway, but tonight it was rustic and muddy.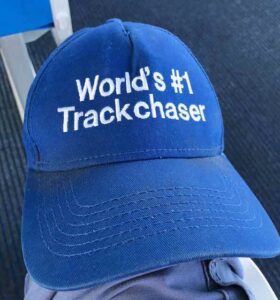 I met one fellow, who noticed my "Worlds #1 Trackchaser" hat. By the way, they sell these hats at the Mall of America up in Minnesota.
This gentleman, Mark Anthony, was the track announcer at the Carolina speedway in Gastonia, North Carolina. He and I had a nice chat. Mark was a real nice and friendly southern fellow. I went to the Carolina Speedway all the way back in November, 2004. That track was my 797th lifetime track. It's hard to believe that track visit was more than 1,600 tracks ago.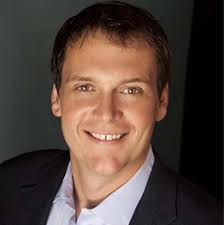 I also took the opportunity to go over to chat with Steve Letarte. Steve is a former crew chief at Hendrick Motorsports. He worked with Jeff Gordon and Dale Earnhardt Jr. for several years. During his time at HMS we was a Daytona 500 winning crew chief.
Now Steve works as a commentator for the NASCAR TV coverage of Monster Energy Cup racing. I watch every NASCAR broadcast from the beginning until the end, on a recorded basis only, and listen to the NASCAR channel on Sirius XM satellite radio. Although I don't, I feel as if I know all of the people associated with NASCAR racing personally. Steve was very gracious. He and I spent a few minutes talking.
Steve Letarte's son, Tyler. races in what was being called the intermediate division tonight. I had never heard that term to describe a racing class before. They were nine entries in this group of winged karts. Tyler would end up winning the feature race when the leader spun out trying to pass lapped traffic. Quite a few NASCAR fathers have their sons racing in these local Carolina small car shows. It's sort of like their form of Little League baseball.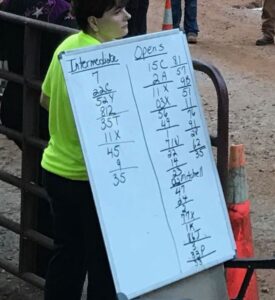 There were about thirty entries in the "open" division. Quite a few of the competitors came from California and Oregon. Both Northern California and Southern Oregon feature this type of kart racing. There are a few areas where winged outlaw caged kart racing is extremely popular and competitive.
NASCAR driver Travis Kvapil's son was racing in the open division. I also noticed NASCAR drivers Ricky Stenhouse Jr. and Kasey Kayne roaming the pits.
These guys are real grass roots racers. They've been going to these little shows since they were participating as little kids as early as age 5 or so. I think if I had been doing this that long and had reached the cup level I would be bummed out on coming to a place like this on a muddy Monday night. However, these guys have all the money in the world and this is what they choose to do so what does that mean? They love it.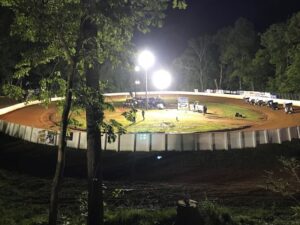 Tonight's 1/6-mile slightly banked dirt oval, it was almost a circle, was built down in a clearing in the woods. It looked like they just went out in the woods knocked out enough timber to make a racetrack and that's where the Mountain Creek Speedway sits.
I had read that this track had been here for about 40 years. It had been pretty much a private club only situation. In the last year or two they've tried to open up their facility to a broader audience. I'm sure that because of Kyle Larson's attendance tonight this was the largest crowd of competitors and fans they've ever had.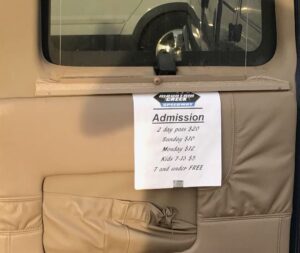 The senior admission  price for the racing, which also included admission to the pit area, was only 10 bucks. You couldn't beat that for what I was seeing tonight.
I watched a little bit of the racing from the pit area and a little more of the racing from about halfway up the hill overlooking turns one and two. Finally, I watched the feature events from way up on the hill in a little five row aluminum grandstand.
At the top of the entire spectator seating area I sat next to a group of women from Oregon. I spent my time talking to Mrs. Holmes. She was the mother of racer Tanner Holmes. Tanner was only 14 years old but raced ahead of Kyle Larson for the first half of the race. That was impressive! The Holmes' family had come all the way from Oregon with their race car team.
They would spend several nights racing at tonight's track as well as over at the Millbridge Speedway and the 304 Speedway in West Virginia. They had been at this racing game for about 10 years, maybe longer. It takes quite a commitment in terms of time and money to do what they were doing. I was impressed.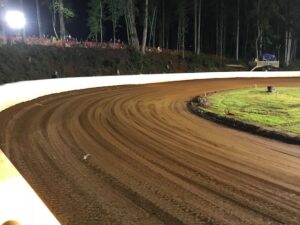 You're really not going to want to miss the photos of this unique speedway and its location. I think you'll like the video as well. This was extremely competitive racing. When the winged outlaw karts bring plenty of cars and good drivers, like they did tonight, it's as entertaining as just about any type of open wheel racing you're likely to see on a short track.
Most racing fans are aware of the tragedy that occurred at the Canandaigua Speedway when a driver, unhappy with being crashed, got out of his car and attempted to intimidate the driver who he felt had done him wrong. Of course, I'm talking about the situation that involved NASCAR driver Tony Stewart and New York local driver Kevin Ward Jr. Kevin Ward died that night.
Ever since that incident, and probably before as well., it's been taboo for a driver to get out of his race car under any conditions except fire until track officials gave the OK. That regulation seems to make a lot of sense doesn't it.
Tonight one of the open drivers in car #62 got crashed. He was extremely upset. With the yellow flag being displayed and the cars idling around the track at about 20 MPH the crashed driver immediately tore out of the cockpit of his race car and ran down onto the portion of the track where the cars were coming around just like Kevin Ward Jr. did. The crowd gave an audible gasp.
This crashed driver was so irate that he jumped up in the air and tried to seemingly rip off the wing of the driver who had wronged him in his opinion while the cars passed at idling speed. This could have been a very dangerous situation. What a hothead! That's got to be one of the dumbest things I've seen recently and certainly wouldn't endear him to any potential supporters or sponsors.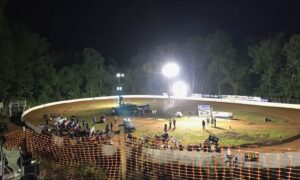 When this yellow flag condition was cleared up they continued to race. Kyle Larson had started in 11thposition. He would ultimately finish in third place. He was aided by the fact that only about half of the cars of the original twenty starters did not finish the race.
I had been told by the track operator or his staff that even though the time trails would not begin until past 8 p.m. they were going to "fly through" the program with only two classes. Folks, I love racecar promoters. However, when it comes to start and stop times as well as the number of competitors they expect to appear I just can't believe them. They're much too optimistic.
The open feature race took the checkered flag at 12:45 a.m.! They still had a $500 to win "last chance" race coming up. I didn't stay for that. As I was walking back to the parking lot the announcer came over the PA stating that a huge fight had broken out in the pits. Yellow shirted track employees were trying to calm the situation. I would love to have seen all of that but it was almost 1 a.m. I had an hour's drive back to the hotel. There would also be an early morning wake up call for yet another early morning flight.
It had been a fun evening. Getting to watch Kyle Larson race on a short track in these types of cars was very entertaining. Getting to meet up with the Carolina speedway track announcer and Steve Letarte were highlights as well.
Good evening from Catawba, North Carolina.
AFTER THE RACES
Tuesday, May 22, 2018.
When I left North Carolina I was supposed to head to Bridgeport, New Jersey for a World of Outlaws program on Tuesday evening. However, the recent rains had postponed their show because of "wet grounds".
I doubt the grounds or the weather in New Jersey was any worse that it was in North Carolina. They raced in North Carolina. They didn't race in New Jersey. Why? Often times when you don't know the answer to a question follow the money.  Then you'll know the answer.
With the rainout, rather than fly to Philadelphia from Charlotte I changed plans and flew into Newark, New Jersey. I did have an unusual experience at Wendy's at CLT.
I ordered a sandwich and drink. I asked the clerk if Wendy's offered a senior discount. They did not. Then I asked my server that if I was her brother would I get a discount of any kind.
This might have seemed like an improbable scenario. I was 40-50 years old than my server. I was white. She was black. Yes, the suggestion that I might be her brother was, at a minimum, improbable.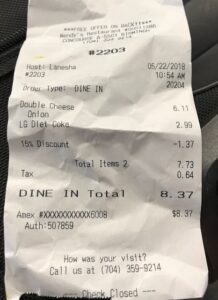 She told me that even her brother couldn't get a discount without being able to use her employee card. That was all fair enough. When I got my food I noticed this gal had given me her 15% employee discount. I took her photo. Then a young thirty-year old corporate looking white woman exclaimed, "He took your picture" as if I had somehow committed a physical assault. Sometimes I just don't like white people.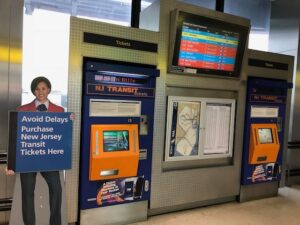 From Newark I would take a train into Manhattan's Penn Station. Once in Penn station I would grab a subway train to my hotel in Times Square. Yep. That was a pretty big change of plans.
Without the rain out in New Jersey I had planned to spend two days in New York City. Now I would be spending three days in one of my more favorite cities to tour in the entire world.
While waiting for my train into the city I ran into a woman from Oslo, Norway. Her name was Katia. She looked like she need a little help understanding the entire transportation system. I've been in that position when I travel in foreign countries. Lots of people have come to my aid so I helped Katia.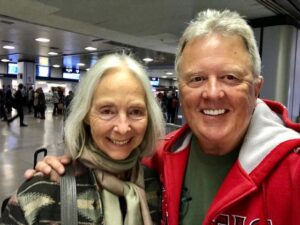 She and I got onto the train together. I placed her heavy bag overhead. We had a nice chat for 30 minutes on the Amtrak train into New York City. She was headed to Albany and ultimately Saratoga Springs, New York. I got her situated on how exactly to do that, gave her a hug, took a selfie and bid her farewell. Nice woman.
A few days ago I had arranged for a two-night stay in lower Manhattan using Airbnb. I don't use Airbnb very often. However the minimum price for a very basic hotel in Manhattan is about $200 a night right now. I could rent a single bedroom in an apartment or house for one hundred dollars a night. I chose the cheaper option.
However, with the rain out in New Jersey, I would need an extra night's lodging in New York City. I asked my Airbnb host if I could come in tonight a day early. Nope. They were full.
I shopped around until I found the Sheraton Hotel in Times Square. I am in elite platinum member in their frequent stay program. Could they help me out? Yes they could but at a price.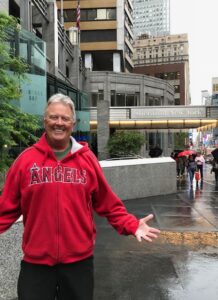 What much would one night at the Sheraton Times Square cost me? How does $714 USD sound including taxes? It didn't sound that great to me! Have corporate expense accounts gotten that liberal? In addition to the $714 nightly fee there was a $25 surcharge as well as a $20 per night Wi-Fi fee.
I've always been pretty good with numbers. I've always been pretty good with money. Maybe that's why I was able to retire at the age of 53 without an inheritance, pension or any other fixed monthly financial support.
I was already on the hook for a $62 Priceline hotel fee in Morrisville, Pennsylvania, which I wouldn't be using tonight. I went against conventional wisdom and made a non-refundable reservation in anticipation of seeing the World of Outlaws race in New Jersey. That money was now a "sunk" cost. The expense was in the past. I couldn't do anything about that now.
However when I decided to stay in New York City I "saved" a $68 rental car fee. I also would not be spending forty bucks on a World of Outlaws sprint car ticket. These savings negated the hotel expense that I would not use.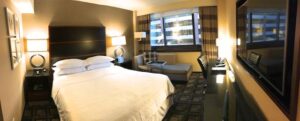 I still didn't have $714 for a night's stay at the Sheridan. Therefore, I went into my frequent stay program and used up 12,000 points to get a "free" night's stay. That seemed like a good choice at this stage. I grabbed a subway ride from Penn Station to Times Square where my hotel was located. Does the room above look like a $714 value to you?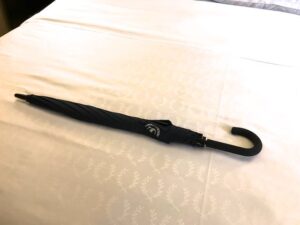 New York City is a walking city. However when I checked into the Sheraton it was raining. I had not thought to bring an umbrella because I don't bring umbrellas anywhere I go. No problem. The Sheraton gave me a complementary umbrella for the length of my stay. Luckily, the weather was clearing up. For the next three days in New York City the weather was going to be fine.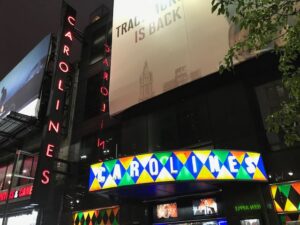 It would be easy to get in my 4 miles of daily walking in New York City. Tonight I walked over to Carolines Comedy Club. Carolines is one of the more famous clubs in New York City. I took in their show featuring Chanel Ali. The cover charge was 25 bucks with a two-drink minimum. For around $60 I got two hours of entertainment, two margaritas and exposure to Carolines which I had never visited before.
I've been on a low-carb, no sugar eating plan. That works out very well for me. However, I travel so much to so many good places that sometimes I go off of that eating regimen. If you go to New York City and try not to eat carbs you're just not going to have as good of a time as if you did eat carbs. I'll try to eat light but I still want to enjoy the food.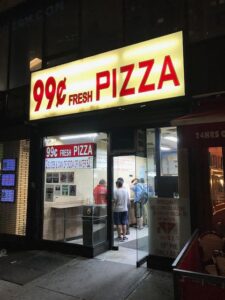 On the walk back to the hotel I took my time. I still had to get in a few steps to meet and surpass my 4-mile goal. I was also hungry. There are some very cheap eating options in New York City and some very expensive ones. I used Yelp to find a four-star rated pizza by the slice place. Soon I was leaving that location with two slices of cheese pizza and a can of Coke zero for the impressive price of just $2.75. You can't beat that.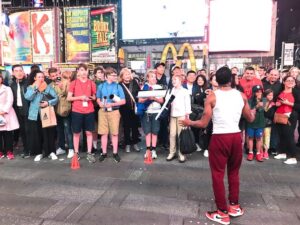 There was a huge crowd of tourists enjoying themselves in the midst of Times Square. I stopped to see what was going on. Soon I found myself in the middle of a street performer act. I was selected because I was tall and I was white. Some shorter black guys were running the show and I guess they needed to balance things out. Don't miss the video.
Wednesday, May 23, 2018.
This was going to be a great touring day in New York City. I didn't get out of the hotel until after noon. My Sheraton hotel charged a $25 resort fee. Normally these types of resort fees are basically just a profit maker for the hotel giving the guests nothing really in return. It was a little different at the Sheraton.
Yes, I paid $25 to the Sheraton but I also got a credit for $25 in the hotel restaurant. I figured twenty-five dollars would just about buy me lunch. It did barely. A hamburger, no fries, was on the menu for $24. I couldn't afford that on my $25 credit.
I went with the $18 fried calamari. It was probably the most over-fried calamari I have ever had my life. I told my waiter that. He didn't have much to say. He didn't really seem to care. His tip wasn't at stake. The hotel added an 8% sales tax and a 15% gratuity to my order of calamari and Diet Coke. The bill came to 28 bucks. Yep. I was in New York City.
Today, it was a piece a cake meeting and exceeding my four miles of walking in the city. Yes, this is a walking city. Even if you use the subway you're going to be going up and down stairs all day and walking long-distances to get from one part of the subway to the next.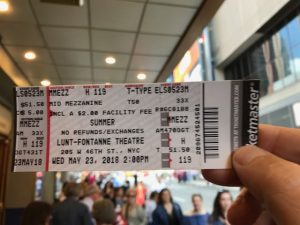 I showed up at TKTS where they sell half-price tickets to Broadway plays and musicals. On Wednesdays a lot of production have matinees. TKTS is open from 10 a.m. to 2 p.m. selling tickets to the afternoon performances. I showed up at 1:55 p.,m. and grabbed a very last-minute ticket to the Donna Summer Musical. 
I would have thought the matinees would not have been that well attended. It's not summer yet, only late May. The Lunt-Fontane theater seats 1,509 people. It was sold out!. The show was fantastic. It was one of the best I've ever seen and I've seen well over 100 Broadway shows in my time.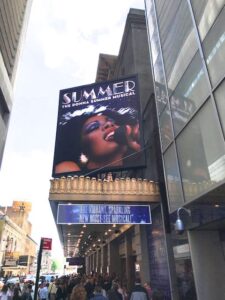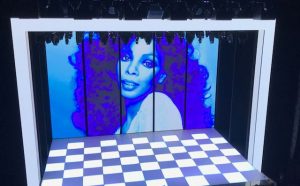 Most of the people in the audience were my age. Donna Summer and her disco craze were big in the 70s. Most of the people her today were in their 20s and 30s back in the seventies! Leaving the theater the crowd was actually buzzing. Buzzing! I've never seen or heard a theater crowd that amped up about a performance. I'm just saying.
Next, I had to get from uptown Manhattan to downtown to check into my East Village Airbnb location. I had reserved a room in a young couple's home for the next two nights. The price of the Sheraton last night had been a painful $740 per night. My Airbnb room would be much less expensive although still $110 per night. New York is a very expensive city!

My place was located on 2nd Avenue in the East Village section of NYC right next to the NYU campus. This location had a totally different vibe than the more "citified" location of Times Square. That was all good. I haven't spent much time in the village and "living" in the area for a couple of days would be just fine.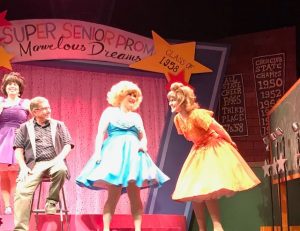 Once I got checked in and settled into my room I was back on the subway riding uptown again. I had purchased a ticket to an Off-Broadway musical called The Marvelous Wonderettes. It was a story about teenage girls at their high school prom in 1958. This was basically a 50s and later in the show 60s rock and roll revue. They sang all the top hits. The second act of the play had them coming back to their 10-year high school reunion in 1968. These types of small theatre Off-Broadway productions are always fun.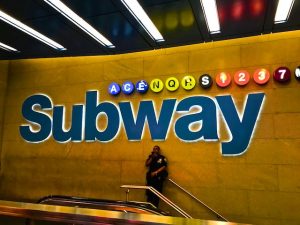 After the musical, at about 10:30 p.m., I grabbed a subway heading downtown I hoped. However, I picked the wrong train going in the wrong direction. Without any understanding of how I might get this problem corrected I exited the train. I had an Uber car and driver bail me out for $7.92 USD. Back in the village, I had a slice of pizza at one of New York's open almost 24 hours pizza joints. I was back in my room in a pretty rundown one-up flat for a good night's sleep. I did spend about half an hour talking to my host about our mutual travel experiences. She had been a lot of places. I had too.
Thursday, May 24, 2018.
This will be my last full day visiting New York. I wanted to make the most of it. I love New York for a short stay.
A couple of months ago Carol and I signed up for a half-day "food tour" of New Orleans. We had a good time doing that. We got to stop at about six different restaurants and sample their offerings in all different categories.
I can't recall what they charged us in New Orleans. However, New York had a food tour of its own and it was "free". OK, at the end of the day it wasn't really free but I guess it could have been.
I signed up for the 1 p.m. Chinatown food tour. It was scheduled to last about two hours. There was no initial charge for the tour. When everyone was finished they could give the tour guide whatever they felt like giving. That seemed fair enough to me.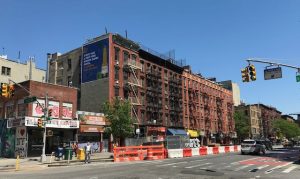 As noted I was staying in Airbnb accommodations in the East Village of Manhattan. That's right next to Greenwich Village and on the south and east part of the island of Manhattan. It was a great place for just walking around and seeing the sights and getting a little exercise as well.
New Yorkers walk everywhere. You don't see very many overweight people, unless they are tourists, walking around New York City. This morning I was up and at 'em for a morning walk with the idea of stopping to get some pancakes along the way.
Since I've been in New York I've been off my low-carb eating plan for a few days. No one wants to short change themselves when they're in one of the best restaurant cities in the world. Truth be told I didn't take the time to eat in any nice restaurants on this trip. I was constantly on the go and did a lot of "pizza by the slice" eating so that I had as much time for seeing the city as I possibly could.
Yelp recommended the Clinton Street Baking Company & Restaurant for pancakes. It was only a half a mile from where I was staying. Yelp told me they had good pancakes and that was good enough for me. Using Google Maps I headed on over there. It was easy to find not only by me but by lots of other New Yorkers. The place was packed and I had to wait.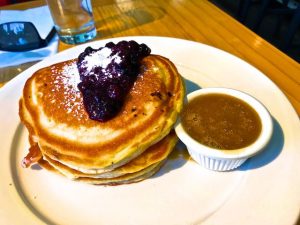 A good-sized stack of pancakes blueberry pancakes went for 15 bucks. The cakes came with maple butter syrup. They were good, probably not great, but still very tasty. An extra serving of the maple butter syrup was two bucks. However, when I asked for a second order of that my server comped me. Nevertheless, with the food, tax and tip it was still a $20 breakfast.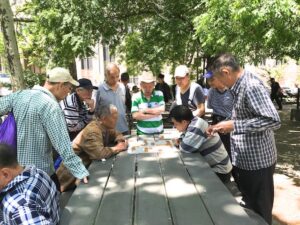 It was about a mile walk over to where the Chinatown food tour would begin from the Clinton Street Baking Company location. I was early for my tour. "If you're not early you're late," as my old buddy Gerry (with a G) O'Reilly always said. I had a chance to stop in Columbus Park. I saw lots of old Chinese men playing various games of dominoes and cards. They looked like they were having fun.
Our tour guide was a young New York woman named Alicia. I was glad to see she was an attractive woman but at the same time looked as if she had some experience eating in not only Chinatown restaurants but others as well. That's my kind of food tour guide.
She gave us the ground rules on how the tour would work. There were about a dozen folks on this tour. She told everyone that at the end of the tour they could contribute whatever they thought the tour was worth or whatever they could afford to give. Fair enough.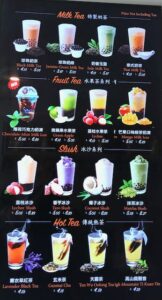 We started out at a Chinese bubble tea restaurant. As you may know, I hate tea. I did drink Coca tea a few weeks ago during my visit to Bolivia. That was only so that I wouldn't get deathly sick when I began the ascent to altitudes of 12,000-14,000 feet above sea level. I passed on the bubble tea even though our tour guide told me that some iterations "didn't really taste like tea". I've had Carol make that argument in the past without success for me anyway.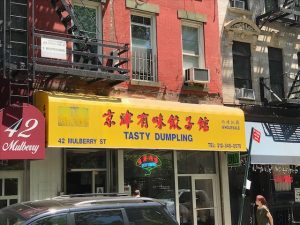 Our next two stops were at dumpling restaurants. The first serving was what I would call pot stickers at home. I love them and eat them all the time. The second dumpling eatery served something that was identical to what the country of Georgia serves as its national dish. It's called khinkali. I love khinkali. This second specialty was called "soup in dumpling".
Our next to last stop was at a Chinese steamed bun shop. I've never thought much of this dish because it seemed like it was almost all bread and not very much filling. Today, our tour guide told us this restaurant served the best barbecued pork steamed buns she had ever had. They were excellent. I also took a coconut cream filled steamed bun along with me for later.
After this point all of the food we had sampled, which we paid for at each stop individually, had been very reasonably priced. The dumplings all went for a dollar or a dollar and a quarter as did the steamed buns. The final stop was at an ice cream shop. Did you know the Chinese invented ice cream? It's true. One scoop of today's ice cream cost $5.25, which I thought was a little rich and not anything special.
When it was time to say goodbye to our tour guide I slipped her a $20 bill. I got the impression that other people were paying less. It looked like one threesome of foreigners left without giving her anything. It's one thing to try to get a good deal. It's another thing to cheat people. I'll do the former but not the latter.
Now I had a decision to make. I could go back up to Times Square and buy another Broadway musical theater ticket. I'm sure I would have a good time. That type of entertainment is for more affluent New York visitors.
Alternatively I could stay down in the Village area and try to find some entertainment such as a jazz club or maybe some improvisational comedy troupe. This entire environment is loaded with students from NYU and other city universities. I might call them 21st-century hippies. I probably felt more comfortable with an evening's entertainment in Times Square even though it might have been a more unusual experience in an environment that I wasn't 100% comfortable with. Nevertheless, I chose Times Square.
I've been riding the subway all over New York. Last night when I picked the wrong train and it seemed as if I was getting further and further from my destination I stopped and got off. I ordered an Uber car to get me back to where I would be staying overnight.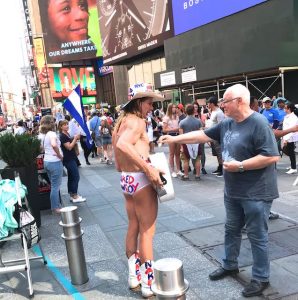 Times Square is a crazy tourist place. Several local New Yorkers have learned how to separate a tourist from their tourist vacation fund. There's one guy who simply appears in his Hanes white underwear briefs. He's got a good build and a guitar. He takes pictures with tourists for tips. I'm sure this guy makes somewhere in the six figures!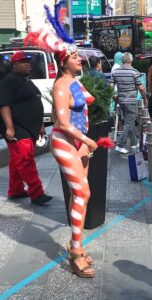 Today I saw a first for Times Square. There were a couple of ladies who had been to an art store. They bought quite a bit of paint. Then they covered their entire bodies in the red, white and blue of the American flag. This allowed them, apparently with the full cooperation of the NYPD to entertain tourists. It was true. The only thing that was covering their body were the art store paints. You won't want to miss the photos if that is your thing.
Of course, I buy all of my Broadway theater tickets at TKTS. They normally have a selection of 20-25 plays available for purchase. You can buy the tickets at 40-50% off of retail.
As I scanned their list today I noticed that I had seen many of the selections such as Chicago, Phantom of the Opera, Kinky Boots and Jersey Boys. I had seen these productions more than once if not in New York then also in London or Los Angeles. Carol and I have been pretty avid Broadway theater goers over time.
I had to wait in line for about 10 minutes or so to get my ticket for tonight's play. I had absolutely no idea what I was going to see. It didn't matter. I knew that whatever I chose it would be good. As ticket seekers wind their way through the line there are local New Yorkers, employed by the theater district, to help answer questions. They guide people in the direction of the play they think the ticket buyer might find most enjoyable.
I had pretty well settled on choosing either Escape to Margaritaville, a musical based upon Jimmy Buffett songs, or the Iceman Cometh a play starring Denzel Washington. At the last minute I changed my mind. I was only three feet from the ticket window. I went with Sponge Bob Square Pants, a top musical right now that has garnered 12 Tony award nominations. In hindsight that was probably the worst of the three choices I was considering.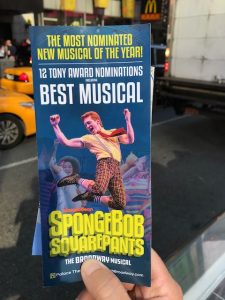 I must tell you that I have never seen a single episode of Sponge Bob Square Pants. This put me directly behind the eight ball in understanding and recognizing the references that were constantly being offered up in the musical.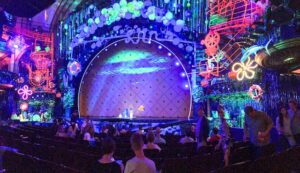 I will give the production a 10+ score for set design and choreography. It was outstanding. However without any personal history about Sponge Bob I'm going to give the storyline about a one! I sat next to a young woman from Austin Texas. She was in New York on business and was 25 years old. She grew up with Sponge Bob. She absolutely loved the play. What did I learn from that? There's an ass for every seat.
From there I was only a subway ride away from getting back for my second and final night of Airbnb accommodations. I know that my kids and lots of young people seem to be enamored with Airbnb. Not so much for me. I'll take an upscale Marriott or Hyatt or Sheraton Hotel and all of the perks that come with it anytime.
Tomorrow is going to be a busy day as I relocate myself from New York City to the Canadian province of New Brunswick and later on Nova Scotia. In the past week I have trackchased in Idaho, California, Mexico and North Carolina and soon to be a couple of spots in Canada followed potentially by one final stop in Michigan. I lead a lifestyle that moves me around.
Randy Lewis – 80 countries – 2,438 tracks.
North Carolina
The Tarheel state
This evening I saw racing at my 57th lifetime track in the Tarheel state, yes, the Tarheel state.  I hold a 5thplace ranking down here. I'm only one track out of 4thplace.  I've seen 57 or more tracks in fourteen different states.
Thanks for reading about my trackchasing,
Randy Lewis
World's #1 Trackchaser
Peoria Old Timers Racing Club (P.O.R.C.) Hall of Fame Member
North Carolina sayings:  Cheerwine
If North Carolina had a statue of liberty it'd be a giant Cheerwine bottle waving a Krispy Kreme doughnut, greeting everyone on boats as they sail past.
QUICK FACTS
LIFETIME TRACKCHASER COMPARISONS 
The threemost important trackchasing comparisons to me are:
Total lifetime tracks seen
Total "trackchasing countries" seen
Lifetime National Geographic Diversity results
Total Lifetime Tracks
There are no trackchasers currently within 645 tracks of my lifetime total.  Don't blame me.
Randy Lewis, San Clemente, California – 2,438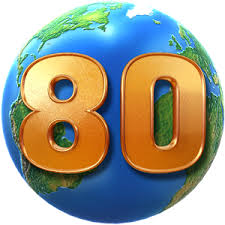 Total Trackchasing Countries
There are no trackchasers currently within 25 countries of my lifetime total. 
Randy Lewis, San Clemente, California – 80
Current lifetime National Geographic Diversity results
Randy Lewis, San Clemente, California – 4.14
That's all folks!  Official end of the RLR – Randy Lewis Racing Trackchaser Report
Click on the link below to see the video production from the racing action today.
Click on the link below for a photo album from today's trackchasing day.  You can view the album slide by slide or click on the "slide show" icon for a self-guided tour of today's trackchasing adventure.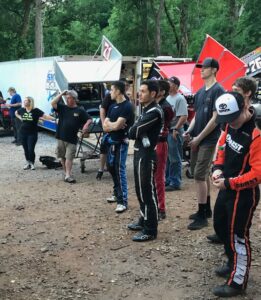 Winged outlaw kart racing from the Tarheel state
.
.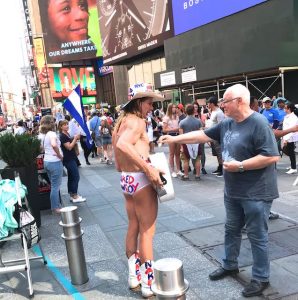 A mid-week trip to New York City bridging two weekends of trackchasing