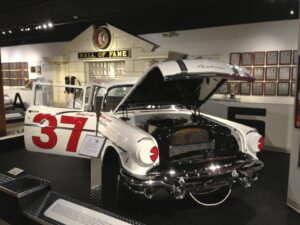 Greetings from the Museum of American Speed – Lincoln, Nebraska
From the travels and adventures of the 
"World's #1 Trackchaser"
HighlightsPhotos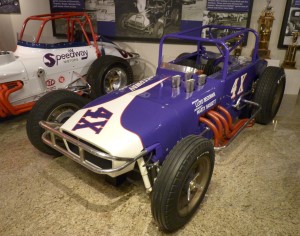 I've been to my share of historic automobile museums.  However, I have never seen anything to top the Museum of American Speed.  I can't believe I've been in and around Lincoln, Nebraska so many times without stopping.  Public tours are somewhat limited.  Here's the current schedule:
May – September
Daily tours Monday – Friday 
Starting at 2 PM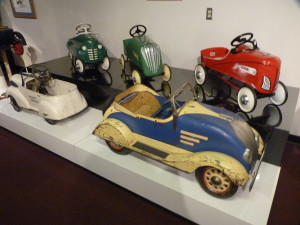 This museum is not just limited to automobiles and racing machines.  The collection of toys, peddle cars and other memorabilia (including the largest lunch box display you will ever see) is astounding.  I guess this museum a 5+ rating on my 0-5 scale! 
Below is an excerpt from the Museum of American Speed website:
"If you love life, you will love the Smith Collection Museum of American Speed. Here, there are thousands of physical examples from persons who lived, loved, and had the passion for speed."
Founded in 1992 by "Speedy" Bill and Joyce Smith, the Smith Collection Museum of American Speed is dedicated to preserving, interpreting and displaying physical items significant in racing and automotive history. The federally recognized 501 (c) (3) museum currently encompasses more than 135,000 sq. ft. over three levels. The vast collection results from the Smiths' personal involvement in racing and hot rodding for more than six decades, and their lifelong passion for collecting and preserving historic automotive artifacts.
Millions of hours have been spent, as Bill puts it, "turning over rocks" and chasing countless leads to assemble a collection of this magnitude. As a result, museum visitors can witness a stunning array of history-making cars, engines, parts, toys and memorabilia. You'll see countless rare and one-of-a-kind items, all presented in beautiful displays and dioramas that will make you feel like you've taken a step back into the past! 
Museum of American Speedway – 2013
Click on link below:
Museum of American Speed….see nearly everything in the entire museum