From the travels and adventures of the "World's #1 Trackchaser"



North Wilkesboro Speedway –  Track #147
Highlights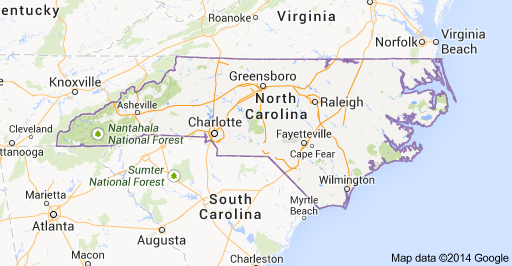 First North Carolina visit – 1985.

My very first track to see in North Carolina was back on April 21, 1985.  This visit was part of a two-day trackchasing trip that included the Cherokee Speedway (Gaffney, South Carolina) on Saturday.  Then on Sunday I would make my first ever visit to the North Wilkesboro Speedway.  Here's a summary of the dates and race winners from my SEVEN visits to this historic track.
April 21, 1985 – Neil Bonnett
October 4, 1987 – Terry Labonte
April 17, 1988 – Terry Labonte
April 22, 1990 – Brett Bodine
September 30, 1990 – Mark Martin
September 29, 1991 – Dale Earnhardt Sr.
October 5, 1992 – Geoff Bodine
At one point in time I held the rights to nine season tickets for the fall race at North Wilkesboro.  Back in those days NASCAR had yet to experience its outstanding growth.  It was pretty unusual for a Californian to have season seats at a track in the Tar Heel state.  The lady in the ticket office had a hard time believing I needed nine tickets.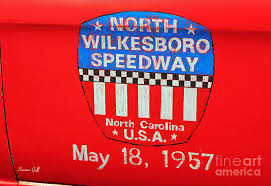 Why did I want those tickets?  I scalped them!  That's right I bought nine tickets for about $400 in total.  Then I could usually sell most of the tickets for enough profit to pay for my trip.  That all worked until a rainy Sunday in October, 1992.  The race was rained out until the next clear which was Monday.  Less than half the fans had the time or money to return on the Monday rain date.  That made it impossible to sell $400 worth of tickets when more than half the seats would be empty.  That cured me of scalping that many tickets for a NASCAR race.  To this day I NEVER buy a ticket to a NASCAR race in advance or from the track ticket office.  I'll just find someone who has an "extra".  I never pay more than about $20 for excellent, near the start/finish line, seats.  Folks, it's the only way to go.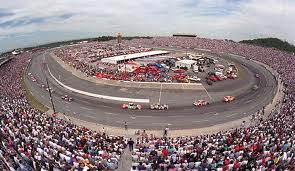 I've had many memorable experiences at the North Wilkesboro Speedway.  On that Monday rain date Geoff Bodine won the NON-STOP 400-lap race.  I remember that being one of the loudest races I have ever attended.  Back in those days when the race was finished fans could walk into the pit area just like you might at the Rockford Speedway or Ascot Park.  That sure has changed.  Traffic getting out of the Wilkesboro track was outrageous.  We would go into the pit area, see all we wanted to see and then do a cook-out while we watched the traffic leave the track ever so slowly.  After we had consumed about three hours of time the road would be clear enough for us to leave.  One day I saw Kyle Petty leaving the track in his Jaguar.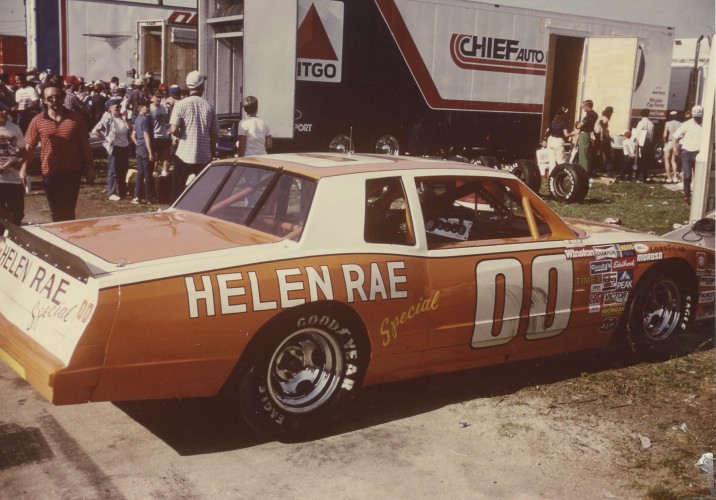 One of the more memorable racing experiences was when National Dirt Late Model Hall of Famer, Ed Sanger showed up at North Wilkesboro.  Ed was a legend in Iowa dirt track racing.  I never saw him do any racing on asphalt until he showed up in a "Helen Rae Special".  Helen Rae was a wealthy woman from the Hawkeye state.  Ed hugged the bottom of the race track all day at a very slow speed.  He didn't wreck and he didn't wreck anybody else.  He also finished 42 laps behind the winner.  Years later I asked Ed what the problem was.  "The car didn't have any brakes" he told me.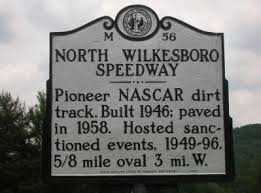 Sadly, the North Wilkesboro Speedway closed in 1996 after being built some 50 years earlier.  The track was paved in 1958.  As NASCAR grew tracks like North Wilkesboro and Rockingham, both in North Carolina, were not attractive to the national market NASCAR was seeking.  North Wilkesboro re-opened for a race back in 2010 but soon closed down for what might be good.
Of course, "Wilkesboro" had a long and glorious history.  Richard Petty won 15 races there.  Bobby Hillin Jr. became the youngest driver ever to start a NASCAR Winston Cup race at age 17.  That is no longer possible with NASCAR's current age minimum of eighteen.  Cale Yarborough became the first driver to win a points-paying race on his birthday, March 27, 1977.
You might have remembrances about the North Wilkesboro Speedway.  If so, please feel free to share in the comments section below.  If you have any photos from back in the day, send them to me at Ranlay@yahoo.com.  I'll try to include them here.