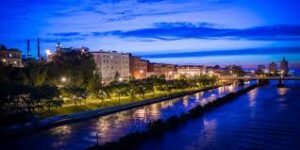 Greetings from Oswego, New York
.
.
From the travels and adventures of the 
"World's #1 Trackchaser"
.
.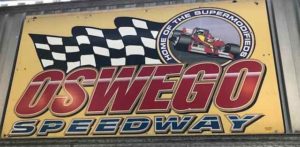 Oswego Speedway
Dirt oval
Lifetime Track #2,380
The EventVideo PlusPhotos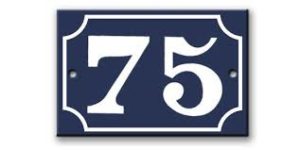 THE EVENT
I have had the opportunity to follow my trackchasing hobby all over the world. As this is written I have seen racing in 75 countries. My lifetime track total is nearly 2,400. Long ago I wrapped up seeing racing in every American state.
Some eleven years ago I moved into the "World's #1 Trackchasing" spot. Of course, that's if that title is awarded to the person who has seen the most lifetime tracks. Frankly, I don't think it should be.  Maybe "Most Prolific Trackchaser" is a better description.
Anyway my trackchasing totals exceeded all others more than 1,300 tracks ago. Different trackchasers including Rick Schneider, Ed Esser and now Guy Smith have held the second spot behind my trackchasing results.
The trackchasing leadership has always had a difficult time managing the "politics" of trackchasing. Even the leaders have been toppled by trackchasing politics. When Mr. Schneider dropped out over a dispute Ed Esser became the #2 ranked trackchaser. Sadly, just four days after Ed and I went trackchasing together in Canada he passed away. This moved Guy Smith into the #2 spot. Since the year 2000 I've seen nearly 900 tracks more than Mr. Smith. Currently my advantage over trackchasing's #2 exceeds 600 tracks.
I would lobby that the "World's #1 Trackchaser" title should go to the person who has seen racing in the most countries. For the longest time the real "World's #1 Trackchaser" was Roland Vanden Eynde of Belgium. He was closely followed by Will White of Pennsylvania.
I never had all that much interest in international trackchasing. I was nearly 40 years old when I saw my first track outside of the U.S., in Canada. I never thought international trackchasing was worth the expense or the hassle.
When I gained an airline sponsorship all of that changed. Now I have seen racing in 75 countries and toured the world in more than 90 countries. Long ago I passed up Mr. Vanden Eynde for the true "World's #1 Trackchaser" title.

Trackchasing rules allow a trackchaser to count "multiple" tracks at one overall racing facility. If you've read very many of my Trackchaser Reports you know that. Tonight I was taking advantage of the "change of surface" rule. Oswego was racing on dirt. I'm not a big fan of this particular rule. Nevertheless, it did bring me back to Oswego so I guess that was a good thing!
My hobby is not only about racing. Yes, that is one part of it. However of equal importance are the logistics of trackchasing and the opportunity to see the world.
I live in Southern California. The vast majority of tracks are located in the Midwest and East. It takes a good deal of logistical planning to get from where I live to where the tracks are. For the past 15 years I have traveled about 175 nights each and every year. Surprisingly to some, more than half of those overnights were not part of trackchasing.
Then there's the travel just for the fun of seeing new things. You won't want to miss my "Trackchasing Tourist Attractions" page or my "Sports Spectating Resume" page on my website at www.randylewis.org. That will give you some understanding on how important seeing the world and just "seeing stuff" is with my hobby.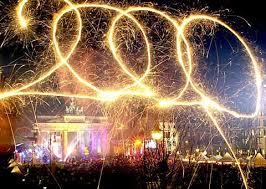 Today's adventure was one more of the 2,000 trips that have taken me up, down and around the long and dusty trackchasing trail. If you would like to see where I've been and experience those adventures here's the link: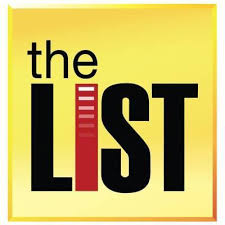 If you've got a question, comment or whatever please leave it at the bottom of this report.  It's very easy to do.  Or you can visit me on Facebook.  Thanks!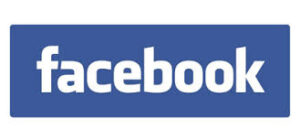 FOREWORD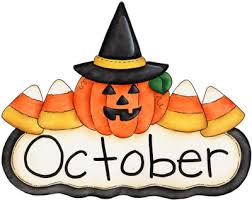 It's October. It's a lot more difficult to trackchase in October. Auto racing is generally a warm weather spectator sport. It also appeals to families. By October the weather is beginning to get colder. By October kids are back in school.
Many October Friday nights are reserved for high school football. Sunday's still appeal to churchgoers and NFL fans. That leaves Saturday nights. However, even the Saturday night tracks don't race that much in October because it's cold.
Nevertheless, I was setting off at least initially, for Canada. I was hoping to see racing on Friday, Saturday and Sunday afternoon.
Friday night's racing would start at about 7 p.m. What time do you think most racing fans leave their home for a 7 p.m. start time on a Friday night? I don't think many of you said Thursday morning at 5:15 a.m.!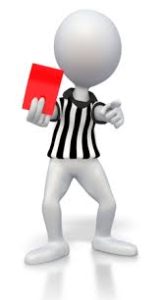 Why didn't anyone choose the early Thursday morning answer? Because there are very few race fans that leave a day and a half early for a Friday night 7 p.m. starting time. It's called the "California penalty". I have explained that many times before and won't bore you with the details again.
THURSDAY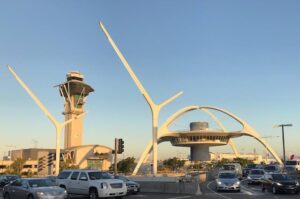 I really did leave my house at 5:15 a.m. I was making the 65-mile one-way drive to the Los Angeles International Airport. There I would catch an 8:45 a.m. flight from LAX to Toronto, Ontario, Canada.
I would like to tell you why I chose Toronto as a starting point. It has a lot to do with trackchasing strategy. My fellow competitors read these reports so I don't want to say too much. Just know that I thought about it for a long time and had a good reason for doing it this way.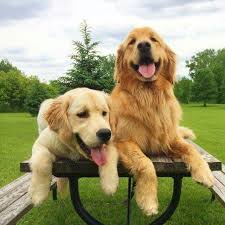 I must tell you that I am not a dog person. I certainly don't want to offend any of my dog loving friends. Friends are hard enough to come by as it is. However, today two passengers came onto the plane with golden retrievers that were about the size of a Shetland pony. They each carried a service dog designation but neither of their handlers appeared to have any disability. The two adults and their two large companions occupied a bulkhead seat in coach. The size of these dogs seemed to get everyone's attention. I'm not really a big fan of people taking their dogs with them on airplanes unless they have a true disability and not a "made up one". Like I say, no offense to my dog loving friends.
I would be landing at about 5 p.m. Canadian time. I didn't want to pick up my rental car until 9 p.m. or later. Why is that? I planned to return the rental car at 9 p.m. or so on Saturday night. I could save a full day's rental car expense by picking up the car just four hours later tonight.
I had this great plan. When I landed in Toronto I would go straight to the American Airlines Admiral's Club and hang out for four hours. There I could drink and eat their food for free. I could relax in comfortable surroundings and maybe get some work done.
There was just one problem that I overlooked until the very last minute. By the time I cleared Canadian airport border control I would be OUT of security. In order to get back into the terminal where the Admiral's Club was I would need an outbound ticket. I didn't have one of those. That meant that I wouldn't be spending four hours in the Admirals Club.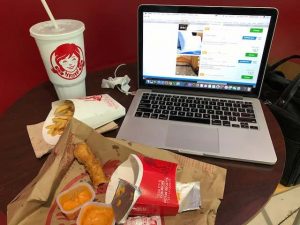 When I landed I stopped at Wendy's. They're open 24 hours a day in the Toronto airport. Their attraction today was not only the chicken strips with the new sriracha sauce but their electrical outlets. I could re-charge both my computer and my phone and have supper. I sat there for nearly an hour making hotel reservations, future airline reservations and the like.
Priceline came through once again. They gave me a hotel in Buffalo, New York tonight. I will be staying at the Buffalo Niagara Marriott hotel. Their best rate online tonight was $156 plus about 10% in taxes. What did Priceline charge me? Sixty-three dollars plus taxes which brought it up to $78 U.S. That was nearly $100 savings over the online price.
I truly do love buying good things cheap. Years ago I used to stay at mom and pop independent cheap hotels. Then I graduated to Motel 6 properties. Now I'm buying nights at Marriott hotels for the price of a Motel 6.
I still had about three hours before I could pick up my rental car and after I finished at Wendy's. There were really no good places to hang out in the landside portion of the Toronto airport.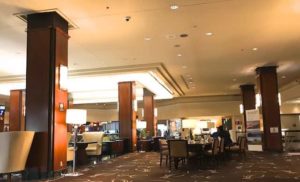 That was when I discovered the win of the day. There's a very upscale Sheraton Hotel connected to terminal number three at the Pearson International Airport. I walked over to the Sheridan, sat down in a very comfy overstuffed leather chair and relaxed for three hours.
As usual I had several iTunes movies loaded onto my laptop. Tonight I watched the Dirk Nowitzki documentary film. If you're a sports fan or just someone who admires hard work and dedication I highly recommend this film. On iTunes it only cost me $.99 to rent it. Once again I was buying good things cheap. At this rate it will be impossible to exhaust my retirement savings during my lifetime.
I'm happy to report that but by the time I left the Sheraton Hotel my iPhone pedometer had registered 4.3 miles. I had gotten a little more than 2 miles of walking in before I hopped on my plane at LAX. Once in Toronto I did a little more airport power walking and easily met my goal of 4 miles for the day. It's amazing what you can accomplish when you set a goal.
I will be picking up my rental car in Toronto. I will be dropping it in Detroit. Rental cars companies are not going to give you a very good deal if you pick up one of their cars at one place and drop it somewhere else.
Imagine if your buddy was going to lend you her car. A good friend would do that right? However no matter how good of a friend you had she probably wouldn't be that wild if you picked up the car at her home and then wanted to drop it off at a location 200- 300 miles away. The National Car Rental Company feels the same way.
When I first contacted them about a one-way rental they wanted going to charge me $200 for three days of rental PLUS $.25 Canadian for each kilometer that I drove. I expected to be driving a lot of kilometers. I didn't think I had that many Canadian quarters.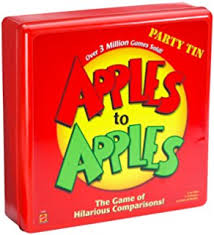 I know what you're thinking. You always get rental cars with unlimited miles. O.K., smarty pants how often do you rent cars in Canada? How often do you rent cars in Canada and drop them off somewhere else? Finally, how often do you rent cars in Canada and drop them in a different country? If you're going to question my strategy at least compare apples to apples.
I told National that I would forgo that offer. I really wanted an unlimited miles rental car option. Of course they were more than willing to accommodate. What was the price for three days of car rental with unlimited miles? If you guessed $503 U.S. you would be very close.
That number didn't work for me either. That's when I went to my back up plan. My back up plan was simple. I would use some of the sponsorship dollars that National Car Rental puts in a big pot for me. I can use the sponsorship dollars for whatever I want. I find the most valuable usage of these promo dollars comes with one-way rentals. As you can see those can get to be very expensive.
Soon I was hanging up the phone with a three-day reservation that included unlimited miles/kilometers. I could pick up the car in Toronto and drop it in Detroit. You've already seen what other people might pay for such an offering. With my special sponsorship relationship with National they will be charging me only $3.57 Canadian for the entire rental.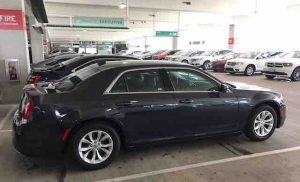 Were they going to give me some shabby looking four door compact domestic car? Apologies in advance to anyone reading who owns a shabby looking four door compact domestic car. No, they were not. They would allow me to pick any car in the executive elite section that they had. I always pick the biggest and the best one. That's just me. I drove out of the Pearson International Airport in a shiny black limo looking Chrysler 300.
I've been doing this trackchasing thing for a while. I guess it's just human nature that I want to make these trips as comfortable and cost-effective as I possibly can. Staying at Marriott hotels, renting limos and using hotel lobbies for my own personal meeting spots definitely makes the trip more comfortable. As you can see I don't spend much money doing it either.
Tomorrow I hoped to be trackchasing at the famous Oswego Speedway in Oswego, New York. I've already seen a couple of track configurations at Oswego. Tomorrow I will tell you just a little bit more about how that all came down if it does come down. Weather is in the area. I've only been rained out one time this year. That was also in New York. I hoped things would work out precipitation wise tomorrow.
FRIDAY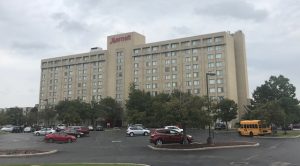 Since this was my first morning on east coast time I had a little difficulty getting out of bed. Last night when I checked in I had been upgraded to the concierge level of my Marriott hotel.
That meant a room on the top floor. The concierge level also included a complementary breakfast. As luck would have it the entrance to the concierge lounge was only about 20 feet from my room.
I did manage to get out from under the covers by 9:30 a.m. That beat the deadline for the end of breakfast by a full 30 minutes. I dined on oatmeal and granola. Then I grabbed enough snacks to keep me going for the rest of the weekend.
I had already done a lot of touring in Buffalo. There's a lot to see here. Tonight's hotel would be in nearby Rochester, New York. I did a quick TripAdvisor search of "things to do" in Rochester
The George Eastman Museum caught my eye. Of course, Mr. Eastman was a founder of the Eastman Kodak Company. At one time this huge firm offered lots of employment in and around Rochester.
There are very few companies that started more than 100 years ago and are still in business today. Kodak first got in business back in 1888. Then went into bankruptcy in 2012 emerging in mid-2013. They're a $2 billion company with 6,000 employees now but only a shadow of their former selves. They swung and missed at digital photography. Now you would be hard-pressed to find anyone taking photographs with actual film.
I had to decide between another trackchasing tourist attraction, in the form of the Eastman museum, OR getting in three miles of exercise. I chose exercise. I had a little planning for the rest of the 2017 trackchasing season to do as well.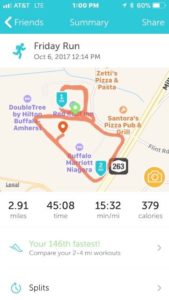 Since I have a goal to meet with my aerobic exercise I couldn't pass that up on a clear and relatively warm day in Buffalo. Then it was a lot easier to just lie in bed and try to seek out opportunities for the next 10 weeks of trackchasing. Of course I am aided by the Randy Lewis Racing research department and lots of helpful people strategically located all over the world. They give me great tips.
I had bagged the museum idea. Because I've got "status" with Marriott it was no problem to call them up and ask for a 2 p.m. check out time. They were glad to oblige.
The plan was to check out of my hotel and drive directly over to the Oswego Speedway. On the way I would stop in Rochester. I had a hotel room reserved there for this evening after the races. I figured it would be a lot easier to check in at 3 p.m. than after midnight. I would have enough time to grab something tasty for lunch as well.
I'm not from Rochester, New York. I haven't spent that much time in Rochester. That's not a problem. I would still be able to eat at one of the most highly recommended locations in town even though I had never heard of the place until I did a little research.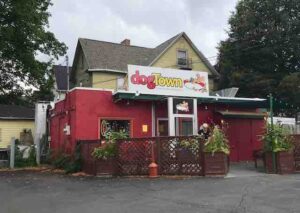 Like I always do I consulted Yelp to see what might be on my dining calendar. I simply entered the search word "hotdogs". I soon found that the most highly recommended hotdog location in all of Rochester was "Dogtown".
With my Waze GPS program encouraging me at every turn I found Dogtown without any problem. It was about 3:30 p.m. I figured I had missed the lunch crowd and was too early for the folks coming in for a tasty supper.
I told the girl that took my order this with my first ever visit. I asked her for a personal recommendation. She seemed pleased that I had confidence in her judgment. I made a mental note. If I'm ever dating again, and I don't expect to be, that could be a good pick up line!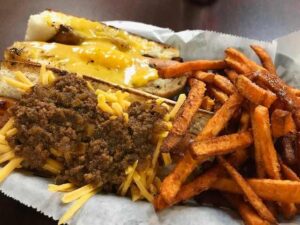 She recommended both the Cincinnati Red entrée and the Golden Retriever. The Cincinnati Red was essentially a chilidog. The Golden Retriever was a hotdog with bacon and cheddar cheese. They were both delicious along with my side of sweet potato fries. I soaked everything in spicy yellow mustard and drowned it down with a can of Diet Coke. Dogtown was real good.
THE RACING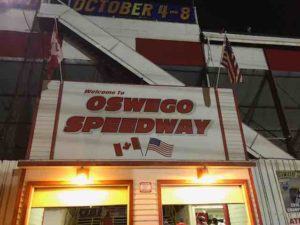 Oswego Speedway – Oswego, New York
Now it was time to head over to the Oswego Speedway. I have more than a 30-year history with Oswego.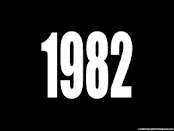 I first came here back in 1982 to see racing on Oswego's famous 5/8-mile asphalt oval. My comment at the time was, "Great racing – loud, cold, can't see well". In 1982 Oswego was only my 122nd lifetime track. I'm pretty sure good buddy Jim Sabo joined me in '82. Doug Heveron won the main. Yes, I was thirty-three years old and had only seen a bit more than 100 tracks. I would return in 1998 with my stepfather Bill Virt and brother-in-law Bob Brown. Mike Muldoon the feature in front of the three of us.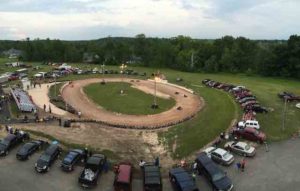 Just two years ago, in 2015, I came back to Oswego to see racing on their dirt kart track. It sits behind the backstretch grandstand of the big track. The Oswego Kartway was my 2,097th lifetime track. I have yet to see racing on Oswego's asphalt inner oval.
A couple of years ago the people who manage the New York State Fairgrounds thought it would be a good idea to discontinue auto racing at the fair. They tore down the huge grandstand in Syracuse. It had been home to "Super Dirt Week" for 44 years. That effectively ended the Syracuse Nationals race for dirt modifieds at Syracuse. This will be the second year the special event has been moved over to the Oswego Speedway.
They're expecting to build a brand new dirt track in the area as the future home for this big event. However, government funding is lagging. It's unknown if and when that track will ever be built. In the meantime the New York state government kicked in some bucks to improve the Oswego Speedway's capability to handle this big weekend of auto racing.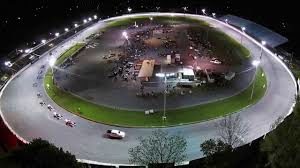 The Oswego Speedway was built in 1951. It came to be known as the "Steel Palace". For more than four decades the track was owned and operated by the Caruso family. Drivers like Bentley Warren, Jim Shampine, Nolan Swift and Otto Sitterly were big winners there.
For this weekend the larger asphalt oval track will be covered in dirt. A few big-name speedways have done this in the past including the famous Bristol International Raceway made famous by NASCAR in Tennessee. The funny thing about putting dirt over asphalt is this. None of the tracks that have tried this idea kept it going for more than a couple of years.
If you've been following my trackchasing tales for very long you know that a trackchaser can count a track a second time when the surface changes. That's why I was in Oswego, New York tonight. Yes, I had already seen racing on the 5/8-mile asphalt oval but tonight I expected to see racing on the "new" dirt 5/8-mile oval track.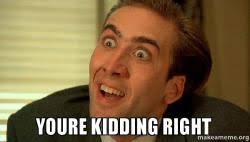 Personally, I would never have thought to come up with such a rule. Before I became a trackchaser I only counted one track at one location. As a matter fact I never thought of ever adding a second track, located on the same property. Did I ever consider adding another track just because the surface changed? You're kidding with that question right? Nevertheless, I don't make the rules I just try to follow them even though I don't believe in many of them.
Tonight was going to be a special night. A few days ago Graham Shirton from London, Ontario, Canada messaged me. Although I had never met Graham I had been in contact from time to time with him several times over the years. Grant was coming to Oswego tonight. He wanted to know if I was as well.
Once we understood that we would both be at the Oswego Speedway tonight we made some arrangements to meet up. Graham told me he would be wearing his Randy Louis racing T-shirt (European model above) at least until the cold winds blew in from Lake Ontario.
That's right. Lake Ontario can't be more than a couple of blocks from the Oswego Speedway itself. On a cold night with the wind blowing in that can make the Oswego Speedway a very very cold place to watch a race.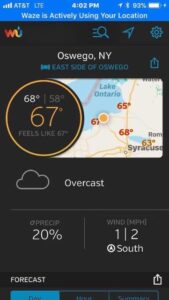 Tonight's low temperature was expected to be about 58°. That's not all that bad unless you're from California and you wear shorts 99% of the time. I was so freaked out from the expected low-temperature's not only did I wear blue jeans but long underwear as well. I thought it might be a little bit of overkill but I certainly didn't want to be underdressed for this party.
The big 200-lap race at Oswego was scheduled for Sunday afternoon. If the weather were perfect and I had other new tracks to see both tonight and tomorrow I would much prefer to see the big race on Sunday. However, the weather forecast for Sunday wasn't all that great. It was even worse for Monday's rain date.
All of that being the case I'll get what I can tonight in Oswego.  Tomorrow afternoon I expect to be up in Ontario, Canada trackchasing. Then if all goes really well I'll be in the middle of Texas on Sunday for a UTV race. Yes, I tend to move around with my hobby of trackchasing.
On my drive over to Oswego from Buffalo I stopped for lunch and checked into my Rochester based hotel room. I can't believe that people pay more than $100 a night to stay in an Extended Stay America hotel. I stay in them frequently but I don't pay $100.
For tonight's stay I paid $45 plus tax. Other travelers checking the hotel website were finding a rate in the low triple digits. Maybe other folks just have more money than I do. However if they keep paying these high rates they won't have more money than I do for long.
Now it was time to head over to the Oswego Speedway. The low temperature for the day was only expected to be 55°. My Wunderground weather app told me there would be virtually no wind. That would make it better. However, I really didn't want to freeze all night so I overdressed. I never do that!
As I looked back on things I could have worn shorts. In actuality I had my blue jeans and long underwear on. I had my special heat thermal underwear as a top and then my extra warm wool sleeveless jacket. At the ready was another insulated coat
All of this was essentially a huge mistake. I was prepared, yes overly prepared. Normally there's not too much wrong with that.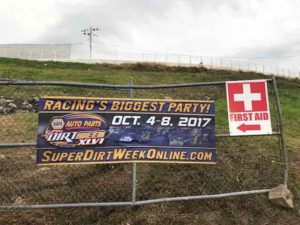 This was Super Dirt Week in and around the Oswego Speedway. Super Dirt Week starts on Tuesday, and goes all the way through the following Sunday when they have the big race of the week.
Oswego, New York is a town of about 18,000 people. Oswego is the namesake for communities in Illinois, Oregon, Montana and Kansas. The town promotes itself as the "Port City of Central New York".
I don't know how many fall racing extravaganzas still get the big camping turn out spread over a few days in late September or October. It's probably not as many as it used to be. I think back fondly on places like Rockford, Illinois, Winchester, Indiana and Pennsboro, West Virginia. We had camping weekends at all of those places back in the day.
As I think back on my fellow Trackchasers none of them really come to mind as going to one of these Thursday through Monday racing/camping experiences. I did that many times. My stepdad (above right with Jim Sabo) had a Winnebago and I had a StarCraft pop-up camper. Those were fun times.
The Oswego Speedway is located in pretty much downtown Oswego, New York. There's a McDonald's a couple hundred yards from the track. When I pulled into the Oswego Speedway grounds I saw signs telling me that parking was going to be $20 for "Super Dirt Week". I wasn't going to be here for a week but just for one evening. Twenty bucks to park seemed a little steep.
I passed a Walmart that was probably half a mile or maybe a little more from the track. Their parking lot was crowded. Walmart parking lots are always crowded. I suspected a few racing fans had snuck in there as well.
However, when the races were finished I didn't want to come back to Walmart and find my car towed. I didn't have time for such nonsense. I drove around a little bit more and found a parking lot at gate two of the speedway charging 10 bucks. I would go with that.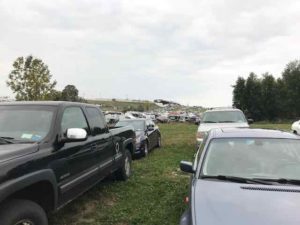 I had already power walked three miles this morning at the hotel. By the end of the night my iPhone pedometer would show 5.6 miles. I didn't mind parking some distance from the track. That just helped me meet one of my trackchasing goals!
Tonight's race schedule included a series of qualifying races. I didn't know how big the crowd would be. I did know that the Oswego speedway seats a lot of fans. I also didn't know what ticket prices would be for tonight but I suspected they would be on the expensive side.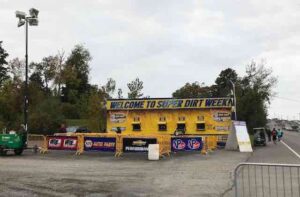 The ticket booth itself was a good 400 yards or more from the track entrance. I was hoping I might come across some lonely soul whose buddy had bagged the idea of going to Oswego at the last minute. Maybe I could help out that individual by buying his ticket for less than what he paid for.
I know what you're saying. You're saying to yourself right now as you sit in your office, when you should be working, "Randy, how does that help someone to take advantage of their plight and pay them less for their ticket than what they paid for it"?
It's really rather simple. Let's say the fellow paid $30 for his ticket. If no one buys it from him he's got a useless piece of cardboard in his wallet that will only remind him in future days that his buddy canceled at the last minute. However, if a bright and cheerful fellow like myself comes along and offers up 15-20 bucks at least he's got some beer money for the night instead of a useless piece of cardboard.
Alas, there were no lonely individuals lurking around the ticket booth. I observed the situation, as I am wont to do for a couple of minutes. It didn't look that promising. My only alternative was to be like 99.74% of the other fans and actually go up to the ticket booth and buy a ticket. I hate it when that happens.
Tonight there was general admission seating only. General admission seats were selling for $25. That wasn't all that bad. Additionally, I could pay for my ticket with my credit card.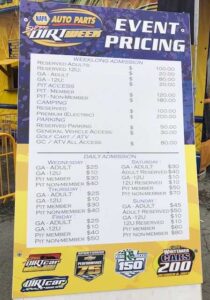 I plopped down my American Express card. The less than fully attentive ticket seller grabbed it and ran my card through the machine. I had to sign for my ticket. Then she handed me my receipt and my ticket and told me to have a good day. One more thing I reminded her, "I'm going to need that AMEX back".
She laughed and smiled and said, "Yes, I was going to take that shopping with me later tonight". I told her that she wouldn't get far with it since it only had a $10 credit limit. We all got a nice laugh out of that one.
It was still nearly an hour before race time. I had a little bit of an opportunity to explore the midway. The midway is a space dedicated to vendors selling things like fried dough and lemonade. There were also people selling t-shirts and hoodies and the like. The demand for these souvenir novelties has certainly decreased over the years. Most of the sellers tonight weren't doing any business to speak of.
I could see that the campgrounds went on for blocks in every direction. However, when I took a peek inside the main covered grandstand, which runs the length of the front straight as well as the stands on the backside of the track they were virtually empty. Yes, it was still early but where were all of these racing fans?
I did pick up a copy of the Area Auto Racing News. They were being given away for free tonight. I've long enjoyed this racing paper. Others must as well because I think it's pretty much the only weekly auto racing publication going nowadays.
However, for me it's just too dang big. It goes about 100 pages maybe more. I get the National Speed Sport News magazine. It also runs about that many pages. They only publish once a month. I can never seem to get through that in 30 days. If I got the AARN weekly I would never be able to read it all.
It was about this time that I got a message from Graham Shirton of Canada. He was telling me that he had arrived at the track and was roaming the midway. I had never met Graham. How in the world was I going to recognize him?
Actually, it was going to be pretty easy. Graham had told me that he would be wearing his Randy Louis Racing T-shirt. With that in mind he should be easy to pick out in the crowd. I had no idea how many other people had shown up tonight wearing a Randy Lewis Racing shirt but hopefully it wouldn't be that many.
There weren't that many people on the midway at this point. From a distance I saw a white haired fellow wearing a bright red shirt. I recognized those shirts. I once had 750 of them but now I don't have any available to the general public.

I had temporarily forgotten exactly the circumstances in which Graham acquired his shirt. Later we would talk using the password, "Lithuania". Yes Graham had won one of my many contests I have offered. He correctly guessed "Lithuania" as my new country trackchasing adventure a few years ago.
Graham was with his brother Glenn. These guys are real race fans. They go all over Ontario and New York seeing the modifieds run. Of all of the classes I see I probably like the dirt modifieds the most along with the dirt late models.
I introduced myself to the Shirton brothers. Soon we were positioned about midway up in the grandstands of the main straightaway just to the right of the starter. We faced the track with a close up view turn one. It wasn't going to rain but if it did we had a nice covered grandstand that would keep us dry. There wasn't any wind but if it blowing it off of the lake I think the grandstand would have protected us.
There was going to be a lot of racing tonight. The Super DIRTcar Series sanctioning body was bringing three classes. There would be the sportsman class, the 358s and the big blocks. The weird thing about these three classes is that from a visual point of view they all look virtually identical. I'm sure if you see these guys race week in and week out you can tell a difference but I can't.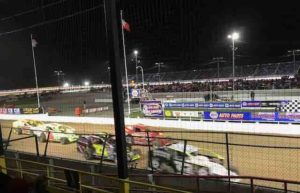 The sportsman group ran four 15-lap heat races with 15-20 cars in each race. At any other track these would have been main events. The 358's ran two 25-lap feature races with about 20 cars in each race. Then the big block modifieds, my favorite, came out to run three 30-lap features again with about 15-20 cars in each race. I'm going to guess they had 125-150 cars at the track tonight. That's a lot.
The Oswego Speedway is normally a 5/8-mile asphalt oval track. It is slightly banked. Tonight that asphalt surface had been covered in dirt. I don't know how much dirt. If I had to guess I would say it was probably about 6 inches deep.
I know that last year, the first year that Super Dirt Week had been run at Oswego Speedway, dust was a major issue. Tonight it was dusty. I did feel more comfortable wearing my dust goggles but it wasn't all that dusty. My jacket that I sat on for most of the evening might speak differently if it could. When I got back to the hotel it was filthy just as if I had been in a dustbowl situation all night.
I'm not a big fan of tracks this large. I would much prefer to see racing on a quarter-mile dirt track. Tonight even though there were no racecar haulers in the pit area it was difficult to see the racing on the backstretch.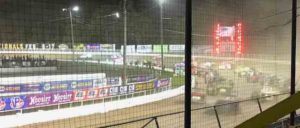 The dirt surface itself was as smooth as it possibly could be. About midway in the program the track "blacked over" with rubber from all the cars that had been racing. Despite the track being glazed over and turning into a one groove, the low groove, track they still kicked up some fairly strong dust clouds. That will happen with high-powered engines and the wheel spin they create.
The front straight at Oswego is long and narrow. If there had been a crash coming out of the fourth turn in the front of the pack it likely would have taken out the entire field. As it was all the crashes seemed to come while exiting turn number two. There were 8-10 of those. There were no real major disturbances down the front straight where we were sitting.
I wanted to get some video from different points on the track. After the first couple of races I took a hike with the intention of getting over toward the backstretch. That was a long walk.
They rent golf carts to spectators at Oswego. That allows people get from their campground over to the track, which in some cases can be a long distance to walk. I'll bet there were a couple hundred golf carts roaming about the speedway if not more.
In order to get to the backstretch I had to exit the main grandstand and then walk around the entire distance of turns three and four. Without any support that could easily take 15 minutes. As it was a fellow driving a golf cart picked me and another fellow up.
The gentleman who was first invited to join the golf cart driver grabbed the shotgun seat. This left me to stand upright on the back of the golf cart. I was holding on for dear life as the golf cart driver explained that he loved picking up people and giving them a ride. I was only wishing I had a full racecar helmet and Hans device as we navigated the bumpy parking lot. Luckily we were safely dropped off at our destination toward the backstretch.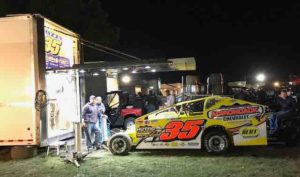 The cars pit behind the backstretch grandstand. Then when it's time to race, the cars, their pit crews and the pit wagons carrying tires and tools are brought into the track infield. Tonight they brought in half the cars to begin with and then at an intermission break brought in the second half. This was a very efficient way to handle things.
I didn't have a pit pass. However, I did smell opportunity. I'm one of those people that's always looking for "opportunity". Carol's says I'm an "opportunist". I take that as a compliment. When one looks for opportunity often times opportunity finds that individual.
I had a spectator wristband on my left wrist. I also had a long sleeve shirt. This meant that I could "blend". Soon I was walking around the pit area. This doesn't surprise you does it?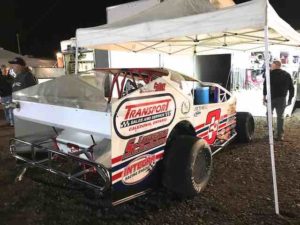 The pit area was probably the most active pit that I've ever been in. They were just in the process of moving all of the 358s and big block modifieds from the actual pit area over to the track's infield. That meant that about 75-100 racecars, four wheelers and tire racks/pit wagons for the racers were being moved as well. While in the pits I took several good photographs that I think you will enjoy. Don't miss them.
I watched a race or two from the backstretch grandstands. I had been in these grandstands when I came to watch the racing at the Oswego kart track. That kart track is located just behind the huge all steel backstretch grandstand.
I must say that the viewing experience for the backstretch was about as different from what it was on the front stretch as it possibly could be. The grandstand on the backstretch sits back from the actual racetrack by a good 50-75 yards. On the other hand the front stretch grandstand is located only a few feet from where the cars come racing down the front straight.
They had some really good announcers at the track tonight. The problem was that they talked incessantly over a front grandstand speaker system that was loud enough to blow your eardrums out. I am not a big fan of an overly loud PA system. I don't encounter that very much. I'm also not a big fan of an announcing team that talks nonstop. This prevents me from talking to the people I'm sitting with.
One of the worst announcing situations I can ever recall happened last year at the indoor race in St. Louis. Not only did the announcing team talk nonstop they were speaking over a PA system that was so garbled nothing they said could be heard. No racing fan wants to hear constant static chatter for three or four hours.
Even on the backstretch sitting up high I couldn't see any of the racing on the front stretch. There was no good way to see racing all around the track like you could if I was at a quarter-mile or maybe even a small half-mile track. The PA system wasn't so loud on the backstretch. I could get a little bit better view of the entire situation from back there. For a night race I would probably want to sit on the backstretch but maybe not during the day if it was hot and sunny.
There is one significant drawback to my hobby of trackchasing from a racing enjoyment point of you. I don't see these sanctioning bodies like Super DIRTcar race all that often anymore. That means that I don't know the drivers. I enjoy the racing a lot more when I know who's who.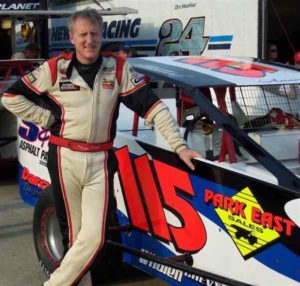 I did know a few of the drivers from my days back when we lived in Connecticut during the 1979-80 racing seasons.  They were names like Brett Hearn, Kenny Tremont Jr., the Johnson brothers and Billy Decker. I probably only knew about 10 of the drivers out of the field of nearly 150.
There didn't seem to be all that much passing. The cars were fast and colorful. They raced hard. There just wasn't much passing and I didn't know most of drivers work. That's not a great combination.
There were nine racing events tonight. In reality any one of these races could have been a feature at your local track. Racing started pretty much on time at 7 p.m. At just before 11 a.m., I pulled the plug on the last event of the night.
I had an enjoyable time sitting with Graham and Glenn. It would have been better if the PA system weren't so loud. Then we could have actually spent a little bit more time talking to each other! These guys know their dirt modified racing. Maybe I'll get the chance to meet up with them again. I hope so.
From what I could tell on my long back walk to the parking lot the last 30-lap event ran nonstop. It had been an interesting night at the races.
Coming into this evening I was a little disappointed that I wasn't going to be able to see the 200-lap race on Sunday afternoon. To be honest, after seeing the racing tonight I was no longer disappointed in my choice not to be at Oswego on Sunday. This is a big event but I'm not all that impressed with the sightlines from Oswego. I'll be in a much different racing environment on Sunday that will be just fine with me.
I had not eaten anything at the track tonight. I did start off with a plastic 20-ounce bottle of Diet Coke. That set me back four bucks. Then on the backstretch I discovered a vendor selling 12-ounce cans of Diet Pepsi for just a dollar. That seemed like a good value.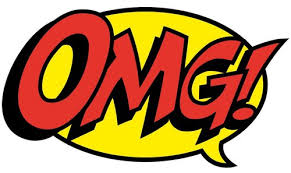 In the middle of tonight's program after I had completed my 15-minute walk from the backstretch back to the front stretch I was in for a surprise. I was not being allowed to bring the can of diet soda, which was partially consumed, back into the front grandstand. It was now considered to be an "open container" even though I had purchased said can from the Oswego Speedway itself.
I did have the time to debate this with the woman who was enforcing the rules. However, she was kind of busy checking wristbands so I let her slide this time. That was a pretty weird policy.
AFTER THE RACES
On the way out of Oswego I passed by a Dairy Mart convenient store. I would pop in to see what kind of food and drink for a midnight snack they might offer me.
They were selling bottled soft drinks at two for three dollars. Remember a single same-sized bottled soft drink was four dollars at the track tonight. At the Dairy Mart I couldn't pass up a Diet Mountain Dew and a Diet Cherry Pepsi.
Of course I couldn't just drink carbonated sodas on my drive back to Rochester. I first supplemented that with a plastic cup of Shelly's donuts. For $1.99 I got nearly a dozen donut holes – chocolate glazed.
Then at the check out I selected a rather large piece of pepperoni pizza for $1.99. A much smaller and less appetizing looking slice of pizza was sold at the track for three dollars.
I was now on the road headed back to my hotel. I had just taken a couple of bites from my juicy thick pizza. I was thinking to myself what a good buy the pizza was.
It was about at that point that I had to make a sharp turn and my slice of pizza slid off its paper plate onto the floor. Yep. I was bummed. I looked down to see if it was cheese side up or not. However, I couldn't see the pizza anywhere!
I pulled over to the side of the road. I had to take my seatbelt off to get a better view of where this pizza could possibly be. Found it! Sadly, it was cheese side down and all the way at the far end of the floorboard. What should I do? That was really good pizza. I ate the rest of it!
Good evening from Oswego, New York.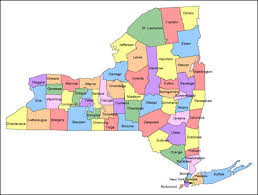 New York
The Empire state
This evening I saw my 76th lifetime track in the Empire state yes the Empire state. I've seen 76 or more tracks in eleven states.
Thanks for reading about my trackchasing,
Randy Lewis
World's #1 Trackchaser
Peoria Old Timers Racing Club (P.O.R.C.) Hall of Fame Member
New York sayings: What it do: to ask what's up or how someone is doing
QUICK FACTS
LIFETIME TRACKCHASER COMPARISONS 
The three most important trackchasing comparisons to me are:
Total lifetime tracks seen
Total "trackchasing countries" seen
Lifetime National Geographic Diversity results
Total Lifetime Tracks
There are no trackchasers currently within 600 tracks of my lifetime total. Don't blame me.
Randy Lewis, San Clemente, California – 2,380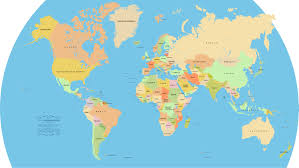 Total Trackchasing Countries
There are no trackchasers currently within 20 countries of my lifetime total.
Randy Lewis, San Clemente, California – 75
Current lifetime National Geographic Diversity results
Randy Lewis, San Clemente, California – 4.37
That's all folks! Official end of the RLR – Randy Lewis Racing Trackchaser Report
Click on the link below to see the video production from the racing action today.
Click on the link below for a photo album from today's trackchasing day.  You can view the album slide by slide or click on the "slide show" icon for a self-guided tour of today's trackchasing adventure.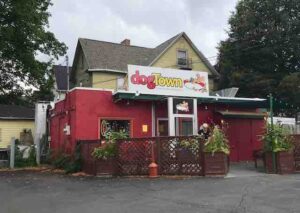 A trip to historic Oswego Speedway PLUS the best hot dog place in Rochester, New York