Greetings from Aguascalientes, Aguascalientes, Mexico
.
.
From the travels and adventures of the 
"World's #1 Trackchaser"
.
.
Ovalo Aguascalientes Mexico
Concrete oval
 Lifetime Track #2,598
The EventVideo PlusPhotos
THE EVENT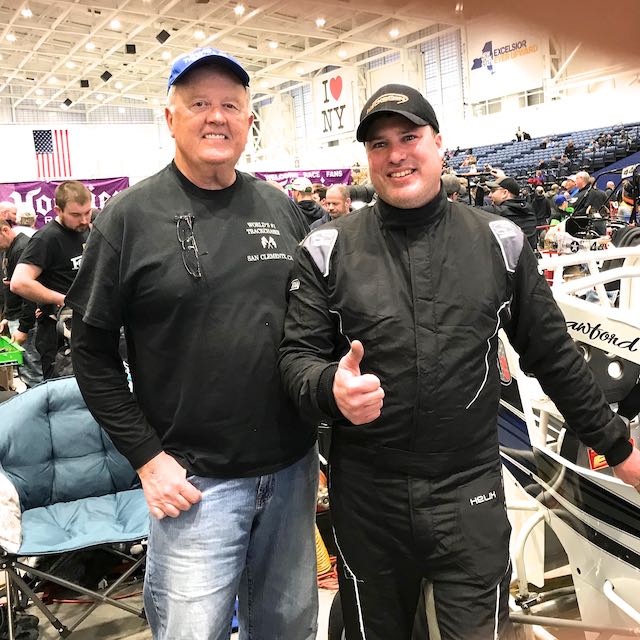 I AM A TRACKCHASER.
My name is Randy Lewis (above with Carl Crawford, New York TQ midget driver). I live in San Clemente, California. I am a "trackchaser". I trackchase. Before you discovered my site had you ever heard of trackchasing? Maybe not? So….what the heck is trackchasing? Sit back, take a read and you'll be an expert on my hobby of trackchasing when you're finished.
Here's my best explanation on what trackchasing is to me.
Trackchasing is a three-pronged hobby. I'm a racing fan. I love to travel. I love to analyze opportunities to get the most out of everything while saving time and money.
Trackchasing fills the need for all of the above. The racing part of my trackchasing has me trying to see wheel to wheel auto racing at as many different racetracks as I can all over the world. Yes, all over the world. So far things are going pretty well. As this is written, I've seen racing in 85 countries at more than 2,500 tracks. As a matter of fact, I've seen racing at more tracks than anyone else in the world.
Equally important to me are the things I get to see and experience over the "long and dusty trackchasing trail". I call these adventures "Trackchasing Tourist Attractions". You won't want to miss my "Trackchasing Tourist Attractions" page. Here's the link:  Trackchasing Tourist Attractions or my "Sports Spectating Resume" page, Sports Spectating Resume on my website at www.randylewis.org.
I live in southern California. That's probably the most inconvenient location in the country for seeing tracks in the U.S. Most of the racetracks in the U.S. are located well over 1,000 miles from where I live. As a matter of fact, my average trip covers 5,000 miles and more. I take 35-40 of those trips each season. In any given year I will travel well over 200,000 miles, rent more than 50 cars, and stay in more than 150 hotel rooms.
I get the chance to meet people all over the world. With trackchasing trips to 85 countries and counting just getting the chance to experience so many other cultures, spend time in their homes and meet their friends is a huge reward for being in this hobby. I am indebted to several of these folks for their help and friendship.
It takes a good deal of planning to do the above and not spend my entire retirement portfolio. I enjoy the challenge, the travel and every other aspect of "trackchasing". In reality, my trackchasing hobby is a lot like being with the carnival. I breeze into town, stay a little while and then head on down the road.
I've tried to tell you what the trackchasing hobby is to me. Now I will show you what trackchasing is to me in pictures and music. If you watch just one YouTube video this year, this is the one to watch.
You will see how a simple trackchasing trip takes me a long way from my environment in California and most importantly not just in miles. My hobby is about seeing and experiencing the things that most folks walk right past. Check this out. It might just make your day.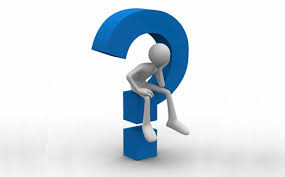 Trackchasing….this is exactly why I do it
Today's adventure was one more of the 2,000 trips that have taken me up, down and around the proverbial long and dusty trackchasing trail.  If you would like to see where I've been and experience those adventures here's the link: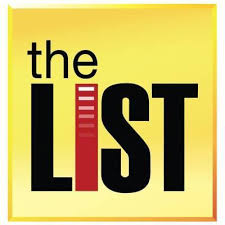 If you've got a question, comment or whatever please leave it at the bottom of this report.  It's very easy to do.  Or you can visit me on Facebook.  Thanks!
FOREWORD
Friday, November 8, 2019.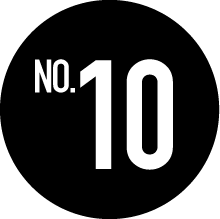 This weekend I am hoping to see racing at my 10th racetrack in the country of Mexico. If I am successful that would mean I have made 10 different trips to the country to see all of that racing. Of course, I've been to Mexico many times when I wasn't seeing any racing.
I think many Americans think that Mexico is an extremely dangerous place. I guess that thought depends upon your perspective. I suspect that most Americans who think Mexico is dangerous have either never been to Mexico or never been to Mexico in a very long time. They get all of their information from the "news". Of course, any news department is a for-profit entity. The more salacious they can make their stories the greater the viewership. The greater the viewership the greater the advertising dollars. Those media folks have a vested interest in possibly, "exaggerating" situations on the ground.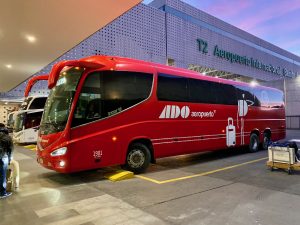 Before this weekend I have flown into Mexico City on two different occasions in 2019. Once in Mexico City, I rode a bus for a couple of hours out to a nearby Mexican city with the plan to see auto racing. Originally, I was going to try to replicate that travel strategy with this weekend's trip to Aguascalientes, Mexico.
However Aguascalientes was a 6 ½-hour bus ride from Mexico City. That made the idea of flying from Southern California to Mexico City and then taking a long bus ride in a single day a little more challenging/uncomfortable.


I am a member of a social media group in San Clemente called, "Next Door". This group shares ideas and advice about every day living in our town. Need a plumber, a babysitter or a pet sitter? Send a message to the Next Door San Clemente neighborhood.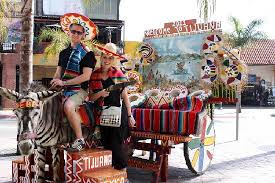 Just a few days ago someone commented on their experience with using the Tijuana International Airport in nearby Tijuana, Mexico. As you may or may not know my town of San Clemente is 74 miles north of "TJ" and the Mexico/US border.
I wasn't aware that there is something called, "CBX Express". This is a pretty neat deal. Travelers can park on the United States side of the border and then simply WALK across a bridge not only into Mexico but directly into the Tijuana airport. Brilliant!
There was something that made this piece of travel advice even more brilliant. I found out there was a nonstop flight from Tijuana to Aguascalientes, Mexico. Aguascalientes was where this weekend's NASCAR Mexico series race would take place. How cool was that!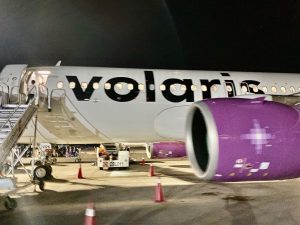 Soon I was booking myself on a Volaris Airlines round-trip itinerary from Tijuana to Aguascalientes. Volaris is a discount airline. The one-way flight time would be three hours. What would the round-trip air expense be for nearly six hours of flying? If you said about $210 U.S. you would be correct. What a value!

I did have an interesting experience when I went to pay for my airline ticket online. The Volaris system wouldn't accept any of my credit cards! I have no idea what the problem was. The only remaining option to lock in the super low fare was to use PayPal.
I don't use PayPal all that often. I might only pay for something with PP a time or two each year. I try to keep some "spare change" in the account for those rare occasions when I need to pay with PayPal.
The cost of my airline ticket was $210 U.S. When I clicked on "Pay with PayPal" I was shocked the Volaris system came back with a confirmation that my PayPal account could cover the cost of the ticket. I quickly checked my PayPal balance after I bought the airline ticket. I had 20 CENTS left in my account!! Whew. I quickly made a transfer of more money into PayPal so I would be ready the next time I needed to use it.
Volaris Airlines is similar to Sprint Airlines in the U.S. in that they charge for every little item including advanced seat selection, carry-on bags, checked bags, printing your boarding pass, getting a bottle of water on the flight and more. When I fly these discount airlines I always do my best to avoid the extras which maintain the value that attracted me in the first place.
Volaris would allow me to carry on board a maximum of two small bags that could not weigh more than 22 pounds combined. There was no charge to do this. However, without doing my, "winter jacket baggage expense avoidance strategy" it would be difficult staying within the Volaris 22-pound limit for a four-day trip.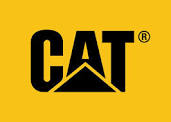 For the incredibly low price of about $10 round-trip they allowed me to increase my baggage allowance from 22 pounds to 44 pounds! I was "golden" as we used to say back in the factory where I worked at the Caterpillar Tractor Company. I had two small bags that could easily accommodate my trip with a baggage allowance of 44 pounds.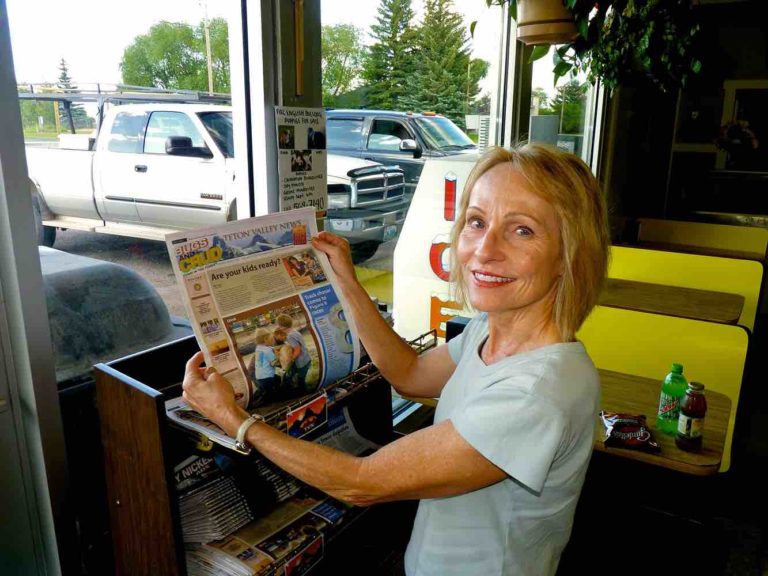 So, on Friday morning I bid the World's #3 Trackchaser also known as "Trackchasing's First Mother" also known as wife Carol a festive goodbye. Her trackchasing season for 2019 is likely completed. There is a very good chance that the race in Aguascalientes will be my last of the year as well.
It was going to be about an 85-mile drive from San Clemente down to the CBX Express parking location. CBX charges $15 a day for parking but only five dollars a day after day five.

I parked my car in an outdoor lot that was fully paved and modern. Although the parking lot was on the border with Mexico I had 100% confidence that this would be a safe place to park.
From the parking lot, I walked over to the CBX Express terminal to begin the border crossing process. I had printed out my airline boarding pass at home. I had also gone online and purchased my CBX Express, "bridge ticket". Although I was walking across the bridge I would still need to pay the $15 per person one-way charge. They have to pay for that modern bridge somehow right?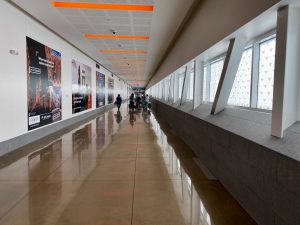 All of that went smoothly. I would use the bridge (above) next time in a heartbeat. Because I didn't know how long all of these little logistical movements would take I arrived at the Tijuana airport at about 1 p.m. for my 4 p.m. flight. What would I do with newly found three "free" hours in the airport?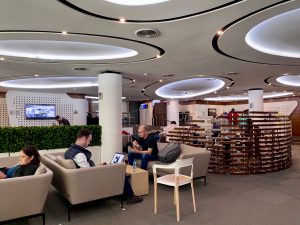 I used my Priority Pass sponsorship to enter the VIP lounge at TIJ. This was a very upscale private lounge serving drinks and hot food. The VIP Lounge provides a relaxing atmosphere for those travelers who have a little extra time to relax.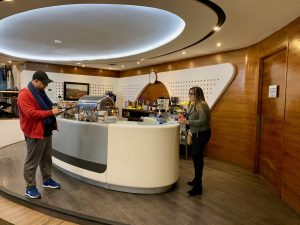 It was some time during my relaxation period that I learned that my 4 p.m. flight has been delayed until 6:30 p.m. No real problem. That meant more food and drink. I would simply spend the extra time in the VIP lounge. That would move back my arrival time into Aguascalientes until nearly midnight but again no real problem.
How was the Volaris Airlines flying experience? I had never flown Volaris before. Somehow I had been given an aisle seat even though I didn't pay for one in advance. Additionally, I was given the opportunity to board with the very first group onto the airplane. I didn't pay for that either. Boarding early gave me plenty of opportunity to store my bag in the overhead compartment.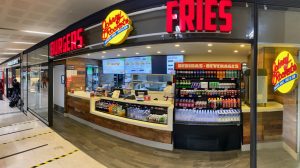 There was one significant drawback to the flying experience. I'm 6'3" tall. The legroom in Volaris is very poor. It's one of the worst I've seen on any airlines including Spirit. Nevertheless, I listened to movies on my MacBook Pro and paid three dollars for it a Tecate Light beer that went well with my Johnny Rockets double cheeseburger while onboard. Johnny Rockets was one of the many upscale shops inside the Tijuana airport.
I had cleared international customs when I entered the Tijuana airport. That meant because the flight from Tijuana to Aguascalientes was a "domestic" flight within Mexico when I landed in Aguascalientes there were no customs requirements whatsoever. The Aguascalientes airport terminal (above) was quite a bit smaller and older than the brand new shiny Tijuana airport.
Being able to communicate in a foreign country is of utmost importance. My AT&T Apple iPhone allows me to have the same kind of coverage in Mexico and Canada as I do in the U.S. at no extra charge. Essentially my phone works in Mexico just like it does in the U.S.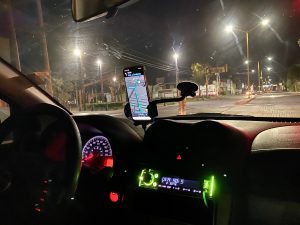 Using that benefit I ordered up an Uber ride that would take me from the airport to my hotel. The driving distance was 35 km or about 20 miles. The trip was planned to take 35-40 minutes. How much do you think a cab ride in a major U.S. city covering 20 miles would cost? A lot! However, in Mexico stuff is cheap. Tonight's Uber it would cost me about nine dollars U.S.
I have a lot of contact in my daily lifestyle with Hispanic people. We have a woman who comes to our house a few times each month to help Carol with the domestic chores around the house. Additionally, almost all of the handymen who work at our house on one thing or another are Mexican.
In general, I have discovered two things about Mexican people. First, they are very hard-working and diligent. Secondly, they are very nice. When we were building our house several years ago whenever a "white guy" showed up to do work I sort of cringed. I really wished I was having a Hispanic worker do the job. I didn't feel that way on every job but many.
It was now midnight. I was standing outside the Aguascalientes Airport waiting for my Uber driver to show up. Aguascalientes sits at an elevation of 6,300 feet. Tonight's temperature was in the low 60s. I was wearing shorts and a T-shirt as I do 99.97% of the year. Why do I dress that way? Because I feel everyone should wear casual clothing like that 99.97% of the time.
An airport security lady was roaming around outside trying to keep the traffic moving. She told me that Uber drivers were not allowed to pick up riders at the airport. That is actually a policy at some U.S. airports as well. She told me I needed to take a taxi. I ignored her advice.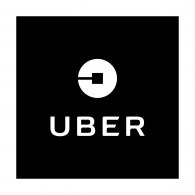 Taking a taxi rather than an Uber ride in a foreign country is generally a bad idea. If I were to take a taxi I would have to try to communicate with someone who doesn't speak my language and where I don't speak their language. I would have to negotiate the price. I would also have to deal with local currency. With Uber, there doesn't have to be any talking and there is no exchange of money. I know the price before I order an Uber ride. Everything is done with a charge to my credit card. Uber absolutely rocks.
So far on this trip, after spending five hours in the Tijuana airport, boarding a commercial airline and now flying into a foreign airport I have not seen a SINGLE American. I guess Americans are terrified of Mexico because of the news reports.
I guess at six-foot-three and being white I sort of stand out in the Mexican culture. While I waited for my driver an upscale SUV pulled up to the curb. The occupants lowered their window. I could see this was a couple, probably in their 50s, that looked to be upscale. The gentleman who was driving said, "Do you need any help"?
Some might think of this conversation as an unwanted intrusion signaling a danger of some sort. I didn't take it that way at all. I simply saw this as a Mexican family who saw what looked to be an international stranger potentially being confused and maybe needing their help and advice. I thanked them and told them that I was simply waiting for my Uber ride. The man and wife smiled and drove away.
Soon my Uber driver did show up. He was a young man probably in his late 20s. He didn't speak much English and I didn't speak much Spanish. I used the Translate option on my iPhone to ask him a couple of questions, which were designed to generate yes and no answers.
When we arrived at the Marriott Aguascalientes Hotel my driver fetched my bags from the trunk. He wished me a pleasant stay in Mexico and shook my hand with a big smile. Folks, you are unlikely to get that kind of response from an Uber driver in the United States. I never have.
The Marriott Aguascalientes Hotel was a beautiful place. If you imagine a normal fully branded Marriott hotel in the U.S. the Marriott Aguascalientes Hotel would match up with just about every one of those.
A young woman who looked to be a tad inexperienced began to check me into the hotel. When I encounter people who might be somewhat new to the job I need to "guide" them to a place that benefits me. I did just that.
Soon I was being upgraded rated to a two-room king suite. The $18 per day Wi-Fi charge was waived. I was being given access to the Executive Lounge on the 16th floor. I could go there from 6 a.m. until midnight and get food, snacks and drinks including beer and wine at no charge. My "deal" also included a hot buffet breakfast each morning. Finally, more drinks and snacks would be delivered to my room later on tonight as we "welcome" gift.
So what would a hotel suite in a very upscale Marriott hotel that included all of the above amenities cost? Let me say it this way. When I'm traveling out in the Dakotas during the summertime a Motel 6 can be priced at more than $100 a night. That's a Motel 6! Everything I was getting from the Marriott would come in at $64 U.S. per night. Yes, Mexico is a super outstanding value. Additionally, I'm a pretty good "influencer" when it comes to getting the extras.
Day one of my third Mexican trip in 2019 was in the books. Despite a minor flight delay everything was perfectly on track. This was going to be a fun trip.
Saturday, November 9, 2019
This trip is what I would call my "classic mini foreign trackchasing trip". What do I mean by that? First, I'm going to a real foreign country. Yes, I go to Canada all the time. But if you ask me Canada isn't really a foreign country. I think of Canada as Minnesota lite.
A mini foreign trackchasing trip is different than what I would call a major foreign trackchasing trip. Earlier this year I made trips to Tunisia, Montenegro and Antigua and Barbuda. If I'm going to go to those far-away places the length of the trip pretty much needs to be a week and likely more.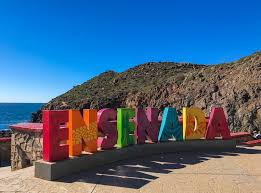 A visit to Mexico qualifies as a mini foreign trackchasing trip. It's not a "mini-mini" foreign trackchasing trip like an excursion to Tijuana or Ensenada might be. This trip requires a nearly 3-hour plane ride one-way.
All of this being the case the ideal travel itinerary would have me moving from California to Mexico on a Friday. Then I will take Saturday for all-day touring. Sunday is reserved for the race itself. Then on Monday, I would return home. That's a perfect mini foreign trackchasing trip. It doesn't require a lot of time but it gets the job done in the important areas of touring and race watching.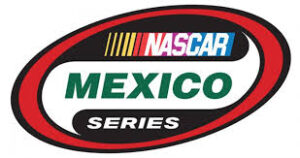 Make no mistake about it I came to Mexico to see the Mexico NASCAR racing series compete at the Ovalo Aguascalientes Mexico racing venue. However, in reality, the most important day of the trip would be Saturday. Saturday was reserved for touring. There were a number of things that needed to be done properly and organized in the right way to make for a successful touring adventure.
There were a few logistical touring challenges that needed to be considered. First, in virtually all of Mexico except maybe the border cities there is very little English spoken. That makes navigating on my own much more difficult. Secondly, I didn't have a rental car. Certainly, in most places in the United States, a rental car is a necessity for seeing the sights.
With all of this being the situation, following a lovely buffet breakfast in the Executive Lounge of the Aguascalientes Marriott hotel, I went down to the front desk. I told him that I wanted to tour Aguascalientes and asked for their recommendations of places to see.
I had done a little research on TripAdvisor for the most important things to see in town. Most of those ideas centered around churches and parks. However, getting from one church to the next park etc. would  take some local knowledge. I didn't wanna waste my time figuring all of that out.
I asked if I might be able to hire a local guide. I've done that on some of my other foreign trackchasing adventures and it is worked out very well. Today it turned out that I could get a local guide who could take me to all of the most interesting tourist spots.
Although I am not averse to taking a formal tour, I am much more likely to forgo the formal tour for the private tour. This way I simply tell my guide, after he offers me all of my touring options, which ones are of most interest to me.
That's what I did today. My tour guide would be one Juan Carlos Ramirez Saucedo. Juan Carlos would be driving a brand new 2019 Subaru SUV. He spoke enough English for us to communicate. Whenever we got stuck we simply went to our phones and used the translate option.
Juan Carlos was very amenable to going wherever I wanted to go. We spent 5 1/2 hours together. The fee for his services was only 150 pesos per hour. That's $7.50 U.S. His charge for our "day" was $37.50 U.S. in total. One day's worth of rental car would've exceeded his fee plus the tip I gave him.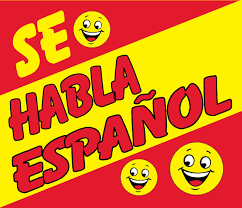 The benefits of having a guide were enormous. Probably the biggest advantage was Juan's language skills. Nobody speaks English down here. Time and again with a little linguistic nudge in Spanish the gates opened wide for us. Of course, he was doing the driving and we were in Mexico. Juan Carlos grew up in Aguascalientes so he knew every side street and more. Having his services was probably the biggest win of the trip among many.
Aguascalientes is a city of more than 1.3 million people. That makes it the 17th largest city in Mexico. In a way as we drove around the city it didn't seem that large.
Aguascalientes is located in North-Central Mexico. It is bordered by the states of Zacatecas to the north and Jalisco to the south. Its name means "hot waters" in Spanish and originated from the abundance of hot springs in the area.
First, we stopped off and the Old Train Station and Railway Museum. The station is part of the La Estacion Theme Park. It was fun getting to go inside the old train station itself and being able to walk inside the antique train cars. I met some nice senoritas as well.
It was fun walking all over the Plaza de Armas or Plaza de la Patria (think main square) in Aguascalientes. What a laid back place. The weather was perfect and having Juan Carlos by my side meant I wasn't going to miss anything.
There are several old churches in the downtown area. One of those churches was hosting a wedding. We were able to get just inside the church to watch the bride and groom exchange their vows for a few minutes.
Later, Juan Carlos recommended a local restaurant and we shared lunch together. A statue called, Exedra (above), marks the center somewhat of all of Mexico. Juan Carlos told me that if I took a paper map of the country of Mexico and folded it in quarters the Exedra statue would be right in the middle.
From there we did a walking tour of some more of the lush and green city parks. We ended up in a small neighborhood that was hosting their annual festival. The highlight of this festival was their version of the "running of the bulls". We just missed the main action by about 10 minutes. We did get to see one young bull gallop down the main street. That would have been a true experience to see that. Next time!
I always ask my guides to show me the local sports stadiums. Aguascalientes has a professional baseball team, the Rieleros. Baseball season has ended for the year in Mexico. However, Juan Carlos was able to get us inside the stadium and soon I was standing by myself out in center field. The man in charge of the stadium could not have been nicer. Then we walked across the street to the soccer stadium. It was close and even though Juan Carlos asked we couldn't get in. We settle for a cerveza (beer) in the sports bar attached to the stadium.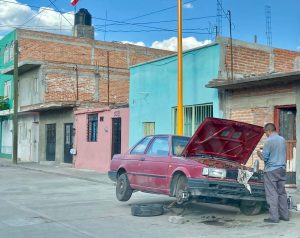 I have had many personal guides during my international travels. I always ask my guides to show me the very worst slums the city has to offer. I can tell from their reactions they don't get this request very often! Juan Carlos was more than willing to oblige. In point of fact, the slums weren't all that bad in Aguascalientes. We did see our share of "cholos" (gang members) but overall the place was clean but according to JC, not a place to visit after dark.
We had a very full day of touring. I saw everything I wanted to see. When Juan Carlos dropped me back at the Marriott I headed up to the Executive Lounge. I relaxed there for an hour or so with ample food and drink.
My hotel was located adjacent to a huge modern shopping mall. If you imagine one of the best malls you've ever visited in the U.S. you have it. I love seeing movies. I really like to see movies in foreign countries. I've been to movie theatres in about fifteen countries including India. Tonight my ticket was about $3.75 U.S. I saw the movie, Doctor Sueno.
Today truly had been a spectacular day of seeing the sights in Mexico. The key to my touring success was having a great guide in Juan Carlos. My day was finished but the racing highlight of my visit was coming up tomorrow!
Sunday, November 10, 2019.
THE RACING
Ovalo Aguascalientes Mexico – Aguascalientes, Mexico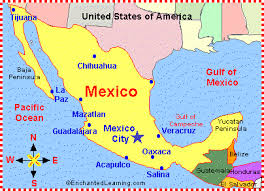 It's always a big day to go trackchasing in a non-English-speaking foreign country. When today's racing was finished I could proudly say that I've made ten separate trackchasing trips to the country of Mexico. I've now seen racing at ten tracks in six Mexican states.
My driver, Juan Carlos would pick me up at the Marriott hotel this morning and drop me off at the race track. His services are a tremendous value at a very low cost.
Juan Carlos has a working relationship with the Marriott hotel. That's how I found him in the first place. Today as we were leaving the hotel the head bellman came up and gave me three complimentary tickets to today's race at the Ovalo Aguascalientes Mexico racetrack.
I had not purchased a ticket in advance for today's racing. I didn't figure it would be too difficult to find a ticket. However, in Mexico the ticket buying and selling process for one of these races is much different than just about any place I've ever been. It's nothing like buying a ticket at a U.S. track.
I've now seen NASCAR Mexico series races at a handful of tracks in Mexico. I don't think I can recall ever seeing a traditional ticket booth at any of these locations. They do have people, I don't know if they are scalpers or not, walking around with a fist full of tickets. They will sell you one of those tickets for about 200 pesos or $10 U.S.
I guess it is custom that everyone just buys their tickets in advance before coming to the races. The Marriott bellman made it a lot easier on the ticket front for today's race.
Since there was such a significant language barrier and nobody seems to come to the races without a ticket having the extra two tickets I had from the hotel was essentially useless. I simply put them in my man-purse. I will keep them as souvenirs.
Again, I never saw or heard any native English speakers at the racetrack today. I find that to be somewhat of a significant statement considering first of all this is NASCAR. This is big-time racing in Mexico and I would think that at least some English speaking people show up.
Juan Carlos was excellent at using his local language and people skills, of course in Spanish, to get us through all kinds of roadblocks. When everyone else was being turned away the authorities simply moved the barriers for us and we motored on through. He's done that five or six times on this trip so far. He did it again today about three times to get me very close to the track's entrance.
In the United States, most big-time auto racing facilities have metal detectors. There were no metal detectors today. Some big husky security guys simply gave me a very thorough pat-down. They asked me to take off my hat for a moment and then I was allowed to pass. They didn't discover the diet Pepsi cans that I had smuggled inside my man purse!
I had seen from a previous race poster that a NASCAR Mexico Series truck race was to begin at 10:30 a.m. The big NASCAR stock car race would start at 1 p.m. Today I arrived at 11:30 a.m. This gave me a chance to catch the last part of the truck race which made today's Ovalo Aguascalientes Mexico racetrack countable earlier than I expected.
The weather was warm with temperatures at about 80° with blue skies. There was a nice breeze. Any shade that could be found was welcomed.
They had a lot of grandstand seating at the track. On the lower level, they had poured concrete steps. The fans seemed to like that seating area, which was closer to the track. I enjoyed sitting up in the highest row of the grandstand to watch the races.
I have traveled in foreign countries for 80 nights already in 2019. I very much enjoy noticing the differences between the foreign cultures I am visiting and the culture I left behind at home.
The Mexican fans are a huge users of sun umbrellas. There are lots of stadiums in America where umbrellas are not even allowed to be brought in no matter what the weather conditions. Some people had umbrellas today that were 8-10 feet wide. I found that amazing.
I can't exactly enjoy auto racing at a Mexican NASCAR event like I would back home. I have yet to see a NASCAR track down here have a scoreboard. That means I have no idea what the lap count is. Once they get racing I sometimes lose track of who the leaders are.
Yes, 100% of the announcing is done in Spanish. That added together with no scoreboard or any other notification as to what's happening really turns the whole shebang into just a series of 40 brightly colored stock cars going around in a circle.
The cars racing in the NASCAR Mexico series have a large number of worldwide brands supporting them. Today I saw brands like FED EX, Coca-Cola, Haviland, and many more on the sides of the race cars.
The NASCAR Mexico series, as you might expect, is a lower dollar series than their NASCAR Cup older brothers in America. They don't change many tires. When they do change tires they have only one person manning the air guns. A pitstop can take 45 seconds or even longer.
Today they had quite a few yellow flags. I saw a poster that said the race was to begin at 1 p.m. From the looks of the poster (it was in Spanish) the race was scheduled to end at 2:45 p.m. I didn't know if that was a nod to the television coverage and their requirements or not.
They did have one red flag toward the end of the race. There weren't any serious accidents just a few wall bangers and broken radiators and such. Today's race, of an unknown distance, ended at 3:15 p.m. I think it might have finished at the 2:45 p.m. poster advertised time except for the red flag period. The time of the race finish was perfect for me. I had asked Juan Carlos to come back to the track and pick me up at 3:30 p.m.
Today I was amazed at the industrious of the vendors. They walked through the grandstand selling beer, what looked like sherbet ice cream cones, fruit and chips and snacks. I find the Mexican people in general to be extremely hard workers. These vendors were no exception.
I had my lunch at the local taco stand at the track. This was about as close to eating Mexican food on the street as you're going to get. I even poured the, "green sauce" on my chorizo and carne asada tacos. I'm used to some pretty hot sauce back home. The hotter the better for me. I didn't find anything down in Mexico that was any hotter. Hopefully, I don't get hit with any digestive bugs! I never have.
The crowd was very well behaved. There were quite a few children in the stands. You just don't see very many people under 15 years of age at NASCAR Cup races on Sunday. Frankly, you don't see that many kids at short tracks compared to the long-gone by days.
Today's track was 1.4 km in length or about 0.0875 miles. It had a concrete surface.  The track's configuration was nearly a circle. I got a great view of the track from the air on our climb out of Aguascalientes heading back to Tijuana.
When I was in Pueblo, Mexico last month for the NASCAR Mexico series race I told you it was just about the worst viewing track I had ever seen for an oval configuration. Today oval might've been the best ever viewing track that I've seen out of the nearly 2,000 oval tracks I have visited. It was easy to see the racing from all over the track especially when I was seated high up in the grandstands. I find it kind of amazing that on one trip to Mexico I would see the worst ever oval and on the next trip to Mexico I might have seen the best oval that I've ever experienced!
I was more than pleased to record my 2,598th-lifetime track today. As I mentioned, ten of those tracks have come from Mexico. There's a reasonable chance that this will be my last track visit of the year. It's only November 10. I'm scheduled for some minor foot surgery on November 15. The doctor says the recuperation time will be about four weeks or so. We'll see if I have any more tracks up my sleeve but I think there's a good chance that today was the last race of 2019 for me.
AFTER THE RACES
At the race's end, I gave a quick phone call to Juan Carlos. Yes, my phone works in Mexico just like it does back in the U.S. That's handy. I wanted to tell him that I was finished with the race about 15 minutes sooner than we had planned. Just five minutes later he showed up and off we went for a late afternoon of touring.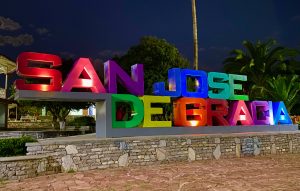 This morning at breakfast one of the Marriott employees took me aside. He recommended that I visit a small town about a half-hour outside of Aguascalientes. This town's name was San Jose de Gracia. My server recommended I take the boat ride and see the Spanish version of Jesus Christ. That sounded like a tall order after I had been out in the warm sun at the racetrack today for five hours. Then I asked myself, when will I get back here? I told Juan Carlos about my idea. He told me it could be done.
In the past when I've had a driver like I did for this trip, I have tended to bond with that person the more time we spent in the car. That was also the case with Juan Carlos.
It's pretty nice to be able to have someone else doing the driving although I could easily drive in Mexico. It's not that big of a deal. The real advantage that Juan Carlos brings to the table is his linguistic skills. He's a very outgoing person and can quickly ingratiate himself with local people. They then give him and me the favors we need for a successful adventure.
The Marriott person who recommended San Jose de Gracia told me about a one-hour boat tour. I wasn't sure which tour we were getting today but it turned out to be a very short boat ride with a visit to the Cristo Roto Sanctuary and a short ride back. After having a full day of racing I probably didn't need a one-hour boat trip.
Next up Juan Carlos and I selected a waterfront restaurant. I will tell you that the food I've had down in Mexico on this particular trip has not been all that great. That is partially because I'm eating a low-carb diet and all of the really tasty stuff is generally high in carbs. I'll put that on me this time and not Mexico.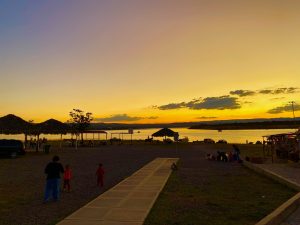 By the time Juan Carlos and I wrapped up dinner it was nearly dark. We had the better part of an hour to drive back to my hotel. At one point in the conversation he asked me what I thought about President Trump. That moved us into a discussion on immigration.
I asked Juan Carlos to think about the last time his family had a birthday party for his daughter. I asked him if outsiders were allowed to attend the party or only folks that he and his daughter had approved. We talked about this for a good amount of time. I think Juan Carlos understood my analogy between the need to control the people who come to your family's parties and the need for a country to control who comes in and at what rate.
When I scheduled this trip there were only two nonstop flights on the way home from Aguascalientes to Tijuana, Mexico where I had departed originally on this trip. Those departure times were about as far apart as you can get.
The early morning flight left Aguascalientes at 6:30 a.m. The later flight left Aguascalientes at 9:30 p.m. If I took a later flight I wouldn't get back home until after midnight in all likelihood. However, that strategy would allow more time for local touring. On the other hand, taking a flight that left at 6:30 a.m., when my hotel was 40 minutes from the airport, didn't sound very attractive either. 
I ended up choosing the earlier flight. When we got back to the hotel tonight Juan Carlos agreed to pick me up at 4 a.m. local time in Mexico tomorrow morning. That would be 2 a.m. California time. That meant that I would be getting up at about 1:15 a.m. California time in order to land at 7:30 a.m. back in Tijuana. I would probably be home by 10 a.m. or so but I would be beat before the day even started!
Monday, November 11, 2019
Juan Carlos was waiting for me when I came down to the hotel lobby at 4 a.m. It was still dark out. There was no traffic to the airport at this time of day.
When we pulled up to the curb Juan Carlos grabbed my luggage. Then he gave me a big hug. Yes, we of different cultures had bonded.
I was now early for my 6:30 p.m. flight. However, my thinking is that's it's better to be early than late. I spent a few minutes at the VIP Lounge Aguascalientes, which is part of my Priority Pass sponsorship program.
I was flying back to Tijuana on Volaris Airlines. I had flown Volaris on the first leg of the trip. They are a discount airline. Their base fare is cheap but they charge for everything else. My flying experience was just fine except for the extremely poor amount of legroom. I'm 6'3" tall. I was uncomfortable for most of the flight in my window seat. However, I made it through Marine Corps boot camp. If I could do that I could fly three hours on Volaris Airlines.
When I landed at the TJ airport I immediately went to the VIP Lounge to relax and see what they had for breakfast. It was 7:30 p.m.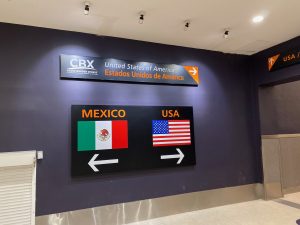 When I had finished relaxing and having a bite to eat I WALKED back into the U.S. from Mexico. Yep. I used the new CBX tourist bridge. It's all indoors. The walk is less than ten minutes. I wouldn't have even known I was walking over a bridge if I hadn't done my homework earlier on the trip.
This had been an excellent trip. Flying out of Tijuana was a great idea. I'll do it again. Maybe I'll do it next year.
Good afternoon from the Ovalo Aguascalientes Mexico racetrack in Aguascalientes, Mexico.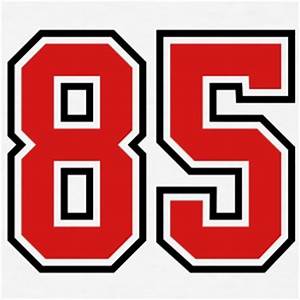 Randy Lewis – 85 countries – 2,598 tracks.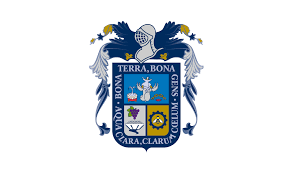 Aguascalientes
The Aguascalientes state
This afternoon I saw racing at my first-lifetime track in the Aguascalientes Mexican state. As you might expect no other trackchaser has ever pursued the hobby in this part of Mexico. Heck, less than five trackchasers have ever come to Mexico to trackchase even once! 
Thanks for reading about my trackchasing,
Randy Lewis
World's #1 Trackchaser
Peoria Old Timers Racing Club (P.O.R.C.) Hall of Fame Member
Aguascalientes sayings:  Make America Mexico again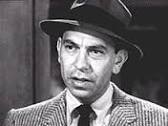 JUST THE FACTS
LIFETIME TRACKCHASER COMPARISONS 
The three most important trackchasing comparisons to me are:
Total lifetime tracks seen
Total "trackchasing countries" seen
Lifetime National Geographic Diversity results
Total Lifetime Tracks
There are no trackchasers currently within 725 tracks of my lifetime total.  Don't blame me.
Randy Lewis, San Clemente, California – 2,598

Total Trackchasing Countries
The nearest trackchasing competitor has seen racing in 30 fewer countries compared to my lifetime total. 
Randy Lewis, San Clemente, California – 85
Current lifetime National Geographic Diversity results
Randy Lewis, San Clemente, California – 4.14
That's all folks!  Official end of the RLR – Randy Lewis Racing Trackchaser Report
Click on the link below to see the video production from the racing action today.
Click on the link below for a photo album from today's trackchasing day.  You can view the album slide by slide or click on the "slide show" icon for a self-guided tour of today's trackchasing adventure.
A quick trip down to Aguascalientes, Mexico. You'll see everything from A-Z