Greetings from Portland, Oregon
From the travels and adventures of the 
"World's #1 Trackchaser"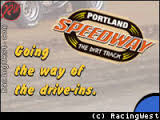 Portland Speedway – asphalt oval
Lifetime Track #209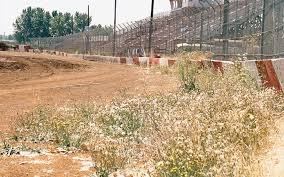 Portland Speedway – dirt oval
Lifetime Track #514
Asphalt - 1992Dirt - 2001
Portland Speedway – asphalt oval
My visit to the Portland Speedway back on July 17, 1992 made the Portland Speedway – asphalt oval my 209th lifetime track. I didn't begin writing my famous Trackchaser Reports until about track #435. Therefore I have some very scant notes and memories from this track visit of more than 20 years ago.
Gary Morris is car #79 won the feature event. I noted the program was well-run. "Jalopies" were on the racing card as well as the popular "Bump to Pass" racers.
According to Wikipedia the "The track began as a five-eighths-mile (one km) clay oval in 1924 on the site of a field in north Portland. The track hosted big cars, midget cars, and stock cars before the suspension of racing during World War II.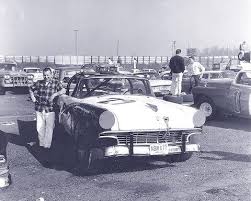 The track was paved in 1946 as a half-mile oval. NASCAR sanctioning came to Portland after Western Speedways, Inc. leased the track in 1984. Four NASCAR Craftsman Truck Series (were held) races from 1995 to 1998. Mike Skinner and Ron Hornaday Jr won at Portland during their championship seasons, 1995 and 1996 respectively. Rich Bickle and Stacy Compton won the final two events there.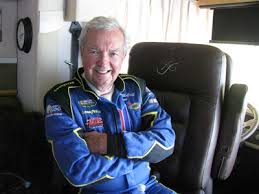 The NASCAR Winston West Series ran 36 Portland races between 1971 and 2000 with Hershel McGriff (pictured) winning a series high five times. Other notable winners included future NASCAR Winston Cup champion Bobby Allison, 1990 Daytona 500 winner Derrike Cope, and NASCAR drivers Chad Little and Ken Schrader.  In 1994 Portland winner Rick Carelli competed in all four Portland Craftsman Truck Series races, with three top tens and a best finish of third in 1998.
The last race on the pavement surface was on July 30, 2000. The track was converted to a clay surface and hosted the World of Outlaws Sprint Cars in 2000 and 2001."
According to the History of American Speedways written by Allan Brown famous driver Hershel McGriff started his racing career at the Portland Speedway on September 16, 1945.  Hershel was always one of my favorite drivers on the NASCAR Winston West tour.  Interestingly, the track infield was the parking area for a drive-i theatre that opened in 1946.  The movie screen was located behind the backstretch!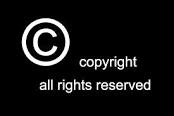 Reprinted with permission from my August 24, 2001 Trackchaser Report 
Portland Speedway – dirt oval 
TRAVEL/PEOPLE NEWS
I decided to use the I-5 exit recommendation to Portland Speedway rather than Allan Brown's National Speedway Directory info. This proved unproductive, as I got lost. Seems like after a while the state got tired of putting up Portland Speedway signs. The NSD would have been a much better directions choice.
When you drive by the speedway on the approach you parallel the backstretch. I could see the huge grandstand was only about 60% full. That seemed good since it might afford the opportunity to stretch out. THAT WOULD NOT BE THE CASE. When I tried to enter the main parking area I was directed to the "overflow" parking lot. This lot was more than a mile from the track at the Portland Meadows horse racing facility. They were using school buses as shuttles from the parking lot to the racetrack. The parking charge was $5. They had five buses that sat about 50 people each in operation. There were about 500+ cars in the overflow lot. When the race was over getting back to the lot could be a problem.
Speaking of Allan Brown earlier, I ran into him and Nancy at the track. I only had a small amount of time to spend with them as seating was tight and my reserved seat was in another direction. I thought I heard him say, "I'm planning to beat up Guy Smith the next time I see him". Maybe I didn't hear that, as it was loud. This just shows how violent our sport can be at times.
Uniquely, they did have a "no smoking" policy in the entire grandstand. Even though Oregonians don't think much of California they do emulate the golden state in many ways. Also, don't be fooled by the strength of the Oregon and Oregon State football teams this year. Most of their players are from California.   Portland is called the "Rose City". Uniquely, I've never seen this at a racetrack; they had an attractive young woman selling long stem roses. If Carol (on a road trip to take our daughter back to law school at the University of Michigan) had been with me I would have bought her one.
RACING NEWS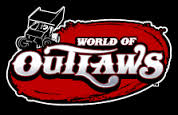 I continue to believe the World of Outlaws is the most overrated show going. Nevertheless, this was an opportunity to see the Portland Speedway ½ mile dirt track for the first time. I had seen the ½ mile track's asphalt version back in 1992. I must be one of the few race fans who believes the WOO show isn't a good one as the place was packed.
Portland Speedway has the feel about it of a "major" short track facility such as Knoxville or Eldora. I paid $32 for a top row reserved seat. General admission was $25 (first three rows only) and other reserved seats were $28. This was way overpriced for a 25 -car one division show. They ran three 8 or 9 car heats, a 10-car dash, a 7 car B main and a 24-car, 25-lap A feature. There was very little passing and virtually none in the heat races. There was some action in the last couple of laps of the feature but WOO supporting players, Shepard, Hillenburg, Schaeffer, etc were the ones involved. The Kinsers, Lasoski and Swindell (crashed in his heat and out for the night) raced back in the back.
They drug this show out. They started about 20 minutes late and took a 20-minute intermission after the three heat races. Those heat races took about 15 minutes to run. During intermission they did feature a monster truck running over three junk cars. It wasn't much.
During the last couple of laps for the feature I hastily made my way down to the school bus shuttle area and caught the first one out. I'll be back someday to catch the ¼ mile dirt track and maybe another version of the figure 8 track.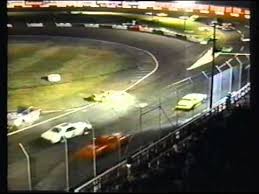 Trackchaser Question of the day: Prior to last season the Portland Speedway was an asphalt-racing track with a traditional figure 8. The oval track is now dirt. The figure 8 "X" remains asphalt and the cars race on the dirt turns. Is this a new track opportunity? The first figure 8 was all asphalt. The current track is dirt and asphalt. If they someday tear up the asphalt "X" and make the entire figure 8 dirt will this be a third figure 8 countable track at Portland Speedway??
Food of the day: There was a large selection of food at the track. I settled for a macho burrito ($6), large lemonade ($3) and peanuts ($2). These were all overpriced.
Rental Car mileage: A scant 24 miles have been recorded on the National Rental Car racing Pontiac Grand-Am before it returned to the valet parking area of the Portland Marriott.
Editor's note: The web site URLs listed below were recorded in 2001. I suspect many may no longer be active but you can always give them a try.
New racetracks visited in 2001
Laughlin Event Center, Laughlin, NV (no web site)
Loc Moran, Mont Carmel, Quebec (http://www.grabnetworks.net/delta/)
Circuit Jacques Rainville, Vanier, Quebec (no web site)
Pauline Davis Pavilion, Red Bluff, CA (http://www.rboutlaws.com/)
The Pavilion at the Fairgrounds, Chico, CA (no web site)
Baton Rouge Raceway, Baker, LA (http://www.batonrougeraceway.com)
Mississippi Motorsports Park, Long Beach, MS (http://www.msmotorsportspark.com)
South Alabama Motor Speedway, Opp, AL (http://www.southalabamaspeedway.com)
Nashville Super Speedway, Smyrna, TN (http://www.nashvillesuperspeedway.com)
Beech Bend Raceway (oval track), Bowling Green, KY (http://www.beechbend.com)
Beech Bend Raceway (figure 8 track), Bowling Green, KY (http://www.beechbend.com)
Soggy Bottom Speedway, Morgantown, KY (http://www.soggybottomspeedway.com)
Buttonwillow Raceway Park, Buttonwillow, CA (http://www.buttonwillowraceway.com)
Speedway 90, Beaumont, TX (http://www.Speedway90Bmt.com)
105 Speedway, Cleveland, TX (http://www.105speedway.com/)
482   Savannah Speedway, Savannah, MO (no web site)
Winston Speedway, Winston, MO (no web site)
Stuart Speedway, Stuart, IA (http://www.midiowa.com/showtime/stuart.html)
Barberton Speedway, Barberton, OH (http://www.barbertonspeedway.com/)
Eriez Speedway, Erie, PA (http://www.statelineeriezspeedway.com/)
Anderson Dry Lake, Lucerne Valley, CA (http://hometown.aol.com/mdrracing/index.html)
Perris Auto Speedway-(figure 8 track), Perris, CA(http://www.perrisautospeedway.com/)
Dixie Motor Speedway – (figure 8 track), Birch Run, MI (http://www.dixiemotorspeedway.com)
Dixie Motor Speedway – (oval track), Birch Run, MI (http://www.dixiemotorspeedway.com)
Grand Prix of Cleveland, Cleveland, OH (http://www.imgmotorsports.com/)
492   Painesville Speedway – (oval track), Painesville, OH (http://members.tripod.com/pspeedway/)
493   Painesville Speedway – (figure 8 track), Painesville, OH (http://members.tripod.com/pspeedway/)
Angola Motor Speedway, Angola, IN (http://www.angolamotorspeedway.com/index.shtml)
Atlanta Motor Speedway, Hampton, GA (http://www.atlantamotorspeedway.com/)
Dixie Speedway, Woodstock, GA (http://www.dixiespeedway.com/)
Rome Speedway, Rome, GA (http://www.dixiespeedway.com/) Rome uses the same web site as Dixie Speedway.
Holland Speedway (oval), Holland, NY (http://www.hollandspeedway.com/)
Holland Speedway (figure 8 track), Holland, NY (http://www.hollandspeedway.com/)
Freedom Raceway, Delevan, NY (http://www.freedomraceway.com/)
Allegheny Mountain Raceway, La Mont, PA (http://www.amraceway.com/)
McKean County Raceway, East Smethport, PA (http://www.mckeancountyraceway.com/)
Bradford Speedway, Bradford, PA (http://www.bradfordspeedway.com/)
Ventura Raceway, Ventura, CA (http://www.venturaraceway.com/)
Winnebago County Speedway, Pecatonica, IL (no web site)
Boone County Fairgrounds, Belvidere, IL (http://www.boonecountyfair.com/index2.htm)
Slinger Super Speedway, Slinger, WI (http://www.slingersuperspeedway.com/)
Steele County Fairgrounds, Owatonna, MN (no web site)
Viking Speedway, Alexandria, MN (http://www.vikingspeeday.com/)
Princeton Speedway, Princeton, MN (http://www.princetonspeedway.com/)
North Center Motor Speedway, Brainerd, MN (http://www.borderlineracing.com/)
Golden Spike Speedway, Sauk Rapids, MN (oval) (no web site)
Golden Spike Speedway, Sauk Rapids, MN (figure 8) (no web site)
Portland Speedway (1/2 mile dirt oval), Portland, OR (http://www.portlandspeedway.com/)
Thanks for reading about my trackchasing,
Randy Lewis
World's #1 Trackchaser
Peoria Old Timers Racing Club (P.O.R.C.) Hall of Fame Member
Oregon sayings: Spotted owl; It's what's for dinner.