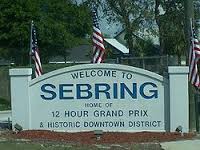 Greetings from Sebring, Florida
.
.
From the travels and adventures of the 
"World's #1 Trackchaser"
.
.
Sebring Raceway
Long course – asphalt road course
Lifetime Track #798
.
.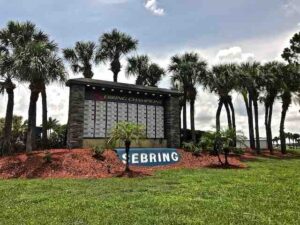 Sebring Raceway
Short course – asphalt road course
Lifetime Track #2,333
The EventLong course - 2004Short course - 2017Video PlusPhotos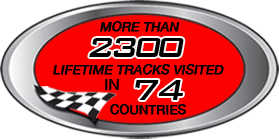 THE EVENT
I have had the opportunity to follow my trackchasing hobby all over the world. As this is written I have seen racing in 74 countries. My lifetime track total exceeds 2,300. Each and every year I will trackchase in 25-30 states. At track #1,040 I moved into the "World's #1 Trackchasing" spot.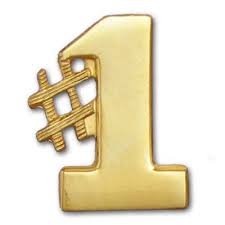 Trackchasing in Florida helps me solidify my spot as the #1 trackchaser in the Sunshine state. I now hold that #1 spot in 24 of our nation's fifty states.
My hobby is not only about racing. Trackchasing for me centers around three things. The racing part is pretty obvious. However of equal importance is the logistics of trackchasing and the opportunity to see the world.
I live in Southern California. The vast majority of tracks are located in the Midwest and East. It takes a good deal of logistical planning to get from where I live to where the tracks are. For the past 15 years I have traveled about 175 nights each and every year. Surprisingly to some, more than half of those overnights were not part of trackchasing.
Then there's the travel just for the fun of seeing new things. You won't want to miss my "Trackchasing Tourist Attractions" page or my "Sports Spectating Resume" page on my website at www.randylewis.org. That will give you some understanding on how important seeing the world is with my hobby.
Today's adventure was one more of the 2,000 trips that have taken me up, down and around the long and dusty trackchasing trail. If you would like to see where I've been and experience those adventures here's the link: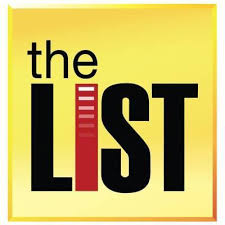 If you've got a question, comment or whatever please leave it at the bottom of this report.  It's very easy to do.  Or you can visit me on Facebook.  Thanks!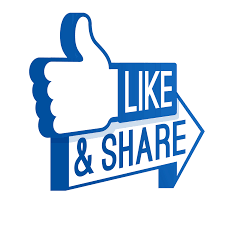 Reprinted with permission from my November 27, 2004 Trackchaser Report
Greetings from Sebring, Florida,
Editor's note: 
From time to time, I try to share different travel and money-saving ideas with my readers. I love to share a good idea, because in all likelihood someone shared the idea with me first. If you are looking to save money on the purchase of a new car, look at the special section in this report on that topic.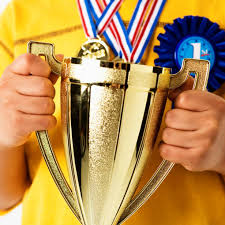 THE CHASE FOR THE 2004 CHAMPIONSHIP
Here are the 2004 leading trackchasers and number of tracks seen
RANDY LEWIS, San Clemente, California – 116
ED ESSER, Madison, Wisconsin – 99
ROLAND VANDEN EYNDE, Vilvoorde, Belgium – 83
ANDY SIVI, Clairton, Pennsylvania – 66
ROGER FERRELL, Majentica, Indiana – 64
WILL WHITE, Quakertown, Pennsylvania – 61
PEOPLE/TRAVEL NEWS
I would like to thank all the readers who took the time to offer congratulations to me for breaking the worldwide trackchaser season record for new tracks. Thank you very much.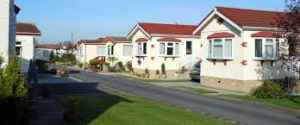 I hope that everyone had a wonderful Thanksgiving. My family had the great pleasure of hosting Bruce and Pat Eckel for Thanksgiving dinner. The Pennsylvania trackchasers were visiting the west for a racing trip. We were able to take a brief tour around San Clemente before eating turkey. I think the Eckels might have been a bit astounded by the real estate prices in our area. The topper was a two-bedroom mobile home located about a mile from the ocean.   There was nothing special about this mobile home, it was probably 20 years old or more. It was located in a well kept, over 55 ages for all residents, park. The new owner would actually own the land the mobile home sat on which is a bit unusual, but would have to live with just a carport and no garage. The asking price? $429,000! Bruce and Pat decided to pass.
Since Bruce was my guest and is a high school basketball referee, I couldn't show him my "A" game in the RANLAY Events Center. Maybe I don't have an "A" game anymore! Bruce was quite complimentary of Carol's homemade pumpkin pie, which was excellent. The rest of the family very much enjoyed meeting the Eckels. Of course, San Clemente welcomes all of my trackchasing friends when they are out this way.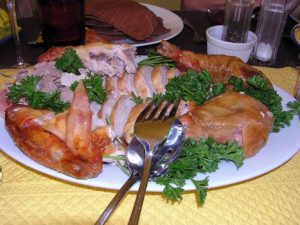 If I was made to travel the countryside and enjoy the life of a trackchaser, then Carol was made to prepare a beautiful Thanksgiving dinner and make sure our house looks perfect at all times. In the corporate world, that statement might sound like a slam of Carol. I assure you it is not. Everyone has his or her own interests and things they like to do. Fortunately, we have enough crossover in our interests to fully enjoy our 32 years of married life. So once again, thank you Carol for preparing a sumptuous Thanksgiving feast and being a great host to our guests.
Friday morning after Turkey day, I was once again on the road for a racing and family visit. I would be visiting my stepfather and his wife Betty in Auburndale, Florida for a few days. To begin the trip, I came across something at LAX I had never seen before. Virtually every off-site parking lot was full. Even the large, Lot C, parking area, which has about 2,000 spaces, was full. Finally, I found a lot to park at but it was touch and go with the time clock for a while. They say that travel at Thanksgiving is the heaviest of the year.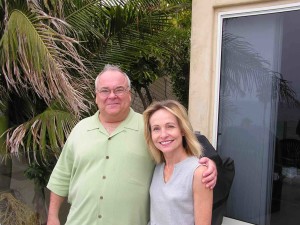 When I am on a racing trip, I try to meet up with friends if at all possible. When I landed in Tampa, I met Kindred P., now of Clearwater, Florida, for dinner. Kin is a true southerner and can be counted on to give me the southern point of view whenever it is requested. I first met Kin in Athens, Greece just before we were to board a Greek Isles cruise. Carol and I have vacationed with Kin and his wife in Bermuda and New Orleans and several other places. It was great seeing him.
RACE TRACK NEWS:
Operation "Trackchase Shock and Awe" continues……….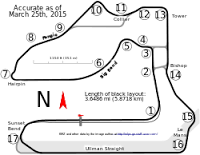 The Sebring Raceway is my 798th track to meet or exceed all current trackchaser rules. This is my 116th track of the season. This track is my 32nd countable track in Florida and my fifth separate visit to the state this year.
Sebring is my 19th road course for the year. That might be a record. Sebring is also the planned first half of a day/night double. Road courses make for great day/night doubles. This was meant to be my 19th day/night double of the season. Unfortunately, the Desoto Speedway school bus figure 8 race on Saturday night was rained out. This was quite surprising since the rain probability was only 20%. I guess that is only fair since I have gotten in a few shows when the rain probability was 80%. We did get to see the Desoto oval run the "cowboy" Cadillacs (trucks) before the rains came. The announcer said, "We're looking at our radar and we see about 15 minutes of rain and we expect it to blow through very quickly and after that we are in the clear". The track announcer should not give up his speaking job for a career in meteorology. It rained lightly for more than an hour and then started to pour. It rained on us for the entire two-hour drive back to Auburndale.
Our experience at Sebring was very pleasant. My stepfather, Bill (above right) and I, have seen 121 tracks together. The weather was about 75 degrees under a partly cloudy sky. I have never seen more racecars at a road course in my life.
We were not charged an admission and we were not required to sign any liability releases. We simple drove in and parked. The entire scene was like a big campground. I am sure people have fun in the infield on Saturday night when there are more than 200 campers present.
The Sebring course is long. You really can't see much. The very first race had approximately 90 cars in it. That race featured a dual green flag start. There were about 40-50 spec Miatas in the first group to take the green flag. They were followed by what looked like a VW Rabbit group of a like number of cars. The cars all sported colorful paint jobs. Even though a complete lap for each car took about three minutes, there were so many cars there was always action coming past our vantage points.
We walked the entire infield, which is huge. We ended up seeing three of the six races on tap for today. After about three hours at the track, we were tired of walking. Going to road races like this is a lot like having a Sunday picnic. It reminded me of my fraternity days where we went as a group to Road America in Wisconsin each summer.
RACE TRACK FOOD:
Bill went with the chicken sandwich. I saved myself for the Chinese buffet on the way to Desoto.
RENTAL CAR UPDATE: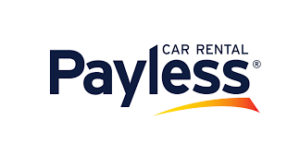 This weekend I'll be driving a rental car from the Payless Rental Car Company. I can't recall ever renting from Payless before. Rental car prices were very high for cars in Tampa over Thanksgiving weekend. Hotwire quoted a $66.99 per day rate. Sidestep came through with a more reasonable rate of $30.95.   I ended up with a Dodge minivan. With apologies to all minivan devotees, I do not like this car at all. It's very uncomfortable to sit in; and I would have to say it's the worst rental car I've had all season.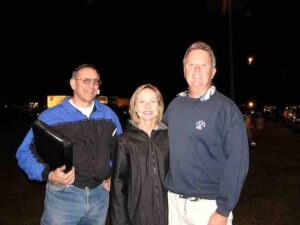 ED ESSER & P.J. HOLLEBRAND UPDATE:
The battle for positions 7-10 in the worldwide trackchaser standings is as follows:
Randy Lewis – 798
J. Hollebrand – 788
John Moore – 787
Ed Esser – 727
P.J. is heavily involved in his racecar collectibles business. The Christmas season
Is heavy volume for him. I wish P.J. the best of luck for a great Christmas selling season.
CUMULATIVE DRIVING DISTANCES:
Tampa, Florida Airport – trip begins
Sebring, Florida – 187 miles
Cumulative miles driven in rental cars for 2004 trackchasing trips – 24,504
Cumulative miles driven in friend's car for 2004 trackchasing trips – 907
Cumulative miles driven in our personal cars for 2004 trackchasing trips – 3,729
Cumulative miles driven for all trackchasing trips – 29,140
Cumulative air miles flown for all trackchasing trips – 80,508
Cumulative cruise ship miles for all trackchasing trips – 6,431 (estimated)
Cumulative miles traveled (car, air and ship) for all trackchasing trips – 116,079
Total miles driven in my personal car for all activities in 2004 – 9,450
TRACK ADMSSION PRICES (U.S. DOLLARS):
Sebring Raceway – Free!
Thanks for reading about my trackchasing,
Randy Lewis
The California Outlaw
That's all the news that's fit to print from San Clemente where the women are strong, the men are good-looking, all of the children are above average and the real estate prices are way above average.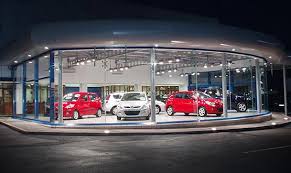 SPECIAL SECTION FOR THOSE INTERESTED IN SAVING MONEY WHEN PURCHASING A NEW CAR
Just about everyone owns an automobile. Some people prefer to purchase used cars and other like the idea of buying a new car. For the past 10 years or so, I'm been using a simple 5-step technique when it's time to buy a new car. The method has several advantages. First, it is likely to get you the very best price deal. Secondly, it will save you time and keep you away from the stupid "cat and mouse", "I've got to check with my manager" games that go on in new car dealerships. Look at the easy steps, I've outlined. All I ask is that if you use this approach, you write and let me know how it worked for you. I won't even ask for a cut of your savings!
Some folks think they have to buy a car from a dealership near them. Others think they have to buy a car from a salesperson they've known for years. First, you can have a new car serviced at any dealership for that brand. I have never bought a car at the dealer closest to my home. I have always taken my car in for service at the dealership that is closest to my home. If you have a relationship with a local salesperson, take your best offer into him from the 5-step process explained below. If he won't beat it, he doesn't deserve your business.
STEP 1
Determine what car brand and model you want to buy. Many metropolitan areas have annual new car shows where manufacturers bring their cars for the public to see. Both Orange County and Los Angeles, in our area, have some of the largest auto shows in the world every fall and winter. Once you've decided on the type of car you want, go to a local dealer for a test drive if you need too.
I have used this approach for the last several cars I have purchased, as well as Carol's last two cars. Two of our children used this idea recently to purchase a Honda Civic and Toyota Prius with great success.
STEP 2
Now you know what car you want. The next step is to go onto the internet at Kelley Blue Book (www.kbb.com) or Edmunds (www.edmunds.com). You can use these sites to find out what options are available for your car. You will also be able to find out what customer rebates and financing specials might be available. Importantly, you want to get both the invoice cost for the vehicle you want as well as all of the options you'd like to have on the car.
STEP 3
For this step you will need to go on the manufacturer website of the brand you want to buy. You will need to get the email address and fax number for each dealer within a reasonable driving distance of you. My two most recent searches found nearly 20 Lexus dealers and 12 Jaguar dealers within a 100-mile drive of our house. Is a 100-mile drive too long for you? Would you drive 100 miles to save one or two thousand dollars or even more? I would.
STEP 4
Next you're going to email and/or fax the letter I've provided below to the dealers near you. I like to fax and email, since I might hit two different people at the dealership. Believe it or not, you may not get the same response from both people. I will apologize in advance if this letter does not format well for those who receive my reports in a non-formatted state.
Here's the letter:
JOHN DOE
100 MAIN STREET
ANY TOWN, CA 92672
NOVEMBER 24, 2004
Attention: Fleet Manager
I am currently in the market for a new vehicle. I have decided to purchase a 2005 Jaguar S-type V6 4
door sedan.   Below, you will find specific information about the car I am looking for and the price I am
willing to pay. If your dealership can meet these requirements, I will purchase the car today from you.
As I am sending this request to several dealers in the area, the first one to respond favorably will get
the business. I would like to hear back from you by no later than Friday, November 26. Upon
acceptance of my offer, I will purchase the car immediately.
Model:
2005 Jaguar S-Type V6
1st Color Choice:
British Racing Green
2nd Color Choice:
Please list other colors you have in stock (Do not want black, white or red)
Pricing Details:
See below
Base Invoice Cost includes $750 dealer advertising
$41,000.00
Option Invoice Cost
PD – Premium Package
 $1,360.00
SF – Power Moon Roof
$935.00
PS – Premium Sound
 $1,360.00
Total Dealer Invoice Cost
$44,655.00
Gross Dealer Profit
$400.00
Sub Total
$45,055.00
Destination
$665.00
Vehicle Total
$45,720.00
Price I will pay
$45,720.00

This offer is contingent upon receiving the $1,000 customer rebate and 3.9% 60 month

financing currently being offered. My credit is excellent.

Please note that it is not necessary for you to have the exact vehicle in stock.   I am willing to wait 1-2

weeks for the car. I also understand that taxes and license are extra. I am a serious buyer and have
purchased all of my vehicles in the last 10 years in this manner, including the current 2002 S-Type I
now have.

Please respond by FAX to XXX-XXX-XXXX, attention Randy Lewis or via e-mail to ranlay@yahoo.com.

Thank you very much for your time,

Randy N. Lewis
Here are a few things to remember about this letter. First, it is faxed and emailed to all of the dealers in less than one hour. In this offer, I knew the invoice prices and offered to purchase the car for $400 over invoice. This was well below the $2,000-$2,500 over invoice that Edmunds said a "typical" S-Type was going for. I have bought some of our cars at invoice. I have found that the "dealer advertising" fee is often not quoted on the websites that provide option and invoice information. There are also "holdbacks" paid to dealers. These monies are paid by the manufacturer to the dealer for achieving certain sales quotas, etc. Jaguar does not have holdbacks. Most carmakers do. I have found that it is usually not possible to negotiate the holdback dollars.
EVERY time I have used this car buying approach, I have begin to receive return faxes from the dealers even before I have completed sending out all of my faxes. With this Jaguar offer, I got back four offers from the twelve dealers I contacted. One of the offers was accepting the price I offered. One was telling me the dealer had the exact car I was looking for and asking that I call him to discuss (that's not really much help) and the others offered back a price about $1000 more than my offer.
Remember, you are negotiating up from invoice, not down from Manufacturer's Suggested Retail Price also known as "sticker price" or "MSRP". If you do not get any response from your faxes/emails then you have probably offered a price that is far too low or the dealers don't have any inventory for the car you want. If every dealer comes back and accepts your offer, then you have offered a price that is too high. There are a couple of brands, Saturn and Toyota Scion, that I know of that only sell at a fixed price.
I recommend sending your information to dealers on the next to last day of the month. Dealers seem to be a little hungrier at this time of the month. It's always better to start out with a low offer. If you don't get any action, then you can come back a few days later with an offer just a bit higher. I have never offered more than $400 over invoice. Most of the time I just make my offer at invoice.
STEP 5
This is the last step. After you have received an offer from a dealer that is acceptable to you, call the dealer. Make sure he sounds legit. Have him fax you a commitment letter with the vehicle's Vehicle Identification Number (VIN) and the complete price clearly spelled out. You also want to have the dealer confirm the financing details, if any, as well. You don't want to make a long drive to a dealer without this confirmation data from the dealer.
When you go to the dealer to pick up the car, the entire transaction should take less than 30 minutes. I've done this many times and now the kids have been able to benefit from this method as well. Good luck!
Planned new racetracks (on the last day of each racing trip I will post my tentative plans for my next trip)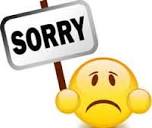 I'm sorry that do to competitive reasons, I can no longer post my future trackchasing
plans. My fellow competitor's do not post their future plans which allows them to keep
their trackchasing research results to themselves. I have been freely sharing all of my
trackchasing research since day one. I even offer an Excel spreadsheet, which lists
every new track racing date opportunity that I know of. I regret that I will no longer be
able to advise my trackchasing peers of where "The California Outlaw" will be
trackchasing.
Effective January 1, 2005, I will return to sharing my future trackchasing plans.

Racetracks visited in 2004 (** not the first time to visit this track)
Sebring Raceway, Sebring, Florida, November 27
Carolina Speedway, Gastonia, North Carolina, November 21
Myrtle Beach Speedway, Myrtle Beach, South Carolina, November 20
Roebling Road Raceway, Savannah, Georgia, November 20
North Florida Motor Speedway, Wewahitchka, Florida, November 14
Spring City Speedway, Spring City, Tennessee, November 13
Riverview Speedway, Carthage, Tennessee, November 13
Cochran Speedway, Cochran, Georgia, November 12
Las Vegas Motor Speedway-Road Course, Las Vegas, Nevada, November 7
Firebird International Raceway – West, Chandler, Arizona, October 31
Atomic Motor Speedway, Oak Ridge, Tennessee, October 24
Cleveland Speedway, Cleveland, Tennessee, October 23
Bronson Motor Speedway-Figure 8, Bronson, Florida, October 22
Bronson Motor Speedway-Oval, Bronson, Florida, October 22
Firebird International Raceway, Chandler, Arizona, October 17
Prescott Valley Speedway, Prescott Valley, Arizona, October 16
Ace High Speedway, Monroeton, Pennsylvania, October 3
Winchester Speedway, Winchester, Virginia, October 2
The Bloomsburg Fair – Figure 8, Bloomsburg, Pennsylvania, October 2
Mercer Raceway Park, Mercer, Pennsylvania, October 1
Lincoln Speedway, Lincoln Illinois, September 27
Clay County Speedway-Oval, Flora, Illinois, September 26
Clay County Speedway-Figure 8, Flora, Illinois, September 26
Crown Point Speedway, Crown Point, Indiana, September 25
Illiana Motor Speedway-Road Course, Schererville, Indiana, September 25
Illiana Motor Speedway-Figure 8, Schererville, Indiana, September 25
Illiana Motor Speedway-Small oval, Schererville, Indiana, September 25
Anderson Speedway – Figure 8, Anderson, Indiana, September 24
**     Anderson Speedway – Oval, Anderson, Indiana, September 24
Southern Speedway, Milton, Florida, September 4
Dog Hollow Speedway, Strongstown, Pennsylvania, August 30
Nelson Ledges, Garrettsville, Ohio, August 29
Airport Speedway, New Castle, Delaware, August 28
Nazareth Speedway, Nazareth, Pennsylvania, August 28
Selinsgrove Raceway Park, Selinsgrove, Pennsylvania, August 27
Farmington V.F.D. Speedway, Farmington, Pennsylvania, August 26
Tonopah Speedway, Tonopah, Nevada, August 21
Sportman's Speedway, Knox, Pennsylvania, August 15
Jennerstown Speedway, Jennerstown, Pennsylvania, August 14
BeaveRun Motorsports Complex-Wilson Circuit, Wampum, Pennsylvania, August 14
BeaveRun Motorsports Complex-Road Course, Wampum, Pennsylvania, August 14
Motordrome Speedway, Smithton, Pennsylvania, August 13
Cuyahoga County Fairgrounds, Berea, Ohio, August 12
Wayne County Fairgrounds, Palmyra, New York, August 11
Pocono Intl Raceway – Road Course, Pocono, Pennsylvania August 10
Butler Fairgrounds, Butler, Pennsylvania August 9
Ninety-Three Speedway, Oak Hill, Ohio, August 1
Jackson County Speedway, Jackson, Ohio, August 1
Sportsdrome Speedway, Jeffersonville, Indiana (figure 8), July 31
Sportsdrome Speedway, Jeffersonville, Indiana (oval), July 31
Gateway International Speedway – road course, Madison, Illinois, Illinois, July 31
Warren County Fairgrounds (oval), Roseville, Illinois, July 30
Warren County Fairgrounds (figure 8), Roseville, Illinois, July 30
Tri-City Speedway (inner oval), Auburn, Michigan, July 29
Tri-City Speedway (outer oval), Auburn, Michigan, July 29
Munger Fairgrounds, Munger, Michigan, July 29
Ionia Fairgrounds, Ionia, Michigan, July 28
Thayer County Speedway, Deshler, Nebraska, July 18
Heartland Park-Road Course, Topeka, Kansas, July 18
Montgomery County Speedway, New Florence, Missouri, July 17
Soggy Bottom Raceway, Greenup, Illinois, July 17
Wayne County Speedway, Wayne City, Illinois, July 16
Music City Motorplex, Nashville, Tennessee, July 15
Clarksville Speedway, Clarksville, Tennessee, July 14
Tri-State Speedway, Pocola, Oklahoma, July 13
Tulsa Speedway, Tulsa, Oklahoma, July 12
Park City Raceway, Valley Center, Kansas, July 11
Heartland Park – Road Course, Topeka, Kansas, July 11
Nevada Speedway, Nevada, Missouri, July 10
Adrian Speedway, Adrian, Missouri, July 10
Bolivar Speedway, Bolivar, Missouri, July 9
Dallas County Speedway, Urbana, Missouri, July 9
U.S. 30 Speedway (small oval), Columbus, Nebraska, July 8
U.S. 30 Speedway (large oval), Columbus, Nebraska, July 8
Butler County Speedway, Allison, Iowa, June 27
Webster County Fairgrounds, Ft. Dodge, Iowa, June 27
Dallas County Fairgrounds, Adel, Iowa, June 26
Butler County Speedway, Rising City, Nebraska, June 25
Hamilton County Fairgrounds, Aurora, Nebraska, June 25
The Speed Bowl, Red Cloud, Nebraska, June 23
Junction Motor Speedway, McCool Junction, Nebraska, June 22
Belle-Clair Speedway, Belleville, Illinois June 13
Charleston Speedway – Road Course, Charleston, Illinois June 13
**     Eldora Speedway, Rossburg, Ohio, June 12
Doe Run Raceway, Doe Run, Missouri, June 11
Fredericktown Raceway, Fredericktown, Missouri, June 11
Highland Speedway, Highland, Illinois, June 8
Pine Ridge Speedway, Baldwyn, Mississippi, May 29 (Carol's #153)
Memphis Motorsports Park-Road Course, Memphis, Tennessee, May 29 (Carol's #152)
Simpson County Speedway, Mendenhall, Mississippi, May 29 (Carol's #151)
Southern Speedway, Hattiesburg, Mississippi, May 28 (Carol's #150)
**     Charleston Speedway, Charleston, Illinois, May 22
Coles County Speedway, Loxa, Illinois, May 22
Lincoln Trail Motorsports Off Road Park, Casey, Illinois, May 22
Warren County Speedway (oval track), Indianola, Iowa, May 21
Warren County Speedway (Figure 8 track), Indianola, Iowa, May 21
Firebird International Raceway – East Course, Chandler, Arizona, May 2 (Carol's #149)
Pagota Motorcycle Club, Birdsboro, Pennsylvania, April 25
Mahoning Valley Speedway, Lehighton, Pennsylvania, April 24
Shellhammer's Speedway, Leesport, Pennsylvania, April 24
Hill Valley Speedway, Orbisonia, Pennsylvania, April 24
Thunder Alley Speedpark, Evans Mills, New York, April 22
Belle Vue Greyhound Stadium, Belle Vue, United Kingdom, April 12
Buxton Raceway, Buxton, United Kingdom, April 12
Brampton Raceway, Brampton, United Kingdom, April 12
York Autograss, York, United Kingdom, April 12
Sheffield Stadium, Sheffield, United Kingdom, April 11
Blyton Raceway, Blyton, United Kingdom, April 11
Hunmanby Raceway, Hunmanby, United Kingdom, April 11
Skegness Stadium, Skegness, United Kingdom, April 10
Silverstone, Silverstone Circuit, Silverstone, United Kingdom, April 10
Mildenhall Stadium, Mendenhall, Suffock, United Kingdom, April 9
Bovingdon Circuit, Bovingdon, Hertfordshire, United Kingdom, April 9
Sunshine Speedway (figure 8), Pinellas Park, Florida, April 3
**     Sunshine Speedway (oval), Pinellas Park, Florida, April 3
Lubbock Motor Speedway, Lubbock, Texas, March 21
Thunderbird Speedway, Crandall, Texas, March 20
Kennedale Speedway Park, Kennedale, Texas, March 20
Texas World Spdwy (Road Course), College Station, Texas, March 20
Heart O' Texas Speedway, Waco, Texas, March 19
**   Central Arizona Raceway, Casa Grande, Arizona, January 20        
FOREWORD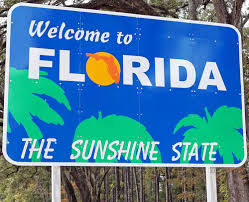 I've been making a big trackchasing push in Florida during the 2017 season. So far, in 2017, I've seen racing in the Sunshine state at these tracks this year:
Southern Raceway – road course – Milton
Hernando County Fairgrounds – F8 – Brooksville
Hernando County Fairgrounds – oval – Brooksville
Space Coast Full Throttle Speedway – Cocoa
Today I'll be heading down to the Sebring Raceway for a return visit to this historic facility located in central Florida. No, this would not be my first visit to Sebring. Back in 2004 my stepfather Bill Virt and trackchased at this property.
I wouldn't be coming back to Sebring if it were not for the relatively new rule that trackchasing voters approved a few years ago. Essentially this new directive says that two different road courses can be counted when they overlap, if there are some minor differences in their configurations.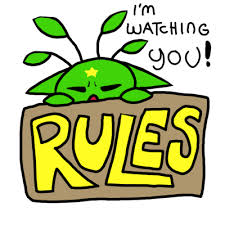 If one of the configurations has at least one straightaway and three turns not in common with the other configuration then each of those layouts can count as a separate track. I find the wording of the rule to be a bit complicated. However, I understand the need for that. When you're trying to write a rule to stop "opportunistic" trackchasers from exploiting things you just gotta do what you gotta do. I'm not sure I fully support the intent of this rule. However, in order to remain competitive in the dog eat dog trackchasing world I have to use the rule for my personal benefit.
This weekend I will have seen four new tracks. I can honestly say that one year ago I didn't know that any of the four would be an eligible track for my trackchasing hobby.
I knew that employees of the Randy Lewis Racing Research Department had been in touch with the Sebring Raceway as recently as last year. They've been following up with Sebring ever since the new road course counting rule came about. Each contact yielded the same result. Employees at Sebring told us they raced on one and only one configuration, the one I had already seen.
That's why I was so surprised when the folks in the research department told me about the Central Florida SCCA racing group. They were planning to hold an event at Sebring on the "short course". Wow! That thing popped up out of nowhere. No trackchaser has ever seen racing on two different configurations at Sebring. I would be the first.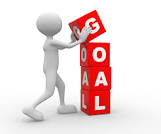 As you know I set goals in several strategic areas each year in the hopes of improving my overall trackchasing performance. One of my goals in past years has been to try to see more tracks than anyone else in as many states as I possibly could.
Coming into the 2017 season I had seen racing at more racetracks that anyone else in 23 separate states. For my foreign readers' benefit the United States has fifty separate states. This is a pretty amazing stat when you think about it. Why?
First, there are six or eight states where "favorite son" trackchasers have dominated. These are people who grew up in one state and often times didn't trackchase all that much outside of their own neighborhood if you will. If one spends most of their racing time in one state, for 30-40 years, they are going to see a lot of tracks in their home state. Those people are very difficult to unseat.
In the past a couple of trackchasers have dominated in a particular region. Guy Smith has seen more tracks in eastern states than anyone else. For the longest time Ed Esser had seen more tracks in the Midwest that his fellow competitors. I have seen more tracks in the Far West than anyone else by a good margin. No one trackchaser has really dominated the south.
With Ed Esser's passing a few years ago his leads in the Midwest in several states have begun to dwindle or disappear. Guy Smith still leads handily in the East. There are no real challengers for me in the west after I was able to sneak by California Gary Jacob, now deceased, in 2016.
With all of the above as a foreword I didn't establish any goals in 2017 of trying to move into a number one state trackchasing position where I didn't hold that distinction already. I normally make it a point to stay away from setting goals that I know are impossible or nearly impossible to achieve. With goal setting it's a good idea to set "stretch" goals. It's not a good idea to set softball or impossible goals.
However, a few months ago I did pass Ed Esser for the Florida state trackchasing lead. I certainly had not expected to do that or even thought it was possible. If I had I would have set a goal to try to do something like that in Florida!
So now we all know why I was in Florida today. However, just getting to Florida was going to be a story in itself. Let me tell you how it came about.
I started my weekend trip from Los Angeles, California. On Thursday night I flew up to Portland, Oregon and slept overnight in the airport. Then on Friday I drove from Oregon all the way out to East Central Washington not all that far from the Idaho border for some local stock car and pick up truck racing.
On that Friday night I would end up sleeping in my car as I drove back over to Portland for a flight to Dallas, Texas. I landed on Saturday afternoon in Texas. There I was able to pick up two new tracks in the Lone Star state as well as catch the last portion of the IndyCar race at the Texas Motor Speedway. That was a bonus.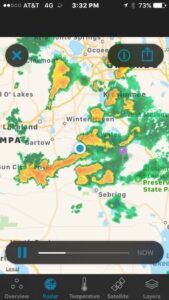 When that race ended late I had no choice (my words) but to sleep overnight in the Dallas-Fort Worth rental car center. Then on Sunday morning, I grabbed an early morning flight from Dallas over to Tampa, Florida. At that point, if all continued to go well (rain was in the area), following the racing at Sebring I would return my rental car to Orlando, Florida. From the greater Disney area airport I would take a nearly six-hour flight back to Los Angeles on Sunday night. Whew!
Most people don't take vacations like the one I just described. It certainly condenses a good deal of activity into a small amount of time. I don't like to be on the road for trackchasing unless I'm being ultra productive. If there are no tracks to see I just like to sit back and relax in our modest seaside cottage in the sleepy little village of San Clemente, California.
THE RACING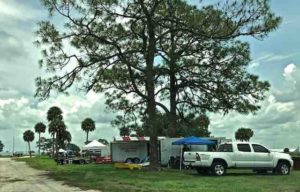 Sebring Raceway – Sebring, Florida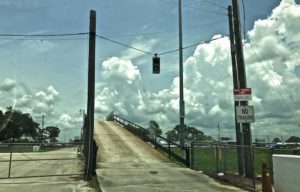 I pulled into the storied Sebring Raceway at 1 p.m. I was asked to sign a liability release form but there was no charge for me as a spectator. That means I only spent $10 to get into four racing facilities this weekend. That's pretty good. However, race tickets have never been a major expense relative to all of the other travel expenses I incur.  I had to cross a huge uphill bridge that took me over the racing circuit course itself.
This was mid-June. This was Florida. It was hot, 92°, and humid. Rain showers were in the area. All of this was to be expected.
It took me a while to get my bearings. I could easily see they were not racing on Sebring's long main straight. That long section of track is part of the more than 4-mile "long" track configuration. That's what I was expecting.
Normally I use road courses to get some walking exercise. That would not be the case today. I had already done nearly three miles of walking this morning in the Dallas airport. I certainly didn't want to walk around that much in this hot and humid weather. I would use my rental car to move me from one point on the course to the opposite end of the track.
It wasn't taking the competitors long to get around the "short" version of Sebring. I timed one car during the first race at a little bit less than 77 seconds per lap.
Today's road course had zero elevation. That's not unusual for a Florida track. There is very little elevation in Florida in the entire state. Florida is really one big huge sandbar.
According to the schedule provided by the Central Florida SCCA group there would be several classes of racing this afternoon. Those races would be supplemented with some high performance driving sessions.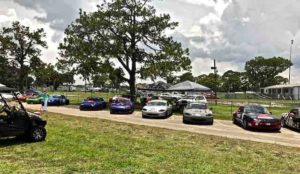 There were essentially three places where I could watch the races. None of those were great viewing points. At best I could see the cars for 10 seconds at a shot or so. The first was in the staging area. There I could see the cars drive out onto the track as well as cross the start finish line.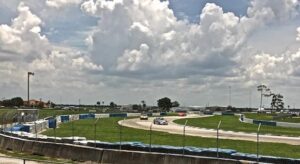 There was another spot where the cars went through a series of "S" turns. Several fans watched from here. The final spectator choice was where the cars ran down a long straight and made a hard 90° right hand turn as they headed back in the general direction of the start finish line.
I would not classify the Sebring raceway as a terribly spectator friendly facility. It is certainly older. Today I didn't see any concession stands whatsoever. There was no announcer either.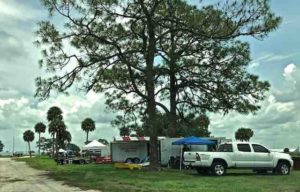 There are a series of old trees all over the paddock area at Sebring. Some are palm trees and some are what I believed to be oak trees. Several of the competitors had parked their rigs and their racecars underneath the shade of these trees.
There's no doubt about it. I had made a significant time, financial and personal commitment to come to Sebring, Florida today. However if you're going to see those tracks that race very infrequently that type of commitment is required. I don't mind doing it. Two weeks from now I will have forgotten the effort it took for me to get here.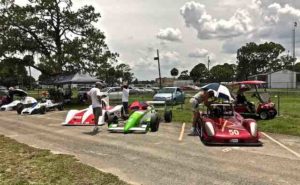 I watched three main feature races. The first was for a late model stock car type class. The second was a Mazda Miata race that featured more than 25 cars. The third and final race that I watched was for open-wheeled formula cars. There were a little more than a dozen of those. It was too bad that two of them couldn't get started once they reached the starting grid. Don't miss the video. I did the best I could to share with you what the racing looked like.
It was nice to add another notch in my Florida trackchasing belt. I have now moved into a comfortable lead in the Sunshine state. There are still a few tracks for me to add over the next year or two. I hope to do just that.
AFTER THE RACES
When my racing day was over a new plan came to the forefront. At this point my plan changed to exclusively focusing on just one objective. If I could I wanted to get home tonight.
The effort would begin with a two-hour drive up to the Orlando International Airport. The flight that I wanted to get on, the last nonstop back to Los Angeles this evening, was getting tighter by the moment. I fully expected to be the last person on the standby list. It would be disappointing to go out to the airport, drop my rental car and not get on the plane. However, in my line of work that is the risk that is taken.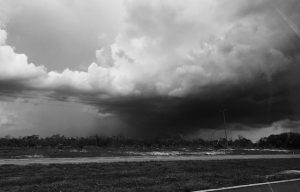 It was beginning to rain steadily now. Some of the dark clouds looked very threatening. I never care too much about the rain AFTER the races are complete. I am happy to report that didn't have any rain problems whatsoever with this weekend's trackchasing activities.

I had just a little bit of extra time in my drive back to the airport. I figured I would invest that time as well as $12.84 into a shower at a Loves Travel Center. That's exactly what I did. When I got all cleaned up I certainly felt better after going three full nights without a hotel. Ya, I coulda been a trucker.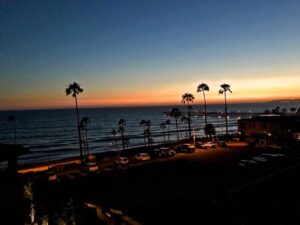 I am happy to report I made it onto that last flight to Los Angeles. I actually love traveling like this. I am "comfortable with ambiguity". A person would have to be to do what I do.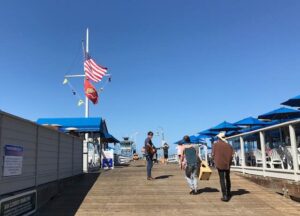 The next morning I was down at the San Clemente pier beginning my normal 4-mile plus power walk.  I doubt many folks here could have predicted or even understood what I was doing for the past few days.
Good afternoon from Sebring, Florida.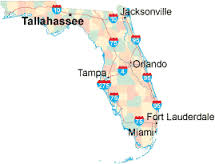 Florida
The Sunshine state
This afternoon I saw my 68th lifetime track in the Sunshine state, yes the Sunshine state. I hold the #1 trackchasing spot in Florida. I've seen 68 or more tracks in 12 separate states.
Thanks for reading about my trackchasing,
Randy Lewis
World's #1 Trackchaser
Peoria Old Timers Racing Club (P.O.R.C.) Hall of Fame Member
Florida definitions: Wildlife
What it usually means: Deer.
What it means in Florida: Gators.
QUICK FACTS
LIFETIME TRACKCHASER COMPARISONS 
The three most important trackchasing comparisons to me are:
Total lifetime tracks seen
Total "trackchasing countries" seen
Lifetime National Geographic Diversity results
Total Lifetime Tracks
There are no trackchasers currently within 595 tracks of my lifetime total. Don't blame me.
Randy Lewis, San Clemente, California – 2,323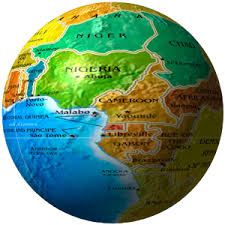 Total Trackchasing Countries
There are no trackchasers currently within 20 countries of my lifetime total.
Randy Lewis, San Clemente, California – 74
Current lifetime National Geographic Diversity results
Randy Lewis, San Clemente, California – 4.37
That's all folks! Official end of the RLR – Randy Lewis Racing Trackchaser Report
Click on the link below to see the video production from the racing action today.
Click on the link below for a photo album from today's trackchasing day.  You can view the album slide by slide or click on the "slide show" icon for a self-guided tour of today's trackchasing adventure.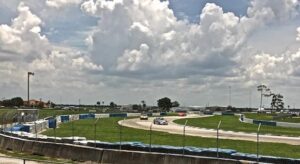 Racing from the Sebring Raceway and all the weather and scenery that went with it