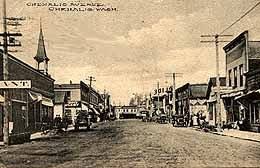 Greetings from Chehalis, Washington
.
.
From the travels and adventures of the 
"World's #1 Trackchaser"
.
.
Southwest Washington Fairgrounds
Dirt oval
Lifetime Track #2,365
.
.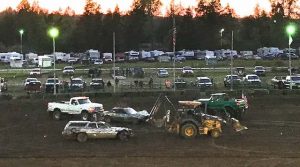 Southwest Washington Fairgrounds
Dirt figure 8
Lifetime Track #2,366
The EventVideo PlusPhotos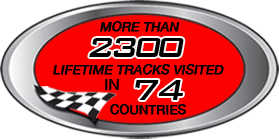 THE EVENT
I have had the opportunity to follow my trackchasing hobby all over the world. As this is written I have seen racing in 74 countries. My lifetime track total exceeds 2,300. Each and every year I will trackchase in 25-30 states.
At track #1,040 I moved into the "World's #1 Trackchasing" spot. Here's the funny thing about that. I was perfectly content to remain in about seventh place in the worldwide trackchasing standings. Then I had rotator cuff surgery, which knocked me out of golf for about six months. With no golf and time on my hands I turned up my trackchasing by a notch or two. I discovered I liked MORE trackchasing and LESS golf. It didn't take all that long to move up to the top of the world trackchasing standings at that point.
I certainly get the chance to meet a lot of interesting and friendly people when I'm out on the long and dusty trackchasing trail. Here's something funny about that idea. Sometimes I only get to talk to the people on the phone. I never get the chance to meet them in person.
That was the case with "Laura". We talked on the phone and she set Carol and I up with V.I.P. status at tonight's fair. However, I never met Laura. All I can do is thank her for helping us have such a great time at tonight's Southwest Washington Fair. Thanks Laura!
My hobby is not only about racing. Trackchasing for me centers around three things. The racing part is pretty obvious. However of equal importance is the logistics of trackchasing and the opportunity to see the world.
I live in Southern California. The vast majority of tracks are located in the Midwest and East. It takes a good deal of logistical planning to get from where I live to where the tracks are. For the past 15 years I have traveled about 175 nights each and every year. Surprisingly to some, more than half of those overnights were not part of trackchasing.
Then there's the travel just for the fun of seeing new things. You won't want to miss my "Trackchasing Tourist Attractions" page or my "Sports Spectating Resume" page on my website at www.randylewis.org. That will give you some understanding on how important seeing the world is with my hobby.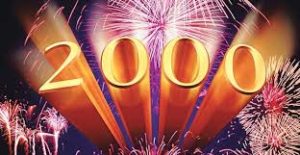 Today's adventure was one more of the 2,000 trips that have taken me up, down and around the long and dusty trackchasing trail. If you would like to see where I've been and experience those adventures here's the link: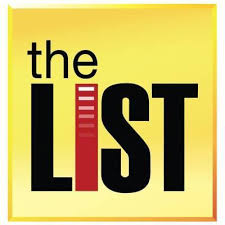 If you've got a question, comment or whatever please leave it at the bottom of this report.  It's very easy to do.  Or you can visit me on Facebook.  Thanks!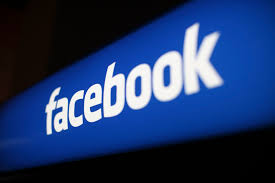 FOREWORD
We woke up in a luxurious hotel suite at the Marriott Hotel in Everett, Washington. We were staying here for four nights. The location was wonderful. It was centrally located to each of the places we would be traveling to during our Washington state trackchasing trip.
Today I would begin with a 30-minute workout using the hotel's elliptical trainer. Why not go outside for a power walk? It seems as if all of the nearby walking areas in Everett, Washington have concrete surfaces. Concrete is so much harder than asphalt when walking outdoors. I can really feel the effects of concrete on my legs when I use that surface exclusively.
Soon it was time for breakfast. Yesterday we had a fantastic morning meal at the Colby Diner. It's just a couple blocks from the hotel. Nevertheless, we had noticed the restaurant directly next-door to the diner called the Strawberry Patch.
Yelp gave the Colby Diner a 4.5-star rating. The Strawberry Patch came with a four-star rating. Both of those scores are very good.
The diner is your basic smallish eatery. It's the kind of hole in the wall diner you might find in New York City. It only had about five tables and there wasn't much room for those.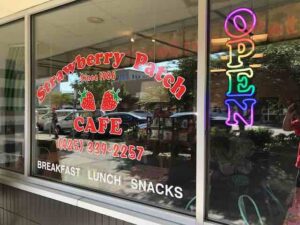 The Strawberry Patch was much larger. Their sign said they had been in business since 1986. Their window menu seemed to say they were offering "Fru Fru food". Nevertheless, in the spirit of trying everything once we would give it a try.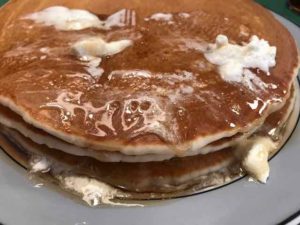 At the diner yesterday I had a full order of pancakes. They sold for five bucks. For comparison purposes I would try the pancakes again today. The only difference was that this morning I had chocolate chips included in my pancakes.
I'm going to give the diner hotcakes a victory but they were great in both restaurants. Today I was served three full-sized pancakes. I couldn't finish them. I went through about 5 ounces of syrup and about seven or more pats of butter. It was all very good. Now we don't know where to eat in the morning since both of our breakfast eateries have been good choices.
A big part of trackchasing for me isn't about racing at all. Long ago I said, and have often repeated, that when I get finished trackchasing I don't want to have memories of only racing. When I have the time, and I can usually make the time, I'm going to see everything I possibly can. I want to see unique local attractions and meet as many people as I can. I want to make a trackchasing vacation as close to a normal vacation as possible.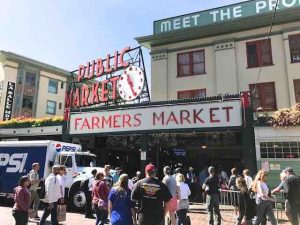 With that mindset our first stop of the day was down to the Pike Place Market in downtown Seattle. We've been there several times. It's obviously a huge tourist attraction.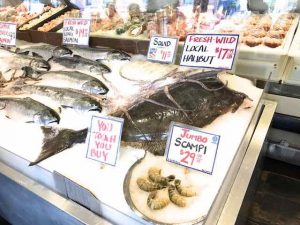 Today the weather was absolutely beautiful in Seattle. It was clear skies and temperatures in the low 70s. Pike Place market was jammed with tourists. We checked everything out and then took a hike up the hills of downtown Seattle to get a little exercise and local color.
We would need to stop for a quick lunch between our morning tour of Pike Place Market and this afternoon's Museum of Flight visit. We were in a heavy industrial area. There just weren't any restaurants to be found.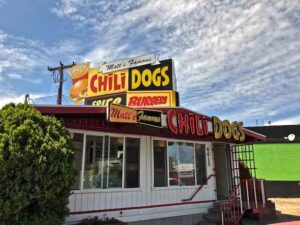 That was about the time we stumbled across a place called Matt's Hotdogs. Matt's serves chili dogs and related items. Their sign said they opened in 1982 but it looked like they had been in this location since 1952. Finding Matt's was like finding water in a desert oasis. They were just what we needed to continue an afternoon of trackchasing touring.
Next up was a visit to one of Seattle's very top tourist attractions. According to TripAdvisor the Museum of Flight is the #2 attraction in the area. It's located adjacent to Boeing Field, which is pretty much located adjacent to the SeaTac International Airport.
I have never had much interest in the different models of airplanes. For the most part one airplane looks about the same as another to me. That just means that I do not have a discerning pallet in this area.
I have to tell you that I wasn't wild about this museum. When I go to the big museums like this one I enjoy seeing films which provide an overview of whatever the topic is as well as a place to rest and relax! There were no movies included in the general admission price at the Museum of Flight today.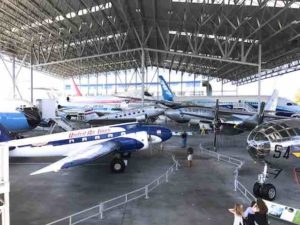 Nevertheless, we spent a full two hours in the museum. I know that folks more interested in this topic than us could spend a much longer time there and enjoy it very much.
I estimate that I have flown about 6,000 flights in my lifetime. I have been on an airplane pretty much every week since the age of twenty-three. I was drawn to the more modern airplane exhibits.
I regret that I never got a chance to fly on the Concorde airplane. It was always too expensive during the times I could have flown it. Now the plane has been retired. I'll never have that chance.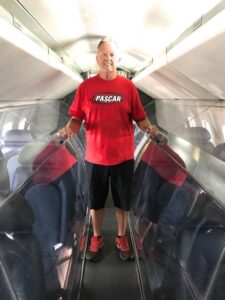 However, we did get to go on board a Concorde today to check things out. The seats looked like they had plenty of legroom but my head at 6'3″ was just grazing the ceiling.
We also had the chance to tour a version of Air Force One the presidential plane that was put into service in 1959 for Dwight D Eisenhower. It was actually Air Force One through the JFK administration as well. All in all it was pretty plain (no pun intended) given the fact that it was shuttling the president of United States around the world.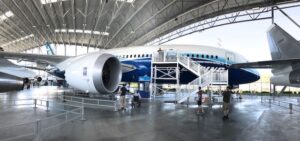 In this particular section of the museum we boarded a Boeing 787. It's the largest commercial airplane in the world. It only came into service in 2007. I haven't had a chance to fly in one yet as I recall. Finally we boarded a 747, which I have flown on several times,
No matter how big the plane if the airline company wants to put 1,000 seats inside it you're not going to have much legroom or much comfort. I love flying in first class and business class but when I have to pay for those premium services a coach seat is just fine for me. That's true even if I'm flying 17 hours from Atlanta to Johannesburg, South Africa as I have done.
For most folks we had already had a pretty big day. I had exercised and then we had eaten a gourmet breakfast. Then we had taken tours of two of the top attractions in Seattle, Washington. Lots of people might call it a day at that stage. Not us.
From the Museum of Flight we would head southward to Chehalis, Washington. Tonight we would be trackchasing at the Southwest Washington Fairgrounds. Yesterday we were up at the Northwest County Washington Fairgrounds in Lynden!
Seattle is one of those cities that have experienced a lot of growth in the last 10-20 years. Actually a lot of Californians, who couldn't afford California any longer, moved up to Washington! As such native Washingtonians are not always big fans of the Golden State folks who've done this.
Seattle is a lot like Austin, Texas in one regard. Both cities have enjoyed increased popularity over the past several years and therefore population growth. That population growth has outpaced the development of the city's infrastructure. What does that mean? Traffic!
Lots of people think of Southern California as having heavy traffic. There are lots of cars in SoCal. Nevertheless, we might have the best road system of any metro area in America. This is especially true in Orange County where we live. This cannot be a said for Seattle, Washington. They have lots of traffic. They've had a lot of traffic for many years.
THE RACING
Southwest Washington Fairgrounds – Chehalis, Washington
Trackchasing in Chehalis, Washington was going to be special. Why? First of all I had developed a special contact at the fair. She had invited Carol and me to be special guests of the celebration. We were being given complementary pit passes and admission to the fair. This is becoming more and more common, but never taken for granted.
When I talk to racetrack owners and promoters about my trackchasing hobby they often invite us to be their guests. I guess they can understand what it takes to visit as many racing locations as I have. As noted I never take this generosity for granted. It is very much appreciated.
There was something else that would be special about attending the Southwest Washington Fair. Tonight the main attraction was going to be a demolition derby. Carol and I, like most red-blooded Americans, enjoy a good demolition derby. However as you probably know if you have followed my Trackchaser Reports for very long the hobby of trackchasing is all about "counting". If it doesn't count trackchasers wouldn't walk across the street to see a motor sports event…unless it was in their backyard.
However, if a facility were holding the most lame three car figure 8 race over a racing surface that consisted of 12 inches of thick gooey mud a trackchaser would drive through snow, hail and tornadoes to get there. If anyone tells you that trackchasing is not a "counting" hobby they are essentially full of cow shit. I don't know if I can make the point anymore clear.
There was one really fantastic aspect of tonight's competition at the fairgrounds. They would not only be having a demolition derby. Most of the crowd was intent on seeing that. They would also be having some car racing.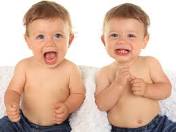 Not only were they just having some "car racing". They were having car racing first on a figure 8 track. Later in the program they would have some car racing on an oval track. You don't get much luckier than seeing two track configurations in one night at one county fair.
Recall that on Saturday night (three days ago) we had seen a "same facility" trackchasing double up in Lewiston, Idaho. On Sunday we took the day off from trackchasing. Then yesterday, Monday, we had seen figure 8 racing in the afternoon. Now we were seeing another "same facility double" at a Southwest Washington Fairgrounds. If all went well we would see one more Washington state county fair tomorrow night. That all added up to our seeing six tracks, 12 in the trackchasing worldwide couples standings, in just five days.
It's pretty amazing that I can do that after I've seen racing at more than 2,300 tracks. If you've seen racing at 200-300 tracks that kind of production is pretty much normal. However the more tracks that one sees the more difficult it is to be able to do what we've done in the past four or five days.
Tonight's racing location at the Southwest Washington Fairgrounds in Chehalis, Washington was only a two-hour drive south of our hotel in Everett, Washington under normal driving conditions. However Seattle's traffic can be horrendous. It was tonight. Nevertheless we pulled into the fairgrounds more than an hour ahead of the scheduled 7 p.m. starting time. If you're not early you're late right?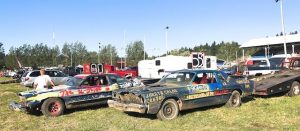 It took us a little bit of time to find the pit area for tonight's demo derby entrance. We did pay five bucks to park. Luckily, we found a spot within a few yards of where the actual racecars were pitted. This would be a perfect location to park.
I had initially made contact with Laura, one of the people in charge of running the demolition derby a couple of months ago. At that time she told me that she would love to have Carol and me be the guests at the Southwest Washington fair. What a nice gesture on Laura's part.
Tonight Laura was working at a different part of the fair. She asked us to meet up with her daughter Katie in the pit area. Katie was easy to find. She was the young woman directing everyone on how things were going to happen tonight.
We signed our liability releases. Then Katie gave us wristbands that gave us access to the entire racing area as well as the fair itself. A little while later we had a chance to talk to Katie about the demolition derby and it's background at the fair.
Katie told us that she was 31 years old. She had been helping out with the demolition derby at the fair for as long as she could remember. Katie said her mother Laura had been organizing the demolition derby for at least 35 years. Her mom had been a driver before that! That's a pretty strong demolition derby family history.
Katie told us that tonight's program would consist of "lap races", figure 8 races, a backwards race and the finale, the demolition derby championship. The demo winner was going to win $1,500 U.S.
I had never heard oval track racing referred to as "lap races" before. Another Washington County fair used the same terminology. If you listen long enough you will learn a lot.
There were just 17 cars in the show tonight. They would also be having a demolition derby next Sunday on the last day of the fair. Katie told us that the upcoming event would draw more cars. Tonight, being a Tuesday night was tough for the car owners and drivers to make it to the track after a day at work.
Most of the prize money offered tonight was being given for the demolition derby event. Katie told us the drivers were required to participate in either a lap race or the figure 8 race in order to be eligible to compete in the demo derby. In the past some drivers didn't want to "risk" their cars in a lap race that might knock them out of the demolition derby.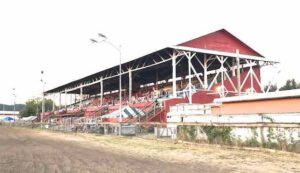 The Southwest County Fairgrounds is much more of a rural operation that some of the fairs we've seen lately. The covered grandstand has been there for a long while. I really love seeing and sitting in these old county fairgrounds grandstands. If only they could talk!
Carol and I had plenty of time to walk through the fair. I have not eaten much fair food this season but tonight we went "wild". First we dined on some garlic French fries. A little while later we had one of the best strawberry shortcake servings that I've ever had at a county fair. We would have eaten more but it was time to get situated for the racing tonight. I guess we were eating a vegetarian diet tonight.
The old county fair grandstands faced the west and the setting sun. I never like that arrangement. Fortunately with a temperature in the low 70s it wasn't that hot. The sun wasn't as big of a problem as it has been in similar situations.
Carol watched the first few events in the grandstand. I went to the opposite side of the track to have the sun behind me. That way I could get the appropriate photographs and video with the proper lighting.
The program began with a best-looking car contest. The lap races AKA oval track races followed it. These events featured 3-5 cars racing for about four laps.
This was rural junk car V-8 Detroit iron county fair racing. The dirt track was flat and relatively dry. The cars had a difficult time handling in the turns without spinning out.
A couple of drivers drove around slowly. They seemed to be saving themselves for the demolition derby. A couple of other drivers acted as if they were already in the demolition derby and were very aggressive on the oval track.
When the sun was down I moved over to the grandstand and sat with Carol. We watched the eight-lap three-car "reverse" race. This was as the name implied, the cars actually drove their race moving backwards….in reverse. This was followed by a four-car figure 8 event.
When the figure 8 race began two of the competitors seemed to think they were in an oval race. They missed the figure 8 turn! Soon everyone got with the program.
I video recorded the first two minutes or so of the figure 8 race. Of course as soon as I stopped recording they had a major crash at the "X". That stopped two of the four racers in their tracks. It was probably the hardest figure 8 crash I've seen this year.
The demo derby was the final event of the night. They started seven or eight cars. I'm not really sure what happened to the rest of the drivers who signed in tonight.
Nevertheless, the demo was a good one. They had some hard hits and red flagged the event a couple of times for fires. The final three cars took a good amount of time before the demolition derby had its $1,500 winner.
There were a few things that made tonight's trackchasing action special. It's very unusual to see two countable racetracks at a county fair in a single night. I've done it a few times but not very many.
It was also nice to be recognized for my trackchasing achievements by the organizers of tonight's demolition derby. I meet a lot of nice people on the long and dusty trackchasing trail. Katie was certainly an aggressive and organized young woman. Although I didn't get to meet Laura in person I did have a couple of nice phone calls with her. Carol and I much appreciated everyone's help.
AFTER THE RACES
I've now seen 39 different racetracks in the Evergreen State. Carol has seen twelve. We've got one more location to visit in Washington state. We plan to see that one tomorrow night.
I'm happy to report that the traffic through Seattle on the way back to our hotel in Everett was much better than it had been coming down here. It had to be! We pulled into the hotel at about midnight. We have had a very full day of Trackchasing Tourist Attractions and trackchasing as well. Yes, it was an excellent day.
Good evening from Chehalis, Washington.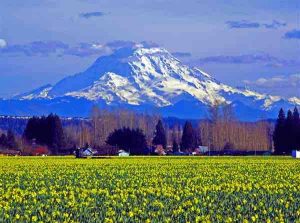 Washington
The Evergreen state
This evening I saw my 38th and 39th lifetime tracks in the Evergreen state, yes the Evergreen state. I hold the #1 trackchasing spot in Washington as I do in 24 total states. I've seen 39 or more tracks in 18 separate states.
Thanks for reading about my trackchasing,
Randy Lewis
World's #1 Trackchaser
Peoria Old Timers Racing Club (P.O.R.C.) Hall of Fame Member
Washington definitions: Beer
What it means everywhere else: Mmmm, beer!
What it means in Washington: With 172 craft breweries in the state, beer is everything in Washington. The only other state that has more is California. And they're a lot bigger and voted the Terminator as their governor. Twice. So, they don't matter.
QUICK FACTS
LIFETIME TRACKCHASER COMPARISONS 
The three most important trackchasing comparisons to me are:
Total lifetime tracks seen
Total "trackchasing countries" seen
Lifetime National Geographic Diversity results
Total Lifetime Tracks
There are no trackchasers currently within 600 tracks of my lifetime total. Don't blame me.
Randy Lewis, San Clemente, California – 2,366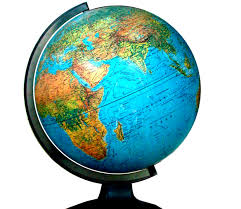 Total Trackchasing Countries
There are no trackchasers currently within 20 countries of my lifetime total.
Randy Lewis, San Clemente, California – 74
Current lifetime National Geographic Diversity results
Randy Lewis, San Clemente, California – 4.37
That's all folks! Official end of the RLR – Randy Lewis Racing Trackchaser Report
Click on the link below to see the video production from the racing action today.
Click on the link below for a photo album from today's trackchasing day.  You can view the album slide by slide or click on the "slide show" icon for a self-guided tour of today's trackchasing adventure.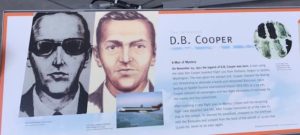 Pike Place Market, the Museum of Flight, Matt's Hot Dogs and some racing at the Southwest Washington Fairgrounds in Chehalis, Washington