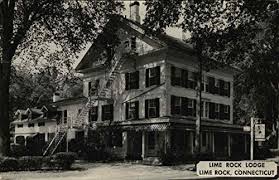 Greetings from Lime Rock, Connecticut
.
.
From the travels and adventures of the 
"World's #1 Trackchaser"
.
.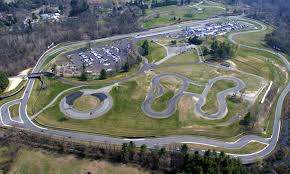 Lime Rock Park
Paved oval
 Lifetime Track #391
.
.
Lime Rock Park
Paved road course
 Lifetime Track #392
.
.
.


I have just posted one of my "classic" Trackchaser Reports. These are reviews from tracks seen long ago that I haven't had a chance to post to my website at www.randylewis.org.
This review comes from Lime Rock Park in Lime Rock, Connecticut. I was there on August 14, 1999. On that Saturday I saw racing on two different configurations at Lime Rock. As this is written in early 2020 I have yet to see racing on Lime Rock's Northeast road course configuration.
Reprinted with permission from my August 14, 1999 visit. 
THE CLASSIC TRACKCHASER REPORT
Editor's note: This is a CLASSIC Trackchaser Report. What the heck does "Classic" mean? It's simply a Trackchaser Report that comes from my trackchasing archives. For whatever reason (usually not enough time) it didn't get posted to my website when I first made the track visit.
Often times a classic TR will not have a video and/or photo album attached. I didn't begin producing my YouTube videos until 2009 (YouTube channel: RANLAY). I didn't begin writing a complete Trackchaser Report until I had seen about 430 tracks. Photo albums were sort of hit or miss during the early years of my trackchasing. Additionally, if you see a website link know that link worked when the TR was originally written. Will it work now? Your guess is as good as mine! Nevertheless, this CLASSIC Trackchaser Report has finally bubbled to the surface and is now available for everyone to see at www.randylewis.org. I hope you enjoy it.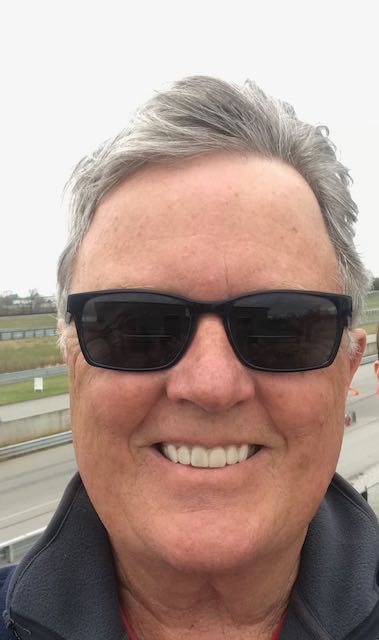 I AM A TRACKCHASER.
My name is Randy Lewis. I hail from the sleepy little village by the sea, San Clemente, California. I am a "trackchaser". I trackchase. Have you ever in your life heard of "trackchasing"? I didn't think so. 
Well, you made it this far. You might as well pour yourself a cold one and take your Trackchasing 101 class. When you finish you'll have your trackchasing diploma and can then teach your own friends about the hobby. 
Let's get started. Trackchasing is a three-pronged hobby. I'm a racing fan. I love to travel. I love to analyze opportunities to get the most out of everything while saving time and money.
Let's do this by the numbers.
The racing part of my trackchasing has me trying to see wheel to wheel auto racing at as many different racetracks as I can all over the world. Yes, all over the world. Do I really mean that? Yes, I do! I've seen racing in 85 countries at more than 2,600 tracks. I'm known as the "World's #1 Trackchaser". Why? Because I've seen racing in more countries in the world than anyone else by a wide margin. 
However, my hobby of trackchasing involves much more than simply visiting racetracks. Much more. My hobby includes and requires lots of traveling. I get to see and experience, over the "long and dusty trackchasing trail," all kinds of interesting places, restaurants, sporting events and the like. I call these adventures "Trackchasing Tourist Attractions". You won't want to miss my "Trackchasing Tourist Attractions" page. Here's the link:  Trackchasing Tourist Attractions or my "Sports Spectating Resume" page, Sports Spectating Resume on my website at www.randylewis.org.
I live in southern California. That's probably the most inconvenient location in the country for seeing tracks in the U.S. Most of the racetracks in the U.S. are located well over 1,000 miles from where I live. As a matter of fact, my average trip covers 5,000 miles and more. I take 35-40 of those trips each season. In any given year I will travel well over 200,000 miles, rent more than 50 cars, and stay in more than 150 hotel rooms. 
I get the chance to meet people from all over the world. With trackchasing trips to 85 countries and counting just getting the chance to experience so many unique cultures, spend time in the homes of my friends and meet so many people is a huge reward for being in this hobby. I am indebted to several of these folks for their help and friendship.
It takes a good deal of planning to do the above and not spend my entire retirement portfolio. I enjoy the challenge, the travel and every other aspect of "trackchasing". In reality, my trackchasing hobby is a lot like being with the carnival. I breeze into town, stay a little while and then head on down the road.
Once you begin researching my trip itineraries from my website, yes you will want to do that, you will be surprised. One day I'll be in Tucson, the next in maybe Tuscaloosa and the following day in Syracuse. I do that kind of thing all the time. Figuring out the logistics of a trip like that is as much fun for me as watching a figure 8 race.
Now you know a little bit about my trackchasing addiction. When you receive one of my Trackchaser Reports or find one on my website at www.randylewis.org you'll get three pieces of entertainment.
First, my Trackchaser Report will be an in-depth essay of how the trip went from A-Z. Yes, I'll cover the racing aspect of things. But you will also hear about what it took to pull off the trip, the special stops that made the trip fun and the obstacles that needed to be overcome.
Secondly, you'll get a YouTube video of the racing action I saw. These are normally short 3-6 minutes highlights of the racing. My YouTube channel is named, "RANLAY". I have nearly 2,000 subscribers to my channel. Currently, I have posted more than 1,300 videos and my channel has more than 1.2 million views!
Finally, I'll share a captioned photo album using a photo-sharing program called SmugMug. Normally, there will be anywhere from 50-200 photos from each trip I take. Sometimes more! My website is linked to literally hundreds of thousands of photos from all of the trips I have taken.
There you have it. That's trackchasing…the way I do it. Do others trackchase? Absolutely. Do they share their experiences? Sorry. They don't. If you want to see the true "essence" of trackchasing you've come to the right place.
A common question I get about my hobby is, "Why?". I'm a curious fellow. I'm an adventuresome fellow. My hobby is about seeing and experiencing the things that most folks walk right past. Below is a link to a special video. It shows a small town in Missouri that I visited on one of my trips. In this video, I'll share with you exactly what I mean. This video might just make your day.
Trackchasing….this is exactly why I do it
Today's adventure was one more of the 2,000 trips that have taken me up, down and around the proverbial long and dusty trackchasing trail.  If you would like to see where I've been and experience those adventures here's the link: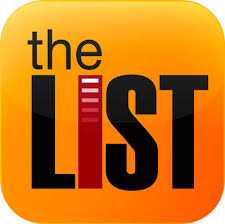 If you've got a question, comment or whatever please leave it at the bottom of this report.  It's very easy to do.  Or you can visit me on Facebook.  Thanks!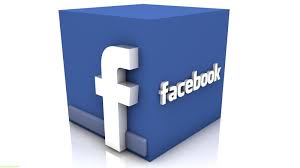 FOREWORD
Saturday, August 14, 1999.
My notes from my Lime Rock visit more than 20 years ago are limited. I did see the "Star" champ karts race on an infield paved oval. I also saw racing on  road course. My only comment about that race was "Good seafood chowder". That comment probably speaks volumes about my general interest at the time and for the most part today for road course racing.
I know that David Ziegler Sr. in the #98 was victorious on the oval. Woody Weiss took the checkered flag first on the road course in his #55 machine. The day before my Lime Rock trip I saw racing at the Hamlin Speedway in Hamlin, Pennsylvania. After seeing racing in the afternoon at Lime Rock I spent the evening at the Whip City Speedway (inner and outer ovals) in Westfield, Massachusetts. Yes, I was busy!
Wikipedia had some interesting background information about Lime Rock Park. This is what they had to say.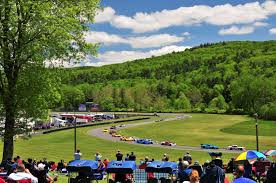 Lime Rock Park is a natural-terrain motorsport road racing venue located in Lakeville, Connecticut, United States, a hamlet in the town of Salisbury, in the state's northwest corner. Built in 1956, it is the nation's third oldest continuously operating road racing venue, behind Road America (1955) and Willow Springs International Motorsports Park(1953). The track is owned by Skip Barber, a former race car driver who started the Skip Barber Racing School in 1975. It was listed on the National Register of Historic Places in 2009.
History
The 1.53-mile Lime Rock track was originally conceived of in 1956 by Jim Vaill, who, along with John Fitch and Cornell Aeronautical Laboratory, built the track utilizing state-of-the-art road and highway safety principles of the time. The first race, a mix of G-Production class and an MG class, was held on April 28, 1957. The winner of the G-Production was Ted Sprigg in an Alfa Romeo Giulietta. The winner of the MG class was Charles Callanan in an MG TC. In 1959, Lime Rock hosted the Little Le Mans race, won by Charles Callanan and Roger Penske in a Fiat Abarth. In 2008, the track was re-paved and two new corner complexes were added.
The track has a loyal following, though it did face some resistance from the local community shortly after it opened. In 1959, the Lime Rock Protective Association, with support from the nearby Trinity Episcopal Church, took the park to Litchfield Superior Court in an effort to ban Sunday racing. The court issued a permanent injunction against Sunday racing, and its decision was upheld by the Connecticut Supreme Court. While restrictive, the carefully crafted injunction was also enabling. It preserved the track's right to conduct unmuffled sports car racing on Fridays and Saturdays, plus testing on Tuesdays and other operating benefits. The injunction stands to this day.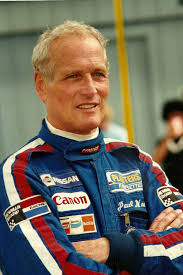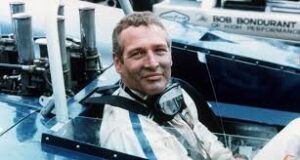 The track has featured many well-known racers including Paul Newman, who supported his own Newman-Haas team with Bob Sharp, Mario Andretti, Stirling Moss, Dan Gurney, Sam Posey, and Mark Donohue. Other racers have included Parnelli Jones, Joey Logano, Austin Dillon, Simon Pagenaud, Alexander Rossi, and Tom Cruise.
The Rolex Sports Car Series, American Le Mans Series, IMSA WeatherTech SportsCar Championship have used a configuration which included the chicane at turn five and West Bend.
Track
For years the track was listed as being 1.53 miles in length—the story goes that right after it was built, somebody used the odometer in a Chevrolet to measure the track length—and 1.53 was taken as gospel. Following the 2008 reconstruction (see below), Lime Rock's operations people measured all four possible configurations, and as it turns out, each was 1.5 miles long, plus or minus a few hundred feet. The IMSA Weathertech Sportscar Championship gives the distance of the track as 1.474 miles. The "classic" configuration is seven turns, while the three optional layouts are eight, nine and ten turns, respectively.
Road Racing Center of the East
LocationLakeville, Connecticut, United StatesTime zoneUTC-5 (UTC-4 DST)OwnerSkip BarberOperatorSkip BarberBroke ground1956Opened1957Major eventsIMSA SportsCar Championship
Northeast Grand Prix
(2015-)
Pirelli World Challenge
Lime Rock Park Grand Prix
(1992–1993, 1995-2005, 2007-2008, 2013, 2016-2018)
American Le Mans Series
Northeast Grand Prix
(2004–2013)
Rolex Sports Car Series
Lime Rock Grand Prix
(2000–2001), (2006–2008), (2010–2013)
SurfaceAsphaltLength1.50 mi (2.41 km)Turns7Race lap record43.112 seconds (P. J. Jones, Eagle Mk. III-Toyota, 1993, GTP)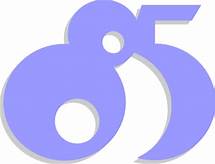 Randy Lewis – 85 countries – 2,600+ tracks.
Thanks for reading about my trackchasing,
Randy Lewis
World's #1 Trackchaser
Peoria Old Timers Racing Club (P.O.R.C.) Hall of Fame Member
Connecticut sayings: What is a garage sale? Connecticut has tag sales when they want to sell old stuff.
That's all folks!  Official end of the RLR – Randy Lewis Racing Trackchaser Report
[/tab]
[/tabs]