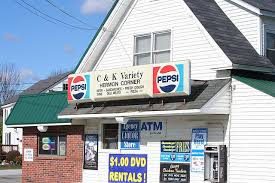 Greetings from Hermon, Maine
The Event
From the travels and adventures of the 
"World's #1 Trackchaser"
.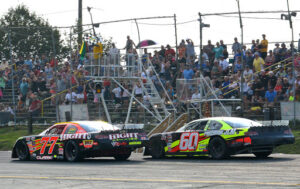 Speedway 95
Asphalt oval
 Lifetime Track #638
Reprinted with permission from my June 11, 2003, Trackchaser Report. 


THE CLASSIC TRACKCHASER REPORT
Editor's note: This is a CLASSIC Trackchaser Report. What the heck does "Classic" mean? It's simply a Trackchaser Report that comes from my trackchasing archives. For whatever reason (usually not enough time) it didn't get posted to my website when I first made the track visit. Often times a classic TR will not have a video and/or photo album attached. I didn't begin producing my YouTube videos until 2009 (YouTube channel: RANLAY). I didn't begin writing a complete Trackchaser Report until I had seen about 430 tracks. Photo albums were sort of hit or miss during the early years of my trackchasing. Additionally, if you see a website link know that link worked when the TR was originally written. Will it work now? Your guess is as good as mine! Nevertheless, this CLASSIC Trackchaser Report has finally bubbled to the surface and is now available for everyone to see at www.randylewis.org. I hope you enjoy it.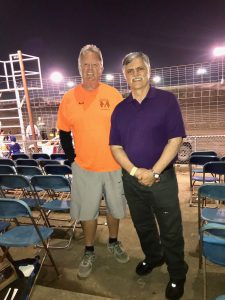 I AM A TRACKCHASER.
My name is Randy Lewis (above with college roommate Stan Logan at a track in Illinois). I hail from the sleepy little village by the sea, San Clemente, California. I am a "trackchaser". I trackchase. Have you ever in your life heard of "trackchasing"? I didn't think so. 
Today's adventure was one more of the 2,000 trips that have taken me up, down and around the proverbial long and dusty trackchasing trail.  If you would like to see where I've been and experience those adventures here's the link: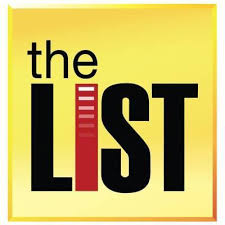 If you've got a question, comment or whatever please leave it at the bottom of this report.  It's very easy to do.  Or you can visit me on Facebook.  Thanks!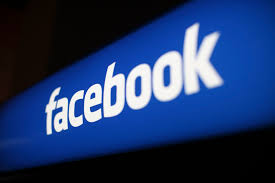 FOREWORD
Wednesday, June 11, 2003.
Greetings from Hermon, Maine,
PEOPLE/TRAVEL NEWS
Carol and I have a week's worth of vacationing that will start today.  She won't arrive in Harrisburg, Pennsylvania until 7 p.m.  This gives me plenty of time to get in a round of golf.  I played at Dauphin Highlands in Harrisburg.  The good thing about this course is that it is within a couple miles of the airport.  It's a well-kept municipal course.  Greens fees are $35, which for a Californian is super cheap.  I was a little disappointed to see the white tees at nearly 6,400 yards long.  On a damp course with very little roll that is a bit long.  I can't imagine too many beginning golfers handling that distance very well.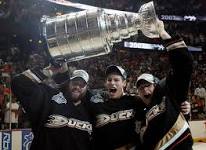 After I picked up Carol in Harrisburg, we drove up toward Ridgefield, Connecticut.  We lived in Ridgefield for 15 months starting in August of 1979 (following Ronnie Shuman's Knoxville Nationals victory!).  During the four-hour ride, we listened to our Mighty Ducks of Anaheim effort against the New Jersey Devils in the seventh game of the Stanley Cup hockey finals.  Unfortunately, the Ducks came up short 3-0.  As the game ended and the trophy was being handed out, we were just driving by the Continental Airlines arena in Rutherford, New Jersey.  Had the Ducks won we would have crashed the arena for the celebration.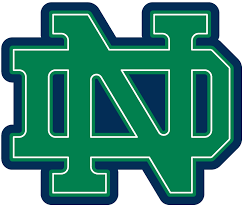 For my business friends reading this report you should know that Carol and I had lunch with Gerry O'Reilly in Litchfield, Connecticut today.  Gerry is our former V.P. of Trade Relations. He is also a proud gratuate of the University of Notre Dame.  He and I have been good friends for 25 years.  Gerry is now 80 years old and still plays tennis 4-5 times per week.
I have always wanted to visit Fenway Park home of the Boston Red Sox.  I had seen the "Green Monster" on TV so many times over the years.  Following lunch in the beautiful New England town of Litchfield, we hightailed it over to Boston.  Our mission was to see a baseball game in Fenway Park.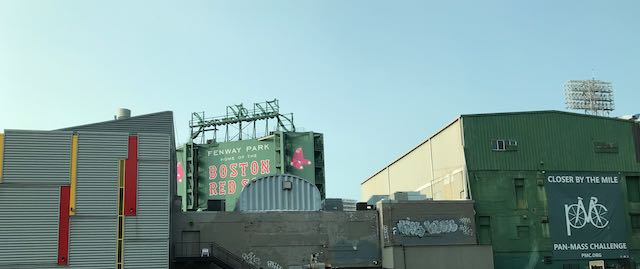 Overall, I would have to say I was disappointed in my Fenway Park experience.  The traffic in Boston is horrendous!  The East coast road system is terrible.  The game started at 7 p.m.  We arrived to within a mile or two of the stadium an hour early.  We didn't get into the park until 7:30 p.m.  Once we did find a parking lot (which took forever!), they wanted $25 to park.  We rejected that idea and found a high-rise lot about 10 blocks away for $9. 
All seats to the game were sold out.  They were selling standing room only seats for $18.  We went the scalper route.  We ended up paying $50 for a $44 face value seat.  I questioned the pricing strategy of one scalper who was asking $80 for a $60 ticket.  He, in true Bostonian fashion, was upset when I told him he was asking too much.  He pointed out that I could not take my money with me when I die.  He said I should cheerfully allow him to make "only 20 bucks profit per ticket". 
I wanted to tell him that I would rather die with my money than die and have him have my money, but I refrained.  The next scalper had a bottom line of $60 and my top offer was $50.  In a fashion I've tried successfully in the past, I offered to flip him for the difference.  He said no.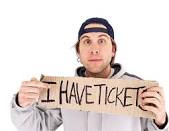 I went to the next scalper.  During my pricing discussion with him, he offered that I could have the tickets for just $50 because I had a "beautiful wife".  This was such irrefutable logic that I had to accept his offer.  This also put Carol on cloud nine for the rest of the day.  Of course, she deserves the compliment!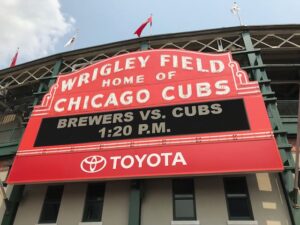 Fenway Park itself has some similarities to Wrigley Field in Chicago.  Fenway was built in 1912 and looks it.  Our seats were on the lower level under the second level seating.  We couldn't see the sky from our seats.  There was also no way to leave the first level. 
Refreshment offerings (although reasonably priced by major league baseball standards) were few and far between.  It was hot in the stadium even though the outside temperature was only about 70 degrees.  The standing-room only crowd made the place extremely difficult to move around in.  Overall, a big thumbs down for Fenway even though we saw a lot of action with the St. Louis Cardinals beating the Red Sox 9-7.   
Bev/Mike, what was your impression of Fenway last year?  We ended up at a Motel 6 for the night in New Hampshire.  They charged $72.  What has happened to the six in Motel 6?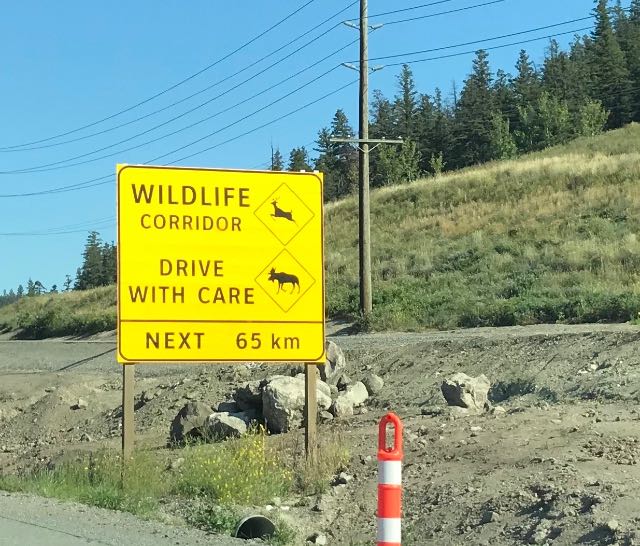 The animal roadkill in Pennsylvania is seen about every five miles.  There are deer, raccoons and other assorted varieties of dead animals.  We've driven about 250 miles in Maine and are yet to see one dead animal.  Why is that?  Maine does have moose road warning signs.  You won't see moose signs in virtually any other state.
Rental car mileage when I entered these states during the trip:
Maine – 1,621
New Hampshire – 1,605
Massachusetts – 1,476
Connecticut – 1,331
New York – 1,281
New Jersey – 1,199
Pennsylvania – 768
Ohio – 265
West Virginia – 253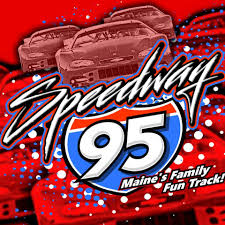 RACING NEWS:               
The Speedway 95 is in Hermon, Maine (per their souvenir t-shirts) not Bangor, Maine.  This is my 638th track and Carol's 131st.  Tonight's program was named "Wacky Wednesday" racing.  Admission was a reasonable $4.  Your ticket stub would also get you $3 off their regular Saturday night show.
The program started at 6:45 p.m. and ended at 9:25 p.m.  They ran four classes including small enduros, big enduros, small enduros – ladies class and full size trucks.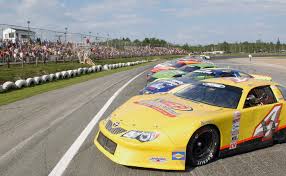 There were good fields in each class especially the small enduros.  This class had between 50 and 60 cars and they split the field into two thirty lap feature events.  The full size enduros had 17 cars for the 20-lap feature.  The ladies had a large field of 16 small enduros.  They ran fast.  I have never seen an all ladies race where the field was as competitive as these women were.  The trucks had eight vehicles.  They were unusual in the fact that they were full size pickups.
There was a fairly large crowd on hand.  I would estimate about 600-800 people.  There was plenty of seating.  The pit area is located beyond the backstretch.  The announcer kept the crowd informed very well and could be heard from most locations. 
The track itself was a nearly flat one quarter-mile asphalt oval.  They also have a smaller asphalt inner oval.  Mike G. from the U.K. reported the track ran a figure 8 race last season.  I didn't see any traditional figure 8 course so I suspect they did a "front straightaway" version of a figure 8 track.  Is that right, Mike?
The weather was cloudy with rain off and on throughout the day.  About an hour before the races were to begin everything cleared up and my lucky weather streak in 2003 continued.  The 50/50 was a modest $52 showing these Maniacs to be shrewd with their money.
RENTAL CAR UPDATE:  
The Hertz racing Ford Taurus continues to perform without problems.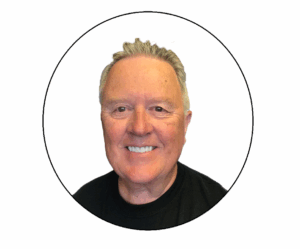 Randy Lewis
That's all the news that's fit to print from San Clemente where the women are strong, the men are good-looking and all of the children are above average and Carol is home organizing our new house.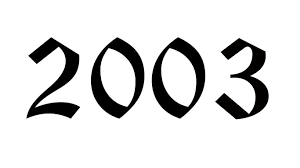 New racetracks visited in 2003
Penton Raceway, Lafayette, Alabama, April 4
Heart O' Dixie (oval), Sayre, Alabama, April 5
Heart O' Dixie (figure 8), Sayre, Alabama, April 5
Virginia International Raceway, Alton, Virginia, April 27
Bowman Gray Stadium, Winston Salem, North Carolina, April 27
Oak Level Speedway, Oak Level, Virginia, April 28
Elko Speedway (3/8 mile oval), Elko, Minnesota, May 23
Elko Speedway (1/4 mile oval), Elko, Minnesota, May 23
Elko Speedway (figure 8), Elko, Minnesota, May 23
Deer Creek Speedway, Spring Valley, Minnesota, May 24
Dodge County Speedway, Kasson, Minnesota, May 25
Trollhaugen Ski Area, Dresser, Wisconsin, May 26
Eagle Valley Speedway, Jim Falls, Wisconsin, May 26
Path Valley Speedway, Spring Run, Pennsylvania, June 6
Gambler's Raceway Park, Clearfield, Pennsylvania, June 8
Speedway 95, Hermon, Maine, June 11
Planned new racetracks for 2003
| | | | | |
| --- | --- | --- | --- | --- |
| THR | 12-Jun | Thursday Night Thunder | Beech Ridge Mtr Speedway | W. Scarborough, ME |
| FRI | 13-Jun | Regular program | Lee USA Speedway | Lee, NH |
| FRI | 13-Jun | Backup plan | Wiscasset Speedway | Wiscasset, ME |
| SAT | 14-Jun | Oval | Riverhead Speedway | Riverhead, NY |
| SAT | 14-Jun | Figure 8s | Riverhead Speedway | Riverhead, NY |
| SUN | 15-Jun | "R" rated racing | Muddy Acres | Mecklenburg, NY |
| TUE | 17-Jun | DIRT Modifieds | New Egypt Speedway | New Egypt, NJ |
| FRI | 11-Jul | Regular program | Fergus Falls Speedway | Fergus Falls, MN |
| SAT | 12-Jul | Fair race | Jamestown Speedway | Jamestown, ND |
| SUN | 13-Jul | Dakota Modified Tour | Nodak Speedway | Minot, ND |
| MON | 14-Jul | Dakota Modified Tour | Estevan Motor Speedway | Estevan, SK |
| TUE | 15-Jul | Dakota Modified Tour | Williston-Basin Speedway | Williston, ND |
| WED | 16-Jul | Dakota Modified Tour | Southwest Speedway | Dickinson, ND |
| THR | 17-Jul | Dakota Modified Tour | Dacotah Speedway | Mandan, ND |
| FRI | 18-Jul | Regular program | Cresco Speedway | Cresco, IA |
| FRI | 18-Jul | Backup plan | Rapid Speedway | Rock Rapids, IA |
| FRI | 18-Jul | Backup plan | River Cities Speedway | Grand Forks, ND |
| SAT | 19-Jul | DAY | Jones County Fairgrounds | Monticello, IA |
| SAT | 19-Jul | Early evening | Echo Valley Speedway | West Union, IA |
| SAT | 19-Jul | Late evening | Nordic Speedway | Decorah, IA |
| SAT | 19-Jul | Backup plan | Saaga International Raceway | Doyon, ND |
| SUN | 20-Jul | Regular Program | Redwood Speedway | Redwood Falls, MN |
| SUN | 20-Jul | Backup plan | Buffalo River Speedway | Moorehead, MN |
| FRI | 1-Aug | Figure 8s | Chowchilla Speedway – F8 | Chowchilla, CA |
| SAT | 2-Aug | Figure 8s | Willow Springs Spdwy – F8 | Rosamond, CA |
| FRI | 29-Aug | Figure 8s | Antelope County Frgrds | Lancaster, CA |
| FRI | 7-Nov | SCRA Sprints | Perris Auto Speedway** | Perris, CA |
| SAT | 8-Nov | Special | Irwindale Speedway** | Irwindale, CA |
That's all folks!  Official end of the RLR – Randy Lewis Racing Trackchaser Report