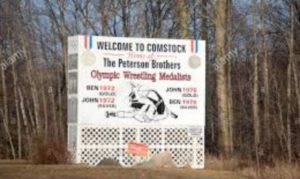 Greetings from Comstock, Wisconsin
.
.
From the travels and adventures of the 
"World's #1 Trackchaser"
.
.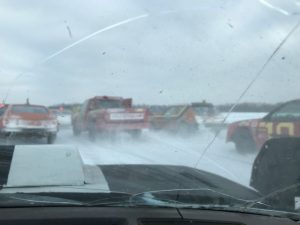 Staples Lake Ice Track
Ice oval
 Lifetime Track #2,523
The EventVideo PlusPhotos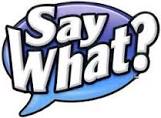 THE EVENT
I am a "trackchaser". I trackchase. Before you discovered my site had you ever heard of trackchasing? Maybe not? So….what the heck is trackchasing? Sit back, take a read and you'll be an expert on my hobby of trackchasing when you're finished.
Here's my best explanation.
Trackchasing is a three-pronged hobby. I'm a racing fan. I love to travel. I love to analyze opportunities to get the most out of everything while saving time and money.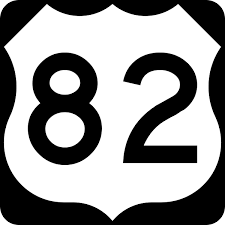 Trackchasing fills the need for all of the above. The racing part of my trackchasing has me trying to see wheel to wheel auto racing at as many different racetracks as I can all over the world. Yes, all over the world. So far things are going pretty well. As this is written, I've seen racing in 82 countries at more than 2,500 tracks. As a matter of fact, I've seen racing at more tracks than anyone else in the world.
Equally important to me are the things I get to see and experience over the "long and dusty trackchasing trail". I call these adventures "Trackchasing Tourist Attractions". You won't want to miss my "Trackchasing Tourist Attractions" page. Here's the link:  Trackchasing Tourist Attractions or my "Sports Spectating Resume" page, Sports Spectating Resume on my website at www.randylewis.org.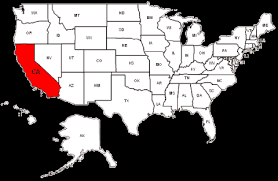 I live in southern California. That's probably the most inconvenient location in the country for seeing tracks in the U.S. Most of the racetracks in the U.S. are located well over 1,000 miles from where I live. As a matter of fact, my average trip covers 5,000 miles and more. I take 35-40 of those trips each season. In any given year I will travel well over 200,000 miles, rent more than 50 cars, and stay in more than 150 hotel rooms.
I get the chance to meet people all over the world. With trackchasing trips to 82 countries and counting just getting the chance to experience so many other cultures, spend time in their homes and meet their friends is a huge reward for being in this hobby. I am indebted to several of these folks for their help and friendship.
It's takes a good deal of planning to do the above and not spend my entire retirement portfolio. I enjoy the challenge, the travel and every other aspect of "trackchasing". In reality, my trackchasing hobby is a lot like being with the carnival. I breeze into town, stay a little while and then head on down the road.
Today's adventure was one more of the 2,000 trips that have taken me up, down and around the proverbial long and dusty trackchasing trail.  If you would like to see where I've been and experience those adventures here's the link: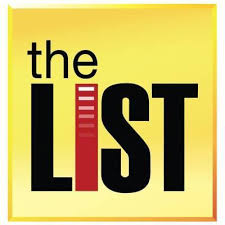 If you've got a question, comment or whatever please leave it at the bottom of this report.  It's very easy to do.  Or you can visit me on Facebook.  Thanks!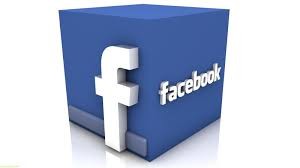 FOREWORD
Friday, January 25, 2019.
A couple of years ago I thought that I was running out of ice tracks to visit. Then last year I saw ten ice tracks. There's a reasonable chance I may see ice racing at more tracks in 2019 than I did in 2018. What does this tell me? It's very difficult to predict the future in the hobby of trackchasing!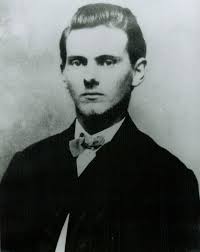 For the third straight weekend I started my trackchasing trip with a flight to Minneapolis, Minnesota. People used to ask Jessie James why he robbed banks. His answer was simple, "That's where the money is". Why do I go to Minneapolis? That's where the ice tracks are!
I wouldn't be surprised if I get to visit Minneapolis another time or three before the ice melts on North American lakes. Did you know that Minnesota has more than 11,400 lakes that are larger than 10 acres? I'm considering buying three junk ice racers and hauling them around to all of the Gopher state lakes.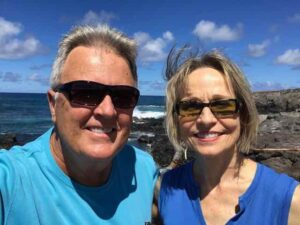 Carol would not be joining me on this trip. She's not much for ice racing. Of course she's invited on every one of these trips. She will be making her ice racing debut for 2019 in a couple of weeks.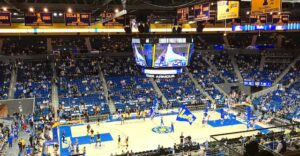 I left for this trip on Friday morning. Last night, Thursday night, Carol and I drove nearly 150 miles round-trip, like we do several times each winter, to see the UCLA Bruins play basketball. For this game they would face-off with the Arizona State Sun Devils. Did you know that I am a former Arizona State student? Yes, I am. Want to know who won last night's game? Google it.
Before I could leave on this morning's trackchasing trip I needed to open the birthday present Carol had gotten me especially for my ice racing season. She always packs all of my gifts in a big Nordstrom's type paper bag with all kinds of girly ribbons, etc.
I could go through just about an entire ice racing season just wearing what Carol gave me today. There were thermal socks. She gave me a beautiful long sleeve fleece jacket. A highlight was the ultra-thin space age long underwear bottoms. This underwear is probably thinner than your normal T-shirt. Another highlight was going to be the "head sock". That would keep my head, neck and ears warm. She had a few other things tossed in there as well. She's really been doing her ice racing cold weather prevention research. Way to go Carol!
Long-time readers know that I have seven expense categories that I track for my hobby of trackchasing. Those are in no particular order, airfare, airport parking, rental cars, hotels, gasoline, food and race tickets.
You might also recall that Carol and I were married nearly 47 years ago. We both came from pretty poor families. We paid for 100% of the cost of our wedding. What was the cost? $500. We had to take out a $200 loan in order to pay for our $500 wedding!
Something about our finances really used to "tickle" me. "Tickle me" in this context was a phrase my grandmother used often. Some of the trackchasers used to accuse me of being "wealthy". In their eyes someone of "wealth" was a bad guy. That was true even though they probably bought lottery tickets in the hopes of being wealthy themselves! Of course there is a common phrase that says, "When John says something about Joe it says more about John than it does Joe.
I think when anyone says something about someone having money or privilege or whatever it's a symptom of class envy. Class envy is simply a behavior when one person feels badly for themselves that someone else seems to be doing better. I have never had class envy toward any people who are bigger, better, faster, richer or whatever than me. I wish them well and congratulate them on their success.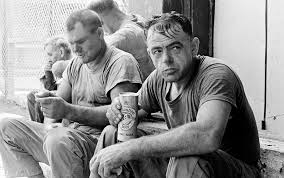 I also got a kick out of those trackchasers who tried to portray themselves as a "working man". Isn't everyone who goes to work as a male a "working man".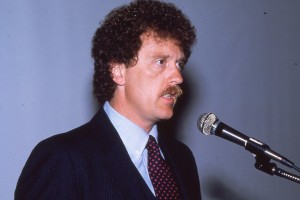 When I worked as a sales manager I didn't really have any set hours. After a day at the office on Monday the first salesperson I worked with on Tuesday would pick me up at 7 a.m. They would then work a much harder and longer day than they had ever recorded when I wasn't with them just trying to impress the boss. They would drop me at the airport at 5 p.m. I would wait an hour to catch a flight at 7 o'clock or so and end up getting to my hotel in the next city at 10 p.m. or later.
Then sales rep #2 on Wednesday would pick me up at 7 a.m. We would run through the same drill that we did the day before only with a new salesperson. He or she would then drop me at the airport and I would pull into the hotel at 10 o'clock or later on Wednesday night. The process was on Thursday until I was finally able to get home and catch up on all of the office administrative work on Friday.
When I was a beginning sales rep my day went from 7-8 in the morning until five at night. Back in those days my boss told me that I could call him anytime I wanted to discuss the business except for the one hour when his family and he would be having dinner together. It was common, at least a couple of nights a week, to spend an hour and a half or two in the evening talking with my boss.
I always wondered how the deliveryman working an eight or nine hour shift five days a week, or a teacher who worked even shorter hours, could possibly think of themselves as a "working man" compared to what I was doing. On most evenings I was flying, meeting with people or talking on the phone with business people. I think the delivery man was likely having a cold one by 5 o'clock in the evening and laying on the recliner half asleep watching Archie Bunker. Why do I describe it that way? Because folks that's the way it was.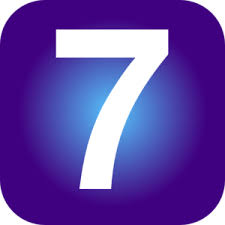 I told you I have seven expense categories with my trackchasing hobby. The first is airfare. I'll be the first to tell you that I have an airline sponsorship. It allows me to get reduced airfare if I'm willing to standby and if there is an open unsold seat on the plane. Would you like to plan a vacation knowing that you're going to show up at the airport and you may or may not get on the plane? It's what I have to do every week when I go trackchasing.
More than 10 years ago I signed up with LAX World Parking. They agreed to give me a really sweet deal on airport parking. A day's worth of parking at LAX will probably set you back about $15-20 for a 24-hour period. LAX World Parking knocks my parking charge down to a fraction of that amount.
The National Car Rental Company is my primary rental car sponsor. Throughout the year they will give me free days where I don't have to pay anything for the car. You'll see me using those free days when I have one-way rentals, which if I didn't have sponsorship would be extra expensive. On this particular trip I asked for a $20 discount simply because I could and they gave it to me.
Last year I stayed overnight away from my home some 213 nights. Some of those nights were for trackchasing and many of them were for personal vacations. Can you imagine the expense of paying for 213 nights of lodging? Remember, I'm the guy you had to borrow $200 to pay for a $500 wedding.
Priceline.com, Marriott and Sheraton hotels are my primary supporters for lodging. Let me give you an example of how that worked with this evening's hotel stay at the Marriott in Minneapolis, Minnesota.
First, Priceline got me a standard room at the Marriott for $72 plus tax. That was about half what the general public was paying for the Marriott on this particular night.
When I checked into the Marriott, since they were a long-time sponsor, they rewarded me in several different ways. First I was upgraded to a suite. This was a nearly new hotel. The suite was spacious and probably cost nearly twice as much as the regular rate for a standard room.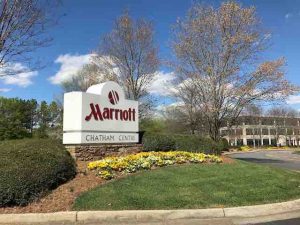 Next, the Marriott staff member agreed to waive the $13.95 per day ultra hi-speed Wi-Fi charge. Then she told me that I could raid the gift shop and select whatever beverages I preferred at no charge. Finally, she gave me a certificate for a complimentary buffet breakfast, which the Marriott was selling for $17 plus gratuity. Yes, Marriott and Sheridan properties have long been supporters of mine.
Costco helps me out with my gasoline purchases. They gave me a 4% rebate on all of my gasoline expense. They aren't my strongest sponsor but I accept all except sponsorship be they big or small.
OK, I told you that I spent 213 nights on the road last year. If you add another 30 days or so when I was coming back from those trips that means that I was on the road some 240-250 nights in 2019. Can you imagine the expense of eating in restaurants and airports some 250 days of the year? Yep. That could add up.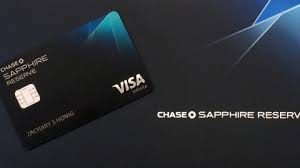 Recently I signed on with the Chase Sapphire Reserve Visa credit card company. They give me lots of free travel. As a matter fact, they paid for Carol's flight back from Australia to the United States here just a couple of weeks ago.
They also subsidize, oftentimes at a 100% rate, my food expenses in airports all across the world. Here's an example. There's a restaurant called Rock N Brews in terminal one at LAX. I stopped there today.
Of course, if you're going to eat in an airport it's going to be more expensive. Rock N Brews is no exception. Today I ordered two nearly foot-long hotdogs that were wrapped in pretzel buns and served with French fries. I had one before I hopped on my airplane and took the other one to consume during the flight.
My bill came to $29.57. How much would I need to pay? My part of the bill was $1.57 U.S. That's a pretty good sponsorship when Chase Visa pays 95% and I pay 5%.
This brings me to the seventh and last trackchasing expense category, race tickets. Almost every year race tickets are the least expensive of all of my expense groups.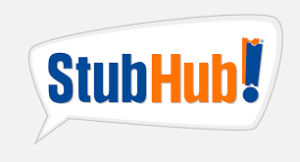 The ticket selling agency StubHub helps me out here. As an example, I picked up a ticket to the Chili Bowl last week for $31. The face value of that ticket was $54. My seat location was one of the best in the entire house. Saving 23 bucks is a pretty big deal. I can do a lot with 23 bucks.
Of course, quite a few racing venues don't charge anything at all. This is especially true with ice racing. I would say eight times out of ten there is no charge to watch an ice race. On other occasions a race promoter will give me a complementary ticket.
You should know that I never use my trackchasing celebrity to get a free ticket. Nevertheless, when I visit many racing operations the promoter is simply proud to show me what he/she has developed and built. It's a lot like having a guest come to your home. You want that visitor to have a good time. You're certainly not going to charge your houseguest for the meal they  consume at your place.
So why do I share this information? Is it because I want to brag about the sponsorships I have acquired over the years? No, it isn't that. I simply want to share with you how I do business. The smartest among you will be able to imitate and possibly improve upon what I've been able to do. If you can take one or all of my ideas and make them beneficial for you then it was 100% worth it for me to share in the first place.
I have just told you about the monetary aspects of trackchasing. Equally important are the personal relationships that I have with racing promoters, racing fans and race drivers. There were a couple of guys, Kris and Mike, who communicated with me all week about the ice racing at Staples Lake. Without them I wouldn't have known if and when the races were going to be held and where. Thanks guys. Really appreciate it.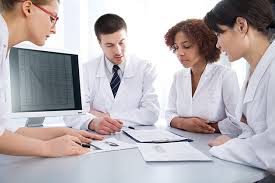 I have something that my fellow competitors in trackchasing don't have. I get the benefit of the Randy Lewis Racing Research Department. They were the first people to come up with the idea that Staples Lake was having ice racing this weekend. This was the first ice racing on Staples Lake in a long time. Most people don't know that they raced here in the late 80s and early 90s.
Staples Lake is located in Comstock, Wisconsin. Comstock was nearly a two-hour drivefrom Minneapolis. I arrived at 11:30 a.m. and pulled the National Car Rental Racing Toyota directly onto the lake. When was the last time you rented a car and drove it onto a frozen lake?
THE RACING
Staples Lake Ice Track – Comstock, Wisconsin
Today the, "Hard Water Racers on Staples Lake" would be racing on an oval configuration. This was the Stable Lake ice racing group's first event of the year. This was going to be flat track racing. Why? Water seeks its own level!
A few years ago, actually in 2011, I went ice trackchasing at Lake Magnor in Clayton, Wisconsin. How do I know that? Two reasons.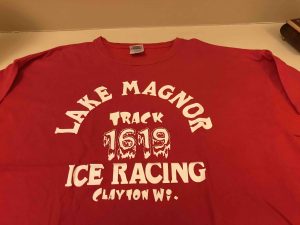 One, I have some very detailed Excel spreadsheets which keep track of my trackchasing history. Secondly, I've got a bright red T-shirt that reads Lake Magner track #1619. That shirt confirms all of these details. The ice racers from Lake Magnor gave me that T-shirt when I showed up lo those many years ago.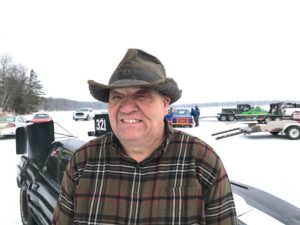 I had both men and women coming up to me all day today telling me that we had met at other ice racing locations like Rice Lake and Lake Magnor. One of the first guys to say hello was a fellow by the name of Pete Rivard (above). He reminded me that he had taken me for a ride in a race at Lake Magnor. It was all starting to come back to me even though that Lake Magnor visit was more than 900 tracks ago!
One fella came up and said, "You were at Rice Lake." Another person said we had met in Superior, Wisconsin. One lady came over and told me that when we last met her daughter was in high school and now she's racing on the ice as an adult! Another nice lady came up to say hello and told me that we had met and she was still racing in the ladies division even though her car was "really slow today". Fine people. Nice people.
I was able to listen in at the drivers' meeting. I was sort of in the back of the group and couldn't hear everything the woman who was conducting the meeting was saying. She did say that she was looking for someone to flag the races. I'll tell you more about that duty and what it looked like today a little bit later.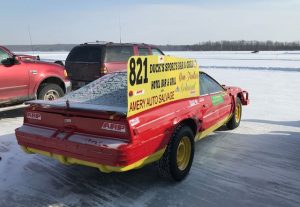 The Hardwater Racers on Staples Lake ice racing organization operates with one class. These are stock cars, Detroit iron. The cars race with two studded tires. The studded tires are the non-powered tires. That means a front-wheel drive car would have the studded tires on the rear and the rear-wheel drive cars would have the studded tires on the front. That probably knocks down the speed but increases the handling.
The drivers have a pill draw to determine their heat racing lineups. They start seven cars in about eight heats. Each driver competed in four heats and then the feature event.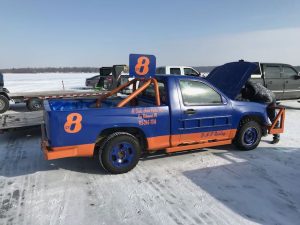 I'm going to guess there were 15 cars or so racing today, all in one class. The group was very well organized. As soon as one heat race was completed the next one was coming onto the track. I arrived at about 11:30 a.m. By 2:45 p.m. all of the "owners" races were finished.
Following that racing they had a "loaners" division. These were the same racecars that raced in the owners group but now they were being loaned to wives and girlfriends and mechanics and such. I stayed for the owner's racing. When the first race of "loaners" (no, not drivers without friends) hit the track with four female competitors it was time for me to go. I'll tell you why shortly.
Pete Rivard, my buddy who had given me a ride all the way back in 2011, was again going to be my chauffeur today. I would end up riding with him in two heat races as well as the main event.
These stock cars race with full roll cages. Surprisingly, not all ice racing stock cars race with a cage. I sort of had a choice today. The first option was riding in one of Pete's team cars where I would crawl in and out of the front window because the door was welded shut. Or, I could ride with Pete in his car where the door opened just like it does on your passenger car. I chose the easier route!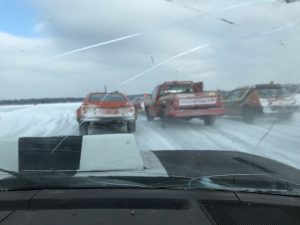 In the first heat Pete told me he would be starting at the back of the seven car field. I liked that idea. I was going to get some good video race footage. Starting in the back of the pack provides a much more entertaining view than starting on the front row pole.
First, they gave me a full face race helmet. Then I struggled a bit to be able to move the passenger seat back far enough for me to get in. Even getting in with a passenger side door was difficult for me. With the race helmet on my height increased from six foot three to about six foot seven! The car's roll cage moved the interior height down another three or four inches. When I rode in the race my helmet was touching the roof of the car the entire time. Was that safe?
You are absolutely not going to want to miss today's race video. It's as real of a depiction of what being in one of these races is like unless you're actually doing it. I will say this about the video. It's a lot more fun being inside the car. The video tends to make the cars look as if they're racing at a slower speed than they really are.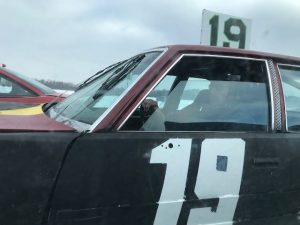 I was absolutely amazed at how little contact there was in this kind of oval ice racing. Remember they're racing on ice and only two of their tires are studded. We had cars in front of us, in back of us and to the side. Lots of fun!
Last week I went ice trackchasing in Manitoba, Canada. Up there the most dangerous position at the track was that of corner worker. Why? The wind chill temperature last week was about 35° below Celsius which is almost the same -35° on the Fahrenheit scale. When it gets to be 40° below zero they don't race because it simply too cold and too dangerous for the corner workers to be out in it.
What was the most dangerous position today on Staples Lake? That was easy. The flagman was in the most dangerous position by far.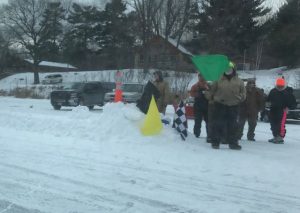 The flagman stands on ground level as you might expect on a ice track. Today he was located on the outer edge of the main straightaway of today's roughly quarter-mile ice oval. With the cars came out of turn four they commonly raced down the outside lane of the front straight. This meant they were passing at a speed of about 60 mph within 5 feet or so of the flagman.
Folks, I was born at night but not last night. Would I want to stand on a frozen lake and have someone drive there sliding, racing stock car past me at 60 miles an hour from a distance of 5 feet with other drivers pushing and shoving all the way? No, I would not.
I didn't like the flagman standing in that position. To make matters even worse others were very near flagman. It wouldn't take much for an ice racing car to lose control and/or be pushed out of control and wipe out the flagman and a few other people. I almost think it would be safer if the flagman stood on the inside of the track, if he has to stand that close to the track at all rather than the outside. I hope they take a second look at this and do something to increase the safety of the flagman and the spectators nearby.
In the first heat we started in seventh position and moved up to third. That was when Pete yelled over to me that something wasn't right with the car. What wasn't right? He had a flat left front tire.
I rode with Pete in the second heat race as well. Early in that race we blew a right front studded tire. Pete's car was a rear-wheel drive machine. That meant the power came from the back wheels that were not studded.
Most ice racers are what you would call low-budget racers. I would put Pete in that category as well. With his two best studded tires now out of commission he replaced his left front with a completely non-studded tire and his right front that had about half of the studs missing.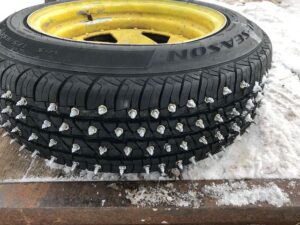 Those replacement front tires put Pete at a significant disadvantage. A good studded tire looks like the one pictured above. When he went into the turns the car pushed badly. There was no way he could compete with the other drivers without studded tires.
Pete told me he had been racing this car for the past four years. It wasn't the same car that he had used back at Lake Magnor when I rode with him last time. Pete also told me that it takes about eight hours to prepare an ice racing tire. During that time he puts 360 screws into the tire which act as studs and grip the ice strongly.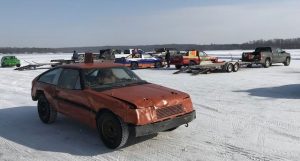 I wish I had been able to spend more time with Kris and Bob (above), the fellows who had given me all the information about racing at Staples Lake. As a matter fact, I didn't even get a chance to meet Kris. However, Pete and his family and the guys who were part of the racing teams and crew nearby were very friendly and helpful.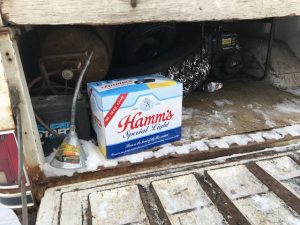 I think I've told you that every time I've ever visited the state of Wisconsin I am reminded they drink more beer in the Badger state than in any other state. Today I observed a couple of "30 packs" of Pabst Blue Ribbon and Hamm's just waiting to be consumed with the races were finished.
AFTER THE RACES
It had been a good day on the ice, a real good day. I have now seen racing at 93 ice tracks. I saw racing today at my 88th lifetime track in Wisconsin. I had gotten a ride in three separate races. Very exciting.
From my position in Comstock, Wisconsin I needed to make a four-hour drive down to Madison, Wisconsin. My sister Becky and her husband Bob were going to join me for the ice racing tomorrow in Poynette, Wisconsin. That's going to be fun.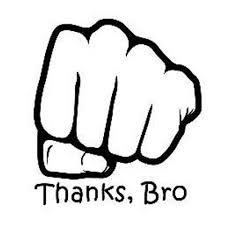 I can't thank the people with the Hard Water Racers on Staples Lake ice racing group enough. With all of the advance information as well as their welcoming me when I stepped onto their ice track and then finally the actual ability to be able to ride shotgun in several different races was above and beyond. Folks, thanks. I hope you guys have a really fantastic ice racing season here in 2019.
Good afternoon from Staples Lake, Comstock, Wisconsin
Randy Lewis – 82 countries – 2,523 tracks.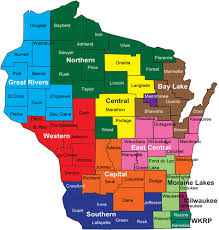 Wisconsin
The Badger state
This afternoon I saw racing at my 88th lifetime track in the Badger state, yes, the Badger state.  I hold the #4 trackchasing ranking in Wisconsin.  I've seen 88 or more tracks in eight different states.
Thanks for reading about my trackchasing,
Randy Lewis
World's #1 Trackchaser
Peoria Old Timers Racing Club (P.O.R.C.) Hall of Fame Member
Wisconsin sayings: 
"Stop-and-go-lights"
Substitute for "Stop Lights"
"Just turn left at the stop-and-go-light."
QUICK FACTS
LIFETIME TRACKCHASER COMPARISONS 
The threemost important trackchasing comparisons to me are:
Total lifetime tracks seen
Total "trackchasing countries" seen
Lifetime National Geographic Diversity results
Total Lifetime Tracks
There are no trackchasers currently within 690 tracks of my lifetime total.  Don't blame me.
Randy Lewis, San Clemente, California – 2,523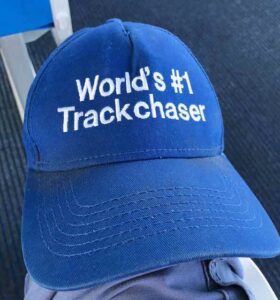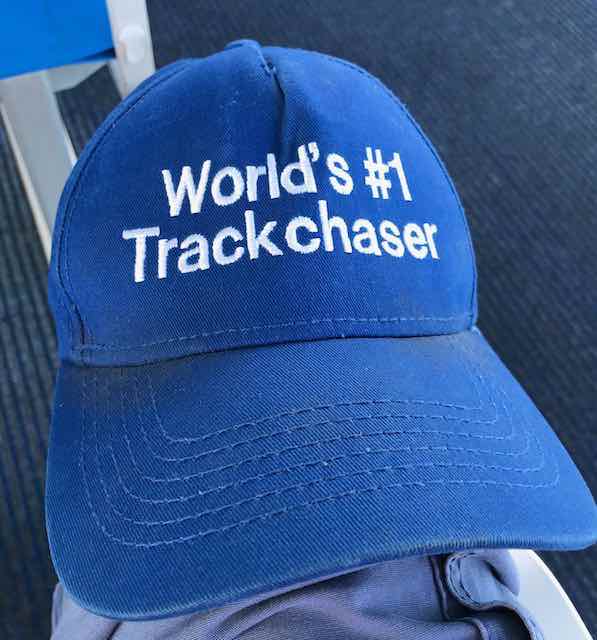 Total Trackchasing Countries
The nearest trackchasing competitor has seen racing in 30 fewer countries compared to my lifetime total. 
Randy Lewis, San Clemente, California – 82
Current lifetime National Geographic Diversity results
Randy Lewis, San Clemente, California – 4.14
That's all folks!  Official end of the RLR – Randy Lewis Racing Trackchaser Report
Click on the link below to see the video production from the racing action today.
Click on the link below for a photo album from today's trackchasing day.  You can view the album slide by slide or click on the "slide show" icon for a self-guided tour of today's trackchasing adventure.
My first Wisconsin ice race of 2019