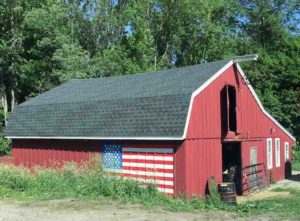 Greetings from Thompson, Connecticut
.
.
From the travels and adventures of the 
"World's #1 Trackchaser"
.
.
Thompson International Speedway
Asphalt oval
Lifetime Track #578
.
.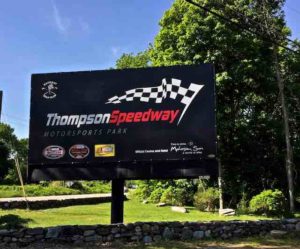 Thompson Speedway Motorsports Park
Asphalt road course
Lifetime Track #2,102
.
.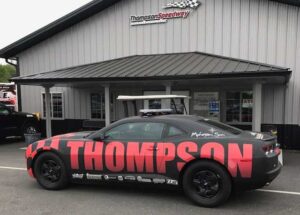 Thompson Speedway Motorsports Park
Mixed surface road course
Lifetime Track #2,329
The EventThompson...the ovalThompson...the road courseThompson...Red Bull GRCVideo PlusPhotos

THE EVENT
I have had the opportunity to follow my trackchasing hobby all over the world. As this is written I have seen racing in 74 countries. My lifetime track total exceeds 2,300. Each and every year I will trackchase in 25-30 states. At track #1,040 I moved into the "World's #1 Trackchasing" spot.
Did you know that back in 1979/80 we lived in Ridgefield, Connecticut? Yep, we lived on the east coast for just 15 months as I climbed the corporate ladder. During that brief stay we used wood to heat our home, picked up a brand new fire engine red Cadillac Sedan Deville and saw several of the east coast's best racetracks.
I first came to Thompson in 2002.  I returned in 2015 and now I was back in 2017.  This post will give you my review, photos and videos from those trips.  If you've never been to the Thompson Speedway Motorsports Park I hope you get the chance some day.
My hobby is not only about racing. Trackchasing for me centers around three things. The racing part is pretty obvious. However of equal importance is the logistics of trackchasing and the opportunity to see the world.
I live in Southern California. The vast majority of tracks are located in the Midwest and East. It takes a good deal of logistical planning to get from where I live to where the tracks are. For the past 15 years I have traveled about 175 nights each and every year. Surprisingly to some, more than half of those overnights were not part of trackchasing.
Then there's the travel just for the fun of seeing new things. You won't want to miss my "Trackchasing Tourist Attractions" page or my "Sports Spectating Resume" page on my website at www.randylewis.org. That will give you some understanding on how important seeing the world is with my hobby.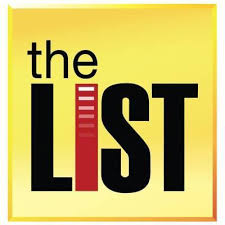 Today's adventure was one more of the 2,000 trips that have taken me up, down and around the long and dusty trackchasing trail. If you would like to see where I've been and experience those adventures here's the link:
If you've got a question, comment or whatever please leave it at the bottom of this report.  It's very easy to do.  Or you can visit me on Facebook.  Thanks!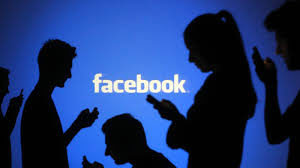 Reprinted with permission from my June 27, 2002 Trackchaser Report
Greetings from Thompson, Connecticut,

PEOPLE/TRAVEL NEWS
A new era has begun. At exactly 5 p.m., the night before I left on this trip, I worked my last official minute as an employee of Procter & Gamble. Earlier in the day, I had dropped Carol at the airport for her annual Longaberger basket trip. In the afternoon, I had my final meeting, a two-hour session with my replacement. This allowed me to get back to San Clemente before the ceremonial 5 p.m. deadline. In reality, I've never worked set hours in my life. If I had, I probably wouldn't be a trackchaser. I wanted to celebrate at our new house that is under construction. Arriving at the house at 4:50 p.m. I scrambled up to the roof deck on a perfect blue-sky day to see a panoramic ocean view just 100 yards away. I sat down in my beach chair and watched the second sweep hand as it bore down on 5 p.m. 5…4…3….2…1 I'm no longer working for money! My official last payday is June 30, 2002. I'll be taking Thursday and Friday of this week as personal business days and, of course, Saturday and Sunday are off days. After Sunday night, I'll bow out with 29 years and 362 days of employment. I'm rounding it to 30 years. Thanks for indulging me with this important event!
This racing trip began with the traditional 4:20 a.m. wakeup call for a 6:47 a.m. flight departure. How would my first non-working day go? Actually, it had its vicissitudes. The flight from Orange County thru St. Louis on to Hartford, Connecticut was uneventful. When I got to Hartford, things started to change.
While I was waiting for my bags, I started returning messages. The first one to my realtor informed me that our old house, which is in escrow, would need $5,000 in repairs to the furnace (seems there was a recall and we never heard about it) and $2,100 in electrical repairs. Not a good way to start Hartford!
About this time, I noticed the Hartford airport was operating on this 90-degree day without air conditioning. This airport was a far cry from the Disneyland like showplace of the Orange County airport. The northeast is probably my least favorite place to travel since everything seems old and worn out, streets are not marked and the conveniences offered just seem to be sub par (no offense to my northeastern trackchasing brethren intended although it might be taken).
My rental car company is going to be National Car Rental. I'm an Emerald Aisle customer and when the bus takes me to the lot I can just jump out, grab a car and I'm usually out in 2-3 minutes. Not today! I got my car OK and pulled up to the exit as the third car in line. Little did I know that the car that was first in line would take more than 15 minutes to clear. By this time, there were 8 cars behind me for a total of 11 in the only lane available. While I was waiting, it began to rain. The forecast was for 60% chance of precipitation. It wouldn't take much rain to cancel the show I was planning to attend. To add insult to injury, as I waited in line, I noticed they had not filled the gas tank. The car had one-eighth of a tank of gas when it should have been full. The rental car attendant said, "Just bring it back with an eighth of a tank". Know I'll have to plan my gas strategy around getting it down to near empty before I return it rather than simply filling it up at the trip's end.
If this is how my not-working for money life is going to go, I'm not sure I'll be able to handle it!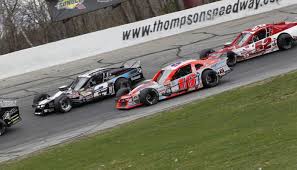 RACING NEWS
The Thompson International Speedway is my 578th different track to attend. I've tried to go here before but the weather never cooperated. I almost missed out today. I followed my Rand McNally CD directions without looking at any other formal maps. It had me driving 2-3 miles on several different two lane state highways. I guess that's the only way to get from I-84 to I-395. It all worked out perfectly and I arrived at the track at 7 p.m.
They had already started racing the "features only" portion of their 5-division program. They were just beginning the second feature, the mini-stocks. The weather threatened. I threw the "big bag" on top of the trunk and frantically searched for my umbrella. It might be in there but I never found it!
Next step was to get my ticket and get in this place before I got rained out. As I was getting ready to buy my $18 ticket, I reached for my money clip. It wasn't there! I searched in all 6 pockets of my shorts. No dice and no money. I went back to the car, opened the trunk, opened my briefcase and there sat the money clip. The mini-stock feature was now just concluding. I could see this race when the cars were on the backstretch from the parking lot so if it rained now I thought I might be able to stretch it and say I saw a race.
Once I DID enter the track I was drawn to the concession stand. I had heard Thompson served good track food. I hadn't eaten much all day. I started with a Philly cheese steak sandwich and large diet Pepsi for $8. It was good. A few minutes later, I couldn't resist the fried clams for $6.50. They were lightly fried and tasted like calamari, one of my favorites. A little later I sampled a $4.75 draft Budweiser. All in all, $19.25 for food. Apparently, I'm not a cheap date. I also spent 2 bucks on a Speedway Scene racing paper in the hopes I might see an ad for some unusual racing event this coming weekend. No luck. There were hardly any ads in the paper at all.
What about the racing you ask? The races were good on this one half mile asphalt oval. As one of the announcers walked by me he stopped to talk. He told me that Thompson International Speedway was the first asphalt racetrack in the country. He said Indianapolis Motor Speedway was running on bricks when Thompson was asphalt.
This is a professionally run track. They started about 30 cars in each of the pro stock, late model and modified features that I saw. The entire program was over by 9:30 p.m. The announcer told me they had 4,700 people last Thursday and estimated they only had 3,200 this week. I suspect the weather and possibly the $18 admission price held some people back for this special Thursday night show.
The cars pit off the first turn. The track has a professional looking scoreboard, the announcers can be heard well, and they are knowledgeable. The seating capacity is 15,000. The track runs regularly on Thursday nights. There probably aren't 10 tracks in the world that run regularly on Thursdays.
TRACK FOOD:   Decribed above.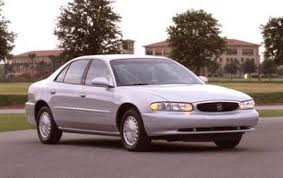 RENTAL CAR UPDATE:   The National Rental Racing Buick Century is a nice riding car. I'm paying $36.50 a day which is a bit higher than I normally pay. Since I'll have the car on a Tuesday that screws up the weekend rate. I tried Priceline and couldn't beat this Emerald Aisle rate. I noticed that Alamo and National have merged. I've also heard that Budget Rental Car is on the verge of bankruptcy. Did one of you readers spill the beans about rental cars being such a good bargain that has been mentioned here several times? Remember the information I give you is confidential. What is said here stays here or all of these good deals will vanish overnight.
TRACK RADIO FREQUENCY:   464.500. Lots of good radio communication tonight.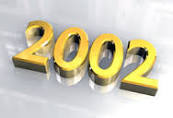 New racetracks visited in 2002
The websites listed below worked in 2002.  Do they work today?  Who knows.  Give it a shot if you like.
Beebe Speedway, Beebe, AR (http://www.beebespeedway.com/.)
North Alabama Speedway, Tuscumbia, AL (www.northalabamaspeedway.com)
Pike County Speedway, Magnolia, MS (http://hometown.aol.com/racecentrl/index.html)
North Central Arkansas Speedway, Yellville, AR (http://www.northcentralarspeedway.com/)
West Plains Motor Speedway, West Plains, MO (http://www.westplains-speedway.com/)
Southern National Speedway, Kenly, NC (http://www.southernnationalspeedway.com/)
Carolina Motorsports Park, Kershaw, SC (http://www.cmpracetrack.com/)
The Dirt Tract at Lowe's Motor Speedway, Concord, NC (http://www.charlottemotorspeedway.com/)
Oglethorpe Speedway Park, Savannah, GA (www.ospracing.net)
Big Daddy's South Boston Speedway, South Boston, VA (http://www.southbostonspeedway.com/)
Bakersfield Raceway Park, Linton, IN (http://www.ncci.net/Bakersfield/)
Indianapolis Raceway Park (road course), Indianapolis, IN (http://www.irponline.com/)
Kil Kare Speedway (one-quarter mile oval), Xenia, OH (http://www.kilkareraceway.com/)
Thunder Raceway, Show Low, AZ (http://www.thunderraceway.com/)
Columbus 151 Speedway, Columbus, WI (http://www.racingonline.com/columbus151/)
Kalamazoo Speedway, Kalamazoo, MI (http://www.kalamazoospeedway.com/)
563. Galesburg Speedway, Galesburg, MI (http://www.galesburgspeedway.com/)
Toledo Speedway (small oval), Toledo, OH (http://www.arcaracing.com/)
Toledo Speedway (figure 8), Toledo, OH (http://www.arcaracing.com/)
Irwindale Speedway (figure 8), Irwindale, CA (http://www.irwindalespeedway.com/index.html)
Lafayette County Fairgrounds, Darlington, WI (http://www.racingonline.com/lafayette/)
Hamilton County Fairgrounds, Webster City, IA (no web site)
Missou Speedway, Moberly, MO (no web site)
Hartford Raceway Park, Hartford, MI (http://www.hartfordspeedwaypark.com/)
Stateline Speedway, Edon, OH (http://www.statelinespeedway.net/)
Sixty-Seven Raceway Park, Godfrey, IL (http://www.67racewaypark.com/)
Callaway Raceways, Fulton, MO (http://www.callawayraceways.com/)
Adams County Speedway, Corning, IA (http://www.acspeedway.com/)
Mid-America Motorplex, Pacific Junction, IA (http://www.midamericamotorplex.com/)
Price Motors I-35 Speedway, Mason City, IA (http://www.i-35speedway.com/)
Twin Cities Raceway, North Vernon, IN (http://www.twincitiesraceway.com/)
Thompson International Speedway, Thompson, CT (http://www.thompsonspeedway.com/)
Planned upcoming races
| | | | | | | |
| --- | --- | --- | --- | --- | --- | --- |
|   |   |   |   |   |   | — |
| 579 | FRI | 28-Jun | Fireworks Special | Accord Speedway | Accord, NY | — |
| 580 | SAT | 29-Jun | Regular program | Canandaigua Speedway | Canandaigua, NY | — |
| 581 | SUN | 30-Jun | Regular program | Starlite Speedway | Trumansburg, NY | — |
| 582 | SUN | 30-Jun | Special event | Wyoming Cty Intl Raceway | Perry, NY | — |
| 583 | MON | 1-Jul | Enduro 4 p.m. | Flamboro Speedway | Freelton, NY | — |
| 584 | MON | 1-Jul | Special event | Merrittville Speedway | Thorold, Ont | — |
| 585 | SAT | 6-Jul | Figure 8s | Brooklyn Raceway | Brooklyn, IA | — |
| 586 | SAT | 6-Jul | Legends | Brooklyn Raceway | Brooklyn, IA | — |
| 587 | SUN | 7-Jul | IRL | Kansas Speedway | Kansas City, KS | — |
| 588 | SUN | 7-Jul | Regular program | Double X Speedway | California, MO | — |
| 589 | MON | 8-Jul | UMP Summernationals | Shawano Speedway | Shawano, WI | — |
| 590 | TUE | 9-Jul | Regular program | Riverside Raceway | Eagle River, WI | — |
| 591 | WED | 10-Jul | Regular program | Manitowoc County Expo Raceway | Manitowoc, WI | Carol, Will White |
| 592 | THR | 11-Jul | 1/4 mile oval | Wisconsin Intl Raceway | Kaukauna, WI | Carol, Will White |
| 593 | THR | 11-Jul | Figure 8s | Wisconsin Intl Raceway | Kaukauna, WI | Carol, Will White |
| 594 | FRI | 12-Jul | World of Outlaws | Route 66 Raceway | Joliet, IL | — |
| 595 | SUN | 14-Jul | Winston Cup | Chicagoland Speedway | Joliet, IL | Carol |
| 596 | FRI | 19-Jul | Featherlite Modifieds | New Hampshire Intl Raceway | Loudon, NH | — |
| 597 | FRI | 19-Jul | Regular program | Lee USA Speedway | Lee, NH | — |
| 598 | SAT | 20-Jul | American LeMans Series | RFK Stadium Circuit | Washington,D.C | — |
| 599 | SAT | 20-Jul | Figure 8s | Trail-Way Speedway | Hanover, PA | — |
| 600 | SAT | 20-Jul | Oval | Trail-Way Speedway | Hanover, PA | — |
| 601 | SAT | 20-Jul | Road Course | Trail-Way Speedway | Hanover, PA | — |
| 602 | SUN | 21-Jul | Regular program 3 p.m. | Stonybrook Raceway | Stoystown, PA | — |
| 603 | SUN | 21-Jul | Regular Program | Latrobe Speedway | Latrobe, PA | — |
Reprinted with permission from my June 17, 2015 Trackchaser Report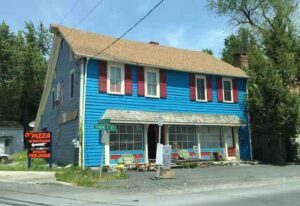 Greetings from Fort Plain, New York
and then Thompson, Connecticut
From the travels and adventures of the 
"World's #1 Trackchaser"
.
.
Twister Valley Sports Complex – dirt road course
Lifetime Track #2,101
Thompson Speedway Motorsports Park – asphalt road course
Lifetime Track #2,102
THE EVENT
ON THE WAY TO THE RACES

Another "hundred" in the books.
I slept in my car last night. What a way to celebrate track #2,100 seen yesterday! Today I went trackchasing at three tracks in two northeastern states. Finally, I ended the day by sleeping in my own bed in San Clemente, California. Martha, how does the boy do that?
SUNDAY
I woke up this morning in Queensberry, New York. I might be going to bed tonight in Boston, Massachusetts or Los Angeles, California. We'll just have to see how that goes.
Last night I had slept overnight in the hotel Toyota Avalon. In case that is unclear you need to know I slept overnight in my rental car. I found what looked like a nice safe Wal-Mart parking lot and bedded down for the night. It did get a bit chilly overnight. I noted the temperature dropped to 39°. That seemed cool for June.
It's Sunday morning. I started this trip with a race on Thursday night. Currently, for the weekend I've seen five tracks in three days. My plan today is to see at least two tracks and maybe three. That will give me seven or eight for the trip. Not bad for a four-day trackchasing trip.
I have a tremendous advantage over my eastern based trackchasing fellow competitors when it comes to cross country trackchasing. I can travel east and see racing on a Friday, Saturday and Sunday. However if an Eastern based trackchaser travels west things are different. Almost all of the trackchasing opportunities will be on Saturday only. Additionally there are far fewer Far West track opportunities.  Each track is much further from the next compared to the east coast. I don't have many advantages geographically but this is one of them.
It was a glorious day weather wise to be trackchasing in upstate New York. The area is naturally rustic, rural and beautiful. On a perfect weather day it's all that much the better.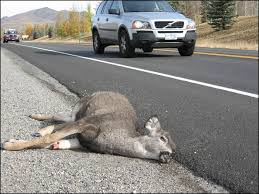 While traveling throughout rural New York I must have seen one million warning signs for deer. I've got a suggestion to decrease the state's expense for these thousands of signs. At the state line when entering New York I would recommend a sign that says something to the effect, "We have lots of deer in New York; keep an eye out." Imagine the amount of taxpayer money that could be saved!
I consulted Yelp! for a local breakfast recommendation. The response was immediate. I would be eating at the "Silo" restaurant just 3/10 of a mile from Wal-Mart in Queensberry.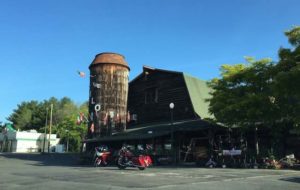 Life is pretty easy in today's high tech world. How easy is it to wake up from a night of slumber in your rental car and simply say, "Take me to a good local breakfast place". The Silo was all of that and more. I highly recommend it.
Most of my drive this morning was toward the west. With the sun rising in the east that made the lighting perfect for taking photographs of this beautiful scenery. Don't miss the photos.
Twisted Valley Sports Complex – Fort Plain, New York
Today's UTV racing at the Twister Valley Sports Complex would not be without drama. Most of my trackchasing includes LOTS of drama of one type or another.
I arrived just as practice was finishing up. I knew the side-by-side group would be the last class to practice. That's why I was somewhat concerned when only one side-by-side racer was on the track running practice laps.
I quickly tracked down Howard my prerace contact as well as president of the NEATV race group. He was doing the track announcing. He told me that all of the other side by side racers had either broken or backed out of today's race leaving just one competitor.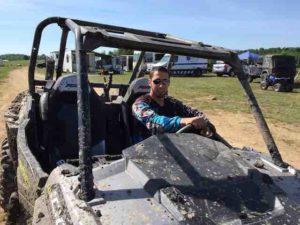 That was a bummer. He did tell me I could get my money back and that's what I planned to do. However on the way out of the track I ran across Ryan… a side-by-side racer whom I had met at the last race in Pennsylvania.
Ryan told me there would indeed be a side-by-side race today. There have been some confusion regarding his entry and a couple of others. He expected 4-6 side-by-side racers in the event. Now I was staying!
The side-by-side racers were scheduled to be the fifth class to race in the first moto. However when their time came nobody had shown up. OMG!
It turns out there was some additional confusion. This was a LOT of confusion for me to take. I'm not sure if they were waiting for some of the other side by side racers to get their machines fixed or not. Whatever the case I was told they would race later on and possibly the last class of the 15 or so race moto program.
It would have been better to have seen them race earlier. However now that I was at the track I wasn't leaving until I saw the race. This delay could affect the remainder of the day a bit. I will just have to see about that.
The weather was picture-perfect. It was blue skies and 70° with a slight wind. They don't call this group the NEATV race sanctioning body for nothing. All but one class were ATV machines.
Any trackchasers attending one of these events will run the risk of not getting enough countable side-by-side racers. This makes the whole situation eerily similar to following senior champ carts.
I wasn't out of the woods yet. The four stroke ATV race preceded the side-by-side event. They had a major crash. This stopped all racing for several minutes while the medics attended to the injured rider. Remember ATV competitors are "riders" and UTV competitors are "drivers".
I never want to see any of the people that I'm watching race get hurt. That's the very last thing I ever hope to see. However I did think about the possibility of the injured rider requiring hospital attention. If that were the case the emergency vehicle might leave the track and head for the hospital. That would jeopardize the side-by-side race. The SXS folks could have their race delayed and/or canceled. 
When the injured rider problem was handled the track went to another delay. Now they were watering and regrading the track. I wasn't sure if I was EVER going to see a side-by-side race at the Twisted Valley Sports Complex.
The SXS event would be started in front of the starting gate used by the ATV classes. Why was that? When the driver sits in the side-by-side racer he or she cannot see the gate to know if it is released or not. Now I knew why the SXS racers started where they did.
There turned out to be three starters for today's side-by-side race. They would race for four laps. My buddy Ryan who lives right outside of Boston took the early lead. I was cheering for him. Unfortunately after about two laps his machine broke.
This left two side-by-side machines to complete the four-lap feature moto distance. The track was a hilly dirt road course. I'm guessing it was a mile in length but that's only a guess.
I must say this was a relatively long walk for a short slide. I had driven four hours to get down here and slept in my car to make sure I showed up on time. Then I almost missed seeing any kind of racing at this facility.
Nevertheless track #2,101 was in the books. I'm beginning my quest for another "century" of tracks at the top of the trackchasing world. When the checkered flag flew on today's side by side race I hopped in my car and headed on down the long and dusty trackchasing trail.
Lebanon Valley Kark Track – Lebanon, New York
My middle track on this beautiful Sunday was to visit the Lebanon Valley Speedway kart track. This was another one of those go kart tracks where flat carts were the main attraction. However they had one class, slingshots, that would allow me to count this track in my trackchasing totals.
Racing was scheduled to be in at 12:30. I would not be arriving until about 1:40 p.m.  This could be either excellent timing or not so good timing.
I figured that would be 10-15 classes out flat carts. I figured the slingshots would likely run at the end of all of those classes. I don't know why the one and only trackchasing countable class always seems to run at the end but they do.
Here's what I thought would happen.  I would either arrive after the heat races had been completed and then have to wait through a number of classes to see the slingshots race their feature or I would arrive toward the end of the heat racing and only wait a short time to see the slingshots race their race.  Those were the most likely options.
I made one logistical mistake that resulted in a $10 extra expense. I mistakenly pulled into the gate near the Lebanon Valley Speedway's main track. There they were holding a major drag racing event with probably 100 cars.
If I had driven on down route 20 another half mile or more I would have found the kart track entrance.  If I had done that there would have been no admission price.  Oh well, you win some and lose some.
The track had a small spectator grandstand and a track announcer who described the racing action. That's unusual for kart tracks.
When I arrived flat carts were racing. I asked one of the drivers nearby if this was heat races or features. He seemed minorly annoyed at the question and answered, "Heat races."  Welcome to the east coast.
Pressing my luck a little further I asked if the slingshots had raced yet. No they had not he told me. That was good news.
If the track had started anywhere on time that meant they had been racing for more than an hour.  Surely most of the flat kart classes would have already raced by now.  The slingshot race should be coming up shortly.
My $10 admission gave me free entry into the pit area.  I took advantage of this option to take some pictures of the various racing machines and scout out what was racing today.
It didn't take me long to find a nicely prepared light blue slingshot racing machine. Slingshots are miniatures of the famous dirt modifieds, one of my all-time favorite classes, that dominate in the Northeast.
A teenage driver appeared to be strapping in and getting ready for his slingshot race. This prompted a quick yet question of the car's owner. I wanted to know if there was one more than one class of slingshot racing today. The answer was, "No" there was only one class.
However the car owner gave me a little bit more information that I wasn't really looking for. He told me there was only one slingshot racer in the pits today. That wasn't good news.
He went on to tell me that usually there are a few more slingshots. However he was befuddled as to where his fellow competitors were today.  Befuddled?  I was bummed!
I took this less than good information in stride. How could I not? I just left the track when it looked as if there would be only one racer.
The good thing was I had not driven to far out of my way.  I had not been at the track long enough to waste much time. I had wasted $10. As soon as the news came to me that would be no countable racing I was heading to my car. There wasn't a lot of time to waste. I didn't want to invest anything more in the Lebanon Valley Raceway.
I had first been to Lebanon Valley Speedway in 1980. I have seen some very good racing there. However I've had my disappointments with Lebanon Valley as well.
As a racechaser I remember the feature events being canceled by fog. That was no fun. Another time I showed up to see a special figure 8 race. The announcers kept promoting it during the entire show only to announce at intermission that would be no figure 8 race. This was a third strike with Lebanon Valley.  In hindsight I guess I have had a good deal of bad experiences with Lebanon Valley!
Thompson Speedway Motorsports Park – Thompson Connecticut
During our married life Carol and I have lived in Illinois, Ohio, Arizona, California and Connecticut. Today I was returning to Connecticut to trackchase.
Yep. To finish up my trip I dropped into Thompson Speedway's brand-new road course. They opened up just more than a year ago.
We lived in Connecticut from August 1979 through about the end of 1980. We were only in Connecticut for 15 months.  During that time I took the opportunity to see several of the big-name Eastern located tracks.  However I never made it to the Thompson track when we lived in the Constitution state.
I did see Thompson Speedway's big 5/8-mile asphalt oval race back in 2002. Yes that was a long time ago. I almost got rained out on that Thursday night.  By the way in 2002 Thompson was racing weekly on Thursday nights.
Today the Sports Car Club of America's local group was holding an 11-hour endurance race. Luckily, I guess, the enduro was broken up into two 5 1/2-hour races spread over a couple of days.  
Sports car racing on road courses is notorious for maintaining a strict time schedule. They are not like their oval-based cousins who are tardy much of the time. Today's group had a schedule where the entire 11-hour race would finish at 5:45 p.m. on Sunday. That was quite fortuitous for me.
Thompson Speedway Motorsports Park was right on the way to the Boston airport from my earlier engagement at the Lebanon Valley Kart Track. Stuff like that almost never happens. It's also extremely unusual for a sports car racing event to be running as late as 5:45 p.m. on a Sunday.
I pulled into the track at about 4:30 p.m. I was hoping that they hadn't shortened the event for whatever reason and were finished by now. I was in luck on a couple of fronts.
I walked into the admission office and met the track's PR director, John Reed. He told me that he wouldn't be charging for my admission since I arrived with so little racing time left. I thought that made a lot of sense.
As you might guess we got to chatting and John loved the idea of my trackchasing. He couldn't wait to get on my website to see what I was up to.
At the same time I was interested in the Thompson Speedway. Of course I asked about road course variations. There are not any that make sense for trackchasers.
John told me about the major upcoming events at Thompson. Of course the track is famous for their Icebreaker and their World Series of Stock Car racing in the fall. They've also got a major vintage road course race coming up.
He told me the SCCA is trying to model some of their racing after the 24 hours of Lemons and Chump Car racing organizations. I'm sure these two groups have eaten into SCCA's business.
He told me that only about 15 cars had started the Enduro. Now they were down to just six or seven still racing. I was not going to see much action at the track today.
Nevertheless, I looked at things this way. The really cool thing about life is everyone gets a chance to choose their own personal reaction to the circumstances they encounter. I had been in the eastern time zone for the past several days.  I would be satisfied with what I would see at Thompson today.  It was nice meeting John Reed.
It was time to head back to Los Angeles after the Thompson race wrapped up. I didn't pull into my driveway until nearly 2 a.m. on Monday morning Pacific time.  I thought about all the people I had encountered during my visits to three different race tracks.  I meet a lot of interesting folks along the trackchasing trail.
Getting home at 2 a.m. Pacific time meant I was getting home at 5 a.m. Eastern time, of Thompson Speedway Motorsports Park time.  I suspect that many of the folks I had seen at the track were not just getting up to start the regular workweek on a Monday morning.
Of course the above plan of getting home at 2 a.m. was IF I made my standby flight.  I did not.  This meant I would need to try for a plane on Monday morning.  Now I wouldn't be getting home on Monday until the people I had seen at the track on Sunday were getting OFF work on Monday night.  Does this give you some idea of what it takes to trackchase from California?  It's called the "California penalty".
Good day (morning?) from Thompson, Connecticut.
Thanks for reading about my trackchasing,
Randy Lewis
World's #1 Trackchaser
Peoria Old Timers Racing Club (P.O.R.C.) Hall of Fame Member
New York sayings: "Only in New York!"
Rule of thumb: If you ever hear someone saying this, the thing they are referring to happens in any mid-to-large-sized metropolis every single day. A street performer strumming his guitar on the sidewalk? Only in New York! Two cabbies getting into an argument? Only in New York! A rude waiter? Only in New York!
Connecticut sayings: Boat shoes aka deck shoes
What it means everywhere else: A pair of shoes that someone who spends a lot of time on a boat probably owns.
What it means in Connecticut: Multiple pairs of shoes found in the closets of everyone in Connecticut.
QUICK FACTS
AIRPLANE
Los Angeles, CA (LAX) – Toronto, Ontario, Canada (YYZ) – 2,174 miles
RENTAL CAR #1
Toronto Pearson International Airport – trip begins
Whitby, Ontario, Canada
Toronto Pearson International Airport – trip ends – 124 miles
RENTAL CAR #1
Toronto Pearson International Airport – trip begins
Whitby, Ontario, Canada
Oswego, NY
La Guadeloupe, Quebec, Canada
Saint-Marcel-de-Richelieu, Quebec, Canada
Fort Plain, NY
Thompson, CT
Logan (Boston) International Airport – trip ends – 1,671 miles
AIRPLANE
Boston, MA (BOS) – Los Angeles, CA (LAX) – 2,608 miles
Total air miles – 4,782 (2 flights)
Total rental car miles – 1,795 (2 cars)
Total miles traveled on this trip – 6,577 miles 
TRACK ADMISSION PRICES:
Brooklin Fairgrounds – No charge
Oswego Kartway at the Oswego Speedway – No charge
La Guadeloupe Dirt Track – $15 Canadian
Le RPM Speedway – No charge
Twister Valley Sports Complex – $15
Thompson Speedway Motorsports Park – No charge
Total racetrack admissions for the trip – About $27 USD
LIFETIME TRACKCHASER COMPARISONS 
The three most important trackchasing comparisons to me are:
Total lifetime tracks seen
Total "trackchasing countries" seen
Lifetime National Geographic Diversity results
Total Lifetime Tracks
There are no trackchasers currently within 475 tracks of my lifetime total. Don't blame me.
Randy Lewis, San Clemente, California – 2,097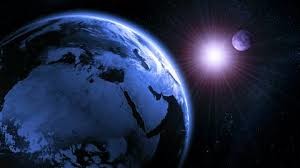 Total Trackchasing Countries
There are no trackchasers currently within 10 countries of my lifetime total.
Randy Lewis, San Clemente, California – 70
Current lifetime National Geographic Diversity results
Randy Lewis, San Clemente, California – 4.88
That's all folks! Official end of the RLR – Randy Lewis Racing Trackchaser Report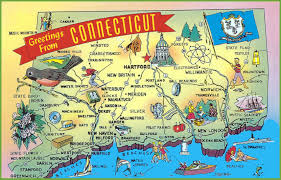 FOREWORD
I will be trackchasing in Connecticut today. In order to make that happen I woke up in a Michigan interstate rest area on Sunday morning. As a matter fact I was at the Michigan Welcome Center itself.
Last night I had trackchased in Attica, Ohio. On the drive out of Ohio on the way to the Detroit Metro Airport I selected a highway rest area for my overnight accommodations. There wasn't enough time between last night's kart racing, the travel time it took to get up to Detroit and my 8:45 a.m. flight departure from Detroit to Hartford, Connecticut….to justify a hotel.
I have a bit of a trackchasing history with the racing in Thompson, Connecticut. In the summer of 2002 I first made the trip up to what was then called the Thompson International Speedway. I saw late model racing at what would become my 578th lifetime track. I waited until 2015 to visit their newly created asphalt road course. That track was my 2,102nd lifetime track where I've seen racing.
Today I will be coming back to Thompson to see Red Bull Global Rally Cross racing. That will take place on a mixed surface track. One just never knows how many times they will come back to one overall facility. Remember trackchasing rules accept racing on three different configurations, ovals, road courses and figure 8 tracks. Then there are the variations of surface being dirt, paved and mixed. Finally, there are variations based upon size. When I started my "trackchasing" I counted only one track at one location!!!
My flight from Detroit to Hartford, Connecticut was uneventful. Those are the best kind. I picked up a very nice National Car Rental automobile, the Chrysler 300. After the races this afternoon I will drop the car in Boston.
THE RACING
Thompson Speedway Motorsports Park – Thompson, Connecticut
I must tell you that I am not a fan of the Red Bull GRC racing. Nevertheless, there are two strong things that keep me coming back. Actually there is only one strong thing….and one pretty good thing.
Everywhere they race they race on a mixed surface track. A mixed surface track is a little bit of asphalt and a little bit of dirt. Normally the asphalt covers about 70 to 80% of the track.
Since I've probably seen less than 25 mixed surface tracks everywhere I've been the GRC racing is always a new track for me. I've seen this group compete in about 10 places, maybe more.
To be honest if it wasn't for my trackchasing objectives I would never attend one of these events for the racing show itself. Of course, I could say that for the vast majority of the tracks visit. Most are one and done and that's good enough for me.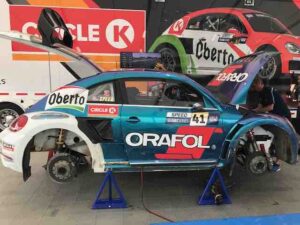 The second thing I like about the series is that fans can go down in the paddock area and get up close and personal with the cars and pit crews. However, having done this about 10 times the newness and value is wearing off for me.
Permit me to explain what I don't like about this series. There are several shortcomings in my opinion. Ticket prices are outrageous. For the last several shows that I have attended, including this one, the general admission price for the racing on Sunday was $60.
Heck, the IndyCar race at Texas motor Speedway next weekend offers tickets as low as $28. The only racing program in America, other than F1's single appearance, that offers tickets as expensive as $60 would be NASCAR Cup racing. Red Bull GRC is NOT NASCAR Cup racing or even close.
NASCAR haters complain about the length of NASCAR races. On average a normal NASCAR race is around 3 1/2 hours long maybe as much as four.
Today's printed GRC schedule called for heat racing to begin at 1:10 p.m. The last feature race of the day was scheduled to start at 6 p.m. Folks, that's a five-hour show at a minimum.
Remember these guys do not bring 8 classes with 25 cars in each class to the track. They have two classes. The cars look almost identical from one class to the next. It's virtually impossible to tell one class from the other. To top that off each class brings about 10 cars to the track.
It is laughable to think that any other racing program in the country could make a five-hour show from two classes of cars with 10 cars in each class. Most of the races except for the finals have five cars racing for about five laps.
This was their first ever visit to the Thompson Speedway Motorsports Park. There was a good crowd on hand. It was much larger than what I saw a few weeks ago in Memphis. Nevertheless, today's crowd did not fill 15% of the grandstand seats available. That's what a "good crowd" for GRC means. I would suspect that these northeastern hard-core stock fans would not be returning to a show like this next year if GRC does come back at all.
When I saw the show last month in Memphis the guy parked next to me gave me a free ticket without my even asking. That got me to thinking. What sports fan or auto racing fan would pay $60 for these tickets? Not very many would be my estimation. That thinking told me that people must be getting these tickets from sponsors for free. I would use this knowledge in my strategy of ticket acquisition today.
I brought my famous "need one" sign to the track. I was firmly convinced I would not need to pay $60 for a ticket. I put a $10 bill in the pocket of my shirt. I had a $20 bill tucked in my money clip. My plan was to offer $10 and pay as much as twenty.
When I pulled into the parking lot I got all of my racing gear ready. I sat inside my car for a moment finalizing the ticket buying plan. There was a group of tailgaters about two cars over from me. There were all huddled around their pick up truck having a good time. There were five of them.
Carol calls me an opportunist. I can go with that. I looked at this group of twenty somethings. There were three guys and two girls. 3+2 = 5. "Five" signaled opportunity for me.
I didn't know for sure but this group might have come to the track with six tickets. Did one of the girls bail at the last minute? I was soon going to find out.
I had my sign in my hand but I had not flashed it yet. As I was walking by the group I asked "Do you guys have any extra tickets"? One of the fellows told me they did. Bingo! I would have made a great detective.
The young man GAVE me their extra ticket. He wouldn't LET me pay him for it. This will be the second consecutive Red Bull GRC event that I had attended where I paid nothing for my ticket and when the tickets were selling at the general omission window for $60.
I must also tell you that I paid nothing for the tickets I got to the last two NASCAR races I attended. Those were in Kansas City and then Talladega. That means I've seen four high dollar racing events in the past year or so with the total ticket acquisition cost of zero. It's the power of the sign! Now do you understand how I can continue to do this year after year on a Social Security check?
The Thompson Speedway Motorsports Park can seat a lot of people. They are famous for their big modified stock-car shows on their 5/8-mile asphalt oval track. This place must see well over 10,000 if not 15,000 people. I would guess there were maybe as many as 1,500 maybe 2,000 fans in the stands today. It looked pretty empty.
Again I can only laugh at the NASCAR heaters. When NASCAR draws a crowd as small as 40-50,000 people those haters go bananas. GRC cross has a crowd of maybe as many as 2000 people and they think they've got a pretty good crowd. Remember NASCAR has something in their back pocket besides the crowd at the track. They've got an eight-year TV contract for 8.6 BILLION good through 2024…and then there's that.
Today I timed how fast a car could complete one lap around this mixed surface road course. My iPhone stopwatch told me that that time was about 54 seconds. Unless you were standing on the top row of the grandstand you could only see about 24 seconds of racing action in front of you. Then the cars raced behind the main grandstands for nearly 30 seconds.
The "joker" lap is one of the more interesting things associated with GRC racing. The fans always like to see the driver's gain at advantage during one lap of each race using the "joker" lap or turn. Normally the joker turn saves the driver 1-3 seconds. Today the time savings was a whopping seven seconds.
There was just one major major drawback to the joker lap idea today. I had never seen it in any of the other GRC races I have attended. The turn for the joker lap was located BEHIND the main grandstands. That meant that more than 90% of the crowd never got to see the cars actually race on that part of the track! Fans did have an opportunity to see more of the racing on a Jumbotron type screen. However, if you're at the event, and you paid sixty dollars, wouldn't you want to SEE the action rather than WATCH the action on a TV screen?
I haven't even mentioned that there's virtually no passing in these short races with just five cars. They take off from a standing start. There is virtually no passing throughout the entire race. If anyone is objective they will look at the facts that I am presenting and conclude just like I do that this racing is not worth coming back to.
There is a lot of downtime at these events. That's why the heat races, semi-finals and finals for two classes of 10 cars each can take five hours plus. I will tell you this. I stayed for as long as I could stand it.
I must also tell you that because I had no money invested in my ticket whatsoever it was easier to leave that I had dropped three twenties at the ticket window. Will I be back for any future Red Bull GRC shows?
Of course I will! I'm a trackchaser for gosh sakes. You bet I will. The most dominant feature of the actual trackchasing hobby is the idea of seeing a track one time and having a better than 50-50 chance that you will never darken the door of that particular racing activity again. Would I go back to watch GRC racing at any of the tracks where I've already seen it? Not a chance.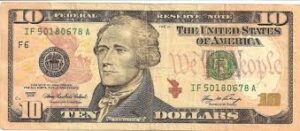 Let me say one more thing about Red Bull GRC racing. If the ticket price was ten dollars would I be as critical? No, I would not. I go to lots of poor quality racing "shows" where I pay ten bucks. I don't complain much about them. I figure I can waste a couple of hours for ten bucks. However, if the track is charging sixty dollars per ticket they better have one hellacious entertaining show. GRC does not.  One more thing.  Yes, I've gotten my last two Red Bull GRC tickets for free.  However, if at the next show I have to pay full price then my average ticket expense would be twenty dollars.  That's still too expensive for this show.
AFTER THE RACES
I got back to the Boston airport just in time to miss the last two flights of the day. I've only missed my "same day" destination with my airline sponsorship program a handful of times.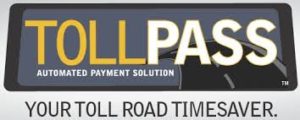 I probably should have bought a toll pass when I picked up the car in Hartford. Most of the toll ways are cashless in Massachusetts. Without a toll pass the rental car people at astronomical prices would have billed me.
This situation meant I had to travel on free roads. It was never lost on me for a moment that my decision to go without a toll pass might have cost me the opportunity to get home tonight. Anyway the "free" roads delayed me by about 30 minutes. Normally there is not a big difference time-wise between toll roads and free roads. Today there was. That caused me to miss one of the flights I was going to attempt to get on. I think it was my best chance. I came close to making the other two but was unsuccessful.
At 10:30 p.m. it was confirmed I would not be flying from Boston back to Los Angeles tonight. There's a flight tomorrow morning, Monday, that is wide-open. I'll be on that 7:25 a.m. departure. However, in the meantime I would sleep overnight in the airport.
The Boston airport is one of the very worst airports for sleeping overnight. First of all they kick everyone on the "air" side of the terminal out into the "land" side of the terminal. Very few airports do that. Right now I can't think of any that do that!
All of the airport seats have armrests. For a professional airport sleeper armrests are a disaster. I would end up sleeping on the floor with all of my gear secured to a string of metal chairs. My stuff would be safe but I would be uncomfortable.
MONDAY
I left home last Thursday night. I was getting home on Monday afternoon. I was paying the "California penalty" imposed by the trackchasing gods. However, I would have the last laugh. I live at the ocean in Southern California.
Good day from Thompson, Connecticut.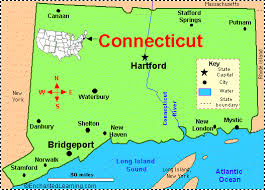 Connecticut
The Constitution state
This afternoon I saw my 15th lifetime track in the Constitution state, yes the Constitution state. I've seen 15 or more tracks in 33 separate states. No trackchaser comes close to matching that stat.
Thanks for reading about my trackchasing,
Randy Lewis
World's #1 Trackchaser
Peoria Old Timers Racing Club (P.O.R.C.) Hall of Fame Member
Connecticut sayings: Pink
What it means everywhere else: The color between red and white, the best flavor of cotton candy, and the sometimes color of Katy Perry's hair.
What it means in Connecticut: A crazy, piled up hot dog from Pink's.
QUICK FACTS
LIFETIME TRACKCHASER COMPARISONS 
The three most important trackchasing comparisons to me are:
Total lifetime tracks seen
Total "trackchasing countries" seen
Lifetime National Geographic Diversity results
Total Lifetime Tracks
There are no trackchasers currently within 590 tracks of my lifetime total. Don't blame me.
Randy Lewis, San Clemente, California – 2,329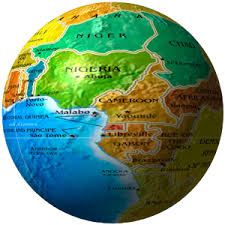 Total Trackchasing Countries
There are no trackchasers currently within 20 countries of my lifetime total.
Randy Lewis, San Clemente, California – 74
Current lifetime National Geographic Diversity results
Randy Lewis, San Clemente, California – 4.37
That's all folks! Official end of the RLR – Randy Lewis Racing Trackchaser Report
Click on the link below to see the video production from the racing action today.
From my 2017 Red Bull Global Rally Cross visit
.
.
.
From my 2015 asphalt road course visit
Click on the link below for a photo album from today's trackchasing day.  You can view the album slide by slide or click on the "slide show" icon for a self-guided tour of today's trackchasing adventure.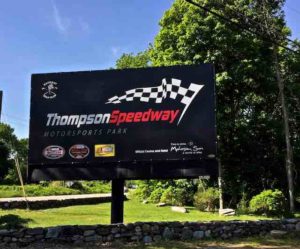 A day in New England with Red Bull Global Rally Cross racing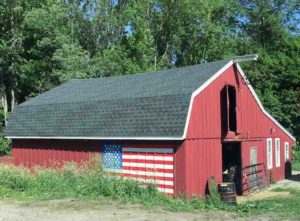 Thompson Speedway Motorsports Park – 2015
Racing from the Twister Valley Sports Complex
It was a trackchasing "no go" at the Lebanon Valley Kart Track