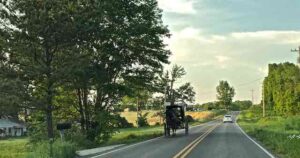 Greetings from Summertown, Tennessee
From the travels and adventures of the 
"World's #1 Trackchaser"
. 
.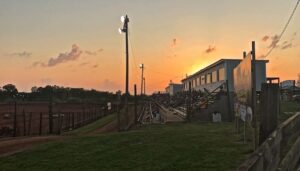 Thunderhill Raceway
Dirt oval
 Lifetime Track #2,316
The Event
Video Plus
Photos
THE EVENT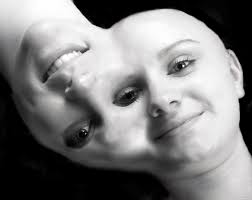 Once in a while I get the chance to see racing at two different tracks or more in one day. That was the case today. When that happens I will sometimes combine both track visits in one Trackchaser Report. I will do that today.
I have had the opportunity to follow my trackchasing hobby all over the world. As this is written I have seen racing in 74 countries. My lifetime track total exceeds 2,300. Each and every year I will trackchase in 25-30 states. At track #1,040 I moved into the "World's #1 Trackchasing" spot.
My hobby is not only about racing. Trackchasing for me centers around three things. The racing part is pretty obvious. However of equal importance is the logistics of trackchasing and the opportunity to see the world.
I live in Southern California. The vast majority of tracks are located in the Midwest and East. It takes a good deal of logistical planning to get from where I live to where the tracks are. For the past 15 years I have traveled about 175 nights each and every year. Surprisingly to some, more than half of those overnights were not part of trackchasing.
Then there's the travel just for the fun of seeing new things. You won't want to miss my "Trackchasing Tourist Attractions" page or my "Sports Spectating Resume" page on my website at www.randylewis.org. That will give you some understanding on how important seeing the world is with my hobby.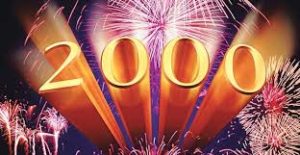 Today's adventure was one more of the 2,000 trips that have taken me up, down and around the long and dusty trackchasing trail. If you would like to see where I've been and experience those adventures here's the link:
If you've got a question, comment or whatever please leave it at the bottom of this report.  It's very easy to do.  Or you can visit me on Facebook.  Thanks!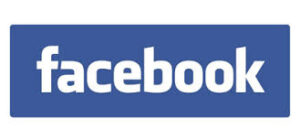 ON THE WAY TO THE RACES
I woke up this morning in an Extended Stay America hotel in Tampa, Florida. My friends over at Priceline.com were kind enough to get me a room at 50% off the very best price the hotel was offering. Who in their right mind pays $100 or more for one of these ESA rooms?
It was Saturday morning. My last shower had been at mid-day on Thursday. That shower felt good. I had to make this morning's shower a good one as well. I won't have a chance for another until likely Monday morning.
I had two McDonald's sandwiches waiting for me in the fridge. One was given to me by mistake last night as I cruised through the drive-through. It was nice to have a microwave in the hotel to heat things up.
My alarm had come at 5:50 a.m. I was staying just 2.7 miles from the airport. In less than one hour I had showered, shaved, had breakfast, driven over the airport, returned my rental car, cleared security and was quietly sitting at gate C40 for my flight this morning from Tampa to Memphis.
I've done what I do for a long time now. At every turn I try to create efficiencies and cost-effective measures so I don't squander Carol's retirement nest egg. So far so good.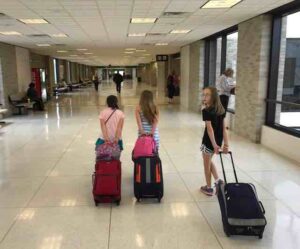 Once my plane landed in Memphis I would have three full hours to get over to the Memphis international Raceway. Racing was scheduled to begin at 12:10 p.m. Despite how well the things I could control today were going the airplane situation wasn't quite as good.
We boarded our plane on time at 8:05 a.m. Off we went into the friendly blue skies headed toward Memphis, Tennessee.

However, after just about 20 minutes in the air, the pilot told us there was something amiss. We couldn't gain altitude. We would have to return to the Tampa airport.
Now my three-hour buffer time was being jeopardized. Fortunately the airline came up with a replacement plane in quick order. Off we went for a second time toward Memphis.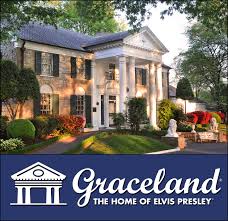 I used to come to Memphis quite often on business. Carol and I have seen Elvis' home, Graceland, multiple times! The airport is definitely showing it's dated construction of the 1970s. You don't see a lot of exposed brick in airports anymore.
Over the years there has been a large amount of airline consolidation. When that happens the hub airports of the airline being acquired sometimes hits rough times. That is the case with Memphis. They were a hub for Northwest Airlines. When Northwest was acquired by Delta, Memphis ended up being phased out as a connecting hub. The same type of thing has happened to Cincinnati's airport. They are both a shadow of their former selves.
I'm not a big fan of Ford Fusion automobiles for my rental cars. However, today there were only one or two sedans available. Everything else available was an SUV. SUVs don't get very good mileage compared to sedans. I say that even though I own an SUV myself.
Today I was able to get a Ford Fusion hybrid car. I was happy with that. That car would give me great mileage. I wouldn't save a lot. I would only be driving the car a little bit more than 250 miles.
THE RACING
Memphis International Raceway – Memphis, Tennessee
Off I headed to the Memphis International Raceway. The facility opened in 1987 with a road course and drag strip. In 1988 they put their oval track in operation. The track went through some ownership changes and closed in 2009. In 2010 the track was sold at auction for $1.9 million. The track re-opened in April, 2011. The track seems to be on a minor upswing now with a NASCAR Xfinity race and today's Red Bull GRC series event.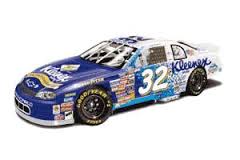 I have a history with this track with this track as well.   I first went there in 1999. Carol and I went there to see Jeff Green win in what is now the NASCAR Xfinity Series. We saw that race on October 31, 1999. That track, lifetime track #405, was the last new track I visited that year. How things have changed. It didn't use to be unusual to end a trackchasing season in October. Now I routinely see several new tracks into December.
On May 30, 2004 Carol and I returned to what was then the "Memphis Motorsports Park". We saw racing on their paved road course. That track was lifetime #712. In the fiver years since we had last come to Memphis I had only added about 300 new tracks.
Did I ever expect to return to this facility? Yes, I did. For a while they were going to built a dirt oval for big races here. However, that plan fell through. Nevertheless, today I was returning to the "Memphis International Raceway" to see racing on a "mixed surface" road course. There were now more than 1,600 tracks between today and my last appearance here just 13 years ago.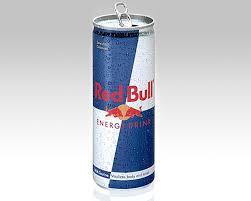 I also have a history with the Red Bull Global Rally Cross group. They were the attraction today. I must be honest. Overall, I am not a big fan of this sanctioning body. Let me tell you why and see if you agree.
I have seen about 10 GRC events in my time. They are good for one thing when it comes to trackchasing. They always race on a mixed surface of asphalt and dirt. Trackchasing rules allow chasers to count track configurations, i.e. road courses in this case when run on dirt, paved or mixed surfaces.
The Red Bull GRC website told me that today's track would be 1.18 miles in length. It was 82% paved and just 18% dirt (above). Folks, that is a "mixed" surface.
Now let me tell you the two major aspects of coming to a Red Bull GRC event that I don't like at all. First and foremost I would have to say they are absolutely out of their minds with regard to their admission prices. Can I be any clearer?
Here's a group that is trying to be a major United States sanctioning body. Nevertheless, they draw about 1,000 or maybe 2000 fans, if I'm being optimistic, to their events. That was the case today. There just weren't many people here.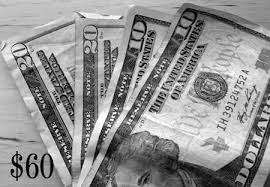 I thought I had read on the website that admission for today's racing was $40 U.S. However, later in the day I would inquire at the ticket office. I was told that a ticket for today's racing would be $60 U.S.
I'm mad as hell and I'm not going to take it anymore. There I've said it. I can't take it back. What in the world are these guys thinking?
However the trackchasing gods must have been reading my mind. I paid $10 to park. That got me riled up. I'm thinking that when the NASCAR Xfinity Series comes to the Memphis International Raceway in a few weeks they won't be charging for parking at all. NASCAR doesn't charge for parking on the property of their tracks.
I asked the parking attendant if there would be a parking charge for the Memphis NASCAR race. Her response was, "I don't know. I don't work here. I'm just collecting the parking money to help our football team".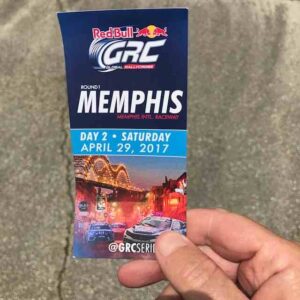 After I parked I was getting myself organized and standing beside my car. The fellow who had just parked next to me walked past. He looked over in my direction and asked if I needed a ticket. I told him that I did. He gave me one for free. On top of that he asked if there was anybody else with me. There wasn't. Thank you Jesus.
I'm going to say there were 1,000 or maybe a little more fans at the track property today. The track's one main grandstand was absolutely 100% totally vacant. The smaller stand at any one time was about one third full. Why in the world are they charging $60 a ticket?
I saw several people that had sponsorship gear, nametags and stickers affixed to their shirts. I'm betting, especially after seeing so many children with their dad's, that lots of people got free sponsor tickets. That was probably the case with the man who gave me my ticket. I wondered how many people had actually paid $60 for today's racing show?
The Red Bull GRC group has a two-class show. The two classes are called super cars and lites. The super cars brought a grand total of nine cars to the races today. I'm not really sure how many the lites but I'm guessing it less than nine.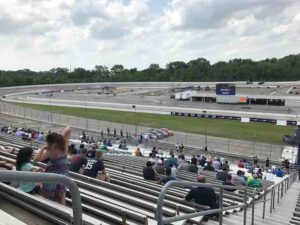 I call the Red Bull GRC group the "five cars for five laps" sanctioning body. Why? It because most of the races have 4-5 cars running for 4-5 laps!
Let's just think about this for a moment. NASCAR is racing at Richmond this weekend. What if NASCAR pulled in nine cars for their top class? What if their races had five cars racing for five laps? What if they charged you 60 bucks to see that? Substitute the words "Eldora or Knoxville" for NASCAR above. All of these groups would be laughed out of town.
I'm going to have to seriously think whether or not I want to attend any more Red Bull GRC events. I certainly can't count on someone giving me a free ticket the next time I show up. Racing at these admission rates is outrageous. Few cars racing for few laps at a hefty ticket price is a pretty bad combination.
Today's mixed surface road course included a good deal of the permanent paved oval track at the Memphis International Raceway. There was only one jump. It was partially obscured by the infield parking garage from the main grandstand. Once the cars left the starting line there was virtually no passing except when the drivers chose there one and only joker lap. Today the joker lap saved the drivers about 1.5 seconds.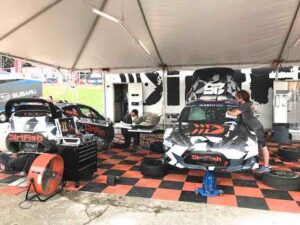 A nice plus for these events is being able to have full access to the paddock area. The cars themselves are great looking. Being able to see them up close is an added benefit to GRC shows.
This crew must be getting a ton of TV money. However, I know that IndyCar TV ratings are just about zero. Red Bull GRC must be less than IndyCar.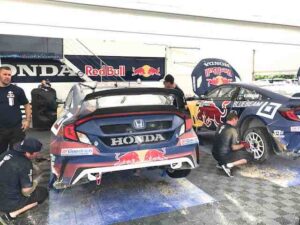 The race teams have these huge car haulers. There appears to be 5-10, or more, crew and support people per race team. This looks to be a very expensive sport for the competitors. Where does the money come from and why?
I am a retired businessman. Businesses exist to make a profit for their owners. I understand that the racing teams are getting dollars from advertisers. The advertisers must attract a TV audience and/or a fan base at the track.
There are essentially no fans at the track. The races are shown on a recorded basis. If I had to guess I would say their TV ratings are very low. Why would sponsors put money into this type of activity with so little support? You may have heard it here first. I don't think this group will be here in the future.
Their racing program lasts 4-5 hours. During that time they continue to run 5-car, 5-lap races one after another. The races are called heats, semi finals and finals. One race pretty much looks like the next.
I think of this type of racing as a buffet. When you pass by the buffet table you don't necessarily eat everything that is presented. I took two separate walks to the paddock area observing everything up close. I watched all of the racing until I was just full of watching one very similar race after another. It was at that point that I left the Memphis International Raceway.
AFTER THE RACES
Now I needed to choose a racing location for tonight, Saturday night. I considered a couple of karting tracks in Kentucky and Arkansas. However I really couldn't confirm that they would be racing cars that met trackchasing's sometimes stringent rules. I elected to take the safe bet.

I would head over to the Thunderhill Raceway in Summertown, Tennessee. It's a traditional dirt oval track. I've seen more than 90% of all of the dirt oval permanent racing facilities in the United States and Canada. That's a pretty strong and true statement.
The good thing about going to Thunderhill was that it was in the direction of Nashville, Tennessee. Although I had flown into Memphis this morning, tomorrow morning I would be flying out of Nashville. That would allow this trip to continue on its merry logistical way.
THE RACING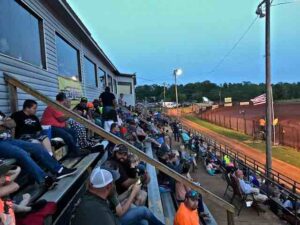 Thunderhill Raceway – Summertown, Tennessee
The Thunderhill website told me that "racing/qualification" would begin at 6:30 p.m. That was somewhat of a nebulous phrase. As things would turn out the first race at the track took the green flag at 8:10 p.m. You've got a love the short track auto racing industry.
Nevertheless, I thought the racing at Thunderhill was very very good. They were 92 cars in attendance spread over seven or eight racing classes.
I wondered how Thunderhill had benefited from the last-minute cancellation at the Tennessee National Speedway. That track is only about 30 miles from Thunderhill. Research told me that a broken water main sunk the Tennessee National boat tonight.

The announcer told the crowd that the Thunderhill high-banked red dirt oval was a three-eights mile track. I doubted that. The crate late model division was turning laps in the 12.5-second range. I didn't think that class could get around a three-eights mile track in less than 13 seconds.
I had a good-looking cheeseburger and a plastic bottle of Diet Pepsi for just $6.50. That seemed reasonable after paying three dollars for a bottle of water at the Memphis International Raceway.
Thunderhill did a good job of running one race after another. They actually stuck to their promise of having only a 15-minute intermission. Nevertheless, heat racing did not finish until 9:50 p.m. It brings to mind the idea of putting nine pounds of taters in a five-pound sack.
I think that any track that advertises that "racing/qualification" will begin at 6:30 p.m. should be sending their patrons home at 9:50 p.m. and not to the concession stand for intermission.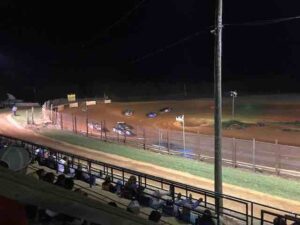 At intermission I switched my seating location from down toward turn one to over near her the exit of turn four. There I sat next to a nice young fellow by the name of Dylan. He just relocated down to Tennessee from northwestern Pennsylvania. Dylan got a good job at a factory producing auto parts for General Motors. He works a 40-hour week plus another four hours on Friday on second shift. Back in my college days I used to work second shift. You can really save a lot of money working 4-12. Dylan admitted the folks are a lot nicer in Tennessee than up in Pennsylvania. He even provided a couple of examples since he's been living in the Volunteer state for six months.
Dylan is a mini Stock racer. He has two cars still up in Pennsylvania. He plans to relocate down to Tennessee and begin racing down here. I hope he does well and stays safe. Dylan was a nice guy.
I thought tonight's flagman was a little quick with the yellow flag. Whenever one driver got a little rough with another he would immediately throw the yellow delaying the race. Then he would put the offending driver to the back of the pack. I can't ever recall seeing it done that way.
The "hot shot" class brought 24 cars to the track tonight. At other tracks they might be called mini-stocks. They were a wild and crazy group that raced faster than seemed good for the car's capability. There was a major in end over end flip in the feature. Luckily the driver escaped serious injury.
The high-banked track seemed to be good for a couple of things. First there were more blown engines tonight that I've seen probably in the past year. There were more flat tires that I've seen probably in the last year.
Nevertheless, the track was really good for two-groove and sometimes three abreast racing. I saw several close finishes and lots of really good battles.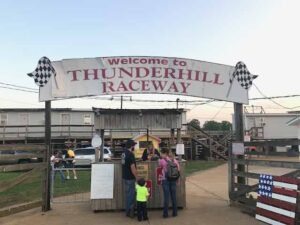 I pay just $10 for my general admission ticket. That was a two-dollar savings because of my aged status. Members of the military as well as police and fire that could show the proper ID were admitted at no charge. That was a nice touch by the Thunderhill Raceway.
The grandstand seating area was small. Their grandstands were only seven or eight rows tall. They did have at least 10 very nice suites for the VIP guests. You won't see that set-up at very many dirt short tracks.
The PA system was generally good and the announcer was entertaining and informative. That part of the program went very well.
I left the speedway at ten minutes after midnight. I can't recall being at a track that late for a good long time. That might tell you that I enjoyed the racing very much and the company of my new friend Dylan. When I left they still had at least two features to run. Apparently they have no curfew at this track!
AFTER THE RACES
From Thunderhill I drove about an hour and 15 minutes over to the Nashville airport. I was surprised at how little fuel my Alamo Rental Car Racing Ford Hybrid Fusion had used.
I drove the car some 269 miles. I could only put 5.4 gallons in the tank when I filled it up. That's more than 49 miles per gallon!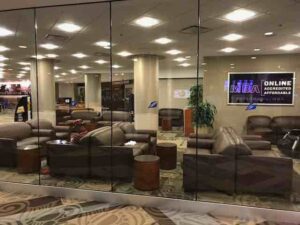 I arrived at the Nashville airport at 2:30 a.m. It was too late or too early, depending upon your point of view, to clear airport security. Therefore, I grabbed a very soft leather couch. It was part of a bar's seating area.  I slept there. For some ungodly reason a lot of activity started at the bar at 4:30 a.m. With two hours sleep I packed up my shit and cleared airport security. I spent about an hour in the American Airlines Admirals Club. It was Sunday morning and I had an afternoon race today. There was business to take care of.
Good afternoon from first Memphis, Tennessee and then good evening from Summertown, Tennessee.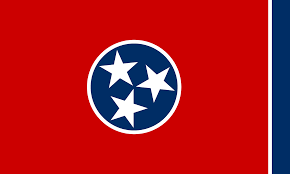 Tennessee
The Volunteer state
This afternoon and evening I saw my 33rd and 34th lifetime tracks in the Volunteer state, yes the Volunteer state. I've seen 34 or more tracks in 20 separate states. No trackchaser can match those numbers.
Thanks for reading about my trackchasing,
Randy Lewis
World's #1 Trackchaser
Peoria Old Timers Racing Club (P.O.R.C.) Hall of Fame Member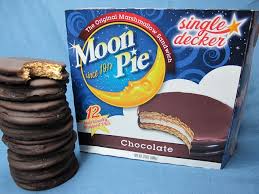 Tennessee definitions: Moon pie
What it means everywhere else: A pie made with stuff from the moon. 
What it means in Tennessee: A snacking favorite in Tennessee, known for perfectly combining chocolate, marshmallow, and graham cracker.
QUICK FACTS
LIFETIME TRACKCHASER COMPARISONS 
The three most important trackchasing comparisons to me are:
Total lifetime tracks seen
Total "trackchasing countries" seen
Lifetime National Geographic Diversity results
Total Lifetime Tracks
There are no trackchasers currently within 575 tracks of my lifetime total. Don't blame me.
Randy Lewis, San Clemente, California – 2,316

Total Trackchasing Countries
There are no trackchasers currently within 20 countries of my lifetime total.
Randy Lewis, San Clemente, California – 74
Current lifetime National Geographic Diversity results
Randy Lewis, San Clemente, California – 4.37
That's all folks! Official end of the RLR – Randy Lewis Racing Trackchaser Report
Click on the link below to see the video production from the racing action today.
Racing from the Thunderhill Raceway
.
.
Red Bull Global Rallycross racing 
Click on the link below for a photo album from today's trackchasing day.  You can view the album slide by slide or click on the "slide show" icon for a self-guided tour of today's trackchasing adventure.
Real pretty scenery in and around the Thunderhill Raceway
.
.
.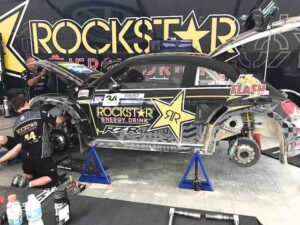 Red Bull Global Rallycross racing from the Memphis International Raceway