Greetings from Ridgecrest, California and then a little bit later Tulare, California
From the travels and adventures of the 
"World's #1 Trackchaser"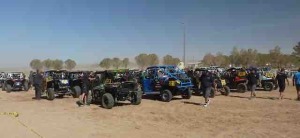 *
Ridgecrest Fairgrounds (Dirt Road Course) – Track #1,951
*
*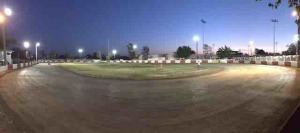 Tulare County Kart Club – Track #1,952
HighlightsThe EventVideosPhotos
Editor's note:
This afternoon I saw some desert off-road racing promoted by the W.O.R.C.S. group in the California high desert. Then in the evening I changed gears to see some winged kart racing in Tulare, California.  Below you wilL see the report, photos and videos from the day's racing action. Check it out!
If one weekend like this was good would two be better?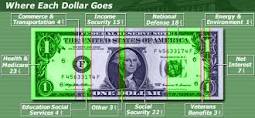 Making the best use of my tax dollars
Making the government work for you
The tough part of this trip was in the rearview mirror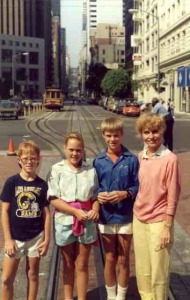 Family is most important to me
You might have to Google 'conterminous'
I came here on a wing and a prayer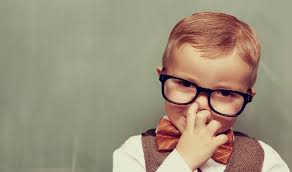 Is 'Edward C's" behavior rude
These guys have their website wired for success
This was not a good weather day. In fact it was downright uncomfortable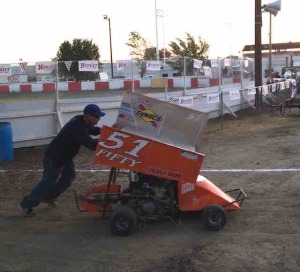 Kids and cars don't count; adults and some cars don't count
There are some tough areas in this part of California
What an excellent adventure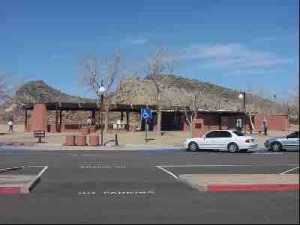 If one weekend like this is good would two be better?
I woke up this morning in a highway rest area near Cabazon, California. I went to bed at home in San Clemente, California. This is how the day turned out.
This trip was scheduled to be almost identical to last week's trip. Last week I drove 1,498 miles. On that weekend I intended to see three Far Western tracks but ended up with only two.
This weekend I motored all over Arizona and California to the tune of 1,415 miles. I picked up my rental car at 9 a.m. on Friday morning at the John Wayne Airport. I dropped it off at about midnight on Saturday night. It was a classic 39-hour trip!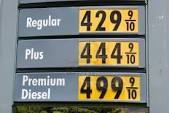 Who can afford to live in California?
I would end up paying a low gas price of $3.32 per gallon in Tucson, Arizona. On the high end I paid $4.33 per gallon in Bakersfield, California. That's a little surprising considering I was in Bakersfield. Did you know that Bakersfield is the most prolific oil-producing county in the country?
That means that over the past two trackchasing weekends, where I saw racing at five tracks in Arizona, California and Nevada I drove more than 2,900 miles. I didn't stay overnight in a single hotel. At the same time I only added two nights to my overnight stays total. That's about as productive as I can get considering my location (SoCal) and current track count (more than 1,900 tracks). No other trackchaser even comes close to those stats given the situation. Of course, no other trackchaser is even close to EXPERIENCING that situation!
Making the best use of my tax dollars.
Some folks (lots of folks?) complain about how much they spend in taxes. I pay more in federal and state income taxes today than when I was working for Procter & Gamble some 12 years ago. You will never hear me complain about taxes. That's just part of the American dream. However, I will at every opportunity try to get everything out of the tax dollars that are collected.
Making the government work for you.
My day began at about 7:30 a.m. I woke up in the Cabazon, California interstate highway rest stop along Interstate 10. Of course the government uses our tax dollars to provide those highway rest areas. How many taxpayers use those rest areas as an overnight hotel? Not many. I say don't complain about your taxes. It's a complete waste of time. What I do say is use the products and services provided by those tax dollars. On your next vacation don't rent a fancy hotel. Stay overnight at the nearest interstate rest area. Make the government work for you!

Maybe my windiest night ever?
There's a reason they have so many "wind machines" in the Cabazon area. That place is WINDY. I pulled into the rest area at about 2:30 a.m. The car never stopped rocking from the wind until I woke up at 7:30 .a.m.
Several highway rest areas are currently closed for repairs. I would say a good one out of three are getting upgrades of one sort or another. The Cabazon rest area has virtually no lighting after dark at all. At 2:30 a.m. there were several cars parked for the night. It was a little bit scary given the "crazies" that frequent most nook and crannies of our country and world. I parked near a higher foot traffic area just for the false feeling of security it gave me.
The feeling of being normal.
Yesterday, from 9 a.m. to 2:30 a.m. today I had driven about 1,000 miles. For the last five hours or so I consumed a 5-Hour Energy extra strength drink. Those seem to work very well for me. I have no side effects. It simply makes me feel "normal" for some of these late night drives. What do they put in that stuff anyway?
Even though I had just five hours of rest area sleep when I awoke I felt like 900,000 bucks. When I glanced out the window I noticed a homeless type fellow asking anyone whose attention he could get for a "jump" of his disabled vehicle. I passed on the opportunity.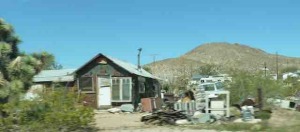 The tough part of this trip was in the rearview mirror.
I had a pretty easy day of it today. First, I needed to make a 150-mile drive up to Ridgecrest, California. In the late afternoon I would hop over to Tulare, California, a 175-mile drive. Finally, I would head back to return my rental car at the Orange County airport, a distance of about 210 miles. Then it was 30 miles back home to San Clemente and this trip would have a red ribbon on it. Nowadays driving 150-200 miles seems as if it's just a trip across town.  On a drive like this motorists will see the most rural of California rural living.
Doesn't this make good sense? If yesterday was a 1,000-mile driving day today's 500 miles or so would be a piece of cake. This was especially true given the 5-hours of sleep in last night's rest area.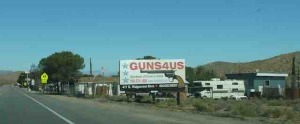 Today was going to be a WINDY day. I would be traveling in what is called the "high desert" of California. That's because this is desert country at a high altitude. It's very desolate out here. There's isn't much appeal to me for living out in these parts but I'm sure the locals love the isolation.
Amazing! A California trackchasing double.
Today was going to be a trackchasing "double" (day/night) in my home state of California. That almost never happens in this day and age. I would be seeing my 128th and 129th lifetime tracks in the Golden state. Gary Jacob leads in California with a total in the high 140s.
I'm probably about 20 tracks behind Gary, now deceased. I do have about ten tracks remaining to be seen in California. However, these desert tracks keep opening up on a few days or weeks notice. I never thought I could possibly match Gary's totals. However, if one keeps doing something long enough the "powers of longevity" come into play. Who knows how that will turn out?
After the races……….
Family is most important to me.
When the races were finished it was time to drive over the Grapevine back to our homestead. I wouldn't get home until after 1 a.m. Then I would need to "sleep fast".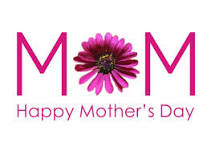 We had big plans for Mother's Day Sunday. First Carol and our nephew Joe, just back from Afghanistan would drive up to Pasadena with me to pick up the two brightest grandchildren in all of Southern California. We would then drive back to Anaheim to watch the Los Angeles Angels play an afternoon game against the Texas Rangers. Son J.J. rode the train down to the game and joined up with us. Then after the game we all headed over to the Knott's Chicken Dinner Restaurant where Kristy and James joined us for dinner. It was a great family day!
Desert Empire Fairgrounds – Ridgecrest, California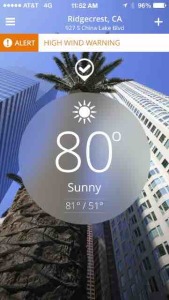 You might have to Google 'conterminous'.
Ridgecrest is a town of some 27,000 residents. Ridgecrest, formerly known as Crumville (that name change was an upgrade!) sits adjacent to the Naval Air Weapons Station China Lake. It is largely a "company" town with its relationship to China Lake. Ridgecrest is surrounded by four mountain ranges at an elevation of 2,290 feet. You likely didn't know that Ridgecrest is within two hours of the highest and the lowest points in the conterminous U.S.
I would be seeing racing sanctioned by the W.O.R.C.S. (World Off-Road Championship Series) racing group. This is my third W.O.R.C.S. event of the 2014 season (previously Taft, CA and Lake Havasu City, AZ).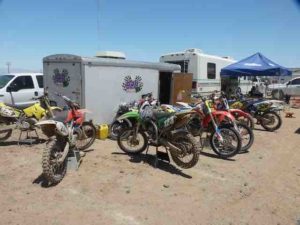 They race three main classes of competition. That would be motorcycles, ATVs and the trackchasing countable class SXS (Side by sides) also known in some circles as UTVs (Utility Task Vehicles).
I've got to be careful with this class of racing.
The challenge for me with this type of racing is the starting procedure. The starting situation is another one of those pesky "Randy Rules" implemented by less than generous trackchasers after one of my track visits of the past.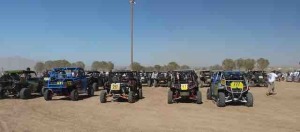 Essentially as the rules now read all competitors in a race must start the race at the same time. Veteran desert racing fans know that most desert courses do not allow the large fields of racers to start at the same time. I've seen desert racing where 200-300 vehicles are on the course at the same time. However, due to the narrowness of the course in many of those circumstances, the competitors start off in bunches. Sometimes it's as few at two at a time. With W.O.R.C.S. about 8-10 racers start in each "row". Normally about 30 seconds separates the race beginning for each row. In those circumstances the races for those classes would not count in trackchasing.
However, for those classes that draw LESS THAN 8-10 competitors they all start in the same row at the same time and then race for a certain number of laps or time.
The "Pro" and "1,000" divisions at W.O.R.C.S. commonly attract 20-30 racers. That means three-four rows of competition. However, the "Sport" and "850" divisions have been getting less than ten SXS racers at the events of 2014.
I came here on a wing and a prayer.
I was making the longish drive to Ridgecrest in the hopes that the Sport and 850 SXS divisions would have ENOUGH racers but not TOO MANY. In the "Sport" class only one competitor showed up. That wasn't going to meet the trackchasing rules.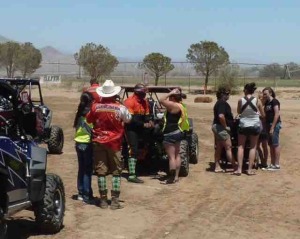 However, I hit the "sweet spot" with the "850" division. They had five racers that all started at the same time in the same row and raced for a certain amount of time. It's only a matter of time for those "Dreaded East Coast Trackchasers" to come up with a new rule outlawing even this type of wheel to wheel racing. Remember you heard it here first.
'Edward C.' just plain rude?
Speaking of Easterners I have a bone to pick. I'm talking about a new trackchaser who goes by "Edward C." Apparently "Edward C." is an avid reader of my Trackchaser Reports. All I can say is "good on him'.
Just recently Edward C. found some "SXS" racing in the eastern half of the country. He was lucky enough to see two of these tracks in one day. All I can say is "good on him".
Edward C. acknowledged that he got the entire idea from me. O.K., let's be just a little more accurate. He said something to the effect that "trackchasers out west" had seen this type of racing. That gave him the idea to check things out in his area.
Let's just think about this for a moment or two. The "Dreaded East Coast Trackchasers" have always been a step or two behind my level of trackchasing. They were slow to adapt to cellphones. They were slow to adapt to GPS. They were slow to adapt to renting cars to cover the long miles of trackchasing. I know you're saying, "Gee Randy these folks must be really slow!"
Now I discover SXS racing. I describe it on my website. By the way not a single trackchaser in the entire hobby takes the time to write about their experiences, provide photos and YouTube videos on a website that is available to the public 24/7 365 days a year. Why is that? Why won't they share stories, photos and racing action videos?
The best "Edward C." can do after he gets two tracks in a single day based upon my original idea is "trackchasers out west" have been seeing this type of racing? As my brother would say when he observes bad behavior, "That's just plain rude". Where's the love? About all I can say is that "Edward C." appears to have been trained by the best. He deserves what he gets.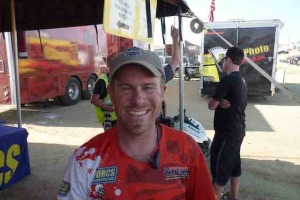 It pays to know the people at the top.
Admission for me today was complimentary. Complimentary is just a little bit different than "free" which I also qualified for. I was a guest of the W.O.R.C.S. Director of Competition Tim Shelman. I first met Tim over the internet when I was just beginning to get into this type of racing competition. However, if I had never ever met Tim Shelman I still wouldn't have to pay to watch the racing. W.O.R.C.S. has a more than generous "senior" pricing policy. For people 65 and older admission is free. I would love to know the background on that pricing decision.
These guys have their website wired for success.
The W.O.R.C.S. website is one of the best around. They provide excellent information on the results of the past and what the schedule will be for the rest of the year. I looked at the daily schedule and made my arrival and departure plans.
The "Sport" division would race at 1:40 p.m. Then the "850" group would have their race at 3:50 p.m. My original plan given the distances I needed to travel after this afternoon's racing was to see the 1:40 p.m. race. Then I would head for the hills. However, when just one sport SXS showed up to race that extended my day at Ridgecrest for another couple of hours. At just about 4:10 p.m. the five "850" SXS racers took to the track.
This was not a good weather day. In fact it was downright uncomfortable.
I was at the Desert Empire Fairgrounds for more than four hours. The longer I was there the worse the weather got. Some race fans think of bad weather as extreme cold or extreme heat or having lots of rain. There was none of that today yet the weather was about as bad for race viewing as any I could remember.
It was windy! I'm not talking about breezy I'm talking about gale force winds. I would estimate that the winds routinely blew at 30-40 M.P.H. with gusts around 50 M.P.H. The wind was only the half of it. The desert sand at times created "white out" conditions.
Desert storm.
Many fans, much more expert than me at this type of spectating, had full wrap around goggles. They were prepared. The sand and grit acted as a "sand blasting" situation. I was happy I brought a rental car to the races today. I feared my National Car Rental Racing Hyundai Sonata might be stripped down to the bare metal by the end of the afternoon.
When it was time to leave the track I had to wait at the entrance to the highway for nearly a minute waiting for visibility to increase to just 20 feet. You had to be there to appreciate the experience!
Pretty dang gummed amazing.
I carry about five credit cards, my driver's license and cash in a single money clip. Later in the evening I went to grab a credit card. The entire contents of my money clip was soaked with sand. The sand had gotten into my pocket while I stood out in the high winds, dirt and grit today. I had never seen anything like this!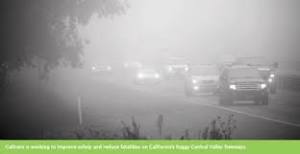 Although I was driving westward into a setting sun visibility was fine as I headed toward Tulare, California. You may know the word "Tulare" from the infamous "Tulare Fog" which frequently causes huge car wrecks along the interstate during the winter. No fog today and no dust storms. More on my visit to Tulare and the Tulare County Kart Club behind the Tulare tab.
Tulare County Kart Club – Tulare, California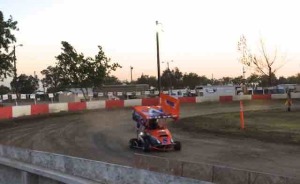 Kids and cars don't count; adults and some cars don't count.
I had tried to see a race at the Tulare County Kart Club track with Carol back in 2009. On that Saturday night they didn't have anything racing that was "trackchasing countable". They did have caged karts but only children racing them. They did have adults racing but only in flat karts. As you know by know Trackchasing's "Founding Fathers" long ago ruled against counting racing by "children" or races using "flat karts". I know in today's modern more liberally minded society this sounds hard to believe. Nevertheless, that is the way it WAS and the way it IS.
How did I do THIS one?
As I look back on my records, once Carol and I got the bad news from Tulare in 2009 we quickly headed over to the Plaza Park Speedway in Visalia. At least that would be a new track for Carol. Somewhat incredibly, what was I thinking, I made it the NEXT night to a new track in the small town of WaKeeney, Kansas. Today, in 2014, I have no idea how I pulled that one off.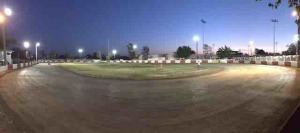 The Tulare County Kart Club track sits on the Tulare County Fairgrounds, which is also home to the Thunderbowl Raceway. That's a full-sized dirt oval track. I went trackchasing there all the way back in 1992. The then named Tulare Thunderbowl Speedway was track #215.
I had talked with the Tulare County Kart Club president a few days ago. He assured me they would have countable racing tonight. There would be two countable classes (500cc winged outlaw karts and 250 caged karts) out of the nine classes in competition.
I knew that admission for spectators would be free. It was ten dollars to get into the pit area. The racing was over a little later than expected this afternoon in Ridgecrest. That meant I had to hustle myself over to Tulare as quick as I could. It was an unusually scenic drive. The scenery in California's high desert is a lot different than just about anything you will see touring the U.S.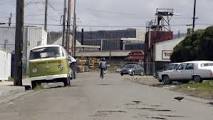 There are some tough areas in this part of California.
Racing was set to begin at 6:30 p.m. The best I could do was arrive about an hour after the planned starting time. Before I got there I did have to make a run to a poorly staffed McDonalds a few miles south of Tulare itself. Some of these small agricultural towns are a little "rough" around the edges. Heck, they had GRAFFITI in the restroom. When was the last time you saw that at a McDonalds? My server had some poorly drawn tattoos from the back of her hand, up her arm to who knows where. Anyway for less than three bucks I was outta there with a double cheeseburger and large Diet Coke.
Seemingly warm but really cold.
The high temperature in Tulare was about 86 degrees today. However, this is desert country. When the sun goes down it gets cold. O.K., maybe not cold like where you come from but cold for this California boy. At race time the temps had dropped to 65 degrees, which prompted me to grab my Zero brand golf windbreaker.
Timing is everything.
I parked some 75 yards from the track. I could hear the next racing class coming onto the dirt oval's racing surface. These racers had that familiar "whine" of outlaw karts. I hustled over to the track fence just beyond turn one. Yes, it WAS the 500cc (five of them) outlaw karts on the track for their heat race. When they took the green flag the Tulare County Kart Club was countable. I hadn't been there five minutes and this track was "in the books". I guess that was payment for my being shutout in 2009.
During the past 36 hours I had driven more than 1,200 miles. I still had about 210 miles to cover just to get back to the airport where I had picked up my rental car. I know some, O.K., I know a LOT of trackchasers who would have headed for the hills after seeing this one countable race. However, that was not what I decided to do.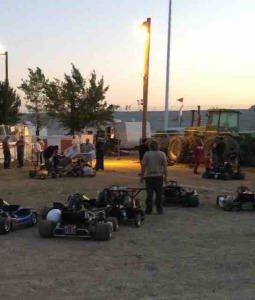 I wanted to see what else they were racing tonight. In reality, it wasn't much. I asked some of the officials for additional info. There were nine classes racing. Four of those allowed adults to compete.
Following the 500cc outlaw kart race was the 250cc caged kart heat race. There were three of those. However, one failed to start the race and another flipped hard into the third turn fence during the first couple of laps.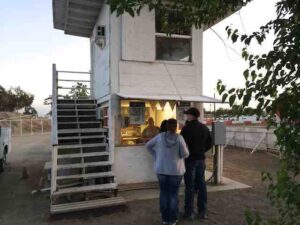 It was intermission and I stayed on.
Now it was time for intermission. I took the time to explore the place even though I had done the very same thing five years earlier. Not a lot has changed. The kart track still sits on its own beyond the backstretch of the "big" track now called the Thunderbowl Raceway. I know they put on some good racing at that track. It's been more than 20 years. Maybe I owe that track a re-visit.
This is really a nice little place.
Intermission was short. They simply rolled the track in and were soon ready for feature racing. They actually have a very nice little facility here. I found only one problem with the entire operation. They don't have an announcer. Everything else was so nice that seemed odd. I frequently say that I think the most important employee at the track is the announcer. The announcer can create "drama". Drama is what entertains the fans and keeps them coming back.
I spoke with the club's treasurer. I asked her how that part of the business was going. "We're paying our bills!" was pretty much the answer she gave. There's nothing wrong with that.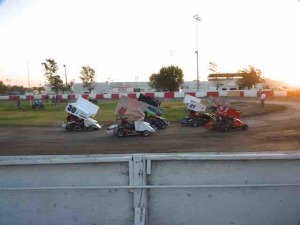 I stayed for seven of the nine features. I had already seen the caged karts race their heat events. Car counts were slim. Car counts are slim just about everywhere I go. One official told me that "Mother's Day" being tomorrow might have caused the light kart turnout. Nevertheless, I didn't see any classes with more than five entries. Two classes had just ONE kart.
The track itself is spotless. I'll say it's 1/8 of a mile in distance. There is no dust (no small feat in a location that gets a lot of heat and wind) and the surface appears to be tacky. The track is well lit and they keep the program moving.

What a great spectator viewing track.
There were 40-50 people in the stands. Who can argue with FREE admission. They have a nice concession stand selling linguica sausages among other things. Fans can see much of the pit area, up close and personal, without buying a pit pass. Fans can also stand right next to the fence.
That's what I did. I'm not saying it was the brightest thing to do. The wooden fence is just 4-5 feet tall. There is no catch fence. I've seen what these little winged karts can do when they start flipping. You wouldn't want to catch one of those in the teeth.
If they had about twice the kart count this would be a rockin' track. With just two features to go I headed for the exits. I still needed to drive over the "grapevine" to get back into the Los Angeles "basin".
What an excellent adventure.
Overall, it was an excellent trip. Yes, I drove more than 1,400 miles in about 40 hours. However, I added a track in Arizona and two in California. I only spent one night away from home. The trip was well worth it.
California
The Golden state
This afternoon and evening I saw my 128th and 129th lifetime tracks in the Golden state, yes the Golden state.
Thanks for reading about my trackchasing,
Randy Lewis
World's #1 Trackchaser
Peoria Old Timers Racing Club (P.O.R.C.) Hall of Fame Member 
California sayings: See the glowing beams of California dreams
QUICK FACTS
AIRPLANE
No Airplanes!
RENTAL CAR #1
John Wayne (Orange County) International Airport – trip begins
Tucson, AZ
Ridgecrest, CA
Tulare, CA
John Wayne (Orange County) International Airport – trip ends –1,415 miles
Total rental car miles – 1,415 (1 car)
Total miles traveled on this trip – 1,415 miles 
TRACK ADMISSION PRICES:
Tucson International Raceway – $15 (Parking – $10 L)
Ridgecrest Fairgrounds – Complimentary admission
Tulare Kart Club – No charge (that's different than a complimentary admission)
Total racetrack admissions for the trip – $15
LIFETIME TRACKCHASER COMPARISONS 
The three most important trackchasing comparisons to me are:
Total lifetime tracks seen
Total "trackchasing countries" seen
Lifetime National Geographic Diversity results
Total Lifetime Tracks
There are no trackchasers currently within 350 tracks of my lifetime total. Don't blame me.
Randy Lewis, San Clemente, California – 1,952
Total Trackchasing Countries
There are no trackchasers currently within 10 countries of my lifetime total.
Randy Lewis, San Clemente, California – 68
Current lifetime National Geographic Diversity results
Randy Lewis, San Clemente, California – 4.96
That's all folks! Official end of the RLR – Randy Lewis Racing Trackchaser Report