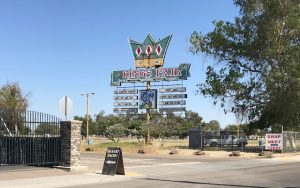 Greetings from Hanford, California
.
.
From the travels and adventures of the 
"World's #1 Trackchaser"
.
.
Tulare Kings Kart Club
Dirt oval
 Lifetime Track #2,460
The EventVideo PlusPhotos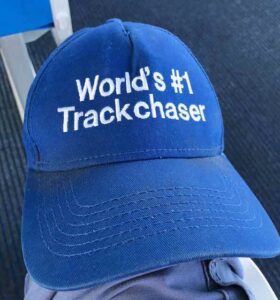 THE EVENT
I am a "trackchaser". So, what the heck is that? I get that question from racing and non-racing people all the time. This is a difficult question to answer. Why? Because after I do my best to respond people say, "I've never heard of such a thing"!
Here's my best answer.
I'm a racing fan. I love to travel. I love to analyze opportunities to get the most out of everything while saving time and money.
Trackchasing fills the need for all of the above. The racing part of my trackchasing has me trying to see wheel to wheel auto racing at as many different racetracks as I can all over the world. Yes, all over the world. So far things are going pretty well. I've seen racing at nearly 2,500 tracks in 80 countries. As a matter of fact, I've seen racing at more tracks than anyone else in the world.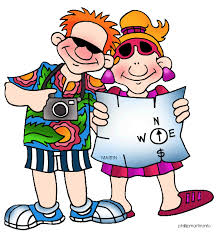 Equally important to me are the things I get to see and experience over the "long and dusty trackchasing trail". I call these adventures "Trackchasing Tourist Attractions". You won't want to miss my "Trackchasing Tourist Attractions" page. Here's the link:  Trackchasing Tourist Attractions or my "Sports Spectating Resume" page, Sports Spectating Resume on my website at www.randylewis.org.
I live in southern California. Most of the racetracks in the U.S. are located well over 1,000 miles from where I live. As a matter of fact, my average trip covers 5,000 miles and more. I take 35-40 of those trips each season. In any given year I will travel well over 200,000 miles, rent more than 50 cars, and stay in more than 150 hotel rooms.
I get the chance to meet people all over the world. With trips to 80 countries and counting just getting the chance to experience so many other cultures, spend times in their homes and meet their friends is a huge reward for being in this hobby. I am indebted to several of these folks for their help and friendship.
It's takes a good deal of planning to do the above and not spend my entire retirement portfolio. I enjoy the challenge, the travel and every other aspect of "trackchasing". In reality, my trackchasing hobby is a lot like being with the carnival. I breeze into town, stay a little while and then head on down the road.
Today's adventure was one more of the 2,000 trips that have taken me up, down and around the long and dusty trackchasing trail. I've seen more than 150 racetracks and their racing in California. If you would like to see where I've been and experience those adventures here's the link: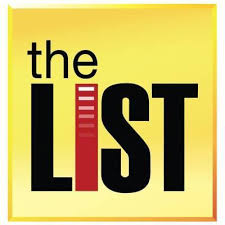 If you've got a question, comment or whatever please leave it at the bottom of this report.  It's very easy to do.  Or you can visit me on Facebook.  Thanks!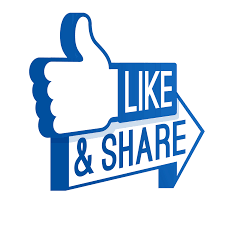 FOREWORD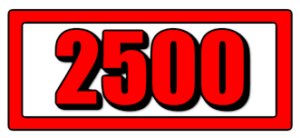 Saturday, June 30, 2018.
Trackchasing, the hobby, is all about adding new tracks to a trackchaser's lifetime list. As you might imagine the more tracks you've seen the fewer remain to be seen. I've seen racing at nearly 2,500 tracks. It stands to reason because I've seen nearly 700 tracks more than my nearest fellow competitor that it's just a little more difficult for me to find new places to see racing.
It is not only a challenge to find new tracks but just as importantly I don't want to return to a track where I've already been. That's not what trackchasing is all about. I've actually done that a couple of times. Yes, it's embarrassing.

I was going to be in my home state of California for the next two weeks. During the summer months that's very unusual for me. Nevertheless, I am always around home for the Fourth of July. This year we have family and friends coming to join us for the holiday celebration.
Even though I wouldn't be traveling cross-country to trackchase the Randy Lewis Racing Research Department did discover an opportunity that was right here in the Golden State. The cities of Tulare and Hanford, California are only 23 miles apart. These two locations would play an important role in where I would be trackchasing tonight.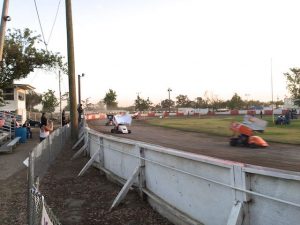 Back in 2014 I went up to Tulare, California to see racing at the Tulare fairgrounds (above). It was my lifetime track number 1,952. As a matter fact, I went up to Tulare one time prior to that. On that evening there were no countable racers competing that met trackchaser rules.
Additionally there used to be a kart track inside the oval at the Kings Speedway in Hanford, California. I had been to the Kings Speedway all the way back in 1985. Kings was lifetime track #155. As a matter fact, I remember seeing Jeff Gordon at the Kings Speedway, not competing, but riding on an ATV. He was about 13 years old. Yes, that was more than 30 years ago. By the way I have seen racing at Kings some thirteen times, almost all of which were World of Outlaws sprint car races.
I certainly didn't want to return to Tulare because I had already seen racing at that kart track. I would have liked to have seen the kart track in Hanford that was located inside the big oval. However, that track had been discontinued. So how did to Tulare and Hanford play into tonight's visit? Strangely.
Although I didn't know it until the last day or two the Tulare fairgrounds kart track had left the Tulare fairgrounds! There was a political dispute. The powers to be wanted to relocate that track to a very small corner of the Tulare fairgrounds. The club that runs that organization was not interested in that proposal.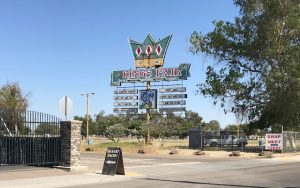 It was true the Hanford kart track that used to be located inside the big oval of the Kings Speedway was no longer in existence. However, they WERE racing in Hanford but at the fairgrounds in Hanford and not at the Kings Speedway.
Yep. It turned out that the group that raced in Tulare at the fairgrounds had relocated to a separate piece of property at the fairgrounds in Hanford. You got that?
It took some digging to make sure I wasn't going back to the Tulare fairgrounds in Tulare and that I was going to see a totally new track in Hanford. I cross-referenced my feedback from a couple of different people. I was convinced that the racetrack at the Hanford fairgrounds was one that I had never been to before.
Next up I had to confirm that this new track, the Tulare Kings Kart Club track would be racing cars and drivers that met trackchasing's somewhat arbitrary and goofy rules. I wouldn't be able to count any racing that was done by flat karts. I wouldn't be able to count any classes where the drivers were limited to being less than 18 years of age.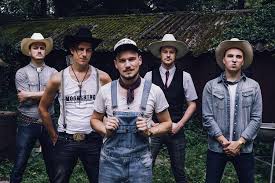 I will say this. The ten trackchasing founding fathers (not me!) made a grievous mistake by not including flat karts in the classes that would be allowed to count for trackchasing. It's probably too late to change that rule now. Nevertheless, I have no idea what they were thinking when they turn thumbs down on flat karts.
I also have no real idea what they were thinking when they decided that classes that involved exclusively "kids" would not count. I think it was Guy Smith who once said something to the effect, "that rule is in place so that trackchasers don't head to the local Target parking lot to watch a bunch of five-year-olds race around a series of hay bales." Frankly, that's BS.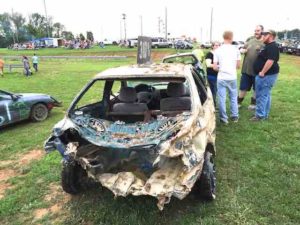 Trackchasers have certainly been at "racetracks" that were the architectural equivalent of being in a Target parking lot where the competitors race around a series of hay bales. If we count those kinds of tracks where adults race junk cars why wouldn't we count those kinds of tracks where kids were doing it.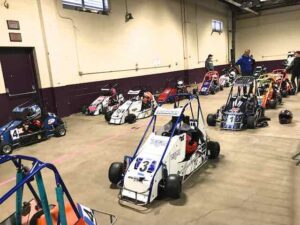 About the only class of racing that limits their racers to children would be the quarter-midget tracks. Quarter-midget racing machines are so much more sophisticated and attractive by the way than the hundred dollar junk car races that we do count. If you wanted to focus on "real" racing something like quarter-midgets stand head and shoulders above county fair junk car racing. Nevertheless, that ship has likely sailed.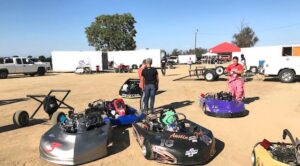 The Tulare Kings Kart Club primarily caters to flat kart racing classes driven by racers less than 18 years of age. They have only two classes that meet both the car requirement and the age requirement of trackchasing. They have two caged kart classes that allow "adult" drivers to compete.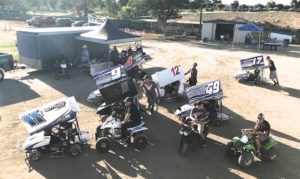 Their 250cc winged kart class allows drivers aged 10-18 to race. Because that class allows 18-year-olds it counts by trackchasing rule. They also have a 500cc winged outlaw kart class that is open to people age 13 and above. That class counts too.
Initially I had a little bit of a difficult time getting confirmation as to whether or not these two countable classes would bring enough racers to the track. Then I got in touch with Chris Smith. He races in the 500cc. He told me to get in touch with club president Buddy Shelton. I did just that.
I had checked the website for the club. I looked at the point standings for 2018. Both the 250cc and the 500cc classes listed three or four drivers that had competed in the previous four club races this year. Those two classes averaged a car count of two or three. That was cutting it close especially considering it would be an eight-hour round-trip drive to see tonight's racing.
I first messaged Buddy Shelton. Then we talked on the phone. He convinced me they would have two or more competitors in both the 250cc and 500cc classes. Based on my conversation with Buddy I decided to make a long drive up from San Clemente to Hanford.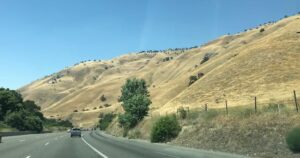 The drive itself was uneventful. It took me over the grapevine and then through Bakersfield. I've made that drive many times on my way to seeing the majority of my 168 lifetime California tracks.
THE RACING
Tulare Kings Kart Club – Hanford, California
Once at the track it didn't take me long to find Buddy Shelton. He was glad I decided to come up and take a look at their racing operation. Although he was busy with all of the duties that a club president would be involved with he took a few minutes to tell me about the track.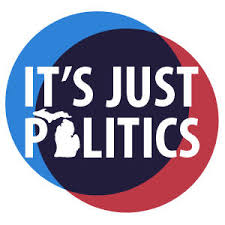 He told me just a little bit about the track's political problems. Those problems forced a relocation from Tulare to Hanford. The whole thing sounded like a bad deal. He told me they had been racing up here for three years. That surprised me. I didn't know a thing about that.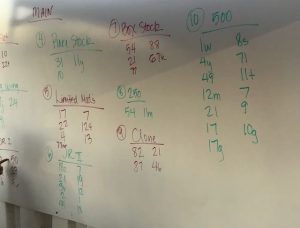 Then Buddy gave me some good news. He told me there were 15 winged carts in the pit area tonight. Wow! I asked him how he could have that many karts in their fifth program of the season when most of the earlier races had only three or four per class. His answer surprised me.
They only list cars and drivers on their website point standings that are MEMBERS of the club. If a driver shows up and is not a member of the club they can still race they just don't get points. A club member might finish 10th in the race out of ten cars. However, if he or she is one of only five club members in the race that driver will get the points for the fifth position not the tenth position. I don't think I've ever heard of such a thing.
I was happy I made it up to the track and even happier that they were going to have plenty of trackchasing countable competitors. Now it was time to check things out at the track. Buddy made things just a little bit easier for me by giving me a complementary pit pass. Thank you for that.
I was very impressed with the facility itself. Although the track was only about a 1/6-mile oval the physical structure of the entire place was just like you might find at a high-quality permanent quarter-mile stock car track.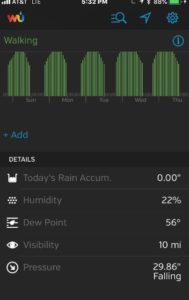 When I arrived temperature was 100° with 22% humidity. There was a 10-mile an hour breeze or more all night. That made the heat a little bit easier to handle. These were definitely hot and dry conditions which could have played havoc with the dirt surface.
I don't know how much they watered the track before race time. I do know this. They didn't have any dust at all from the racing surface tonight.
Like most kart tracks they didn't have a live play-by-play announcer. Tonight they had a PA system but they only used it to call drivers by class to the starting grid.
I was told there were about 55 competitors in the pit area tonight. As mentioned 15 of those were in the winged kart classes where adults were eligible to drive. The racers pitted behind the backstretch and beyond turns three and four.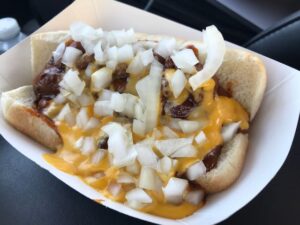 The track has a decent lighting system and several safety lights around the track letting the drivers know whether they are racing under green or yellow conditions. They have a small concession stand. Tonight they served me a chili cheese hot dog, snow cone and bottle of water. There were no major lines to get food and drink. The track operates with Porta potties.
Tonight there were 12 separate classes of karts racing. The 500cc winged karts had the most racers with thirteen. Each class would run two heat races covering eight laps and a 15-lap feature race.
They started racing at the relatively early hour of 6 p.m. It took them about an hour to run 12 classes of heat races. A couple of classes had enough racers to have two heats in each round. Both the 250cc class with two drivers and the 500cc class with 13 drivers raced at the end of each round.
Normally where there are only one or two classes that count in trackchasing and a dozen or more classes are racing I don't stay for the entire show. When the two 250cc racers ran their first heat race the track was officially in the books for me.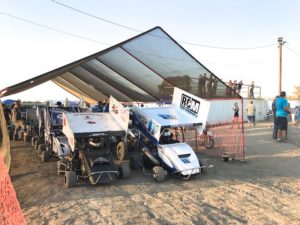 However I was intrigued by the competitiveness of the 500cc class. Their heat races were broken up into six and seven competitors each. I really wanted to see thirteen of these 500cc racers run their feature event.
There were a couple of drawbacks. That race would be the last race of the night. It would be about the 40th race of the night as well. If I waited to see that feature race I wouldn't get home until nearly 3 a.m. Nevertheless, I stuck it out and was rewarded with an outstanding 500cc winged outlaw kart feature.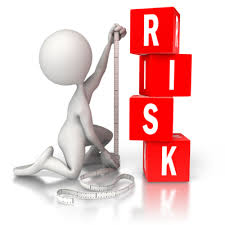 Trackchasing is a risk/reward hobby. The risk is that I might drive eight hours round-trip through some fairly heavy Los Angeles city traffic and not see a race. The reward is that my research can convince me the risk isn't too great. Tonight the reward would be some really good flat kart racing as well as winged outlaw kart racing. You really won't want to miss my video of the action. I took most of the video from an elevated position over looking turns three and four. If I hadn't had a pit pass I wouldn't have been able to do that.
This racing club seems to be very family oriented. Standing on the viewing platform I talked to several people, some were racers, some parents and some fans. I was most impressed with a couple of youngsters.
One was just eight years old. The eight-year-old was special for a couple of reasons. At the time I didn't know it but he was the son of club president Buddy Shelton. This kid was only eight years old and was headed to the third grade in the fall. He told me he'd already been racing for three or four years and actually competed tonight in one of the faster flat kart divisions. He had a good deal of confidence about his chances tonight. Another kid who raced in a junior caged kart division told me this would be his last season of racing because it was going to conflict with his football ambitions.
I also got a chance to talk briefly with Chris Smith. He was wearing an Atwater Kart Club T-shirt. That's another track in the Golden state I haven't seen. Before I can commit to go there I'm going to have to be convinced they have racers that meet trackchasing's rules. I had Chris to thank for putting me in touch with Buddy Shelton.
It was about 10 o'clock when that final 500cc feature took the checkered flag. They had a couple of red flags tonight for young drivers crashing. One of those drivers took out part of the turn three fence. Nevertheless, they were very efficient considering the amount of races they had.
AFTER THE RACES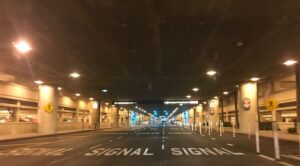 After the races it would be my responsibility to wheel the National Car Rental Racing Chrysler 300 safely some 233 miles back to the John Wayne Orange County airport. I spent much of that drive listening to a 10-part series called "Richard Petty – Racing Royalty". This was a series of 10 shows presented via podcast, each 8-14 minutes long, that detailed Richard Petty's career in stock car racing.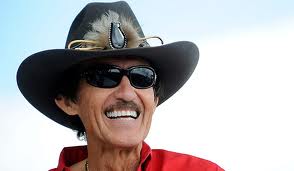 Richard Petty has long been and continues to be the "King" of stock car racing. I've had two personal experiences with Mr. Petty. Years ago he competed in a NASCAR Winston West race at the Phoenix International Raceway. He won that day. I hung around behind a scoring tower for several minutes and ultimately ended up getting his autograph.
Richard Petty is famous for having a very unique artistic autograph. He's also famous for being the kind of guy who will stay at the track until the very last fan gets an autograph if he wants one. Richard Petty is the gold standard in that area.
Another time my stepfather and I were at a NASCAR race. I can't remember where. It might have been Richmond or maybe North Wilkesboro. Back in those days fans could roam around the pit area pretty much just like you can at any other short track. Fans can no longer do that because of the increasing popularity of NASCAR races.
My stepfather and I were simply walking around the garage area taking the entire scene in. It was early on a Sunday morning. The pits seemed pretty quiet at that point. Here we were walking along the garage area with no one really very close to us in any direction. Who do we see walking up toward us all by himself? You probably know where I'm going with this. Richard Petty! He nodded and said good morning and we did the same. Richard Petty!
I've seen both the "old" Richard Petty museum and the new one as well. They were both great. I really want to get back to the new Richard petty museum in Randleman. During our first ever visit to the Petty shop, which was located in front of Richard's parent's home, we saw the patriarch of the Petty racing family Lee sitting on the porch. Little things like that to a race fan mean a lot. Lee Petty won the very first Daytona 500 over one of my short-track favorites Johnny Beauchamp.
I'm not exactly sure how I got onto Richard Petty storytelling after seeing racing at a go-kart track. I guess the tie-in is that I really like Richard petty and I very much enjoyed the races tonight.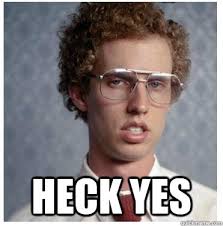 As the races were wrapping up tonight I told club president Buddy Shelton that I rarely stay for an entire go-kart program. Tonight I was at the track for more than four hours for the complete show. Buddy said, "I guess we must be doing something right". Yes, Buddy you guys are doing a lot right. Keep it up.
Congratulations for successfully relocating the track to such a complete facility with a good car counts and fantastic racing.
Good evening from Hanford, California.
Randy Lewis – 80 countries – 2,460 tracks.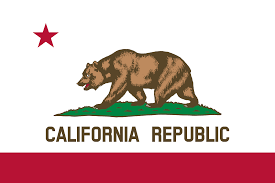 California
The Golden state
This evening I saw racing at my 168th lifetime track in the Golden state, yes, the Golden state.  I hold the #1 trackchasing ranking in California.  I've seen 168 or more tracks in one state!
Thanks for reading about my trackchasing,
Randy Lewis
World's #1 Trackchaser
Peoria Old Timers Racing Club (P.O.R.C.) Hall of Fame Member
California sayings:  There's a Sigalert for the carpool lane on the 5 south
QUICK FACTS
LIFETIME TRACKCHASER COMPARISONS 
The threemost important trackchasing comparisons to me are:
Total lifetime tracks seen
Total "trackchasing countries" seen
Lifetime National Geographic Diversity results
Total Lifetime Tracks
There are no trackchasers currently within 655 tracks of my lifetime total.  Don't blame me.
Randy Lewis, San Clemente, California – 2,460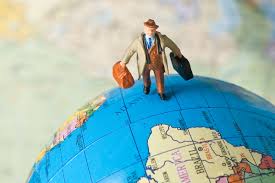 Total Trackchasing Countries
There are no trackchasers currently within 25 countries of my lifetime total. 
Randy Lewis, San Clemente, California – 80
Current lifetime National Geographic Diversity results
Randy Lewis, San Clemente, California – 4.14
That's all folks!  Official end of the RLR – Randy Lewis Racing Trackchaser Report
Click on the link below to see the video production from the racing action today.
Click on the link below for a photo album from today's trackchasing day.  You can view the album slide by slide or click on the "slide show" icon for a self-guided tour of today's trackchasing adventure.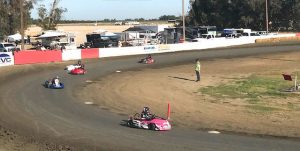 Trackchasing in the Golden state, my home state. Don't miss the central California scenery.