Greetings from Wellsville, Kansas
.
.
From the travels and adventures of the 
"World's #1 Trackchaser"
The EventVideo PlusPhotos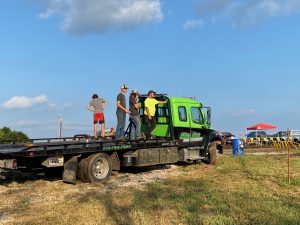 Twelve 64 Xtreme Off Road Park
Dirt road course
 Lifetime Track #2,644
THE EVENT
Editor's note: It's fun to be the first trackchaser ever to visit a racetrack. It's fun to bring your brother along to enjoy the adventure. It's fun to go to a brand new Yelp recommended restaurant and confirm all of the positive reviews were right on. It's fun to stop in at a track that I've seen in the past for a brief reunion. This hobby is just fun!
I AM A TRACKCHASER.
My name is Randy Lewis (above with my guys from the Maldives). I live in a modest seaside cottage in the sleepy little village by the sea, San Clemente, California. I am a "trackchaser". I trackchase. Have you ever in your life heard of "trackchasing"? I didn't think so. 
Trackchasing for me is all about three things. First, I'm interested in seeing an auto race. Secondly, I want to take some time to see the local attractions of wherever I might be visiting. Finally, I want to create a logistical plan that allows me to accomplish the two points mentioned above without depleting my retirement account. That's trackchasing for me.
Am I truly serious about trackchasing? I think so. I've seen an auto race in 85 countries at more than 2,660 different tracks. Does that sound serious to you?
I've been able to see the world doing this. If you're interested in exactly what I've been able to experience all around the U.S. and the world I recommend you click on this link.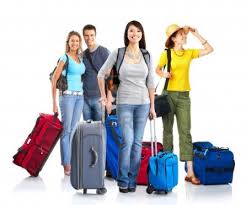 Trackchasing Tourist Attractions
Trackchasing can be an expensive hobby. One of my fellow competitors was said, "When Randy stops trackchasing we know he will have run out of money". Folks, I have been retired for nearly 20 years and have not earned a single dime working. I'm still trackchasing!
After each and every event that I attend I post a YouTube video, a SmugMug photo album and a very detailed Trackchaser Report about the experience on my website at www.randylewis.org. I guess people find what I share interesting. My website gets more than 20,000 views every month.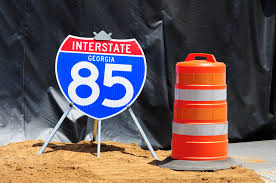 Because I have seen racing in 85 countries at this point I am considered the World's #1 Trackchaser. That's good enough for me. Now I encourage you to drop down a few spaces and read about today's trackchasing adventure. As you discover what went on at this track just think about the idea that I've done this more than 2,600 times. I don't mind admitting I am addicted to the hobby of trackchasing.
If you're interested in looking back and seeing where I've been the following link is for you.
If you've got a question, comment or whatever please leave it at the bottom of this report.  It's very easy to do.  Or you can visit me on Facebook.  Thanks!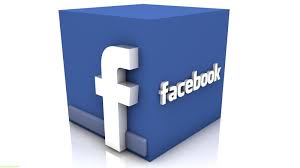 FOREWORD
Saturday, August 29, 2020.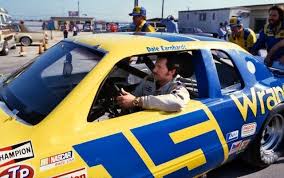 Today I was off for my 15th consecutive weekend of trackchasing. I had a perfect plan. I rolled out of my driveway at a leisurely 6:30 a.m. on a Saturday morning in late August. Then the unexpected began to occur.
As I was driving up the 405 freeway using the autopilot feature of my EECU Credit Union sponsored Tesla Model X I received a phone call. The call was from my brother, Mark.
Mark lives around the Kansas City, Missouri area. I was flying to Kansas City this morning to meet up with him for some trackchasing brotherhood. Did you know that Mark and I are the World's #1 trackchasing brother combination? Of course, you did.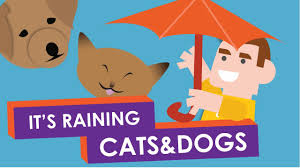 Mark was calling to tell me it was raining cats and dogs in the Kansas City metro area. I immediately checked my Weather Underground weather app. My radar not only showed it was raining cats and dogs there but possibly cows and ponies. This was immediately concerning.
Mark, admittedly not a trained weather forecaster, told me the rain was supposed to be there all day and not leaving until late afternoon. This information put me into trackchasing scramble mode. What is that?
One of the best things about being on autopilot with my Tesla is that I can drive hands-free. I do have to grip the steering wheel every 20-30 seconds but other than that I can use my hands to check various apps on my phone in emergencies like this. This was a true emergency.
I have not been rained out during the entire 2020 trackchasing season. If I could help it I didn't want that streak to come to an end now. If Kansas City was going to be unraceable because of their rainy weather conditions were there other options?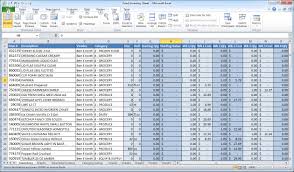 While driving up to San Diego freeway at a reasonable 74 MPH I checked my future race dates Excel spreadsheet. This is a special, very proprietary, list of racetracks and race dates of places that I have never visited before. The size of that spreadsheet is decreasing every year.
I really wanted to be trackchasing tomorrow at Hawkeye Downs Speedway in Cedar Rapids, Iowa. My racing buddy Matt Record had given me this not very well known race date about a month ago. Was there somewhere else I could trackchase today in the United States and still make it to Cedar Rapids for their 12-noon start tomorrow? I was checking.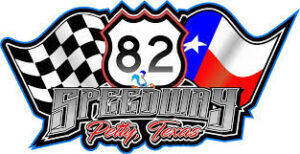 Soon I found out I could fly to Dallas this morning rather than Kansas City with a few last-minute changes. The 82 Speedway in Petty, Texas was racing tonight. Their weather forecast was good. The Petty track wasn't too far from Dallas. I figured I could catch a flight from Los Angeles to Dallas in order to make that race on time.
There was just one problem. The best I could do on Sunday morning for flying into Cedar Rapids or anywhere else nearby was a flight from Dallas to Cedar Rapids that got me in at 11:30 a.m. Hawkeye Downs is only 4.9 miles from the Eastern Iowa (Cedar Rapids) airport. That's close. Right now I can't think of a track that is any closer to a U.S. commercial airport than Hawkeye Downs. I probably could land at 11:30 a.m., get my rental car and get over to Hawkeye Downs for the 12-noon start but maybe not. I didn't want to be late for this event.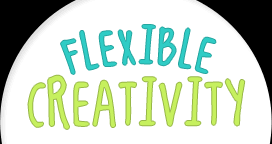 One thing that I hope that you do get out of reading about my trackchasing is the need to be creative in my decision making. There's also a tremendous need to be flexible in my decision making. I call it flexible creativity. If one can be creative and flexible as often as they can in their life I think they're going to do better than the average person.
Today the plan was to see the Kansas City Off-Road Racing Association (KCORR) group compete at the Twelve 64 Xtreme Off Road Park racetrack in Wellsville, Kansas. Normally KCORR holds their events during the daytime. Many of their tracks don't have lights. That would've been perfect for a trackchasing double in Kansas today. Tonight they were racing figure eights down in Udall, Kansas which was nearly a 4-hour drive from Wellsville. If Wellsville had raced during the day I figured I could get down to Udall in time for their 8 p.m. Saturday night start.
Alas, there was both a positive and a negative that came from Wellsville racing in the night. First, it did knock me out of a potential double with the figure 8 racing in Udall. That's the negative. Tonight's schedule called for a 6 p.m. start time for practice and a 7 p.m. schedule for racing. What was good about that is that the later starting time gave the farm land they would be racing on a little more time to dry from the heavy rains. That was the positive. I made my decision. I told my brother Mark I would continue on with the original plan.
Mark's phone call had been a little bit unsettling. When I got to the airport I observed more unsettling behaviors. Folks, I simply couldn't make up some of what I'm about to tell you if I was Stephen King.
When I entered the terminal at LAX I heard what I used to hear all the time at Kmart. "Cleanup on number nine, cleanup on number nine". Yes, there was an announcement over the PA system at LAX calling for a cleanup. What could that be?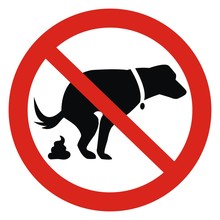 A lady and her small dog had just dumped all over the floor. I only arrived on the scene after the fact. I'm going to assume for the sake of politeness this excrement came from the dog. I was in Seattle one time walking through the terminal. That was when I saw one of the biggest samples of dog shit in my life. It was right there in the middle of the terminal. This was not a good time to be walking at a rapid pace with your face buried in your phone texting your cousin. If you do this long enough you'll see just about everything. After seeing the dog shit this morning had I seen everything? You probably know the answer to that. No, I have not.
I did get in 3.1 miles of walking this morning before I ever boarded my flight. That included about a mile from the parking garage to the terminal and more than 2 miles outside the terminals and a little bit inside this morning. Then it was time to make one last bathroom stop before boarding the plane.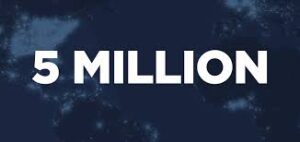 What I saw in the bathroom was something that I have never seen in all of my years of living in any public bathrooms that I had used. I could give you 5 million guesses and you could never know what I encountered. Or, I could give you an additional 5 million guesses. That's 10 million guesses. You would still never get it.
In the bathroom two seemingly strangers were having a conversation. One guy was an "urban" dude. The other guy looked to be more like a city dude but maybe a suburban dude. They both seemed to be about the same age.
The urban dude was literally yelling inside the bathroom that he absolutely needed to get back to his hometown. According to the conversation he had flown out to Los Angeles for $77 one-way using Priceline. Now he needed to get back home immediately. He wanted the city dude to use his smartphone and check prices for his flight. The city dude, being a good Samaritan, seemed like he was trying to help out. Good for him, as long as this wasn't a scam.
The urban dude was about ready to lose his mind. He must have mentioned the fact that he flew out to Los Angeles for $77 one-way but didn't have a return ticket more than five times when I was in the bathroom. I sort of thanked my lucky stars that I had come into the bathroom about a minute late to be a major party to this conversation. I've got to give the city dude some credit. He was reading off one-way airplane ride prices back to the urban dude with some rapidity.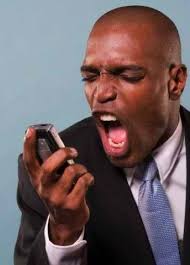 Soon the urban dude was yelling into his cell phone using the speakerphone option to talk to his girlfriend. He was repeating the prices the city dude was sharing. This comical act continued as I exited the men's bathroom to board my plane for Kansas City. No, the most creative person I know couldn't make up stories like this.
I could only imagine the conversation if the urban dude asked the city dude to buy his ticket on his smartphone. I would love to have understood how the reimbursement process might take place.
When I landed in Kansas City I was amazed at the blue sunny skies and virtually no indication of rain on the ground at all. This was a good sign.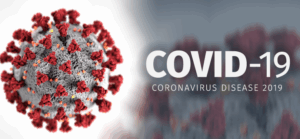 Mark seems as if he works in a COVID-19 laden environment. Several people in his personal and professional life have tested positive for COVID-19. This has prompted Mark to have taken several COVID tests, one as recently as yesterday. I'm happy to report all of his tests have come back negative.
Nevertheless, in the spirit of social distancing, we both agreed to drive separately to a Yelp recommended Mexican restaurant in Overland Park, Kansas. Overland Park is one of the more upscale areas in the Kansas City area.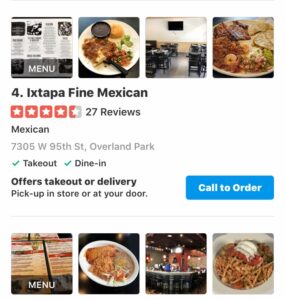 Although Mark knows his groceries I took the initiative to consult Yelp one of my smartphone user recommendation apps. I use Yelp mainly for restaurant recommendations in places where I'm not familiar with local culinary options. However, I have also used Yelp to help me get my windows tinted, my car detailed and to find a plumber. Yelp rocks.
Mark and I met at the 4.5-star Yelp recommended Ixtapa Mexican restaurant at 4:30 p.m. This was a new place having been open only two months. However, we would learn they had another location in Kansas City. The restaurant's dining décor was modern and upscale.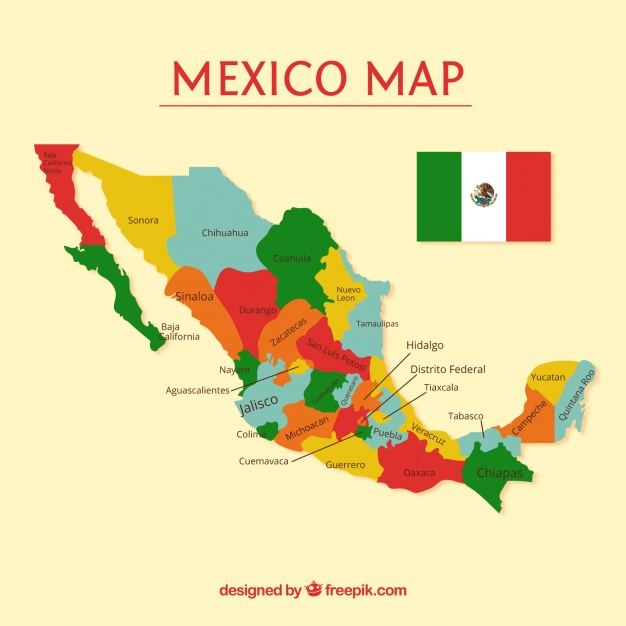 The servers were as Mexican as Mexicans can be. I really don't want to eat in a Mexican restaurant unless virtually everyone, no make that everyone speaks Spanish fluently. That's why I don't frequent Taco Bell outlets. Not only do their employees not speak Spanish they don't speak English all that well either.
Was the food and service any good at Ixtapa? It certainly was. I asked for my special concoction of queso fundido chorizo to be prepared and they didn't disappoint. I've asked Mexican restaurants to come up with that dish well over 50 times. It has never been served the same anywhere. Today's production ranked in the top five restaurant servings of queso fundido chorizo that I've had. Mark enjoyed his five street tacos to the fullest. I give five stars to the Ixtapa Mexican restaurant in Overland Park, Kansas.
Since tonight's racetrack in Wellsville, Kansas was only 30 minutes from the restaurant we elected to drive separately again in the spirit of social distancing. The admission price for the races was steeper than it needed to be, in my opinion, $20.
What did we get for $20? We received admission to the races as well as admission to the paddock area. I think a better price might've been $15 but it was what it was.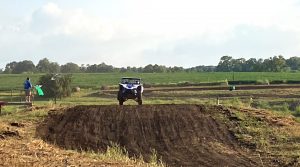 Tonight's racing would take place in essentially a farm pasture. They had carved out a very nice permanent track in this pasture but it was still a farm pasture. Most recently they had grown corn here especially in the spectator areas where we hung out. When I signed on to be a trackchaser I wasn't thinking farm pasture. Nevertheless, it is the uniqueness of each track that keeps me coming back.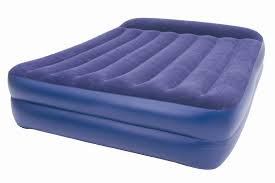 Have you ever walked on a large fully inflated air mattress? That's what it felt like tonight when I stepped out of my rental car. The grounds were swollen and soft and spongy from the rains earlier in the day. We were lucky they were racing at night rather than during the day today. This allowed the fields to dry out just a little bit. If it had been much wetter it would have been difficult for the National Car Rental Racing Toyota Camry to move in the soggy black farm dirt parking space.
The race schedule called for the practice to begin at 6 p.m. Racing events like this are a little short on spectator amenities. There was no PA system. That meant there was no track announcer. The toilets were what I would call "golf course ready" or Porta potties. I've got no problem with either.
There were two food trucks on hand. One was serving kettle corn, one of my favorite desserts. Of course, kettle corn can also be consumed as an entrée. The other food trailer was called Juan-A-Bite.
Being on a low-carb diet right now I couldn't consume any of their offerings. Had I been eating "normal" I would've been all over their s'mores burrito dessert. It sounded delicious.  As it was I went with a cold bottle of water for only a buck. I use an item like a bottle of water as an "inflation index" for track concessions. You won't be able to buy a bottle of water for less than a buck at any track. Sometimes a single bottle of water costs three dollars or more. I gave a thumbs up to the Twelve 64 Xtreme Off Road Park concession opportunities. They were well above average for this type of venue.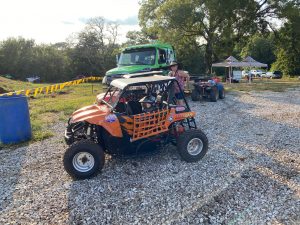 I am happy to report that KCORR runs an efficient program. They had their first race at 7 p.m. right on the dot. There was no national anthem. They jumped into the racing activity. The first race was for smaller race trucks. These were driven by kids. Trackchasing's founding fathers seemingly hated kids. I don't know why they felt like that but their actions speak louder than words.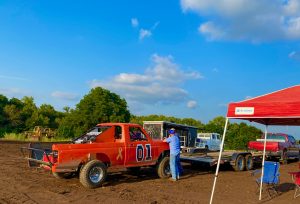 The next event on the docket was a race over what I am estimating to be a one mile in distance multi-level dirt road course for pickup trucks. There were three of them. Tonight's races were short only about five laps each. The two leading pickup trucks put on a grand battle for the lead over the last several laps.
The third race appeared to be another class for kids. The "kids" classes were run over a much smaller track. Had trackchasing's founding fathers not discriminated against youngsters I would have been able to count two tracks tonight in Wellsville. You can bet your bottom dollar I will be checking out the rules offered up by KCORR to see if drivers aged 18 or older were eligible to compete in these two smaller racing categories. You never know, I could get lucky.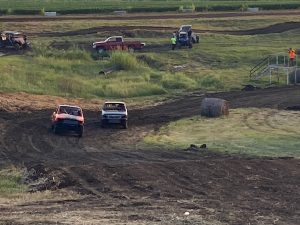 We wrapped up our evening at Wellsville by watching the remainder of the adult UTV's compete. I would say there were about 25 or 30 total racing machines in the paddock tonight. The goal, considering what we had planned for later, was to see every racer who showed up tonight compete. We did.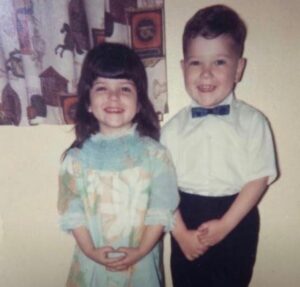 Mark, above right with twin sister Lynn, is 1/2 of the World's #1 trackchasing brother combination. It doesn't hurt that he is paired up with me and my total of 2,640+ tracks. We're not exactly sure how many tracks Mark has seen. It does seem as if he tends to exaggerate his number. I'm trying to get him to quantify his projections but that has been difficult over the years. I will try again.
Earlier in the week, Mark told me he would love to get a trackchasing double on this evening. When I thought the KCORR group was going to race in the afternoon and the Udall, Kansas folks were going to have a figure 8 race that evening I figured we could make it to both of those tracks. Unfortunately, Mark wasn't too keen on making a four-hour drive one-way to see a figure 8 race. I guess I couldn't blame him. We would have another four hours of driving after those races to get us back to his home. Had this plan happened Mark would have been pulling into his brand new Kansas City home after 2 a.m.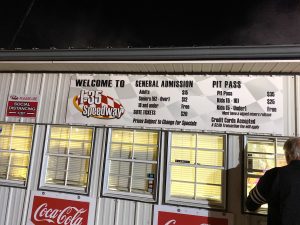 That being the case, the Randy Lewis Racing research department went to work on another trackchasing double option for Mark. They came up with the I-35 Raceway in Winston, Missouri. I-35 was "only" a 100-mile drive north of where we were in Wellsville tonight. Additionally it was only one hour and 10 minutes from the I-35 Raceway to where my brother Mark lives. This recommendation seem to be acceptable to Mark and that's what we went with.
We left Wellsville at a little past 8 p.m. Our expectation was to be at the I-35 Raceway up at Winston by 9:30 p.m. We figured if we did that we could see at least some of their feature racing.
That part of the plan went smoothly. I will tell you that Kansas City has a maze of freeways in and around their downtown area that could rival Los Angeles. However, with Waze GPS directing me, we pulled into the I-35 parking lot at 9:29 PM. The parking lot was jammed. The I-35 Raceway is a very successful dirt oval short track operation. Because I've done this before I knew that we could drive all the way up near the ticket booth to find an open spot or two now open from people who had left early. That was exactly the case. Now we wouldn't be caught in any traffic jams when the crowd exits. We will be able to get to our cars first when the races are finished.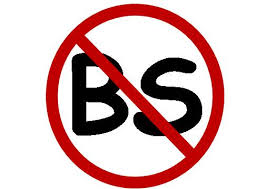 Tonight's general admission price was $15 for what I would call under-aged adults and just $12 for more experienced adults. I left my money clip back in the car and only had $17 in cash. No problem. They accepted credit cards. I would treat Mark for his race ticket tonight. However, when I noticed they were going to charge me a two-dollar credit card fee on a $27 purchase I immediately called bullshit. I would pay for my ticket and Mark would pay for his.
I handed the ticket taker $15 for my $12 senior-priced ticket. She didn't give me any change. When I questioned her on this she said, "Oh, you're a senior?". Lady, I'm taking that as a compliment. I wondered if she practices this sleight-of-hand on everyone? Soon she handed over my three dollars from her grubby little nicotine-stained fingers.
Now I had just five dollars in cash on my person. As I expected, the concession stand also took credit cards but with the two-dollar credit card fee. I suggested to Mark that he contribute some cash to our food concession fund which he gladly did. I picked us up each a double cheeseburger for a total cost of 12 bucks. In the meantime, Mark was over at the beer booth getting us both some light beer. As Mark would say later the double cheeseburger and beer "never had a chance". Yep Mark knows his groceries. He's a fast eater and drinker too.
Mark enjoys racing but he doesn't have the avid interest in racechasing/trackchasing as I do. No problem there. Nobody does.
We have arrived just in time to catch the last few laps of the B modified main event. When that was finished the track went to intermission. They didn't come back to begin the first of several main events until about 10 p.m. That seemed a little late to me. If I were a regular at the I-35 Speedway having to wait until 10 p.m. to see any feature racing might not be what I would be looking for in a regular Saturday night track. With such a late start I wondered about the fans who live one hour or two hours or maybe had an even longer drive from the track.
Mark had at first asked me how many races we needed to see in order for the track to "count". Of course, at a bare minimum, all a trackchaser needs to see is the drop of the green flag. At the wave of a green flag a trackchaser would have seen "competitive racing" and the track would then be "countable". However, after having paid a $12 admission I wanted to amortize my ticket expense over a broader number of race events.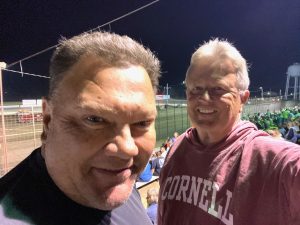 I tried to get Mark to agree to stay until at least the modifieds ran their main event. He seemed somewhat agreeable to this. I thought the track was racing six different classes tonight. After consulting the track website it looked as if they had seven classes but some of the classes that raced tonight were not part of the "website seven".
The pure stocks started things off with a good field of nearly 20 racers. These are the best looking pure stocks I had ever seen. However, the drivers in the back of the pack had a hard time racing without spinning out.
Each time one spin did happen a yellow flag was thrown. Tonight each yellow flag delay added 2-3 minutes to the racing program. The flagman showed the yellow flag quite a lot.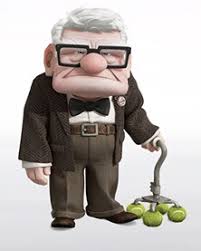 It was during this yellow flag extravaganza that I began to think that Mark might be having an epileptic fit. Each time he noticed another car spinning he reacted as if his whole body had received a full electric shock. Mark doesn't like yellow flag delays. He's getting a little cranky in his old age. Mark especially doesn't like yellow flag delays when he thinks each one of them is going to delay his arrival into his king-sized bed at home.
I tried to emphasize that the I-35 Speedwayway was only a one hour and 10 minute drive time from his home. I further emphasized that I would be driving four hours overnight up to Cedar Rapids and sleeping in a highway rest area after the races tonight. I was not as affected by the yellow flag displays as Mark obviously was.
Ultimately they had to shorten the pure stock feature from 12 laps to ten due to a time limit. The second feature race had the Show Me vintage class coming out on the track. This caused some facial distortions from my brother. These are not the modifieds. However, I really enjoy vintage racing. Tonight they brought 11 cars that ranged from the old coupes to some 1960s and 1970s style "late models". I enjoyed the vintage racing and they were fast.
Mark was easily anticipating that the main class, the modifieds, would be racing at any moment. The track announcer did not share the race order for tonight's event. I predicted that any reasonable promoter with a lead class like the modifieds would not run that race last. Maybe I was wrong. The next class on to the track was the B modifieds. I thought Mark might collapse at this point.
The B modified race was excellent at the front. However, there were a series of backmarkers that caused more and more yellow flag stoppages. I could tell Mark was on the ragged edge of his own personal behavior pattern at this point. I didn't know how much longer he could hang in.
The fourth feature of the night was for the track's compact class. There were about 15 of those. At this point, Mark rose to his feet and yelled to anyone within a normal hearing range that he was "out of here". There was no stopping him. The big guy had momentum on his side. He truly was out of here. We elbow bumped each other and bid the other a brotherly farewell in these uneasy times.
The temperature was dropping. It was down to nearly 60°. This was the first time I wore a light sweatshirt over my racing garb which is only a t-shirt in the 15 weeks that I have trackchased since early June. The weather will be changing rapidly from this point forward.
When the compacts finished some winged sprint cars came onto the track. They definitely weren't 410 sprint cars. They seemed bigger than mini-sprints. I know that had Mark still been here waiting for the modifieds this would have totally thrown him over the side of the ship.
The tracks operators were still selling 50-50 tickets. OMG. If they were still selling 50-50 tickets that meant there might be several races still coming up. Luckily, the USRA modifieds were up next. This might've been their top group but then they may have had another group of mods from another sanctioning group. I would only stay for six features.
During the last few races, I live-streamed the content to my Facebook friends. Several of the viewers seemed to enjoy it. Even brother Mark was viewing it on his late-night drive home. I've live-streamed a few times. I only live-stream after I have taken my full course of photos and video clips from my track visit.
It was after the sixth feature that I headed for the proverbial but in reality track exit. I had a four-hour drive to make to get me up to Cedar Rapids. I had 12 hours to make that drive. Yep. I left the I-35 Raceway at 12 midnight. They still had more feature races to go.
I probably could have gotten a hotel somewhere along the line because I did have eight hours that were not allocated to driving. However, I didn't want to show up precisely at 12 noon for tomorrow's road course racing at Hawkeye Downs. I knew I would have to stop for gas and other personal needs. That would probably knock my "free" time in a hotel down to six or seven hours.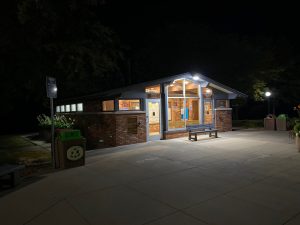 I elected to drive for a couple of hours and sleep for as long as I wanted in a rest area. I did that. When I woke up at about 2:30 a.m. needing to pee I took care of that. Then I hopped back in the car and drove for another short distance until I stopped at another rest area. I slept there until 8:30 a.m. on Sunday morning.
So you've read my tale. You can now see how creativity and flexibility are valuable assets when competing in the hobby of trackchasing. You've seen the unusual circumstances that cannot be predicted. You've read about trackchasing bringing brothers together for a night of enjoyment despite the fact that they live thousands of miles apart. You've been exposed to the tip of the trackchasing iceberg. I hope you enjoyed that exposure.
Good night from Wellsville, Kansas and Winston, Missouri.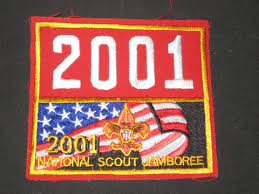 P.S. On Sunday night I checked my records to see when I had previously visited the I-35 Speedway. Back on Saturday, May 19, 2001, the track was named the "Winston Speedway". At the time the track was recorded as my 483rd-lifetime track. That visit was not only 19 years ago but more than 2,000 new track visits ago. No wonder nothing from the track rang a bell with me.
Oh! One more thing. Back in 2001, I came to the track with another person. Who was that person? Brother Mark! Yep, he and I went trackchasing at the very same track we were visiting tonight. So tonight's visit to the I-35 Speedway was NOT a new track visit for brother Mark. He's not going to like hearing that news!
By the way, you might be interested in reading my Trackchaser Report from that 2001 visit to the Winston Speedway. My reports weren't nearly as long back them. It follows.
Greetings from Winston, Missouri,
Winston Speedway – Lifetime track #483
Saturday, May 19, 2001
TRAVEL/PEOPLE NEWS
The first event of the day was to attend the Senior PGA golf tournament at the Tiffany Greens Golf Club in Kansas City.  General admission was $25 per person.  After about 15 minutes of wheeling and dealing, we had our cost of admission down to just $5 per person.  Although I may not be too good with chores, Carol's never gone hungry because of my natural talent to turn a ticket scalping mentality into money-making ventures on a day to day basis.  Isn't America wonderful?
After the golf tournament, my brother Mark and I had three hours to find dinner before the races began.  We wanted to get some authentic local cuisine.  At about the moment that thought hit us we came across a billboard advertising the Amish community in Jamesport, MO.  There are several Amish enclaves in Middle America.  Almost every one of them has some excellent family-style restaurants, especially the Amana Colonies (where Amana appliances are made) in Iowa.
Jamesport was about 30 miles in the opposite direction of where we needed to go (60 miles round-trip) but we decided to go for it.  This was a much smaller town than we expected.  The population was only 449 people.  The first restaurant we came to was the Country Cupboard Café.  This looked OK except there were about a dozen Harley-Davidson motorcycles lined up outside.  During my racechasing travels, I've been to KKK rallies and they seemed safer than messing with the Hells Angels.  We could do better than the CCC. 
We made our way through the village and found one of the more downtrodden little towns you're likely to see.  The newest car was about a 1987 Ford Escort and the houses all needed a coat of paint.  Surprisingly, there were no other restaurants to choose from.  The billboard advertising the merits of Jamesport, MO had grossly overstated their case.
With some minor trepidation and major hunger (or was it the other way around?), we made our way through the Harley-Davidsons back to the Country Cupboard Café.  Upon entering you could tell this would be a good family-style place to eat.  The building had three major rooms.  We were told we could sit anywhere.   It looked like the Hells Angels had their own spot already set up.  We chose a table a comfortable distance away and sat down for some delicious country cooking.
For the most part, the CCC (phone 684-6597) did not disappoint.  Everyone has heard of chicken fried steak.  Well, we both had the chicken fried chicken.  At $6.99 including salad, delicious loaf of homemade bread with cinnamon apple butter and mashed potatoes it was a value.  We also feasted on quality onion rings for $1.50 and hot blackberry cobbler for $2.00.  It was only $0.25 more for vanilla ice cream and the Hells Angels had already left (presumably not to vandalize our car) so we went for it.
Our lovely high school-aged waitress, Krystal, pleasantly answered my questions regarding the Amish.  She told me they go to their own schools usually up to the 8th grade only.  They live mainly on farms and not in town.  She has some Amish folks as neighbors and describes them as, "friendly".  I didn't ask her to describe her Hells Angels clientele.  If you're in Jamesport, MO the Country Cupboard Café would be a good choice.
It was also nice to spend time with Mark, who resides in Olathe, Kansas.  He is a Pepsi route driver so if you're driving in the Kansas City area be forewarned.
RACING NEWS
It's somewhat ironic that I'm visiting the Winston Speedway (track #483) on the same night that NASCAR is running The Winston aka the All-Star race in Charlotte.  This is a ¼-mile dirt oval and in much better shape than last night's track in Savannah.  General admission is $8 with pit passes going for $20.  The public address system was great.  They were so proud of it they played special sound effects (helicopter, fireworks, gunshots, etc. really all the normal sounds you'd expect at a racetrack) to show its quality.  The grandstands had 16 rows and ran, as they usually do, the length of the front straight.  The sun sat behind which indicated good architectural planning.  This is a good track with competitive racing I recommend it.
They raced several classes including Limited Midgets (10), Hobby Stocks (4), Street Stocks (24), Chargers (??), IMCA Modifieds (24) and B Modifieds (12).  
The modified midgets were a very interesting class.  These midgets looked like they were from the 1960s and were a real handful to drive.  You could also get an excellent view of the drivers in the cockpits just like the old days.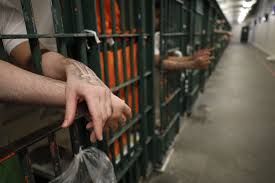 The family sitting next to us had been at Savannah the night before.  When the announcer went through my trackchasing details (Will – let me know if you get some Missouri hits.  The announcer went on about your website for some time) this family introduced themselves.  They had a young boy who was 5-6 years old.  He wanted to know, "why are you a track race chaser??"  Others have asked me this frequently.  Someday I'll devote some time to the answer.  Nevertheless, this family was rooting for the blue and green #12 car.  The young boy, Paul, said the driver's name was Jeff.  He liked Jeff because he had the same name as his Uncle Jeff, who was in jail.  The mother cringed when this piece of information was shared!
Editor's note:  Contrary to what was stated in my Savannah report I did not receive free admission to Winston Speedway.  The promoter's daughter said her father had given the last of his three free passes out that he brought to Savannah.  So this is a totally unbiased report.  Please don't be confused…. I do like free t-shirts and other stuff and if it colors my judgment you'll just have to work with me.
Best t-shirt:  Front side:  I get my way….always.  Backside:  Get over it.  (This pretty much sums up Carol's approach with me)
Weather:  t-shirt and shorts
Current rental car mileage:  365 miles
New racetracks visited in 2001
Laughlin Event Center, Laughlin, NV (no web site)
Loc Moran, Mont Carmel, Quebec (http://www.grabnetworks.net/delta/)
Circuit Jacques Rainville, Vanier, Quebec (no web site)
Pauline Davis Pavilion, Red Bluff, CA (http://www.rboutlaws.com/)
The Pavilion at the Fairgrounds, Chico, CA (no web site)
Baton Rouge Raceway, Baker, LA (http://www.batonrougeraceway.com)
Mississippi Motorsports Park, Long Beach, MS (http://www.msmotorsportspark.com)
South Alabama Motor Speedway, Opp, AL (http://www.southalabamaspeedway.com)
Nashville Super Speedway, Smyrna, TN (http://www.nashvillesuperspeedway.com)
Beech Bend Raceway (oval track), Bowling Green, KY (http://www.beechbend.com)
Beech Bend Raceway (figure 8 track), Bowling Green, KY (http://www.beechbend.com)
Soggy Bottom Speedway, Morgantown, KY (http://www.soggybottomspeedway.com)
Buttonwillow Raceway Park, Buttonwillow, CA (http://www.buttonwillowraceway.com)
Speedway 90, Beaumont, TX (http://www.Speedway90Bmt.com)
105 Speedway, Cleveland, TX (http://www.105speedway.com/)
482   Savannah Speedway, Savannah, MO (no web site)
Winston Speedway, Winston, MO (no web site)
And now for the conclusion of my I-35 Speedway Trackchaser Report….
Randy Lewis – 85 countries – 2,644 tracks.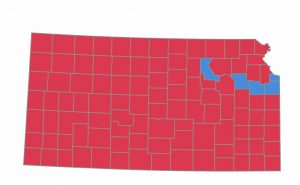 Kansas
The Jayhawk State
This evening I saw racing at my 43rd-lifetime track in the Jayhawk State, yes, the Jayhawk State.  I hold the #1 trackchasing ranking in Kansas. Kansas ranks #19, amongst all the states, in tracks seen for me in the U.S.
Here's a link to my all-time Kanas state trackchasing list. I have made 31 separate trips to Kentucky seeing these tracks.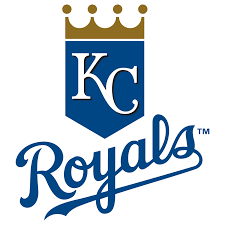 Thanks for reading about my trackchasing,
Randy Lewis
World's #1 Trackchaser
Peoria Old Timers Racing Club (P.O.R.C.) Hall of Fame Member
Kansas sayings: We Know We're Flat (And We're Very Self-conscious About It)
JUST THE FACTS
LIFETIME TRACKCHASER COMPARISONS 
The three most important trackchasing comparisons to me are:
Total lifetime tracks seen
Total "trackchasing countries" seen
Lifetime National Geographic Diversity results
Total Lifetime Tracks
There are no trackchasers currently within 770 tracks of my lifetime total.  Don't blame me.
Randy Lewis, San Clemente, California – 2,644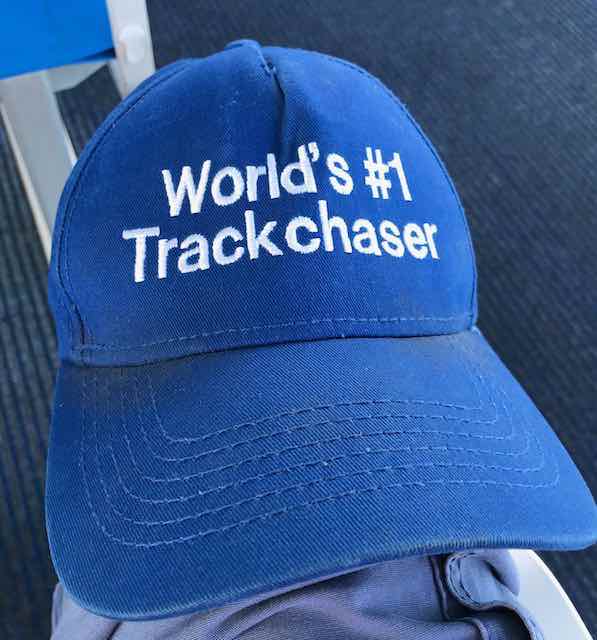 Total Trackchasing Countries
My nearest trackchasing competitor, a native of Belgium, has seen racing in more than 30 fewer countries compared to my lifetime total. 
Randy Lewis, San Clemente, California – 85
Current lifetime National Geographic Diversity results
Randy Lewis, San Clemente, California – 3.96
That's all folks!  Official end of the RLR – Randy Lewis Racing Trackchaser Report
Click on the link below to see the video production from the racing action today.
Click on the link below for a photo album from today's trackchasing day.  You can view the album slide by slide or click on the "slide show" icon for a self-guided tour of today's trackchasing adventure.
This is what "desert off-road racing" looks like in Kansas where there are no deserts