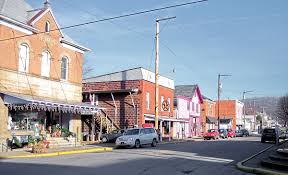 Greetings from Middlebourne, West Virginia
.
From the travels and adventures of the 
"World's #1 Trackchaser"
The EventVideo PlusPhotos
Tyler County Speedway
Dirt oval
 Lifetime Track #1,793
THE EVENT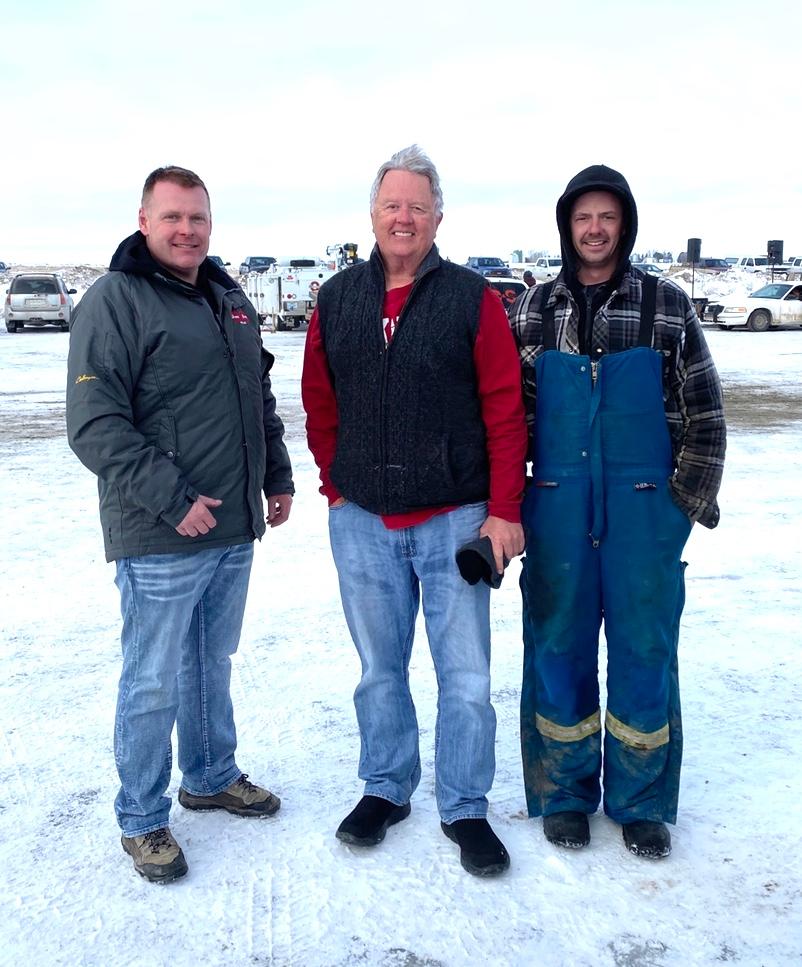 I AM A TRACKCHASER.
My name is Randy Lewis (above with my ice racing buddies from Saskatchewan, Canada). I hail from the sleepy little village by the sea, San Clemente, California. I am a "trackchaser". I trackchase. Have you ever in your life heard of "trackchasing"? I didn't think so. 
Well, you made it this far. You might as well pour yourself a cold one and take your Trackchasing 101 class. When you finish you'll have your trackchasing diploma and can then teach your own friends about the hobby. 
Let's get started. Trackchasing is a three-pronged hobby. I'm a racing fan. I love to travel. I love to analyze opportunities to get the most out of everything while saving time and money.
Let's do this by the numbers. 
The racing part of my trackchasing has me trying to see wheel to wheel auto racing at as many different racetracks as I can all over the world. Yes, all over the world. Do I really mean that? Yes, I do! I've seen racing in 85 countries at more than 2,600 tracks. I'm known as the "World's #1 Trackchaser". Why? Because I've seen racing in more countries in the world than anyone else by a wide margin. 
However, my hobby of trackchasing involves much more than simply visiting racetracks. Much more. My hobby includes and requires lots of traveling. I get to see and experience, over the "long and dusty trackchasing trail," all kinds of interesting places, restaurants, sporting events and the like. I call these adventures "Trackchasing Tourist Attractions". You won't want to miss my "Trackchasing Tourist Attractions" page. Here's the link:  Trackchasing Tourist Attractions or my "Sports Spectating Resume" page, Sports Spectating Resume on my website at randylewis.org.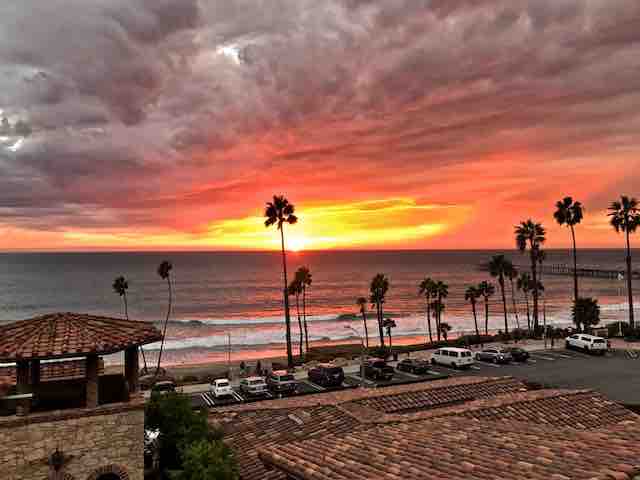 I live in southern California. That's probably the most inconvenient location in the country for seeing tracks in the U.S. Most of the racetracks in the U.S. are located well over 1,000 miles from where I live. As a matter of fact, my average trip covers 5,000 miles and more. I take 35-40 of those trips each season. In any given year I will travel well over 200,000 miles, rent more than 50 cars, and stay in more than 150 hotel rooms. 
I get the chance to meet people from all over the world. With trackchasing trips to 85 countries and counting just getting the chance to experience so many unique cultures, spend time in the homes of my friends and meet so many people is a huge reward for being in this hobby. I am indebted to several of these folks for their help and friendship.
It takes a good deal of planning to do the above and not spend my entire retirement portfolio. I enjoy the challenge, the travel and every other aspect of "trackchasing". In reality, my trackchasing hobby is a lot like being with the carnival. I breeze into town, stay a little while and then head on down the road.
Once you begin researching my trip itineraries from my website, yes you will want to do that, you will be surprised. One day I'll be in Tucson, the next in maybe Tuscaloosa and the following day in Syracuse. I do that kind of thing all the time. Figuring out the logistics of a trip like that is as much fun for me as watching a figure 8 race.
Now you know a little bit about my trackchasing addiction. When you receive one of my Trackchaser Reports or find one on my website at www.randylewis.org you'll get three pieces of entertainment.
First, my Trackchaser Report will be an in-depth essay of how the trip went from A-Z. Yes, I'll cover the racing aspect of things. But you will also hear about what it took to pull off the trip, the special stops that made the trip fun and the obstacles that needed to be overcome.
Secondly, you'll get a YouTube video of the racing action I saw. These are normally short 3-6 minutes highlights of the racing. My YouTube channel is named, "RANLAY". I have nearly 2,000 subscribers to my channel. Currently, I have posted more than 1,300 videos and my channel has more than 1.2 million views!
Finally, I'll share a captioned photo album using a photo-sharing program called SmugMug. Normally, there will be anywhere from 50-200 photos from each trip I take. Sometimes more! My website is linked to literally hundreds of thousands of photos from all of the trips I have taken.
There you have it. That's trackchasing…the way I do it. Do others trackchase? Absolutely. Do they share their experiences? Sorry. They don't. If you want to see the true "essence" of trackchasing you've come to the right place.
A common question I get about my hobby is, "Why?". I'm a curious fellow. I'm an adventuresome fellow. My hobby is about seeing and experiencing the things that most folks walk right past. Below is a link to a special video. It shows a small town in Missouri that I visited on one of my trips. In this video, I'll share with you exactly what I mean. This video might just make your day.
Trackchasing….this is exactly why I do it
Today's adventure was one more of the 2,000 trips that have taken me up, down and around the proverbial long and dusty trackchasing trail.  If you would like to see where I've been and experience those adventures here's the link: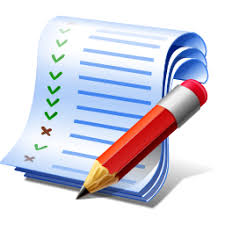 If you've got a question, comment or whatever please leave it at the bottom of this report.  It's very easy to do.  Or you can visit me on Facebook.  Thanks!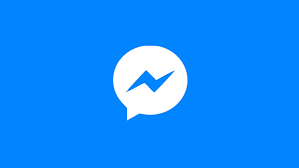 FOREWORD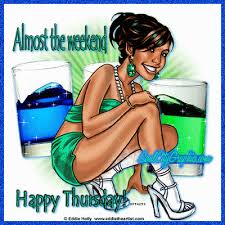 Thursday, August 30, 2012.
"THE LAST BIG MULTI-TRACK TRIP OF THE YEAR"
SPECIAL NOTICE!!
'THE ROAD TO 1800′ CONTEST
(as a reminder)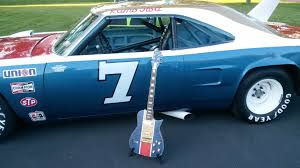 Just SEVEN more tracks to go before I hit the magic 1,800 number.  Have you entered yet?  All you have to do is submit the city/country where you think #1,800 will come from.  Don't be left out.  You can win this!  More details at the bottom of this Trackchaser Report.
SPECIAL REPORT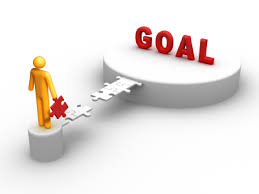 Third Quarter Trackchasing Goals Status Update
Period ending September 30, 2012
I think it's important to set goals in life.  This is especially true if you're focusing on some form of self-improvement or where others are depending upon your success.  There's a book entitled, "If You Don't Know Where You're Going You'll Probably End Up Somewhere Else" (You can buy this book on Amazon).  I have successfully used goals for my entire life.  Goal-setting has allowed me to have a wonderful family, retire early and stay healthy so that I can enjoy the rewards of establishing and meeting all kinds of future goals.
Trackchasing is one of my main hobbies in life as you might have guessed by now.  Years ago, I decided what aspects of the trackchasing hobby were most important to me.  Then I set about putting in place a set of goals that focused my trackchasing attention in those areas.  It is impossible to predict the future.  However, it is not impossible or even that difficult to set small goals that when achieved again and again will allow me to be in the places I want to be within the hobby of trackchasing and elsewhere in life.
Below is an update of my progress against my 2012 trackchasing goals.  My goals are both quantitative and qualitative.
Lifetime trackchaser totals
Stay within 25 tracks of my nearest fellow competitors, Ed Esser and Guy Smith.
Current results through September 30, 2012
With the passing of Ed Esser earlier this year I have modified this goal.  I will plan to meet and/or surpass Guy Smith's 2012 trackchasing totals.  Through the end of the third quarter, I have seen 76 tracks.  Guy Smith had seen 51.
Foreign country trackchasing
Add, at a minimum, 4-5  or more new countries to my trackchasing list.  This will bring my lifetime "trackchasing countries" total to sixty or more.
Current results through September 30, 2012
I've had a great year of international trackchasing.  I've seen racing for the first time in Sri Lanka, Ecuador, Slovakia, Monaco and Croatia.  Isn't that an eclectic list of countries?  I've gone back to Austria, Canada and France to see more racing.  What will the fourth quarter bring for international trackchasing?  I can't give you all the specifics (competitive reasons) but I do expect to be adding to my current list of trackchasing countries, which stands at 61 now.
Lifetime National Geographic Diversity results
Maintain my leadership position in the NGD lifetime category.
Current results through September 30, 2012
My 2011 lifetime NGD score of 5.29 topped the list for the third consecutive year.  At this stage it will be difficult but not impossible for anyone to beat this score in the near future.  Staying on top of the lifetime NGD rankings is one of the three most important trackchasing statistical categories to me.
Why is that?  Because the NGD stats measure both numbers of tracks and numbers of states where a chaser has trackchased.  You can't be a "regional" trackchaser and do well in the National Geographic Diversity rankings.  You can't be a foreign trackchaser and do well in the NGD results.  The NGD category rewards American trackchasers who pursue the hobby frequently all over the United States.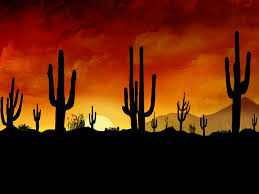 Far Western states lifetime rankings
Maintain leadership position in 12 of the 13 Far Western states (x California). 
Current results through September 30, 2012
I have an advantage with this goal.  I live in the Far West.  Virtually all other leading trackchasers live in the east.  They won't come out to the Far West to trackchase very often because the pickings are so slim. 
There isn't all that much happening in the Far West for me trackchasing wise now either.  I've already seen the majority of tracks in this vast region.  However, during the third quarter, I trackchased in Idaho (2), Oregon, Utah, California and Nevada.  I hold a first-place ranking in all of the Far West states except California.
Golf
Play golf an equal amount of days or more that I trackchase.  Keep my golf index below 8.0.  My January 1, 2012 golf index is 9.4. 
Current results through September 30, 2012
After laying off from golf with a back injury for nine months (January-October, 2011) my golf index had ballooned to 10.9.  However, it is now coming back down and there is a better than 50/50 chance I will achieve the qualitative portion of this goal and meet or beat an 8.0 index.
Considering I've been traveling all over the world for trackchasing I'm surprised my golf game is as good as it is.  Through September 30, 2012, my golf index stands at 7.3.  That's nearly as low as it has been in years.  Actually, with some golf instruction and practice, I feel I can play even better.
I've had a goal of playing golf at least as many days as I trackchase for years.  I don't think I have ever met that goal.  This year I'm going to do it. 
During the first three quarters of the year, I trackchased on 64 different days.  How many days during this time frame have I played golf?  63!  I am nearly assured, with trackchasing slowing down during the fourth quarter, that I will end up playing golf more frequently than I trackchase. 
In 2012 I will golf more than I trackchase.  No longer will I be the "trackchaser who golfs".  I will be the "golfer who trackchases"!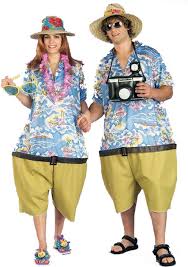 Trackchasing Tourist Attractions
Continue to be the leader in the trackchasing hobby when it comes to Trackchasing Tourist Attractions.  Strive to see all kinds of "fun stuff" when I'm away from home trackchasing.
Current results through September 30, 2012
Some of my more interesting Trackchasing Tourist Attractions during the quarter included the Harley-Davidson Factory tour in Kansas City, the Henry Ford Museum in Detroit as well as seeing the Yankees play the Blue Jays in Toronto and a tour of PNC Park in Pittsburgh, home to the Pirates. 
TTA's at this stage are hard to get.  Yes, it's difficult to fly on a plane or two every day, drive 100-300 miles and still go to Disneyland for the day.  However, I will strive to "see and do" as much as possible because there is simply so much to "see and do" on the trackchasing trail.
Before the year is out I am hoping to establish special tabs on my website that identify by state all of my TTAs.  Stay tuned.
Racechasing
Go to 3-5 major race shows for the year without regard to existing trackchasing opportunities.  Go to at least one NASCAR Sprint Cup show.
Current results through September 30, 2012
I'm not doing as well in this area as I would like.  There's just not enough time to do everything.  Often times after I've spent days on the trackchasing trail I don't want to spend more time with racing at tracks I've already been too.
Many, but not all, of the remaining tracks that are left for me to visit feature only "novelty" racing.  That makes me want to see more racing at tracks that offer great wheel to wheel short track oval competition.  To do that I'll have to go back to many of my favorite locations.  That's a good thing.
I returned to Tucson, Arizona for what has been, to date, one of my most entertaining racing events of the year at the USA Raceway.  Going back to the big tracks for the big events will likely always yield the best racing.  During the fourth quarter, I expect to see a major NASCAR event in the Chase for the Championship.
Earlier this year a bad weather forecast knocked me out of the Fontana, California NASCAR race.  Then bad weather on preceding days prevented me from attending the Martinsville, Virginia NASCAR race that was part of my plan.  Nevertheless, I will see some fun races at tracks where I've been before in the coming months.
Free time diversification 
This is my most revolutionary goal for 2012.  Pursuing any one hobby to the exclusion of others is a bad idea in my opinion.  I plan to take off a minimum of 22 full weekends (a complete weekend is Friday, Saturday and Sunday) from trackchasing in 2012.
Current results through September 30, 2012
Through the first three quarters of the year, I've taken fifteen weekends away from trackchasing.  It will be easy for me to meet, and possibly exceed, my goal from here.  I don't want to be like some other trackchasers who only stay home when there is no new track to visit.  I think, if I wanted too, I could see new tracks for 50 weekends or more every year.  However, if I did that there would be no time to do all of the other funs things that life offers. 
Just because I don't go trackchasing does not mean I will be staying home.  Many non-trackchasing weekends will find Carol and me in our home away from home, Hawaii, and visiting friends and relatives all over the country and the world.
Have Fun 
I saved the most important goal for last.  I plan to see as many new tracks in 2012 as I want too.  If I don't go trackchasing, it won't be because of bad weather, a lack of tracks to see or any other form of restraint placed on me by mother nature or race track promoters.  It will be because I found something more fun and interesting to do not because I couldn't find a place to go trackchasing.
Current results through September 30, 2012
If you get time check out the guestbook tab of my website at www.randylewis.org.  I get lots of comments like this one from race fans and travelers, "You are living my dream".  Heck, I'm living my dream as well.  Trackchasing is OPTIONAL for me.  If I didn't want to do it I wouldn't do it.  On the other hand, despite my "love for the road" it's never a good idea to do anything too much.  Right now I'm very happy with the frequency of my trackchasing.  My current pace is one I would be comfortable with for many years to come.
THE KEYS TO THE TRIP 
This was the dustiest track I've been to this year…but the racing was great……………more in "Race Review".
Have you noticed?  We have a no-hitter going on here……………..more in "The Trip".
I don't mind airport security.  It's the passengers I worry about! …………..details in "Observations".
GREETINGS FROM MIDDLEBOURNE, WEST VIRGINIA
WHO, WHAT, WHY AND WHERE
The Plan 
I cannot ask for anymore.
My trackchasing trips are planned around my activities with Carol.  She can't go on every trackchasing trip with me.  The travel and lack of overall entertainment aren't really worth it for her.  I don't think I've ever seen a woman in trackchasing who asks her husband to take her to a race.  It's always been the husband dragging the wife along!
That being the case, Carol and I have a robust non-trackchasing entertainment plan to keep us busy.  She will still come along the trackchasing trail.  She just won't fly overnight and/or sleep in airports to make it happen.  At the end of the year, she will have put more trackchasing miles in than any other woman in the hobby.  I cannot ask for more than that.
Putting ten pounds of taters in a five-pound sack.
Tonight's racing event was taking place on a Thursday night just south of Pittsburgh.  Of course, Pittsburgh is three hours ahead of our California time zone.  By leaving Thursday morning I would have a tough time getting to tonight's track in West Virginia on time.
In order to make the race on Thursday night, why not leave on Wednesday?  Good question.  However, Wednesday was full.  That day started with yoga class in the morning, a birthday celebration (his 93rd!!) for my buddy Farr Porter at lunch and then an Angels-Red Sox game with Carol in the evening. 
By the time we got home from the baseball game at nearly midnight, it was almost time to leave again for the airport and my non-stop flight to Pittsburgh.  Having an active lifestyle is a privilege.  It is not guaranteed and won't last forever.  My philosophy is to do everything you can now, you never know if and when you can do something again.
The last one of this type this year.
This is my last major multi-track trip of 2012.  I seem to have a big advantage over my fellow competitors in this area of the hobby.  When this trip ends I will have seen 74 tracks in 24 trips.  That's an average of just over three tracks per trip.  No other trackchaser comes up with this level of production.
What's the advantage?  I can go out on the road FEWER times and end up seeing MORE tracks.  This gives me more time at home (than going out nearly every weekend for just 1-2 tracks) to do other things.  I would much rather see 30 tracks on ten trips than 30 tracks on 20-30 trips.  Make sense?
The Trip
The flight wasn't wide open but they had a seat for me.
I woke up this morning in San Clemente, California.  I went to bed in New Martinsville, West Virginia.  This is what today looked like.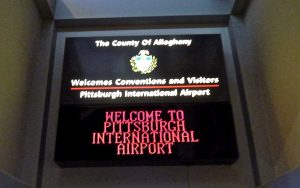 For some reason, there is a non-stop flight from Los Angeles to Pittsburgh every day.  I love having a non-stop option compared to a set of connecting flights.  On the night before my trip was to begin, today's flight to Pittsburgh had eleven open seats and five standby passengers.  That's not "wide open" but I expected to make it and I did.
The flight didn't land in Pittsburgh until 6:30 p.m.  I needed to get my rental car and hightail it some one hundred miles, almost due south, to Middlebourne, West Virginia home to the Tyler County Speedway.
No, don't do it.
Don't even get me started on the roads around the Pittsburgh airport.  Don't even get me started.  I was expecting to drive nearly 1,900 miles on this trip.  Believe it or not, I would be "saving" miles by making this a one-way rental (of sorts).  Where would I drop my car?  I can't tell you right now.  That might spoil the next few Trackchaser Reports.
Getting a good rental car was of paramount importance when faced with 35-40 hours of driving.  The first requirement was getting a car with satellite radio.  I did that.  The car I picked a Hyundai Tucson "crossover".  It came with a four-cylinder engine, which should give me good gas mileage.  I'm thinking my next new vehicle purchase will be a crossover/SUV model.  I'm auditioning those products right now.  I'll make a final decision by the end of this year.  Tentatively, I'm planning New Year's Eve, a Monday, for my "strike".  Don't worry.  You'll hear all about it.
We have a 'no-hitter' going here and it's in the ninth inning.
The weather forecast for this trip was excellent.  I have had NO rainouts this year.  I'm beginning to think I might go the entire year without a trackchasing rainout.  I have never done that.  However, this is sort of like throwing a baseball no-hitter.  You're really not supposed to talk about it out loud for fear of "jinxing" the outcome.
I didn't expect to get to this show for the start.  I did pull in just after 9 p.m. That wasn't so bad.  I figure if I can wake up in my own bed in San Clemente, California in the morning and be sitting in the grandstands of a dirt track in West Virginia that evening I've had a good day.  They were just finishing up the heat races when I arrived.  I will tell you more about the racing in "Race Review".
Observations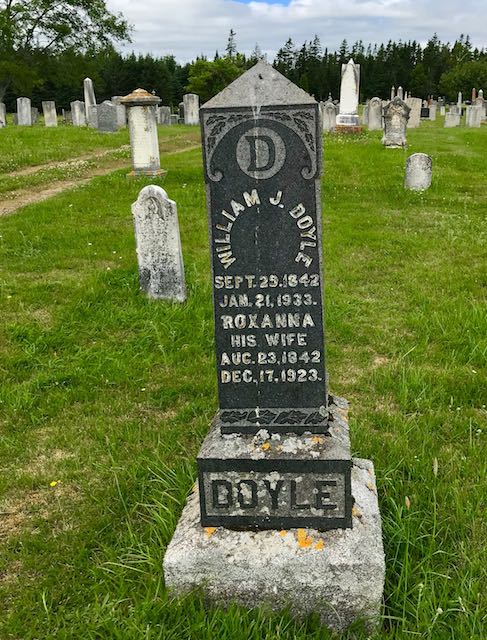 Folks gotta end up somewhere.
There is one thing I see in the east, and to a lesser degree in the Midwest, that I NEVER see in California.  Cemeteries!!  When I travel out this way, I'll see a cemetery or two in every small town. 
I'm telling you this.  If you promised me a one million dollar reward if I could drive you to a cemetery (without checking Google of course) anywhere around my hometown in San Clemente I couldn't do it.  You could give me an hour and I still don't think I could do it.  I can't exactly explain the difference.  I'm told almost 7,000 people die every day in the United States (The stats).  That would add up to a lot of cemetery plots after a while.
I don't mind the airport security, it's the passengers I worry about!
Traveling in public requires some patience and understanding.  As airline seats get smaller and planes fly fuller there is more "up close and personal" time with your fellow passengers.
Today the woman sitting in the seat directly behind me talked incessantly.  I'm pretty sure I know every element of her personal life including from the day she was born.  I must confess.  If she were my wife I would be forced to shoot her.  Sorry.  I hope that doesn't offend anyone.  Some things just need to be done.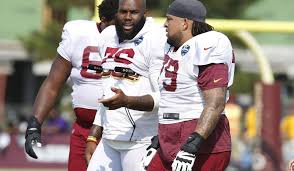 Then the guy sitting next to me (I was in the middle seat) was as big as a Washington Redskins lineman.  I believe he was afflicted with A.D.D.  He just couldn't sit still.  He moved around in his seat continuously.  I felt like I was in a pinball machine and I was the pinball.
On the other hand, I do my level best, NOT to invade other people's personal space.  Even though I'm a big guy myself I try not to touch my fellow passengers with my elbows or any other body part.  During a five-hour flight, I'll only get up once.  I just wish, in situations like this, that folks could just stay in their own "personal bubble".
ONE CANNOT LIVE WELL OR SLEEP WELL  IF ONE HAS NOT DINED WELL
Quinet's Court Restaurant – New Martinsville, West Virginia
This is one of my favorite parts of trackchasing.
When I travel, especially to rural places, I love to eat in local "hole in the wall" restaurants.  One of my resources is RoadFood.com.  Some time ago, I began a member of their group.  This allowed me to download more than 1,500 locations of some of the most off the beaten path but fantastic "hole in the wall" eateries.
Today I woke up in New Martinsville (The town), West Virginia.  New Martinsville is the home of John Murtha, one of long-time reader Mike Skonicki's favorite national politicians.  What were the chances this little town of 5,984 people would have a listing in RoadFood.com?  Pretty good because they did!
How lucky could one hungry fella get?
The Quinet's Court Restaurant had a listing.  That's all I needed.  I was headed to Quinet's just a couple of miles from the Plaza Motel where I had spent the evening.
I was lucky I had taken a one-hour powerwalk when I got up.  That only went about a third of the way toward wiping out the calories I consumed at Quinet's.
This is a down-home downtown funky little place that must have been here for years.  When I walked in a matronly woman correctly identified me as "not being from around here".  However, she did it in the most positive way.  She made me feel welcome and soon began to explain my eating options.
When in places like this….just go for it.
I had intended to order something healthy off the menu.  Of course, my server wouldn't hear anything of the sort.  The 75-item food and dessert menu was only $8.95 she told me.  Wasn't I a smart shopper she wanted to know?  This was a good value I was being told.
Well heck.  I can eat a healthy low-cal meal tomorrow can't I?  I soon began to dive in headfirst with just about every country, down-home good eatin' item that any self-respecting visitor to West Virginia would want.  Then when I finished all of that I discovered the dessert table.  Oh, my!
I settled on a couple of delicious-looking cookies with peanut butter and chocolate.  And then there was the lemon square.  Of course, all of this had to be smothered, covered and chunked with a healthy (unhealthy?) dose of soft serve vanilla ice cream.  Will this someday shorten my life span?  Maybe.  Will it have been worth it.  Yep!
RACE REVIEW
TYER COUNTY SPEEDWAY – MIDDLEBOURNE, WEST VIRGINIA
Great racing but beyond dusty.
Tonight's Thursday evening races were unique on several fronts.  First, this was a tiny quarter-mile dirt track oval.  Of all the track types I visit this is my favorite. 
The racing was as good as anything I've seen all year.  They ran one good race after another.  However, there was a downside.  The dust and dirt were HORRENDOUS.  Don't believe me?  Check out the pictures of my face taken after the race.  I'm one lucky duck that Carol wasn't with me.  She's had some lung problems in the past.  She would have had to go to the car for this one.  The problem with that idea?  The car was parked nearly a half-mile away.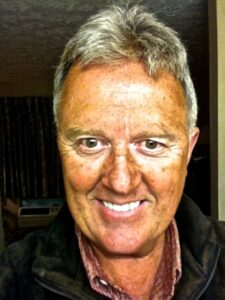 Everyone needs a dry cleaning sponsorship and a lung surgeon available.
Tonight was the first night of a three-day show.  As long as I had a dry cleaner sponsorship and a lung surgeon standing by this would have been a good weekend show to stay for all three nights of racing.  However, if I had done that, I'm pretty sure I would have had to simply dump all of my clothes in the track trash can when the final checkered flag waved.
I was pleased as punch to be seeing a race on a Thursday night.  Less than one-tenth of one percent of all racing events held during any given year run on Thursday.  Even though this was a "preliminary" night, they were pretty proud of it as their twenty-dollar admission fee suggested.
I arrived at the track at 9:20 p.m.  I stayed until sometime past midnight.  During that time I was able to see 10-15 heat races, four consolation events and the two main features for the late models and modifieds.  That was plenty of racing especially given the beyond dusty racing conditions.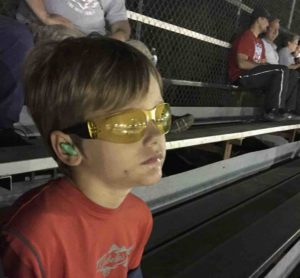 Although I was never a Boy Scout, I'm usually pretty well prepared.
Fortunately, I was well-prepared for the dust.  I had my best pair of "racing goggles" with me.  Without those spectating would have been unbearable. 
On trips like this, I bring my race scanner.  This allows me to listen in on the private track communications.  That's always fun but not something that I can do if Carol is with me or if I'm watching a "novelty" race event. My noise-canceling headphones not only got me involved in the track race chatter but kept my ears warm in the cold, kept my ears clean from the dust and kept my hearing sound so I could trackchase another day.
Even for the short track racing business this was unusual.
Although I left after midnight there were still 2-3 small car features to be run.  Those would not have finished until 2 a.m. or so.  Then, as God is my witness, the announcer told the crowd that the World of Outlaws late models would take to the track with a PRACTICE session.  Who thought THAT was a good idea?  On what was now a cold and dusty night the WOO late models would be practicing at three o'clock in the morning?  Beyond unbelievable!
If only the fans could have heard the 'racetrack' chatter' on this one.
Tonight they had a short intermission.  Fans, who didn't have a race scanner had no real idea why they had an intermission when they did.  However, I know.  The race director asked the flagman if he had to pee.  He did.  Soon the announcer was calling for a 10-minute break and the flagman was scurrying from his flag stand perch.  Yep!  A race scanner can put you "behind the scenes".

You won't get a better view of the Tyler County Speedway.Don't miss the racing action video.  You'll see some very competitive short track (quarter-mile) racing.  It was a fun night even if my lung capacity was diminished to some degree.Following the races, I began my search at nearly 1 a.m. for a motel. When I finally found one the clerk seemed surprised to look up and see my beyond dirty face.  I'll bet they had to wash my sheets a time or two to get them clean!
STATE COMPARISONS

West Virginia
The Mountaineer State
This evening I saw my 6th-lifetime track in the Mountaineer State, yes the Mountaineer state.  West Virginia has long been my least "developed" trackchasing state of the whole bunch. 
Why is that?  If I had to guess I would say because it's so rural.  None of its cities are all that close to major airports.  West Virginia doesn't have a lot of "same facility" trackchasing double opportunities.  They also don't have much mid-week racing or consecutive night racing.  Make sense?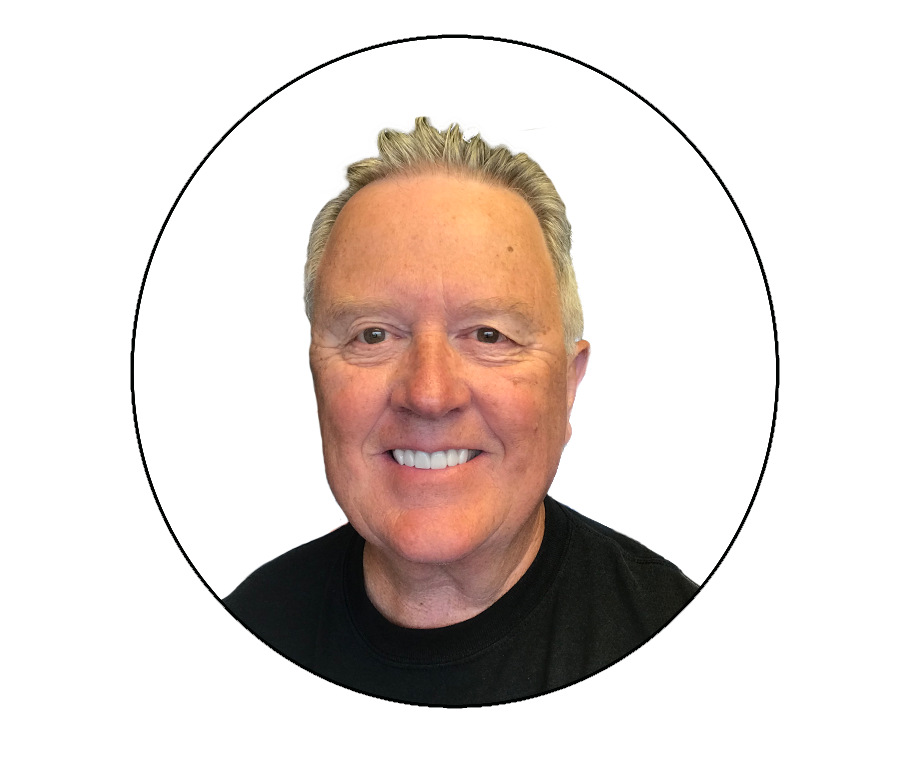 Thanks for reading about my trackchasing,
Randy Lewis
World's #1 Trackchaser
Peoria Old Timers Racing Club (P.O.R.C.) Hall of Fame Member
West Virginia sayings:  One big happy family…..really.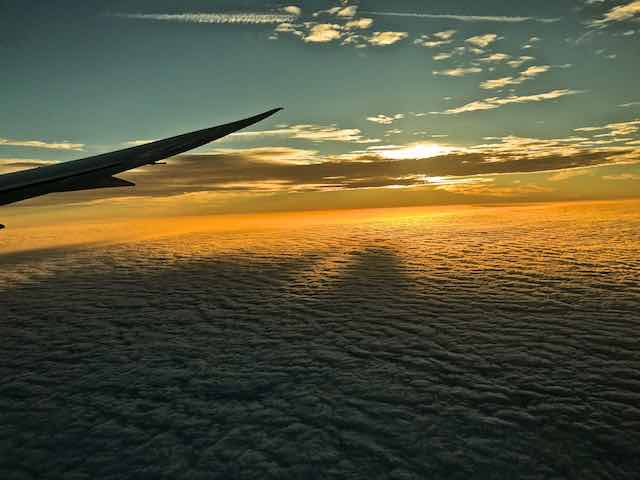 TRAVEL DETAILS
AIRPLANE
Los Angeles, CA (LAX) – Pittsburgh, PA (PIT) – 2,151 miles
RENTAL CAR #1
Pittsburgh International Airport – trip begins
Middlebourne, WV – 100 miles
TRACK ADMISSION PRICES:
Tyler County Speedway – $20
LIFETIME TRACKCHASER COMPARISONS 
The three most important trackchasing comparisons to me are:
Total lifetime tracks seen
Total "trackchasing countries" seen
Lifetime National Geographic Diversity results
Total Lifetime Tracks
There are no trackchasers currently within 300 tracks of my lifetime total.  Don't blame me.
Randy Lewis, San Clemente, California – 1,793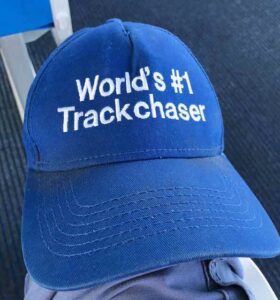 Total Trackchasing Countries
There are no trackchasers currently within 10 countries of my lifetime total. 
Randy Lewis, San Clemente, California – 61
Current lifetime National Geographic Diversity results
Randy Lewis, San Clemente, California – 5.29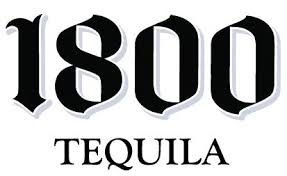 'THE ROAD TO 1800'
I certainly appreciate everyone who takes the time to read about my trackchasing adventures.  I hope you have nearly as much fun reading about these experiences as I do just doing them!
Most long-time readers know that I offer contests from time to time for my readers.  That being the case, I've got a new contest coming your way.  You can win!  I hope you do.
THE ROAD TO 1,800!
You may have noticed that with today's track report I am just 5 tracks short of the somewhat unheard of number of 1,800 tracks.  "But Randy, exactly how BIG is 1,800 tracks.  Has anybody else seen that many or more?" the most interested reader might ask.  Nope!  Nobody has seen more than 1,800 tracks.  As far as I know, the next leading trackchasers have totals in the 1,400s.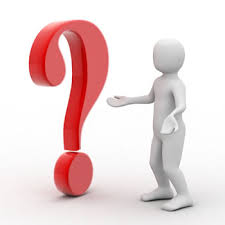 How does the contest work?
So how is this contest going to work?  It's pretty simple really.  All you need to do is guess where my 1,800th-lifetime track visit will be.  You don't have to guess EXACTLY where the track will be.  You just have to be CLOSE.
Who can enter the contest?
Who is eligible to win the contest?  Everyone who receives my reports via my email distribution lists is eligible.  This includes everyone but Carol, "Trackchasing's First Mother".  Yes, it includes all of my international readers as well.  That's why folks on my international distribution list are receiving this report today.  The deadline to enter is any time before I report on my 1,800th track (or possibly sooner if I run out of application blanks).  How many times can each reader enter the contest?  Once.  Who's the final judge on any contest questions?  Me.
Your entry should include the "City/Country" nearest where you think track #1,800 is located.  You don't have to pick the location exactly you just have to be better than the next guy/gal.  If the "City/Country" combination you submit is the most accurate to where I did see this milestone track compared to all other entries you win.  Google Maps will be used determine the distance between your guess and track #1,800's location.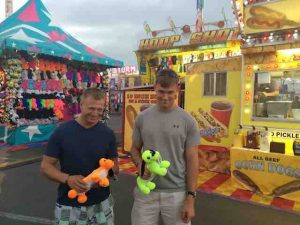 Contest prizes!
So what will the prizes for this contest be?  How many people will win?
First of all, there will be three prizewinners.
Grand Prizewinner:  $18 (to commemorate my 1,800th track) Wal-Mart Gift Card plus a Randy Lewis racing t-shirt!
Second and third runner-up winners:  Randy Lewis Racing t-shirt
Good luck!
Good luck.  Get your guesses in.  If two people pick the same "City/Country" location the first submission gets priority.  If you don't enter you can't win.  Heck, even if you do enter you might not win!
That's all folks!  Official end of the RLR – Randy Lewis Racing Trackchaser Report
Click on the link below to see the video production from the racing action today.
Really good racing action from West Virginia 
.
They say a picture is worth more than 900 words