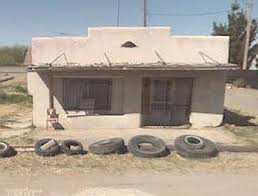 Greetings from Vado, New Mexico
.
.
From the travels and adventures of the 
"World's #1 Trackchaser"
.
.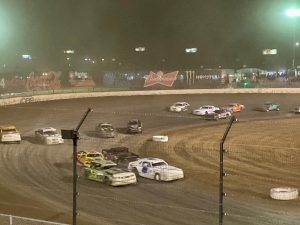 Vado Speedway Park
Dirt oval
 Lifetime Track #2,597
The EventVideo PlusPhotos
THE EVENT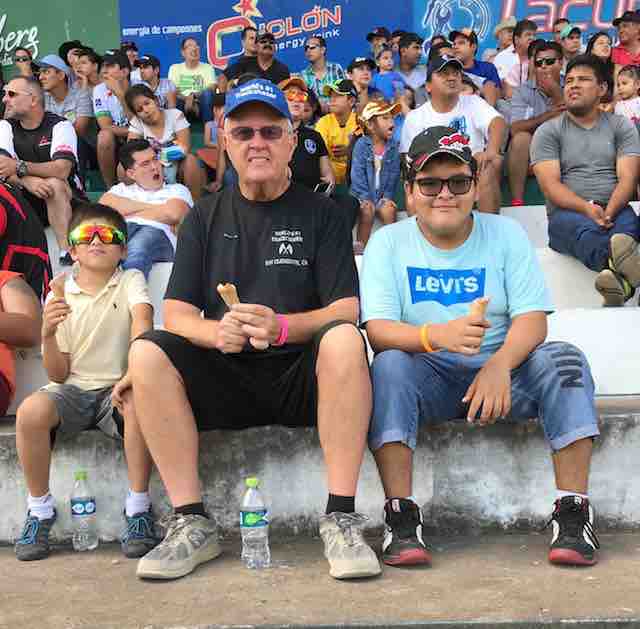 I AM A TRACKCHASER.
My name is Randy Lewis (hangin' out with my bros in Bolivia). I live in San Clemente, California. I am a "trackchaser". I trackchase. Before you discovered my site had you ever heard of trackchasing? Maybe not? So….what the heck is trackchasing? Sit back, take a read and you'll be an expert on my hobby of trackchasing when you're finished.
Here's my best explanation on what trackchasing is to me.
Trackchasing is a three-pronged hobby. I'm a racing fan. I love to travel. I love to analyze opportunities to get the most out of everything while saving time and money.
Trackchasing fills the need for all of the above. The racing part of my trackchasing has me trying to see wheel to wheel auto racing at as many different racetracks as I can all over the world. Yes, all over the world. So far things are going pretty well. As this is written, I've seen racing in 85 countries at more than 2,500 tracks. As a matter of fact, I've seen racing at more tracks than anyone else in the world.
Equally important to me are the things I get to see and experience over the "long and dusty trackchasing trail". I call these adventures "Trackchasing Tourist Attractions". You won't want to miss my "Trackchasing Tourist Attractions" page. Here's the link:  Trackchasing Tourist Attractions or my "Sports Spectating Resume" page, Sports Spectating Resume on my website at www.randylewis.org.
I live in southern California. That's probably the most inconvenient location in the country for seeing tracks in the U.S. Most of the racetracks in the U.S. are located well over 1,000 miles from where I live. As a matter of fact, my average trip covers 5,000 miles and more. I take 35-40 of those trips each season. In any given year I will travel well over 200,000 miles, rent more than 50 cars, and stay in more than 150 hotel rooms.
I get the chance to meet people all over the world. With trackchasing trips to 85 countries and counting just getting the chance to experience so many other cultures, spend time in their homes and meet their friends is a huge reward for being in this hobby. I am indebted to several of these folks for their help and friendship.
It takes a good deal of planning to do the above and not spend my entire retirement portfolio. I enjoy the challenge, the travel and every other aspect of "trackchasing". In reality, my trackchasing hobby is a lot like being with the carnival. I breeze into town, stay a little while and then head on down the road.
I've tried to tell you what the trackchasing hobby is to me. Now I will show you what trackchasing is to me in pictures and music. If you watch just one YouTube video this year, this is the one to watch.
You will see how a simple trackchasing trip takes me a long way from my environment in California and most importantly not just in miles. My hobby is about seeing and experiencing the things that most folks walk right past. Check this out. It might just make your day.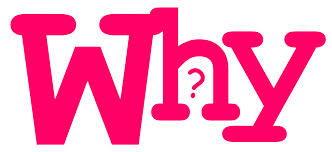 Trackchasing….this is exactly why I do it
Today's adventure was one more of the 2,000 trips that have taken me up, down and around the proverbial long and dusty trackchasing trail.  If you would like to see where I've been and experience those adventures here's the link: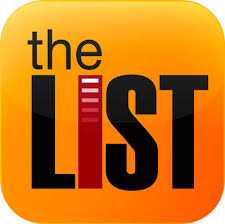 If you've got a question, comment or whatever please leave it at the bottom of this report.  It's very easy to do.  Or you can visit me on Facebook.  Thanks!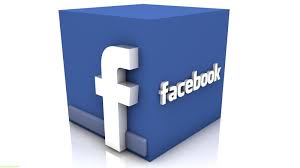 FOREWORD
Sunday, October 27, 2019.
Last night I went trackchasing at the All American Speedway in Roseville, California just outside of Sacramento. They were featuring trailer racing. When the races were over at about 8:30 p.m. I turned the National Car Rental Racing Ford Fusion around and headed south to Los Angeles.
The roughly 400-mile one-way drive took me about six hours. I stopped along the Interstate 5 Lebec, California highway rest area to sleep for two hours. I planned on sleeping for three hours in total but a bathroom call and 44° temperatures encouraged me to keep on driving.
I had an 8:10 a.m. flight scheduled on Sunday morning leaving from Los Angeles and heading to El Paso, Texas. I pulled into LAX at about 6:30 AM. It was a little odd returning a rental car to LAX, my home airport. Normally, I have driven my own personal car to the airport and will be flying somewhere far away from Los Angeles.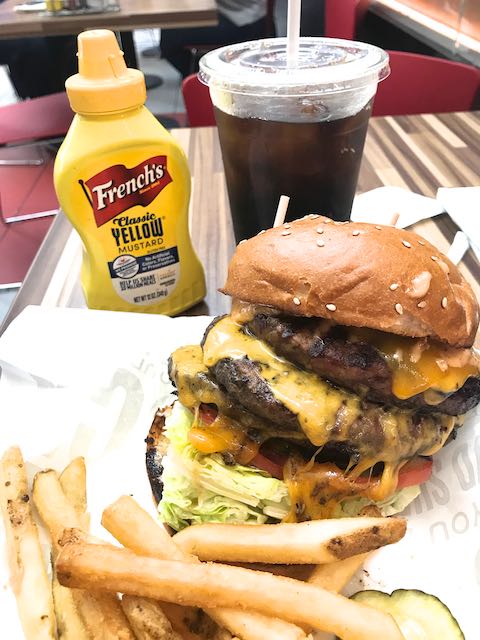 It was nice to make a quick stop at my Priority Pass sponsored terminal one restaurant, Rock & Brews. I'll bet I've eaten at Rock & Brews more than 40 times in the last year or so.
The two-hour flight over to Texas was quick. When I landed I relaxed in the airport for a few minutes. I need to delay the pick-up of my rental car today to coincide with when I expected to return it tomorrow. I am nothing if not fiscally responsible when I take these interstate trackchasing adventures. No, I have never had the big money budgets of the Dreaded East Coast Trackchasers.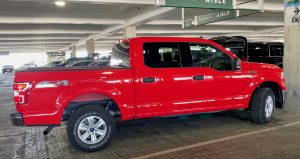 When it was time to get my rental car I choose a bright red four-door 4 x 4 Ford pick-up truck. I probably haven't driven more than 100 miles in my life in a pick-up truck. I wouldn't be doing much driving on this trip so I figured it would be an excellent choice, gas mileage wise.
However, when I went to exit the National Car Rental parking lot I was told the car was under a "manufacturer recall". Say what? Because of that, they wouldn't let me rent the truck. I settled for a more timid looking but economical silver Toyota Camry.
It was lunchtime. I consulted Yelp. That's what I do. I quickly found the El Chihuahuita's Tacos Al Pastor Mexican restaurant. It was only a mile or so from the airport.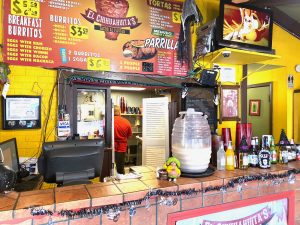 This was a little mom and pop sit down place. Yes, it was a true "hole in the wall". Mexican eatery. I ordered tacos and beans. The food was excellent. If I could convince the owners to relocate the restaurant to San Clemente I would eat there every night and twice on Sunday.
You know, if you've read my Trackchaser Reports very often, that I am all about seeing unusual things when I travel the world. I called these sights and sounds Trackchasing Tourist Attractions. However, what I was about to see today was not an attraction it was a memorial. There is a difference.
About a mile from where I had lunch was a Walmart. This wasn't your normal Walmart. Back on August 3, 2019 (less than three months ago) a horrific attack had been made on the people of El Paso, Texas. A shooter killed 22 people and injured even more in only a few minutes of deadly rampage.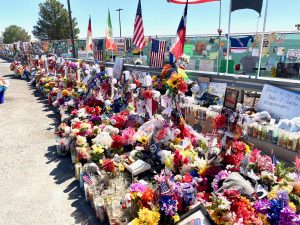 That severe act of violence took place more than three months ago. Nevertheless, there were still two local police cars at each end of the street where the memorial had sprung up keeping an eye on things. I got out of my car and walked to the memorial. The situation didn't seem real. I can't even imagine what this situation might have been like on August 3, 2019.
When I was finished viewing the spectacle I drove over to my hotel. I was staying at the Fairfield Inn and Suites by Marriott hotel. I was checking in early and hoped they could accommodate me. Marriott treats me very well. I could get my room early. They upgraded me to a king suite. I immediately checked the box that read, "two-hour nap".
Tonight's racing was day #3 of a three-day show. They were planning to begin at 5 p.m. The weather was windy with 100% blue skies and a temperature of 83° at race time. Nevertheless, I knew when the sun went down it was going to be chilly. That happens in the desert. I was wearing shorts and a t-shirt. Why? Because I think people should only wear shorts and a t-shirt.
THE RACING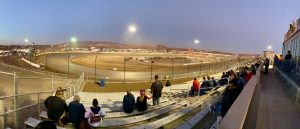 Vado Speedway Park – Vado, New Mexico
The Vado Speedway Park is a brand new track. It's only been open for a year or so. Vado replaced the Southern New Mexico Speedway (lifetime track #52) in nearby Las Cruces, New Mexico. Once again, I would be the very first trackchaser visiting a new venue.
Of all the short tracks I have ever visited, that are not part of a superspeedway operation, I consider the Lucas Oil Speedway the "Taj Mahal" of short track racing from a facilities standpoint. The Perris Auto Speedway and Irwindale Speedway, both in southern California, are not far behind.
Now I would need to add the Vado Speedway Park to my shortlist of truly outstanding small track facilities. I'm not sure where they got the money to build this place. At first, I thought the funding might have come from Indian casinos. However, after talking to another New Mexico race promoter I was told that the folks that run Vado Speedway Park have the money and know-how to promote short track racing. Good on them!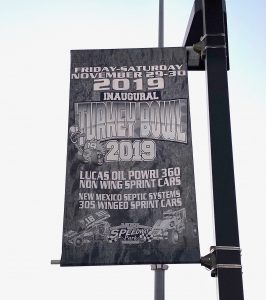 Vado is not simply an auto racing operation. I saw banners advertising musical concerts and boxing matches. How many short tracks that you've been too could pull that off? Not many in my experience.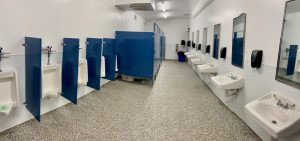 What makes up a top-notch race facility? Lots of things. Let's start with the restrooms. By the way, it's not easy to get a good bathroom photo! The men's restroom was huge, obviously modern and had something I could never remember in any other racetrack restroom. The PA announcing was piped into the restroom. I could keep track of the racing program while I was in the head!
Tonight they were having a big modified special. Many of the big names in modified racing had come all the way to New Mexico for this race. They started on time. There was no dust. Management kept the program moving. Don't miss my video for some excellent short track racing. They also had a couple of other stock car divisions that race side by side and put on an excellent show.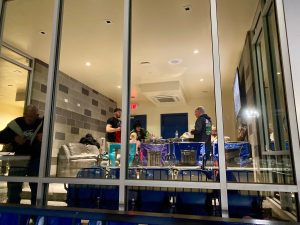 The track has a couple of large "suite" buildings for sponsors and supporters. That's got to be a profitable idea. At the concession stands, they have several large flat screen monitors so fans can keep track of the racing action while they order their food and drink.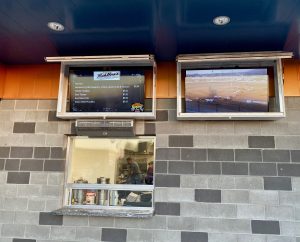 They run a lot of special stock car and sprint car events at Vado. The World of Outlaws stock cars will be here in early January. Getting to Vado is pretty easy for me. I can just hop on an LAX-ELP flight and get here in no time. Given that they have good racing AND the area has the El Chihuahuita's Tacos Al Pastor Mexican restaurant I might just make a return visit here. I don't say that about very many tracks I visit.
Please don't miss my photo album from the Vado Speedway Park visit. I think you will agree this is a very nice race facility. I couldn't leave the track without buying a jumbo serving of the cherry and caramel kettle corn. It wasn't all for me. I would be sharing it.
AFTER THE RACES
Monday, October 28, 2019.
It was nice staying in an upscale hotel that was only 33 miles from the racetrack. That doesn't happen often.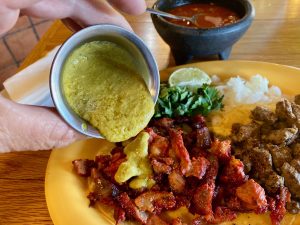 I don't often return to the same restaurant when I'm traveling. There are just too many opportunities via Yelp to try new places. However, I made an exception to that policy today. I returned to the El Chihuahuita's Tacos Al Pastor Mexican restaurant for another great meal. What a place. Down home, funky and GOOD. I'm sure El Paso, Texas, which sits on the U.S./Mexican border has lots of these places.
Then with a little time to spare, I returned to the sight of the El Paso shootings to pay my respects. I read that a few weeks after my visit here that the Walmart store re-opened. I'm not sure I would want to shop there.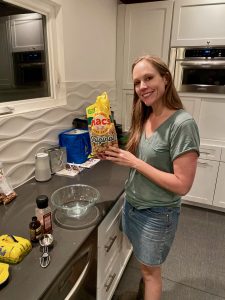 From El Paso I jetted down to Austin, Texas. I stayed overnight at our daughter Kristy's house. There she made me a special low-carb concoction of pork rinds and brown sugar-like desert from a recipe supplied by Wendy Hurst. All very good.
I also got to visit son Jim and his Krista and all five of our grandchildren, Jules, Mitch, Astrid, Ella and Ceci. I loved it. I'm glad my traveling lifestyle allows me to visit family and friends, who often live far away, so frequently.
From Austin, it was back to Los Angeles. My 2019 trackchasing season isn't over just yet.
Good evening from El Paso, Texas.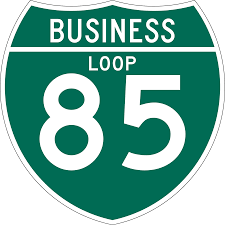 Randy Lewis – 85 countries – 2,597 tracks.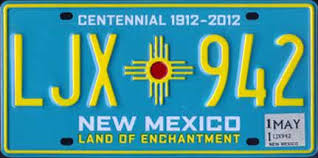 New Mexico
The Land of Enchantment state
This evening I saw racing at my 15th-lifetime track in the Land of Enchantment state, yes, the Land of Enchantment state.  I hold the #1 trackchasing ranking in New Mexico having seen nearly twice as many NM tracks as my nearest fellow competitor.  I've seen 15 or more tracks in forty different states. No trackchaser comes close to matching that stat.
Thanks for reading about my trackchasing,
Randy Lewis
World's #1 Trackchaser
Peoria Old Timers Racing Club (P.O.R.C.) Hall of Fame Member
New Mexico sayings:  "Be home by sunset or La Llorona will get you." 
The fear was real.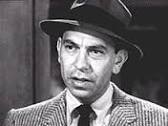 JUST THE FACTS
LIFETIME TRACKCHASER COMPARISONS 
The three most important trackchasing comparisons to me are:
Total lifetime tracks seen
Total "trackchasing countries" seen
Lifetime National Geographic Diversity results
Total Lifetime Tracks
There are no trackchasers currently within 730 tracks of my lifetime total.  Don't blame me.
Randy Lewis, San Clemente, California – 2,597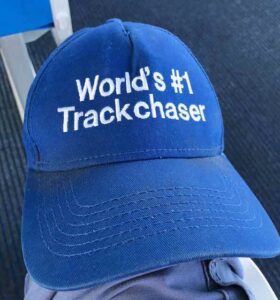 Total Trackchasing Countries
The nearest trackchasing competitor has seen racing in 30 fewer countries compared to my lifetime total. 
Randy Lewis, San Clemente, California – 85
Current lifetime National Geographic Diversity results
Randy Lewis, San Clemente, California – 4.14
That's all folks!  Official end of the RLR – Randy Lewis Racing Trackchaser Report
Click on the link below to see the video production from the racing action today.
Click on the link below for a photo album from today's trackchasing day.  You can view the album slide by slide or click on the "slide show" icon for a self-guided tour of today's trackchasing adventure.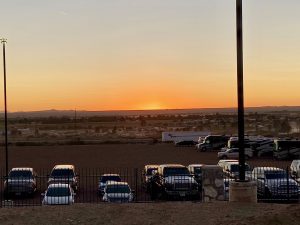 A trip to New Mexico and really….a whole lot more