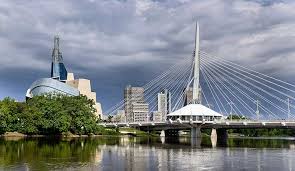 Greetings from Winnipeg, Manitoba, Canada
.
.
From the travels and adventures of the 
"World's #1 Trackchaser"
.
.
Victory Lane Speedway
Dirt oval
 Lifetime Track #870
The EventPhotos
Reprinted with permission from my June 16, 2005 Trackchaser Report. 


THE CLASSIC TRACKCHASER REPORT
Editor's note: This is a CLASSIC Trackchaser Report. What the heck does "Classic" mean? It's simply a Trackchaser Report that comes from my trackchasing archives. For whatever reason (usually not enough time) it didn't get posted to my website when I first made the track visit. Often times a classic TR will not have a video and/or photo album attached. I didn't begin producing my YouTube videos until 2009 (YouTube channel: RANLAY). I didn't begin writing a complete Trackchaser Report until I had seen about 430 tracks. Photo albums were sort of hit or miss during the early years of my trackchasing. Additionally, if you see a website link know that link worked when the TR was originally written. Will it work now? Your guess is as good as mine! Nevertheless, this CLASSIC Trackchaser Report has finally bubbled to the surface and is now available for everyone to see at www.randylewis.org. I hope you enjoy it.
I AM A TRACKCHASER
I am a "trackchaser". I trackchase. Before you discovered my site had you ever heard of trackchasing? Maybe not? So….what the heck is trackchasing? Sit back, take a read and you'll be an expert on my hobby of trackchasing when you're finished.
Here's my best explanation.
Trackchasing is a three-pronged hobby. I'm a racing fan. I love to travel. I love to analyze opportunities to get the most out of everything while saving time and money.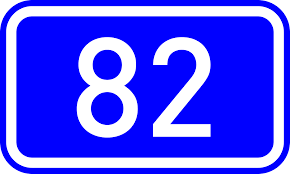 Trackchasing fills the need for all of the above. The racing part of my trackchasing has me trying to see wheel to wheel auto racing at as many different racetracks as I can all over the world. Yes, all over the world. So far things are going pretty well. As this is written, I've seen racing in 82 countries at more than 2,500 tracks. As a matter of fact, I've seen racing at more tracks than anyone else in the world.
Equally important to me are the things I get to see and experience over the "long and dusty trackchasing trail". I call these adventures "Trackchasing Tourist Attractions". You won't want to miss my "Trackchasing Tourist Attractions" page. Here's the link:  Trackchasing Tourist Attractions or my "Sports Spectating Resume" page, Sports Spectating Resume on my website at www.randylewis.org.
I live in southern California. That's probably the most inconvenient location in the country for seeing tracks in the U.S. Most of the racetracks in the U.S. are located well over 1,000 miles from where I live. As a matter of fact, my average trip covers 5,000 miles and more. I take 35-40 of those trips each season. In any given year I will travel well over 200,000 miles, rent more than 50 cars, and stay in more than 150 hotel rooms.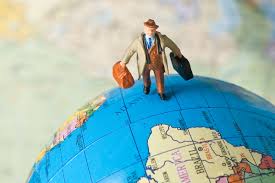 I get the chance to meet people all over the world. With trackchasing trips to 82 countries and counting just getting the chance to experience so many other cultures, spend time in their homes and meet their friends is a huge reward for being in this hobby. I am indebted to several of these folks for their help and friendship.
It's takes a good deal of planning to do the above and not spend my entire retirement portfolio. I enjoy the challenge, the travel and every other aspect of "trackchasing". In reality, my trackchasing hobby is a lot like being with the carnival. I breeze into town, stay a little while and then head on down the road.
Today's adventure was one more of the 2,000 trips that have taken me up, down and around the proverbial long and dusty trackchasing trail.  If you would like to see where I've been and experience those adventures here's the link: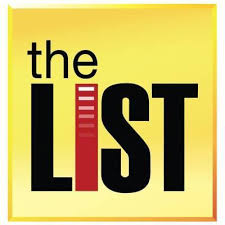 If you've got a question, comment or whatever please leave it at the bottom of this report.  It's very easy to do.  Or you can visit me on Facebook.  Thanks!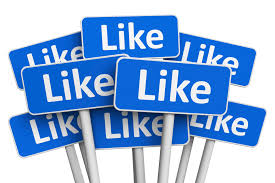 FOREWORD
Thursday, June 16, 2005.
GREETINGS FROM WINNIPEG, MANITOBA, CANADA,
EDITOR'S NOTE:
Due to the expected heavy volume of my future trackchasing, I hope to be sending you shorter trackchaser reports until the level of activity slacks off.  Yes, I know many of you would prefer the 20-30 pagers but, hey, we've all got to cut back from time to time.
PEOPLE/TRAVEL NEWS
I had slept overnight Wednesday evening in St. Paul, Minnesota.  The drive from St. Paul to Winnipeg, Manitoba, Canada was a bit more than seven hours. I spent some of the time driving behind a turkey truck!  I have not been trackchasing in Canada since 2002.  Before today, I have never had a problem, personally, crossing the border. Today would be different. 
I always think of talking with a border patrol officer as akin to talking to a police officer who has just stopped you for speeding. Basically, you try to suck up to the police officer in hopes you will not get the ticket or in the case of the border patrol agent, so you can cross the border without a hassle.
This afternoon I was crossing into Canada via the Interstate 29 route from North Dakota.  There was very little traffic at the border.  There were about five trucks waiting in the commercial line.  I had no wait at all in the non-commercial automobile line.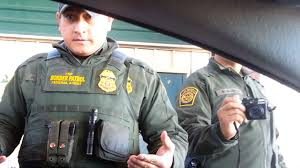 As luck would have it, I drew kind of a hard ass border agent.  He asked for identification.  Meekly I handed over my international passport.  There was no more conversation for a couple of minutes.
He asked me where I had driven in from.  I told him Chicago.  He then asked what my purpose in Canada was.  I was really going up for the race at Victory Lane Speedway, but I have been cautioned by other trackchasers never to mention auto racing to radar cops or border patrol agents.  I said, "I'm on vacation and I'm here to play some golf".  This was true.  I have an 11:33 a.m. tee time at the Quarry Oaks Golf Club in Steinbach tomorrow.  "You came all the way up from Chicago to play golf?" he asked.
"Who are you going to play with", he asked.  I told him that I was going to play by myself. "You loner, you wretched loser, don't you have any friends", (he looked like he was thinking to himself).  He looked down his nose at me.  He did not seem to recognize the initiative it took to haul my clubs all the way from San Clemente and show up at a golf course all by myself just so I could hit a little white ball around for four hours.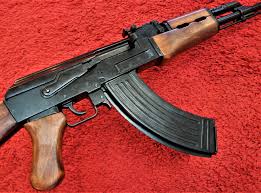 Do you have any weapons or firearms?  "Just three shotguns and an AK 47", (I said to myself), "No", I replied.  Do you have more than $10,000 Canadian or $7-8,000 in U.S. currency, he asked.  "If I did I wouldn't tell you as I expect you will never see that much money in your life" (I said to myself).  "No", I replied.
Where do you live?  "California" from the RANLAY.  Why does your car have Florida license plates?  "It was the car the rental company gave me", again from the RANLAY. Where did you get the car? "Chicago", more RANLAY dialog. "Chicago's more than 1,500 kilometers from here the agent told me.  "What, did you major in geography, eh?" (I said to myself).  "Yes, I've been on the road going to auto races for the last couple of nights.  I'm going to the races in Winnipeg tonight" was my actual reply.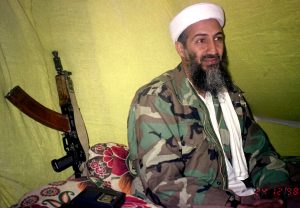 With a surprised look as if he had just discovered a terrorist, he said, "I thought you told me you were up here to play golf?" in his best prosecution attorney voice.  "I am going to play golf tomorrow, but I'm going to the races tonight." (Editor's note:  This reminded me of Carol's interrogation the time I was a guest speaker at the Southern California Nurses Association regional meeting).
All of the above netted me a trip into the "immigration station".  When I entered this building, it looked like a S.W.A.T. team had taken over the place. All the employees were wearing blue police fatigues and everyone wore a bulletproof vest on the outside of their uniform.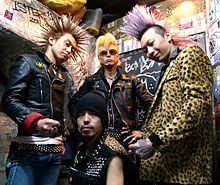 I was directed to take a seat and wait.  I sat down next to a longhaired hippie with a ponytail down to his waist.  On the other side of me were four punk rockers decked out in leather jackets with full wallet chains, enough nose rings, ear rings, toes rings and tongue rings to start their own jewelry store and hair the color of a Maui rainbow.  I made a mental note.  Do not try to cross the border looking like a punk rocker.
Heck, I wasn't much better than those listed above were.  I had on my favorite orange Oregon State Beaver t-shirt along with my ever-present San Clemente surfer dude shorts.  We all were a sight to see.
First, one by one, each of the punk rockers was summoned to an individual detainee room.  I heard one of the border patrol agents whispering to his partner something about a "shotgun".  A separate officer called the pony-tailed hippie into an individual room.  He wasn't in for long and he was released. Now it was just me.  I got up and walked to the counter.  I asked if I was in the right place.  "Please sit down sir, we'll get to you in a moment".
After a few minutes, I was called back to the counter.  I handed the officer my passport and the check slip the very first agent I met had completed.  I could not decipher several different "codes" on my slip.  I would give anything to know what they meant.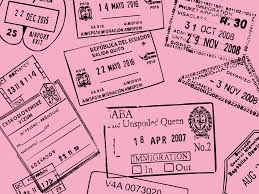 I was asked again, why I had a car with a Florida license plate if I was from California.  I was asked to list every state I had lived in since I was 18.  He asked me if I had debit and credit cards. I told him that I did.  "Which one, debit or credit", he asked.  That seemed like a very strange question.  Finally, this agent seemed satisfied.  His final question?  "Would you like me to stamp your passport"?  Of course I would, I collect the stamps!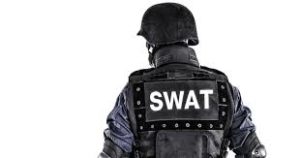 I thought I was done, but nooooooooooo!  The next step in the process was to go out to my car with another border patrol agent so he could "check things out". The agent was a burly guy with a silver mustache.  He had the full S.W.A.T. uniform.  He asked me to open the trunk.  I did. I was standing near the trunk, when he said, "Please stand near the front fender, sir".  OK. 
As the officer pulled all of my bags from the trunk, he continued to carry on a conversational banter.  Sort of in a "Columbo" style.  You know, the approach when seems to imply, "I really know what's happening here and I'm just waiting for you to slip up so I can nail you". We talked a little golf, a little racing and how nice the weather was.  He asked me if I had anything to prove that I was a trackchaser.  I handed him a copy of my trackchaser press release. "Just a couple more tracks and you'll be past this Erdmann guy.  Good luck!", he told me.
The final step was to search the interior of the car.  This could have been my downfall.  I had wires going everywhere.  My XM radio antenna ran from the center console to the middle of the front windshield. My GPS sensor was affixed to the left inside of the windshield.  I had my racing radio on the floor and my digital camera sitting on my open briefcase. The officer sensed something odd. After some thought, he came back with this, "OK, everything checks out, you can go".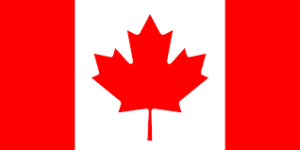 Welcome to Canada!
RACE TRACK NEWS: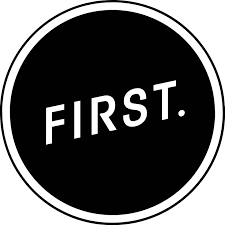 VICTORY LANE SPEEDWAY, WINNIPEG, MANITOBA, CANADA – TRACK #870
This speedway is my 24hlifetime track to see in Canada.  The Victory Lane Speedway is the first ever track I have seen in the province of Manitoba. Manitoba is my sixth Canadian province to visit for trackchasing.   Don McAuley has 13 Manitoba tracks.  No other trackchaser has more than one!
After such an inauspicious debut in Canada, I didn't know what to expect at the track.  The parking lot was absolutely packed.  The lot itself featured a freshly graded dirt surface.  There has been a tremendous amount of rain in this part of Canada for the spring.  The parking lot was still soft from the rainfall.  If it rained on this surface, these people would never get out. Fortunately, it was a beautiful weather night.  There would be no rain tonight.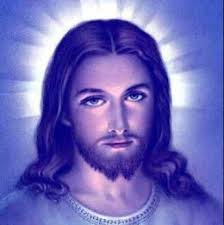 Since it was so crowded, I bought a reserved seat for $20 Canadian.  I walked in just as the U.S. and then the Canada national anthems were being played. I heard the track chaplain giving the prayer for the night.  He was thanking God for the good turnout of late models.  I have to be honest, I have never seen the connection between God and late models, but then that's just me.
When I walked into the seating area, I looked up to see a man with a nametag that read, "Stan".  He was wearing a blue blazer.  I asked "Stan" if he worked at the track.  He said that he did.  He was the track chaplain!  Always looking for opportunity, I handed him my trackchaser press release.  He told me he would get it to the announcer.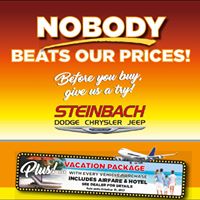 It turns out Stan is the "Sales and Leasing Consultant" at the Steinbach Dodge Chrysler Jeep dealership.  He was a very nice guy.  He told me he was "buds" with Darrell Waltrip and that if I ever was in Franklin, Tennessee on a Tuesday morning to let him know and I could attend Darrell's prayer breakfast.  I might take him up on that someday.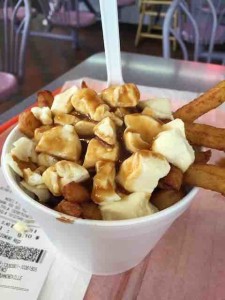 Since I couldn't immediately find my top row reserved seat, I found an open spot in the fourth row, so I could eat my dinner. Dinner was a cheeseburger, fries and a Diet Coke.  Back in 1992, my stepfather and I first started eating French fries in Canada dipped in gravy at the Autodrome Granby.  Only in Canada will you find this delicacy.  I have never missed the opportunity to eat them since and I didn't tonight.
Just as my fingers were totally greasy from the gravy, Stan reappeared.  He had good news.  He had arranged for me to spend the evening in the Elite Communications V.I.P. box. Then another gentleman appeared. He introduced himself as the flagman at the Dacotah Speedway at Mandan.    He reminded me that we had met and talked at Mandan for a few minutes and he knew all about my trackchasing.  Tonight he had relinquished his flagging responsibilities to take over race control.  By the way, I met top 20 trackchaser Dale O'Brien at Mandan back in 2003.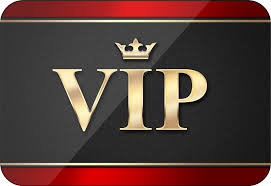 Wow!  I had the track chaplain, the race control manager and the Elite Communications V.I.P. box all supporting the #1 trackchaser living west of the Mississippi and I had only been at the track for 10 minutes.  I would like to say these kinds of things don't normally happen to me, but then I would be lying to you.
When I arrived in the newly constructed V.I.P. suite two Canadian women just a few years younger than me gave me a hearty Canadian welcome.  They were the wives of the V.I.P. box owners and quite attractive if I do say so myself. They were enthralled that someone would have the hobby that I have.  They were much more interested and trusting in my trackchasing story than the border patrol agents had been.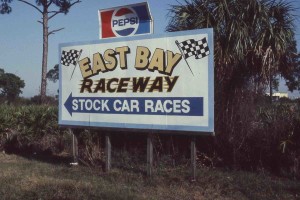 They peppered me with questions.  Had I been to the Indy 500?  Had I been to the Daytona 500?  Had I been to East Bay?  East Bay, how did that one come from their mouths?  They were very nice and wanted to make sure I was comfortable.  The box was about 20 feet square, had air-conditioning and most importantly, protected everyone from the mosquitoes.
I spent three hours with these two ladies. We spent much of the time just with "girl talk".  The women's husbands came by from time to time to say hello.  They were both nice guys.  Two of their girlfriends came by….er' the LADIES' girlfriends.  One, Cheryl, said her lifelong ambition was to do exactly what I was doing. The other, Mandy, was having a birthday today.  One of the husbands returned.  He was just catching up to the conversation when he heard about my trackchasing hobby. "We need to fix him up with Cheryl", he offered.  The wives said we "had already gone there" and that "Randy was married".  Oh well, another opportunity lost.
Hold it just a second; this is the racetrack news section.  What was up with the racing?  The racing was good on the tacky four-tenths miles dirt oval.  They had 6-7 classes of stock cars.  It was hard to keep up with all the racing because of all the non-racing conversation that went on in the V.I.P. box.
One of the best features of the track was a countdown clock.  Each race was allowed "X" amount of minutes.  When the clock counted down to zero, the cars were given the "green, white, checkered" flag to finish the race.  Only the modified feature was flagged early.  I stayed for all the races except the last race, which was the late model feature.  I was parked exactly in the middle of a 2,000-car parking lot.  If I had not left when I did, I might never have gotten out of the lot.
It was a great people day.  The racing took a back seat to the people I met, which is normally the case.  The border patrol experience was new for me.  I wanted them to start beating me with a chain, as long as I made the track on time.  That would have made a great story.  My new V.I.P. lady friends were fantastic.  It was a memorable day.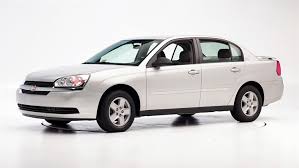 RENTAL CAR UPDATE:
The National Rental Car Racing Chevy Malibu gave me 946 miles on my first two tanks of fuel.  If I had this car during the Florida hurricanes with that fuel range, we might not have had any problems.
LIFETIME TRACKCHASER STANDINGS UPDATE:
The battle for positions that could change in the near future is as follows:
Gordon Killian, Sinking Spring, Pennsylvania – 964
Guy Smith, Effort Pennsylvania – 962
Jack Erdman, DePere, Wisconsin – 872
Randy Lewis, San Clemente, California – 870
P.J. Hollebrand, Webster, New York – 807
John Moore, Knoxville, Tennessee – 795
Ed Esser, Madison, Wisconsin – 777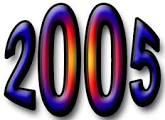 2005 TRACKCHASER STANDINGS
Randy Lewis, San Clemente, California – 61
Ed Esser, Madison, Wisconsin – 47
Roland Vanden Eynde, Vilvoorde, Belgium – 27
CUMULATIVE DRIVING DISTANCES:
Chicago O'Hare Airport – trip begins
Marshfield, Wisconsin – 288 miles
Menomonie, Wisconsin – 537 miles
Winnipeg, Manitoba, Canada – 1,767 kilometers
Air travel – 3,472 miles
TRACK ADMSSION PRICES:
Marshfield Super Speedway – Free
Red Cedar Speedway – $12
Victory Lane Speedway – $20 Canadian
Thanks for reading about my trackchasing,
Randy Lewis
Trackchasing's #1 trackchaser of the 21stcentury
That's all the news that's fit to print from San Clemente where the women are strong, the men are good-looking, all of the children are above average and the real estate prices are way above average.
Planned new racetracks (on the last day of each racing trip I will post my tentative plans for my next trip)
June 17 – River Cities Speedway, Grand Forks, North Dakota
June 18 – Jefferson County Speedway – inner oval, Jefferson, Wisconsin
June 18 – Jefferson County Speedway – outer oval, Jefferson, Wisconsin
June 18 – Raceway at PowerCom Park, Beaver Dam, Wisconsin
Racetracks visited in 2005 (** not the first time to visit this track)
Sungold Stadium aka Premier Speedway, Warrnambool, Victoria, Australia, January 1
Freedom Hall – Oval – Louisville, Kentucky, January 15
Freedom Hall – Figure 8 – Louisville, Kentucky, January 15
Southern Illinois Center, DuQuoin, Illinois, January 16
Golden Aisles Speedway, Waynesville, Georgia, February 25
Zephyrhills Antique Racecar Track, Zephyrhills, Florida, February 26
Dirt Devil's Speedway, Land O' Lakes, Florida, February 26
Ringwood Raceway, Ringwood, England, March 25
Birmingham Wheels, Birmingham, England, March 26
Boiling Hills Farm, Sleaford, England, March 27
Snetterton Circuit, Snetterton, England, March 27
**     Great Yarmouth Stadium (oval), Yarmouth, England, March 27
Great Yarmouth Stadium (Figure 8), Yarmouth, England, March 27
The Grove Farm, Monkland, England, March 28
Grimley Raceway, Grimley, England, March 28
Castle Combe Circuit, Castle Combe, England, March 28
Boyd Raceway, Boyd, Texas, April 1
Port City Raceway, Tulsa, Oklahoma, April 2
Outlaw Motor Speedway, Oktaha, Oklahoma, April 2
Hallett Motor Racing Circuit, Jennings, Oklahoma, April 3
JPR Speedway, Tulsa, Oklahoma, April 3
Charlotte County Speedway – Figure 8, Punta Gorda, Florida, April 9
CORA Speedway, Dixon, California, April 16
Reno-Fernley Raceway – Road Course, Fernley, Nevada, April 17
Lakeside Speedway, Kansas City, Kansas, April 22
Salina Speedway, Salina, Kansas, April 23
Jetmore Motorplex, Jetmore, Kansas, April 24
Oberlin Speedway, Oberlin, Kansas, April 24
USA Race Track, Tucson, Arizona, April 30
Tucson Raceway Park (inner oval), Tucson, Arizona, April 30
Driesum Race Track, Driesum, Netherlands, May 5
Autosportsdadion de Polderputten, Ter Apel, Netherlands, May 5
Bellekouter Autocross – oval, Affligem, Belgium, May 8
Bellekouter Autocross – road course, Affligem, Belgium, May 8
Circuit de Croix-En-Ternois, Saint-Pol sur-Ternoise, France May 8
Nurburgring, Nurburg, Germany, May 13
Lopik – oval, Lopik, Netherlands, May 14
Lopik – road course, Lopik, Netherlands, May 14
Ten Boer Autocross, Ten Boer, Netherlands, May 14
Rennplatz "Casper Gerd", Rutenbrock, Germany, May 15
Zuidwolde Autocross, Zuidwolde, Netherlands, May 15
Midland Speedway Circuit, Lelystad, Netherlands, May 15
Aalten Autocross, Aalten, Netherlands, May 16
Circuit de Peel International Speedway, Venray, Netherlands, May 16
U.S. 30 Speedway – permanent inner oval, Columbus, Nebraska, May 26
Hitchcock County Speedway, Culbertson Nebraska, May 27
Pikes Peak International Raceway, Fountain, Colorado, May 28
Colorado National Speedway – asphalt oval, Dacono, Colorado, May 28
Colorado National Speedway – figure 8, Dacono, Colorado, May 28
Rocky Mountain National Speedway – figure 8, Commerce City, Colorado, May 28
Broken Bow Wilderness Park – figure 8, Fullerton, Nebraska, May 29
Casino Speedway, Watertown, South Dakota, May 29
Sioux Speedway, Sioux Center, Iowa, May 30
Madison Speedway, Madison, Minnesota, May 30
Hawkeye Downs, Cedar Rapids, Iowa, June 3
Autobahn Country Club – North Course, Joliet, Illinois, June 4
Shadyhill Speedway, Medaryville, Indiana, June 4
Pottawattamie County Fairgrounds, Avoca, Iowa, June 5
Dawson County Speedway, Lexington, Nebraska, June 5
Marshfield Super Speedway, Marshfield, Wisconsin, June 14
Red Cedar Speedway, Menomonie, Wisconsin, June 15
Victory Lane Speedway, Winnipeg, Manitoba, Canada, June 16
Click on the link below for a photo album from today's trackchasing day.  You can view the album slide by slide or click on the "slide show" icon for a self-guided tour of today's trackchasing adventure.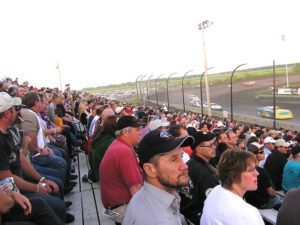 Photos from my first ever trackchasing trip to Manitoba, Canada