Greetings from Westfield, Massachusetts
.
From the travels and adventures of the "World's #1 Trackchaser"
Highlights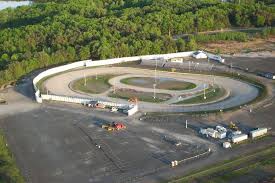 Whip City Speedway
Inner dirt oval
Lifetime track #393
.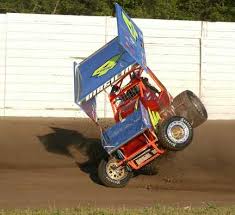 Whip City Speedway
Inner dirt oval
Lifetime track #394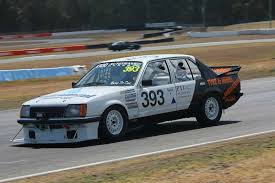 The Whip City Speedway tracks in Westfield, Massachusetts are officially listed as my 393rd and 394th-lifetime tracks. Whip City's tracks were just the second and third tracks where I have seen any racing in the Bay State. I went there in 1999. It had been fourteen years since I same my first racing in Massachusetts…at the Riverside Park Speedway in Agawam.
I did not begin writing my famous "Trackchaser Reports" until the middle of the year 2000.  My first official Trackchaser Report was written for track #425, the State Fair Speedway in Sedalia, Missouri.  I saw that track with my brother Mark on May 28, 2000.
Prior to 1980, I never kept track of when I went to a track. I just know from memory that I had seen racing at 71 different racetracks from when I was born in 1949 through the 1979 season. This was affectionately known as the "Group of 71".
You see when I first became a racing fan I never gave the idea of "trackchasing" a passing thought. Why? Trackchasing requires the funds to travel long distances. I grew up poor. We had no money for travel. The ONLY vacation I can ever remember taking until I was in college was a bus trip from Peoria, Illinois to Evansville, Indiana to visit my grandparents. We had absolutely no money for luxuries and travel was a luxury.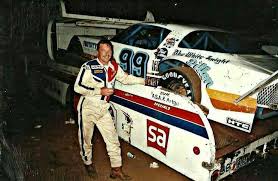 I began my racing fan "career" as a "racechaser". How did I decide beginning in college and running through the early 80s where I would go to the races? That was easy! I simply followed my favorite drivers. I scoured the Hawkeye Racing News for advertised race dates. I followed my favorite dirt driver, Darrell Dake, all over his home state of Iowa and my home state of Illinois. We were big Dick Trickle (above) fans. When he was racing at a big show we tried to make it there. Yep. I was a racechaser. I didn't give a second thought to whether I was visiting a new track or not.
However, somewhere in the 80s, I decided I liked going to a track for the first time more so than re-visiting a track for the 10th time. It was also about this time that Darrell Dake was slowing down his race schedule and Dick Trickle was moving from the midwestern short tracks to NASCAR. Of course, during the 60s and 70s, I was a regular at my hometown track, the Peoria Speedway. To this day the Peoria Speedway remains my all-time favorite track.
Much of what I can tell you about my Whip City Speedway encounter is from memory. My notes tell me that the micro stocks raced on the smaller 1/8-mile dirt oval. Jon Tonlino driving his #03 won the feature race. Then four different classes of mini-sprints raced on the larger ¼-mile dirt oval. Richard Lemelin in car #30 won the main.
I can tell you that "The History of America's Speedways – Past and Present" authored by Allan E. Brown has this to say about the Whip City Speedway. By the way, I can't even imagine the level of research it took to make this book. There is a listing from virtually every racetrack that ever existed in the U.S. and Canada. It truly does border on the unbelievable. Well done!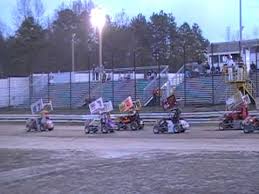 The track began racing in June 1995. My visit on Saturday, August 14, 1999, was four years after the track first opened. During the afternoon, before the night racing at Whip City, I saw racing at both the Lime Rock Park road course and the Lime Rock karting dirt oval in Lime Rock, Connecticut. Then the next day I was back in Connecticut seeing racing at the Waterford Speedbowl.
I found this post on MassLive.com dated May 24, 2011. 
By Ted LaBorde, The Republican
WESTFIELD – More than 100 people were at Whip City Speedway Tuesday, not to race but to look for bargains, show support for track owners or just reminisce. 
"I'm broken-hearted and disappointed in this city," said co-owner David H. Pighetti, as he and his partner Frank L. Ferrara, of East Longmeadow, prepared for an auction of their equipment, tools and everything from chain link fencing to bleachers, all-terrain vehicles to large earth graders and backhoes. 
"But I really feel bad for the competitors who must now drive five to six hours to race in New York and Pennsylvania. These are all working people," he said. 
The speedway is located on property owned by Barnes Regional Airport and Pighetti, Ferrara and Pighetti's wife Lois operated the raceway since 1995. 
"It has been a good 16 years but we are getting older," said Ferrara. "I am upset with the city but not mad," he said. "We are both retired," he said of himself and Pighetti. "This means our weekends will now be free," he said with a grin.
Earlier this year the city and Airport Commission invoked a lease clause to allow marketing the property for aviation-related development. 
Gary A. Palmer, owner of New York's Accord Speedway, came to the auction to show support for Ferrara and Pighetti and maybe leave with some of the heavy equipment. 
"I feel terrible," said Palmer. "Quite a few cars from this track have now come to mine. We tested a car here once and my son raced go-karts here," said Palmer. 
Also at the auction was Lebanon Valley track owner Howard Commander, of New Lebanon, N.Y. 
"This never helps," said Commander of the closing of Whip City. "We try to expand the number of small race tracks. It is hard for small tracks to make money but they are great places for kids to expend their energy and families to share quality time," he said. 
Commander said he would bid on a water wagon and kitchen equipment to help with his new go-kart track at Lebanon Valley. 
Joseph R. Dionne, of nearby Old Long Pond Road, was there to reminisce. His three sons either raced or worked at Whip City while growing up. His wife Lorraine was a ticket seller for years at the track. 
"Our son Todd was an announcer here," said Dionne. "It was a family pastime as well on many Saturday nights," he said. 
Frank Kozaczka, of Ludlow, said he is a NASCAR fan and did not frequent Whip City. But he had attended a few races and was at the auction to bid on a golf cart. "It is just for a hobby," he said of his anticipated purchase. 
There were four golf carts and five all-terrain vehicles up for sale among a variety of trucks ranging from pumpers to dump trucks.
The auction was conducted by Aaron Posnik Auctioneers. 
Auctioneer Paul W. Scheer said everything, including trailers and buildings on the property, was for sale.
You might have remembrances about this track.  If so, please feel free to share in the comments section below.  If you have any photos from back in the day, send them to me at Ranlay@yahoo.com.  I'll try to include them here.