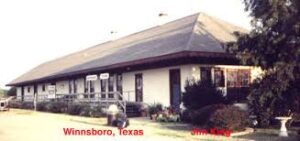 Greetings from Winnsboro, Texas
.
.
From the travels and adventures of the 
"World's #1 Trackchaser"
.
.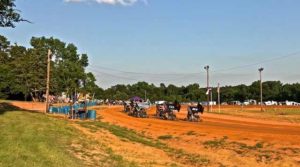 Winnsboro Kart Speedway
Dirt oval
Lifetime Track #2,331
The EventVideo PlusPhotos

THE EVENT
I have had the opportunity to follow my trackchasing hobby all over the world. As this is written I have seen racing in 74 countries. My lifetime track total exceeds 2,300. Each and every year I will trackchase in 25-30 states. At track #1,040 I moved into the "World's #1 Trackchasing" spot.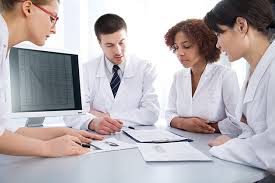 Up until a few months ago I have never heard of the Winnsboro Kart Speedway. Somehow, this spring, they popped up on the radar screen of the Randy Lewis Racing Research Department. I'm glad they did. It was a great experience coming to the track today.
Then later in the evening, with a scheduled start of approximately 11 p.m., I made my way over to the Texas Motor Speedway. I've been there many times. On this evening I would return to see racing on a mixed surface road course.
My hobby is not only about racing. Trackchasing for me centers around three things. The racing part is pretty obvious. However of equal importance is the logistics of trackchasing and the opportunity to see the world.
I live in Southern California. The vast majority of tracks are located in the Midwest and East. It takes a good deal of logistical planning to get from where I live to where the tracks are. For the past 15 years I have traveled about 175 nights each and every year. Surprisingly to some, more than half of those overnights were not part of trackchasing.
Then there's the travel just for the fun of seeing new things. You won't want to miss my "Trackchasing Tourist Attractions" page or my "Sports Spectating Resume" page on my website at www.randylewis.org. That will give you some understanding on how important seeing the world is with my hobby.
Today's adventure was one more of the 2,000 trips that have taken me up, down and around the long and dusty trackchasing trail. If you would like to see where I've been and experience those adventures here's the link: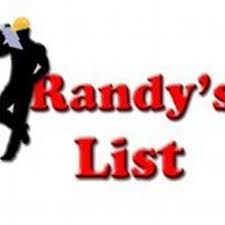 If you've got a question, comment or whatever please leave it at the bottom of this report.  It's very easy to do.  Or you can visit me on Facebook.  Thanks!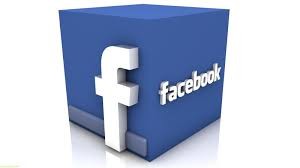 ON THE WAY TO THE RACES
Saturday
There were a lot of miles that needed to be covered today. That is frequently the case when I trackchase. At the rate I'm going I will exceed 120,000 miles of total travel for 2017…by the end of June!
This morning I needed to return my rental car by about 7:15 a.m. All of that meant there wasn't enough time to get a hotel last night. That's not a problem for me. I've done this long enough to have a solution for most situations.
That being the case I woke up in a Hood River, Oregon highway rest area off of Interstate 84 early this morning. I got out of the races last night in Lind, Washington at about 9 p.m.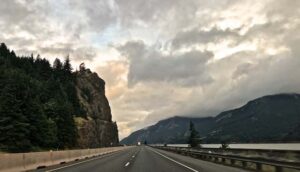 The drive from that Washington location, not all that far from the Idaho border, to the Portland, Oregon airport was going to be about 275 miles. That would take me just a little bit longer than four hours to drive. This morning's airplane was leaving Oregon at 8:40 a.m.
I want to make it perfectly clear that I don't sleep in airports or in my car to save money. Some trackchasers have done that over the years. Saving money is definitely a benefit. However, believe it or not, I sleep in these rustic accommodations from time to time because it is the simplest way to handle my robust logistics situation. It wouldn't make make much sense, physical or financial, to stay overnight in a hotel for only 3-4 hours.
The Northwest can be a beautiful and pristine area much of the time. I'm talking about when it's clear and when it is dry. However, it is not clear and dry all that often in the Northwest.
This morning I woke up on my own accord at about 5:15 a.m. That was about 30 minutes earlier than the time my iPhone alarm would call for. It was cool, about 50° Fahrenheit. It was misting rain.
This past evening I had slept for an hour in one rest area. Then I did a little driving. My last stop had me sleeping for 3 1/2 hours in the Hood River rest area. That, coupled with some possible sleep on the airplane, will get me through today's activities.
The state of Oregon has something in common with New Jersey. Most people wouldn't expect that. However, in point of fact, both Oregon and New Jersey are the only two states that require a gasoline station employee to pump the gas rather than letting the motorist do it.
That's why I was more than surprised when I pulled into a Loves Travel Store (not a truck stop!) in Borden, Oregon last night to gas up. It was nearly midnight. I waited for a gas station attendant to come but no one ever did. Finally I just got out of the car and gassed up the National Car Rental Racing Nissan Maxima myself.
If my transportation plan works this morning I'll end up at the Dallas-Fort Worth International Airport this afternoon. Then I will head out to Winnsboro, Texas. It's about a two-hour drive. They'll be having some caged kart racing at the Winnsboro Kart Speedway. Racing is scheduled to begin at 6 p.m.
When I get there it will be about 90°. I'll look around. I'll try to figure out if anyone slept in a rest area up in the great Northwest last night. Odds are I won't find anyone who did.
Logistics is the name of the game for me with trackchasing. I mention that often. Why? Because most people just don't get that part of it. It's a huge part of my hobby. This morning, near Portland, I'll gas up the rental car one last time. That way they won't charge me astronomical amounts for filling the tank at the airport.
A couple of years ago I drove rental cars more than 49,000 miles in one year. People think that's a lot of miles. It is. What most people don't think about is how much gas it took to do that.
I checked my iPhone. Last night I had listed myself on this morning's plane using my iPhone. Now my boarding pass was in my phone. Of course, my boarding pass included my TSA PreCheck capabilities. PreCheck makes travel so much more convenient for me. Remember, if you were going to try to do what I do there are lots of "trade secrets" that came make your life much easier.
I just got an email this morning telling me that my five-year subscription to TSA PreCheck, and Global Entry, is expiring soon. I'll have to go online and renew it. If you're going to be a frequent traveler nothing beats TSA PreCheck. It gets me through security so quickly with no hassle.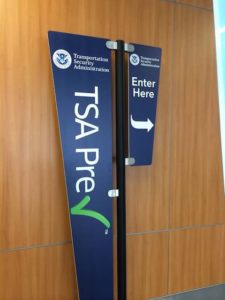 When I first applied for a security clearance that would give me TSA pre-check I had to do a personal interview. I chose to do mine while passing through Honolulu, Hawaii. At that time I thought I was only going to get TSA PreCheck for me. Then the agent set me straight with this comment. "Do you travel with your wife?" I told him that I did. Then he said, "When you come back from a foreign country visit and you clear security in 30 seconds are you going to wait for your wife while she stands in a line that's two hours long trying to get back into the country?" His comments cleared up any confusion there might have been. Carol was soon seen driving to Los Angeles to do her own TSA PreCheck interview!
The fee for five years of PreCheck was $85 U.S. That was one of the best $85 bills I have ever paid. The 5-year renewal fee is now $100 U.S. I'll pay just about anything to be able to short-circuit airport security lines.
Once I clear security this morning at the airport I'll have two main options. One I can relax in the Alaska Lounge Airline Club. That's a great experience. Secondly, I can go to the Hollywood Theater and watch complementary short films, right inside the airport, until it's time to board my plane. If you're going to travel you want to make the process as easy and convenient as you possibly can.
The Portland International Airport is one of my most favorite airports in the country. They offer a large number of restaurants and shopping areas on the landside of the airport. Very few airports the United States do that.
This morning I went on a power walk with a goal of reaching 1.75 miles. That will make it much easier for me to make my overall daily goal of 4 miles or more by the end of the day. Airports are perfect for power walking. No one really notices that you're doing anything unusual.
My flight from Portland, Oregon would take me to Dallas, Texas. Once in Dallas I wouldn't have much time to waste. I was scheduled to land in Texas at 2:30 p.m. I will be heading to Winnsboro, Texas. Winnsboro would be a two hour and 10 minute drive. The racing I wanted to see would begin at 6 p.m. I couldn't be late.
Wouldn't you know it! When we landed in Dallas our arrival gate was occupied. I hate it when that happens. We sat in a holding box for 25 minutes. I was not off to a good start in Texas.
Today I was renting a car from Alamo. Alamo had been a part of the Costco travel program saving me nearly $50 compared to my normal vendor National Car Rental. That was certainly good on the pricing front.
One of the benefits of renting from National, which is the one of the reasons I use National Car Rental all the time, is that the rental process is so fast. I just walk out into the parking garage select a car in the "Executive Elite" section and go. The whole procedure takes less than five minutes.
I haven't use Costco travel that much. Sometimes their prices are fantastic and at other times there is not much of an advantage at all. With Costco I will be using rental car vendors that I don't have a lot of clout with. Today that was Alamo. That can sometimes mean delays.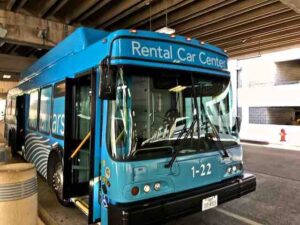 The DFW airport was one of the first places to go to a centralized rental car off airport center. I'm not a big fan of those. Often times, like today, I need to get my car quickly. It's nearly a 15-minute ride in Dallas just to get to the rental car center from the terminal.
I'm happy to report that Alamo got me in and out quickly today. I had reserved a full-sized car for about 25 bucks. That's a great rate. Off I went into the Dallas metroplex in a snow white Toyota Camry.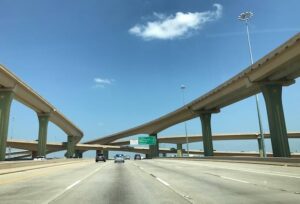 The greater Dallas area has its share of freeways.  Wouldn't you know it! There was a major traffic jam on Interstate 630. The bad traffic jam resulted from about five cars ramming into the back of each other. I got to put an accident like that on driver error.
Whenever I come to Texas I have to eat at Whataburger. It's somewhat like a drug or alcohol addiction. Nevertheless as long as I understand it I can deal with it.
I was attracted by a Whataburger billboard that advertised "Easy off, easy on" back to the Interstate 30 freeway. That sounded like a good idea. I was tight on time by now.
I use the drive-through lane in America's fast food joints about 80-90% of the time I visit. Quite often I'm on the run. Trackchasing can be very time sensitive. Most of the time I don't have time for the in-store shopping experience. Normally Whataburger gets folks in and out in a reasonable amount of time.
Wouldn't you know it! That was not the case today. It took me about 10 minutes to clear the drive-through. Then they almost didn't give me a straw with my large Diet Coke (light ice).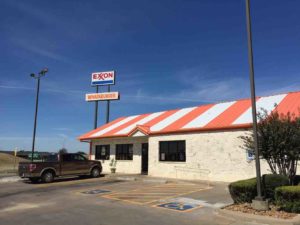 I'm a big fan of the taste of the Whataburger double meat with cheese sandwich. With my current low-carb eating plan the bun gets tossed but the burger still tastes great.
I'm also a big fan of In N Out Burger back in Southern California. If you've ever eaten at an In N Out Burger restaurant you will see the most jam packed by consumer demand retail outlet of any kind in any industry that I have ever seen.
It must be frustrating to In N Out Burger's management team to know that the best that they can do each day is 100% productivity. Everyone that I've ever talked to absolutely loves In N Out Burger. Well there is one guy who likes Five Guys. No, I cannot explain that. They're expensive, their fries are served in a greasy paper bag and their hamburgers taste plain. However, they do have really good free peanuts!
One thing that is virtually never mentioned about In N Out is how reasonable their prices are. You can get a double cheeseburger, French fries and a Coke for about five bucks. The product is fantastic and the pricing is equally so. The only drawback is the lines inside the store or in their drive-thru lane are long. Did you know that In N Out Burgers INVENTED the drive-thru concept? Come on. Be honest. You DIDN'T know that.
I like the Whataburger sandwiches, French fries and drinks. However they are a little pricey. Today's double Whataburger with cheese plus a large Diet Coke was nine bucks even.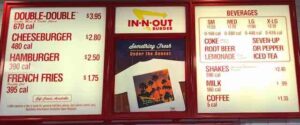 I think In N Out Burger is a much better value. The difference between a Whataburger hamburger and an In N Out burger is somewhat like comparing apple pie with cherry pie. Both burgers come at the taste equation a little bit differently. I like them both.
With my airplane gate availability problem, the traffic jam caused by accidents and now the Whataburger delay my time advantage was evaporating in the Texas heat.
My Waze GPS system was now telling me I would arrive at the Winnsboro Kart Speedway at 5:30 p.m. I still had 130 miles to cover. My ETA could certainly change. If I missed the race that was scheduled to begin at 6 p.m. it might affect the race I wanted to see back in Fort Worth at 11 p.m. Often my plans are intertwined and just as often based upon others being on time.
I'm going to guess the Winnsboro Kart Speedway used to be named "Peckerwood Flats Raceway". Why would I say that? When I put the track address into my Waze GPS app it came up with Peckerwood Flats Raceway rather than Winnsboro Kart Speedway!
Our daughter lives in Austin, Texas. She tells me that Texas drivers are some of the wildest she has seen anywhere. From what I've experienced today I would have to agree.
However, I've been noticing some very aggressive and oftentimes rude drivers in Southern California as well. I think California drivers are the best in the country. I also believe Southern California has the best road systems albeit with a lot of cars.
I don't want to generalize but I'm going to anyway. It seems to me that virtually every high-speed aggressive driver I've seen is a male in the 20-35 year old age range. They simply don't know what they don't know. I'm pretty sure their insurance rates know!
Earlier in the week I had talked to Marc Barnett the track promoter at the Winnsboro Kart Speedway. I learned a long time ago it pays to go to the top in business if you want to get things done.
After speaking with Marc for just a few minutes I could tell he was a straight shooter. You've got to respect anyone who finishes each sentence with "sir". Marc had confirmed that Winnsboro would be racing the 500cc outlaw karts. An added bonus for me was that the caged karts would race first in the Saturday night program. Normally the caged karts, when they are part of a flat kart program, race last. Why? I have no idea. Tonight's race plan would help me with what I was planning to do later on Saturday evening.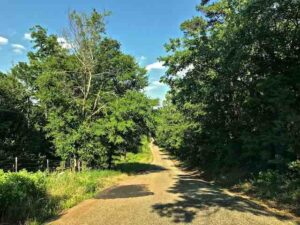 I think finding the Winnsboro Kart Speedway without a GPS unit would be difficult. The last couple of miles were definitely on "C" roads or worse. However, what I found at a clearing in the woods was a real little gem.
THE RACING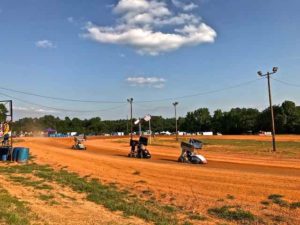 Winnsboro Kart Speedway – Winnsboro, Texas
When I checked into the pit shack I soon found out they were expecting me. I signed a liability release and got a pit wristband all on a complementary basis.
It didn't take me long to find promoter Marc Barnett.  He was busy handling all aspects of the track activity. He told me he had been the promoter here for the last couple of years and the sole promoter for the past couple of weeks.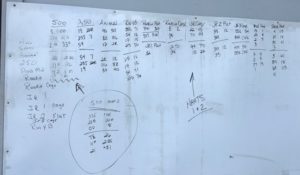 There were 63 kart racing teams in the pit area. A strong field of twelve 500cc outlaw karts was going to be the headliner group. They were supported by another four or five 250cc outlaw karts. When driven by adults this is also a countable class. There were a few winged classes for juniors as well as a large showing of flat karts racing tonight.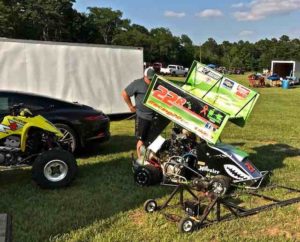 I took quick swing through the pit area getting up close and personal photographs of the racing machines. Tonight each class would have two heat races and a feature event. Heats were eight laps apiece and features were going to be 15 laps.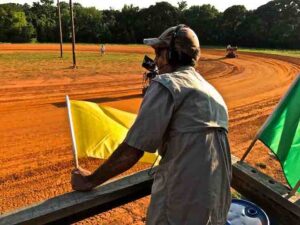 Mark told me I had the run of the place for photographs and video taking. That included being able to stand on the flag stand with the starter Ray. From there I was able to capture in the first heat of the 500cc class from a very unique vantage point.
Ray told me this was their third race meeting of the year. They had already been affected a good deal by rainy weather. He also told me this was his first season of flagging. As a starter he was interested in knowing what the drivers wanted and trying to provide it if he could.
Everyone I met at the track was super friendly. They were offering me chairs to sit on and help whenever and wherever I needed it. That overall friendliness is probably a reason why they can get more than 60 racers at a track that hasn't been running all that long. The little oval appears to be somewhat out in the middle of nowhere as well.
What is pretty remarkable is that Winnsboro had attracted twelve 500cc outlaw karts. I'm a big fan of that class at racing. They are very quick but are also temperamental with both spins and mechanical woes. I would say nine kart tracks out of ten don't get twelve 500cc winged outlaw karts if they host that class.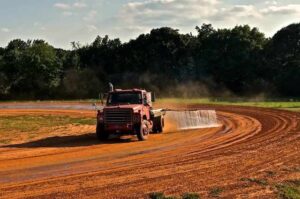 Racing was scheduled to begin at 6 p.m. With a hot setting sun and temperatures at about 90° the track was generally in good shape. The red dirt oval was what I would call mildly banked. They did water the track a good deal after practice and before the heat races began.
The program started a few minutes late. However, once they got going they ran one race after another. At 7:30 it was time for me to leave the track. I had been at the Winnsboro Kart Speedway for a couple of hours. This gave me plenty of time to explore the entire operation.
They had a concession stand but no track announcer. There was also a huge lineup board. It was completely filled out by the time I arrived at 5:30 p.m.
You won't want to miss my racing video from tonight's track. It's my 76th lifetime Texas track and my 2,331st lifetime overall track.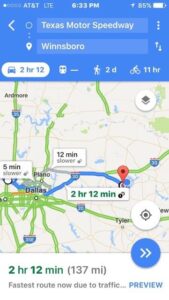 From Winnsboro I had a two-hour drive back into the Dallas-Fort Worth metroplex where I had just left. Yep. They call it the metroplex.
A quick stop at McDonald's for a southwest salad would be my evening meal. After eating burgers and cheese almost exclusively, the grilled chicken salad actually tasted pretty good.
THE RACING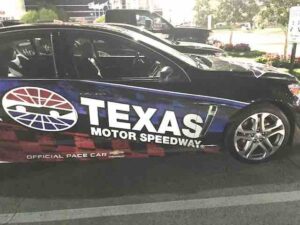 Texas Motor Speedway – Fort Worth, Texas
On the way back to DFW I listened to the IndyCar race on Sirius XM satellite radio. I NEVER listen to an IndyCar race on the radio or watch one on TV. I am not a big fan of IndyCar racing.
Why don't I like IndyCar racing? I'm really big on SEEING the racing action when I watch the races. That's a pretty basic expectation isn't it? I don't like road courses because you can see so little of the racing action at any one point. I don't care for IndyCar racing because they go so fast and are so small that you can't tell one car from another unless you want to memorize paint schemes. I don't. When basketball games change and I can only see a third of the court at any one time I will stop going to basketball games.
I do get a kick out of the NASCAR haters. They revel in anything they perceive as a failure to perform and or attract fans by the NASCAR group. I think those folks have a severe case of "class envy". It's never a good idea to be critical of folks who are more successful than you are. Those folks should be admired and emulated so YOU can be more successful!
Tonight's big IndyCar race at the Texas Motor Speedway started 22 cars. If NASCAR's Cup division featured a 22-car main event the world would end if you were to listen to the NASCAR haters.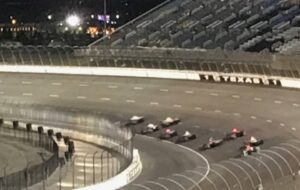 As I followed the race on radio a couple of crashes had eliminated half of the 22-car field by the middle of the race. A couple of the drivers were interviewed and complained about "pack racing". Pack racing is what makes NASCAR so exciting. However, the IndyCar racers, being open-wheeled, are not well suited for pack racing. They crash too much when the racing gets too tight. On the other hand if you don't have pack racing you essentially have single file racing. Very few fans are enthusiastic about single file racing.
I had a master plan for visiting the Texas Motor Speedway. This was not my first rodeo at the Lone Star speed plant. I have an extremely strong history with TMS. I've been on the property to see these tracks over time.
Texas Motor Speedway
½-mile permanent dirt oval
Lifetime Track #409
Texas Motor Speedway
1.5-mile paved oval
Lifetime Track #411
Texas Motor Speedway
Permanent full asphalt road course
(Infield long course)
Lifetime Track #968
Texas Motor Speedway
Lil Texas Motor Speedway
1/5-mile permanent asphalt oval free standing
Lifetime Track #983
Texas Motor Speedway
¼-mile permanent asphalt oval
at the 1.5-mile track
Lifetime Track #984
Texas Motor Speedway
Temporary dirt road course
at the ½-mile dirt track location
Lifetime Track #1,282
Texas Motor Speedway
Permanent full asphalt road course
(Infield short course)
Lifetime Track #2,071
Tonight the Robby Gordon Stadium SUPER Truck series was going to have a special race at TMS. They would run when the IndyCar competition was finished.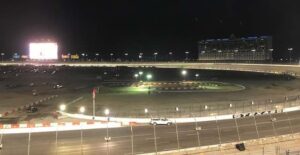 The SUPER trucks would compete on a specially designed temporary road course. The significance of the road course was that it would include a mixed surface of pavement and dirt. This would allow me to count this road course as an additional configuration at the Texas Motor Speedway. I was all over that.
It was going to be tight getting to TMS with my leaving Winnsboro at 7:30 p.m. I could probably get over the Texas Motor Speedway by 10 o'clock or maybe even a little bit sooner. The Robby Gordon Stadium SUPER Truck race was scheduled to begin 30 minutes after the IndyCar race finished up. The 400-mile IndyCar race started at 7:30 p.m.
It just turned out that one of the many IndyCar crashes necessitated about a 30-minute red flag delay. This assured that I would be there in time to see the SUPER trucks race. An additional benefit was that I would actually be at the track in time to see the last 40 or 50 laps of the IndyCar race. I liked that idea. I hadn't seen IndyCar racing on an oval in many many years.
However, as is commonly the case I didn't have a ticket. OMG. The IndyCar race was big league entertainment at a big league venue. How does one see that event without a ticket? I certainly wasn't going to BUY a ticket.
Coming to TMS without a ticket didn't bother me too much. I could use my "sign" right? No, I could not. My "need one" sign was not going to work. I was arriving a good 2 1/2 hours after the race had actually started. No one would be selling tickets at that point in time outside the venue.
That was not a problem for me. Carol says I am an opportunist. Sometimes I think she does not say that as a complement. Nevertheless I always remind her that she is the beneficiary of my opportunist behavior. She definitely understands that!
My original plan had been to stealthily sneak in when the IndyCar race was finished and all of their fans were leaving for the night. However as mentioned when I arrived there were still a good part of the IndyCar race to finish up.
What was I going to do with no ticket and no fans leaving to create the minor congestion that was needed for me to sneak into the track? I pulled the Alamo Car Rental Racing Toyota Camry into the $20 express parking area at TMS. They had long ago stopped charging for parking. I'm pretty sure that TMS does not charge for parking at a NASCAR event. Were they trying to gouge the unwitting IndyCar fans with a parking charge?
I will tell you that the Texas Motor Speedway parking lot was about as smooth as an outdoor Robby Gordon Stadium SUPER Truck off-road course. Some of those potholes had to be six feet in diameter and a couple of feet deep. It was probably the worst parking lot of any major facility I have ever seen by a factor of several.
Unbeknownst to me I had parked a fairly long way from the track's main spectator entrance. I had no problem with that. I had the time and the walk was going to help me achieve my 4 miles a day or more walking goal.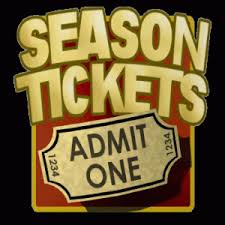 As I was walking through one of the parking lots I saw a family that had called it a day from the IndyCar racing tonight. My opportunistic tendencies took over. I asked them if they had an extra ticket stub that they might be willing to give me. Yes they did. Soon I had my "ticket".
I wasn't sure if I could use this printed, away from the track, ticket to get into the track. I was pretty sure it had already been scanned. If a ticket like this had already been scanned it can't be rescanned for another admittance. I didn't know what the Texas Motor Speedway's "re-admitting" policy was. I didn't even know if they even allowed people to come back into the track once they left.
You should know this. At this hour they were no longer selling tickets to tonight's races. Therefore I was really not bypassing the track's ticket selling process. I wanted to see the race. It's just that, even if I wanted to buy a ticket, no tickets were being sold. That covered any "moral dilemma" situations.
With 40 or 50 laps still to go in the main race there weren't all that many people leaving the track. This would make my getting into track a little more difficult. Nevertheless I used a strategy that I learned in Marine Corps Boot Camp. I knew I got something from all of that training other than just being able to choke someone into unconsciousness.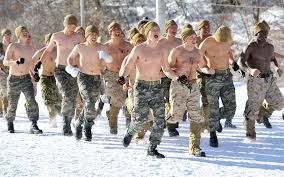 In the Marines if you wanted to walk around the base without anybody bothering you this is how you did it. First, you needed a clipboard. Then you needed to avoid making eye contact with anybody. Now with that clipboard and absolutely no eye contact you walked quickly as if you had a purpose to where you were going. Brilliant huh?
That's what I did tonight. I unfolded the paper ticket I had, kept my head down and walked right into the stadium just as if I owned the place. There were a couple of employees chatting with each other who gave me very little notice as I walked right past them. Soon I was inside the Texas Motor Speedway at an admission charge of zero. If you follow my race attendance at big events you know that I rarely pay for a ticket. If I do pay I don't pay very much. I always get the best seat in the house as well. I think that's the way life should be don't you?
I grabbed a seat in the huge Texas motor Speedway grandstand. Again the NASCAR heaters will gleefully tell you that race attendance at NASCAR races is not what it used to be. That particular statement is true. However, NASCAR still gets very good crowds. If you follow the Red Bull Global Rally Cross folks you will see they are lucky to get 2,000 people at one of their shows.
I would estimate that tonight about a quarter of all of the seats were occupied. The fans actually took up about a third of the space in the entire seating area. However, those areas were occupied only about 50% full. That's how I come to the guesstimate that 25% of the seats were filled.
"Watching" the IndyCar race took some getting used to. The cars are extremely fast. They were going around the speedway at a speed of about 220 MPH.
I was pretty much stationed on the main straightaway not that far from the flagman. When the cars were in the turns or on the backstretch they were 100% unidentifiable. Even when they came past my seating area it was nearly impossible to identify one driver from another. The only way to figure out who was who was to memorize color combinations in advance.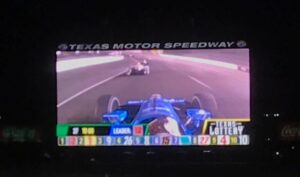 The actual numbers on the cars were only about a foot tall. Additionally, I couldn't really identify any car's sponsorship. The cars were going so fast and the designs and printing was so small.  The best place to "watch" the race was from the track's big video monitor.
Nevertheless, the racing was beyond intense. With only a few laps to go there were about eight cars battling for the lead. For the most part they were driving two a breast nose to tail. Their footprint would just about have fit in our three-car garage.
This was definitely going to be a recipe for disaster. Indy cars cannot race that close at those speeds for very long without touching and then crashing. While I was there they had two major crashes that forced the race to end under caution at the checkered flag.
Like I say I don't follow IndyCar racing. They must not have "overtime" finishes like NASCAR does. I will tell you this. When they were actually racing in a tight pack the racing was very very exciting.
It's just that these types of cars cannot do that for 246 laps, the distance of tonight's race. If they can't have effective pack racing then they can only race in a single file. Let's think about that for a minute.
As a race fan would you like to see single file racing where you can't identify one car from another? IndyCar just seems to have a racing model that is destined for failure on a 1.5-mile track like the Texas Motor Speedway. Maybe that's why IndyCar has been booted from so many ovals during the past 10-15 years.
I was surprised that very few fans left when the IndyCar race was finished. They stayed on for an additional 30 minutes to watch the Stadium SUPER Trucks compete.
The trucks, according to their advanced schedule, were set for just one race tonight. I was surprised when the track announcer told us the trucks had a race earlier in the afternoon. I didn't know about that race. I don't know if that would have changed my logistical plan or not.
The Stadium SUPER Truck racing was so much more entertaining than the Red Bull Global Rally Cross. Why would I say that? Both types of racing have some similarity. The trucks had 10 trucks racing tonight. I know the GRC group has about that many in their feature races as well. However, with GRC you have to sit through 3-4 hours of five cars for five laps heat races to get to the feature racing.
Tonight the trucks had seven significant jumps built into their course. GRC usually has one, maybe two. Here's an important point. The entire truck course could be seen by the fans at all times. At the last GRC race I went to in Thompson, Connecticut only about half the track could be seen by the fans in the grandstand
Tonight's super truck race main event would be run for 15 laps. They would have two competition cautions at the five and ten lap marks. They also had a joker lap option.
The vast majority of the race was run on a paved surface. However, in the infield portion of the track, they had several dirt jumps making it a mixed surface track. I really think you're going to enjoy the video from this race.
AFTER THE RACES
When the racing was finished at the Texas Motor Speedway I had a good long walk back to the car. My last two trackchasing trips have been a little short on luxurious hotel stays.
I was out overnight for four nights last weekend trackchasing in Indiana, Pennsylvania, Ohio and Connecticut. I slept my car or the airport for all four of those nights.
On this particular weekend I slept in the airport Thursday night and in my rental car last night. Tonight I would sleep in the rental car center of the DFW airport. Why would I do that? It was simply the best option.
I didn't get out of TMS until about midnight or later. I did have enough time to stop at the Waffle House for three scrambled eggs and three sausage patties. There's a WH very near TMS. I've been there many times.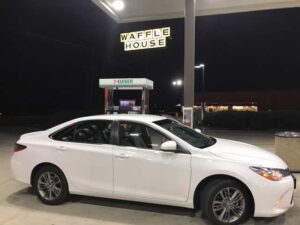 I have learned how to order just "eggs and meat" now to avoid excess charges. After my late night snack I gassed up the rental car and made the 20-mile drive back to DFW.
I only had my rental car for about 12 hours. During that time I drove it about 300 miles and added two new tracks to my lifetime list. In addition I saw 50 laps of very good IndyCar racing. My plan was working well.
The DFW rental car center, near the National Car Rental counter is a great place for some late night shuteye. They have some nice leather chairs there. I've slept in this spot a few times over the years. I would do so again tonight.
Good evening from first Winnsboro, Texas and then Fort Worth, Texas.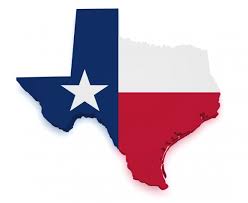 Texas
The Lone Star state
This evening I saw my 76th and 77th lifetime tracks in the Lone Star state, yes the Lone Star state. I hold the #1 trackchasing spot in Texas. I've seen 77 or more tracks in 10 separate states. That stat goes unmatched in the hobby of trackchasing.
Thanks for reading about my trackchasing,
Randy Lewis
World's #1 Trackchaser
Peoria Old Timers Racing Club (P.O.R.C.) Hall of Fame Member
Texas sayings: Not plum but pert near: Not plum but pert near means that the situation is not ideal, but workable.
QUICK FACTS
LIFETIME TRACKCHASER COMPARISONS 
The three most important trackchasing comparisons to me are:
Total lifetime tracks seen
Total "trackchasing countries" seen
Lifetime National Geographic Diversity results
Total Lifetime Tracks
There are no trackchasers currently within 595 tracks of my lifetime total. Don't blame me.
Randy Lewis, San Clemente, California – 2,332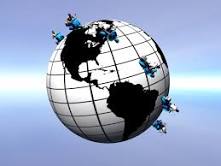 Total Trackchasing Countries
There are no trackchasers currently within 20 countries of my lifetime total.
Randy Lewis, San Clemente, California – 74
Current lifetime National Geographic Diversity results
Randy Lewis, San Clemente, California – 4.37
That's all folks! Official end of the RLR – Randy Lewis Racing Trackchaser Report
Click on the link below to see the video production from the racing action today.
Racing from the Winnsboro Kart Speedway
.
.
Racing from the Texas Motor Speedway
Click on the link below for a photo album from today's trackchasing day.  You can view the album slide by slide or click on the "slide show" icon for a self-guided tour of today's trackchasing adventure.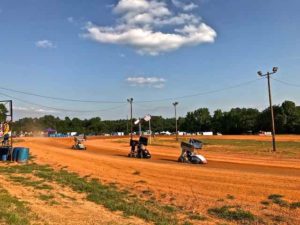 Winged outlaw kart racing from a nice little out of the way Texas track…and what it took to get there!
.
.
Robby Gordon Stadium SUPER Truck racing from the Texas Motor Speedway