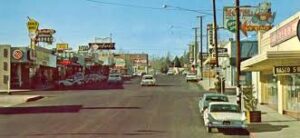 Greetings from Victorville, California
.
.
From the travels and adventures of the 
"World's #1 Trackchaser"
.
.
333 MX Park – Hybrid Track
Dirt road course
 Lifetime Track #2,428
The EventVideo PlusPhotos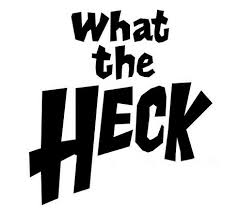 THE EVENT
I am a "trackchaser". So, what the heck is that? I get that question all the time from racing and non-racing people all the time. Here's my best answer.
I'm a racing fan. I love to travel. I love to analyze opportunities to get the most out of everything while saving time and money.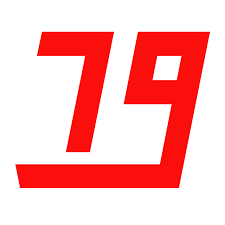 Trackchasing fills the need for all of the above. The racing part of my trackchasing has me trying to see wheel to wheel auto racing at as many different racetracks as I can all over the world. So far that is going pretty well. I've seen racing at more than 2,400 tracks in 79 countries. As a matter of fact, I've seen racing at more tracks than anyone else in the world.
Equally important to me are the things I get to see and experience over the "long and dusty trackchasing trail". I called these adventures "Trackchasing Tourist Attractions". You won't want to miss my "Trackchasing Tourist Attractions" page or my "Sports Spectating Resume" page on my website at www.randylewis.org.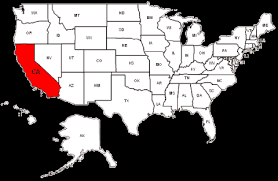 I live in southern California. Most of the racetracks in the U.S. are located well over 1,000 miles from where I live. As a matter of fact, my average trip covers 5,000 miles and more. In any given year I will travel well over 200,000 miles, rent more than 50 cars, and stay in more than 150 hotel rooms.
I get the chance to meet people all over the world. With trips to 79 countries and counting just getting the chance to experience so many other cultures, spend times in their homes and meet their friends is a huge reward for being in this hobby. I am indebted to several of these folks for their help and friendship.
It's takes a good deal of planning to do the above and not spend my entire retirement portfolio. I enjoy the challenge, the travel and every other aspect of "trackchasing".
Today's adventure was one more of the 2,000 trips that have taken me up, down and around the long and dusty trackchasing trail. If you would like to see where I've been and experience those adventures here's the link: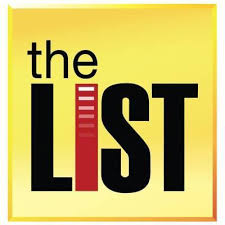 If you've got a question, comment or whatever please leave it at the bottom of this report.  It's very easy to do.  Or you can visit me on Facebook.  Thanks!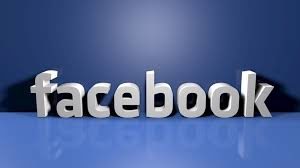 FOREWORD
Sunday, April 15, 2018.
I've already seen 20 new tracks in 2018. Nevertheless, I don't consider my trackchasing season to have "officially" started until we return from our annual Maui spring vacation.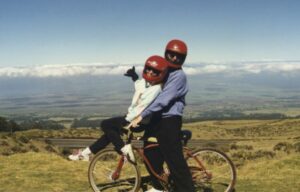 Last night we got home about 1 a.m. from our eight day trip to Maui. We had a good time. We always do. It's a really kickback vacation.
Our Maui activities included a partially aborted trip to Hana (mudslide), a whale watching adventure and our last night visit to Warren & Annabelle's. Warren & Annabelle's is a "magic nightclub". We've seen the show about a dozen times over fifteen years or more. It's pretty much the same show, we just love going back to see it again and again.
We got back to San Clemente late after a Maui-LAX non-stop flight on Virgin America (VX). VX will be fully completing their merger with Alaska Airlines in a few days. It is unlikely we will ever fly on Virgin America again!
I was in bed by a little bit after 1 a.m. I was backing out of the garage by 7:15 a.m. for today's trackchasing visit. Trackchasing's First Mother a.k.a. wife Carol didn't get to bed until sometime after 2 a.m. She was up this morning before I was! Carol doesn't get nor apparently require the amount of sleep that I do. Maybe that's why she couldn't answer the trackchasing call in search of her 99th California track today. Nevertheless, she was invited.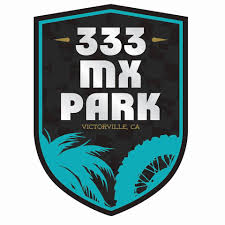 I would be heading to the 333 MX Park – hybrid track. I have no idea what the derivation of that racetrack name is. I did know it was located at the San Bernardino County Fairgrounds in Victorville, California. I only knew that after I arrived at the fairgrounds!
How can that be true? When I left the house I knew the track was located in Victorville. I got that information from the DirtSeries website. However, I didn't know the 333 MX Park was at the San Bernardino County Fairgrounds. Why didn't I know that? Because it didn't matter! I make it a very strong practice of mine not to worry about things that don't matter. I was going to "Victorville" to see a race today. The track could have been anywhere in Victorville. Where ever it was I was going to find it. Make sense?
This will be my fourth visit to the fairgrounds for trackchasing. Each time I will have seen a different racetrack configuration. Yes, that's what trackchasing is all about. It's about seeing different track configurations as long as they meet the rules of trackchasing. One can never lose sight that trackchasing is not about the racing but about the counting. I always say that the folks who dispute that statement are either…..lying or deluding themselves or both.

Today would be a simple 103-mile one-way drive from our modest seaside cottage in the sleepy little village of San Clemente to the front gate of the San Bernardino County Fairgrounds. I would need to take the "Roy Rogers Drive" exit. Yes, that Roy Rogers. His museum used to be in Victorville. Carol and I have been there. The museum has now been relocated to Branson, Missouri.
With the round-trip distance being just over 200 miles I elected to use the Carol Lewis owned and MFunds sponsored Lexus RX 350. I guess 200-300 miles is about the breakeven point for when I'll take my own car or rent one.
Today's fuel price was $3.43 USD per gallon. I was getting 21.9 MPG. That came out to nearly 16 cents per mile just for gas. Heck, I used to be able to buy a soda for a dine and a Milky Way candy bar for a nickel!
THE RACING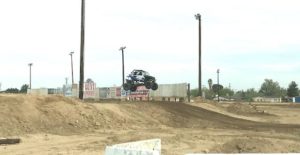 333 MX – Victorville, California
I told you this was my fourth trackchasing visit to the fairgrounds in Victorville. All the way back in 1992 I went to the Victorville Grandstand Arena at the Fairgrounds. On that night I saw my 211thlifetime track. I didn't begin writing my famous Trackchaser Reports until about track #430. By the way on that night it 1992 they were hosting the very first race ever held at the track. They raced TQ midgets.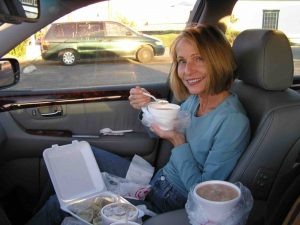 In 2005, Carol and I went to the Wheel 2 Wheel Raceway, a little 1/8-mile dirt oval for speedway sprint racing. The visit to W2W was lifetime track #985. The next day we saw road racing at the Jacqueline Cochran Regional Airport. No other trackchasers have ever seen a race there. Finally, in September 2007 Carol joined me for her first visit to the quarter-mile oval and both of our first visits to the figure 8 track. That F8 track was lifetime track #1,277 for me.
They don't have racing on the larger over at the fairgrounds anymore. From the looks of things today it seems as if they haven't had any activity on that track in a very long time.

Today when I pulled into the 333 MX track I parked my car just outside of turns three and four of the Wheel 2 Wheel Raceway kart/sprint track. They had their opener there last night.
I walked over to the track to get a picture. There was a fellow working on the track. He was riding his tractor around the oval to smooth things out. When he saw me taking pictures he stopped his tractor and came over to chat.
Soon I was having a long conversation with a very personable John Aden. He's been promoting the races at Wheel 2 Wheel for nearly 20 years. He must have been the promoter when Carol and I went there in 2005.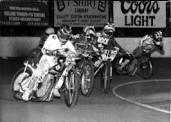 Prior to his race promotion days John (above) was a speedway motorcycle rider of some note. He even went over to England for a while racing speedway motorcycles. He returned when he didn't like the weather in England. Yep, John is a true southern California boy!
I don't know if you're ever seen a "speedway motorcycle" race. They are wild! The nearest track to me that features these races is the Orange County Fairgrounds in Costa Mesa, California. That's a bit less than thirty miles from us. I've only seen the show once. Shame on me!
We had a nice promoter to trackchaser conversation. We covered a lot of the normal topics as to why short track racing is not thriving. John also builds and sells caged small car sprinters. I very much enjoyed talking with John. I appreciated the glossy postcard style race schedules he gave me for this coming season's Wheel 2 Wheel Raceway schedule. If you're in the area I recommend you check things out.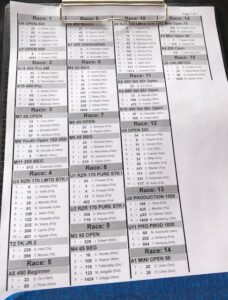 I pulled into the fairgrounds at about 9:20 a.m. The website said racing would start at 9:30 a.m. and it did. Although at that point I couldn't really tell which classes were which, within the UTV, motorcycle, quad genre, I was pretty sure I had seen a countable race with UTVs driven by adults in the first 10 minutes I was at the track. It would've been very easy to simply head the company owned Lexus back toward San Clemente at that point. If I did that I would've been home by noon. However, I wanted to stay around and enjoy the ambience of the Dirtseries.com, promoted event. Later I did get a copy of the race lineup.
I've been going to Dirt Series shows for a few years now. They do a good job. They race at lots of unique venues around Southern California. They have decent car counts in the divisions that are allowed by trackchasing's rules as well as those that are not. They start on time and run things efficiently. Overall they've got a solid program.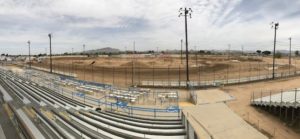 Today all of the competitors would be racing on a mostly flat dirt road course. There were about 15 official races. Several of those races had 2-3 classes under the title of a single race. Each class in these situations started with their own green flag. I didn't see any classes that were started with an interval between one part of the class and the other.
I roamed around taking videos and photographs from all different angles. Those opportunities are one of the positives of seeing racing at a road course. You can move around and see racing from a lot of different locations. I think you're going to like the video.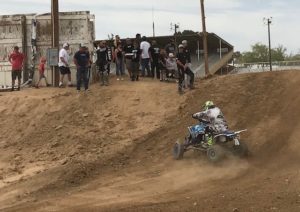 These types of races are short. They run for 4-5 laps. The biggest car count that I saw today in any single race was twelve. They were racing motorcycles, quads, side-by-sides aka UTVs aka SXS. I'm a big fan of the quad racing. Those guys and gals get it on.
I was the first trackchaser to introduce UTV racing to the trackchasing hobby. I've been the instigator of quite a few ideas that many trackchasers have copied. As a matter fact some trackchasers simply look at my track list and that amounts to the entire amount of research they'll do for the whole year! They say that imitation is the sincerest form of flattery. I'll take that.
I've been watching UTV racing for about five years now. I'm closing in on 100 different racetracks where UTVs have been the main class. No other trackchaser comes close to those totals. As a matter of fact, I would say that most trackchasers don't follow UTV racing at all. Only the most ardent and competitive chasers do.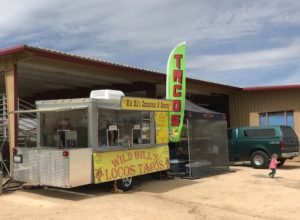 I was at the track today for 14 of the 15 races scheduled on the printed itinerary. Those 14 races probably had about 30 different classes of competitors. There was no PA system and not much in the way of bathrooms that I saw. There was one food trailer serving Mexican cuisine. I went with a couple of carne asada tacos that his the spot.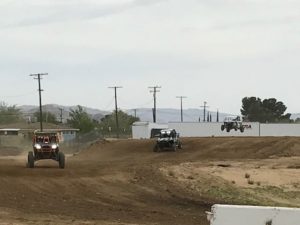 It was a pleasant day at the facility made even more pleasant by the idea that I was only an hour and a half drive from home. That meant there was a good chance I could be home by 3 o'clock or so. Most of the time when I trackchase in the Midwest or east I usually pull into the driveway about 24 hours after the last checkered flag of the trip. That's no exaggeration!
AFTER THE RACES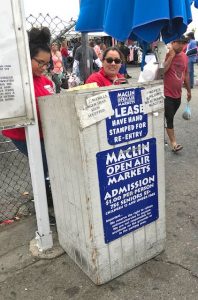 I took a few minutes when I left the racetrack to check out the local flea market being held today on the fairgrounds property. Admission was a dollar but seniors got in for $0.75. I didn't bring mention my age and they didn't either. Truth be told I really didn't want to be carrying a quarter in my pocket. Some 99.74% of the time I never have a single coin on me. That's the way I like it.
If I had to guess I would say that English was the native language of only 1- 2% of the people at the flea market today. That's fine with me. The more diversity the better. I picked up some small fireworks for the twins. That's what a grandpa should do right?
Speaking of the grandkids, Carol and I will be down to Austin, Texas watching over them next weekend while their parents go off on some much-needed trips. We always enjoy doing that. By the way, that's an OLD picture. They'll be ten in June!! After I get back from Austin I'll start to take up this trackchasing thing much more seriously. It's not an exaggeration to say that I'll be gone most of the time from May 1 to the end of September with TC and our personal adventures.
We had a great week in Maui. It was fun to come back and immediately knock off a track so close to home. Up to this point in the year I've already traveled a great deal. I've got lots of big travel plans scheduled for the next several months. Hopefully that will go well. I expect that it will.
Good afternoon from Victorville, California.
Randy Lewis – 79 countries – 2,428 tracks.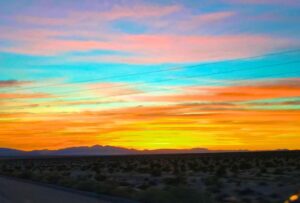 California
The Golden State
This afternoon I saw racing at my 167th lifetime track in the Golden State, yes, the Golden State.  I hold the #1 trackchasing ranking in California. Gary Jacob is second and Trackchasing's First Mother holds down third place.
Thanks for reading about my trackchasing,
Randy Lewis
World's #1 Trackchaser
Peoria Old Timers Racing Club (P.O.R.C.) Hall of Fame Member
California sayings:  NorCal and SoCal
Californians don't refer to their state as California and definitely not as "Cali", but instead break it up the only way it should be divided: NorCal and SoCal.
QUICK FACTS
LIFETIME TRACKCHASER COMPARISONS 
The threemost important trackchasing comparisons to me are:
Total lifetime tracks seen
Total "trackchasing countries" seen
Lifetime National Geographic Diversity results
Total Lifetime Tracks
There are no trackchasers currently within 645 tracks of my lifetime total.  Don't blame me.
Randy Lewis, San Clemente, California – 2,428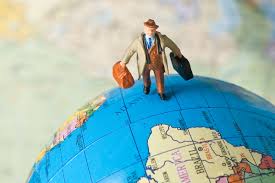 Total Trackchasing Countries
There are no trackchasers currently within 25 countries of my lifetime total. 
Randy Lewis, San Clemente, California – 79
Current lifetime National Geographic Diversity results
Randy Lewis, San Clemente, California – 4.14
That's all folks!  Official end of the RLR – Randy Lewis Racing Trackchaser Report
Click on the link below to see the video production from the racing action today.
Click on the link below for a photo album from today's trackchasing day.  You can view the album slide by slide or click on the "slide show" icon for a self-guided tour of today's trackchasing adventure.
A simple morning and afternoon out in the SoCal desert