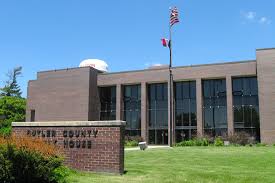 Greetings from Allison, Iowa
.
.
From the travels and adventures of the 
"World's #1 Trackchaser"
.
.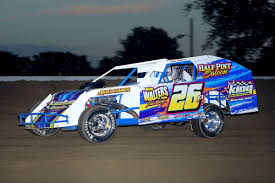 Butler County Fairgrounds
Dirt outer oval
 Lifetime Track #374
.
.
Butler County Fairgrounds
Dirt figure 8
 Lifetime Track #725
.
.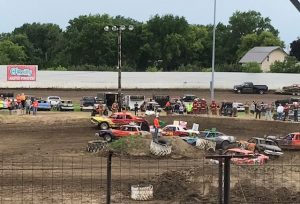 Butler County Fairgrounds
Dirt inner oval
 Lifetime Track #2,459
The EventFigure 8 - 2004Video PlusPhotos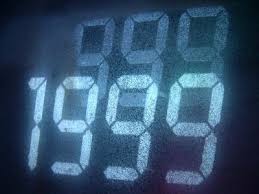 Editor's note: I didn't begin writing my famous Trackchaser Reports until I had seen about 430 tracks. My first visit to see racing on the big county fair oval in Allison, Iowa happened before I started writing my reports. I do know the year was 1999. My brother Mark and I saw Kevin Pittman win the main event. At the end of the night track #374 was in the books.
THE EVENT
I am a "trackchaser". So, what the heck is that? I get that question all the time from racing and non-racing people all the time. This is a difficult question to answer. Why? Because after I do my best to respond people say, "I've never heard of such a thing"!
Here's my best answer.
I'm a racing fan. I love to travel. I love to analyze opportunities to get the most out of everything while saving time and money.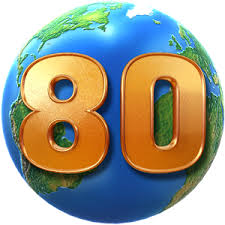 Trackchasing fills the need for all of the above. The racing part of my trackchasing has me trying to see wheel to wheel auto racing at as many different racetracks as I can all over the world. Yes, all over the world. So far things are going pretty well. I've seen racing at nearly 2,500 tracks in 80 countries. As a matter of fact, I've seen racing at more tracks than anyone else in the world.
Equally important to me are the things I get to see and experience over the "long and dusty trackchasing trail". I call these adventures "Trackchasing Tourist Attractions". You won't want to miss my "Trackchasing Tourist Attractions" page. Here's the link:  Trackchasing Tourist Attractions or my "Sports Spectating Resume" page, Sports Spectating Resume on my website at www.randylewis.org.
I live in southern California. Most of the racetracks in the U.S. are located well over 1,000 miles from where I live. As a matter of fact, my average trip covers 5,000 miles and more. I take 35-40 of those trips each season. In any given year I will travel well over 200,000 miles, rent more than 50 cars, and stay in more than 150 hotel rooms.
I get the chance to meet people all over the world. With trips to 80 countries and counting just getting the chance to experience so many other cultures, spend times in their homes and meet their friends is a huge reward for being in this hobby. I am indebted to several of these folks for their help and friendship.
It's takes a good deal of planning to do the above and not spend my entire retirement portfolio. I enjoy the challenge, the travel and every other aspect of "trackchasing". In reality, my trackchasing hobby is a lot like being with the carnival. I breeze into town, stay a little while and then head on down the road.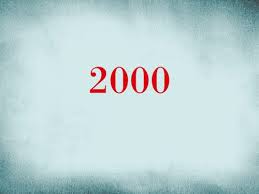 Today's adventure was one more of the 2,000 trips that have taken me up, down and around the long and dusty trackchasing trail. If you would like to see where I've been and experience those adventures here's the link:
If you've got a question, comment or whatever please leave it at the bottom of this report.  It's very easy to do.  Or you can visit me on Facebook.  Thanks!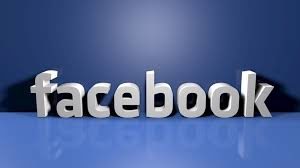 FOREWORD

Monday, June 25, 2018.
I was scheduled to return to Southern California today. However, I needed to change that plan. On the first day of this trackchasing trip, last Wednesday, I was hoping to see the figure 8 racing at the Butler County Fairgrounds in Alison, Iowa. That show ended up getting rained out. It was only my second rain out of the year in more than 50 new track visits.

Wouldn't you know it? They rescheduled that race for today, Monday. Since I didn't have anything pressing that I needed to get done at home I could stay out for one more day right? However, today's rain probability in Allison, Iowa was 90%. I couldn't ever recall being rained out at the same location twice in one trip. I didn't want that to happen today.
I woke up this morning in Detroit, Michigan. Except for one night of rest on this trip I only slept for about four hours on average each night. One of those nights had me sleeping in the airport and two others were in my car. That's not a lot of sleep.
There were a lot of logistical decisions to make today. First, I had to find a flight to a location from Detroit that would get me there in time to get to tonight races over in Allison, Iowa. Whatever location I flew into would have to be a good location to get me to wherever I needed to depart from tomorrow morning on my way back to Southern California. Then I had to be able to make sure I could get a rental car at wherever airport I landed at. Then I needed to be able to drop that rental car wherever I decided to depart from tomorrow morning. I don't know if that sounds simple or not but I can tell you this… It wasn't.
I had the potential for a special treat by flying into Cedar Rapids. Several months ago I was contacted by a fellow by the name of Kevin Cerveny. Originally, Kevin had been googling the name Darrell Dake. Darrell Dake was an Iowa stock car driver. His heyday was in the late 50s through the 70s. Darrell was also my all-time favorite driver. If you have the time you might want to check out my tribute page to Darrell on my website here's the link.
Darrell Dake – My all-time favorite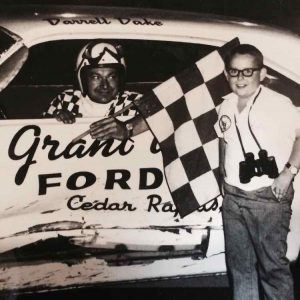 It just turned out that Kevin had grown up in Darrell's neighborhood. When he was a young boy he used to go down to the garage and just hang out and watch. Often times on a Saturday morning, Darrell would take Kevin down to a local restaurant for breakfast. Since I've been a major Darrell Dake fan and supporter for more than 50 years Kevin's story intrigued me.
When Kevin was a young man Darrell gave him the trophy he won for winning the mid-season championship at Hawkeye Downs in Cedar Rapids. Drivers give their young fans their trophies quite often. Kevin was in the midst of downsizing and decided that I might be a worthy recipient of this trophy. He took the time and expense to mail the trophy to me along with some other photos and memorabilia. I really appreciated what Kevin had done for me.
I got to thinking. Since I was flying into Cedar Rapids and Kevin lives in the area it might be a good idea to give him a heads that I was heading to Cedar Rapids. I knew it was last minute. On the off-chance that Kevin could fit me in I invited him to lunch. I sent him a message just as my plane was taking off from Detroit this morning. I would have to wait until we landed to see if there would be a response from him.
When I landed there were no messages from Kevin. I was thinking we were not going to be able to get together. That was until I went down to pick up my checked bag.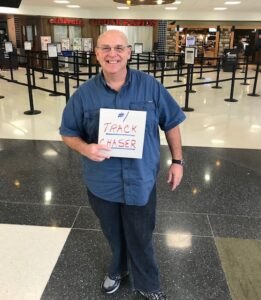 There was a fellow in the waiting area with a huge smile on his face. He also carried a plaque that read, "#1 Trackchaser. I instantly knew that I was about ready to meet Kevin Cerveny.
Kevin and I spent the next four hours talking nonstop with continuous smiles on our faces. We talked about all of the Iowa stock car racing greats from the 1960s and on. We shared our experiences with Darrell Dake, the man himself. At one point, I mentioned to Kevin that we were two of the very few people in the world that could talk this long on this subject. Lots of the old-timers that knew more about this than we did have passed on. All too soon it was time to say goodbye to Kevin Cerveny.
I had just a little bit of time before I needed to check into my hotel and head up to tonight's track. I had an idea. It only came to me as an outgrowth of my conversation with Kevin.
I was going to try to track down Darrell Dake's gravesite. I was pretty sure it had been mentioned in his obituary. A copy of Darrell's obituary appears in my tribute to him on my website. I had remembered correctly. He had been buried in the Campbell Cemetery in Cedar Rapids.
I had hoped to pick up a Toyota Camry from the National Car Rental Company. The plan was to get a one-way rental from Cedar Rapids to Minneapolis. That would make tomorrow's flying activity a lot easier. Alas, not a single rental car company had a car that I could drive from Cedar Rapids to Minneapolis with a one-way drop off. I would have to solve this problem later. I was going grave hunting.
The cemetery was about a 20-minute drive from the airport. I found it easily. Finding the Dake grave marker was a little more difficult.
The cemetery wasn't the biggest I've ever seen but it was pretty good-sized. It took me the better part of 30 minutes to find the gravesite of Darrell and his wife La Verle. After Darrell died in the year 2007, I would get periodic emails from La Verle. I think she really liked the idea that I had memorialized Darrell's racing career online. She told me every time she read one of the stories I wrote about Darrell it made her feel just a little bit closer to him. La Verle died about five years after Darrell.
I was about halfway through the cemetery checking gravestones when I came across several flat grave markers. Most of them were covered in grass clippings. At each marker I would kick away the grass to see what name would somewhat miraculously appear.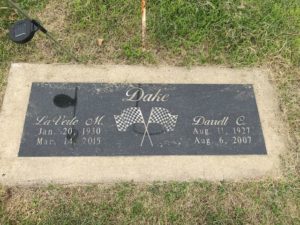 Finally I found Darrell and La Verle's grave stone. It was a simple marker. It had a pair of crossed checkered flags engraved on it. This was an appropriate memory of both Darrell and his number one racing supporter La Verle. I stood at the marker for a short time paying my respects. Doing what I did today at the cemetery will end up being one of my highlights of my 2018 trackchasing year.
THE RACING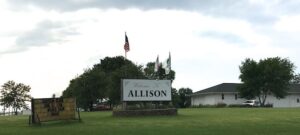 Butler County Fairgrounds – Allison, Iowa
From my hotel it was going to be about an hour and a half drive up to the Butler County Fairgrounds in Allison, Iowa. It seems as if I am re-visiting a number of tracks that I've been to in the past. Of course, the only reason I do that is to see some new configuration that may be operating today that didn't exist on my previous visit or visits. That was the case with the butler fairgrounds.
I had seen racing on their half mile dirt oval all the way back in 1999. Then a few years later in 2004 I went to see racing on a figure 8 track during their fair. The big county fair oval was lifetime track number 374. The figure 8 track was lifetime track 725. By the way I didn't begin writing my infamous Trackchaser Reports until I had seen around 430 tracks. That means there is no formal set of notes for my visit here in 1999. My only comment from that night was, "Good two-groove racing with USMTS".
Tonight I was going to see a Gunderson Racing promoted event. This group promotes figure 8 racing at six or seven locations all around Iowa. I've been to some of their tracks but not all of them. They get great car counts at these races.
The Gunderson people primarily promote figure 8 racing. However, they have one class that races on an oval track. Those are the cruisers. What the heck is a cruiser?
Cruisers are a unique type of race car found almost exclusively in Iowa. Their lower dollar stock cars have a very unique drive train. The person sitting in the traditional driver seat has control of the steering wheel and gas. His partner, who sits in the front passenger seat, has control of the brakes. It takes a lot of coordination for a good cruiser team to get around the track smoothly.
I extended my trip by an extra day for the one and only reason of seeing the cruisers race on the smaller oval track at the Butler County Fairgrounds. Since this track is a permanent fixture at the fairgrounds, they no longer race on the bigger track, Tonight I was seeing racing at a permanent figure 8 and oval track configuration.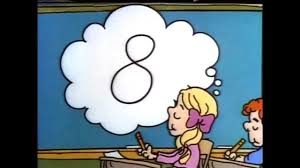 I have now seen racing at 315 figure 8 tracks during my trackchasing career. That's a lot. Frankly, it's more than anyone else has seen in the trackchasing hobby.
The vast majority of those figure 8 tracks have come in two varieties. Quite a few of them have been at a track that primarily races stock cars on a permanent oval. In those cases the figure 8 race sometimes comes at the end of the entire program. Those events usually have a small field of cars that compete in one race. It's definitely more of a novelty event.
The largest number of figure eight tracks I've seen were part of a county fair. Those F8 tracks fall into the once a year category. In most cases these are four-cylinder junk cars that race on muddy tracks at slow speeds with very low car counts. That's not the case in every situation but it is the situation that I have observed frequently.
I firmly believe that the states of Iowa, Nebraska and Michigan have the very best big car V-8 figure 8 racing. I would say that Missouri and Pennsylvania are the leaders in the small car four-cylinder figure 8 category.
I think that Iowa has five or six permanent figure 8 tracks. Those tracks are primarily for figure 8 racing only. They may host a cruiser type class. Right now I can't think of another state that has a permanent figure 8 track where multiple events are held each year.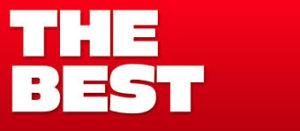 I told you that I had seen 315 lifetime figure 8 tracks. What if I told you that tonight's racing promoted by Gunderson Racing at the Butler County Fairgrounds in Alison, Iowa was, at a minimum, tied for the very best figure 8 show I've seen anywhere at any time? That would be a pretty good strong statement.
However, I am making that statement. Tonight they had about five classes racing in figure 8. Each class had 15-20 cars competing. They had around 100 cars in the pit area in total. Remember, this was on a Monday night with no holiday associated with the event.
This is definitely racing! It is not the county fair novelty figure 8 stuff. Iowa has long been my most favorite state to see competitive stock car racing. I guess I shouldn't be surprised that the figure 8 racing is so strong in a state where stock car racing in general is excellent. The fans really turn out for this kind of racing.
Each of the five divisions tonight had heat races with 8-10 cars in each of those heats. Then they took a short break and ran their feature events with all of the cars in each class racing in their own feature race.
With a very threatening rain forecast I was concerned that I would get rained out tonight. It did sprinkle lightly on my drive up to Alison. My Weather Underground smart phone app told me it was raining in Alison although I'm not 100% sure that it really "rained".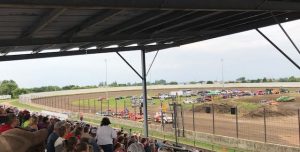 The show started pretty close to on time for the 6:30 p.m. start. I was really pleased to hear that the third heat race of the night would be for the cruiser class. I needed to get the oval track race in the books before any potential rain came. Once the cruiser heat race took the green flag I breathed a big sigh of relief.
It was very windy tonight. The winds had been projected to come in at about 20 MPH and they did. Luckily, the temperature was in the low 70s so it was reasonably comfortable although windy. The track was well prepared and generally moist with no dust whatsoever.
I'm going to ask that you take a look at my video and my photo album for tonight's visit. Once you watch the video you will see the type of racing that I consider to be tied for the very best figure 8 racing I've seen anywhere at any time. Yes, I think that's a pretty strong compliment coming from someone with my racing background.
I told you in the past that when I walk into a grandstand by myself I do a quick scan of the crowd. If I have a choice I try to sit down next to someone who looks like they might be an interesting person to talk to during the evening. That's what I did tonight.

Without going into a lot of specific detail I will tell you that I sat down with a man who was with this nine-year-old grandson. This fellow had a really good understanding of the fair board and other local businesses practices in Alison. It was fun asking him questions about his Iowa lifestyle. Then when he answered I could mentally compare the life he was living compared to how to how we do things in California. I was pretty amazed when he told me that a person could buy a nice house in town for about $125,000!
I tried to make sure that our conversation didn't take away from this man's enjoyment of being at the races with his grandson. For a grandfather that's a real treat. Nevertheless, we had a good time talking for nearly three hours. I'm sure each of us came away from our conversation thankful for the benefit of listening to someone tell about their hometown lifestyle that was very different from the other. 
With just two features to go it started to rain lightly. Luckily, I had chosen a seat under the covered grandstand. Tonight's general admission price was $15. I would normally say that's a pretty hefty price for a figure 8 race. The other night in North Dakota they were charging $15 and they only had 11 cars in the pits.

Tonight's show had about 100 cars in the pit area. The cars were pitted inside the turns, on both ends, of the big half-mile oval. I guess $15 seemed reasonable. I was impressed with the show. I am usually impressed with Iowa stock car racing.
AFTER THE RACES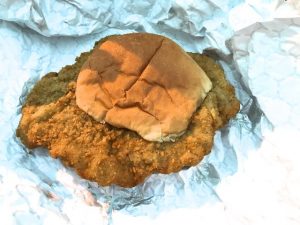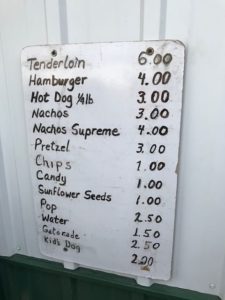 I got out of the races at about 9:30 p.m. With about 15 events and a very short intermission break they did a good job of being efficient and keeping things moving along. At intermission I went with the six-dollar pork tenderloin. It was one of the most delicious that I've had anywhere.
Tonight I would get back at about midnight to my Days Inn Hotel and Suites property in Cedar Rapids. My leading flight option had a 6:20 a.m. departure tomorrow morning. This meant I was going to have another night of only four or five hours of sleep. Over all of my trackchasing life I've had some tough trips.
Believe it or not, because each of the tracks I visited was so far from the last one on this trip it was one of the most difficult trips travel wise I could recall in a long time. I only got more than five hours of sleep on one night during the entire seven nights I was on the road.
When I get home I expect to be in Southern California for a couple of weeks. That's somewhat unusual in the latter part of June or the early part of July. However, we have family coming to visit. It's going to be Fourth of July, which is the biggest holiday in San Clemente. It's a great time to spend a few days at home. I will have spent more days on the road during the first six months of 2018 than I have in years. If all goes well and it fits in with everyone else's schedule I may see one new track in California over the next couple of weeks. We'll just have to see about that.
TUESDAY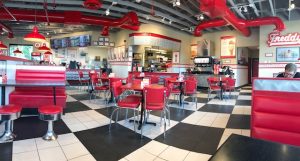 It was a challenging day getting from Iowa back to SoCal. Before I left Cedar Rapids I made my first ever stop at Freddy's Steakburgers. Excellent. I'll be back. I flew from the Eastern Iowa Airport first to  Minneapolis. Then I changed planes and flew directly to Los Angeles. Now I'm home for a while and plan to do some relaxing…and some sleeping!
Randy Lewis – 80 countries – 2,459 tracks.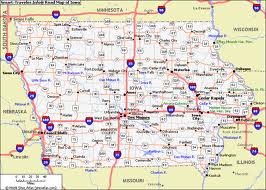 Iowa
The Hawkeye state
This evening I saw racing at my 111th lifetime track in the Hawkeye state, yes, the Hawkeye state.  I hold the #1 trackchasing ranking in Iowa.  I've seen 111 or more tracks in four different states.
Thanks for reading about my trackchasing,
Randy Lewis
World's #1 Trackchaser
Peoria Old Timers Racing Club (P.O.R.C.) Hall of Fame Member
Iowa sayings: Yeah, we're nice. 
QUICK FACTS
LIFETIME TRACKCHASER COMPARISONS 
The threemost important trackchasing comparisons to me are:
Total lifetime tracks seen
Total "trackchasing countries" seen
Lifetime National Geographic Diversity results
Total Lifetime Tracks
There are no trackchasers currently within 655 tracks of my lifetime total.  Don't blame me.
Randy Lewis, San Clemente, California – 2,459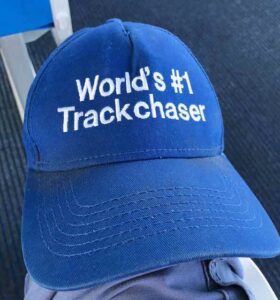 Total Trackchasing Countries
There are no trackchasers currently within 25 countries of my lifetime total. 
Randy Lewis, San Clemente, California – 80
Current lifetime National Geographic Diversity results
Randy Lewis, San Clemente, California – 4.14
That's all folks!  Official end of the RLR – Randy Lewis Racing Trackchaser Report
Reprinted with permission from my June 27, 2004 Trackchaser Report
GREETINGS FROM ALLISON, IOWA,
SPECIAL ANNOUNCEMENTS
Damian – are you ready to do that special interest racing story yet?
Today marks the second anniversary of my retirement. When I was in the bank today running a gift card scam, I mean managing my frequent flyer miles; the teller said I looked much too young to be retired.  Then I walked across the parking lot and my barber gave me an extra dollar discount for being an over age 62 senior citizen.  Go figure!
Kristy – thanks for bearing with me on Sunday.
Carol – thanks for all the work you did on the house while I was gone.
PEOPLE/TRAVEL NEWS
I hope that most of you know that these trackchasing reports have a lot of "tongue in cheek" humor and I hope that no one takes any of this too seriously.  Everything is meant in fun and these messages allow me to stay in touch with my friends all over the world.
That being said, I do want to get serious for a moment.  A few reports back I talked about the customer service I received at a McDonalds in Terre Haute, Indiana.  I then went on to extol the virtues of the Blue Springs Café in Highland, Illinois. Below is a message I received from Marc Wright.  Marc is a first lieutenant in the Illinois Air National Guard and is stationed in Iraq.
"I truly enjoy the news that you send out.  It gives me great entertainment in a world that does not have any!  You are killing me with the good food stories.  My mouth was watering from thinking about McDonalds (how sad is that), but when you talked about the really good cooking at the Blue Springs Cafe my mouth started crying."
I hope all you trackchasers know that we are only one or two good U.S. terrorist attacks from not being able to see any races at all. If Yankee Stadium and/or Dodger Stadium would take a major hit, you could see all forms of entertainment like auto racing shut down.  During World War II, auto racing was stopped and there weren't even any attacks in the continental United States.
Folks like Marc, who is fighting in harm's way, enable us to come and go as we please here in this country.  As a trackchaser, I might complain about being gone from home for five or six days.  Marc and his comrades are away from home for A YEAR OR MORE.  I know when I go to Tulsa next week I'll bitch about it being 90 degrees with nearly 100% humidity. 
Where Marc's at it will routinely be pushing 110 degrees with constant dust in the air.  I'll continue to complain about bad Midwestern Chinese buffets.  I know Marc and the men and women he's working with would probably love to have a bit of a Chinese buffet.  When I was at the Dallas County Fairgrounds, I was muttering to myself when the dirt and mud clods came my way during the racing action.  A mud clod isn't quite as intimidating as driving your Humvee around with the constant threat of an explosion at nearly every turn.  When fans come up to talk to me about my hobby I can comfortably talk with them. I don't have to fear they will harm me like our soldiers confront daily in Iraq.
Regardless of how you might feel about our involvement in this war or any war, as an American you have to be rooting for our guys and gals to protect us and themselves when they are in conflict.  This is not a game they are playing.  This is real. 
I'd like to ask each of my readers for a personal favor.  Take just a moment to say thanks to Marc and all the people over in that part of the world who are fighting on our behalf. Marc's email is marc.wright1@us.army.mil.In my email system, you can simply click on the email address to begin the process of sending the message.  If that doesn't work for you, cut and paste Marc's address and send your message of thanks to him.  This will only take a minute.  Please do it now.  You'll feel a lot better and I'm sure Marc will pass along your good thoughts to other soldiers he's working with.
THANK YOU!
APOLOGY
Now back to the frivolous.  I must apologize to each and every one of my readers.  I know I carry the responsibility of meeting and interviewing people from all walks of life for your reading pleasure. I must admit I have failed you. How did this failure occur, you might ask?  I had a great opportunity to meet and talk with some "Carnies" today and passed on the chance.  Of course, "Carnies" are the men who run the carnival rides at the small county fairs. Yes, they might look a bit intimidating. They are likely to have long sideburns, multiple tattoos, less than a full tooth smile, dirty leather jackets, a three or four day stubble and a cigarette dangling from their mouths. During the races today, I took a break and walked past the few carnival rides at the fair.  It had just rained and with nearly the entire crowd in the grandstands for the races, the carnival business was almost non-existent.  The carnies still manned their posts but their amusement rides were silent.  I don't know if it was because this was the last day of my trip and I'm tired or I'd already met enough personalities for one trip or what.  I just didn't have the energy to strike up a conversation.  I know that I would have learned a lot and had some great stories to share with you.  I regret letting you down and won't let it happen again.

CUMULATIVE DRIVING DISTANCES:
Omaha, Nebraska Airport – trip begins
McCool Junction, Nebraska – 111 miles
Red Cloud, Nebraska – 467 miles
Aurora, Nebraska – 689 miles
Rising City, Nebraska – 737 miles
Adel, Iowa – 989 miles
Ft. Dodge, Iowa – 1,106 miles
Allison, Iowa – 1,213 miles
Omaha, Nebraska Airport – trip ends – 1,473 miles
TRACK ADMISSION PRICES (U.S. DOLLARS): 
Junction Motor Speedway – $12
The Speed Bowl – $12
Hamilton County Fairgrounds – $8
Butler County Speedway – $10
Dallas County Fairgrounds – $10
Webster County Fairgrounds – $5
Butler County Speedway – $8
Total race admissions – 65
RACING NEWS:
I came about as close to having this event rained out as a trackchaser can.  The Butler County Speedway is located at the Butler County Fairgrounds.  Today's race capped off the county fair's last day.  This is one of the smallest county fairs you are likely to see. There were only about 5-6 carnival rides and all of the livestock had headed home by this point in the fair.
I had visited the Butler County Speedway oval track back in 1999 for a very good U.S.M.T.S. modified show. By the way I had not begun writing my infamous Trackchaser Reports in 1999. 
Today's figure 8 track was carved out of the infield of the oval.  There were 80 cars on hand for this UB Productions figure 8 event. They ran eight heats, consies and the feature.
The show was scheduled to begin at 7 p.m.  I arrived in the grandstand at 6:30 p.m.  At that time, they were having an antique tractor parade around the speedway's half-mile oval.  Off to the west were some ominous black clouds.  I wondered to myself about whether those black rain clouds would reach us before the races started? 
At 6:50 p.m. the announcer began to introduce each member of the county fair board and even their spouses.  Those black clouds were bearing down on the track with a vengeance now.  It began to sprinkle.  The fair board introductions continued even though the inductees were starting to get wet. 
I was under a covered grandstand but the wind was starting to blow the rain sideways and I was getting wet.  The temperature dropped.  All I had for protection was my denim Ohsweken Speedway long sleeve shirt (generously given to me by the promoter).  It began to rain hard.  My denim shirt was soaked.  It rained for a good 15 minutes, but you could see it clearing in the west.  Would it clear off in time?  Had it already rained too much for the races to continue? I've been in the situation a 100 times. Then the announcement came.  I was expecting a cancellation.  Here's what the announcer said, "We've just called the United States Weather Bureau.  They say it's going to clear up and we're going to race!"  The crowd cheered.  I cheered.
Now we have a VERY muddy racetrack.  It took them an hour to get the track back in shape.  First, they had the racecars run "hot laps".  Imagine driving up your driveway after a snowstorm.  It was slicker than that.  After the racecars tried to do their thing, the track sent several "skip loaders" out on the track to scoop up and remove the excess mud. This helped the most.
At 8:05 p.m., the first heat took to the track and I recorded my 725thlifetime track. Lap times during the first heat were 45-50 seconds on the figure 8 track that might have been 100 yards from the tips. With the track this muddy the speeds were so slow it was laughable.  Overall, I can't complain because the track personnel worked with what they were given. I'm thankful to get the track in. 
This has been a very good trackchasing trip.  I had planned to see 10 tracks in six days.  I did see seven tracks in the six days.  The Columbus, Nebraska cancellation was a mystery to me.  That cost me two tracks.  I hope it never comes out that Ed Esser had anything to do with this.  The other miss was the oval track at the Dallas County Fairgrounds in Adel, Iowa. I could have sworn someone told me they raced on the oval.
On the non-racing front I finally made it to the College World Series.  I'm wearing my red souvenir Georgia CWS t-shirt right now. I also got to play two very fun golf courses with some nice local people.  I met Andy Anderson and Twila Johnson and Wayne Dade to name a few. Several fans gave me encouragement along the way.  This is a fun hobby.
RACE TRACK FOOD: 
I went with the beef burger.  This is really a "loose meat" sandwich made famous by Roseanne on her sit-com show.  She was originally from Iowa so this is a great place to have a "loose meat" sandwich.  I followed that with a $1 chocolate malt that was delicious.  The track also features a plate size pork tenderloin, but I've got to cut back somewhere right?
RENTAL CAR UPDATE:
The National Rental Car Racing Olds Alero completed its 1,473-mile journey in good shape.  With Oldsmobile being discontinued, this might be the last Olds I will ever drive.
ED ESSER UPDATE:
I don't know what to think about Ed Esser's challenge.  Granted Ed has been to more tracks in 2004 than anyone in the world.  His total this year is already 52.  You would think that would just about demoralize anyone trying to compete with him. 
However, folks who know me know that I'm a grinder and like some stiff competition.  Even though Ed is #1 in the world this year, he's having a hard time catching me in lifetime totals.  Even though his manager is a former P&Ger (this is being exposed for the first time on a worldwide basis) and should be more loyal to me than to Ed, Ed still can't seemed to make up much ground on me.
Recall, Ed gained 54 tracks on me in 2003 and needs to gain 54 more tracks this year to rest the #9 spot from me in the world lifetime trackchasing standings.  As it stands today my track total for 2004 is 43.  That ranks me as the #2 trackchaser in the world for 2004.  It's even possible that on the evening of July 18, 2004 I will have passed Ed for the 2004 world trackchasing lead.  Ed, some folks would call that a personal challenge! 
There are only two really good trackchasing months left, July and August.  After that there are virtually no mid-week shows to see.  Ed, if you don't make a significant gain during the next 60 days, as the East coast (West coast) boys (dudes) in the green tennis shoes (flip flops) say at the shore (beach), fo getta bout it (chill, dude).
See you in Troy, Missouri! 
Randy Lewis
#1 Trackchaser living west of the Mississippi, from San Clemente, California at latitude N 33 degrees, 25' 1", longitude W 117 degrees 36' 59" home of the world's best climate.
Racetracks visited in 2004 (** not the first time to visit this track)
Butler County Speedway, Allison, Iowa, June 27
Webster County Fairgrounds, Ft. Dodge, Iowa, June 27
Dallas County Fairgrounds, Adel, Iowa, June 26
Butler County Speedway, Rising City, Nebraska, June 25
Hamilton County Fairgrounds, Aurora, Nebraska, June 25
The Speed Bowl, Red Cloud, Nebraska, June 23
Junction Motor Speedway, McCool Junction, Nebraska, June 22
Belle-Clair Speedway, Belleville, Illinois June 13
Charleston Speedway – Road Course, Charleston, Illinois June 13
**Eldora Speedway, Rossburg, Ohio, June 12
Doe Run Raceway, Doe Run, Missouri, June 11
Fredericktown Raceway, Fredericktown, Missouri, June 11
Highland Speedway, Highland, Illinois, June 8
Pine Ridge Speedway, Baldwyn, Mississippi, May 29 (Carol's #153)
Memphis Motorsports Park-Road Course, Memphis, Tennessee, May 29 (Carol's #152)
Simpson County Speedway, Mendenhall, Mississippi, May 29 (Carol's #151)
Southern Speedway, Hattiesburg, Mississippi, May 28 (Carol's #150)
**Charleston Speedway, Charleston, Illinois, May 22
Coles County Speedway, Loxa, Illinois, May 22
Lincoln Trail Motorsports Off Road Park, Casey, Illinois, May 22
Warren County Speedway (oval track), Indianola, Iowa, May 21
Warren County Speedway (Figure 8 track), Indianola, Iowa, May 21
Firebird International Raceway – East Course, Chandler, Arizona, May 2 (Carol's #149)
Pagota Motorcycle Club, Birdsboro, Pennsylvania, April 25
Mahoning Valley Speedway, Lehighton, Pennsylvania, April 24
Shellhammer's Speedway, Leesport, Pennsylvania, April 24
Hill Valley Speedway, Orbisonia, Pennsylvania, April 24
Thunder Alley Speedpark, Evans Mills, New York, April 22
Belle Vue Greyhound Stadium, Belle Vue, United Kingdom, April 12
Buxton Raceway, Buxton, United Kingdom, April 12
Brampton Raceway, Brampton, United Kingdom, April 12
York Autograss, York, United Kingdom, April 12
Sheffield Stadium, Sheffield, United Kingdom, April 11
Blyton Raceway, Blyton, United Kingdom, April 11
Hunmanby Raceway, Hunmanby, United Kingdom, April 11
Skegness Stadium, Skegness, United Kingdom, April 10
Silverstone, Silverstone Circuit, Silverstone, United Kingdom, April 10
Mildenhall Stadium, Mendenhall, Suffock, United Kingdom, April 9
Bovingdon Circuit, Bovingdon, Hertfordshire, United Kingdom, April 9
Sunshine Speedway (figure 8), Pinellas Park, Florida, April 3
**Sunshine Speedway (oval), Pinellas Park, Florida, April 3
Lubbock Motor Speedway, Lubbock, Texas, March 21
Thunderbird Speedway, Crandall, Texas, March 20
Kennedale Speedway Park, Kennedale, Texas, March 20
Texas World Spdwy (Road Course), College Station, Texas, March 20
Heart O' Texas Speedway, Waco, Texas, March 19
**Central Arizona Raceway, Casa Grande, Arizona, January 20          
Planned new racetracks (on the last day of each racing trip I will post my tentative plans for my next trip)
This may be my most ambitious single race trip plan ever.  It involves seeing 18 tracks 11 days in seven states.  There are four single track events, three day/night doubles, two blended doubles and two same venue doubles.  The projected 11-day driving total is a conservative 4,099 miles.         
8-Jul              Inner oval                    U.S. 30 Speedway
                                           Columbus, NE
8-Jul              Outer oval                   U.S. 30 Speedway
                                           Columbus, NE
9-Jul              Regular program         Bolivar Speedway                                                                        Bolivar, MO
9-Jul              Regular program         Dallas County Frgrds                                                           Urbana, MO
10-Jul            Regular program         Springfield's Rcwy-Inner oval                                                       Springfield, MO
10-Jul            Regular program         Springfield's Rcwy-Outer oval                                                      Springfield, MO
11-Jul            CORR Off Road          Off Road Track                                                                     Topeka, KS
11-Jul            Regular program         Bates County Speedway                                                              Butler, MO
12-Jul            American Sprint Cars  Tulsa Speedway
Tulsa, OK
13-Jul            Figure 8s                     Lincoln County Fair
                                           Troy, MO
14-Jul            Ken Schrader night     Clarksville Speedway
                                           Clarksville, TN
15-Jul            ASCS Speed Week     Delta Speedway
                                           Tunica, MS
16-Jul            Regular program         Clay County Speedway
                                           Flora, IL
16-Jul            Natl Modified MidgetsWayne County Speedway
Wayne City, IL
17-Jul            MAORA Off Road               Soggy Bottom Raceway
Greenup, IL
17-Jul            Natl Modified MidgetsSouthern Illinois Raceway
Marion, IL
18-Jul            SCCA Regional           Heartland Mtrspts Park
Topeka, KS
18-Jul            Regular program         Thayer County Speedway                                                    Deshler, NE
Click on the link below to see the video production from the racing action today.
Click on the link below for a photo album from today's trackchasing day.  You can view the album slide by slide or click on the "slide show" icon for a self-guided tour of today's trackchasing adventure.
Iowa some of the best F8 racing anywhere PLUS meeting new friends and eating old favorite foods