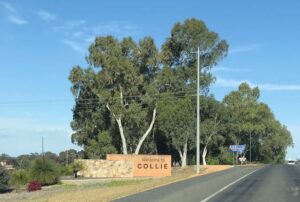 Greetings from Collie, Western Australia, Australia
.
.
From the travels and adventures of the 
"World's #1 Trackchaser"
.
.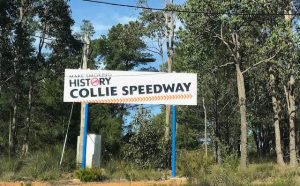 Collie Speedway
Dirt oval
 Lifetime Track #2,506
The EventVideo PlusPhotos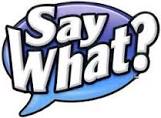 THE EVENT
I am a "trackchaser". I trackchase. Before you discovered my site had you ever heard of trackchasing? Maybe not? So….what the heck is trackchasing? Sit back, take a read and you'll be an expert on my hobby of trackchasing when you're finished.
Here's my best explanation.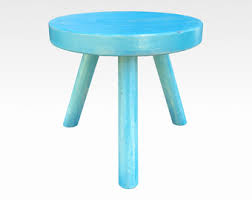 Trackchasing is a three-pronged hobby. I'm a racing fan. I love to travel. I love to analyze opportunities to get the most out of everything while saving time and money.
Trackchasing fills the need for all of the above. The racing part of my trackchasing has me trying to see wheel to wheel auto racing at as many different racetracks as I can all over the world. Yes, all over the world. So far things are going pretty well. I've seen racing at more than 2,500 tracks in 81 countries. As a matter of fact, I've seen racing at more tracks than anyone else in the world.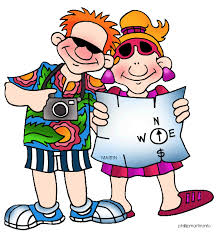 Equally important to me are the things I get to see and experience over the "long and dusty trackchasing trail". I call these adventures "Trackchasing Tourist Attractions". You won't want to miss my "Trackchasing Tourist Attractions" page. Here's the link:  Trackchasing Tourist Attractions or my "Sports Spectating Resume" page, Sports Spectating Resume on my website at www.randylewis.org.
I live in southern California. That's probably the most inconvenient location in the country for seeing tracks in the U.S. Most of the racetracks in the U.S. are located well over 1,000 miles from where I live. As a matter of fact, my average trip covers 5,000 miles and more. I take 35-40 of those trips each season. In any given year I will travel well over 200,000 miles, rent more than 50 cars, and stay in more than 150 hotel rooms.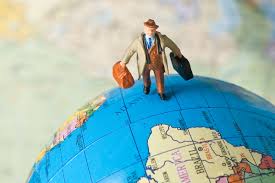 I get the chance to meet people all over the world. With trackchasing trips to 81 countries and counting just getting the chance to experience so many other cultures, spend times in their homes and meet their friends is a huge reward for being in this hobby. I am indebted to several of these folks for their help and friendship.
It's takes a good deal of planning to do the above and not spend my entire retirement portfolio. I enjoy the challenge, the travel and every other aspect of "trackchasing". In reality, my trackchasing hobby is a lot like being with the carnival. I breeze into town, stay a little while and then head on down the road.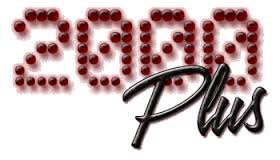 Today's adventure was one more of the 2,000 trips that have taken me up, down and around the proverbial long and dusty trackchasing trail.  If you would like to see where I've been and experience those adventures here's the link: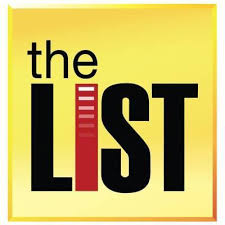 If you've got a question, comment or whatever please leave it at the bottom of this report.  It's very easy to do.  Or you can visit me on Facebook.  Thanks!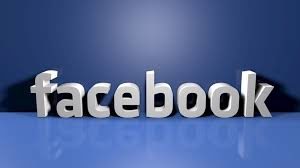 FOREWORD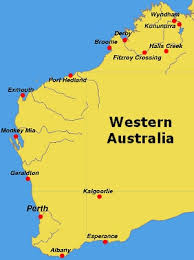 Thursday, November 8, 2018.
A couple of months ago I got word that a group in the Australian state of Western Australia was going to have a special 10-day long racing promotion. They were planning to run at five different tracks with the pro speed cars which we would call midgets in the United States. That sounded intriguing.
I've been to Australia on four separate occasions to trackchase. Carol and I have visited Australia on personal vacations as well. Our daughter Kristy went to school in Sydney a long time ago and we went out to visit.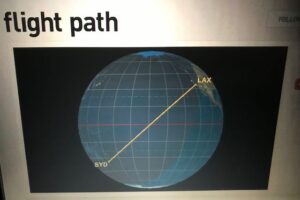 It can be expensive to fly to Australia. It's a long trip. The round-trip flying mileage is more than 20,000 miles. Usually the longer the trip the more expensive it will be.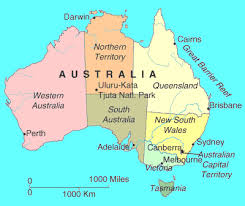 Australia has six different states. I've seen racing in four of those states but never in the state of Western Australia. The WA group was scheduling some really good racing at five of their very best tracks in Western Australia. How could I pass that up?
I am nothing else if not a man of action. Once I see that something can be a very good idea I act. I checked airfares to Perth, Western Australia. I could get a great deal on a round-trip airfare in November when they would be racing. On 20 minutes notice I bought my ticket.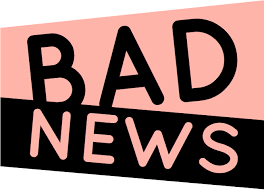 Next I went about seeking more information about this racing event. I would come discover some bad news! The race organizers were demanding that at least 18 pro speed car racing teams commit to the program. The promoters set some deadlines.
Each time a race team committed they would publicize it broadly. However, not many race teams wanted to sign a contract to race at all five tracks during the 10-day period. They only got up to a maximum of seven race teams who would sign contracts to race. They extended the deadline. They didn't get any more teams. They canceled the event! 
Now I had a non-refundable airline ticket to Perth, Australia and my reason for going there had vanished. I strongly considered canceling the entire trip. I could get back about 30% of the price of the airline tickets. I wouldn't be on the hook for nearly 10 days of accommodations, rental car expense and food.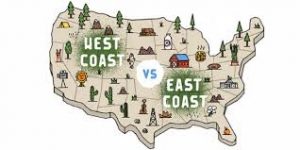 If you have followed how I approach my trackchasing hobby you'll know that I am not easily dissuaded. The Dreaded East Coast Trackchasers have noticed that more than anyone else! It was true that the pro speed cars would not be racing. I had a question that needed to be answered at this point.
What if I could scrounge up some other tracks in Western Australia and possibly even other Australian states? Maybe if I could find three or four tracks it would still be worth going to Australia. At this point I didn't have any extra expense for airfare! Additionally, there wasn't much happening during the second and third weeks of November in the United States with racing.
I asked the Randy Lewis Racing Research Department to see what they could come up with. In almost no time they had a plan. What did this plan look like? I was going to be in Australia over two weekends. My guys and girls found a total of six new tracks I could visit in four Australian states, not just one as the original plan had called for.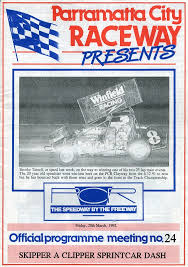 Going into this trip I had seen 16 Australian tracks during my four previous trackchasing visits. Carol and I made our first racing visit "down under" all the way back in 1989 (Parramatta). That was nearly 30 years ago. Yep. We've been at this a long time.
The trip was set. I had my airline ticket. After a couple of quick phone calls I had my rental cars. Then Carol and I came up with a solid logistical plan to make all this work.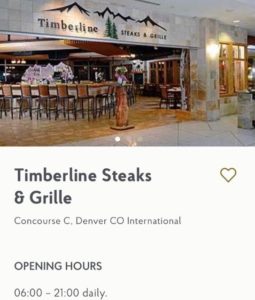 She and I would ride to LAX together on my departure day. My flight wasn't leaving until 11:30 p.m. at night on Thursday, November 8. I had arranged for Carol to catch a flight from Los Angeles to Denver. She would make a three-day visit over to see her aging mother which she does several times each year. I recommended she visit our restaurant sponsor in the Denver airport, Timberline Steaks & Grille.
I couldn't trackchase at the level I do without the support of my airline sponsors. However, for almost all of my foreign trips over the past few years I've purchased the tickets myself. It's a little risky flying on a standby basis to/from foreign countries. Carol benefits from the airlines' sponsorship as well. She would use that sponsorship for her trip to Denver.
Before either one of us would leave for our trip we stopped at Barney's Beanery, a restaurant in terminal 2 at LAX. Barney's is a member of the Priority Pass program. With Priority Pass Carol and I can go into a long list of restaurants and airline clubs all over the world at no extra charge. The Priority Pass membership comes with our Chase Visa Sapphire Reserve credit card. As you read this report you might come to the conclusion that "just eating" is a big part of trackchasing!
At Barney's Beanery we each get a $28 U.S. credit. That means we can order up to $56 in food and drink and not pay a single penny. Airport food is more expensive than normal, but $56 still goes a long way in buying us lunch.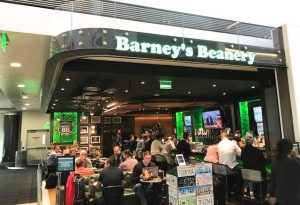 Barney's Beanery is sort of like a sports bar. Their food is very good but the service is a little on the slow side. Today I had an absolutely delicious Philly chicken cheesesteak, Carol had a huge salad. We had drinks and went with a nine-dollar piece of chocolate cake served all a mode with the vanilla ice cream. All of that still didn't exceed our $56 credit. The Priority Pass program is spectacular for people who travel.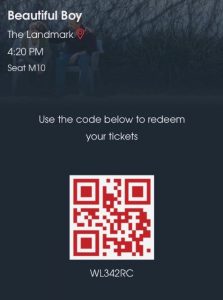 Following lunch I bade Carol a fond farewell and told her to tell her mother I said hello. While Carol jumped on an airplane I got back in my car and drove over to the Landmark Theater in Los Angeles. There I used my MoviePass to watch a movie at no extra charge. I saw the movie "Beautiful Boy". It's a story about a father and a son who fights drug addiction. It was one of the best dramatic movies I've seen in a very long time.
By the way I was one of the early subscribers to Movie Pass. For an $89 U.S. annual fee I could watch as many movies as I wanted at no extra charge. Movie Pass was available at more than 90% of the movie screens in American. Sound too good to be true? Maybe it was. Toward the end of my annual membership MoviePass was not doing well. I guess the price of admission and the benefits offered did not allow them to turn a profit. I still saw about 35 movies during my membership period, which was a great deal.
From the Landmark Theater, a theater own by the Dallas Mavericks' Mark Cuban, I drove back to LAX. I parked the car in a place where Carol could find it when she comes back in three days. Then I headed to LAX and Tom Bradley International terminal for my late night flight.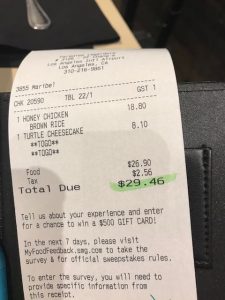 I wouldn't be leaving for a couple of hours so I went over to the Chinese restaurant, P.F. Chang's to order dinner with the Priority Pass card. At P.F. Chang's we get a $30 credit per person. There I ordered the honey glazed chicken entrée and a dessert selection of turtle cheesecake. Again, my order didn't exceed our credit. All I owed was the tip to my server. People say I know how to "work the system". Er'….well they would be correct.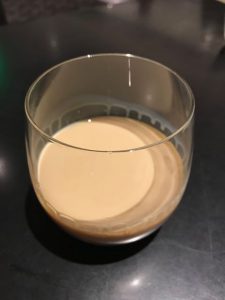 Tonight I was flying from Los Angeles to Sydney, Australia on Qantas Airlines. Qantas has a partnership with American Airlines. I hold a lifetime platinum status with American. That translates to a Sapphire status with Qantas. This allows me to go into the Qantas One World airline club on a complimentary basis. I dipped in quickly to grab a nice serving of Bailey's Irish cream and then headed for my flight.
But wait! Are you noticing a trend? Carol and I ate for free at Barney's Beanery. I saw a movie tonight at no extra charge. Then I ate at the upscale P.F. Chang's for free. Finally, I was hobnobbing with the traveling elite in the Qantas One World airline club. When I went to "retirement school" they never told me that my money wouldn't be needed at most places!
Flying to Australia and specifically the state of Western Australia is not for the faint hearted. The flight from Los Angeles to Sydney would be 15 hours long. I had an almost 2-hour layover in Sidney before I jumped on a five-hour flight from Sydney to Perth, Australia.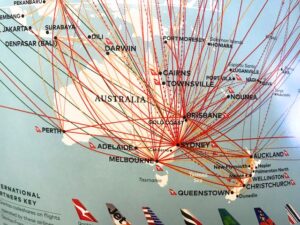 The flights were reasonably full. I tried to get as much sleep as I could. I was only going to be in Western Australia for about 12 hours after flying 20 hours. Then I would immediately fly another four hours back to Melbourne, Australia. It was all part of the plan but it was a long flying plan.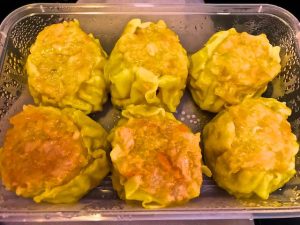 I had just enough time in Sydney to stop at the Wok on Air restaurant. As you might have guessed by now they are a Priority Pass restaurant member. There I ordered three servings of pork and prawn dim sum. All of that with a large bottle of Pepsi Max came in at just underneath my $36 Australian credit.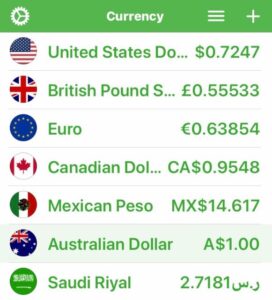 Right now one U.S. dollar will buy $1.38 AUD. When I came to Australia last Christmas my single U.S. dollar could only buy 1.27 Australian dollars. Now I was getting about a 10% bump in the space of less than one year.
At the Perth airport I had reserved a compact car with National Car Rental. I was going to have the car for about 10 hours. The daily rate was about $50 U.S. Check in was easy. They didn't hassle me about any international insurance. That was a good thing.
The rental car agent told me that I had received an upgrade. Those are always good words for a traveler to hear. I was being given a snappy little Audi A10 painted a bright red with a black top. It almost looked like a race car. It came with an automatic transmission is well.
In Australia they drive on the left side of the road. The car's steering wheel is on the right side of the car and the gearshift is to be operated with my left hand, if I had a manual transmission. The little car rides nice. It's sort of looks like a Mini Cooper from the outside.
The weather was excellent. It was a sunny blue sky day with a high temperature of about 80°. By race time tonight the temperatures were expected to drop into the 60s. I didn't bring any long pants with me on this trip whatsoever. I'm a shorts guy.
THE RACING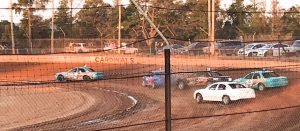 Collie Speedway – Collie, Western Australia, Australia
The driving distance down to the Collie Speedway in Collie, Western Australia was going to be about 130 miles. Racing was scheduled to begin at 6 p.m. I probably needed to be out of there by about 9 o'clock in order to make my 1 a.m. flight comfortably later on today.
I wasn't sure how many classes would be racing tonight. Most Australia tracks offer a junior class or two. Tonight they were advertising wingless sprint cars. Australian racing programs seem to prefer the multiple heat format. In all likelihood that would be two heats or maybe as many as three for each class plus their main event. In my opinion, that's too many races but then they didn't ask me.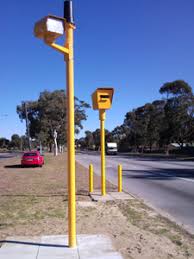 I had just flown 20 hours. I would need to be alert while I was driving especially so since I was driving on the opposite side of the road than what I'm used to. On my trip last summer I got a speeding ticket in the mail from Queensland, Australia. I was caught by an electronic speed camera. I'll try not to let that happen again.
The slow lane on the highway here is on the far left. Of course, that is exactly opposite of the slow lane in the United States, which is on the far right. It's weird to be driving in the slow lane and be overtaken by a car on the right where it looks as if no one is in the driver's seat. Of course obviously someone is driving the car. They are just sitting in the right front seat to do so! Yep. It is a little spooky at times.
I would have most of the electronic capabilities here in Australia that I have in the United States. For just $10 a day my phone works in Australia just as it does at home. I can call home for free from Australia and make calls within Australian at no charge. Importantly, I can use my iPhone's Waze GPS app to get me from point A to point B. If, heaven forbid, my phone ever failed or I lost it I would be in for major heartburn.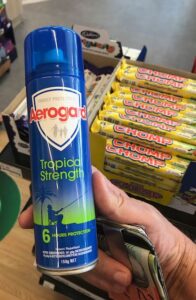 There is one thing that I don't like when I trackchase in Australia. It's the flies! We've had a lot of problems with those pesky critters. Today I stopped at a highway rest area/convenience store and bought a can of aerosol bug spray. I sure hope that cures the problem. I majorly do not like problems with bugs and mosquitoes. Editor's note: Sad to say the fly spray didn't work very well.
I was the first person on the spectator side of the track to enter the speedway property tonight. As a matter fact, I had to wait for them to unlock the gates. I arrived at just past 4 p.m. for the 6 p.m. start.
The adult admission price for tonight's race in Collie was $25 Australian. Australian pensioners were only being asked to pay $10. Initially the woman told me I would pay $25 but then I suggested she give me the pensioner's ticket. She came back with this? "Do you receive a pension?" I thought for a moment. I guess Social Security is a form of a pension right? I was admitted for $10 Australian.
Most of the people who watched the races tonight did so from their cars. There were a couple of very small grandstands but the hot ticket was definitely watching racing from inside your own personal vehicle. This was especially true when the temperature dropped from 82°F to the low 60s in the matter of a couple of hours.
Until about 15 minutes before race time there wasn't much going on at the track. Tonight's racing venue was what I would call a 1/3-mile dirt oval. It was slightly banked.
I bought a racing program tonight for five dollars Australian. I learned quite a bit by reading it. There were several divisions of racers competing tonight.
There were a couple of open wheeled divisions on the card. The wingless full-sized sprints were powered by six-cylinder engines. There were some 15 of those. The winged Formula 500 racers, you might know them as mini sprints, had fifteen as well.
The street stocks were a highlight for me. They brought about a dozen cars. Those drivers raced hard. They reminded me a lot of the saloon car division in the United Kingdom. There were a couple of classes of junior drivers as well.
The categories that brought more than a dozen cars broke their group into two heat races. This was the case for the Formula 500s and the wingless sprints. In total the first round of racing for the night featured about 10 heat races. It only took them about an hour to run a single round. Tonight there would be three rounds of heat races per class.
As the temperature started to fall I watched several of the races from my car. For the divisions that were the most exciting I stood in front of my car and took a series of short video clips. You're not going to want to miss my YouTube video from the Collie Speedway.
I guess there were two major highlights from tonight's racing. I certainly couldn't overlook the idea that they ran off nearly thirty heat races with virtually no delays. That was impressive. Good on the drivers for that.
You've heard me say that I think the most important track employee for the fan is the announcer. Tonight there were two announces to entertain and inform the crowd. They were two of the best I've heard in a very long time. These guys had a good PA system as well.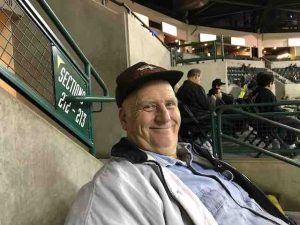 Often times I will send up my business card to the commentators in the announcing booth. I remember doing that several years ago at another Australian venue. The announcers mentioned I was at the track. Soon a jolly young Dutchman came marching up to introduce himself. This was the one and only Paul Weisel. He's a former racer and now trackchaser from rural Pennsylvania (almost all of Pennsylvania is rural). Paul and I became good friends and even traveled, first to England and later to New Zealand seeking new tracks.
Normally track announcers are looking for things to talk about during the breaks in the racing action. Tonight there weren't many breaks because they ran one race after another with virtually no yellows.
At the interval (intermission), between the heats and main events the commentators invited me up into the tower to talk about my favorite hobby, trackchasing. Soon I was meeting Jason Crowe and Allan Smallwood. The three of us chatted back and forth for several minutes until the first main event pulled onto the track. Real nice Aussies. A pleasure meeting you Jason and Allan!
AFTER THE RACES
I had pulled into the track tonight at 4:15 p.m. I would be leaving the Collie Speedway at 9 p.m. I thought a nearly a five-hour commitment to the track, three hours of which included non-stop racing, would give me a full understanding of the Collie Speedway and what they had to offer.
I was happy to have seen 27 race events. In the U.S. many tracks struggle to finish 10 races in the time these guys completed twenty-seven. Meeting the folks who sold the tickets was fun. This elderly couple (about my age!) appreciated I had come all the way from California to visit their track. Speaking with the track commentators was a highlight as well. I hope their crowd enjoyed the at the track interview we did.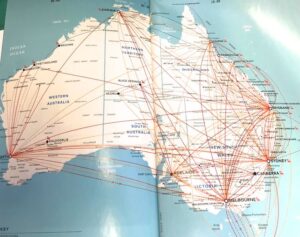 In the 24 hours leading up to my arrival into Collie, Western Australia I had flown 15 hours from Los Angeles to Sydney and five more hours from Sydney to Perth. Now as the races were nearly wrapped up I had a two-hour drive back to Perth. Tonight at 1 a.m. I was boarding a flight from Perth to Melbourne, Australia. That would be another nearly four-hour flight.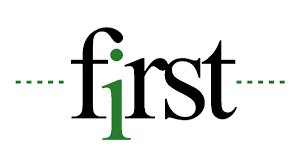 I had just seen racing at my very first track in the state of Western Australia. No other track but the Collie Speedway will ever be first in WA! I hope to see many more. If those guys come through with their Western Australia speed car events at multiple tracks next year maybe I can make it back.
G'Day mate from the Collie Speedway in Collie, Western Australia, Australia!
Randy Lewis – 81 countries – 2,506 tracks.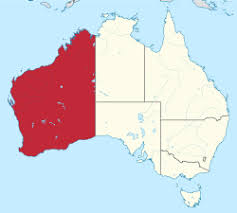 Western Australia
The Wildflower state
This evening I saw racing at my very first lifetime track in the Wildflower state, yes, the Wildflower state. I've now seen racing in five of the six Australian states. I'm only missing Tasmania. How long do you think that will be the case?
Thanks for reading about my trackchasing,
Randy Lewis
World's #1 Trackchaser
Peoria Old Timers Racing Club (P.O.R.C.) Hall of Fame Member
Western Australian sayings:
Arvo = afternoon
Heaps = a lot
Straya = Australia 
Keen = really excited 
Thongs = flip flops
QUICK FACTS
LIFETIME TRACKCHASER COMPARISONS 
The threemost important trackchasing comparisons to me are:
Total lifetime tracks seen
Total "trackchasing countries" seen
Lifetime National Geographic Diversity results
Total Lifetime Tracks
There are no trackchasers currently within 670 tracks of my lifetime total.  Don't blame me.
Randy Lewis, San Clemente, California – 2,506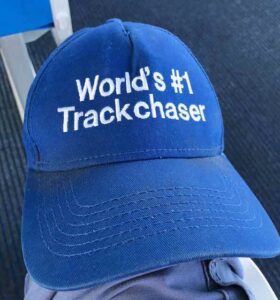 Total Trackchasing Countries
There are no trackchasers currently within 25 countries of my lifetime total. 
Randy Lewis, San Clemente, California – 81
Current lifetime National Geographic Diversity results
Randy Lewis, San Clemente, California – 4.14
That's all folks!  Official end of the RLR – Randy Lewis Racing Trackchaser Report
Click on the link below to see the video production from the racing action today.
Click on the link below for a photo album from today's trackchasing day.  You can view the album slide by slide or click on the "slide show" icon for a self-guided tour of today's trackchasing adventure.
My first ever trip to Western Australia. It was short but fun.