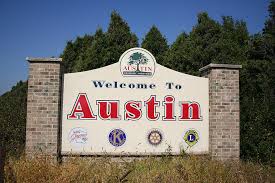 Greetings from Austin, Minnesota
.
.
From the travels and adventures of the 
"World's #1 Trackchaser"
.
.
Mower County Fairgrounds
Dirt road course
 Lifetime Track #2,574
The EventVideo PlusPhotos
THE EVENT
My name is Randy Lewis. I live in San Clemente, California. I am a "trackchaser". I trackchase. Before you discovered my site had you ever heard of trackchasing? Maybe not? So….what the heck is trackchasing? Sit back, take a read and you'll be an expert on my hobby of trackchasing when you're finished.
Here's my best explanation.
Trackchasing is a three-pronged hobby. I'm a racing fan. I love to travel. I love to analyze opportunities to get the most out of everything while saving time and money.
Trackchasing fills the need for all of the above. The racing part of my trackchasing has me trying to see wheel to wheel auto racing at as many different racetracks as I can all over the world. Yes, all over the world. So far things are going pretty well. As this is written, I've seen racing in 85 countries at more than 2,500 tracks. As a matter of fact, I've seen racing at more tracks than anyone else in the world.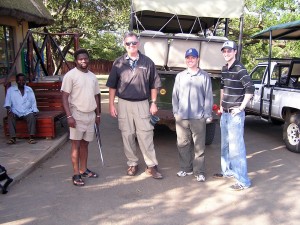 Equally important to me are the things I get to see and experience over the "long and dusty trackchasing trail". I call these adventures "Trackchasing Tourist Attractions". You won't want to miss my "Trackchasing Tourist Attractions" page. Here's the link:  Trackchasing Tourist Attractions or my "Sports Spectating Resume" page, Sports Spectating Resume on my website at www.randylewis.org.
I live in southern California. That's probably the most inconvenient location in the country for seeing tracks in the U.S. Most of the racetracks in the U.S. are located well over 1,000 miles from where I live. As a matter of fact, my average trip covers 5,000 miles and more. I take 35-40 of those trips each season. In any given year I will travel well over 200,000 miles, rent more than 50 cars, and stay in more than 150 hotel rooms.
I get the chance to meet people all over the world. With trackchasing trips to 85 countries and counting just getting the chance to experience so many other cultures, spend time in their homes and meet their friends is a huge reward for being in this hobby. I am indebted to several of these folks for their help and friendship.
It's takes a good deal of planning to do the above and not spend my entire retirement portfolio. I enjoy the challenge, the travel and every other aspect of "trackchasing". In reality, my trackchasing hobby is a lot like being with the carnival. I breeze into town, stay a little while and then head on down the road.
Today's adventure was one more of the 2,000 trips that have taken me up, down and around the proverbial long and dusty trackchasing trail.  If you would like to see where I've been and experience those adventures here's the link: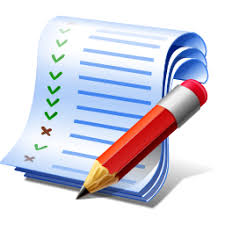 If you've got a question, comment or whatever please leave it at the bottom of this report.  It's very easy to do.  Or you can visit me on Facebook.  Thanks!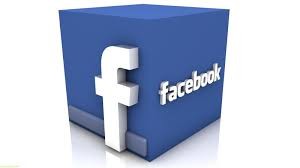 FOREWORD
Wednesday, August 7, 2019.
A big part of trackchasing is logistics. First of all, I live in California. No major trackchaser has ever come from California or from the Far West for that matter. 
Even when I get out to the middle of the country the logistics of getting from point A to B etc. can be a challenge at times. Last night, after a big rainout (when it didn't rain!) at the Cornwall, Ontario kart track, I drove three hours down to my hotel in Syracuse, New York. My wake-up call came at 4:30 a.m. I had a 6:50 a.m. flight from Syracuse to Minneapolis, Minnesota. 
Being a west coaster those are early start times! However, tonight's racing at the Mower County Fairgrounds wasn't going to start until 7 p.m. The fairgrounds, located in Austin, Minnesota, was only a 90-minute drive or so from Minneapolis. 
Tonight I would be staying at a hotel in Clear Lake, Iowa.  Since Clear Lake was one hour south of where the racing was going to be tonight and not on the way from the airport to the racing I couldn't check into my hotel until after the races. That meant that the best strategy would be to hang around in the Minneapolis airport until early afternoon. 
I did a little power walking at the airport. I got in about 3 miles there. That assured me that I would be able to meet my 4-mile goal by the time I finished walking all over tonight's fairgrounds.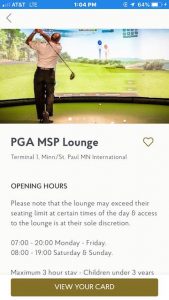 Fortunately I could spend my time at MSP in the MSP PGA tour private airline lounge. Priority Pass sponsored by lunch. There I finished watching a movie on my computer, doing some future trackchasing planning and simply relaxing in the quiet upscale comfort of the MSP PGA tour club. 
I had a rental car reserved for the next five days with National Car Rental. I always want to get a good rental car. It's extra important when I'm going to be renting the car for a few days and driving hundreds if not well over 1,000 miles. 
My two preferred rental cars at this time from National are the Toyota Camry and the Chrysler 300. The Camry is great with fuel mileage and provides a nice ride. The Chrysler 300 is a premium car at a lot of rental car companies. It gets decent mileage, more than 30 MPG, looks very cool and provides a nice ride. 
About half of my 23 airline trips so far this year have taken me through Minneapolis. I know that airport like the back of my hand. When I arrived at the National Car Rental garage I was greeted by a young woman. Her main job was to make sure that executive elite members of National Car Rental get excellent service.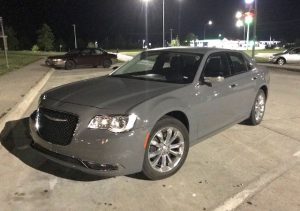 She greeted me with a smile and asked what type of car would fit my needs. I mentioned the two cars that I like best from National. She looked down the row of cars about 75 yards. She spotted a gray Chrysler 300 and said, "Stay right here. I'll run down and drive that car right back to you". That's exactly what she did. She pulled it out of the Alamo premium section. I was going to have a great car for a good price for the next five days. This was all good. 
On the drive down to Austin I used my Fandango movie app on my smart phone to check out movie theaters that were stationed along my driving route. I found a seven screen movie theater in Austin, Minnesota quickly. They only had one movie that was beginning at a time where I could still arrive in Austin to see the movie and then take in the racing at the fairgrounds.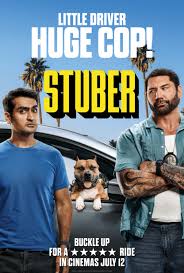 That movie was called "Stuber". I wouldn't call it an all-time classic. There seem to be few movies nowadays being made for my demographic. Why would that be? Because my demographic is sitting home on the sofa afraid to spend money on a movie ticket. Just saying. 
THE RACING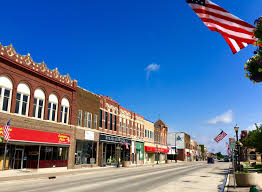 Mower County Fairgrounds – Austin, Minnesota
Austin, Minnesota is a small town. It's population is only 25,000. It's pretty easy to get around town. I soon found the Mower County Fairgrounds. 
From everything that I knew about things they had never had any countable auto racing at this fairgrounds. That meant that Randy Lewis Racing had once again found a track in the United States of America that no one else knew about. Of course, after I publish everything about this visit others will come next year… if they have a race next year. 
There are usually three cost components with attending a county fair. First, there is parking. Then there is the additional charge to get into the fairgrounds itself. Finally, there is the expense of getting into the grandstand to see whatever event that has drawn me to the fair.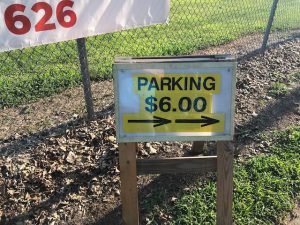 Tonight they were charging six dollars to park at the fairgrounds. I had hoped they would adopt the NASCAR model and not charge anything to park on the grounds, which is NASCAR's policy. I avoided the six-dollar charge by parking about two blocks away on a city street. 
The Mower County Fairgrounds advertises itself as a "free" fair. That means there is no charge for anyone to come to the fair. Of course the carnival rides are an expense as well as food and drinks but getting into the fair is free. 
Tonight's charge to get into the grandstand to watch tonight's racing was $12. It seems as if these fairs have moved up their prices from last year from a normal ten-dollar bill to $12 or even $15. I was at the fair by 6:15 p.m. They gave me 45 minutes to try to find some to eat.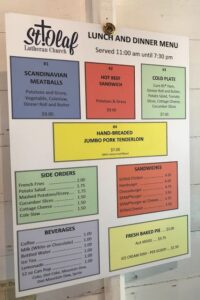 Tonight I noticed that one of the local churches, St. Olaf Lutheran Church, was serving a wide variety of sandwiches, pies and drinks. Those churches are normally a pretty good choice for lunch or dinner. I ordered a large pork tenderloin, apple pie à la mode and a can of Diet Mountain Dew. For this they kept $11.75 of my retirement funds. This sounded reasonable to me.
Tonight I was wearing my heather sapphire 2019 "World's #1 Trackchaser" souvenir t-shirt. The shirt doesn't have my name on it but it does say the World's #1 Trackchaser hails from San Clemente, California. 
Before I tell you what happened let's just remember I am in Minnesota. Minnesota is home to the "NIMS" people. There was a lady in the church serving line who saw my shirt. She readily spoke up and told me that she had a "girlfriend" who lived in San Clemente. As I moved through the line she chatted to me about the pictures that her girlfriend had shared on Facebook. 
It didn't take long to get my food. Soon I was at a table with folding chairs getting to enjoy the kind of food that you might expect from a county fair church group. It was all very good.
Just as I sat down a gentleman about my age or so joined me. We started chatting and before long his wife came along. She sat down with one plate of the roast beef with brown gravy and mashed potatoes entree. When I was in the service line I had almost upgraded to the roast beef since it looked better than my pork tenderloin. 
The two of them begin to share the one plate of the roast beef special. This is frequently what seniors do. Sometimes they do it because one serving is too much for each of them to eat by themselves. Other times they do it as a cost-cutting measure. It's just what people do when they get to that age. 
They were super chatty with all manner of things including their brother's steel-sided building, for which they were rehabbing. These folks had a winter home in Arizona. While my conversation with this couple were going on the lady from the food serving line had come over to show me pictures on her phone from her visit to see her girlfriend in San Clemente. This was a real gabfest. I tried to keep up with the conversation as I ate my pork tenderloin and pie and ice cream. Remember, I was in Minnesota.
Although I was enjoying my conversation with these Minnesotans it was getting to be race time. The grandstand was about a five-minute walk from where I was eating so I had to plan accordingly. The races were scheduled to begin at 7 p.m. I looked at my phone. It was 7:04 p.m.! I had to bid a quick farewell to my friends even though I think they wanted to continue talking.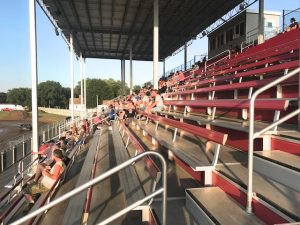 Local auto racing is not known for being punctual. It seems they're only punctual when I arrive a few minutes after the starting time. That was the case tonight. I probably bought my ticket at about 7:10 p.m. By that time I could hear the roar of the engines. The races had begun. 
The grandstand was large, modern and covered. The crowd was small. I'm going to guess there were no more than 100 people in the stands. 
Tonight's racing was taking place on a heavily watered (muddy!) dirt surface. This was a road course configuration that was essentially an oval with a reasonably significant chicane on the backstretch. I time the racers. They were turning lap times of 29 1/2 seconds.  
I picked a spot in the grandstands nearest the sun. That put the sun behind my back, which would be better for photos. For the first 20 minutes I was there were no announcements whatsoever. The cars could not have been going much faster than 30-35 mph. Most of that is slow speed was due to the fact of the track was so muddy.
After the cars ran several laps I didn't know for sure if I was watching a race or hot laps. That comes with no announcements! The event was advertised as a enduro. Was this a one-hour enduro? I had absolutely no idea. The flagman simply displayed the green flag without moving a muscle. The cars went around the track slowly. I really wasn't sure what I was seeing.
After a few more minutes the checkered flag was displayed. At this point the announcer began to explain things to the crowd. The cars had just finished the first half of the race, which lasted 40 laps. The race winner would be the first to complete 80 laps in total after a 15-minute intermission.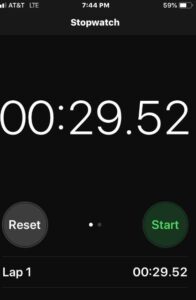 With lap times taking 30 seconds over a 1/6-mile or so muddy dirt road course 40 laps takes a long time. Only five of the nine original starters finished the race.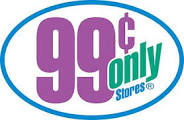 Tonight I was seeing racing at my 99th lifetime racetrack in Minnesota. I've got a couple of opportunities over the rest of the week to see #100 in Minnesota. If that happens I will have seen racing at 100 or tracks in seven different states. No other trackchasers can match that level of penetration.
I will tell you this. After seeing racing at as many racetracks as I have the quality of racing on most new tracks isn't very good. Last night I made a special effort to get up to Canada. Although I did get rained out….if the race had been completed there was only one class racing that would have met trackchasing rules. Only four of those cars were expected to race. That truly was the definition of a long walk for a short slide. 
With nine cars starting an 80-lap race and with just five of those finishing tonight's racing was the most entertaining either. Probably the highlight of the night for me was meeting the local Minnesota people and learning a little bit more about their lifestyles.
AFTER THE RACES
Tonight the races were finished by about 8 p.m. That early finish gave me a chance to visit the farm barns. Then I hopped in the National Car Rental Racing Chrysler 300 for the relatively easy one-hour drive down to Clear Lake, Iowa. I arrived by 10 p.m. I could sleep in late tomorrow. That's exactly what I planned to do.
Good evening from the first ever automobile race at the Mower County Fairgrounds in Austin, Minnesota. 
Randy Lewis – 85 countries – 2,574 tracks.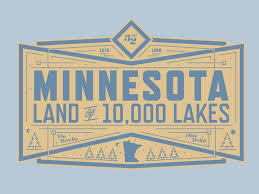 Minnesota
The North Star state
This evening I saw racing at my 99th lifetime track in the North Star state, yes, the North Star state.  I hold the #1 trackchasing ranking in Minnesota.  I've seen 99 or more tracks in seven different states. No trackchaser can match that stat.
Thanks for reading about my trackchasing,
Randy Lewis
World's #1 Trackchaser
Peoria Old Timers Racing Club (P.O.R.C.) Hall of Fame Member
Minnesota sayings:  "That's… different." 
Avoiding conflict to a fault, Minnesotans probably won't come out and say, "That's stupid as hell." Instead, we've come up with a series of adjectives that throw some majorly passive-aggressive shade. See also: "That's interesting."
QUICK FACTS
LIFETIME TRACKCHASER COMPARISONS 
The threemost important trackchasing comparisons to me are:
Total lifetime tracks seen
Total "trackchasing countries" seen
Lifetime National Geographic Diversity results
Total Lifetime Tracks
There are no trackchasers currently within 715 tracks of my lifetime total.  Don't blame me.
Randy Lewis, San Clemente, California – 2,574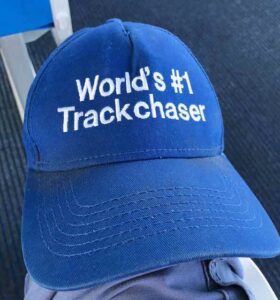 Total Trackchasing Countries
The nearest trackchasing competitor has seen racing in 30 fewer countries compared to my lifetime total. 
Randy Lewis, San Clemente, California – 85
Current lifetime National Geographic Diversity results
Randy Lewis, San Clemente, California – 4.14
That's all folks!  Official end of the RLR – Randy Lewis Racing Trackchaser Report
Click on the link below to see the video production from the racing action today.
Click on the link below for a photo album from today's trackchasing day.  You can view the album slide by slide or click on the "slide show" icon for a self-guided tour of today's trackchasing adventure.
A day at the fair….this time in Minnesota