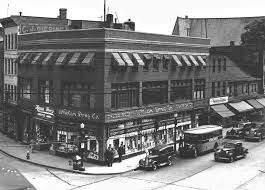 Greetings from Middletown, New York
.
.
From the travels and adventures of the "World's #1 Trackchaser"
.
.
Orange County Fair Speedway – Lifetime track #78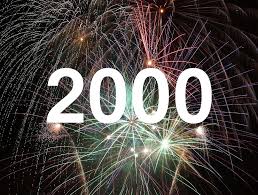 Here's the deal. I didn't begin writing my famous Trackchaser Reports until I had seen about 430 tracks. My reports began in the year 2000.  Nevertheless, I'll share my memories of my visits to the Orange County Fair Speedway beginning in 1980 and from subsequent return visits.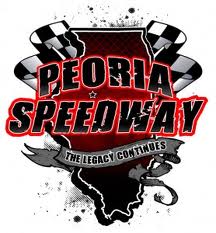 You might think of me as a "Californian". Lots of people do. It is true that we have lived in SoCal since 1983. We also lived here from 1974-78. However, in my business career we were moved around a good deal as I climbed that "corporate ladder". With that being the case I've had several "home" tracks over the years. We started in Peoria, Illinois. There my home track as well as my boyhood track was the Peoria Speedway. It's still my all-time favorite track if for no other reason than "nostalgia".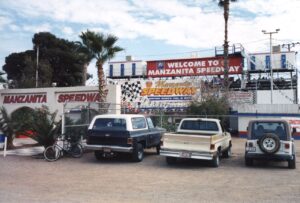 Then we were transferred to Cincinnati, Ohio. The Queen City Speedway in nearby West Chester, Ohio became our go to track. Our next stop was Phoenix, Arizona. "Manzy" or as you may remember it, Manzanita Speedway (above), was our hometown track. We went there many times. My first introduction to non-winged sprint car racing came at Manzanita. Our next corporate stop was to Southern California. It was then that the famous Ascot Park became our home track for a few years. That's where I REALLY got into non-winged sprinters with my favorite driver being Buster Venard.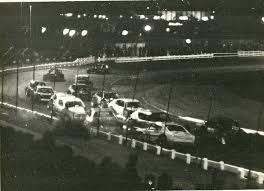 From SoCal we were transferred to Connecticut. We were only there for 15 months from late 1979 through 1980. The Danbury Racearena was only ten miles from our house. However, for whatever reason, we just never "got into" Danbury. They raced on asphalt. It was always really crowded. We only went there twice and we got rained out on one of those appearances.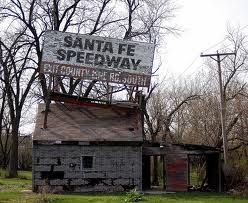 There was a dirt track located somewhat near us. Yep. The Orange County Fair Speedway in Middletown, New York was/is an old-time dirt track. They raced the east coast modifieds. From my trips to Orange County and other eastern dirt tracks the modifieds became one of my favorite racing classes to this day. Before I tell you much more about my experiences in Middletown, let me mention that from Connecticut we were transferred to Chicago, Illinois in 1980. There the famous Santa Fe Speedway and the equally famous Rockford Speedway became my home tracks.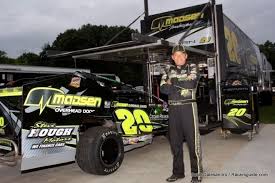 However, this page is about the Orange County Fair Speedway. I first went there on April 19, 1980. The ageless Brett Hearn won the feature. As this is written it is nearly 40 years later and Brett Hearn is still winning! The week before that track visit I was rained out after the heat races at Eldora Speedway in Rossburg, Ohio. The week after my first visit to Orange County I was rained out before time trials at Hawkeye Downs in Cedar Rapids, Iowa. Yep. I have been moving around for a very long time.
In 1980 I was a "racechaser" and not a "trackchaser". Trackchasers plan their schedule around seeing racing at a track they have never visited. They really couldn't care less about the racing. Sure, they will tell you they like to see good racing. Who doesn't? However, the trackchaser will go to the most pathetic "racing" activity there possibly could be even if the very best auto race in the history of the world were being held two towns over….if they had already been to that track.
A racechaser decides that he or she likes the racing at a particular track and/or likes to follow a certain driver or group of drivers. In 1980 I was a racechaser. Today I am a trackchaser. There is a difference….a huge difference.
In 1980 I returned to the Orange County Fair Speedway several times. On that first visit I saw Brett Hearn win. After that Rich Eurich, Brett Hearn (again) and Harry Beyrant won the main events. During that time I was tying in racing with the many business meetings that took me all over the country.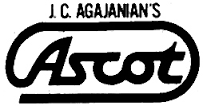 I was seeing some of the very best short track racing there was to see in 1980. I made it to tracks like: East Bay, Volusia, New Smryna, Devils Bowl Speedway (TX), Stafford Springs Speedway, Hawkeye Downs, Dover International Speedway, Grandview, Flemington, Silver Dollar Speedway, Nazareth, Lebanon Valley, Santa Fe Speedway, Albany-Saratoga, East Windsor, Indianapolis Raceway Par, Ascot Park, Mansfield, Rockford Speedway and Wall Stadium. I would hazard a guess that if a race fan saw racing at each of these tracks over a LIFETIME they would enter heaven as a very satisfied racechaser!
I love the racing and I loved the food at the Orange County Fair Speedway. Being just 70 miles from our home in Ridgefield, Connecticut it was easy to get back to my own bed after the races.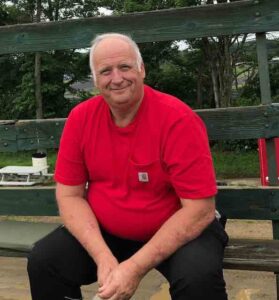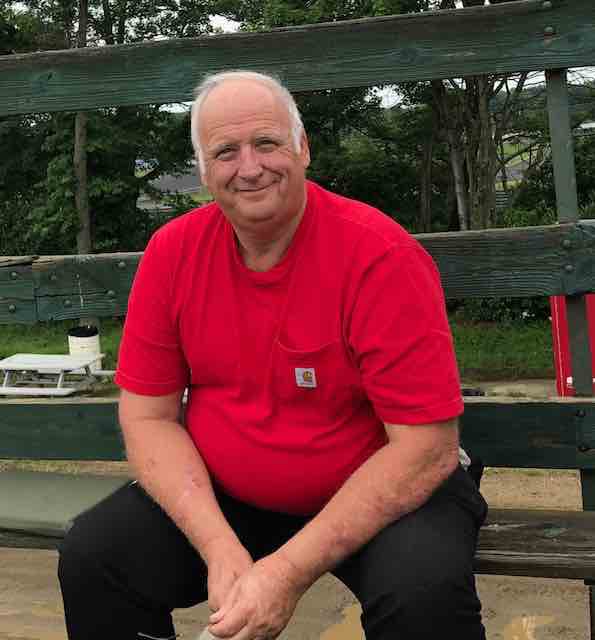 I would return to the Orange County Fair Speedway in 2011 with racing buddy Paul Weisel. On this day the famous "French fry line" incident would occur. It is no secret that I think the behavior of certain "east coasters" is a "bit much". Have you ever been on a Chicago to New York flight? The poor Midwesterners simply cower in their window seats and never look up. The New Yorkers run ramshod over the crew, passengers and anybody else in their wake.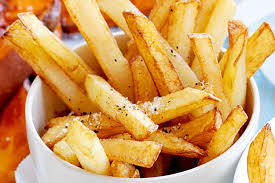 On this day with Paul we wanted to get something to eat. Paul chose the French fry line. East coast tracks have some of the very best "rough cut" fries anywhere. Paul got in the back of the line about ten people deep. I went off to explore the ambience of the fair as I frequently do. When I returned Paul was now about sixth in line. I joined him. A typical east coaster was now standing behind Paul in line.
He saw me join Paul. In typical east coast bravado, he stammered, "What do you think you're doing? The end of the line is behind me". At first I thought he was joking. I've been in California a long time. You would never hear such a comment out here. Then I had to remind myself. I'm on the east coast. People back here behave that way. Yes, I've seen a little bit of that in SoCal but only from people wearing Yankee or Red Sox hats!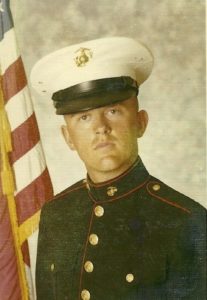 I looked at the "guy" and I looked at Paul. I had to make a decision. As a former Marine I have been trained to handle situations like this. Would it be best to put a choke hold on this guy or maybe just grab his head and throw it into the asphalt at a high race of speed? Paul simply stood there. I liked the idea of splitting the guy's head open. However, there were two drawbacks to that idea. First, the blood from that action might confuse the French fry buyers who were busily dipping their fries in catsup. Secondly, we hadn't see the races yet. I certainly didn't want to get kicked out of the Orange County Fair Speedway for killing some local when there was good D.I.R.T. modified racing coming up. I let the guy live another day.
It did remind me, not that I ever need reminding, that the people on the east coast are just "different". No, I don't mean all of the people. I simple mean a statistically significant HIGHER number of people are just a$$holes. There are a$$holes everywhere but just more than should be expected on the east coast. Nevertheless, the east coast tracks do have the best racetrack food of anywhere I visit.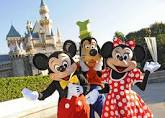 To this day when I'm standing in line at Disneyland or Angel Stadium or wherever I'll just smile. I'll see one person say to another,  "You go ahead" and the other person will reply, "No, you go ahead". Ya, that's how we do it out west. That's all fine and dandy until some guy in a Yankees jacket or Red Sox hat shows up. Do the east coast people who relocate to the west coast ever really get "acclimated"? No, in virtually every case they do not.
Of course, I would not want any of my comments to be taken out of context. I have a lot of friends who live in the east. I don't mean all east coast people are jerks. However, if you don't live in the east you might think so. No, there are lots of nice people living on the east coast. Most of the time they are much more "growl" than anything else. Once you can convince them that you mean them no harm and are not trying to take advantage of them they want to become your buddy for life.
Do they look at life in a much more negative fashion that someone from the midwest, south or west? Well, yes. Are they perpetual skeptical? Well, yes. Why would that be? It might be because the people they hang around and observe every day are also skeptical of most things they see or hear. If someone is just being obnoxious and they are not drunk are they more likely to be from the east coast? Well, yes. Nevertheless, once you win them over they can put their "attributes" behind you for your benefit!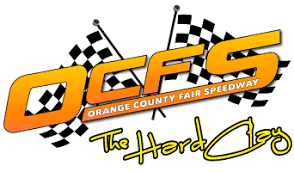 You might have remembrances of the Orange County Fair Speedway. If so, please feel free to share in the comments section below. If you have any photos from back in the day, send them to me at Ranlay@yahoo.com. I'll try to include them here.