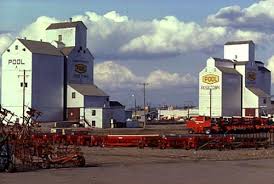 Greetings from Rosetown, Saskatchewan, Canada
.
.
From the travels and adventures of the 
"World's #1 Trackchaser"
.
.
Pelch Services Ice Race
Ice road course
 Lifetime Track #2,608
The EventVideo PlusPhotos
THE EVENT
I AM A TRACKCHASER.
My name is Randy Lewis (above with Rosetown drivers Cordell Goheen and Dillan Pelletier). I hail from the sleepy little village by the sea, San Clemente, California. I am a "trackchaser". I trackchase. Have you ever in your life heard of "trackchasing"? I didn't think so. 
Well, you made it this far. You might as well pour yourself a cold one and take your Trackchasing 101 class. When you finish you'll have your trackchasing diploma and can then teach your own friends about the hobby. 
Let's get started. Trackchasing is a three-pronged hobby. I'm a racing fan. I love to travel. I love to analyze opportunities to get the most out of everything while saving time and money.
Let's do this by the numbers.
The racing part of my trackchasing has me trying to see wheel to wheel auto racing at as many different racetracks as I can all over the world. Yes, all over the world. Do I really mean that? Yes, I do! I've seen racing in 85 countries at more than 2,600 tracks. I'm known as the "World's #1 Trackchaser". Why? Because I've seen racing in more countries in the world than anyone else by a wide margin. 
However, my hobby of trackchasing involves much more than simply visiting racetracks. Much more. My hobby includes and requires lots of traveling. I get to see and experience, over the "long and dusty trackchasing trail," all kinds of interesting places, restaurants, sporting events and the like. I call these adventures "Trackchasing Tourist Attractions". You won't want to miss my "Trackchasing Tourist Attractions" page. Here's the link:  Trackchasing Tourist Attractions or my "Sports Spectating Resume" page, Sports Spectating Resume on my website at www.randylewis.org.
I live in southern California. That's probably the most inconvenient location in the country for seeing tracks in the U.S. Most of the racetracks in the U.S. are located well over 1,000 miles from where I live. As a matter of fact, my average trip covers 5,000 miles and more. I take 35-40 of those trips each season. In any given year I will travel well over 200,000 miles, rent more than 50 cars, and stay in more than 150 hotel rooms. 
I get the chance to meet people from all over the world. With trackchasing trips to 85 countries and counting just getting the chance to experience so many unique cultures, spend time in the homes of my friends and meet so many people is a huge reward for being in this hobby. I am indebted to several of these folks for their help and friendship.
It takes a good deal of planning to do the above and not spend my entire retirement portfolio. I enjoy the challenge, the travel and every other aspect of "trackchasing". In reality, my trackchasing hobby is a lot like being with the carnival. I breeze into town, stay a little while and then head on down the road.
Once you begin researching my trip itineraries from my website, yes you will want to do that, you will be surprised. One day I'll be in Tucson, the next in maybe Tuscaloosa and the following day in Syracuse. I do that kind of thing all the time. Figuring out the logistics of a trip like that is as much fun for me as watching a figure 8 race.
Now you know a little bit about my trackchasing addiction. When you receive one of my Trackchaser Reports or find one on my website at www.randylewis.org you'll get three pieces of entertainment.
First, my Trackchaser Report will be an in-depth essay of how the trip went from A-Z. Yes, I'll cover the racing aspect of things. But you will also hear about what it took to pull off the trip, the special stops that made the trip fun and the obstacles that needed to be overcome.
Secondly, you'll get a YouTube video of the racing action I saw. These are normally short 3-6 minutes highlights of the racing. My YouTube channel is named, "RANLAY". I have nearly 2,000 subscribers to my channel. Currently, I have posted more than 1,300 videos and my channel has more than 1.2 million views!
Finally, I'll share a captioned photo album using a photo-sharing program called SmugMug. Normally, there will be anywhere from 50-200 photos from each trip I take. Sometimes more! My website is linked to literally hundreds of thousands of photos from all of the trips I have taken.
There you have it. That's trackchasing…the way I do it. Do others trackchase? Absolutely. Do they share their experiences? Sorry. They don't. If you want to see the true "essence" of trackchasing you've come to the right place.
A common question I get about my hobby is, "Why?". I'm a curious fellow. I'm an adventuresome fellow. My hobby is about seeing and experiencing the things that most folks walk right past. Below is a link to a special video. It shows a small town in Missouri that I visited on one of my trips. In this video, I'll share with you exactly what I mean. This video might just make your day.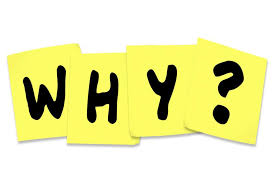 Trackchasing….this is exactly why I do it
Today's adventure was one more of the 2,000 trips that have taken me up, down and around the proverbial long and dusty trackchasing trail.  If you would like to see where I've been and experience those adventures here's the link: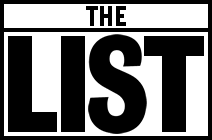 If you've got a question, comment or whatever please leave it at the bottom of this report.  It's very easy to do.  Or you can visit me on Facebook.  Thanks!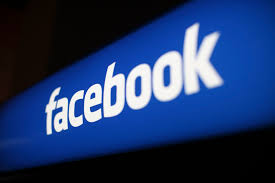 FOREWORD
Saturday, February 15, 2020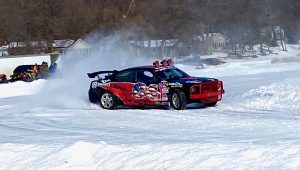 Earlier today I saw an ice race on Clearwater Lake in South Haven, Minnesota. That was the first ice race of what I expected to be two ice racing locations for the weekend.
From South Haven, Minnesota I headed back to the Minneapolis-St. Paul International Airport. Tonight I was flying standby on a plane from Minneapolis to Saskatoon, Saskatchewan, Canada. Ever been there?
The flight was tight. I wasn't exactly sure I would make it. I fly on a standby basis to save money. I can do that because our son is a captain for a major U.S. commercial airline. As a standby passenger if there is an unsold seat and no other standby passenger has more "juice" (seniority) than me I get on the plane. If I didn't make it tonight that was my one and only chance. If I didn't make it I would miss tomorrow's ice racing in Rosetown, Saskatchewan.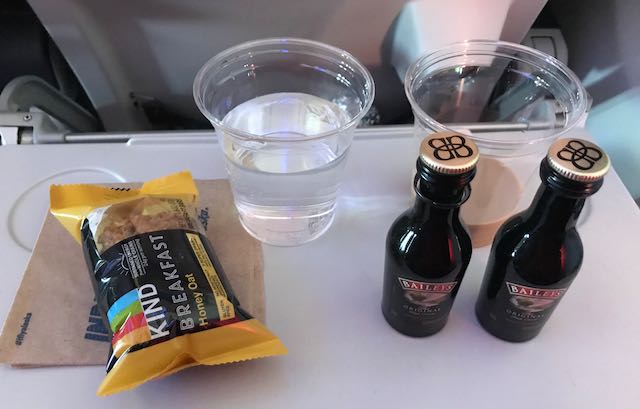 I did make that flight. As a matter of fact, I got a first-class seat to Canada. I relaxed with a Bailey's cocktail. As I looked out the window I could see the lights of Minneapolis disappearing as the sun began to fall below the horizon. It had been a good day on the ice in Minnesota.
When I landed in Saskatoon I still had not booked a hotel for the night. It was now past 8 p.m. When I'm flying standby I can't book a hotel in advance because if I don't make the plane then I'm stuck with a nonrefundable hotel room.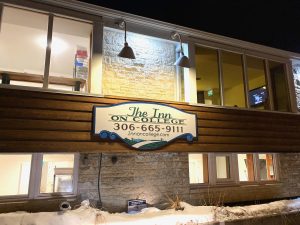 I used several of my travel partners including Priceline, Expedia and Snap Travel to check out my hotel options in Saskatoon. Remember, I have stayed in more than 5,000 hotel rooms in my life. I guess I am a professional. I ended up choosing a low price option at a hotel called The Inn on College. It was only 50 bucks. I guess I couldn't ask for too much at that price.
Although my room was modern it was small. It also didn't come with a bathroom. Well, it did come with a bathroom but that was a shared bathroom. My host explained that there were only four rooms on my floor that could be using the two shared bathrooms. He told me I shouldn't have a problem for the duration of my stay.
Today had been a good day of ice racing. I had seen ice racing at my 112th-lifetime ice track. As a matter of fact, I've now seen ice racing in 22 states, provinces and countries. I've even got a strong chance of adding a 23rd state, province or country in the near future. We'll see how that goes.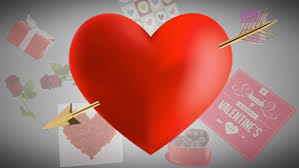 This was sort of a four-day holiday weekend. Valentine's Day was Friday. Then Saturday and Sunday were the weekend days followed by Presidents' Day (in the U.S.) on Monday. I was surprised the flights were so open on Valentine's Day getting me from Los Angeles to Minneapolis.
Getting home after tomorrow's racing in Saskatchewan was going to be challenging. I decided I will attempt to fly from Saskatoon to Vancouver on Sunday night after the races. Then I'll do my best on Monday to get from Vancouver back to Los Angeles when everyone else is returning from their three or four day weekend.
Sunday, February 16, 2020.

Today the Daytona 500 is being run. Quite frequently I am somewhere watching an ice race on the day of the Daytona 500. I'll record the show and watch it as soon as I get back home. It will be a challenge to avoid hearing who won the race before I get a chance to see it on a recorded basis. I watch almost all of my TV on a recorded basis. Not knowing the winner of the race in advance makes watching the event a lot more fun.
Was I satisfied with my stay at The Inn on College? Probably not. Yes, I got a low price. Yes, the room was modern, it had Wi-Fi and a flat-screen TV.
I found some of the hotel's policies onerous. The rules were much more supportive of the hotel and the guests. I think it should be the other way around.
I parked my car in front of the hotel, unloaded my bags and walked up the steps to the entrance. During check-in, the desk clerk wanted to give me a parking pass for my car and then have me walk out into the cold to put the pass on my dashboard. Frankly, I couldn't imagine anyone wanting to park their car in the hotel's lot if they weren't a guest of the hotel. Did I put the parking pass on the dash of my car? No, I did not.
The hotel clerk then led me to my room in the two-story hotel. I'm going to guess they may have had about a dozen rooms in total but that's just a guess. Before I could follow him I had to take off my shoes and leave them at the door. I don't have to do that when I stay at a Marriott.
I was given the keys to room number 15. This was when it was explained to me that my room did not have a bathroom. The bathroom was down the hall. This was not the first time I have had a hotel with a shared bathroom. I don't have any major problems with that. I just wasn't expecting that situation.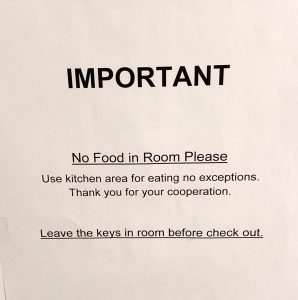 When the clerk was gone I noticed a sign on the inside of my room door. It told me that under no circumstances could I eat any food in my room. What? I've never ever seen that sign in a hotel room in the more than 5,000 different hotel rooms where I have stayed. Did I eat a package of Oreos inside the room tonight? You can bet your sweet bum that I did.
My room wasn't large but it was comfortable with the exception of the heat. There were no heating controls in my room. That was a problem since the temperature inside my room was probably about 85 degrees Fahrenheit. What could I do? I cracked the window just a bit to let in the below zero Canadian sub-arctic fresh air. That seemed to solve the problem. Overall, would I stay at The Inn on College again? Probably not.
Back in 2017 I first went ice trackchasing in the province of Saskatchewan, Canada. Let me define for you what ice racing is in terms of trackchasing. It's pretty simple. If the cars are racing on snow and ice then that's ice racing.
Lots of people seem to think that ice racing must be done on a frozen lake. No, that is not the case. Quite a bit of European ice racing, maybe most of it, is done on land-based tracks that are covered with ice and snow. Most of the ice racing in the U.S. happens on our nation's frozen lakes. Today I would be seeing my 113th-lifetime ice track.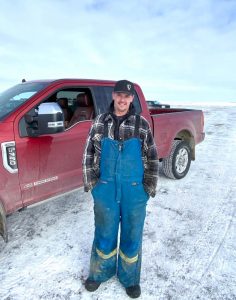 They only race during the winter in Rosetown, Saskatchewan once a year. Sometimes they move the track from one location to another. I was assured by my Rosetown contact Dillan Pelletier (above) that this year's track location was about 4 miles from where I had seen racing back in 2017. That was good enough for me.
By the way if you would like to read my Trackchaser Report or see my YouTube video and photo album from my visit three years ago here's a link: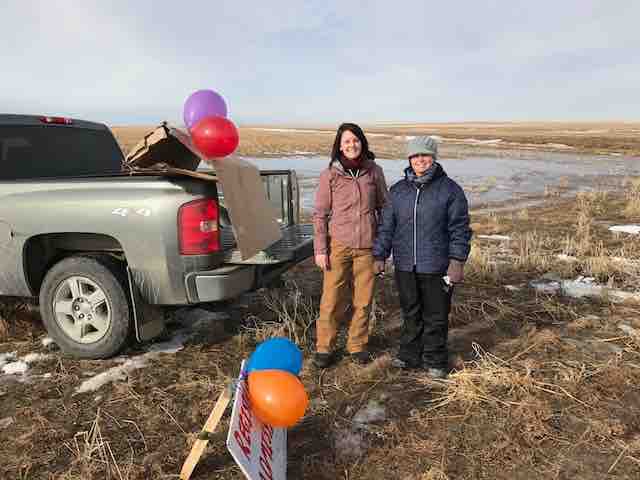 Dillan had also given me the GPS coordinates to the track. That was a good idea because the track was actually located in a "slough" on a large farm near Rosetown. Without these directions the track would've been more difficult to find.
I have found that when I use GPS coordinates as opposed to a point of interest or a specific address that the roads my GPS system recommends are often very rural. In today's case, my GPS directed my drive over 20 km of farm roads. What's a farm road? It's simply a gravel road, which in today's situation was also snow-covered. However, the road was clear enough to make me nearly all the way to the track.
What does "nearly all the way" mean? When I was within 300 meters of the GPS identified location I came across a sign that said, "Road closed". Oh my. I had driven so far, much of the drive on a one-lane gravel road, and I was so close to my destination and the road was closed? About that time a pickup truck came up behind me and continued on down the road. I figured if he was going to give it a try I might as well. It was just at that moment that I noticed off in the distance to the left that looked like a racetrack.
THE RACING
Pelch Services Ice Race – Rosetown, Saskatchewan
Wouldn't you know it? That WAS the racetrack. The track's official name was "Pelch Services Ice Race".  Today they were charging a reasonable five-dollar Canadian admission price. I remember that three years ago they charged $15 CAD per carload. I liked their per person charge much better this year.
Today's weather was going to be coolish but not all that cold considering the low temperature when I arrived was 3°F. The temperature only increased to 19° by the end of the day. The sun was out and there wasn't any wind. I didn't even wear my ski jacket despite the low temperatures.
Initially I thought today's track featured an ice and snow racing surface over land. As the day went on it was explained to me that this was a "slough" or a low spot in the farmland where water accumulated. Apparently out of the middle of today's Pelch Services Ice Race road course configuration the water was actually about four feet deep. So in point of fact this ice racing track was over a body of water but not a lake. It was over a slough.
They only race around Rosetown, Saskatchewan on the ice once a year. I think they've been doing this for four or five years. The race I saw in 2017 was either the first or second ice race ever. I was also told that they have moved the track every year although this location today is so good that they may use it again in future years. I hope not. If they change locations again next year I might be able to come back!!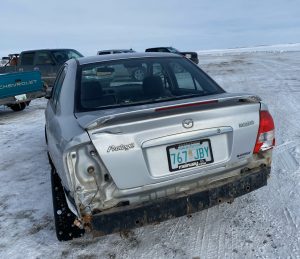 There were about 20 cars competing today. Many of these entries looked like they had been daily driver only just last week. Some even had license plates. I didn't notice any cars with roll cages. These truly were nearly daily drivers.
I had the chance today to renew acquaintances with several people I had met during my first visit up here. Quite a few people stopped to say hello and remind me of our previous conversations. Yep. Lots of nice friendly folks up this way. I was surprised at how many people mentioned they follow my trackchasing from my website or Facebook. Maybe that's why my website gets 20,000 views each month.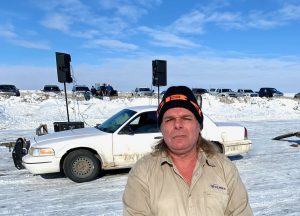 Most ice tracks do not have track announcers. However, Rosetown does. They had the same announcer whom I had met during my previous visit. The announcer was a fellow named Howard. Howard is connected to the Kindersley racetrack that I visited back in back in June 2013. The Flatlanders Speedway in Kindersley, SK was lifetime track #1,852.
Howard was a very entertaining announcer and gave me a nice trackchaser mention today. We spent a few minutes talking. Howard even took the time to handwrite out the Flatlanders Speedway schedule for 2020. The track will be racing about a half a dozen times.
Howard told me they have completely redone the track although it is still in its original location. Howard was such a nice guy and a great representative for Flatlanders Speedway. Even though it wouldn't be a "new track" visit if I return to Flatlanders you just never know when and where I will show up.
I also immediately was able to locate the man himself race promoter Dillan Pelletier. He was just pulling off the track after sustaining two flat front tires on his #13 ice racer. That's a problem when you have a front-wheel-drive car! Dillan solved that issue by putting the two flat tires on the rear of the car and his two still good tires from the rear to the front! He actually got around the track pretty well with that tire set up.
Dillan has been very helpful over the years with track information and race schedules and the like. It was good seeing him again today. It would be even better seeing him later on in the afternoon, which I'll tell you about soon.
Today's racing started with four heat races. Lineups were based on a random draw. For the most part, except for one heat race when the drivers didn't understand the drill, the races were run from a standing start. The top two heat race finishers moved onto the A-main and the rest of the heat race drivers went to the B main.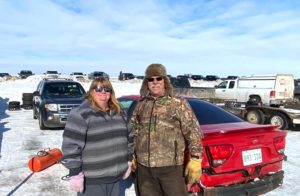 I spent quite a bit of time talking with the Knight family. Carrie (mom), and dad and the two daughters all have first names beginning with the letter "C". I chatted with these folks during my first visit. The two Knight daughters both race and their parents are the pit crew.
I was chatting with one gentleman named Cordell Goheen. Cordell was driving a small Kia SUV numbered 77. He asked me if I might like to ride along with him in the feature event. He had already committed the front passenger seat to a young man but told me that I could ride in the backseat if I wanted. Of course, I would want to do that. Doing something like that is exciting and today's race was extra so.
There were several things that made today's ice racing more enjoyable than most. First, was the people. I'll bet I talked to ten different groups of people who either remembered my visit back in 2017 or who wanted to just come up and say hello today. Canadian folks are always nice about that. It was great having an announcer who kept everyone informed and entertained, which is the job of the announcer. Finally, despite the temperatures being cold it really wasn't that bad with the sun and no wind.
Let me just say riding in the back of car number 77 was a real treat. It was exciting. We started fifth in a seven-car field in the A-main. You absolutely do not want to miss the video on this one. There were two or three yellows for disabled cars, which created restarts. Just like in NASCAR today's restarts were wild!
I'm 6'3" tall. With a racing helmet, I'm about 6'8" tall! Sitting in the back of a Kia SUV didn't leave a lot of headroom! One of the advantages of being inside the race car was that it was warm.
However, at about the seventh or eighth lap of our 10-lap A main event that warmth turned to cold. What happened? Well…it was not only getting colder in the car but the wind and snow flurries were hitting me like small specks of ice chips. What changed? Running down the front straightaway car #36 "doored" us. I'm sure it was unintentional. When that happened the right passenger side window immediately shattered into a million pieces. Most of that glass flew into the back seat where I was riding. If you watch my video I think you'll see that window shattering with the benefit of slow motion.
I'm going to guess the car's ran down the front straightaway in about 60 MPH (that's about 100 kilometers per hour). I wish every fan watching the races could be inside the race car for just one event. There is a LOT going on from the driver's point of you. Early in the race, we were held up by a car and Cordell did an excellent job of not touching that car. Despite the fact that we were racing on an icy surface every one of the racers did a good job of not seriously running into each other although we definitely had our scrapes during this race. Don't miss the video. I had an outstanding time and thank Cordell for inviting me to join in. It was nice having one of the drivers, Evan, come up to say hello after the A-main as well.
AFTER THE RACES
There were still a couple of races, including the mechanic's race and the powder puff race, scheduled following the A man. I had been on the ice for more than three hours and I still had an hour and a half drive back to the airport. I couldn't miss my flight so with the conclusion of the A-main event I headed for the exit. That was going to be an eventful decision.
The directions from my GPS to the ice track and back toward the airport recommended I take the gravel/farm roads for 20 km before catching the Route 7 highway. I had used the farm roads coming out to the track. They were clear enough for me to pass easily. Off I went headed back to the airport.
I'm not really sure if I was taking the same farm road back to the airport as I had originally taken to the racetrack. The farm road heading back to the airport seemed to have much more drifting snow. I picked my way gingerly through the first 16 km of the 20 km farm road ride.
I was driving the Avis Rental Car Racing Hyundai Elantra with front-wheel drive. It was doing a good job but when I got into an extra heavy section of drifting snow it wouldn't go any further. Stuck! This was a problem.
Saskatchewan is very flat. Here I was stuck out on a rural desolate farm road in the middle of the winter with a temperature hovering at about 10°F. I knew that I was only 4 km from the highway. It also looked as if I might only be one or 2 km from a nearby farm. I assessed my options.
Thank goodness I had some decent cell service even though I was located in such a rural area. What could I do with my phone? Luckily I have friends in Saskatchewan.
Let me try to quantify that for you. I had exactly two friends in Saskatchewan that I could contact via phone. First, I used your Facebook Messenger to give a call to track promoter Dillan Pelletier. As I expected he was busy running around organizing the races and actually racing in them himself. My call went to message with Dillan.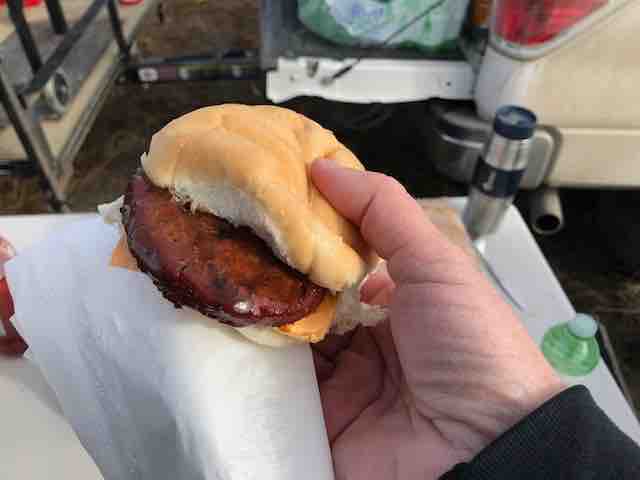 I had one more shot. There was a fellow named Duayne Leys that I had met at the 2017 Saskatchewan ice race. I don't know if I actually met him as in a personal meeting. He was running the concession stand at the track. I ordered a hamburger (above!) from him. Later he contacted me and we have stayed in contact from time to time on Facebook.
Here I was calling a fellow who I had never officially met and when I did officially meet him back in 2017 it was only for a short time. I called Duayne and re-introduced myself and explained my situation.
Duayne had not been at the race today. However, he was more than willing to help me in any way that he could. I sent him a screenshot of my Google maps location. Duayne was able to make a guesstimate asked exactly where I might be.
He had a friend who owned a garbage truck. He told me he would call his friend and soon I would be rescued. I've got to tell you that these folks up in Saskatchewan, especially around the Rosetown area are friendly, nice and willing to go out of their way to help someone who needs it.
About this time I got a call back from Dillan. I explained that I had simply driven out of the racetrack straight on a farm road and never turned off of that road. Dillan pretty much knew where I was. He told me that he and his brother, Keaton, would be there in a flash.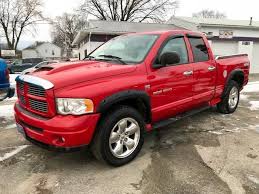 It wasn't long before I saw a huge red Dodge Ram pickup truck (above – like their truck but not their truck) fishtailing down the farm road at a high rate of speed in my direction. That was a welcome sight.
Dillan and Keaton assessed my stuck in the snow situation. First, they were sort of amazed that I had made it that far considering what I was driving. Then they both got in front of the car and simply pushed me out of the rut that I was stuck in. From there I was able to follow in their tire tracks back to the nearest main highway. They told me to make a right and head on into Rosetown. From there my GPS could handle hard road recommendations. I did just that.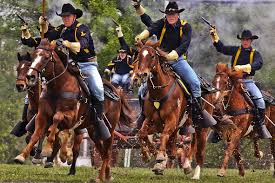 Folks, I don't know how to say this in any more of a straightforward or sincere manner. When you're stuck in a bad situation and you don't have too many options that's a bit concerning. Then when the Calvary comes to help that is very much appreciated.
I can't be any more appreciative of the help I received from these guys today. The first call I made once I got back on the highway was back to Duayne asking him to cancel the help he was sending. I will remember what these guys did for me for a long time. Thank you!
Tonight I would be flying from Saskatoon, Saskatchewan over to Vancouver, British Columbia. Considering I was flying on a standby basis and could only get on an airplane if there was an open seat available this was the best option. I did have a chance to stop on the way back to the airport for a quick dinner at Tim Hortons and to fill up my rental car.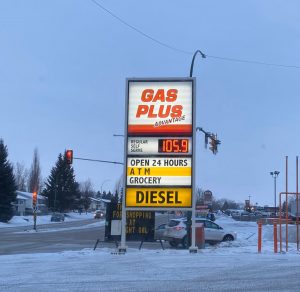 Canadian fuel is always a little bit more expensive than what can be bought in the U.S. Today I paid $1.05 Canadian dollars per liter. That equates to about three dollars in U.S. currency per gallon. Fuel was selling in Minnesota for about $2.40 a gallon. The cost of my rental car for one day was only about fourteen dollars!
When I talk to the friends I make at the racetrack and other places many of them are pretty envious of my hobby of trackchasing. They normally see me at the track and know that I've been somewhere else far away last week and I'll be somewhere else next week. It sounds like a pretty exciting lifestyle and really for the most part it is.
However, not everyone gets to see or consider the behind the scenes activity that makes my trackchasing possible. Tonight I arrived into the Vancouver airport at about 9 p.m. I gained a couple of hours with time zone changes.
There would be no chance to catch a plane back home from Vancouver tonight. That being the case, I stopped at one of my Priority Pass sponsored airline lounges and had a quick snack and a Diet Pepsi. I made a couple of phone calls back home and then went to my, "hotel" for the night.
It was now about 10 p.m. My flight was leaving tomorrow at 6 a.m. There really wasn't time to make going offsite to get a hotel a worthwhile financial experience. In the past I've slept overnight in the Vancouver airport. It's really one of the best airports that I've slept in anywhere in the world for being quiet and safe.
I had arrived from Saskatoon into the domestic section of the Vancouver airport. Tomorrow I will be leaving from the international terminal to go from Vancouver to Seattle. It didn't take me long to find a row of four seats outside of security with no armrests. I secured my baggage and computer to the steel seats and slept overnight in the airport right there.
Sleeping overnight in something other than a hotel is not new to me. As you can see from the above photo lots of people do it. A couple of years ago I slept overnight either on an airplane, in the airport or in my car some 43 nights. I'm pretty sure that's a personal record. It's not that difficult to do but it's certainly not as nice as being able to sleep in a comfortable hotel.
I would also be flying standby from Vancouver to Seattle. I think there were seven seats open and I was number three on a standby list of about 10 people. I made that flight.
Next up I needed to catch a plane from Seattle to Los Angeles. This was going to be a little tougher standby flying situation. Today was the Presidents' Day holiday in the United States. Everyone would be coming back from their four-day weekend, which included Valentine's Day and now Presidents' Day.
There are lots of flights from Seattle to Los Angeles. I missed the first one by one seat. If just one paying passenger had not shown up or misconnected I would have made the flight but I didn't.
That meant I had another two hours until the next potential flight to take me back home. Whenever I'm in the airport I do a lot of walking. Today I covered more than four miles walking in airports in first Vancouver then Seattle and finally Los Angeles.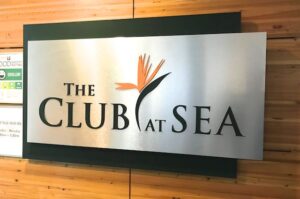 I had enough time in the Seattle airport to use one of my Priority Pass airline club sponsors. At the Club at SEA I hopped on an elevator with a man and his wife. When the elevator doors opened to the club I let them get off the elevator first, which meant that they would be showing their credentials to get into the club before me.
As Carol is fond of saying, "no good deed goes unpunished". Rather than the man and wife quickly clearing the club entrance they had trouble with their Priority Pass card. According to the gentleman his credit card of been hacked and he was in the process of getting a new credit card. This situation had temporarily invalidated his Priority Pass membership. Ultimately the couple were refused entrance to the club.
I asked the clerk if it would be OK if the two of them came in as guests of mine since they were stranded. She told me that would be just fine. They entered the club under my membership and offered their thanks.
Whenever somebody helps me like Dillan and Duayne did when I got stuck in that snow-covered farm field road I want to try to "pay it forward" as soon as I can. Although my help with getting this husband-and-wife team into an airline club wasn't as big of a deal as the guys who helped me get out of a precarious driving situation it was what I could do today to pay it forward.
From there I eventually did catch a flight from Seattle back to Los Angeles. This had been a great trackchasing weekend. Virtually every trackchasing trip that I have ever taken truly is. Remember I am a volunteer at this. No one makes me do it. If I didn't have fun I wouldn't do it. I've done these trips for years so that means I must be having a lot of fun with it.
I had met some of my friends from the Central Minnesota Ice Racing group on Saturday. It was good seeing those guys and then seeing their racing. Then I had joined even more friends from Saskatchewan and was lucky enough to come see one of their events when they only race one time each year. All very nice people.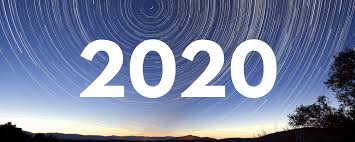 I don't think I'm done ice racing for the 2020 season. I got some special plans and if and when they come about I'll tell you all about them. Carol and I even have an international trip coming up in the next couple of weeks. Yes, trackchasing keeps me busy with meeting the people, seeing the racing and seeing the local sites that make all this a most fun adventure.
Good afternoon from Rosetown, Saskatchewan, Canada.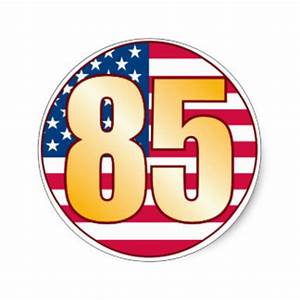 Randy Lewis – 85 countries – 2,608 tracks.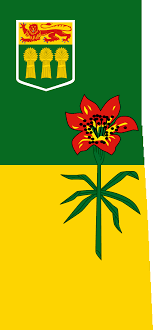 Saskatchewan
The Land of Seed and Honey Province
This afternoon I saw racing at my 9th-lifetime track in the Land of Seed and Honey Province, yes, the Land of Seed and Honey Province.  I hold the #1 trackchasing ranking in Saskatchewan as I do in four of Canada's ten provinces.
Thanks for reading about my trackchasing,
Randy Lewis
World's #1 Trackchaser
Peoria Old Timers Racing Club (P.O.R.C.) Hall of Fame Member
Saskatchewan sayings: Taking the Grids
We've a lot of land, and not too many people to fill it. That's why you'll find roads of varying construction around Saskatchewan. With 26,000 kilometres of paved road, but 134,000 kilometres of grid roads you often need to 'take the grids' to get to your destination. What we simply mean is that you need to drive on graveled, unpaved or unsealed roads designed in grids to get to where you're going.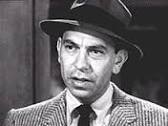 JUST THE FACTS
LIFETIME TRACKCHASER COMPARISONS 
The three most important trackchasing comparisons to me are:
Total lifetime tracks seen
Total "trackchasing countries" seen
Lifetime National Geographic Diversity results
Total Lifetime Tracks
There are no trackchasers currently within 735 tracks of my lifetime total.  Don't blame me.
Randy Lewis, San Clemente, California – 2,608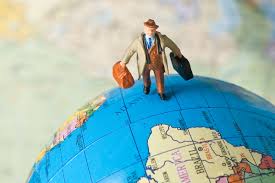 Total Trackchasing Countries
My nearest trackchasing competitor, a native of Belgium, has seen racing in more than 30 fewer countries compared to my lifetime total. 
Randy Lewis, San Clemente, California – 85
Current lifetime National Geographic Diversity results
Randy Lewis, San Clemente, California – 3.96
That's all folks!  Official end of the RLR – Randy Lewis Racing Trackchaser Report
Click on the link below to see the video production from the racing action today.
Click on the link below for a photo album from today's trackchasing day.  You can view the album slide by slide or click on the "slide show" icon for a self-guided tour of today's trackchasing adventure.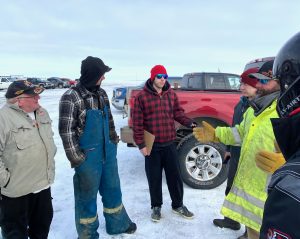 Another fine day of ice racing way up in Saskatchewan