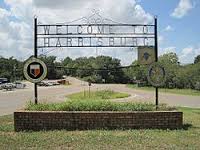 Greetings from Harrisburg, Arkansas
.
.
From the travels and adventures of the "World's #1 Trackchaser"
 .
.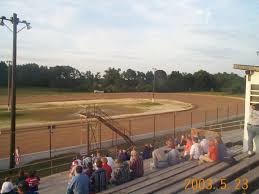 Poinsette County Speedway –  Track #404
Highlights
My third lifetime Arkansas track visit – 1999.
I didn't begin writing my famous Trackchaser Reports until about track #430.  With the Poinsette County Speedway being track #404 (more than 1,900 tracks ago as this is written!) the track just missed the cut.  I do know that Randy Wright in car #19 was the feature winner.  Carol and I attended the races on this evening with Allan and Nancy Brown.
This was what I have always called a "classic" trackchasing weekend.  A classic weekend is when I see a race on Friday and Saturday and Sunday.  Back in 1999 I wasn't seeing any figure 8 racing.  At the time figure 8 racing was not "legal" in trackchasing.  I wasn't seeing much in the way of county fair racing or racing on road courses.  As a racechaser I was an oval track fan, mainly contested on dirt tracks.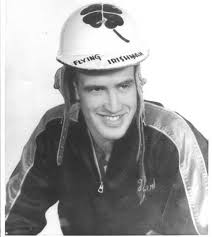 The Friday night show for Carol and I was over at the Kentucky Lake Motor Speedway in Gilbertsville, Kentucky.  Steve Francis #15 won the feature.  A highlight on that evening was running into one of Peoria Speedway's most famous drivers, Herb Shannon.  I would meet "Herbie" again, and talk to him at length, during my induction into the Peoria Oldtimers Racing Club Hall of Fame.  On the Sunday of this weekend we ventured over to the Memphis Motorsports Park to see NASCAR's Jeff Green win the main event at this Tennessee track.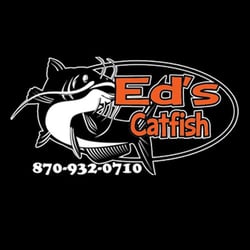 I have almost no memory of the racing at the Poinsett County Speedway.  My limited notes do remind me that we had dinner with the Browns at "Ed's Catfish Restaurant".  What was most memorable about our meal?  Everything was fried including the green beans!  Ed's Catfish is still in business in Jonesboro, Arkansas, although not highly rated on Yelp!
You might have remembrances about the Poinsette County Speedway.  If so, please feel free to share in the comments section below.  If you have any photos from back in the day, send them to me at Ranlay@yahoo.com.  I'll try to include them here.