HAWAII
The Aloha State
.
.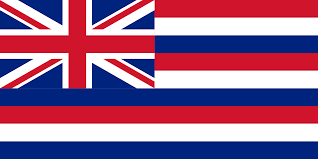 From the travels and adventures of the "World's #1 Trackchaser"
Highlights
All-Time Favorite Hawaii Track:
Paradise Speedway – Puunene
Current lifetime trackchasing state rank: 1
Best Memories: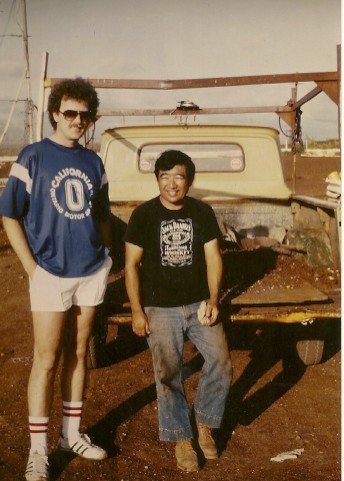 Carol and I have been to Hawaii more than 50 times. The first time I ever went there to see a race was in the early 80s. The big island of Oahu had a hurricane earlier in the week. The Hawaii Raceway Park's electricity was still out from the storm. That was my very first cancellation due to a hurricane! I still have photos with the track promoter (above) and I standing in the weeds next to disabled race cars on a beautiful sunny day at the track. However, I would come back in 1984 to see my first ever race in the Aloha state.
Seventeen years later we were in the stands for our first race on the island of Maui. We've had 2-3 weeks of timeshare ownership in addition to owning three condos on Maui over a period of 30 years. The Paradise Speedway normally only raced once a month so tying it into our vacation visits was random. Yes, the Paradise Speedway was a dust and bug pit at times but it was my favorite track in the state.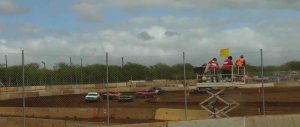 Later, in 2014, we returned to the Big Island for racing at the short-lived Kaleiloa Raceway Park. We went there expecting to see racing on their oval and road course. Instead, they ran on the oval and a figure 8 track! Didn't matter to us. Carol was seeing her 400th track that day!
If you see a track link in the above list simply click on it to be transferred to my Trackchaser Report. Here you will be able to read about my adventure at this particular track. Not only will you learn about my time at the track but you'll hear about all of the interesting people, places and things I encountered during the entire trip, coming and going, to that speedway. Most of my Trackchaser Reports will also include a photo album and YouTube video. Check it all out. Don't be afraid to use the "search" box in the upper right corner of my website's home page. Just type in the track name or whatever and you'll be directed to the place you want to be.
Below is a key to surface types and track configurations so you can understand the above list just a little bit easier.
Surface types:  D-dirt; P-paved; M-mixed
Configuration types:  O-oval; RC-road course; F8-figure 8 track