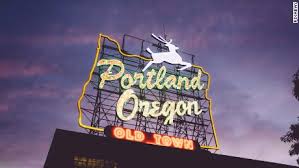 Greetings from Portland, Oregon
.
.
From the travels and adventures of the 
"World's #1 Trackchaser"
.
.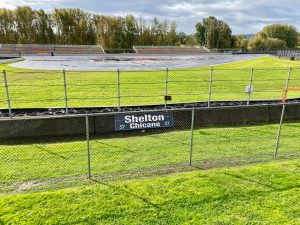 Portland International Raceway
Asphalt road course (no chicane)
 Lifetime Track #2,594
The EventVideo PlusPhotos
THE EVENT
I AM A TRACKCHASER.
My name is Randy Lewis (above with president of Tunisia race federation). I live in San Clemente, California. I am a "trackchaser". I trackchase. Before you discovered my site had you ever heard of trackchasing? Maybe not? So….what the heck is trackchasing? Sit back, take a read and you'll be an expert on my hobby of trackchasing when you're finished.
Here's my best explanation on what trackchasing is to me.
Trackchasing is a three-pronged hobby. I'm a racing fan. I love to travel. I love to analyze opportunities to get the most out of everything while saving time and money.
Trackchasing fills the need for all of the above. The racing part of my trackchasing has me trying to see wheel to wheel auto racing at as many different racetracks as I can all over the world. Yes, all over the world. So far things are going pretty well. As this is written, I've seen racing in 85 countries at more than 2,500 tracks. As a matter of fact, I've seen racing at more tracks than anyone else in the world.
Equally important to me are the things I get to see and experience over the "long and dusty trackchasing trail". I call these adventures "Trackchasing Tourist Attractions". You won't want to miss my "Trackchasing Tourist Attractions" page. Here's the link:  Trackchasing Tourist Attractions or my "Sports Spectating Resume" page, Sports Spectating Resume on my website at www.randylewis.org.
I live in southern California. That's probably the most inconvenient location in the country for seeing tracks in the U.S. Most of the racetracks in the U.S. are located well over 1,000 miles from where I live. As a matter of fact, my average trip covers 5,000 miles and more. I take 35-40 of those trips each season. In any given year I will travel well over 200,000 miles, rent more than 50 cars, and stay in more than 150 hotel rooms.
I get the chance to meet people all over the world. With trackchasing trips to 85 countries and counting just getting the chance to experience so many other cultures, spend time in their homes and meet their friends is a huge reward for being in this hobby. I am indebted to several of these folks for their help and friendship.
It takes a good deal of planning to do the above and not spend my entire retirement portfolio. I enjoy the challenge, the travel and every other aspect of "trackchasing". In reality, my trackchasing hobby is a lot like being with the carnival. I breeze into town, stay a little while and then head on down the road.
I've tried to tell you what the trackchasing hobby is to me. Now I will show you what trackchasing is to me in pictures and music. If you watch just one YouTube video this year, this is the one to watch.
You will see how a simple trackchasing trip takes me a long way from my environment in California and most importantly not just in miles. My hobby is about seeing and experiencing the things that most folks walk right past. Check this out. It might just make your day.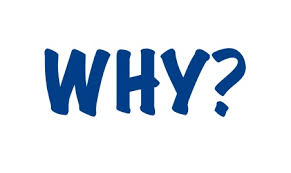 Trackchasing….this is exactly why I do it
Today's adventure was one more of the 2,000 trips that have taken me up, down and around the proverbial long and dusty trackchasing trail.  If you would like to see where I've been and experience those adventures here's the link: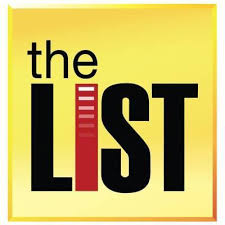 If you've got a question, comment or whatever please leave it at the bottom of this report.  It's very easy to do.  Or you can visit me on Facebook.  Thanks!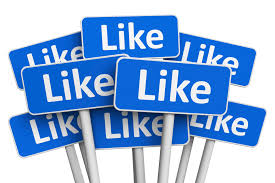 FOREWORD
Wednesday, October 16, 2019.
This is going to be an unusual trackchasing trip. If you have followed my hobby for long you know that I've had a lot of trips and most have been pretty unusual on many fronts.
This one paragraph overview would tell you that,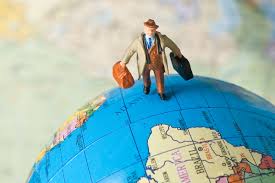 "This weekend Carol and I are traveling to Vancouver, British Columbia, Canada for the express purpose of seeing our very first Canadian football league game. Then Carol will return to Los Angeles after being in Vancouver for just two nights. I will continue on to Portland, Oregon for a road course race. Following my stop in Portland, I will fly from Portland to San Francisco and then to Mexico City. Once there I will ride a bus for more than two hours to see the NASCAR Mexico Series race in Puebla, Mexico".
In all of your life have you ever heard of a four-night travel and vacation itinerary like this one? Do you know anyone who travels to support their hobbies more than I do? I want to be, "that guy" in your life. When you are hanging around your buddies or your buddettes you can regale them with stories about, "that guy" that you know out in California who did that or did this. If I can fill that spot in your life I think we'll both have a good time.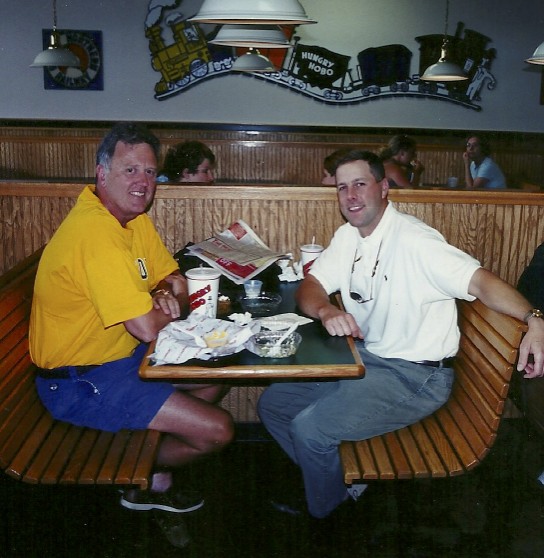 The trip began on Wednesday night. We had guests over to shoot some baskets, tell some tales and eat some dinner. Mr. Pryce Boeye (above with Pryce at one of his Hungry Hobo restaurants in the Quad Cities) and his son Eli were in town. They live back in Illinois. Pryce and I have played golf together about one million times. Much, but not all, that golf was when he lived here in Southern California and we were members of the Pacific Golf Club.
When we get together it seems as if we can talk "story" for a very long time. Pryce's son Eli is quite a high school baseball player. Maybe he will make it to the majors someday you never know. We capped off our evening with dinner at the Los Patios Mexican restaurant. Carol and I can be found there on most Tuesday nights. We are attracted by their "Taco Tuesday" offerings.
The next morning the World's #1 Trackchaser and the World's #3 Trackchaser left on another trackchasing adventure. When Carol comes along on a trip I'd like to make it just a little more "genteel" if that is all possible. I'll try to manage our hotel accommodations, our departure and arrival times and that sort of thing so as to maximize her own personal comfort. She doesn't ask for it. She just deserves it.
Thursday, October 17, 2019.
On this morning we would both drive our cars separately to the Los Angeles International airport (LAX). We were leaving on this trip at the same tie but were returning on separate itineraries.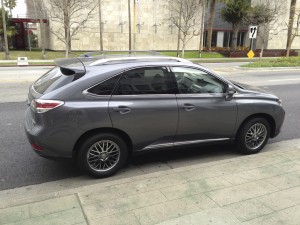 I have a long-time airport parking sponsorship where I can park the Carol Lewis owned and MFunds sponsored Lexus RX 350 (above) in a special parking garage at LAX. However, when Carol drives the Randy Lewis owned Richardson-Vicks sponsored Lexus RX 350 she doesn't have any sponsorship. I remedied that situation by going online and getting some discount parking at LAX. You might've noticed that she drives a car owned by me and I drive a car on by her. Why? If I told you I might have to harm you.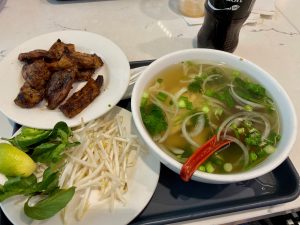 Today we would fly with one of our airline sponsors from Los Angeles to Seattle and then over to Vancouver. In Los Angeles, we relaxed inside the Alaska Airlines Lounge until our flight was ready to board. Then in Seattle, we had lunch at our Priority Pass sponsored restaurant, Bambuza. Bambuza just recently become one of my sponsors. I'm just beginning to understand how to maximize my usage of their products and services. Pretty much everything I do in life requires its own special strategy to maximize results.
The weather forecast for Vancouver was going calling for lots of rain, wind and cool temperatures maxing out at about 50°. That's not that great for walking around and seeing things in a foreign city. The weather forecast for my races in Portland and Mexico was not dramatically better again calling for a high probability of rain.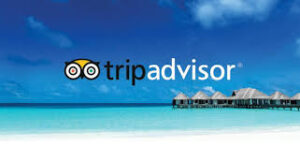 I had been in touch with my buddies on TripAdvisor. They helped me evaluate the decision of getting a rental car compared to taking Vancouver public transportation such as taxis and the skyway. With this advice, we chose to go the public transportation route. For suburbanites like us, it's always an adventure to ride metro systems and the like.
Clearing Canada's border control was easy inside the Vancouver airport. We grabbed a cab for the 10-mile ride to our Element Westin Hotel in Burnaby, a nearby suburb of Vancouver.
Right now $0.76 in U.S. currency will buy a dollar's worth of Canadian currency. That means if something costs $10 Canadian it's only about $7.40 U.S. Our cab ride with tip was 48 bucks CAD but came with a 24% "discount".
I always say, "When Carol comes along on the trip I get upgraded". The Element Westin Hotel is part of the Marriott chain of hotel brands. When we arrived, because of my titanium elite status, they upgraded us to a one-bedroom suite. A very nice breakfast for two was included. The hotel waived the $23 daily ultra-high-speed Wi-Fi charge. All the while I was earning more points with the Marriott frequent stay program called, "Bonvoy". I was also earning points on my Chase Sapphire Reserve credit card. All of those points will be rolled over in time to create fun adventuresome experiences in the future.
By the time the dust settled it was nearly 8 p.m. Rather than go out for dinner we simply snacked from what we had saved in today's restaurants and airplanes.

Tonight UCLA was playing Stanford in football on national television via the ESPN channel. Unfortunately, ESPN was not available since we were in Canada. I couldn't even stream ESPN on my phone since we were in a foreign country. That being the case we listened to the game on SiriusXM satellite radio. Our UCLA Bruins a four-point underdog but surprisingly came away with a 34-16 victory. This was the first time the Bruins had beaten the Cardinal in 11 years! I saw many of those losses!
Friday, October 18, 2019.
It's always fun to have a full day for touring in the middle of one of these trips. I don't get that often. For me, that's very relaxing.
In the early part of the day, we had to do some personal housekeeping. We stopped at a drugstore that had a Canadian post office inside. There Carol was able to get stamps for her postcards. She loves mailing postcards to our younger relatives keeping them abreast of our worldwide travels.
On the way to ride Vancouver's skyway system, we stopped in a huge shopping mall. There we had lunch at one of those Mongolian Grill type restaurants. This one was where you pay for your food by how much it weighs. In a situation like this we pick out the food, hand our selections to the cook and then he grills it right in front of us. We love eating in restaurants like this.
Then we did something that we NEVER do on one of these trips. We stopped at a jewelry shop inside the mall. It was a high-class fancy jewelry shop.
It wasn't that long ago that Carol injured her ring finger on her left hand. The knuckle swelled up and just before it did she was able to remove her wedding ring. However, since the swelling hasn't gone down completely and might not ever she's not been able to put her wedding ring back on. That being the case we entered the jewelry store with the objective of buying her a new, hopefully inexpensive, wedding ring. Everything worked out surprisingly well on that front.
Next up was the first of two Trackchasing Tourist Attractions on our agenda for today. According to TripAdvisor, a travel site that I use frequently, the #1 tourist attraction in all of Vancouver is Stanley Park.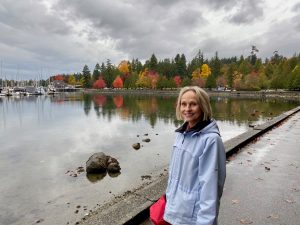 Stanley Park is a pretty amazing place. First of all, it covers 1,001 acres. Most of the man-made structures in the park were built between 1911 and 1937. There are more than a half-million trees inside the park. Some stand as tall as 250 feet and are hundreds of years old. Stanley Park was named, "top park in the entire world" by TripAdvisor. That's impressive.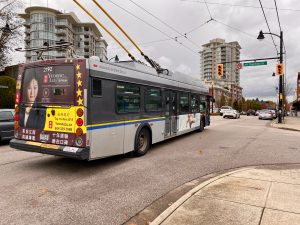 At the last minute, we decided to hop on a city bus to travel about 10 miles to Stanley Park. However, before we had covered half of that distance we had probably stopped more than 20 times. This wasn't working. We got off the bus and grabbed a taxi out to the Park.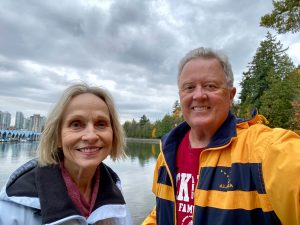 Today was a cool, damp and rainy day. Nevertheless, we still were able to do a good hour of walking through the marina, which is part of Stanley Park as well as some of the forested area. This was not the best way best day for touring. I know that I want to come back sometime when I can do Stanley Park just a little more justice.
Given the weather conditions, I figured that we could simply grab a cab from Stanley Park over to BC Place in downtown Vancouver. Tonight we would be seeing our first ever Canadian Football League game between the BC Place Lions and the Saskatchewan Roughriders. I was really looking forward to that.
The distance between the park and the football stadium was only 1.6 miles. Off we went walking in the direction of BC Place hoping to grab a cab. However, there was a good deal of traffic on this Friday evening and the spaces available to hail a cab were limited. Before we knew it we had walked the entire 1.6 miles and were in front of BC Place.
I had purchased my tickets to the game on StubHub. Sometimes I'll buy tickets to sporting events like this from local sellers who have an extra ticket they don't need. I thought it might be better, in this example, to simply go online and buy the tickets for $30 or so.

BC Place has an interesting history. The stadium opened in 1983. It was built as an indoor structure with an air-supported roof, the largest of its kind in the world when it opened. The stadium also served as the main stadium for the 2010 winter Olympics, which Vancouver hosted.
In 2007 the stadium experienced a major roof deflation with the accumulation of snow and ice. It took more than a year and $150 million for renovations to fix the problem. The updated stadium now features the second-largest high definition scoreboard in North America after the one where the Dallas Cowboys play, AT&T Stadium. We've been there too!
I guess you could say that my overall hobby is simply seeing and experiencing things that I've never seen or experienced. A lot of these experiences are centered around sports. If you check out the tab on my website titled, "Sports Spectating Resume" you'll get some idea about where sports spectating has taken me.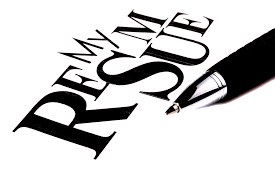 Randy's Sports Spectating Resume
You'll find out that I have seen the biggest events in the world in several different sports and continue to do so.
Nevertheless, after having seen football games as big as the Super Bowl, after having had season tickets to the Cincinnati Bengals and Los Angeles Rams and after having seen well over 50 games in the Rose Bowl I had never seen a Canadian football league game. That hole in my resume would be filled tonight.
The host BC Lions were having a losing season. That probably knocked down the crowd attendance tonight. Local fans like to follow winners, not losers. I studied up a little bit and found out that Canadian football league rules are different in some important aspects compared to American football.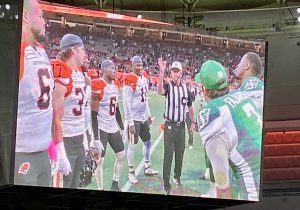 One of the biggest differences is that Canadian football operates with 12 men on each team, not 11 as it is done in America. The football field is also 110 yards long compared to 100 yards in the U.S. That means that an even better seat than being on the 50-yard line as being on the 52.5-yard line!
I always consider the seat location printed on my ticket to be a recommendation. Of course, I fully appreciate any and all recommendations given to me by any and all sources. However, with sporting events, if the recommendation the club has provided me isn't something that meets my needs I will simply find a seat that does. That's what we did tonight.
The temperature inside the indoor Stadium was pleasant. The concessions were extremely low priced especially when the Canadian currency discount was figured in. We had a grand time. Please don't miss the photos and video clips from our experience.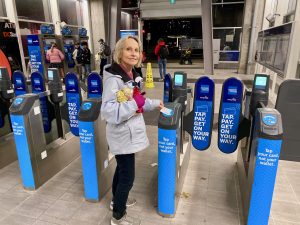 After the game, we rode the Vancouver Skyway, which some might call the subway, from the stadium back to near our hotel. We had completed our two-night mini-vacation To Vancouver, British Columbia, Canada. Tomorrow Carol would head back to Southern California. I was flying to Portland Oregon.
Saturday, October 19, 2019
Carol is flying standby from Vancouver back to Los Angeles. She doesn't do that very much by herself. Luckily the flights were wide open and I was reasonably assured she would make it on her own. She did.
Separately I was flying standby from Vancouver to Portland. That worked out just fine. It wasn't long before I had gathered a rental car and was headed out to the nearby Portland International Raceway.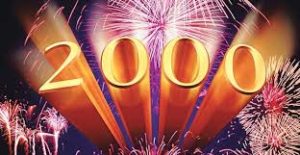 This was not my first visit to the Portland International Raceway. Back in 2000, I made a visit to PIR. Here's a link to my review of that particular trip.
Portland International Raceway with chicane – 2000
When I first went to PIR I really wasn't very concerned about the configuration that I was seeing. In point of fact, I'm sure that back in 2000 I probably thought there was only one configuration that was used at the Portland International Raceway. Separately you will read that since that first visit trackchaser trip to PIR trackchasing's rules for counting road course racing have changed. Chasers are now allowed to count up to two different variations at one facility, assuming the variations are significant enough. What does "different or significant" mean? One configuration must have at least three turns and one straight that the other configuration does not have/use.

I take trackchasing's rules very seriously. I would be the first to admit that I think some of the rules aren't very good. Nevertheless, it doesn't really matter what I think about the rules. If I want to be able to compare my results with others there needs to be a common set of rules. I like having those comparison opportunities available. Therefore I follow trackchasing rules to a "T".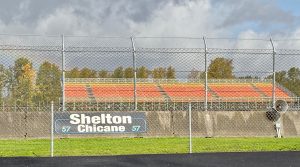 Using intuitive deduction along with the feedback from several experts in the field I determined that back in 2000 I had seen racing on the configuration WITH the "Shelton Chicane". This is the longer version of the two PIR configurations. Today I would be seeing racing on the shorter or "no chicane" track.
Below is a summary of a comparison between the chicane and the no chicane racing configurations at the Portland International Raceway. This information comes from the most credible sources that exist in the racing world today.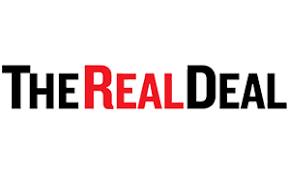 To chicane or not to chicane…..the long and the short of it
There has been some confusion within the trackchasing community regarding which road course configurations are at the Portland International Raceway. The research shared below is meant to clear up any confusion that may exist. This is a message I sent to Paul Weisel, who had just recently made a visit to PIR.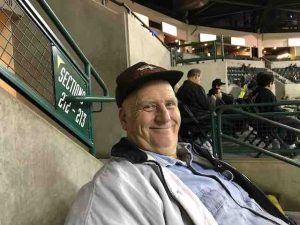 Greetings Paul,
As you may know, I follow the goings-on within the hobby of trackchasing closely as regards the countability of racetracks. If all trackchasers don't stick to a common set of rules then comparing one's reported track totals with another trackchaser is impossible. You can imagine my chagrin when trackchasing commissioner Guy Smith reported in an email communication about his experience with you. I was both shocked and dismayed when Mr. Smith appeared to quote you incorrectly. I can imagine it would make you feel most uncomfortable having someone else share "your words" incorrectly with a such large audience.
As a refresher, this is what Mr. Smith had to say:
"Had an interesting email from Paul Weisel this week.  Years ago when former USAC Technical Director, Indy Car Chief Mechanic and Hall of Fame member Mike Devin joined our group, he submitted two tracks for Portland International, OR.  I had only ever known of one.  I asked and he assured me he saw two different course variations there.  Who was I to question, he's Mike Devin for goodness sake!  It was a huge honor to have him send his track resumer (sic) for publication.
This week Paul also reported a second Portland track, with an explanation.  Paul called what he saw the "SCCA Configuration" which was actually the longer track.  He said this version included turns 1, 2, and 3 added and two shorter front straights.  The Indy Cars ran with those turns removed and just one long front straight.  Their first turn was "turn 4".  Thus, the Indy Cars use the shorter course, and the SCCA uses the longer course."
Paul, I have been in communication with Mr. E.C. Mueller who is the Portland International Raceway track manager and historian. He tells me that prior to 1984 the track had numerous configurations. Indy type racing cars first visited PIR in 1984.
In order to slow the cars down just a bit, a chicane was added to the PIR configuration for the Indy type cars in 1984. The configuration with the chicane is now known as the "long" course. The long course has 12 turns and measures at 1.967 miles. The track configuration without the chicane has nine turns and a lap distance of 1.915 miles. This is known as the short track even though it is only 5/100 of a mile shorter!
IndyCar races exclusively on the long track. They have raced only on the long track WITH a chicane since they first came to PIR. In talking with Karin the president of the Oregon SCCA division they also race only on the long track. So….does anybody race on the short track?
The Cascade Sports Car Club also holds events at PIR. This year, as an example, Cascade has four different race dates. With two of those dates, they use the long course with the chicane and on two of those dates they use the short course without the chicane. The Cascade Sports Car Club is the only group that uses the course without the chicane (the short course) for car racing.
Mr. Smith apparently misstates your understanding of the situation when he says "the Indy cars ran with those turns removed and just one long front straight". According to Mr. E.C. Mueller, the Indy cars (including CART) have ALWAYS used the chicane. The chicane was added because without it the Indy cars would simply have too much speed running down the long straightaway.
Mr. Mueller's assertion can be confirmed by reviewing the information supplied by Racingcircuits.info. This link shows the complete history of the track's configurations dating back to the mid-60s.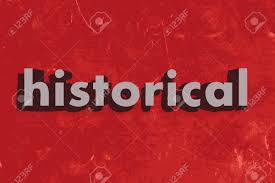 Portland International Raceway – Historical configurations
There have been several messages back-and-forth regarding the track configurations at the Portland International Raceway. However, the people submitting these messages are dealing with misinformation. They simply haven't done their research.
These messages have created a good deal of confusion within the trackchasing community. I suspect based upon this misinformation others will be incorrectly counting track configurations at the Portland International Raceway in the future. I trust that no one would like to see that happen.
Some of this bad intel can be attributed to Mr. Mike Devin reporting that he saw a CART race in 1989 on the "short course". I have never met Mr. Devin. I certainly do not wish to question his integrity, but I might possibly challenge his memory.
I would refer you to the YouTube video of the 1989 CART race (the race Mike counted as the short configuration), which was broadcast by ESPN. At the 19:41 mark, you can clearly see the cars racing through the chicane. Remember the configuration WITH the chicane is the LONG course, not the short course. Mr. Devin incorrectly reported his seeing the 1989 CART race at PIR as the SHORT course.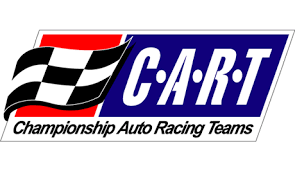 Portland International Raceway – 1989 CART race broadcast by ESPN
I know that you and I both support the highest level of integrity within the trackchasing community. I will leave it to you to get in contact with Mr. Smith and correct the miss perception that Indy cars race or have ever raced on the short configuration without the chicane. The best research sources available say Indy Cars have always used the chicane.
That's all the news from the world headquarters of the World's #1 Trackchaser operating out of a modest seaside cottage in the sunny little village of San Clemente, California.
Randy Lewis
World's #1 Trackchaser
I hope this clears the air regarding the chicane and non-chicane as well as the long and the short configurations at the Portland International Raceway.
THE RACING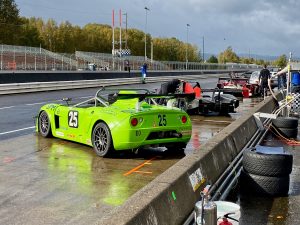 Portland International Raceway – Portland, Oregon
Being 100% confident that I was seeing a race on an entirely new configuration I went about exploring everything there was to see about PIR with today's visit. By the way, there was no admission charge but I did need to sign a liability release. That simply protected the track in case any unfortunate situation would befall me while I visited PIR.
Frankly, I couldn't recall all that much from my visit so many years ago. I guess there's a good reason for that. It is true that I have seen more than 2,000 racetracks since that first visit to PIR!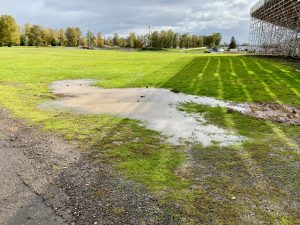 The weather wasn't very good. It was damp. It had rained a lot in the last few hours and it would rain from time to time during the time I was at the track today. However, I didn't have to concern myself with a cancellation because it is extremely rare that a permanent asphalt road course will cancel because of rain. It almost never happens.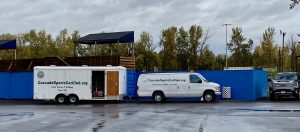 Today's racing consisted of a wide variety of road course racing machines. The event was being promoted by the Cascade Sports Car Club. They are the only group that uses the "no chicane" configuration at PIR. They only use the "no chicane" configuration at two of their four annual appearances at the Portland International Raceway.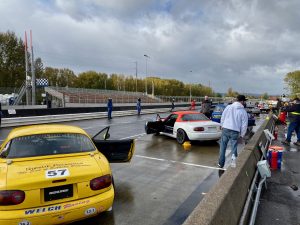 A most unique aspect of today's race event was that it included a Le Mans (above) style start. Of course, this is starting procedure was made famous at the Le Mans Grand Prix in Italy.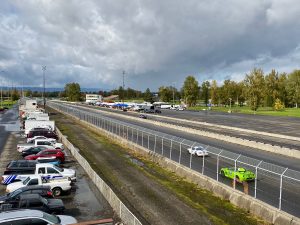 In a nutshell, drivers stand along the pit wall several feet from their cars. When the signal is given the drivers run across pit lane and hop in their cars, put their belts on and drive away as quickly as they can. It was interesting seeing that procedure implemented today. Some could handle this chore quickly and some not. Don't miss the video.
Once the race was successfully started my responsibility was to explore every nook and cranny of PIR that I possibly could. The grass was green from all the rain despite it being late October. Much of the infield of the facility reminds me of a large park. They even have a dirt MX road course inside the track infield. Toward the end of the event, I jumped in my car and watched some of the racing from outside of the track.
I'm glad I had taken the time to research the difference between the chicane and no chicane configurations. As I mentioned I am a stickler for adhering to trackchaser rules. I would never want to have any shadow of a doubt about the tracks that appear on my lifetime list.
AFTER THE RACES
I had begun today in Vancouver, British, Colombia, Canada. From Portland, I would end up flying over to San Francisco and then taking all-night flight from San Francisco to Mexico City Mexico. When I landed in Mexico City early in the morning I would transition to a public bus. I would ride that bus from Mexico City to Pueblo, Mexico. That bus ride would be a bit more than two hours long. Once I got to Puebla I would order an Uber car that would ultimately get me to the Autodromo Miguel E. Abed racetrack.
Vancouver – Portland – San Francisco – Mexico City – Puebla. Does that sound like a busy 24 hours?
Good afternoon from Portland, Oregon.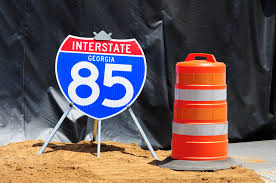 Randy Lewis – 85 countries – 2,594 tracks.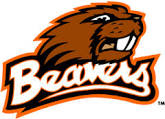 Oregon
The Beaver state
This afternoon I saw racing at my 26th-lifetime track in the Beaver state, yes, the Beaver state.  I hold the #1 trackchasing ranking in Oregon.  I've seen 26 or more tracks in twenty-one different states. No trackchaser can match that stat.
Thanks for reading about my trackchasing,
Randy Lewis
World's #1 Trackchaser
Peoria Old Timers Racing Club (P.O.R.C.) Hall of Fame Member
Oregon sayings: Oregon. Things look different here.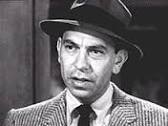 JUST THE FACTS
LIFETIME TRACKCHASER COMPARISONS 
The three most important trackchasing comparisons to me are:
Total lifetime tracks seen
Total "trackchasing countries" seen
Lifetime National Geographic Diversity results
Total Lifetime Tracks
There are no trackchasers currently within 725 tracks of my lifetime total.  Don't blame me.
Randy Lewis, San Clemente, California – 2,594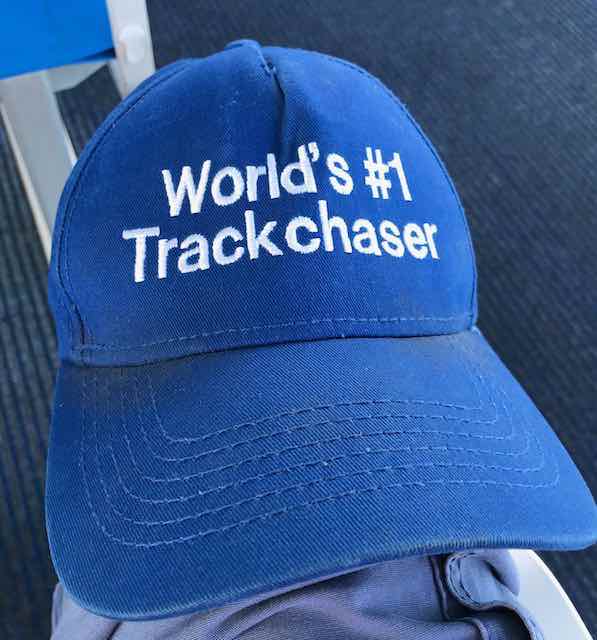 Total Trackchasing Countries
The nearest trackchasing competitor has seen racing in 30 fewer countries compared to my lifetime total. 
Randy Lewis, San Clemente, California – 85
Current lifetime National Geographic Diversity results
Randy Lewis, San Clemente, California – 4.14
That's all folks!  Official end of the RLR – Randy Lewis Racing Trackchaser Report
Click on the link below to see the video production from the racing action today.
Click on the link below for a photo album from today's trackchasing day.  You can view the album slide by slide or click on the "slide show" icon for a self-guided tour of today's trackchasing adventure.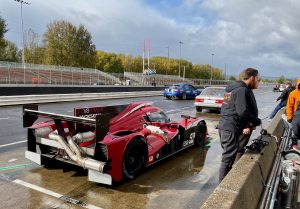 First, a Canadian Football League game at BC Place and then some road racing in Portland, Oregon