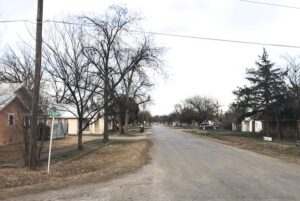 Greetings from Seymour, Texas
.
.
From the travels and adventures of the 
"World's #1 Trackchaser"
.
.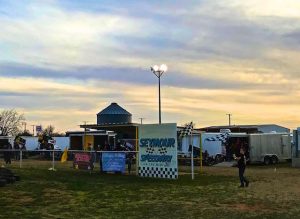 Seymour Speedway
Dirt oval
 Lifetime Track #2,422
The EventVideo PlusPhotos

THE EVENT
I have had the opportunity to follow my trackchasing hobby all over the world.  As this is written I have seen racing in 78 countries.  My lifetime track total is just over 2,400.  Long ago I wrapped up seeing racing in every American state.
Some twelve years ago I moved into the "World's #1 Trackchasing" spot.  Of course, that's if that title is awarded to the person who has seen the most lifetime tracks.  Frankly, I don't think it should be.   Maybe "Most Prolific Trackchaser" is a better description for that category.
The World's #1 Trackchaser title should be bestowed on the person who has seen the most racing in the most countries.  That's what the "world" is made up of isn't it?  Countries!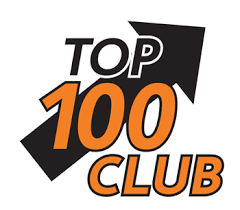 I've seen more than 100 tracks in six different states. Which state is most likely to be the seventh 100-track state? It might be Texas! Currently, I've "only" seen 82 tracks in the Lone Star state. But off-road UTV tracks pop up here like Texas tumbleweeds. I wouldn't be all that surprised to get to 100 tracks here in the next few years.
It's important to note that my hobby is not only about racing.  Yes, that is one part of it.  However, of equal importance are the logistics of trackchasing (getting from point A to B to C, etc.) and the opportunity to see the world.
I live in Southern California.  The vast majority of tracks in the U.S. are located in the Midwest and East.  It takes a good deal of logistical planning to get from where I live to where the tracks are.  A typical weekend trip within the U.S. will cover more than 5,000 air and driving miles.  I do about forty of those trips each year.  For the past 15 years I have traveled about 175 nights each and every year.  Surprisingly to some, more than half of those overnights were not part of trackchasing.
A big part of trackchasing for me is simply travel just for the fun of seeing new things.  You won't want to miss my "Trackchasing Tourist Attractions" page or my "Sports Spectating Resume" page on my website at www.randylewis.org.  Search around on my site.  Use the drop-down menus.  They will take you all over the world!  My site will give you some understanding on how important seeing the world and just "seeing stuff" is with my trackchasing hobby.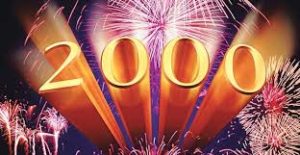 Today's adventure was one more of the 2,000 trips that have taken me up, down and around the long and dusty trackchasing trail.  If you would like to see where I've been and experience those adventures here's the link: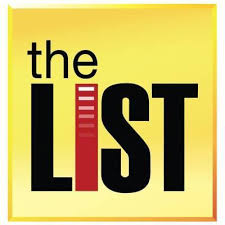 If you've got a question, comment or whatever please leave it at the bottom of this report.  It's very easy to do.  Or you can visit me on Facebook.  Thanks!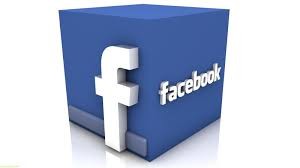 FOREWORD
Friday, March 16, 2018.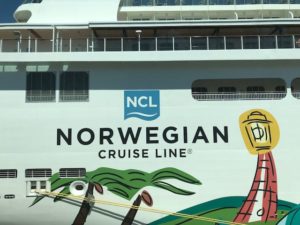 It's the last half of March in 2018. Carol and I have just returned from sailing on the high seas in the Western Caribbean for the past 10 days. Prior to that I trackchased every weekend, almost always at ice tracks, during the months of January and February.
I'll get back into trackchasing for the next two weeks. Then we'll take another large spring vacation that will take me off the trackchasing trail for two weekends. That means from January 1 through at least the middle of April I will have been gone every weekend of the year with trackchasing and personal long distance trips.
I am surprised at how many tracks pop up for me to see that I didn't even know existed as little as a year ago. That is already happened many times this season. Tonight I would be visiting the Seymour Speedway in Seymour, Texas about 130 miles north west of Dallas.
Over the past few years I've seen a number of indoor winged outlaw kart shows in both Texas and Oklahoma. Normally those races have been part of the Texas Kart Nationals, a series that runs 3-5 times every winter.
I could never recall seeing a Texas Kart Nationals program at an outdoor track. Tonight would be a first. Seymour Speedway is located in the sleepy little Texas town of Seymour. Yes, it was an outdoor venue.
A few days ago I had spoken with Todd, the event promoter. He was a friendly guy who told me to look him up when I arrived. Todd would give me the VIP treatment. He also told me that tonight's race program would be "heat races only". Features would be run tomorrow on Saturday. Tonight's racing program was expected to be again at 6 p.m.
It's the middle of spring break for our nation's school children and college students. Spring break lasts about six weeks. Why is that noteworthy? Most of the time I fly standby. Standby seats are difficult to get during spring break.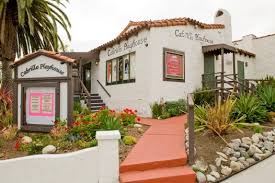 I needed to get from Los Angeles down to Dallas, Texas today. Last night Carol and I didn't get home until late after seeing a play at our local theater in San Clemente. We have season tickets to the Cabrillo Playhouse.
This morning I was out the door early. I couldn't find a flight that would take me into the Dallas-Fort Worth International Airport. However, I did find an airplane that would fly me from Southern California to Dallas' Love Field. Love Field is an older city located airport. I've flown in there a couple times but not very much.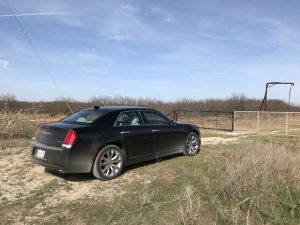 When I landed I grabbed a big black and shiny Chrysler 300 (pictured above searching for a rest area!) from the National Car Rental lot. The car makes me look like a limo driver. However. I would be the only person in the "limo" during the next 24 hours.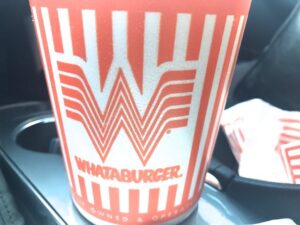 When I come to Texas I have a hard time passing up a stop at Whataburger. Whataburger was one of the four original fast food hamburger chains in the country in 1950. I love the place. After a double Whataburger with their above average fries and a super large drink I was more than satisfied.
THE RACING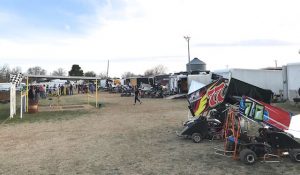 Seymour Speedway – Seymour, Texas
It was easy to find the Seymour Speedway. It's a little one-tenth mile dirt oval kart track. Up until a short time ago I had never heard of the Seymour Speedway. When I did hear about this track I had no idea if they raced cars that met the rules of trackchasing.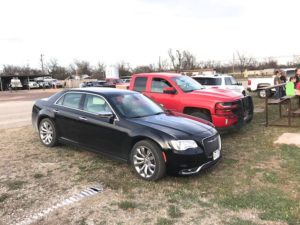 I was lucky when I arrived a few minutes before the 6 p.m. start time. I found a spot where I could sit in my car and watch the races. Since I was early, and ultimately the show started late, it was nice being able to sit in the car and not on a hard bleacher seat.
Watching the races from my car had another benefit. There was no charge for spectators tonight. However, the pit area carried a somewhat hefty $25 admission fee just for today. They also had a two-day ticket. I don't know what the price of that was. If I had to guess I would say $40. That meant my admission charge was zero!
It was a mid-80s warm day with winds in the 25 MPH range. Apparently the heat and wind really dried out the track. I heard one race team discussing their situation. They had already qualified earlier in the day. Now they were expecting a delay of up to three hours past the start time to get the track back in shape. I watched them first tear up the track and then water and then run it in. They didn't have all that much equipment. The equipment that they did have was a little bit on the small side.
I'm pretty sure I could have gotten a complimentary pass from track promoter, Todd. As noted I spoke with him earlier in the week. However, today he was busy working the track. I already had a great seat in the National Car Rental Racing Chrysler 300 located a few yards from turns one and two. I decided not to bother Todd.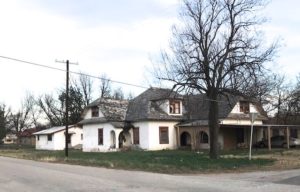 While I was waiting for the races to begin I noticed that I had already covered 3.2 miles of walking today. My goal every day is 4 miles. Off I went on a walk through the small town of Seymour. I've got to be honest and tell you the town doesn't look very prosperous. Lots of small towns in America are in this shape. They don't have good jobs.
They finally did start the racing at a little past 7:30 p.m. That was late compared to the 6 p.m. scheduled start. However it was early compared to the race team that told me they thought racing might start as late as 9 p.m. Life is all about expectations right?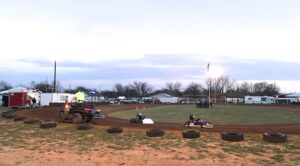 There were a couple of classes for flat kart racing tonight. However, most of the classes were winged caged karts. Since there was no announcer I didn't really have a good idea of which classes were running when.
The winged karts look very similar from one class to another. I knew that different age groups were racing in different classes. About the best I could do was judge the size of the driver. I figured most of the drivers who were six foot five and taller were at least 18 years of age!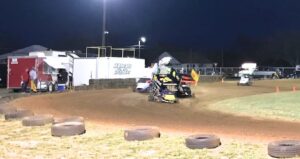 Although I couldn't confirm it from an announcer, my pre-race research told me that at least three classes were open to adults. When the 500cc karts came out I knew I was seeing adult racing.
Each race started only four or five competitors. They raced for what I'm going to guess was about six or maybe eight laps. I never count the laps. There were very few yellow flags and no major accidents.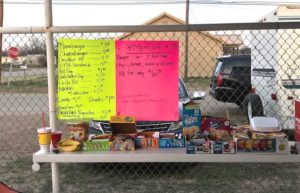 Although the pit pass fee was expensive at $25 refreshments were more than reasonable. I went with a "Frito pie" and a bottle of water. The charge was only $3.50 U.S.
I was pretty certain that each class racing tonight was only going to run one heat race. I suspected that classes that had eight or more competitors would race two or more heat races. Again there was no way to tell without an announcer or written program.
After about every five or six races they took time to maintain the track, smooth it out and run it in. I was not asked what I thought of the track's condition. The track looked pretty smooth to me. I wasn't exactly sure why they were reworking the track when they did but they knew more about it than me.
AFTER THE RACES
I'm going to guess that I had approaching 100 communications with people from all over the world today as well as lots of folks in North America. I'm working on some special programs. As a matter fact, it's entirely possible that I will continue on this particular trip and end up seeing trackchasing country # 79. I must admit there is a lot of uncertainty but it's possible.
My original plan was to sleep in my car tonight. I don't like to do that but I needed to take an early flight tomorrow morning over toward North Carolina. When I checked things out more closely I saw the Dallas to Charlotte flights were filling up fast. Lots of the standby passengers had more "juice" than me. I would need to change my plan. I could take an 11 a.m. flight from Texas over to Greensboro, North Carolina. It was wide open. That now began to be plan A.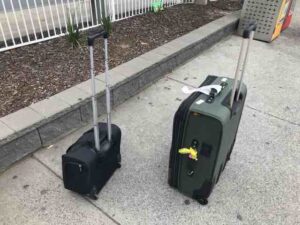 It's possible I'll be gone for 10 days on this trip. I have everything needed for a 10-day trip stuffed in a 21" x 15" x 9" bag. It's the same bag pictured above left. I have an army field jacket that has its sleeves stuffed full as well. I could be going to a place where the high temperature would top out at 45°. If I don't go there I may be going to a location where the high temperature will be nearly 90. It's hard to dress for that and stay within the limits of the bag I was required to take.
Good evening from Seymour, Texas
Randy Lewis – 78 countries – 2,422 tracks.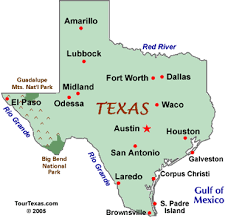 Texas
The Lone Star state
This evening I saw racing at my 82nd lifetime track in the Lone Star, yes, the Lone Star state.  I hold the #1 trackchasing ranking in Texas.  I've seen 82 or more tracks in nine different states.
Thanks for reading about my trackchasing,
Randy Lewis
World's #1 Trackchaser
Peoria Old Timers Racing Club (P.O.R.C.) Hall of Fame Member
Texas sayings:  She's got some snap in her garters.
QUICK FACTS
LIFETIME TRACKCHASER COMPARISONS 
The three most important trackchasing comparisons to me are:
Total lifetime tracks seen
Total "trackchasing countries" seen
Lifetime National Geographic Diversity results
Total Lifetime Tracks
There are no trackchasers currently within 640 tracks of my lifetime total.  Don't blame me.
Randy Lewis, San Clemente, California – 2,422

Total Trackchasing Countries
There are no trackchasers currently within 25 countries of my lifetime total. 
Randy Lewis, San Clemente, California – 78
Current lifetime National Geographic Diversity results
Randy Lewis, San Clemente, California – 4.14
That's all folks!  Official end of the RLR – Randy Lewis Racing Trackchaser Report
Click on the link below to see the video production from the racing action today.
Click on the link below for a photo album from today's trackchasing day.  You can view the album slide by slide or click on the "slide show" icon for a self-guided tour of today's trackchasing adventure.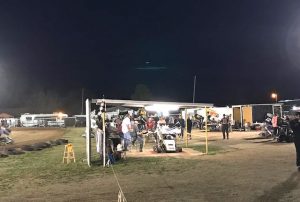 This is what a night at a Texas kart track looks like