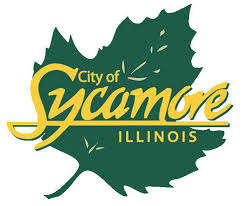 Greetings from Sycamore, Illinois
From the travels and adventures of the "World's #1 Trackchaser"
Highlights
 Sycamore Speedway
Outer dirt oval
Lifetime track #11
.
 Sycamore Speedway
Inner dirt oval
Lifetime track #593
.
 Sycamore Speedway
Dirt figure 8
Lifetime track #594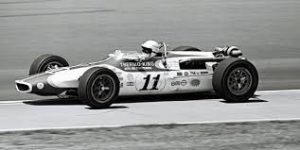 The Sycamore Speedway in Sycamore, Illinois is officially listed as my 11th-lifetime track! That was a long time ago! Sycamore was just the seventh track where I had ever seen racing at in the Illini State, my boyhood state. I would return in 2002 to knock off two additional track configurations in Sycamore.  
I did not begin writing my famous "Trackchaser Reports" until the middle of the year 2000.  My first official Trackchaser Report was written for track #425, the State Fair Speedway in Sedalia, Missouri.  I saw that track with my brother Mark on May 28, 2000.
Before 1980, I never kept track of when I went to a track. I just know from memory that I had seen racing at 71 different racetracks from when I was born in 1949 through the 1979 season. This was affectionately known as the "Group of 71". Sycamore sits high up on the list in my "Group of 71".
You see when I first became a racing fan I never gave the idea of "trackchasing" a passing thought. Why? Trackchasing requires the funds to travel long distances. I grew up poor. We had no money for travel. The ONLY vacation I can ever remember taking until I was in college was a bus trip from Peoria, Illinois to Evansville, Indiana to visit my grandparents. We had absolutely no money for luxuries and travel was a luxury.
I began my racing fan "career" as a "racechaser". How did I decide beginning in college and running through the early 80s where I would go to the races? That was easy! I simply followed my favorite drivers. I scoured the Hawkeye Racing News for advertised race dates. I followed my favorite dirt driver, Darrell Dake, all over his home state of Iowa and my home state of Illinois. We were big Dick Trickle fans. When he was racing at a big show we tried to make it there. Yep. I was a racechaser. I didn't give a second thought to whether I was visiting a new track or not.
However, somewhere in the 80s, I decided I liked going to a track for the first time more so than re-visiting a track for the 10th time. It was also about this time that Darrell Dake was slowing down his race schedule and Dick Trickle was moving from the midwestern short tracks to NASCAR. Of course, during the 60s and 70s, I was a regular at my hometown track, the Peoria Speedway. To this day the Peoria Speedway remains my all-time favorite track.

Much of what I can tell you about that very first visit to the Sycamore Speedway is from memory. The Sycamore Speedway was my "college hometown" track. My wife Carol and I both graduated from Northern Illinois University in Dekalb, Illinois. Dekalb borders Sycamore.
The track opened in 1960. I grabbed this historical information about the Sycamore Speedway from its 2020 website. This is one of the most complete track histories that I've seen from any track. Take a look.
Sycamore Speedway History
From the Beginning in 1960 We Have Made Tremendous Progress….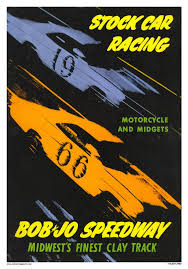 "Bob-Jo Speedway started as a go-cart track in 1960. On May 30, 1963, Bob-Jo Speedway ran its first stock car race ever. The lighting for the track was finished about 5 minutes before it got dark and the last bleacher board was put in place at 6 p.m. We had outhouses for bathrooms and the ticket window had no lights. After it got dark, we sold tickets by flashlight. The men had not slept in three days and every penny we owned had been spent to buy hot dogs and buns to sell that first night. The good Lord was with us and about 800 people bought tickets to see the first stock car race. Adults cost $1.50 each and Children were $.50 each.
With the 1966 season in full swing, once again stock cars highlighted the field on Friday and Saturday nights: A woman's group "the Speedettes" was organized by Brenda Nevitt. They were very active and made sure the women had equal rights as early as 1966.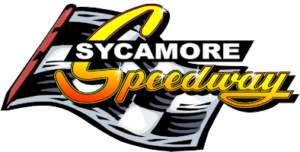 In 1970, Bob-Jo Speedway officially changed its name to Sycamore Speedway because of the nearness to the rapidly growing town of Sycamore. A beer wagon was built and a liquor license obtained. The 1970 race season featured Late Models, Socker Stockers (6 cylinders) and Motorcycles. It was also the first year for the "Old Milwaukee Classic" 40 Laps!
In 1972, the ticket/office building was constructed at the main front entrance, to accommodate the growing needs of the Speedway.
As the 1978 stock car racing season got underway, new improvements had been made to upgrade the sport of racing. An all-new lighting system had to be installed. Three new 80 foot poles were erected, sixty 1500 amp lamps were attached and a 600 amp electrical service had been put in. All this lighting presented a shadow-free course on a superbly lit oval. A new retaining wall was built at the #3 and #4 turn of the inner track, and a completely new drainage system added. Lake Sycamore, famous for dunking unsuspecting drivers, is now just a memory. The new motorcycle T.T. track was put in the center of the infield to complete our racing facility for the many kinds of racing that the Speedway had planned for the season.
In 1979, we started a new driver division called the Spectator class, where anyone that has a car can have fun racing.
Welcome to the '80s! A new decade of thrills and spills at, the Sycamore Speedway with the Super Late Models, Lo Buck Late Models, Spectators, and Powder Puffs opening the season on Saturday nights. In 1980, a new entrance from Hwy 64 was built which was well lit and marked to welcome all drivers and fans.
In 1981, we created an event, especially for the Spectator division. Once a month on Sundays, the Crash-O-Rama was held offering Crazy B's, driving in reverse, and our first Demolition Derby.
In 1992, we added lighting to the parking lots, 7 light poles with 28 lights to make a well-lit parking area for our race fans.
In 1995, the bottom concession stand caught fire and burnt to the ground because of a groundhog looking for a warm place to hide in the winter. This was an unexpected improvement to the bottom concession stand.
As the years pass by, our lives have changed and everything around us has changed as well. In 2000, we built a new track wall which was 37 years old and starting to curve inward. This was an all winter project.
The 2001 race season was our roughest season ever. The owner and original founder, Joseph Fabrizius, was hit by a flying tire on practice night, April 21st, 2001, which caused his death on April 25th. Our opening night, of April 28th, was canceled due to the funeral. It was really a rough start for the year but everyone; family, friends, and business associates all pulled together and we made it a successful year.
In 2002, we built a new outside bar, souvenir stand, and photo booth all in one. It eliminated the three old buildings behind the bleachers, which were originally built in the 1970s.
In 2003, we updated to the 20th Century with our very own website, www.sycamorespeedway.com. Now you can go online and find everything you need. On March 1st, 2003, one of the other owners Nick Fabrizius, Joe's brother, was taken from us due to illness.
In 2004, we started the Joe/Nick Memorial Classic race in June in honor of the two owners who God took before their time. This has become our most special night at the track in honor of two great entrepreneurs. The laps for this race increase by one every year based on the number of years the track has been open.
Also in 2004, we started a new division of racecars, called the Compact Combat. These are compact cars that race on Friday and Saturday nights.
In the spring of 2005, we added a lighted scoreboard on the backside of the track that displays the top 3 cars in every lap. The winter of 2005 and the spring of 2006, was a very busy time. Due to mild winter months, we were able to make several improvements. We raised the front fence in front of the grandstands, an additional five feet for everyone's safety.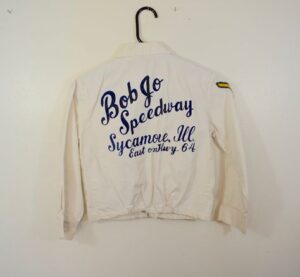 The original pit shack from 1963 was removed and put to rest. The old popcorn stand now is being used for storage. In 1963, it cost $3.00 for a pit pass and a fee of $4.00 nightly if you did not wear white pants. Things sure have changed in 2014, a pit pass costs $30.00 and there is no white pants fee.
2010 started off like every other year, fighting the weather while providing good ole entertainment. Halfway through the season the next generation, eager to continue fun-filled weekends, took over management, with great intentions of keeping racing fun for both drivers and fans.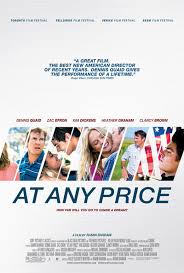 As the 2011 season went underway, the winter months were busy working on revamping our entire rulebook, as well as adding a scale for the cars. The infield of the track was emptied and cleaned for the Figure 8 and Demolition Derby pit. The Figure 8 race will now be held in the infield along with the infamous Friday night Demolition Derby. 2011 provided a lot of first for Sycamore Speedway. In May we were picked as a location for the movie "At Any Price" directed by Ramin Bahrani with actors Zac Efron, Dennis Quaid, Heather Graham, Clancy Brown.
Throughout the summer we were a part of various movie shoots and we ended the season with a weekend filled with Movie Making. A lot of our drivers were picked for action and pit scene shots. A ton of our fans were picked for the crowd scenes and our staff was put to work helping make this all possible. It was a lot of hard work but definitely made lasting memories.
In preparation for 2012, our winter and spring were busy filling up our schedule with a lot of special events. We thought there was nothing better to do to keep racing fun and alive then to go back to our roots. With that, we added Midget Racing and Motorcycle Racing to the schedule.
The 2013 race season brought us to our celebration of the 50th anniversary of family entertainment and racing fun. To celebrate we hauled in over 100 loads of blue clay and reworked the banking and race surface. It added to the chills and thrills of the Midwest Finest Action Clay Track. We replenished the shade to the Spectator, Powder Puff & Compact Pit Area and dug the pond a little deeper to ensure plenty of water for the upcoming season. For our 50th anniversary, we found it fun to do a Blast from the Past and brought back some races and classes that we used to run in years past.
Now with 50 years of racing under our belts, we are more excited than ever to continue providing family fun entertainment. As you have read a lot of changes have come to Sycamore Speedway over the years. We are very pleased to announce the continuation of moving forward in the racing industry. During the 2014 race season, Sycamore Speedway will be the host to many new forms of racing. The Spectator, Compact Combat, Powder Puff, Late Model, and Super Late Model divisions that we have seen for so long are now not the only divisions of racing at Sycamore. We welcome our new division and drivers, the Modified Compacts and the 4-Bar SuperLate Models. The requirement to use race receivers for all 4-Bars, Super Late Models, and Late Models will continue to make our nights run smoothly with as much action as possible.
As you glance off to turn 4 and the track entrance you may recall a small shack on stilts, our pit tower. Being older than most of us the tower was ready for an extreme makeover. A new building was constructed to provide a better place for drivers meetings, qualifying drawings and a driver's headquarters. We also extended our schedule, the fans spoke and we listened. We added 2 more Friday nights to the schedule so you can enjoy the Demolition Derbies and Figure 8s. Our Super Late Models & Late Models will have an extra week of racing as well.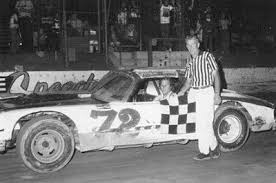 Since 2011 we have been working very hard to bring Sycamore Speedway into current times while holding onto the nostalgic atmosphere that has kept us thriving for 51 years, 2015 will be no exception.  In 2014 many of you saw a new website that offered a variety of information never before included such as FAQs and driver profiles.  We also dabbled in running Fantasy Racing.  The new interface of the website will allow us to continue building our website so maybe one day we can offer video of our races and let our fans from afar watch.  As the season drew to a close, we tore down the old pit shack and constructed a new one.  The old days of our drivers hitting their heads on the awning are long gone.  During the off-season we continued to stay busy getting ready for the 2015 season, we added a brand new class called Pure Stock and formalized the class of Modified Compact.  You will see these classes on Saturday nights, both classes offer affordable racing while allowing drivers an opportunity to "set up" their racecars.
In 2016, we launched the Sycamore Speedway app.  You can find this by searching Sycamore Speedway in either Google Play or the App Store, it is free to download and provides drivers and fans with up to the minute notifications as well as a much easier way to view our schedule, you can also find some coupons to use too.
2017 is going to a be historical for a couple of reasons, the biggest being on June 16, 2017, we hosted our 1st ever Summer National UMP Hell Tour Show.  38 Dirt Late Models & 10 Summit Modifieds took a chance on a little dirt track most had never heard of, and filled the pits with double-decker stackers and put on a phenomenal show.  Billy Moyer took home the feature win for the Late Models & Nick Hoffman was the feature winner for Summit Modifieds.
In 2018, we raced with Mother Nature more times than we wish to mention. She took many checkered flags this summer but we still held true to what we promised our fans and that was summer entertainment. This was the season of the least number of shows but the action was from that. Many close finishes and in fact a dead tie at the finish line, something I don't think any of us have ever witnessed. 
We wish to thank you for all the continued support over the last 55 successful years and for allowing us to be your choice of summer entertainment.  As we start our 56th season we hope that 2019 is a season for the history books with lasting memories of racing and entertainment".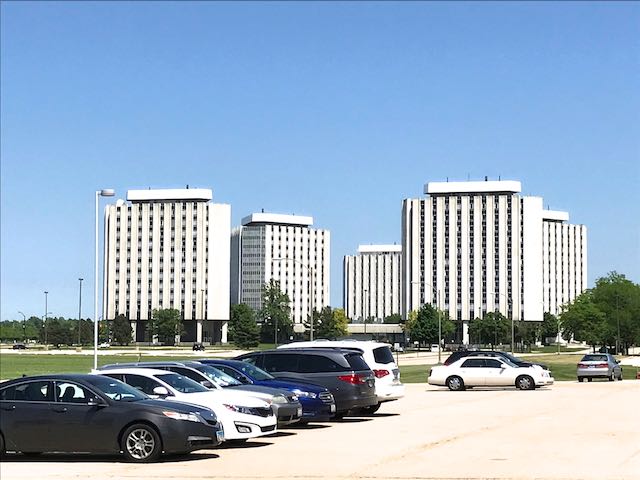 Wow! That's a very complete track history, isn't it? Our college dormitory was just 13.8 miles from the front door of the Sycamore Speedway. One might think I was over there every weekend. Nope. When college ended in late May and didn't start up again until about the first of September I was back "home" working in the factories of the Caterpillar Tractor Company during the summer. I didn't see much racing at the Sycamore Speedway but I did earn enough money to pay for my entire college education, graduating with zero debt.
Carol and I did go there for at least one racing night during our college years. What did we remember most from that visit? Was it the food? Was it the racing? Nope. It was the weather. Northern Illinois is famous for some cold and windy weather….and that's can be during the spring and fall.
While we were sitting in the stands watching the racing a breeze blew through the grandstand. It wasn't a normal breeze. When it happened Carol and I looked at each other as if something we had never ever experienced was happening. The temperature dropped at least twenty degrees in far less than five minutes. It was eerie.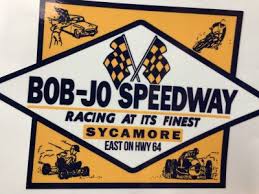 The track's original name was the "Bob-Jo Speedway". Bob and Joe were brothers and founders of the track. I knew one of their sons when he was a student at NIU. I would return to the track in 1986.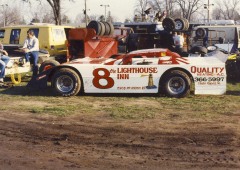 Darrell won his last feature at the West Liberty track at the age of 60. He won feature events over a span of five decades. (Dennis Piefer photo)
This was one of the most special nights of my entire racing career. I was coming to see a NASCAR Busch All-Star dirt late model race. I was especially intent on seeing this race for one reason. My all-time favorite driver, Darrell Dake was going to compete.
Darrell was coming to Sycamore from his home in Cedar Rapids, Iowa. I was coming to Sycamore from Chicago where I had been attending a business meeting. I left Chicago wearing a three-piece suit. By the time I arrived at the Sycamore Speedway, without stopping, I was wearing my racing attire, shorts and a t-shirt.
It just turned out that Darrell's car broke during the heat races. He was out for the night. I had met Darrell Dake a few times in the pit areas at tracks like Cedar Rapids and Farley over the years. On this night I was able to renew my acquaintances with DD. He was amazed that I had changed from my business clothes to my racing clothes, without stopping, on the ride over to the track. I think Darrell was also a little bit incredulous that I would show up at so many small midwestern dirt tracks….considering I lived in Southern California.
Since Darrell's racing was finished for the night he invited me to join him in the stands so we could watch the feature race together. I don't know who your favorite sports star might be. Lebron James? Gayle Sayers? Wayne Gretsky?

My favorite baseball player growing up was Mickey Mantle. I will tell you this. Sitting in the Sycamore Speedway grandstands back in 1986 with Darrell Dake was BETTER than having dinner with Mickey Mantle! This was easily one of my top five racing experiences of all time for me.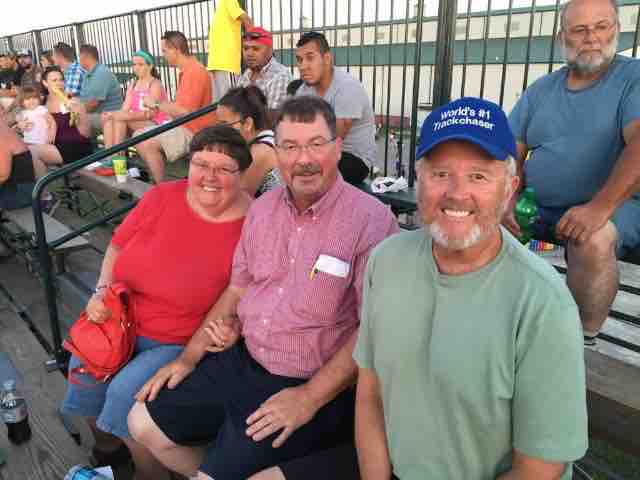 So…..that's my history with the Sycamore Speedway. However, it didn't stop there. In 2002 I returned to see racing on Sycamore's smaller ¼-mile inner oval track as well as their figure 8 configuration. Then in 2013, Carol made her first return to Sycamore in more than forty years along with my sister Becky (above) and her husband Bob. We had a great time. Maybe that's why Becky and Bob now live in Sycamore themselves!
Here's my review of my 2002 return visit to the Sycamore Speedway where I added lifetime tracks #593 and #594.
Greetings from Sycamore, Illinois,
PEOPLE/TRAVEL NEWS
We woke up in the Extended Stay American Hotel in Appleton, Wisconsin.  It was a short four-hour drive down to Lisle, Illinois, and the site of Carol's high school reunion.  Recall, the theme of this is the "reunion" themed race trip.  Tonight Carol had an informal social event as a prelude to the big event on Saturday.  That being the case I was "released" to go trackchasing tonight.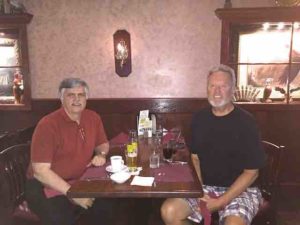 I contacted my old college friend, Stan Logan of Dixon, Illinois, and he joined me for the races at Sycamore Speedway.  Before we got to the races, we had dinner at Pizza Villa in Dekalb, Illinois.  Dekalb is home to Northern Illinois University, my alma mater.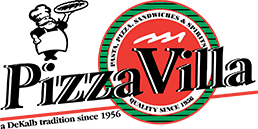 Pizza Villa is also a former employer of mine.  In 1970, I delivered pizzas for this popular establishment.  As a deliveryman, I earned 35 cents for each pizza delivered to a dormitory and 50 cents for each non-dormitory delivery.  I also received four dollars for the gasoline each night.  With the above revenues and tips, I averaged more than $6 cash per hour which was a great job in 1970.  I worked the 9 p.m. to 2 a.m. weekend shift.  On the last run of the night, I could order a 12" pizza for myself with any toppings you wanted for just one dollar.  When I returned from the last run, the pizza would be ready for me to eat or take home.  I've always had a soft spot in my heart for pizza delivery people and they get extra-large tips from me.
RACING NEWS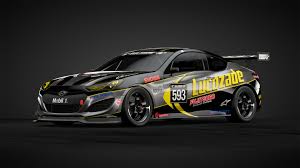 The Sycamore Speedway one-quarter mile oval is my 593rd track and their figure 8 course is my 594th track to attend.  This has been a very unusual week in that I've been to three venues where I've picked up two new tracks.  I was at the one-third mile large Sycamore Speedway oval several times during my college years.
This was the mayhem of motor madness at its peak.  Tonight's show reminded me of the old demolition derby programs that Santa Fe Speedway used to put on.  Those shows were always packed and so was the program tonight. 
The show began with several 25 car main events on the quarter-mile oval.  These were big 1970s type cars and they raced without the hindrance of yellow or red flags.  There was a ton of crashing and banging and a couple of small fires.  They also ran a few powder puff races for the lady drivers.
Next on the agenda was the spectator one on one drags.  These are always fun as the crowd hopes to see someone crash their personal automobile.  There were a couple of narrow escapes but nothing like the crowd was expecting.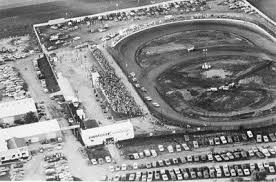 The next to last class of cars to compete was the figure 8 group.  They had about 30 cars in the race on a very unusual figure 8 course.  I'll drive to describe it to you.  At Sycamore Speedway, the one-quarter and one-third mile ovals share the same real estate for turns one and two.  In the turn three and four area the one-third mile track goes just beyond the one-quarter mile oval.  For the figure 8 race the cars drive clockwise from turn two to turn one on the oval.  They then drive down the front straightaway before they make a right-hand turn (clockwise) driving from turn four into turn three on the small oval before making a left-hand turn (counter-clockwise) onto what is turn number three of the large oval. They exit turn number four on the large oval and make a left hand turn onto turn four of the small oval, drive through turn three of the small oval and down what is the backstretch of the small oval ending up where they began which is turn two and then turn one of the small oval.  If you can diagram what I just described I would be shocked.  I've never seen it done this way but it does lessen the potential impact at the "X".  With 30 cars there was still lots of contact.
The evening concluded with a nine-car demolition derby.  These cars although few in number provided some lively action and virtually no one left until the demo derby was checkered.
General admission was $9.  The announcer was a huge guy who looked like a charter motorcycle club member with a sleeveless black t-shirt, black beard and long hair.  Despite his appearance, he was an entertaining figure and his voice didn't match his appearance.
Since the place was packed with a large amount of 18-30-year-olds the security presence was bigger than just about any track I've been too.  About every 30 feet they had a person standing at the fence facing the crowd and giving them the "eye".  The announcer repeated the "rules" several times during the night to the crowd.  Simply put, they were 1) watch your kids, 2) don't sit in the aisle, 3) don't stand up and block someone else's view and 4) if you have trouble with anyone call a security person to help you out.  They also had a no video camera rule and this would have been one of the best tracks all year to shoot video. They had a ton of action which was a great value for $9.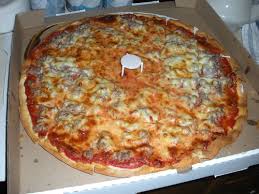 TRACK FOOD:    The pizza at Pizza Villa was great just like I've always remembered it.  At the track, they sold 10 oz. cups of beer for just a buck.  Stan had a beer and I had Bacardi Silvers for $2. 
RENTAL CAR UPDATE:    The National Rental Car racing Pontiac Grand Prix will rest in Lisle, Illinois tonight with 2,348 miles on it.
TRACK RADIO FREQUENCY:     Since I was with a friend, I didn't use the radio.
New racetracks visited in 2002
Beebe Speedway, Beebe, AR (http://www.beebespeedway.com/.)
North Alabama Speedway, Tuscumbia, AL (www.northalabamaspeedway.com)
Pike County Speedway, Magnolia, MS (http://hometown.aol.com/racecentrl/index.html)
North Central Arkansas Speedway, Yellville, AR (http://www.northcentralarspeedway.com/)
West Plains Motor Speedway, West Plains, MO (http://www.westplains-speedway.com/)
Southern National Speedway, Kenly, NC (http://www.southernnationalspeedway.com/)
Carolina Motorsports Park, Kershaw, SC (http://www.cmpracetrack.com/)
The Dirt Tract at Lowe's Motor Speedway, Concord, NC (http://www.charlottemotorspeedway.com/)
Oglethorpe Speedway Park, Savannah, GA (www.ospracing.net)
Big Daddy's South Boston Speedway, South Boston, VA (http://www.southbostonspeedway.com/)
Bakersfield Raceway Park, Linton, IN (http://www.ncci.net/Bakersfield/)
Indianapolis Raceway Park (road course), Indianapolis, IN (http://www.irponline.com/)
Kil Kare Speedway (one-quarter mile oval), Xenia, OH (http://www.kilkareraceway.com/)
Thunder Raceway, Show Low, AZ (http://www.thunderraceway.com/)
Columbus 151 Speedway, Columbus, WI (http://www.racingonline.com/columbus151/)
Kalamazoo Speedway, Kalamazoo, MI (http://www.kalamazoospeedway.com/)
563.  Galesburg Speedway, Galesburg, MI (http://www.galesburgspeedway.com/)
Toledo Speedway (small oval), Toledo, OH (http://www.arcaracing.com/)
Toledo Speedway (figure 8), Toledo, OH (http://www.arcaracing.com/)
Irwindale Speedway (figure 8), Irwindale, CA (http://www.irwindalespeedway.com/index.html)
Lafayette County Fairgrounds, Darlington, WI (http://www.racingonline.com/lafayette/)
Hamilton County Fairgrounds, Webster City, IA (no web site)
Missou Speedway, Moberly, MO (no web site)
Hartford Raceway Park, Hartford, MI (http://www.hartfordspeedwaypark.com/)
Stateline Speedway, Edon, OH (http://www.statelinespeedway.net/)
Sixty-Seven Raceway Park, Godfrey, IL (http://www.67racewaypark.com/)
Callaway Raceways, Fulton, MO (http://www.callawayraceways.com/)
Adams County Speedway, Corning, IA (http://www.acspeedway.com/)
Mid-America Motorplex, Pacific Junction, IA (http://www.midamericamotorplex.com/)
Price Motors I-35 Speedway, Mason City, IA (http://www.i-35speedway.com/)
Twin Cities Raceway, North Vernon, IN (http://www.twincitiesraceway.com/)
Thompson International Speedway, Thompson, CT (http://www.thompsonspeedway.com/)
Accord Speedway, Accord, NY (http://www.accordspeedway.com/)
Starlight Speedway, Trumansburg, NY (http://www.starlitespeedway.com/)
Wyoming County International Speedway, Perry, NY (http://www.wyomingcountyinternationalspeedway.com/index.html)
Flamboro Speedway, Freelton, Ontario, Canada (http://www.flamborospeedway.itgo.com/)
Merrittville Speedway, Thorold, Ontario, Canada (no web site)
U.S. 36 Raceway, Osborn, MO (no web site)
Kansas Speedway, Kansas City, KS (http://www.kansasspeedway.com/)
Brooklyn Speedway (oval), Brooklyn, IA (http://www.heartlandmotorsports.com/News/01_21_brooklyn.htm)
Brooklyn Speedway (figure 8) Brooklyn, IA (http://www.heartlandmotorsports.com/News/01_21_brooklyn.htm)
Shawano Speedway, Shawano, WI (http://www.shawanospeedway.com/)
Riverside Speedway, Eagle River, WI (no web site)
Manitowoc County Expo Speedway, Manitowoc, WI (http://www.ewscracing.com/sched.html)
Wisconsin International Raceway (small oval), Kaukauna, WI (http://www.frrc.net/)
Wisconsin International Raceway (figure 8), Kaukauna, WI (http://www.frrc.net/)
Sycamore Speedway (small oval), Sycamore, Illinois (no web site)
Sycamore Speedway (figure 8), Sycamore, Illinois (no web site)
Planned upcoming races
| | | | | | | |
| --- | --- | --- | --- | --- | --- | --- |
| 595 | SUN | 14-Jul | Winston Cup | Chicagoland Speedway | Joliet, IL | Carol |
| 596 | FRI | 19-Jul | Featherlite Modifieds | New Hampshire Intl Raceway | Loudon, NH | — |
| 597 | FRI | 19-Jul | Regular program | Lee USA Speedway | Lee, NH | — |
| 598 | SAT | 20-Jul | American LeMans Series | RFK Stadium Circuit | Washington, D.C | — |
| 599 | SAT | 20-Jul | Figure 8s | Trail-Way Speedway | Hanover, PA | — |
| 600 | SAT | 20-Jul | Oval | Trail-Way Speedway | Hanover, PA | — |
| 601 | SAT | 20-Jul | Road Course | Trail-Way Speedway | Hanover, PA | — |
| 602 | SUN | 21-Jul | Regular program 3 p.m. | Stonybrook Raceway | Stoystown, PA | — |
| 603 | SUN | 21-Jul | Regular Program | Latrobe Speedway | Latrobe, PA | — |
You might have remembrances about this track.  If so, please feel free to share your memories of the comments section below.  If you have any photos from back in the day, send them to me at Ranlay@yahoo.com.  I'll try to include them here.