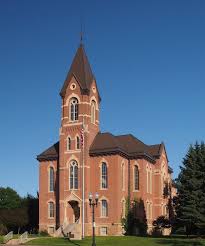 Greetings from St. Peter, Minnesota
.
.
From the travels and adventures of the 
"World's #1 Trackchaser"
.
.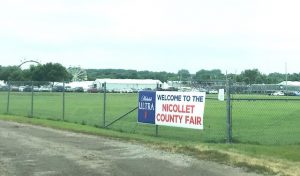 Nicollet County Fairgrounds
Dirt road course
 Lifetime Track #2,577
The EventVideo PlusPhotos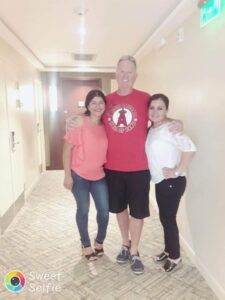 THE EVENT
My name is Randy Lewis. I live in San Clemente, California. I am a "trackchaser". I trackchase. Before you discovered my site had you ever heard of trackchasing? Maybe not? So….what the heck is trackchasing? Sit back, take a read and you'll be an expert on my hobby of trackchasing when you're finished.
Here's my best explanation.
Trackchasing is a three-pronged hobby. I'm a racing fan. I love to travel. I love to analyze opportunities to get the most out of everything while saving time and money.
Trackchasing fills the need for all of the above. The racing part of my trackchasing has me trying to see wheel to wheel auto racing at as many different racetracks as I can all over the world. Yes, all over the world. So far things are going pretty well. As this is written, I've seen racing in 85 countries at more than 2,500 tracks. As a matter of fact, I've seen racing at more tracks than anyone else in the world.
Equally important to me are the things I get to see and experience over the "long and dusty trackchasing trail". I call these adventures "Trackchasing Tourist Attractions". You won't want to miss my "Trackchasing Tourist Attractions" page. Here's the link:  Trackchasing Tourist Attractions  or my "Sports Spectating Resume" page, Sports Spectating Resume  on my website at www.randylewis.org.
I live in southern California. That's probably the most inconvenient location in the country for seeing tracks in the U.S. Most of the racetracks in the U.S. are located well over 1,000 miles from where I live. As a matter of fact, my average trip covers 5,000 miles and more. I take 35-40 of those trips each season. In any given year I will travel well over 200,000 miles, rent more than 50 cars, and stay in more than 150 hotel rooms.
I get the chance to meet people all over the world. With trackchasing trips to 85 countries and counting just getting the chance to experience so many other cultures, spend time in their homes and meet their friends is a huge reward for being in this hobby. I am indebted to several of these folks for their help and friendship.
It's takes a good deal of planning to do the above and not spend my entire retirement portfolio. I enjoy the challenge, the travel and every other aspect of "trackchasing". In reality, my trackchasing hobby is a lot like being with the carnival. I breeze into town, stay a little while and then head on down the road.
Today's adventure was one more of the 2,000 trips that have taken me up, down and around the proverbial long and dusty trackchasing trail.  If you would like to see where I've been and experience those adventures here's the link: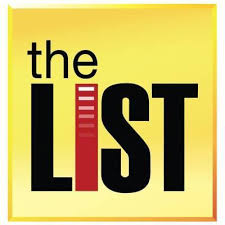 If you've got a question, comment or whatever please leave it at the bottom of this report.  It's very easy to do.  Or you can visit me on Facebook.  Thanks!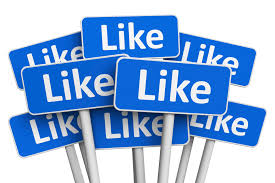 FOREWORD
Sunday, August 11, 2019.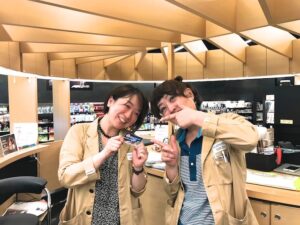 Carol and I spent three weeks in Japan during July. It was a fantastic trip. We loved every minute of it. However, I can't be in two places at the same time. By being in Japan it meant that I missed about half of the United States county fair trackchasing season.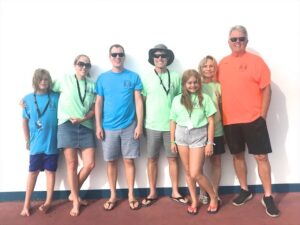 Once we got back in the states, we took another short ocean cruise with our family to celebrate Carol's and my birthday. That was fun. It's always fun to be with our adult children and our grandchildren. From there I headed straight to the Midwest. The Midwest has the biggest and the most number of county fair auto racing events of any section of the U.S.
I tell people that I've seen racing and been to well over 500 county and state fairs. I've seen figure 8 racing at nearly 300 of those fairs. I've also seen my share of autocross, Baja racing, redneck racing and enduro racing at these county fairs. Someday I will take the time to look up exactly how many county fairs I have visited with my trackchasing hobby. 
Today I was visiting the Nicollet County Fair in Saint Peter, Minnesota. This was not my first visit to this fairgrounds. By the way, I rarely return to a previously visited fair. Why? There are just too many fairs I haven't had a chance to visit to spend very much time going back to the ones I've already seen.  
Nevertheless, there are always exceptions to most rules or at least there should be! Back in 2011, I came to the Nicollet County Fair (lifetime track #1,703) to see their Baja style racing. At that time they raced on an oval track. 

Anyone who knows me knows that I am a stickler for adhering to the rulebook with my trackchasing. Sadly, not all trackchasers are as concerned about meeting and exceeding the rules as I am. That is not to say that I will not explore the gray areas of each rule. When I've done that in the past trackchasing's hierarchy has immediately "clamped down" on any future gray area behavior. They do this with "Randy Rules". Don't worry. I've learned to live with it. 
Just exactly how do I remember, some eight years and nearly 1,000 tracks ago, what type of racing configuration was used at the Nicollet County fair? It's easy. For about the last 1,300 track visits I've been posting a YouTube video of whatever racing action I saw. I simply went back to my video from the 2011 Nicolette County Fair trip and, yep, they were racing on an oval track. 

Some time ago, I don't really remember when and where I learned they were racing on a "road course" at Nicollet County. Of course, I wouldn't want the reader to be confused about my use of the term "road course". We're not talking Watkins Glen or Spa or Le Mans. With county fair racing a road course can simply be any configuration where the drivers must turn both right and left to complete a lap. 
In order to confirm that the Nicollet County Fair folks were definitely racing on a different configuration than what I had seen back in 2011, I needed to get some "first hand" info. I will tell you this. I am beyond amazed at how many trackchasers get "second hand" information from a website or a Facebook page. Then they shout it to the world as the gospel. Folks, that's bordering on being irresponsible.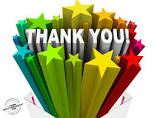 When I need firsthand information I go to the top of the food chain. I got in touch with a fellow by the name of Brad. His name was listed on the website as the fair's racing contact. Brad was very helpful. He sent me a video of the "new" configuration. What I saw definitely included both left and right-hand turns. It was with this knowledge from Brad including text messages and phone calls that confirmed my visit to the Nicollet County Fairgrounds.
St. Peter, Minnesota was an easy 62-mile drive from where I was staying at the Sheridan Minneapolis West hotel. That wouldn't seem like much considering I had driven more than 600 miles up to the St. Hilaire Community Park and back to see their racing yesterday.
Following the race today I hoped to return to the Minneapolis airport and hop on a jet airplane bound for California. We will see you later if that works.
THE RACING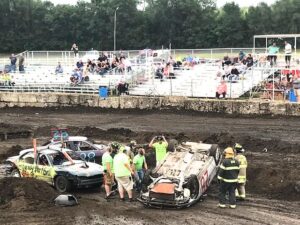 Nicollet County Fairgrounds – Saint Peters, Minnesota
Today's racing was scheduled to begin at 12 noon. I liked the early start. I was hoping to standby for a 6 p.m. departure to Los Angeles. I paid five dollars to park and another $10 to gain admission to the races. 
The first thing I checked when I arrived today was the "bump" as Brad had called it or the "chicane" as I often refer to the indentation that would make the drivers turn both left and right. It was there all right. There would be no question that today's racing would take place on a road course configuration. 
I had one of my PR advance people give a short autobiographical note about my trackchasing to the announcers. They read it pretty much as it was printed without a lot of elaboration. I was also wearing my 2019 heather sapphire World's #1 Trackchaser T-shirt. 
When the PA announcement about my attendance at the track was made people nearby could recognize me because of my shirt. When that happens people frequently like to come up and say hello. Today some folks did that today. I enjoyed my conversation with them. Nice folks. 
I filmed the first couple of races from just beyond turns three and four or maybe turns five or six or whatever. I was surprised at how close I could stand to the actual race action without any interference from track officials. I could stand within five or six feet of the concrete wall that separated me and the racers. Maybe the fair organizers simply felt that by allowing those who wished to stand close to the fence these people would be willing volunteers of a weeding out of the gene pool program?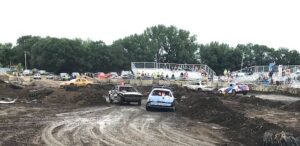 The track surface was made from good old Midwest black farm dirt. In this part of the country it gets pretty black. The track was also well watered to help keep the speeds down as well as to limit the dust for the crowd's enjoyment. It was easy to see the cars turning both left and right on today's road course. 
Once I got some video from one end of the track I headed up into the grandstand. I selected a fellow sitting by himself based upon my trackchasing recruiting profile. He looked like he might be a good person to talk to for the balance of the afternoon anyways.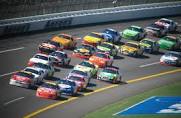 This guy was a NASCAR fan and had seen races in Kansas City and Las Vegas. He was pretty impressed when I told him that I had seen racing at every NASCAR track in answer to his question. We talked for a long time. He owned an ice fishing hut, a 17-footer and drove a cement truck during the week to help pay the bills. He told me his wife wasn't into racing or ice fishing. Wives can be like that at times.
The twin announcers did a good job of telling the fans in attendance which drivers were racing which cars, trucks and vans. That's right. They had different divisions for all three of those vehicle types.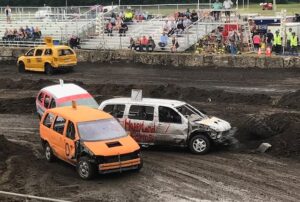 They did a nice job of keeping one race coming onto the track as soon as the previous one was finished. There were several flips today when cars hit the dirt banking at the wrong angle and turned over. Again, the track had enough equipment to get these disabled and wrecked vehicles off the track in a timely manner. That's important for the overall enjoyment of the show. 
This was the last county fair racing for me on this particular trip. I had been on the road for nearly two weeks. This was the 11th track I had added to my lifetime trackchasing portfolio for the trip. I also got to see my sister and brother-in-law and spend a night at the Knoxville Nationals. It was a good trip but now it was time to head home.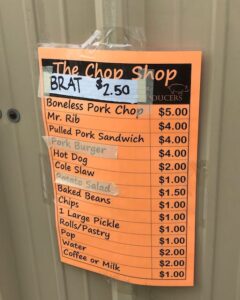 After three hours at the fair it was time to go out and see the fair just a bit and grab some food. Today was the last day of the Nicollet County Fair. You could see everyone was shutting down whatever they had opened up over the past week. I was able to get a really good pork chop, although they were out of buns by now. I smothered that pork chop in mustard and ate it with my fingers.
AFTER THE RACES
I didn't know for sure if I would be getting back to California tonight or not. I would be using my airline sponsorship to try to standby for a flight. Doing that on a Sunday night is more difficult but, I often say, "if you don't ask you don't get". 
On the way back to the airport I had a choice to make. There was a huge retail establishment along the highway where all of the buildings are painted yellow. This was, "Minnesota's Largest Candy Store" (also World's largest soda selection!). It's in Jordan, Minnesota.
I had passed by here seemingly hundreds of times. I had never stopped….until today. I only had 20 minutes. That wasn't enough time to begin to do this tourist attraction justice. However, 20 minutes was better than no minutes. I would come back again and stay longer.
Wow! What a place. This store is home to the world's largest soda selection, home to the world's largest crow, the world's largest ball of twine, the world's largest cherry and the world's largest chair….among other things. Don't miss the pictures. I'll come back later and share a more detailed report.
I would love to have stayed longer but the airport called. I am happy to report that I made it back home without incident. Another successful trackchasing trip was now in the rearview mirror.
Good afternoon from the Nicollet County Fairgrounds in Saint Peter, Minnesota.
Randy Lewis – 85 countries – 2,577 tracks.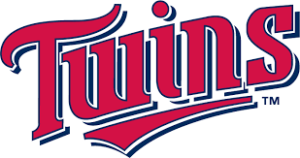 Minnesota
The North Star state
This afternoon I saw racing at my 102nd lifetime track in the North Star, yes, the North Star state.  I hold the #1 trackchasing ranking in Minnesota.  I've seen 102 or more tracks in seven different states. No trackchaser can match that stat.
Thanks for reading about my trackchasing,
Randy Lewis
World's #1 Trackchaser
Peoria Old Timers Racing Club (P.O.R.C.) Hall of Fame Member
Minnesota sayings:  "Hotdish"
You might call this a casserole or something like that, but in the upper Midwest, it's a "hotdish." This usually contains a type of starch, a type of meat, frozen veggies and a can of soup. The most common type of hotdish here in Minnesota is Tater Tot Hotdish.
QUICK FACTS
LIFETIME TRACKCHASER COMPARISONS 
The three most important trackchasing comparisons to me are:
Total lifetime tracks seen
Total "trackchasing countries" seen
Lifetime National Geographic Diversity results
Total Lifetime Tracks
There are no trackchasers currently within 720 tracks of my lifetime total.  Don't blame me.
Randy Lewis, San Clemente, California – 2,577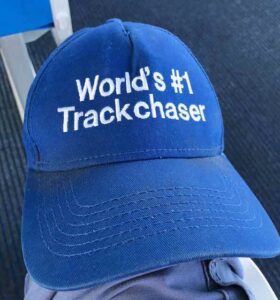 Total Trackchasing Countries
The nearest trackchasing competitor has seen racing in 30 fewer countries compared to my lifetime total. 
Randy Lewis, San Clemente, California – 85
Current lifetime National Geographic Diversity results
Randy Lewis, San Clemente, California – 4.14
That's all folks!  Official end of the RLR – Randy Lewis Racing Trackchaser Report
Click on the link below to see the video production from the racing action today.
2019 – Racing on the road course in St. Peter, Minnesota 
.
. 
2011 – Racing on the oval up in St. Peter, Minnesota
.
.
2011 – Racing in pictorial form…don't miss it
Click on the link below for a photo album from today's trackchasing day.  You can view the album slide by slide or click on the "slide show" icon for a self-guided tour of today's trackchasing adventure.
A day that included a return visit to the Nicollet County Fair PLUS a first-time visit to Minnesota's largest candy store