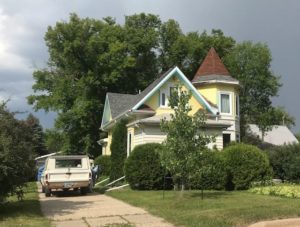 Greetings from Fessenden, North Dakota
.
.
From the travels and adventures of the 
"World's #1 Trackchaser"
.
.
Wells County Fairgrounds
Dirt road course
 Lifetime Track #2,455
The EventVideo PlusPhotos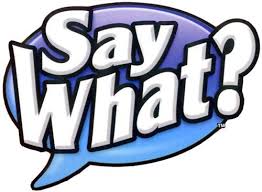 THE EVENT
I am a "trackchaser". So, what the heck is that? I get that question from racing and non-racing people all the time. This is a difficult question to answer. Why? Because after I do my best to respond people say, "I've never heard of such a thing"!
Here's my best answer.
I'm a racing fan. I love to travel. I love to analyze opportunities to get the most out of everything while saving time and money.
Trackchasing fills the need for all of the above. The racing part of my trackchasing has me trying to see wheel to wheel auto racing at as many different racetracks as I can all over the world. Yes, all over the world. So far things are going pretty well. I've seen racing at nearly 2,500 tracks in 80 countries. As a matter of fact, I've seen racing at more tracks than anyone else in the world.
Equally important to me are the things I get to see and experience over the "long and dusty trackchasing trail". I call these adventures "Trackchasing Tourist Attractions". You won't want to miss my "Trackchasing Tourist Attractions" page. Here's the link:  Trackchasing Tourist Attractionsor my "Sports Spectating Resume" page, Sports Spectating Resumeon my website at www.randylewis.org.
I live in southern California. Most of the racetracks in the U.S. are located well over 1,000 miles from where I live. As a matter of fact, my average trip covers 5,000 miles and more. I take 35-40 of those trips each season. In any given year I will travel well over 200,000 miles, rent more than 50 cars, and stay in more than 150 hotel rooms.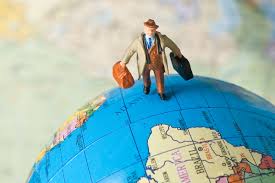 I get the chance to meet people all over the world. With trips to 80 countries and counting just getting the chance to experience so many other cultures, spend times in their homes and meet their friends is a huge reward for being in this hobby. I am indebted to several of these folks for their help and friendship.
It's takes a good deal of planning to do the above and not spend my entire retirement portfolio. I enjoy the challenge, the travel and every other aspect of "trackchasing". In reality, my trackchasing hobby is a lot like being with the carnival. I breeze into town, stay a little while and then head on down the road.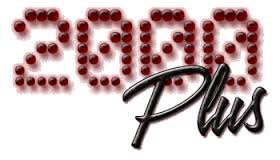 Today's adventure was one more of the 2,000 trips that have taken me up, down and around the long and dusty trackchasing trail. If you would like to see where I've been and experience those adventures here's the link:
If you've got a question, comment or whatever please leave it at the bottom of this report.  It's very easy to do.  Or you can visit me on Facebook.  Thanks!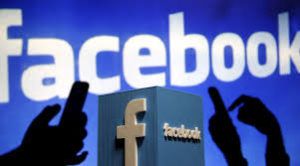 FOREWORD
Friday, June 22, 2018.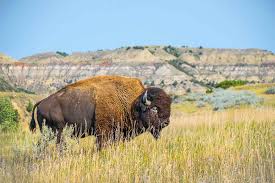 Today I planned to go trackchasing in North Dakota. Yes, I hoped to be heading toward the Peace Garden State. I have not trackchased all that much in North Dakota. Coming into today I had only seen racing at 14 different tracks there. That ranks North Dakota 39th in terms of my trackchasing productivity within the US.
I woke up in a Toronto area Motel 6. My wake-up call came at 3:40 a.m. Eastern time. For a California fellow that's early.
I needed to get to Toronto's Pearson International Airport for a 6:30 a.m. flight from Toronto to Minneapolis. I was flying standby. I would get a seat on the plane if and only if all of the paying passengers and fellow standby passengers with more "juice" made it onto the plane and there was still an empty seat. There was a problem. The flight was oversold by two people and I was fifth on the standby list.
Whenever I am in a situation like this I am immediately searching out alternative plans. I was in Toronto (YYZ). I needed to get to rural North Dakota for a 7:30 p.m. racing start tonight. Folks, there are not a lot of available choices to get from point A to point B when YYZ is point A and Fessenden, North Dakota is point B.
I started booking flights through much less preferred destinations. When I don't make or take those flights there is a lot of "refund paperwork" to be done.
Through some form of divine intervention I made the flight. I can't really explain it. Maybe there were just more people than normal that were unwilling to make the call of a 6:30 a.m. flight departure from a major city. Whatever. I didn't care. I was headed in the direction of Fessenden, North Dakota.
Once I landed in Minneapolis it was going to be a 13-hour round-trip drive up to Fessenden where the races would be and then back to Minneapolis. After the races were finished tonight I would have to drive overnight to the MSP airport so that I could take an early morning flight to Michigan. This has been a very rough trip for getting sleep. It wasn't going to get all that much better soon.
It was on the flight to Minneapolis that I came up with a new travel plan. What if I could catch a flight to a North Dakota city that was somewhat near tonight's race track in Fessenden. That could save me a lot of driving time. However, rental cars are difficult to get in these parts. Sometimes they impose mileage limits, which makes the whole idea of getting a rental car in a smaller North Dakota market a nonstarter.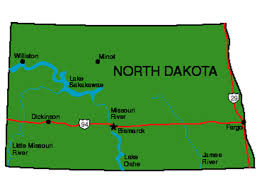 I considered Minot, North Dakota. However, the flight loads going in that direction were bad. Then North Dakota's capital, Bismarck, popped up on my radar screen. I could fly to Bismarck, get an Avis rental car for a fairly reasonable price, and then fly back to Minneapolis tomorrow morning.
This would knock my round-trip driving time down from thirteen hours to only four hours. That was a good thing. However, I would have to sleep overnight in my car for four hours. I had already slept overnight in the car one night earlier in this trip. Nevertheless, the benefit of sleeping in my car was a nine-hour reduction in driving time. I thought that made the plan worth it.
I landed in Bismarck at about 10 a.m. Bismarck is only a two-hour drive from the Wells County Fairgrounds. Since I wasn't going to be getting a hotel I had some free time. What do I do when I have free time on the trackchasing trail? I search out Trackchasing Tourist Attractions.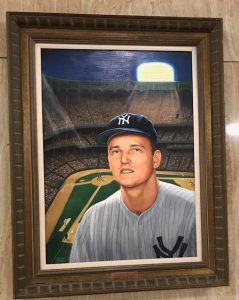 I've done some touring in North Dakota with my past trips. I've been to the Roger Maris Museum in Fargo. It's in a shopping mall and pretty cool since I was a Yankees fan as a boy. I've been to Scheels, the largest sports store in the world a few times. That really IS a tourist attraction. I've also seen a Fargo – Morehead Fire Cats minor-league baseball game. All of those visits were in Fargo.
I consulted TripAdvisor. TA told me the North Dakota Heritage Center and State Museum was the number one tourist attraction in town. The North Dakota State Capitol building was number three. I liked both of those ideas. By the way, what was number two? The Dakota zoo.
I'm developing a little bit of a hobby of taking state capital tours. I've seen 10 or 12. I called the state capital folks in North Dakota and learned they had an 11 a.m. tour. There's not a lot of traffic in Bismarck. The airport is about five miles from downtown. I pulled into the state capital building just in time to make that first tour of the day.
North Dakota isn't very populated. The state only has about 757,000 people. It just turned out that none of those from North Dakota or anywhere else chose to take the tour today at 11 a.m. However, I did.
I was most pleased to get a personalized tour with only Cindy the tour guide and me. That's what "personalized" means. The capital is done in sort of an art deco architectural style. It looks eerily similar to Frank Lloyd Wright works.
What I found somewhat amazing is the state legislature representatives are only in session every other year. They work for about 80 days during that time. That's right. North Dakota state legislative elected officials work 80 days every two years. I don't know how much they get paid but it's probably a pretty good gig.
I learned that the original capitol building burned down in 1930. All of the photos today will be of what they built from the early 30s on. Most of the capitol building today is eighty years old.
My tour guide was a cheerful and informative individual. She answered all of my questions. She told me that North Dakota is a solid Republican state although they do have one democratic U.S. senator, which I found surprising.
I enjoy seeing our state capitol buildings. I don't have any specific stated goal to see them all. I'll see them when I can. I don't get to North Dakota all that often. I figured I shouldn't pass up the opportunity today when I had the time.
The North Dakota Heritage Center and State Museum is adjacent to the Capitol building. By the way, there is no charge for either of these attractions. Although the Heritage Center is rated slightly higher than the state capitol I found the state capitol tour the most interesting and entertaining.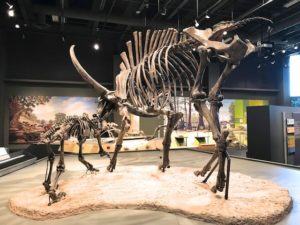 I breezed through the heritage museum in about an hour or maybe a little bit more. It's sort of a museum of science, industry and history but in a somewhat basic way. Don't miss the pictures. They will show you pretty much what I saw today.
When all of my touring was finished, it was time to head up to Wells County and the Wells County Fairgrounds located in Fessenden, North Dakota. Have you ever been there?
Fessenden is the county seat at Wells County. I told you there weren't all that many people in North Dakota. As it turns itself Fessenden has a population of only 479 people. It was founded all the way back in 1893. One of the most notable people ever come out of the town was C.A. Bottolfsen. C.A. was the 17th and 19th governor of Idaho. It sounds as if he didn't get re-elected after his first term.
There weren't very many cars on the road during my two-hour drive. There were a couple of traffic construction stops along the way. I spent some time talking to one of the highway workers as he held up cars waiting for the pilot truck to guide us along the construction path.
He told me he works from 7 a.m. until 7 p.m. five days a week. Yes, he gets overtime for his work beyond eight hours a day. He told me the trucks that drive past his post drive way to fast!
THE RACING
Wells County Fairgrounds – Fessenden, North Dakota
I arrived at the Wells County Fairgrounds about an hour and a half before race time. I did three things with my free time. First, I took a short nap. Secondly, I've worked on my computer just a little bit so you can read these informative Trackchaser Reports. Then I took some time to tour the small fair.
Yes, everything at the fair was smallish. The carnival was small. The agricultural barns seemed to be on the small side as well although it looked as if they were very modern.
I was really impressed with the Wells County Fairgrounds grandstand. It was the old covered grandstand style variety that had been modernized only recently. Don't miss the photographs. It was very unique with its curved roof. The grandstand was the most impressive item I found at the fair.
I really enjoyed going through some of the historical displays at the fair. I learned that the Wells County Fairgrounds has a very strong history with horse racing and actual par-mutual horseracing betting. Who could have guessed that? Don't miss the photos.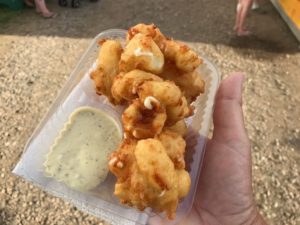 Supper tonight was going to be cheese curds from a traveling fair vendor. When you're up this part of the world, cheese curds are always on the menu. I had garlic flavored curds with ranch dressing for eight bucks. They were absolutely delicious.
Before the race began I had a chance to meet up with the local race officials as well as the track announcer. This was their first ever effort into the world of auto racing at the fair. They were just getting their feet wet. They had no idea how many race cars were going to show up.
As it turned out 11 cars came to the track tonight. Four of those cars were in the four-cylinder division. The balance were V-8 race cars that ranged from demo-like cars to actual hobby stock type entries.
Tonight's admission price for adults was $15. That was definitely on the high side. When I bought my ticket from the ticket seller I told her in the nicest way possible that I thought their prices were too high. She was just as nice back to me. She thanked me for my feedback and told me she would pass it along. I suspect that she will.
There weren't all that many people in the grandstand when I grabbed a seat in the very top row. During the entire night the grandstand might have been 20-30% occupied. I don't think a $15 admission price helped things although there was no charge to walk the fair.
When I go to the races by myself I'm always looking for an interesting individual to sit next to. I've met some very intriguing people this way. I'm a pretty good judge of people visually. Some people's appearance, actually most, will tell you a lot about them. It's not a perfect science but it beats interviewing everyone individually.
This part of the United States is home to a large population of native Americans. Many of these people live on reservations that have been carved out by the United States government. Overall, our country's native Americans aren't too happy with how things shook out.
When I reached the top row of the grandstands, with my cheese curds in hand, I noticed a young man sitting by himself. He was obviously a Native American man. He looked like he would be an interesting person to spend some time with this evening. I sat down a few feet away and greeted him. He was a friendly sort and greeted me back.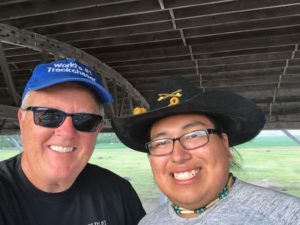 I would soon meeting Mr. Kylen Running Hawk. He was in town with his grandfather who was celebrating his 1977 school reunion. I had driven through town before I got to the fairgrounds and noticed a huge crowd and cars parked for blocks around the local school.
It was fun meeting and talking to Kylen. He had grown up on a reservation in his early years. This his mother moved the family off that reservation when she married another Native American from a different tribe. Kylen grew up in North Dakota but lives over in Minnesota now.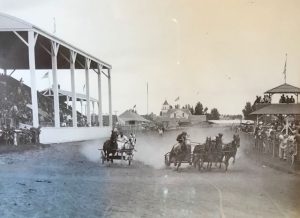 Kylen is a "chuck wagon" racer. I've met a lot of people in my life. However, I have never met a chuck wagon racer! These folks race wagons pulled by a team of four horses. Sounds dangerous to me. I'd like to see one of those races.
I didn't exactly know how old Kylen was. If I had to guess I might've said 25-30. It turned out he was 16! Yep. I missed that one by a mile. Kylen told me he gets that a lot.
Although Kylen was friendly to me you could tell he had been indoctrinated strongly by growing up on the reservations. When the national anthem was beginning to be played he told me that he doesn't stand for the national anthem. As I mentioned, Native Americans are not that wild about the U.S. government. He told me that most tribes had signed an agreement not to stand for the country's national anthem.
By this time we had been chatting for several minutes. We had developed a rapport. I asked him if he might consider standing for the national anthem tonight. He looked at me and smiled. Yes he would do that. He took off his "cowboy" hat and stood for the anthem like everyone else in the grandstand. I was proud of Kylen for one thing. He seemed to have an open mind to a logical argument.
Do you do jigsaw puzzles? If so then you'll have a very good understanding of what the shape of tonight's racetrack was all about. It was a road course. That means the drivers had to turn both left and right to get around the track. From my elevated view in the last row of the grandstands the shape of the track looked just like a center piece in a jigsaw puzzle.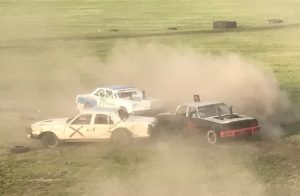 This temporary road course had its layout marked by a series of tires. There were little tires, medium size tires and big tires. The track was located inside the fairgrounds half-mile dirt track. They use that track for horse racing among other things.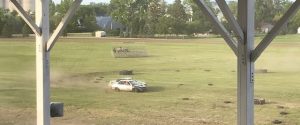 Most of the surface inside the larger dirt oval was grass. When the cars started racing tonight that grass turned into dirt and dust. They watered the track frequently. The small hoses provided by the local fire department helped a little but not much.
There were two divisions racing tonight. The four cylinders bought four cars in the V-8 powered racers had seven. Each group raced amongst themselves. The track was probably too big for this kind of racing.
I don't want anyone to take any of my comments as criticism. They are only my observations from having been to hundreds of these types of events. The announcer as well as some of the track personnel all admitted that this was the first time they had done such a thing and they were in the learning phase.
One of the competitors told me the entry fee tonight was $50, which included the car, the driver and one pit person. There were 11 cars in the pits so that meant they raised $550 from the racers themselves. Tonight's grandstand admission price was $15. That meant it took about 30-35 people paying $15 each to provide the same revenue to the fair as they got from the eleven racecar drivers.
As I mentioned the grandstand was maybe 20-30% full with 200 fans or so. I wondered how big the crowd in the grandstands might have been if there were 60 or 70 cars in the pit area? Each car normally brings 3 to 5 fans and followers and sometimes more with kids, grandma and grandpa and friends . You can do the math on that one. I would suggest the fairgrounds do a couple of things to increase their car and fan counts.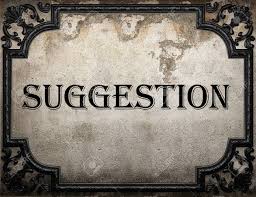 First I'll suggest they allow all of the competitor's cars and drivers in for free. That's right free. I was at an Orlando, Florida "Night of Destruction" event a couple of months ago. They didn't charge the competitors anything to compete. They probably had 100 racecars there, all of junk car quality. One hundred racecars bring in the fans by the thousands.
I was at a Minnesota county fair last year, the Roseau county fair. The fairgrounds is in a small town located just 8 miles from the Canadian border. As you might imagine that is rural lowly populated country. Nevertheless, they had about 70 cars in the pit area. Why did they get such a big crowd?
One of the reasons for the big car count was a special promotional tie-in they had with a local wrecking yard. A prospective driver could go to the junkyard, pay $200, and get a car that he could race that evening. Two hundred dollars seemed sort of expensive for a junk car that you're only going to race one time. Here's the kicker. At the end of the night if the driver brought back the car, in any condition to the junkyard, his $200 was fully refunded! That meant that the driver had a racecar that he didn't have to pay a penny for to compete in the fair event. That's how they got seventy cars in a remote place like Roseau, Minnesota. By the way Fessenden is about 250 miles from Roseau.
The two announcers did a great job of entertaining the crowd. That was especially true considering all but one race had only three or four racers competing over a road course that was the better part of a mile long. I think the crowd liked what they saw because they probably haven't seen much county fair racing in the past.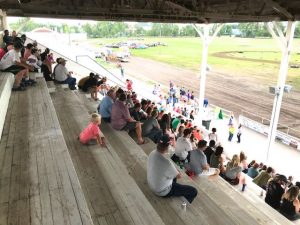 As noted the crowd was small. The admission price was high. I don't think these people will come back or recommend the event to their friends at $15 a pop to see 11 cars race. I say lower the admission price to $8-10 bucks, implement what I recommended above and get 50 cars in the pits. If that increases the grandstand gate to 500 people or maybe even as much as 1,000 you've got something.
These are just random thoughts as I drive northward on U.S. 131 in Michigan. Why listen to me? Well I have seen what works and doesn't work from a fan's perspective at almost 2,400 different racing locations. I'm just saying.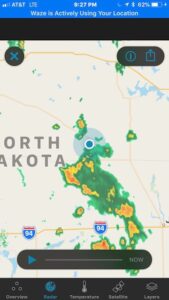 Initially the weather forecast for Fessenden was for mainly clear skies. Then at the last minute thunderstorms developed in the area at about 6 p.m. Luckily, it only misted at the fairgrounds. That was a good thing. I'm not sure what the crew would've done had some moderate to heavy rain moved in at race time. I'm glad I didn't have to find out.
AFTER THE RACES
I was leaving the fairgrounds after the last feature racing event at about 9:15 p.m. I tried to stop at the convenience store next to the fairgrounds for a rest stop and a refreshment for my drive back to Bismarck. They were already closed. Welcome to small-town America where even the convenient store closes before 10 p.m.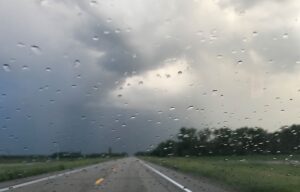 I was only five minutes from the fairgrounds when it started to rain. I've had that happen many many times in my trackchasing career. I thank my lucky stars that I was able to get tonight's racing in. North Dakota is a difficult trackchasing state because the lack of population and racetracks in general.
Much of my drive back to Bismarck would be on two lane roads at night. The roads were a little bit narrow. They've got a lot of wildlife running around up here. When it started to rain really hard I considered pulling off the highway and waiting it out. I'm a little more skittish after my nearly catastrophic afternoon rain event down in Kansas a few years ago. That was one of the scariest things I've ever experienced in my life. I was driving down a two-lane road and couldn't see five feet in front of me.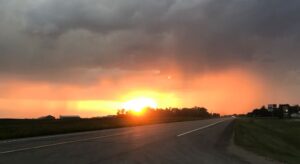 Tonight's route had me making continuous drives first south and then west and then south etc. until I got back to Interstate 94. At times I was driving directly into the thunderstorm and then I would move away at the next turn. There was a beautiful sunset and then lots of lightning and thunder to entertain me.
All things considered my visit to the Wells County Fairgrounds was a raging trackchasing success. This was the first time they ever raced here. I had no idea if they would ever do so again. That's why I had to be here to see my 15th Peace Garden state racetrack.
Tonight I'd seen my 15th track in North Dakota. It took me 12 trips to the state do that. I hadn't been up here for racing since 2015.
I understand why they don't have a lot of racetracks in North Dakota. They have a population of less than one million people spread over what amounts to a very large amount of geography. What makes it difficult for me to get up here is that there are no major airports all that close. However, when North Dakota races at new tracks I'll be there.
After I refueled the Avis Car Rental Racing Chevy Impala I pulled into the small rental car return lot at the Bismarck airport. It was past midnight now. I knew the rental car office had long ago closed. No one would bother me until I woke up in the early morning tomorrow.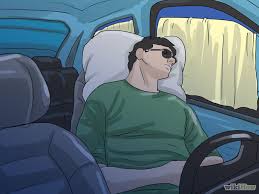 I leaned back the passenger seat in my car and said a quick prayer to God. I pray to him/her almost every night. It's a simple prayer. I simply thank God for my good health and my ability to do things like trackchasing and a few other important things. I've had a lot of good fortune in life. I think I've created some of that on my own but if you believe in fate maybe somebody above was pulling the strings all along. Nevertheless, I have a lot to be thankful for and I am.
Good evening from Fessenden, North Dakota.
Randy Lewis – 80 countries – 2,455 tracks.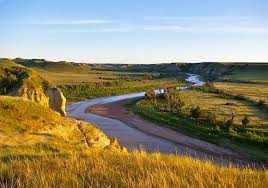 North Dakota
The Peace Garden state
This evening I saw racing at my 15th lifetime track in the Peace Garden state, yes, the Peace Garden state.  I trail the state leader by three tracks here. I'd love to try to catch up but they just don't have any more racetracks for me to see….unless this county fair racing starts to get some traction in ND.
Thanks for reading about my trackchasing,
Randy Lewis
World's #1 Trackchaser
Peoria Old Timers Racing Club (P.O.R.C.) Hall of Fame Member
North Dakota sayings:  North Dakota Folks Love To Giggle At Outsiders Attempting To Ordering Food At A Restaurant
Every North Dakotan loves knoephla, along with a whole slew of other dishes that most people across the United States probably couldn't pronounce with several attempts. Why you ask? North Dakota is made up of huge Scandinavian populations. In fact, the Norsk Høstfest in Minot, N.D. is the largest annual Scandinavian festival in North America. 
While North Dakota still has the basic Midwestern dishes, there's also a huge influence from Norway and Germany with dishes like kuchen, fleischkuekle, krumkaka, lefse, raspeball, and lutefisk being relatively common options.
QUICK FACTS
LIFETIME TRACKCHASER COMPARISONS 
The threemost important trackchasing comparisons to me are:
Total lifetime tracks seen
Total "trackchasing countries" seen
Lifetime National Geographic Diversity results
Total Lifetime Tracks
There are no trackchasers currently within 655 tracks of my lifetime total.  Don't blame me.
Randy Lewis, San Clemente, California – 2,455
Total Trackchasing Countries
There are no trackchasers currently within 25 countries of my lifetime total. 
Randy Lewis, San Clemente, California – 80
Current lifetime National Geographic Diversity results
Randy Lewis, San Clemente, California – 4.14
That's all folks!  Official end of the RLR – Randy Lewis Racing Trackchaser Report
Click on the link below to see the video production from the racing action today.
Click on the link below for a photo album from today's trackchasing day.  You can view the album slide by slide or click on the "slide show" icon for a self-guided tour of today's trackchasing adventure.

Don't miss my trip to North Dakota…I don't get up here all that often