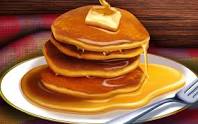 Road Food – The Best of the Best!
From the travels and adventures of the "World's #1 Trackchaser"
HighlightsU.S. WestU.S. MidwestU.S. SouthU.S. EastForeign
For me, trackchasing has never ever been just about going to the races.  When I travel I like to see things.  I also like to eat well.  To me "eating well" is as much about the ambiance as the food.  Many years ago I discovered a book titled "Road Food".  The authors told of more than 1,500 "off the wall" places for the most unusual dining experiences.  That was for me.


Now as you read about all the various eateries I have visited rest assured that I have eaten at every one of these listings. (some many times). I estimate I eat well over 500 meals in restaurants every year.  Except in the most unusual cases (noted), they have all been above average.  I try to avoid eating in chains, unless I'm on some sort of a calorie reduction diet, at all times.  There are just too many unique places to dine to waste my time on places where I can eat anytime I want back home.
Don't get me wrong. I do enjoy eating in several restaurant chains especially when those chains are not available in my home state of California. Here are some of my favorites.
Chick-Fil-A
Culver's
IHOP
In N Out Burgers
Krispy Kreme
McDonald's
Sonic Drive-In
Steak N Shake
Tim Horton's
Waffle House
Wendy's
Whataburger
White Castle
In today's technology-laden world I rely on my iPhone app Yelp!  Yelp! provides user ratings and reviews about restaurants.  When I pull into town I pull out my iPhone and begin checking Yelp!  Soon after I'm normally found licking my fingers.
ALASKA
Fat Olives – Homer
Wolf Run Café – Fairbanks
 
 
ARIZONA
El Torero – Tucson
Harlow's Café – Tempe
Honey Bear's BBQ – Several locations in Phoenix
Tee Pee Mexican restaurant – Phoenix
Tucson Tamale Company – Tucson
CALIFORNIA
Barbara's Fishtrap – Princeton by the Sea
Boll Weevil Restaurants – San Diego
Los Comadres – Santa Maria
Natalie's Peruvian Seafood (try the dry-fried corn and bread with green hot sauce) – Los Angeles 
Siquios – Colton
Vehar's Mexican restaurant – Tulare
Yank Chow (get the slippery shrimp) – Los Angeles
COLORADO
Cantina Grill – Denver International Airport, Denver
Enstrom Candy Company – Colorado Springs
HAWAII
Kula Lodge – Maui
St. Louis Drive-In – Honolulu
IDAHO
Pickle Place (home of the largest rocking chair in Idaho and a real good breakfast) – Arco
Upstairs Bar & Grill – Kuna
MONTANA
NEVADA
Lupo by Wolfgang Puck – Las Vegas
Mt. Everest India's Cuisine – Las Vegas
NEW MEXICO
Barelas Coffee House (not just a coffee house; a real find) – Albuquerque 
E2 Restaurant – Las Cruces
Frontier Restaurant – Albuquerque
La Hacienda Express, Albuquerque International Airport – Albuquerque
Padilla's Mexican Restaurant – Albuquerque
Taqueria Jalisco – Clovis
OREGON
Jake's Famous Crawfish – Portland
UTAH
Hire's Big H – Salt Lake City
Navajo Hogan (one of my favorites; tell owner Bill I said hello) – Salt Lake City 
WASHINGTON
Burgerville – 39 stores primarily in Oregon and southwest Washington
WYOMING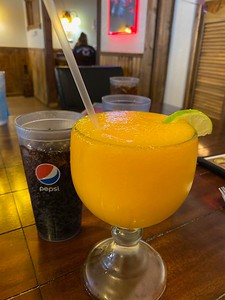 Garcia's Mexican Restaurant and Cantina (best mango margarita or any margarita I've ever had!) – Torrington
The Bucking Horse Steakhouse and Lounge – Torrington
The Old Corral Hotel and Steakhouse – Centennial
Waldorf A'Story (quaint, breakfast) – Story
ILLINOIS
Davis Bros. Pizza – East Peoria
Emmet's Tavern & Brewing Company – Palatine
Hungry Hobo restaurants (ask them what happened to the #4 sandwich!) – all over the Quad Cities 
Rudy's Tacos – Quad Cities in Illinois and Iowa
Steak n' Shake – all over the Midwest and selected southeastern areas
INDIANA
Front Porch Steak House – Worthington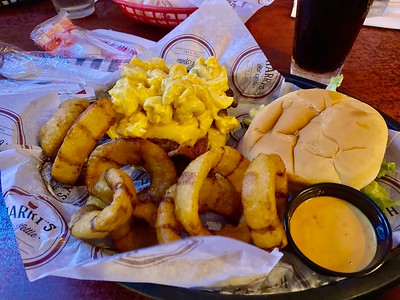 Harry's Old Kettle Pub & Grill – Wabash
Heyerly's Baking Company – Ossian
King Bar-B-Que – Indianapolis
The Red Pepper Deli Café – Madison
The Tamale Place – all around Indianapolis
IOWA
Chatterbox Cafe – Audobon
Maid-Rite – all over America
Northwestern Steak House (highly recommended; get there early or wait) – Mason City 
Ronneburg Restaurant – Amana
KANSAS
Brookville Hotel – Abilene (not recommended)
Cozy Inn – Salina
Hog Wild Pit BBQ – Hutchinson
Uptown Bistro – Wichita
MICHIGAN
Don's Drive-In – Traverse City
El Adobe Mexican Restaurant – Mt. Morris
Jonny B'z Dogs and More – Grand Rapids
MINNESOTA
Keys Bar & Grill at the Foshay – Minneapolis
Moose and Sadie's – Minneapolis
My Sisters Place (my last dinner with Ed Esser) – Grand Marais 
NEBRASKA
Bohemian Café – Omaha
Don and Millies (one of my favorite hamburger fast-food chains in the world) – about seven locations in and around Lincoln  
King Kong – Lincoln
Misty's Steakhouse and Lounge – Lincoln
Runza (hamburger fast food) – all over Lincoln
Surfside Club – Omaha
Taste of Texas BBQ – McCook
NORTH DAKOTA
Grizzlies (try to Buffalo burger special) – Jamestown 
Lucy's North China Cuisine – Fargo
Prairie Woods – Wishek
OHIO
Dusmesh – Cincinnati
Gold Star Chili – stores all over Ohio
Possum Holler Pizza – Obetz
Skyline Chili – stores all over Ohio
Tony's Italian Kitchen – Englewood
Viva Tequila – Mason
OKLAHOMA
Earl's Rib Palace – Moore
Jimmy's Egg – Oklahoma City
Tacos San Pedro – Oklahoma City
SOUTH DAKOTA
King Buffet – Yankton
Prime Time Tavern (one of my all-time favorite steakhouses; what a value) – Huron 
WISCONSIN
Cousin's Subway Shops –  all over Wisconsin
Culvers – All over the upper Midwest
Four Corners Saloon – Mason
Krolls West – Green Bay
Mars Cheese Castle – Kenosha
ALABAMA
Coming soon.
ARKANSAS
Coming soon.
FLORIDA
Daytona Brickyard – Daytona Beach
GEORGIA
McGinn's Southern Pit BBQ (near Atlanta Motor Speedway) – Griffin
Pascal's (Atlanta International Airport) – Atlanta
Pop's Kitchen – Sylvania
Silver Skillet Restaurant – Atlanta
Slope's BBQ, seven stores all around Georgia
KENTUCKY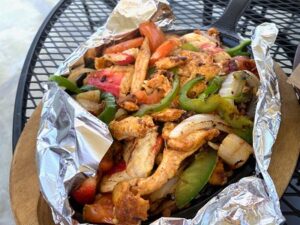 El Caminante Mexican restaurant
Walt's Hitching Post (Sadly, this place is now closed.  It was one of my top 10 most favorite restaurants in the world.) – Covington 
LOUISIANA
Charlie's Steak House (I started eating here in 1972; One of my top ten world favorites) – New Orleans 
Mulate's (Sadly, this place is now closed.  You missed the Cajun live music on Friday nights) – Baton Rouge 
Rays PeGe – Monroe
MISSISSIPPI
Louisiana Sisters Cajun Gourmet – Hattiesburg
MISSOURI
Amighetti's – St. Louis
Biffle's Smoke House BBQ – Concordia
 
 
NORTH CAROLINA
Lexington Barbecue – Lexington
SOUTH CAROLINA
Waffle Houses (South Carolina is as good as any place to find one) – all over America 
  
TENNESSEE
Rendezvous BBQ Ribs – Memphis
TEXAS
Whataburger outlets, nationwide – mainly in Texas


VIRGINIA
Weasie's Kitchen – Waynesboro
CONNECTICUT
Planet Pizza – Ridgefield
DELAWARE
Coming soon. 
 
DISTRICT OF COLUMBIA
California Tortilla – Dulles International Airport, Washington, D.C.
MAINE
Becky's Diner – Portland
Dysart's Truck Stop (get the cinnamon roll early in the day!!) – Bangor 
Kelly's Landing Restaurant – Greenville Junction
Nunan's Lobster Hut – Cape Porpoise
The Lost Gull – Oxford
 
 
MARYLAND
Chick & Ruth's Delly – Annapolis
MASSACHUSETTS
La Summa Cucina Italiana – Boston
NEW HAMPSHIRE
China Delight – Claremont
Picolla Italian Ristorante – Manchester 
 
NEW JERSEY
 
 
NEW YORK
Anchor Bar (home to the first-ever "Buffalo Wing") – Buffalo 
Daniela's Trattoria – New York
Earl's – Sardinia
Hing Won – New York City
Mooncake Foods – New York
Roberta's – Brooklyn
Stanley's Corner Bar – Utica
Stella's Diner – Syracuse
Strawberry Shortcake House, Cobleskill Fairgrounds – Cobleskill
Trattoria Trecolori restaurant – New York – New York
  
PENNSYLVANIA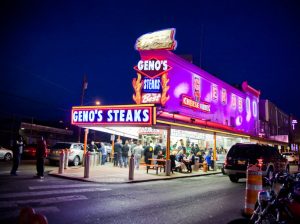 Geno's Steaks (a tourist trap but you gotta go there once) – Philadelphia
Leo's Steak Shop (near the airport and my personal favorite) – Folcroft
Pat's King of Steaks (across the street from Geno's – try 'em both) – Philadelphia 
Ray's Pizza – Lansdale
Romano's (Philly cheesesteaks) – Philadelphia 
Yokko's – Allentown
VERMONT
Lake House Pub & Grill – Lake Bomoseen
WEST VIRGINIA
Quinet's Court Restaurant – New Martinsville
AUSTRALIA
Sydney Dumpling King – Sydney (Burwood)
ARGENTINA
El Mirasol Steakhouse – Buenos Aires
CANADA
Bar Le Casino De Mirabel – Mirabel – Quebec, Canada
Bernie & the Boys – Drumheller – Alberta
Buffet Fu Lam Wok & Grill – Montreal – Quebec
Cassecroute Chez Mike – Saint Just de Bretenieres – Quebec
Chum's Restaurant – Cache Creek – British Columbia 
McKelvie's Restaurant, Halifax – Nova Scotia
Restaurant Holder (old town – fine dining) – Montreal 
Tim Horton's (hundreds of visits) – Everywhere in Canada 
Universal Café (the best for breakfast) – Montreal, Quebec 
  
 
CHILE
 
 
CHINA
Nathan Congee and Noodle Shop – Hong Kong
COLUMBIA
 
 
DENMARK
 
 
DOMINICAN REPUBLIC
El Conuco – Santo Domingo
Pate Palo – Santo Domingo
 
 
ECUADOR
II Risotto – Quito
La Marquesa Restaurante – Cotacachi, Ecuador
Segundo Muelle – Quito
 
 
EL SALVADOR
Tipicos Margoth – San Salvador
FINLAND
 
 
FRANCE
Abracadabra Italian Restaurant – Caen
Le Hamelin – Honfleur
GERMANY
Spice – Frankfurt
GUATEMALA
Tacontento – Antigua
GUYANA
GREECE
Cosmos Shopping Mall bowling alley restaurant – Thessaloniki (gourmet food in a bowling alley no less!)
 
 
ICELAND
INDIA
Indiana – Agra
Pindi's (outstanding service) – New Delhi
Ramsbagh Palace Hotel (at least go there for a drink!) – Jaipur
Samode Bagh (you should go for the breakfast buffet) – Rajasthan 
Samode Haveli Hotel Courtyard (magnificent) – Jaipur
 
 
INDONESIA
Café Batavia – Jakarta
IRELAND
JAPAN
 
 
MEXICO
Bronco's Steak House – Ensenada, Baja California
Café De Tacuba (the best!) – Mexico City
Crabsters – Progreso, Yucatan
Las Brasas Asadero – Mexicali, Baja California
Los Girasoles – Mexico City
MOROCCO
Delhi Palace – Royal Mirage Hotel – Marrakesh
Kozy Bar – Medina of Marrakesh
Le 6 – Marrakesh
Royal Mirage Marrakesh – Marrakesh
NETHERLANDS
 
 
NEW ZEALAND
Pompeii (Italian) – Palmerston North
NORWAY

PERU
La Rosa Nautica – Lima
PHILIPPINES
David's Tea House – Manila
POLAND
Rozana Restaurant – Warsaw
QATAR
SENEGAL
Restaurant Le Fassy – Goree Island – Dakar
SINGAPORE
Andhra Curry – Singapore
SOUTH AFRICA
Moyo's at Melrose Arch (one of my worldwide top ten) – Johannesburg 
Steers (pretty good South African hamburger fast food) – All over SA
SOUTH KOREA
SPAIN
Paella Senorita – Barcelona
SRI LANKA
TAHITI
THAILAND
UNITED ARAB EMIRATES
 
 
UNITED KINGDOM
London Noodle House – London
URUGUAY
Casapueblo Hotel – near Piriapolis