Greetings from Sterling, Illinois
.
.
From the travels and adventures of the "World's #1 Trackchaser"
.
.
 Speedbowl Park – Lifetime track #5
The Speedbowl Park was only the FIFTH racetrack where I had ever seen competition.  My stepfather, Bill Virt, married my mother in 1963.  He was a race fan.  He and I and some of his work friends from Caterpillar would drive up to the races from 1964-1967 or so on Sunday nights to see the races.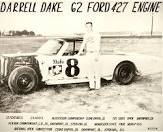 Sterling was where I first noticed Darrell Dake.  Darrell would become my all-time favorite race driver.  At the time he was "kicking ass and taking names" while driving a 1962 Ford convertible.  The car was white with black lettering and sported the number "8" on its side.  Later I would see Darrell Dake race his new Ford Torino at Sterling.  I bought the picture (below) while at Sterling's Speedbowl Park.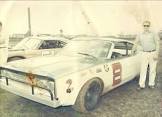 There is some recent activity on re-establishing motorsports competition at Sterling.  However, this is not currently expected to include oval track racing.  Here's an excerpt from the new group's website on the history of Sterling Speed Bowl Park:
"Before Speed Bowl Park existed, the property was once an airport. It was called Speed Bowl Park Airport and was established in the early 1920's. The first plane landed on what would be called the infield of the "old" speedway.


The park first opened in 1939 at the corner of Route 2 and McCue road in Sterling, Illinois. This featured a short half-mile dirt track for the racing of stock cars, midgets and go-karts. Over the years many racers found their way around this track until a tragedy in 1968 brought about an abrupt end of the park a few years later."
Here are some photos from Sterling and the great drivers who raced there.  A special thanks to the folks running the NEW Sterling Speed Bowl Park for the photos I am sharing.  Fans love the photos of the old cars and stars.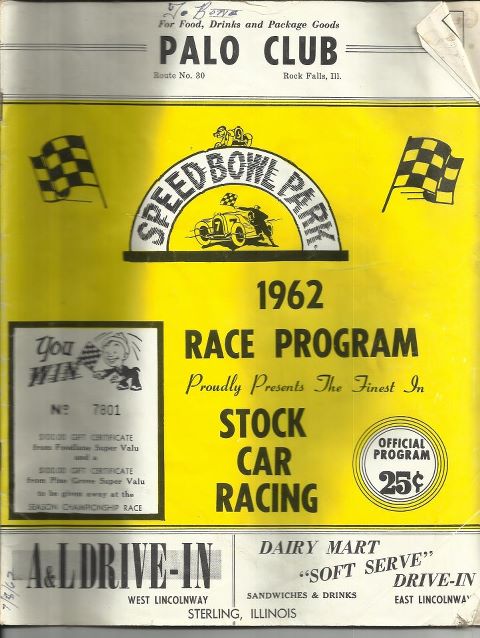 I had the pleasure to meet Jack Rebholz a few years ago at the Peoria Old Timers Racing Club Hall of Fame induction banquet. What a nice guy. He was a good friend of Darrell Dake. We spent several minutes talking. Sadly, I learned of his passing shortly thereafter.
You might have remembrances about this track.  If so, please feel free to share in the comments section below.  If you have any photos from back in the day, send them to me at Ranlay@yahoo.com.  I'll try to include them here.