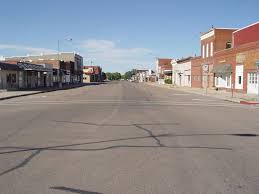 Greetings from first Fullerton, Nebraska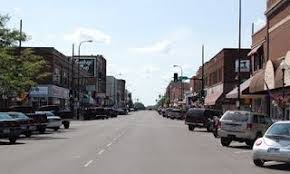 and then Watertown, South Dakota
From the travels and adventures of the 
"World's #1 Trackchaser"
The Event
Broken Arrow Resort Park
Dirt figure 8
 Lifetime Track #859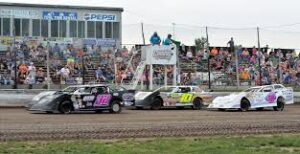 Casino Speedway
Dirt oval
 Lifetime Track #860
Reprinted with permission from my Sunday, May 29, 2005, Trackchaser Report. 
THE CLASSIC TRACKCHASER REPORT
Editor's note: This is a CLASSIC Trackchaser Report. What the heck does "Classic" mean? It's simply a Trackchaser Report that comes from my trackchasing archives. Typically these will be stories from tracks I visited five years or ten years or more ago.
For whatever reason (usually not enough time) it didn't get posted to my website when I first made the track visit. Often a classic TR will not have a video and/or photo album attached. I didn't begin producing my YouTube videos until 2009 (YouTube channel: RANLAY). I didn't begin writing a complete Trackchaser Report until I had seen about 425 tracks. Photo albums were sort of hit or miss during the early years of my trackchasing. Additionally, if you see a website link know that link worked when the TR was originally written. Will it work now? Your guess is as good as mine! Nevertheless, this CLASSIC Trackchaser Report has finally bubbled to the surface and is now available for everyone to see at www.randylewis.org. I hope you enjoy it.
I AM A TRACKCHASER.
My name is Randy Lewis. I hail from the sleepy little village by the sea, San Clemente, California. I am a "trackchaser". I trackchase. Have you ever in your life heard of "trackchasing"? I didn't think so. 
Well, you made it this far. You might as well pour yourself a cold one and take your Trackchasing 101 class. When you finish you'll have your trackchasing diploma and can then teach your friends about the hobby. 
Let's get started. Trackchasing is a three-pronged hobby. I'm a racing fan. I love to travel. I love to analyze opportunities to get the most out of everything while saving time and money.
Let's do this by the numbers.
The racing part of my trackchasing has me trying to see wheel to wheel auto racing at as many different racetracks as I can all over the world. Yes, all over the world. Do I mean that? Yes, I do! I've seen racing in 85 countries at more than 2,600 tracks. I'm known as the "World's #1 Trackchaser". Why? Because I've seen racing in more countries in the world than anyone else by a wide margin. 
However, my hobby of trackchasing involves much more than simply visiting racetracks. Much more. My hobby includes and requires lots of traveling. I get to see and experience, over the "long and dusty trackchasing trail," all kinds of interesting places, restaurants, sporting events and the like. I call these adventures "Trackchasing Tourist Attractions". You won't want to miss my "Trackchasing Tourist Attractions" page. Here's the link:  Trackchasing Tourist Attractions or my "Sports Spectating Resume" page, Sports Spectating Resume on my website at www.randylewis.org.
I live in southern California. That's probably the most inconvenient location in the country for seeing tracks in the U.S. Most of the racetracks in the U.S. are located well over 1,000 miles from where I live. My average trip covers 5,000 miles and more. I take 35-40 of those trips each season. In any given year I will travel well over 200,000 miles, rent more than 50 cars, and stay in more than 150 hotel rooms. 
I get the chance to meet people from all over the world. With trackchasing trips to 85 countries and counting just getting the chance to experience so many unique cultures, spend time in the homes of my friends and meet so many people is a huge reward for being in this hobby. I am indebted to several of these folks for their help and friendship.
It takes a good deal of planning to do the above and not spend my entire retirement portfolio. I enjoy the challenge, the travel and every other aspect of "trackchasing". In reality, my trackchasing hobby is a lot like being with the carnival. I breeze into town, stay a little while and then head on down the road.
Once you begin researching my trip itineraries from my website, yes you will want to do that, you will be surprised. One day I'll be in Tucson, the next in maybe Tuscaloosa and the following day in Syracuse. I do that kind of thing all the time. Figuring out the logistics of a trip like that is as much fun for me as watching a figure 8 race.
Now you know a little bit about my trackchasing addiction. When you receive one of my Trackchaser Reports or find one on my website at www.randylewis.org you'll get three pieces of entertainment.
First, my Trackchaser Report will be an in-depth essay on how the trip went from A-Z. Yes, I'll cover the racing aspect of things. But you will also hear about what it took to pull off the trip, the special stops that made the trip fun and the obstacles that needed to be overcome.
Secondly, you'll get a YouTube video of the racing action I saw. These are normally short 3-6 minutes highlights of the racing. My YouTube channel is named, "RANLAY". I have nearly 2,000 subscribers to my channel. Currently, I have posted more than 1,300 videos and my channel has more than 1.2 million views!
Finally, I'll share a captioned photo album using a photo-sharing program called SmugMug. Normally, there will be anywhere from 50-200 photos from each trip I take. Sometimes more! My website is linked to hundreds of thousands of photos from all of the trips I have taken.
There you have it. That's trackchasing…the way I do it. Do others trackchase? Absolutely. Do they share their experiences? Sorry. They don't. If you want to see the true "essence" of trackchasing you've come to the right place.
A common question I get about my hobby is, "Why?". I'm a curious fellow. I'm an adventuresome fellow. My hobby is about seeing and experiencing the things that most folks walk right past. Below is a link to a special video. It shows a small town in Missouri that I visited on one of my trips. In this video, I'll share with you exactly what I mean. This video might just make your day.
Trackchasing….this is exactly why I do it
Today's adventure was one more of the 2,000 trips that have taken me up, down and around the proverbial long and dusty trackchasing trail.  If you would like to see where I've been and experience those adventures here's the link: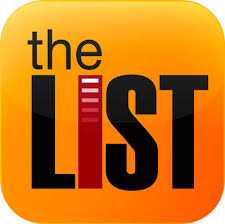 If you've got a question, comment or whatever please leave it at the bottom of this report.  It's very easy to do.  Or you can visit me on Facebook.  Thanks!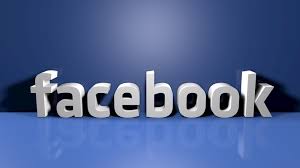 FOREWORD
Sunday, May 29, 2005.
Greetings from first Fullerton, Nebraska and then Watertown, South Dakota
AND THE READERS RESPOND
When I'm on the road, it gives me a chance to catch up on my phone calls.  I had a chance to call my stepfather in Auburndale, Florida.  He's been a lifelong race fan and has some 170 tracks to his credit.
He does not have access to the internet.  Therefore, he gets paper copies of the trackchaser report.  I'll put a batch of them in a big envelope and send them to him every few weeks or so.
After we covered the family updates, he asked me a question.  He has not seen any Trackchaser Reports since before I left for Europe.  His question, "What's up with Ed, he's kicking your butt?"  That may not be a direct quote but its close.  I glad he shows the interest to follow my competition.  I told him that Ed is a very formidable trackchaser and staying close to him is difficult, let alone getting ahead of him.  We'll just have to see how it all shakes out.
Another phone call went to good friend, Gerry O'Reilly up in Litchfield, Connecticut.  I had a special reason for calling.  Carol and I watch the Apprentice TV show each week.  Actually, we TIVO it and watch it whenever.  A couple of weeks ago, a young man named Peter O'Reilly from New York City was on the show.  Peter works for NYC2012, a group that is trying to get the 2012 summer Olympics to come to New York.  Donald Trump was having the final four apprentice candidates work with Peter on a project for the TV show.
I knew Gerry had a son named Peter and that Peter lived in New York City.  Peter has been a player in my RANLAY College Football Bowl Contest for many years.  I have not seen Peter since he was a boy.  He's about 30 now.  The Peter O'Reilly on the Apprentice show looked like father Gerry, but I couldn't know for sure.  My call to Gerry confirmed that this was indeed THEE PETER O'REILLY.  The same Peter O'Reilly who graduated from Notre Dame and went on to the Harvard Business school for his M.B.A.  Congratulations, Peter, you did a great job on the program.
Gerry, a long-time reader of the Trackchaser Report informed me he sometimes forwards these reports to my old boss, Budd Odell.  They both agree that I am crazy to do so much trackchasing.  I don't really disagree with them.
Budd is partially responsible for my having to fly to most of my racetracks.  Back in 1974, Carol and I were living in Cincinnati.  That would have been a great headquarters city for trackchasing.  The company was expanding and about to create a new division.  The existing division was called the "Colds" division and sold such products as Vicks Nyquil, Formula 44 cough syrup and Vicks Vaporub.
The new division was to be called the "Non-colds" division.  Thirty years later, one might think a more creative name could have been developed for a brand new division of the company, but it wasn't.  The "Non-colds" division sold Lavoris Mouthwash, Clearasil, Fasteeth denture adhesive and Oil of Olay facial moisturizer.  Even today, that combination of products seems as unusual as the division's name.  Nevertheless, the company provided me with a very good living for 30 years, and the ability to retire early, so I have nary a complaint.
Budd was the National Sales Manager.  He was responsible for promotions.  Just a year earlier Budd had asked me to move from Peoria, Illinois to Memphis, Tennessee.  He met with me on a Friday and presented the offer.  I asked him for the weekend to think it over.  I went back and forth on whether this would be a good move or not.  I called him on Monday to accept the move to Memphis. He was out of the office and his secretary told me to call back.  I called back a few hours later and had changed my mind.  You're allowed to do that by the way.  I declined the move.  Budd was disappointed but accepted my decision.
A couple of weeks later, at our National Sales Meeting, I was sent to have lunch with a couple of seasoned district managers, Frank Davis and Don Owens.  I was just 24 years old.  They discreetly explained to me the promotion policy.  In most cities we had just one salesperson.  If you wanted to go up in the organization, you had to move.  They strongly encouraged me to accept the next promotional offer or remain in Peoria for a very long time.  I got the message. I took the next promotion to Cincinnati, Ohio.
About a year later the new division was being created.  Budd came to me with an offer.  Would I move from Cincinnati to Salt Lake City?  I thought it over and this is roughly what I said, "I really want to be part of the new division, but do you have anything else instead of Salt Lake City?"  He asked why I wouldn't want to go to Salt Lake.  I told him because they didn't have much racing!  I'm sure his reaction then was the same as when Gerry sends him my Trackchaser Report.  To make a long story a couple of sentences longer, Budd came up with a move to Phoenix for me.  I accepted.  Later on I moved to California (one of my eight moves up the corporate ladder).  Now you know the rest of the story.
PEOPLE/TRAVEL NEWS
This morning I woke up in Sterling, Colorado.  My original Sunday plan called for only one race today.  That plan had me driving just 47 miles over to the Phillips County Speedway in Holyoke, Colorado.  What an easy trackchasing day.  I could relax in my hotel room and watch the Indy 500 and the Coca-Cola 600, two of the most popular races in America.
From the tone of the above paragraph, you might suspect the above did not happen.  If that is the case, you are right.  Recall, that on Thursday night, I received a tip from the U.S. 30 Speedway management about a figure 8 race on Sunday afternoon in Fullerton, Nebraska.
I have a trackchasing policy that I rarely deviate from.  If I know about a racetrack and there is enough time to drive there I will go.  I don't care how far it is or what the conditions are.  That's my policy.
Therefore, I had a new plan.  I would drive 321 miles from my current location in Sterling, Colorado to Fullerton, Nebraska.  I had not arrived at my hotel in Sterling until 12 midnight on Saturday night and did not get to sleep until 1 a.m.  To get to the Nebraska track on time, I would have to leave the hotel by 7 a.m.  I was only in the room for a few hours.  I considered the all night drive/sleep some of the time in the car idea but quickly rejected it.
After seeing the Fullerton, Nebraska race I would then nearly retrace my steps and drive a total of 621 cumulative miles for the day to return to my originally scheduled track in Holyoke, Colorado.
In order to get one more track, I had traded in a 47-mile drive for a 621-mile drive.  OK, I'll wait until you all stop laughing.  Now let's get back to business.
Most of the drive was along Interstate 80 in Nebraska.  The speed limit is 75 M.P.H. and I always drive five M.P.H. over the speed limit.  At 80 M.P.H. you can eat up a lot of the highway. 
I am very impressed with Nebraska's rest areas.  The men's bathrooms have automatic flush toilets and ceiling fans.  The best thing about these rest areas is they have computer monitors with all kinds of up to date weather information.  It's like your own personal Weather Channel.  I know that other Midwestern states are now installing these weather info stations as well.
I don't want you to think that Nebraska taxpayers are wild spenders just because their rest areas have all these amenities.  I noticed a sign along I-80 that said that portion of the road was made from 47,000 used automobile tires.
I have one question for my Nebraska readers.  I believe I asked this question once before but I have forgotten the answer.  When a traveler enters Nebraska, the welcome sign says, "Home of Arbor Day".  What does that mean?
The Fullerton, Nebraska figure 8 race at the Broken Arrow Resort Park was scheduled to start at 1 p.m.  The Broken Arrow Resort is really just a campground.  It is heavily wooded.  I have never ever seen a race at a campground before.
During the 300+ mile drive to Fullerton, it was overcast the entire way.  There was also a light rain for most of the drive.  The rain did not pick up until I was just 10 miles from Fullerton.  It then began to rain steadily.  If I had a million dollars for every time the rain has either started or picked up substantially just before I got to a racetrack, I would give the money to my fellow trackchasers, so they could travel in style.
There is a long narrow entry road to the campground and then the racetrack.  I arrived at 1:10 p.m.  There was no activity at the entrance to the campground.  I suspected they were rained out.  I continued back nearly a mile into the campground property until I saw 50 cars or so parked in a clearing.  They were racing!
Details of the race event at Broken Arrow can be found in the "Race track news" section.  When the program ended at Broken Arrow, I reassessed my travel plan.  The weather forecast for my Colorado track called for a 50% chance of rain.  The weather forecast for the Casino Speedway in Watertown, South Dakota called for virtually no rain.  The South Dakota track was about 20 miles further away than the Colorado track, but the positive weather forecast was the decisive factor.  Following the Nebraska figure 8 event I was off to Watertown, South Dakota, just 321 miles up the road.
Well, I wouldn't be talking about it, if I had not made the track on time.  I didn't get there by much, but I made it.  Casino Speedway details are found in the "Race track news" section.
I did find significant speed control factors (state police) all along I-29 on the drive to Watertown.  They rarely bother people driving just a few miles over the limit.  The state highway speed limit is 75 M.P.H.  Driving 80 is fast enough for me.
The first part of my drive had me on two-lane highways.  These roads really cut into the speed I can make with drives through small towns really slowing things down. 
Since it was Memorial Day weekend, the cemeteries were decorated with United States flags.  The very large flags were flying from 20 foot tall aluminum poles.  Even the small cemeteries had at least one hundred flags flying.  It was a beautiful sight and I'm sorry I did not get a good picture of them.
RACE TRACK NEWS:
BROKEN BOW WILDERNESS PARK – FIGURE 8 – TRACK #859  
The Broken Bow Wilderness Park figure 8 track is my 17th-lifetime track to see in Nebraska.  This moves me into a first-place tie with Allan Brown for tracks seen in the Arbor state. 
There were 30 figure 8 cars on hand.  I parked near the pit area and simply walked into the pits.  I would later learn I somehow missed the main entrance and the $5 admission charge.
It was now raining steadily.  There are virtually no U.S. racetracks that would run in this weather.  It was typical European rainy weather and the track looked like an autograss/autocross track if they made them in a figure 8 configuration.
I arrived just in time for the National Anthem.  Today, they would be racing five heats with six cars in each heat.  The winner advanced to the "A" main.  The remaining five cars in each heat would form their own consie.  The winner of the consies would make the 20-lap 12-car "A" main.
There were no bleachers.  Most people simply stood under the large oak trees that surrounded the track.  They stood under the oak trees to prevent themselves from getting any wetter than they already were.   I don't bring rain gear to U.S. tracks.  Very few U.S. tracks will race in the rain.  Because I don't plan on standing out in the rain, I don't bring rain stuff.
That policy got me a little wet today, but I did get a new track.  Tennessean John Moore was at the U.S. 30 Speedway on Thursday night.  When I received the figure 8 information I invited John to attend.  I didn't know if he would or not.
As I walked closer to the 150 fans in attendance, I saw the tall Tennessean wearing his black Eldora Speedway jacket and sporting a small red umbrella.  If was great to see John.  Now I would have someone to talk to as we stood in the rain to watch some very basic figure 8 racing.
Races are held here on Memorial Day and the Fourth of July.      The track's surface reminds me of some of the autocross racing surfaces.  The dirt is very loose.  Some of the ruts were as much as 4-5 feet deep.  After each race, they needed to regrade the turns.  I estimate the distance between the two tires the cars raced around was about 60-70 feet. 
The cars were big V-8 four doors with lots of power.  They tore the track to shreds.  The race was reasonably well organized.  They had a P.A. but the announcer didn't say much.  There were no lights.
John and I had a great time talking.  He has a conversational style that many people could benefit from.  He asks questions.  I like that in a person.  I like to ask questions as well.  I think if John and I had the opportunity to spend more time together, we would be very good friends.
I learned that John is originally from Arden, North Carolina.  Arden is between Asheville and Hendersonville.  He left North Carolina to attend the University of Tennessee and never returned to the Tar Heel state.  George, you will be glad to know the Moore family are ardent Arden North Carolina fans.
John even told me he has a little bit of computer experience.  Although he is not on email, he does get on the computer from time to time at work. He told me he once spent five hours on the computer at once and became so engrossed, he forgot to go to lunch!  John, that's how it works.  I am addicted to the computer.  I spend five hours on the computer, easily, every day that I am home.  The modern-day trackchaser can really benefit from the information available online.
I told John that I thought of myself as a southerner.  He looked at me just like my good friend George Robertson, who lives in SoCal, but is from Eden, North Carolina did.  OK, already, I'm not really a southerner.  Nevertheless, I value the southern culture a good deal.
John and I stood in the rain and watched six heats, six regrades, six consies, six regrades a 20 minute intermission and then the "A" main.  It rained off and on.  Sometimes the rain was heavy.  This was as close to watching European autograss/autocross racing as you are going to get in the U.S.  The only difference was today's racing was on a figure 8 layout.
CASINO SPEEDWAY, WATERTOWN, SOUTH DAKOTA – TRACK #860
The Casino Speedway, my 7th South Dakota track, moves me from 10thto 8th in the South Dakota state standings for National Geographic Diversity points.
I had a long drive to Watertown and not that much time to make it.  I called ahead and the gentleman I spoke with said the program might by over by 9:30-9:45 p.m.   That seemed awfully early for a dirt track program starting at 7 p.m. 
A couple of hours later, I spoke with a woman at the track.  I always like to get as many data points as I can.  She said she expected the races to be over by about 10 p.m.  Actually, I was thinking it would be more like 10:30 p.m.
Nevertheless, I didn't dawdle.  I'm seen many women in SoCal driving to work with a cell phone in one hand, a McDonald's McGriddle in the other hand and applying eyebrow pencil with the other hand.  They seem to navigate our busy highways very easily.
I figure I can drive up a nearly deserted South Dakota interstate highway at 80 M.P.H. with a cell phone in one hand, eating some Sinclair gasoline station chicken strips (they don't sound any better to eat when I write about them than they did to eat), punching the button to update my GPS and perfecting my trash throwing arm with lots of garbage flying into the backseat.
The weather had been sunny for my entire drive up to Watertown until I got within about 30 miles of the track.  An isolated thunderstorm had moved through the area dropping a good amount of rain.  The highway pavement was very wet and there were puddles alongside the road.  I wasn't planning to drive 321 miles and be rained out.
The pavement stayed wet for nearly 30 miles.  Just 7 miles from the track, the pavement returned to being dry as a bone.  Things were looking better until I got within two miles of the track.  I saw a modified race car being towed into town.  This was not a good sign.
I drove a little faster.  I arrived at the track in the dark.  I found a parking space near the pit gate, which borders the backstretch of the track.  I parked and walked in without be charged admission.  There was a race on the track.  It turned out to be the stock car feature.  I watched the remaining three laps of that race.
Most of the cars in the pit area were already loaded up on their trailers.  There was one exception, the late model class.  They still had their feature to run.  This could be called a day/night double.  In a day/night double a trackchaser sees pretty much the entire program at each track.  I wouldn't be seeing the entire program at Casino Speedway, really just one complete race.  That makes it a "traditional double" for my records.  The traditional double is my least favorite type of double.  You really don't get to see much racing and it's very hard to get a feel for the facility because you don't have much time to see things. 
To avoid any confusion, let me be clear about my position on traditional doubles.  Just because they are my least favorite form of double does not mean that I will not use them from time to time.  It also does not mean that I think anyone else who uses them is doing anything unethical within the trackchaser community.  The traditional double is a perfectly acceptable form of trackchasing.
The Casino Speedway is your basic bullring quarter mile.  The track appears to have been here for a while.  I walked into the track's infield, along with many other pit pass holding folks, just like I owned the place.  I can't remember the last time I watched races from the infield.
The 12 car late model feature was good.  Many of the late models raced most of their lap with the left front tire off the ground.  That's a common sign that you are seeing good racing.
I had arrived at 9:32 p.m.  The late model feature, the last race of the night, checkered at 10:02 p.m.  I had just made it by the slimmest of margins, especially considering I was coming from 321 miles away.
I told a guy I was talking to in the pits that the Casino Speedway runs a very fast program since it was about to end so early.  His comment? "What are you talking about, we had an ambulance problem earlier in the evening or we would have been done 45 minutes ago!".
While in the pit area, I learned that nearby Madison Speedway in Madison, Minnesota was racing on Monday night, which was Memorial Day.  That fits into my new Monday plan very well.
When I was talking with John Moore at Broken Arrow, he mentioned he had run into a guy who said, "There are two tracks up near Sioux City, South Dakota racing on Memorial Day, one in the afternoon and one in the evening".  We jointly surmised that afternoon track could be the Sioux Speedway.  Could a plan come together any better.
RENTAL CAR UPDATE:
The Thrifty Rental Car Racing Dodge Stratus is starting to rack up the miles.  The plan I started with when I landed at the Omaha airport called for 1,551 miles to be driven on the trip.  I have passed that total with a good deal of driving still to be done.
LIFETIME TRACKCHASER STANDINGS UPDATE:
The battle for positions that could change in the near future is as follows:
Guy Smith, Effort Pennsylvania – 956
Jack Erdman, DePere, Wisconsin – 872
Randy Lewis, San Clemente, California – 860
P.J. Hollebrand, Webster, New York – 806
John Moore, Knoxville, Tennessee – 795
Ed Esser, Madison, Wisconsin – 770
2005 TRACKCHASER STANDINGS
Randy Lewis, San Clemente, California – 51
Ed Esser, Madison, Wisconsin – 44
Roland Vanden Eynde, Vilvoorde, Belgium – 27
CUMULATIVE DRIVING DISTANCES:
Omaha, Nebraska Airport, California – trip begins
Columbus, Nebraska – 204 miles
Culbertson, Nebraska – 482 miles
Fountain, Colorado – 797 miles
Dacono, Colorado – 925 miles
Commerce City, Colorado – 951 miles
Fullerton, Nebraska – 1,399 miles
Watertown, South Dakota – 1,782 miles
TRACK ADMISSION PRICES:
U.S. 30 Speedway – Free
Hitchcock County Speedway – $8
Pikes Peak International Raceway – Free
Colorado National Speedway – $13
Rocky Mountain National Speedway – $10
Broken Bow Wilderness Park – Free
Casino Speedway – Free
Thanks for reading about my trackchasing,
Randy Lewis
Trackchasing's #1 trackchaser of the 21st century
That's all the news that's fit to print from San Clemente where the women are strong, the men are good-looking, all of the children are above average and the real estate prices are way above average.
Planned new racetracks (on the last day of each racing trip I will post my tentative plans for my next trip)
May 30 – Sioux Speedway, Sioux City, South Dakota
May 30 – Madison Speedway, Madison, Minnesota
Racetracks visited in 2005 (** not the first time to visit this track)
Sungold Stadium aka Premier Speedway, Warrnambool, Victoria, Australia, January 1
Freedom Hall – Oval – Louisville, Kentucky, January 15
Freedom Hall – Figure 8 – Louisville, Kentucky, January 15
Southern Illinois Center, DuQuoin, Illinois, January 16
Golden Aisles Speedway, Waynesville, Georgia, February 25
Zephyrhills Antique Racecar Track, Zephyrhills, Florida, February 26
Dirt Devil's Speedway, Land O' Lakes, Florida, February 26
Ringwood Raceway, Ringwood, England, March 25
Birmingham Wheels, Birmingham, England, March 26
Boiling Hills Farm, Sleaford, England, March 27
Snetterton Circuit, Snetterton, England, March 27
**     Great Yarmouth Stadium (oval), Yarmouth, England, March 27
Great Yarmouth Stadium (Figure 8), Yarmouth, England, March 27
The Grove Farm, Monkland, England, March 28
Grimley Raceway, Grimley, England, March 28
Castle Combe Circuit, Castle Combe, England, March 28
Boyd Raceway, Boyd, Texas, April 1
Port City Raceway, Tulsa, Oklahoma, April 2
Outlaw Motor Speedway, Oktaha, Oklahoma, April 2
Hallett Motor Racing Circuit, Jennings, Oklahoma, April 3
JPR Speedway, Tulsa, Oklahoma, April 3
Charlotte County Speedway – Figure 8, Punta Gorda, Florida, April 9
CORA Speedway, Dixon, California, April 16
Reno-Fernley Raceway – Road Course, Fernley, Nevada, April 17
Lakeside Speedway, Kansas City, Kansas, April 22
Salina Speedway, Salina, Kansas, April 23
Jetmore Motorplex, Jetmore, Kansas, April 24
Oberlin Speedway, Oberlin, Kansas, April 24
USA Race Track, Tucson, Arizona, April 30
Tucson Raceway Park (inner oval), Tucson, Arizona, April 30
Driesum Race Track, Driesum, Netherlands, May 5
Autosportsdadion de Polderputten, Ter Apel, Netherlands, May 5
Bellekouter Autocross – oval, Affligem, Belgium, May 8
Bellekouter Autocross – road course, Affligem, Belgium, May 8
Circuit de Croix-En-Ternois, Saint-Pol sur-Ternoise, France May 8
Nurburgring, Nurburg, Germany, May 13
Lopik – oval, Lopik, Netherlands, May 14
Lopik – road course, Lopik, Netherlands, May 14
Ten Boer Autocross, Ten Boer, Netherlands, May 14
Rennplatz "Casper Gerd", Rutenbrock, Germany, May 15
Zuidwolde Autocross, Zuidwolde, Netherlands, May 15
Midland Speedway Circuit, Lelystad, Netherlands, May 15
Aalten Autocross, Aalten, Netherlands, May 16
Circuit de Peel International Speedway, Venray, Netherlands, May 16
U.S. 30 Speedway – permanent inner oval, Columbus, Nebraska, May 26
Hitchcock County Speedway, Culbertson Nebraska, May 27
Pikes Peak International Raceway, Fountain, Colorado, May 28
Colorado National Speedway – asphalt oval, Dacono, Colorado, May 28
Colorado National Speedway – figure 8, Dacono, Colorado, May 28
Rocky Mountain National Speedway – figure 8, Commerce City, Colorado, May 28
Broken Bow Wilderness Park – figure 8, Fullerton, Nebraska, May 29
Casino Speedway, Watertown, South Dakota, May 29
You might have remembrances about these tracks.  If so, please feel free to share your memories in the comments section below.  If you have any photos from back in the day, send them to me at Ranlay@yahoo.com.  I'll try to include them here.
That's all folks!  Official end of the RLR – Randy Lewis Racing Trackchaser Report