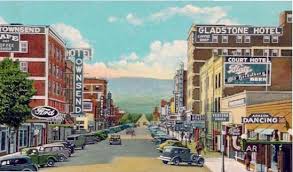 Greetings from Casper, Wyoming
Highlights
From the travels and adventures of the "World's #1 Trackchaser"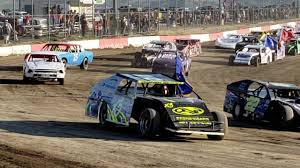 Casper Speedway
Dirt oval
Lifetime track #420
The Casper Speedway in Casper, Wyoming is officially listed as my 420th-lifetime track. The Casper track was just the third-ever track I visited to see racing at in the Cowboy State.  
I did not begin writing my famous "Trackchaser Reports" until the middle of the year 2000.  My first official Trackchaser Report was written for track #425, the State Fair Speedway in Sedalia, Missouri.  I saw that track with my brother Mark on May 28, 2000. My visit to the Casper Speedway just missed that cut-off by nine days!
Before 1980, I never kept track of when I went to a track. I just know from memory that I had seen racing at 71 different racetracks from when I was born in 1949 through the 1979 season. This was affectionately known as the "Group of 71".
You see when I first became a racing fan I never gave the idea of "trackchasing" a passing thought. Why? Trackchasing requires the funds to travel long distances. I grew up poor. We had no money for travel. The ONLY vacation I can ever remember taking until I was in college was a bus trip from Peoria, Illinois to Evansville, Indiana to visit my grandparents. We had absolutely no money for luxuries and travel was a luxury.
I began my racing fan "career" as a "racechaser". How did I decide beginning in college and running through the early 80s where I would go to the races? That was easy! I simply followed my favorite drivers. I scoured the Hawkeye Racing News for advertised race dates. I followed my favorite dirt driver, Darrell Dake, all over his home state of Iowa and my home state of Illinois. We were big Dick Trickle fans. When he was racing at a big show we tried to make it there. Yep. I was a racechaser. I didn't give a second thought to whether I was visiting a new track or not.
However, somewhere in the 80s, I decided I liked going to a track for the first time more so than re-visiting a track for the 10th time. It was also about this time that Darrell Dake was slowing down his race schedule and Dick Trickle was moving from the midwestern short tracks to NASCAR. Of course, during the 60s and 70s, I was a regular at my hometown track, the Peoria Speedway. To this day the Peoria Speedway remains my all-time favorite track.

Much of what I can tell you about the Casper Speedway is from memory. I went there on a Friday night, May 19, 2000. My wife Carol, her sister Patty and Patty's husband Neil and a fellow by the name of Brian joined me. For the life of me as this is posted some twenty years later I can't remember who Brian was! By the way, that night they had a Tracy Byrd concert in Casper. We probably should have gone to that!
I do know this. We were rained out after the heat races. That's no problem in terms of counting the track per trackchasing rules. All I needed to do was see "competitive racing" and we did that.
The next night I went by myself to see Floyd Wood in the #8 win the main event at the Big Country Speedway in Cheyenne, Wyoming. The following week I was off to Kansas and Missouri to trackchase. During the year 2000, I ended up seeing racing at 61 different tracks.
I can tell you that "The History of America's Speedways – Past and Present" authored by Allan E. Brown has this to say about the Casper Speedway. By the way, I can't even imagine the level of research it took to make this book. There is a listing from virtually every racetrack that ever existed in the U.S. and Canada. It truly does border on the unbelievable. Well done!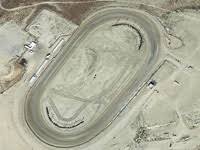 It seems the Casper Speedway began life as a 3/8-mile dirt oval from 1977-1979. Then in 1980, they increased the length of the track to one-half mile. I like shorter tracks. I would have left it at 3/8-mile or even smaller at a ¼-mile. The track has also been known as the Central Wyoming Speedway.
Apparently, the Casper Speedway does not have a website, only a Facebook page. That's unusual. They race pretty much weekly from early May through the end of August. That's a relatively early end of the season. That's partially because cold weather makes for a very short "warm weather" season in Casper. Of course, kids are going back to school about then as well. COVID-19 made the track cancel some of the April practice sessions. The Easter egg hunts at the Casper Speedway was postponed until July! The track is going to feature flat track motorcycle racing in late June 2020.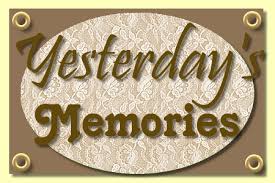 You might have remembrances about this track.  If so, please feel free to share your memories of the comments section below.  If you have any photos from back in the day, send them to me at Ranlay@yahoo.com.  I'll try to include them here.