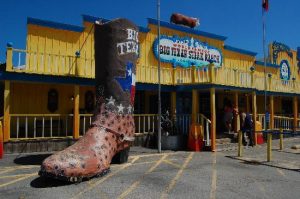 Greetings from somewhat near Amarillo, Texas
.
.
From the travels and adventures of the 
"World's #1 Trackchaser"
.
.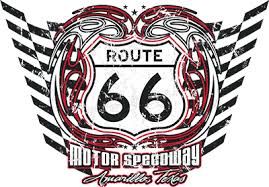 Route 66 Motor Speedway
Dirt oval
Lifetime Track….not so fast….rained out!
The Event
THE EVENT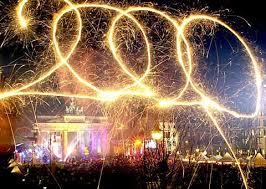 Today's undertaking was just one of more than 2,000 trips that have taken me up, down and around the long and dusty trackchasing trail. If you would like to see where I've been and experience those adventures here's the link:
If you've got a question, comment or whatever please leave it at the bottom of this report.  It's very easy to do.  Or you can visit me on Facebook.  Thanks!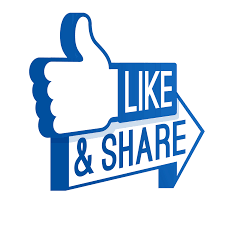 ON THE WAY TO THE RACES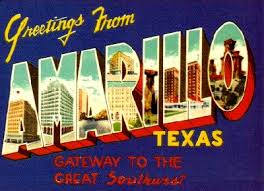 Amarillo is out there!
Amarillo, Texas is a city of 196,429 people. To my way of thinking Amarillo isn't close to anywhere.
During the summer I might pass through Indianapolis 10 times or more. It seems as if Indianapolis is on the way to lots of different places. I can't ever recall prior to this trip driving through Amarillo. This doesn't mean I haven't it just means I can't recall it.
Racing in Amarillo.
I've known about two different racetracks in Amarillo for some time. One is the Route 66 Motor Speedway a traditional dirt oval. The other is the Amarillo Midget Raceway (maybe not the exact name) presumably a smaller track for midget racecars. However, the promoter from the Route 66 Motor Speedway told me the midget track no longer operates.
I have never been able to tie a visit to either one of these tracks to any other tracks "in the neighborhood". Why is that? First of all there have never been many tracks in this particular "neighborhood". As I have knocked off one track after another, now totally more than 2,200, there just aren't that many tracks anywhere close to Amarillo.
Who would have guessed?
Who would have imagined that my first visit to Amarillo for a late Sunday afternoon race would come the day after a nighttime visit to a track near Seattle, Washington? I've had some strange trackchasing itineraries in the past. Following Seattle with Amarillo would fall into that category.
There were problems. 
This wasn't going to be an easy trip for two reasons. First of all, there were weather issues in Texas. Texas has some strange weather. It rains a lot and it gets hot. The race I wanted to see would happen at 5 p.m. on Sunday if it was going to happen.
However the weather forecast called for a good deal of rain on Friday and Saturday and possibly even more moisture on Sunday. As it got a little closer to the weekend the rain chances changed and diminished somewhat. Nevertheless the track's scheduled practice for Saturday was rained out.
I always go to the top.
I was in contact with Nathan the racetrack promoter. We phoned each other a time or two. We ended up texting with the final details that would confirm my trip.
The second issue was simply getting to Amarillo, Texas. I was pleasantly surprised to see there was a late night overnight flight from Seattle to Dallas. Yes, it is amazing at the things that will pleasantly surprise me. My 11:45 p.m. departure worked well with my getting out of the track near Seattle at 10 p.m. last night.
I would land in Dallas at about 5:30 a.m. which would be 3:30 a.m. Seattle time. It would be a little more than five hours of driving time to get from Dallas over to Amarillo. Of course that meant it would be a little more than five hours to get back to Dallas as well!
National Car Rental – Like!
I've got to give my friends at the National Car Rental Company a huge shout out in both Seattle and on a national (no pun intended) basis. National Car Rental has sponsored my trackchasing for years.
When I picked up my car in Seattle on Friday night I was granted an exception and given a VIP Toyota Avalon. Then when I returned my car the agent helped me in a way that I can't really elaborate on (wink). Nevertheless his cooperation saved me about $40 U.S.
The National people stepped up to the plate for my car rental in Dallas. I will be driving it about 700 miles in a 24-hour period. They gave me a nearly new Toyota Avalon, a really nice rental car with leather interior and lots of other good stuff, for just nine dollars. Your best friend wouldn't let you drive his/her car for 700 miles for nine bucks would they? It's nice to have a friend, National Car Rental, that will support such unusual behavior.
So this was the plan.
The plan was to pick up my car at 6 a.m. after the 3 1/2 hour flight from Washington to Texas. I didn't sleep much on that flight and wouldn't be sleeping much for another day or two.
However, I would need to nap for an hour on the drive out to Amarillo. As soon as the race finished, which was projected to be about 7 p.m. I needed to hop back in the car and drive more than five hours back to Dallas. That would likely put me into the big D at about 1 a.m. or so.
Then I would probably sleep in my car or maybe the airport for a few hours before getting on a 7 a.m. departure to Portland before I caught a flight connection to Los Angeles. No, I don't exactly have my own private plane but I'm not that all far away from it either.
We were OK with the weather…or so I thought.
The promoter had been given the OK on the Amarillo race barring a last-minute rain shower. That was good news especially since I was already in Texas. I didn't really know when I would be this "close" "to Amarillo again so this was the weekend to make it happen.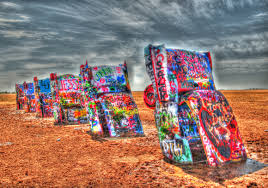 How about an Amarillo Trackchasing Tourist Attraction?
I did take a moment to check out things to do in Amarillo. I wouldn't have a lot of time after driving and napping but there was one spot that interested me. It was the Cadillac Ranch. If I get there I'll tell you more about it then.
I will tell you this. I will be a lot more motivated to drive 300+ miles out to the track than I will be to drive those same amount of miles back to the Dallas airport. I guess that's just human nature.
The weather forecast had improved greatly over the past day or so. At this point there was no more rain expected for the rest of today, Sunday. However the rain that had passed through Amarillo in the past day or so was still lingering around Dallas. For the first 140 miles of my westbound drive I encountered steady and sometimes heavy rain.
Drive, sleep, eat….repeat.
I needed to drive between five and six hours. I had about 10 hours in order to make it on time. That would translate into 3-4 hours of stopping for sleep following my all-night flight. This all seemed workable. Was it a good idea despite being workable? One man's trash is another man's treasure.
I made it all the way out to Childress, Texas. Childress is just 117 mile short of Amarillo. I grabbed a salad at McDonald's and checked the latest weather for Amarillo.
I couldn't believe it!
I couldn't believe what I was seeing. There was lots of green and yellow radar showing all over Amarillo. What happened to the "no rain" forecast?

Weather Underground….it's great.
By the way I am generally most impressed with weather predictions. My "go to" weather app is Weather Underground. Some people are skeptical about weather predicting. I find those folks to be skeptical about a lot more things than weather forecasting.
After seeing this new weather radar information I texted the promoter. Then I leaned back the front seat of the National Car Rental Racing Toyota Avalon and planned for a one-hour nap. I had plenty of time to cover the 117 miles over to Amarillo if I needed too. However, if I kept driving now and the race was rained out I would simply have to backtrack all of those miles.
Hello?
I was sound asleep when a call came in from the track promoter Nathan. His area had just gotten "dumped on" and the races were canceled. He was most apologetic but there was nothing he could do.  He had nothing to apologize for. The circumstances were beyond his control.
THE RACING

Route 66 Motor Speedway – Amarillo, Texas
Rained out! 
AFTER THE RACES

Bummed!
I will tell you this. I travel long distances to the races all the time. However I do not travel these long distances in order to get rained out. I was bummed. I was majorly bummed.
I had quickly forgotten how last night I had gotten a "bonus" track in Washington when they raced on an oval that I wasn't expecting. It's easy in life to take for granted the good things that happen and bemoan the luck of encountering bad things.
Take me home….now!
I had no more racing choices for the day. My plan switched from trackchasing to a "How do I get home as quick as possible" proposition.
I have a lot of technical resources at my disposal in order to solve problems like this. I saw that I could make a flight to Portland, Oregon from Dallas if I drove like a madman. I had about 250 miles to cover to get back to Dallas. If I made it I would get to the rental car center about 40 minutes before flight time. That was cutting it close. 
I considered my alternatives. I was dead tired from the overnight flight. There was no way I should be driving to 250 miles at that point. I pulled over into a nearby gas station parking lot. I slept for an hour.
After taking that nap the Portland flight opportunity was no longer available. I still had a shot of getting on a flight to Seattle but that flight was booked full. I kept driving and encountered quite a bit of rain along the way. I continued to consider all alternatives that would get me home as soon as possible.
When I got back to the DFW airport I noticed a nonstop flight from Dallas to Los Angeles had been delayed by an hour and a half. That put that flight in my "possibility" category. However it was overbooked. The chances of me getting a standby seat was slim. I would be last on the standby list.
Two choices. What to do?
Now I had two choices to make. I could take a flight to Seattle with a 50-50 possibility of getting on. However, if I made it to Seattle I would have to sleep in the airport overnight before trying to catch a flight back to Los Angeles on Monday morning.
The other option was to try to catch a non-stop flight on a non-sponsoring airline. My chances of getting on standby stood at about 20-30%. However if I somehow made that flight I would get back to Los Angeles by midnight or about 2 a.m. Texas time.
What is really "best"?
When I am out on the trackchasing trail I am constantly faced with choices like this. It always seems as if the "best" choice is a little harder to come by. That's the way life works isn't it?
I ended up trying for the flight that would fly nonstop to Los Angeles. I didn't have all that much to lose. If I didn't make it I was going to sleep in an airport one way or the other. I don't mind sleeping in airports. I do whatever I need to.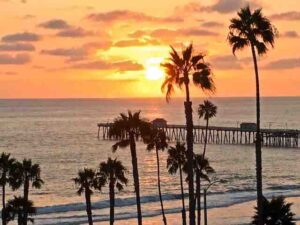 After the delayed departure of the LAX bound flight out of DFW some of the standby passengers gave up on using that flight back to LAX. When those standby passengers with more status than I had didn't show up for the delayed flight I got the last seat on the plane! It would be a 3 1/2 hour flight back to California. Then it was another couple of hours to get back home in San Clemente. I guess I was happy.
Thank God for all your blessings.
Sometimes in life, actually most of the time in life, there are positives and negatives. Yes, I was majorly disturbed that I had been rained out after it looked as if the weather had cleared in Texas. It isn't that easy to racing in a remote location like Amarillo, Texas.
On the other hand, I had seen an extra track when the Washington State Fairgrounds decided to run an oval track race on Saturday night. That was a big plus that I was not expecting. Then I got on a flight at the last minute that got me home very late Sunday night. That was a lot better than getting home on Monday sometime.
Amarillo…see you next time.
I guess I will darken the door of Amarillo, Texas at some point in the future. Seeing a race at the Route 66 Motor Speedway on a Sunday would have been a big plus. All of their future 2016 race dates are on Saturdays. Those aren't as attractive to my hobby of trackchasing.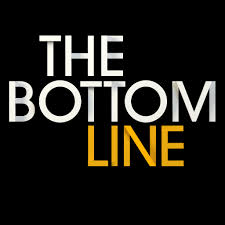 What was the bottom line?
The bottom bottom line is that I had seen three new tracks and only been gone overnight for two nights. That's not bad considering where I'm at in my trackchasing life today. I'm now up to 2,206 tracks in 70 different countries. Next week I'll see what my choices are and possibly head out for another trackchasing adventure.
Stay tuned.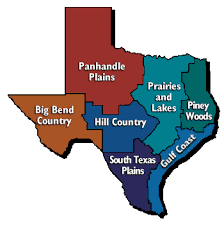 Texas
The Lone Star state
My lifetime trackchasing total in Texas remains at 73. Despite today's disappointment my Texas totals are good for a #1 ranking in the state.
Thanks for reading about my trackchasing,
Randy Lewis
World's #1 Trackchaser
Peoria Old Timers Racing Club (P.O.R.C.) Hall of Fame Member
Texas sayings: About cowboy hats…. You won't have trouble finding a cowboy hat while you're in Texas, but not everyone has one. Everyone does have at least one pair of cowboy boots, though. It doesn't mean that they get worn often, but everyone has a pair tucked away in their closet somewhere.
QUICK FACTS
LIFETIME TRACKCHASER COMPARISONS 
The three most important trackchasing comparisons to me are:
Total lifetime tracks seen
Total "trackchasing countries" seen
Lifetime National Geographic Diversity results
Total Lifetime Tracks
There are no trackchasers currently within 525 tracks of my lifetime total. Don't blame me.
Randy Lewis, San Clemente, California – 2,206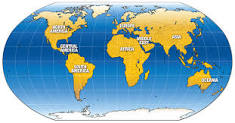 Total Trackchasing Countries
There are no trackchasers currently within 10 countries of my lifetime total.
Randy Lewis, San Clemente, California – 70
Current lifetime National Geographic Diversity results
Randy Lewis, San Clemente, California – 4.47
That's all folks! Official end of the RLR – Randy Lewis Racing Trackchaser Report