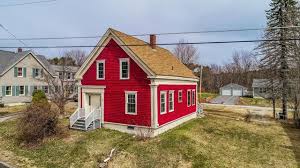 Greetings from Richmond, Maine
From the travels and adventures of the 
"World's #1 Trackchaser"
The EventPhotos
Richmond Karting Speedway
Asphalt oval
 Lifetime Track #1,455
Reprinted with permission from my Sunday, July 12, 2009, Trackchaser Report. 

THE CLASSIC TRACKCHASER REPORT
Editor's note: This is a CLASSIC Trackchaser Report. What the heck does "Classic" mean? It's simply a Trackchaser Report that comes from my trackchasing archives. Typically these will be stories from tracks I visited five years or ten years or more ago.
For whatever reason (usually not enough time) it didn't get posted to my website when I first made the track visit. Often a classic TR will not have a video and/or photo album attached. I didn't begin producing my YouTube videos until 2009 (YouTube channel: RANLAY). I didn't begin writing a complete Trackchaser Report until I had seen about 425 tracks. Photo albums were sort of hit or miss during the early years of my trackchasing. Additionally, if you see a website link know that link worked when the TR was originally written. Will it work now? Your guess is as good as mine! Nevertheless, this CLASSIC Trackchaser Report has finally bubbled to the surface and is now available for everyone to see at www.randylewis.org. I hope you enjoy it.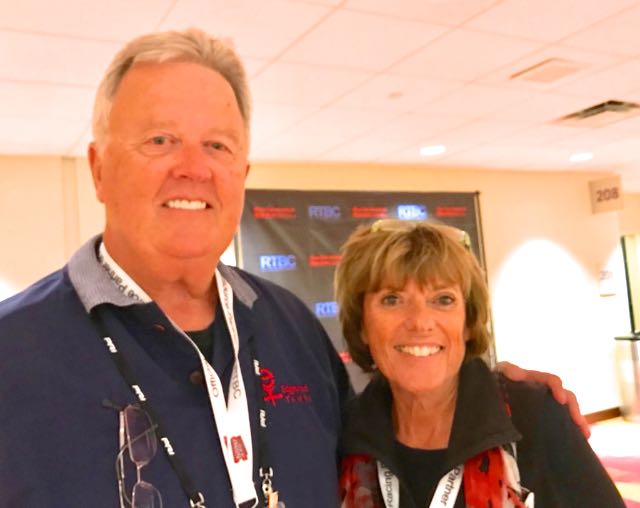 I AM A TRACKCHASER.
My name is Randy Lewis (above with Indy driver Lyn St. James). I hail from the sleepy little village by the sea, San Clemente, California. I am a "trackchaser". I trackchase. Have you ever in your life heard of "trackchasing"? I didn't think so. 
Today's adventure was one more of the 2,000 trips that have taken me up, down and around the proverbial long and dusty trackchasing trail.  If you would like to see where I've been and experience those adventures here's the link: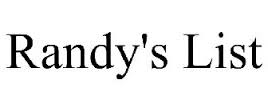 If you've got a question, comment or whatever please leave it at the bottom of this report.  It's very easy to do.  Or you can visit me on Facebook.  Thanks!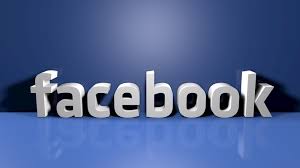 FOREWORD
Sunday, July 12, 2009.
"ONE LONG JULY" TRACKCHASING TOUR"
Addition
In my last Trackchaser Report, I gave you a list of eleven trackchasing categories that are important to me.  I forgot one!  This will make 12 rankings that I will always be trying to improve in so that I can be a "balanced" trackchaser.  I will amend my previous report.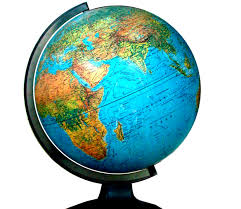 Foreign Country tracks seen
I consider this an important category if for no other reason than it gives me the motivation to take a vacation in a foreign country.  To date, I have seen races in 34 different countries.  I rank second in this category behind Belgium's Roland Vanden Eynde who has seen racing in 41 countries.  I hope to add several more foreign country visits in the coming months and years.
I invite all other trackchasers to compare their results in the 12 trackchasing rankings that I try to focus on.  It should give everyone something to shoot for.
CORRECTION
It was brought to my attention by John Sullivan that I did not have the correct photos attached to the Seekonk Speedway – kart track on my website.  That oversight has been corrected.  Now you can see the real "Mr. New Hampshire".
Editor's note:  I am getting many questions regarding my "Why I fear Ed Esser" trackchasing exclusive.  People want to know when this is going to be published.  Please be patient.  It will not be much longer.
Greetings from Richmond, Maine
TODAY'S HEADLINES
Today was special; I gained four NGD state points in Maine. …………..details in "The Objective".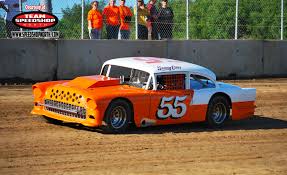 55 and "O", baby………………more in "The Trip".
Please, not a dead moose head in his bed. …………..details in "The People".
Today I had a four-hour drive up to Maine. Following the races, it was a three-hour drive back to Boston. Then my wake-up call came at 3:15 a.m. Eastern time on Monday morning signifying my need to move from the east to the Midwest. This is what transpired on day 3 of my 20th trackchasing flying trip of the 2009 trackchasing season.
THE OBJECTIVE, THE TRIP, THE PEOPLE…AND A WHOLE LOT MORE
The Objective 
Maine gave me four big NGD points today.
This trip is all about gaining lifetime National Geographic Diversity points.  The Richmond Karting Speedway is my 3rd track of this trip.  Somewhat surprisingly, I have not gained any NGD points over my last ten tracks or so. Nevertheless, I have positioned myself for near term gains.
Today that positioning finally paid off.  Before today, I had added four new Maine tracks in 2009.  This afternoon's track was my fifth Mainer track.  The best I had ever done in Maine before this year was seeing three tracks in 2003.  This afternoon's track increased my Maine ranking from ninth to fifth.  That's a huge gain in the lifetime NGD scoring system.
NGD points were not the only good thing about today's trackchasing outing.
Of course, another and equally important objective of this trip is to meet up with fellow racing enthusiasts and friends as I drive up and down the trackchasing road.  That started with Bruce Spencer in New Hampshire and continued with John Sullivan in Maine this afternoon.
The Trip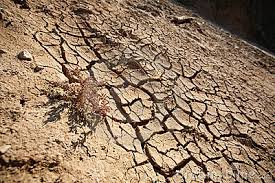 55 and "0", baby!!
I have now seen 55 straight tracks without a day rained out in my 2009 trackchasing schedule.  That makes my record 55 and "O"!   I attribute this record to global warming and an iPhone that gives me current weather radar.  My weather skills will be tested to the limit as I trackchase in the Midwest midweek.  There will be no backups in case my primary track goes down to the weather.  I am budgeting two rainouts for the remainder of this trip, but then one never knows.
The rain forecast for today's track in Richmond, Maine was all over the board.  For about a week, a 40% chance of rain was predicted for this area.  Then the forecast suddenly turned favorable with a 10% rain prediction.  Finally, just 36 hours before race time, the rain probability jumped to 60%!!
It did rain in the early hours of Sunday, so the forecast was correct.  However, by 7 a.m. or so the rain had moved out over the Atlantic Ocean to be replaced by blue skies and large white puffy clouds.  It was going to be a glorious racing day.  I was saved again from the rain.
The People
Today I met a "Maniac" or a "Mainer" depending upon whom you talk too.
Today was a great "people" day for me.  I had the pleasure of meeting Maine racechaser, John Sullivan.  John and I have been corresponding via email and text messages for a long time.  John is also a member of the trackchasing forum.
For some reason, I seem to relate much better to the "level-headed" members of this group.  I couldn't explain why that is, but it just is.  John is a level-headed straight shooter.  You can't ask for more than that.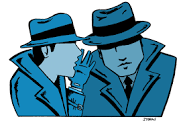 This is confidential stuff.
John works in the airline security business.  I can't tell you any more than that….or I would have to kill you.  He's a native and lifelong resident of Maine.  You could call him a "Mainer" or a "Maniac", just don't call him late for dinner.  John's been going to races since he was five years old.  He has seen most all of the tracks in the entire New England area.  John is partial to the larger asphalt ovals where the area's biggest shows are run.  I was surprised to learn that since Thursday is an off day for Mr. Sullivan he makes the 250-mile ONE-WAY drive from his home in Maine up to the Thunder Road racetrack every week.  Following the races, he drives 250 miles back to Maine.  That's quite a commitment but then Thunder Road in Barre, Vermont is a special track.
At the risk of "outing" John, he's been most helpful in my rise in the lifetime National Geographic Rankings in Maine.  Up until this year, I've had a major weakness in New England.  John helped me improve here and continues to provide support.
Intimidation and Moose Heads.
John has contributed somewhat infrequently to the trackchaser forum.  He admits to being affected by the "intimidation" techniques used by those "Dreaded East Coast Trackchasers".  He, like several others, prefers to simply stay out of the fray and "keep his head down" as opposed to provoking the DECTs.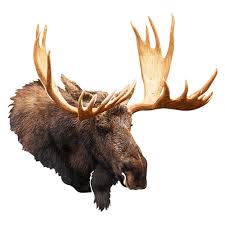 When I left John I wished him well and hoped that he would not wake up with a "dead moose head" (no, not an empty beer bottle) staring at him in his bed based upon my printing this information.  Of course, this statement is sure to provoke even more intimidation techniques, but hopefully not toward John.  John's a good guy and I'm happy to have spent the afternoon talking racing and other stuff with him.
TRACKCHASING TOURIST ATTRACTION
I very much enjoy racing when I go on trackchasing trips.  However, I am not the type of person who would feel the trip was complete if I simply left home, went to the race and came back home.
I do a good deal of traveling.  I want to do my best to see the local area when I come for a visit.  There are usually unusual attractions that one area is noted for more than any other locale.  I want to see those places.  I want to touch them and feel them.  When I leave an area, I want to have memories of these special places that I call Trackchasing Tourist Attractions.  I will remember those experiences long after the checkered flag has fallen on whatever race I have seen that day.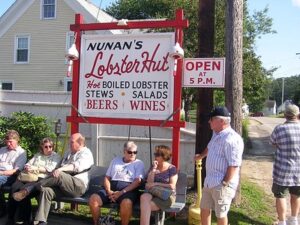 Nunan's Lobster Hut – Cape Porpoise, Maine
I enjoy unique restaurants and unusual high-quality foods.  Recently I made some comments about the expense and value of lobster rolls that Carol and I had eaten in Maine.  Good friend, and long-time Philly resident, Louis Skypala asked me to give the lobster one more try in Maine.  He swore by Nunan's Lobster Hut in Cape Porpoise, Maine.  Based upon Louis' glowing report I had to go there.
Nunan's is right next door to Kennebunkport, Maine the retreat often used by former president George W. Bush and residence of former president George H. Bush.  This is a lovely area for sightseeing of the Maine way of life often portrayed in geography books.
I arrived at Nunan's at 4:55 p.m.  I was lucky.  They were opening for dinner at 5:00 p.m.  This is a most informal, yet somewhat expensive eatery.  Lobster, for whatever reason, is generally quite pricey.  I started with the New England Clam Chowder.  With the right amount of pepper it was delicious.  Then I broke from the plan.  I had intended to have a lobster roll.  However, the lobster stew looked interesting.  It was O.K., but I was somewhat disappointed in the quantity of lobster in the stew.  Finally, I went with a strong recommendation from "Big Lou" to order the blueberry pie.  I had it ala mode and it melted in my mouth.  I could have eaten the entire pie with a half-gallon of the vanilla ice cream….but I don't do that anymore.
I concur with Louis' recommendation, Nunan's is a great place to experience the tradition of Maine.  The place has been in Cape Porpoise for more than 50 years.  Next time I go there I will have the lobster roll and TWO pieces of blueberry pie.  Thanks for the reco, Louis.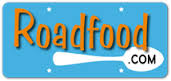 By the way if you would like to check out my food recommendations from my visits all over the world don't miss this from my website. Road Food – The Best of the Best! This is only a partial listing of the eateries I have visited over the years. Nevertheless, I have always had great meals at these locations.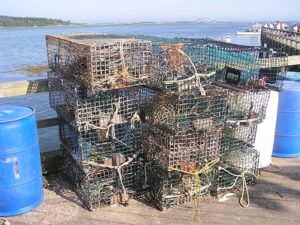 I also spent some time taking photos of the traditional Maine lobster traps in this waterfront village.  The beautiful houses of this area are worth the drive.  The entire area is less than five minutes off the Maine Turnpike so there is no excuse not to visit.  You'll be glad you did.
RACE REVIEW
RICHMOND KARTING SPEEDWAY, RICHMOND, MAINE
It pays to go to the top.
I had called Richmond's track manager, Roger Collins, in advance.  First, I wanted to confirm they would be racing cars that are countable in trackchasing.  They were.  Secondly, as we got closer to race time I wanted to confirm they were racing despite the overnight rain.  I took the lack of a call back on this one that they were racing.  They were.
Today was a special event.  It was a "cure for cancer" race.  Although feature racing was scheduled to begin by about 11 a.m., they were just working through pre-race ceremonies when I arrived at 12 noon.  The best thing about this track is that EVERY go-kart class was a caged class.
Roger greeted me when I arrived and offered a complimentary pit pass.  That was nice of him.  I had full run of the pit area and took several photos.  Please don't miss them.  The featured class of the day was the mini-cups.  These are ½-scale NASCAR Sprint Cup looking racers.  They are fun to watch.  Today they had a 125-lap feature.  I was getting dizzy watching them.  Overall, the sum total of all feature racing laps for all classes was 500 laps.  That's a good deal of kart racing.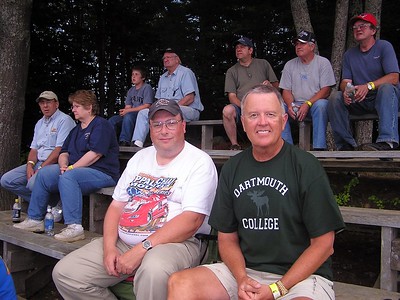 Richmond is another high-quality northeastern kart track.
The track itself is about a 1/10-mile banked asphalt oval.  There is grandstand seating beyond turns one and two (where we sat) and along the front stretch.  They have a good announcer, who gave me a few nice trackchaser mentions.  The track's management seemed pleased to have someone visit their operation from as far away as California. I was happy to be here.
The program was well organized.  They ran about ten classes of racing machines 500 laps in about three hours.  It was nice to have a good P.A. system, most go-kart tracks don't.  It was good to see that every racer in the entire pit area was "trackchasing countable".  There were lots of what would have been "flat kart" bodies but they all had roll cages.  A few of the classes were for kids.
I have now seen several "kart" tracks in the Northeast.  They have all been above average.  I had also been very pleased with regular oval tracks.  The fans in the Northeast are lucky to have such a wide selection of quality tracks that are all fairly close together.
My lifetime NGD work in New England is nearly done.
I have now done my NGD National Geographic work in this area.  I have a few finishing touches before I am totally wrapped up here but not much.  Nevertheless, it won't be long before I'll be trackchasing in states far from New England.   
STATE COMPARISONS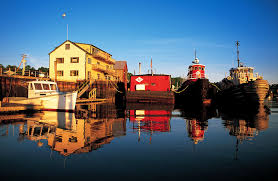 Maine
Today I saw my 10th-lifetime track in Maine.  This moves me from ninth place to fifth in the state.  I am tied for fifth with Mike Knappenberger, Rick Schneider and the nicest couple in trackchasing, the Weidman's, Paul and Eleanor.  Guy Smith has a commanding lead with 24 tracks notched in Maine.  He leads second-place by ten tracks.
RENTAL CAR UPDATE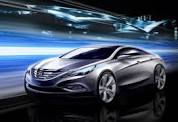 Boston, MA – Friday/Monday
I like these Hyundai Sonatas.  They get nearly 500 miles per tank.  This one also had satellite radio, a major plus with the distances I am driving.
I paid an average price of $2.46 per gallon.  The Sonata gave me a solid 31.9 miles per gallon in fuel mileage at a cost of 8.1 cents per mile.  The car cost 17.2 cents per mile to rent, all taxes included. 
Coming Soon – RANLAY Racing Exclusive Features!
Why I fear Ed Esser. (Delayed!  Coming, hopefully, by July 2009).
My six-month trackchasing budget results (coming July 2009)
How do fellow P&G retirees really think? (Coming in Trackchaser Report #1,464)
What is Randy's (speaking in the third person) trackchasing future? (Coming August 2009)
Who have been Randy's three toughest trackchasing competitors? (Coming soon)
Thanks for reading about my trackchasing,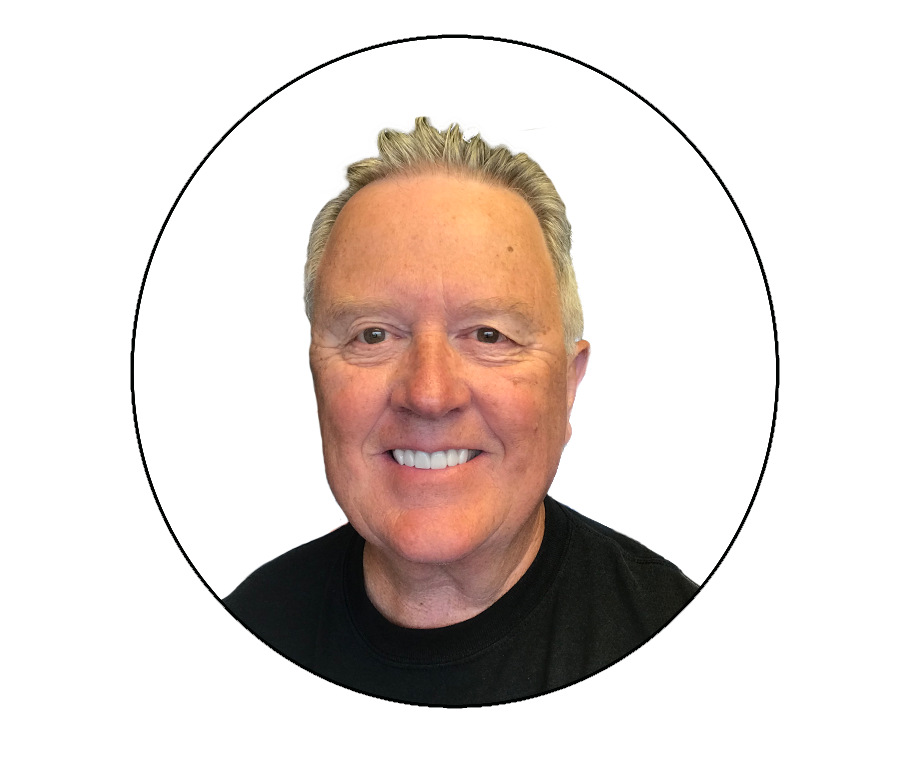 Randy Lewis
Alberta's #1 Trackchaser
I'm still trackchasing out of a tiny three-car garage in the faraway but sunny seaside village of San Clemente, California.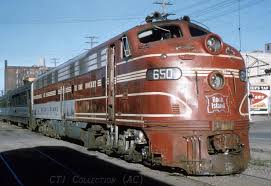 TRAVEL DETAILS
AIRPLANE
Los Angeles, CA – Boston, MA – 2,608 miles
RENTAL CAR #1
Logan International Airport – trip begins
Seekonk, MA – 60 miles
Stafford Springs, CT – 178 miles
Richmond, ME – 488 miles
Logan International Airport – 645 miles – trip ends
TRACK ADMISSION PRICES: 
Seekonk Speedway – $5 (no senior rate)
Stafford Motor Speedway – $10 (pit pass $20)
Richmond Karting Speedway – complimentary
COMPARISONS
LIFETIME NATIONAL GEOGRAPHIC DIVERSITY STANDINGS
Past Champions
2003 – Allan Brown
2004 – Gordon Killian
2005 – Gordon Killian
2006 – Gordon Killian
2007 – Randy Lewis
2008 – Gordon Killian
Top 10 – Final 2008 lifetime National Geographic Diversity standings.
Gordon Killian, Sinking Spring, PA – 5.96
Randy Lewis, San Clemente, California – 6.02
Allan Brown, Comstock Park, Michigan – 7.98
Ed Esser, Madison, Wisconsin – 8.33
Guy Smith, Effort, Pennsylvania – 9.16
Rich Schneider, Bay Shore, New York – 9.33
     Andy Sivi, Clairton, Pennsylvania – 9.59
Jack Erdmann, DePere, Wisconsin – 10.61
John Moore, Knoxville, Tennessee – 10.76
Will White, Quakertown, Pennsylvania – 11.90
Current 2009 lifetime NGD leader board
Note:  When a trackchaser improves his or her state ranking that reduces the NGD score.  The objective is to get a low score.  As an example, by improving from sixth to fourth in a particular state the NGD score goes from six to four.  That equates to a net change of -2.  Conversely, when a trackchaser falls in the state rankings from seventh to tenth, the NGD score goes from 7 to 10, a net change of +3.
As an example, when you see "Alabama -6" that means the trackchaser has improved his state ranking in Alabama by six positions.  If the scorecard reads "Alabama +4", the chaser has fallen by four positions in that state.  Notably, an individual trackchaser's ranking is affected by any other trackchaser that moves ahead of him/her.
Randy Lewis – current score = 5.31 (tracks posted thru July 12)
2009 changes
Connecticut -7
Maine -10
New Hampshire -11
North Dakota -1
Rhode Island – 8
Texas +1
Net changes -36
Gordon Killian – current score = 5.88 (tracks posted thru May 15)
2009 changes
Georgia -6
Kansas +1
New Jersey +1
North Dakota +1
Ohio -1
Rhode Island -1
South Carolina +2
Net changes -3
LIFETIME TRACKCHASER COMPARISONS UPDATE: 
There are no trackchasers currently within 200 tracks of my lifetime total.   
Randy Lewis, San Clemente, California – 1,455
Other notables
These worldwide trackchasers are within 10 tracks (plus or minus or more) of Carol's current trackchaser total.
Kevin Eckert, Indianapolis, Indiana – 460
Carol Lewis, San Clemente, California – 393
Ken Schrader, Concord, North Carolina – 374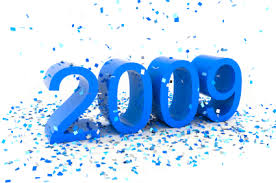 2009 TRACKCHASER STANDINGS
Lifetime track totals in (  ).
Randy Lewis, San Clemente, California – 55 (1,455)
Bing Metz, Tatamy, Pennsylvania – 48 (359)
Tracks have been reported by 30 different worldwide trackchasers this season.
UPCOMING TRACKCHASING PLANS 
This was day three of my longest trackchasing trip of the 2009 season.  It concludes Part 1 of my Eastern tour.  I'll be out in the Midwest for the next few days.  The weather looks good.  I hope it stays that way.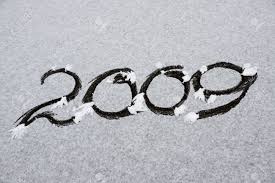 RACETRACKS VISITED IN 2009  
1,401. Death Valley Raceway (oval), Armargosa Valley, Nevada – January 3
1,402. Lake Weyauwega Ice Track (oval), Weyauwega, Wisconsin – January 11
1,403. Marion Pond Ice Track (oval), Marion, Wisconsin – January 11
1,404. Grandvalira Circuit (road course), Port d'Envalira, Andorra – January 17
1,405. Kuna International Raceway (oval), Kuna, Idaho – January 25
1,406. Circuito Efren Chemolli (oval), Buenos Aires, Argentina – January 31
Ozark Empire Fairgrounds (oval), Springfield, Missouri – February 6 (new track for Carol only)
Lake Speed Ice Track (oval), Tilleda, Wisconsin – February 7 (new track for Carol only)
1,407. DeltaPlex (oval), Grand Rapids, Michigan – February 8
1,408. Losail International Circuit (road course), Doha, Qatar – February 13
1,409. Lake Washington Ice Track (road course), Mankato, Minnesota – February 15
1,410. Bahrain International Circuit (road course), Sakhir, Bahrain – February 27
1,411. Dubai Autodrome (road course), Dubai, United Arab Emirates – February 28
1,412. Dunkin Donuts Center (oval), Providence, Rhode Island – March 6
1,413. Fur Rondy Grand Prix (road course), Anchorage, Alaska – March 8
1,414. Perris Auto Speedway (road course), Perris, California – March 14
1,415. Autodromo de Tocancipa (road course), Tocancipa, Colombia – March 22
1,416. Motorland Aragon (road course), Alcaniz, Spain – March 28
1,417. Circuto de Murca (road course), Murca, Portugal – March 29
1,418. High Plains Speedway (oval), Clovis, New Mexico – April 19
1,419. Flomaton Speedway (oval), Flomaton, Alabama – April 22
1,420. Kapelluhraum (road course), Hafnafjorour, Iceland – April 25, 2009
1,421. Monadnock Speedway (oval), Winchester, New Hampshire – April 25, 2009
1,422. Berlin Lions Club Fairgrounds (oval), Berlin, Connecticut – April 26, 2009
1,423. Tri-State Speedway (oval), Amarillo, Texas – May 1, 2009
1,424. Uranium Capital Speedway (oval), Milan, New Mexico – May 2, 2009
1,425. Speedworld Off-Road Circuit (road course), Surprise, Arizona – May 3, 2009
1,426. Hungaroring (road course), Mogyorod, Hungary – May 8, 2009
1,427. Hoch Ybrig (road course), Hock Ybrig, Switzerland – May 9, 2009
1,428. Vighizzolo d'Este Stock Car Track (road course), Vighizzolo d'Este, Italy – May 10, 2009
1,429. Siskiyou Motor Speedway (oval), Yreka, California – May 16, 2009
1,430. Delbert's Memorial Raceway (oval), Lakeport, California – May 17, 2009
1,431. Canaan Dirt Speedway (oval), Canaan, New Hampshire – May 22, 2009
1,432. New Hampshire International Speedway (road course), Loudon, New Hampshire – May 23, 2009
1,433. Bear Ridge Speedway (oval), Bradford, Vermont – May 23, 2009
1,434. Riverside Speedway (oval), Groveton, New Hampshire – May 23, 2009
1,435. Quic Raceway (oval), Tiverton, Rhode Island – May 24, 2009
1,436. Seekonk Speedway (figure 8), Seekonk, Massachusetts – May 25, 2009 (Carol added Seekonk Speedway oval to hear track list)
1,437. Lee USA Speedway (oval), Lee, New Hampshire – May 29, 2009
1,438. Pomfret Speedway (oval), Pomfret, Connecticut – May 30, 2009
1,439. Route 106 Race Park (oval), Pembroke, New Hampshire – May 30, 2009
1,440. Sugar Hill Speedway (oval), Weare, New Hampshire – May 31, 2009
1,441. Unity Raceway (oval), Unity, Maine – June 5, 2009
1,442. Get-Er-Done Raceway (oval), Skowhegan, Maine – June 6, 2009
1,443. Thundering Valley Speedway (oval), St. Albans, Maine – June 6, 2009
Oxford Plains Speedway (oval), Oxford, Maine – June 6, 2009 (new track for Carol only)
1,444. Spud Speedway (oval), Caribou, Maine – June 7, 2009
1,445. Mclean County Speedway (oval), Underwood, North Dakota – June 11, 2009
Plaza Park Speedway (oval), Visalia, California – June 20, 2009 (new track for Carol only)
1,446. WaKeeney Speedway (oval), WaKeeney, Kansas – June 21, 2009
1,447. Waynesfield Motorsports Park (oval), Waynesfield, Ohio – June 24
1,448. Clayhill Motor Sports (oval), Atwood, Tennessee – June 25
1,449. Lil' Indy (oval), Carothers, Ohio – June 27
1,450. Putnam Speed Park (oval), Ottawa, Ohio – June 28
1,451. Sigma Phi Gamma Park (oval), Hartford City, Indiana – June 28
1,452. Shepp's Speedway, (oval), Alexander, Illinois – June 28
1,453. Seekonk Speedway, (oval), Seekonk, Massachusetts – July 10
1,454. Stafford Motor Speedway, (road course), Stafford Springs, Connecticut – July 11
1,455. Richmond Karting Speedway, (oval), Richmond, Maine – July 12
Official end of RANLAY Racing Trackchaser Report