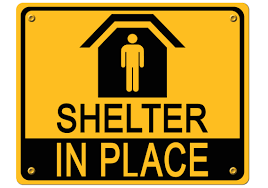 I wanted to share what my "shelter in place" day looked like during the coronavirus crisis. In many ways, when I'm not out traveling somewhere, my daily activities at home are very similar to what I might be doing if there had never ever been a crisis.
The first thing I wanted to do was to go down to Ralph's, (a food chain made famous by Johnny Carson) during the senior citizen hour. Actually, it's only a half-hour at Ralph's from 7 a.m. to 7:30 a.m. By the way, if you forward this to your kids you can simply ask them to Google, "Johnny Carson". That way they can get the JC reference.
Frankly, I don't think anyone should be encouraged to get out of bed before 7 a.m. let alone be inside a grocery store at that early hour. My thinking has always been that I didn't want to get up any earlier in retirement than I did when I was working!
I used to play a lot of golf. I mean a lot of golf. However, after a while, I just couldn't take it any longer. The retired guys I played with, ESPECIALLY the retired guys who couldn't adjust to a more relaxed starting time than what they were used too when they were working, drove me from the game. 
In retirement who wants to have a 7:30 a.m. tee time? In California, it's 45 degrees at 7:30 a.m. in the winter and in the low 70s by noon. There was no way I wanted to continue getting up at 5:30 a.m. to play at 7:30 a.m. I used to kid the guys by saying, "Why do we need to start so early? Are you going to spend the entire afternoon powerlifting?" My preferred tee time starts so that we are just walking off the 18th green at sunset. However, I have digressed.
I rarely if ever set foot inside a grocery store. My wife and I have a "division of powers". Being in a grocery store is on her side of the ledger. I'm not being sexist. That's just how we do it.
According to the Ralph's website, a shopper had to be 65 years of age or more in order to be admitted during the "senior half-hour". I was a little concerned about that. Granted, I am 71 years of age. However, I suffer from the affliction of feeling as if I am 35 years old every day of the year. Nevertheless, they let me in.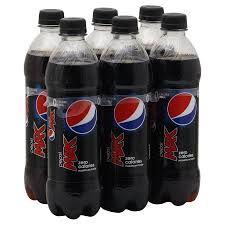 I had a short shopping list. I wanted to get enough Pepsi Max to keep me going during whatever amount of time the crisis might take. My list also included frozen pizza, pork rinds, peanut butter, lots of hamburger and enough Bud Light to satisfy my needs on the evenings my wife serves pasta. I will tell you that I have eaten this group of items, nearly to the exclusion of everything else, for a very long time.
I must admit I don't have a lot of patience for shoppers who stand in the middle of a narrow grocery aisle or who ponder an at the shelf decision for more time than I think they should ponder.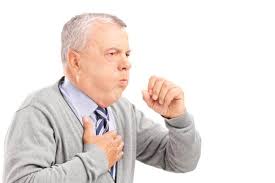 I have always used a very subtle approach to get people moving. I will stand closely behind someone and cough quietly. This is my universal signal that says, "Lady, move on down the aisle". However, I have found the subtle cough to be even more effective nowadays. It not only moves the person away from the section of the store I want to investigate but it pretty much clears out the entire aisle!
Yes, I must admit that I have eaten pizza, soda, hamburgers and hotdogs religiously since I was a teenager. As a matter of fact, I was looking at one of my credit card statements from last summer. During one month I visited McDonald's 27 times.
When I finished my food shopping I had a couple of doctor's appointments scheduled for both this day and the next. I thought I had been feeling just a little bit short of breath. That seems to be one of the major symptoms of the coronavirus.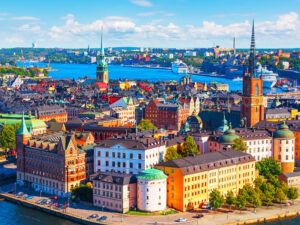 I had been in Italy for three weeks wrapping up toward the end of January. When my wife and I got back from that trip we were both sick. Then, during the first week of March, I flew to Stockholm, Sweden (above) to see an ice race. I was so sick leaving on the trip that I took a shot and a half of Nyquil when I got on the plane. I didn't wake up until we landed in Sweden 12 hours later. I never got up from my seat once.
My general practitioner recommended that I see a cardiologist. I love my GP. If I need a prescription or a test done all I have to do is ask. My wife gets all bent out of shape when I take his prescription for a blood test and check a few more boxes before I take the test. Is she out of line?
I figured the shortness of breath idea might be coming from the coronavirus or maybe some sort of a cardiovascular problem. The first round of tests, a sonogram, would check out my carotid arteries in my neck. I must tell you it did dawn on me that maybe I shouldn't have eaten fast food hamburgers virtually every day for the last 50 years. However, at that point, I couldn't change my past culinary habits.
I tried to remain calm during the 20-minute examination. I watched and listened to any reaction the technician might have. Every one of her squints, sighs and gasps was analyzed in my mind for an advance clue as to the diagnosis.
Fortunately, when the test was finished, the 40-year old technician told me that my arteries looked better than hers. She said I had the carotid arteries of a teenager! I hadn't exactly expected that. Then I moved over to another office and took a stress treadmill test.

I would be doing this treadmill test with the cardiologist that I had met 15 years ago. At that time I had taken a nuclear (iodine) stress treadmill test as part of my regular physical exam. That test showed positive. That meant I needed to have an angiogram. I don't even want to tell you how they do that. But if you can avoid having an angiogram I recommend it.
Fifteen years ago that angiogram came back with flying colors. As a matter of fact, my cardiologist told me that I could eat cheeseburgers every day for 10 years, which I was already doing, and I wouldn't have a problem. The false-positive had come from the nuclear treadmill test because I am much taller than average. Interesting. By the way, my daughter tells me the doctor should never have mentioned I could eat cheeseburgers for the next ten years!
Now 15 years later I was sitting in the same heart doctor's office. I reminded him with a smile that he had given me the go-ahead to eat cheeseburgers for the next decade. His comeback was quick and to the point. His response was, "But that was 15 years ago!"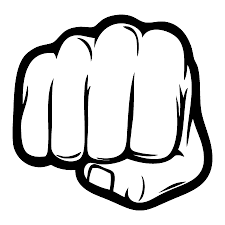 I'm happy to report that the stress treadmill test came back with more flying colors. As I left the doctor's office I asked the heart doctor if I was good to go for another 10 years of eating cheeseburgers. His response was, "Absolutely!" And with that, he gave me a fist bump as people are wont to do nowadays.
I was so pumped from the positive medical test that I immediately went over to In-N-Out Burger's and enjoyed a double cheeseburger and fries. Do I feel bulletproof now that I've had such good results from his tests? No, not really. If one thing doesn't get you something else will. It's important to remember that no one gets out of this alive.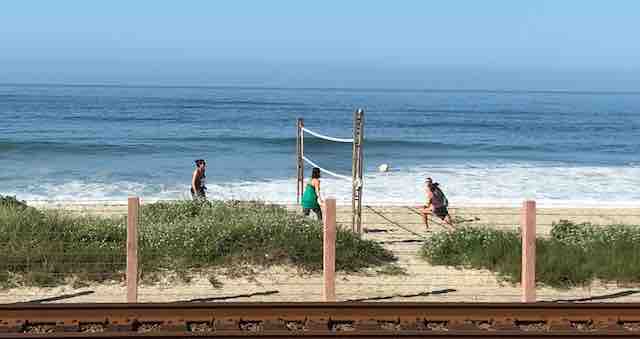 From there I went down to the beach. It was a beautiful mid-March 75° day. We have a walking path at the beach on hard-packed sand that goes from one end to the other and covers about five miles. My goal is to walk as fast as I can for an hour five days a week. I've been doing some pretty strong aerobic exercise all my life. In today's world, I can cover a bit more than four miles in an hour.
Most people at the beach and on the walking paths including the surfers were practicing social distancing. That's not hard to do. We have a big beach and a big ocean. 
As a matter of fact, people who live in California PREFER social distancing. Left to their own devices most people in California don't want to get any closer to the next guy than six feet. That's how everyone can live so comfortably on such small lots.
I must tell you that if I were walking on an isolated path in California and came across another walker heading in the opposite direction I would be shocked if they said hello or even nodded. However, if I were taking that same walk in North Dakota or North Carolina or any of the states that are within 500 miles of those places things would be different. In those places, if I came across another person they would not only nod and say hello but they would stop to talk. When we finished talking I would have an invitation to their house for next Thursday night's chicken dinner. We don't do it that way in California.
As we moved into the evening I came up with the idea that I wanted to treat my wife to dinner and a movie. Under normal circumstances, we probably eat out every other night or more often. Nothing fancy. It just gives us a chance to catch up on the events of the day. I never like to see her spending a lot of time preparing, serving and cleaning up the meal even though she enjoys that kind of stuff.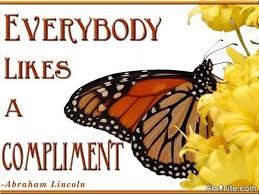 I would like to digress for just a brief moment. I am not including these comments to suck up to my female readers. I go out of my way to find something that my wife is doing and compliment her on it. She makes so many contributions. It is very easy to find one thing or multiple things and simply tell her that I appreciate her or she did that really well or what she did helped me out. When I have exhausted those compliments I will tell her she looks great which of course she does. You may not want to refinance your mortgage or add solar panels or buy an electric car but you can't go wrong complimenting your spouse and loved ones.
I must admit that dinner and a movie is just a little bit different in today's world than it was last month. We rarely, if ever, get any food delivered to our home. On this night I used a delivery service called Doordash.com to have food delivered from our favorite Chinese restaurant.
The restaurant is about a seven-minute drive from our house. Doordash told me that they could deliver the food to our front door in 28 minutes from the time I clicked, "pay" on the restaurant's website. I didn't figure we could drive over to the restaurant and sit down and be served in 28 minutes. I wanted to see if Doordash could make it happen. They were five minutes late. No big deal. There was no delivery charge and I gave the driver a five-dollar tip.
Now it was movie time. I might tell you that I have the unlimited Regal movie theater card which allows me to see as many movies in a given month as I want to. That comes with a $23 monthly charge. When we're not having a coronavirus scare that's a pretty good deal.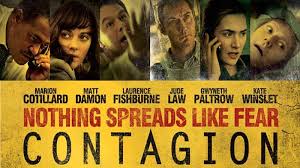 On this evening I would simply use our AppleTV application. We would snuggle up on the sofa to watch tonight's movie selection. What did we watch? We watched the movie, "Contagion". This is a film about a mysterious virus that infects much of the world. The movie was produced in 2011. It stars people like Matt Damen, Gwyneth Paltrow, Kate Winslet, Jude Law and Lawrence Fishburne.
So are you thinking that the phrase, "social distancing" came out of the coronavirus crisis? Wrong. They were using the social distancing term in the movie Contagion, nine years ago. My wife and I both agreed that this movie could have been made last week because virtually all of the references were identical to what we are experiencing now. If you've got some time I highly recommend this film.
So this was MY day. I believe that I was in perfect alignment with all governmental requirements and recommendations for social distancing as it relates to the coronavirus.
I am not making light of any of the situations described above. This is a serious situation but even serious situations provide the opportunity for the individual involved to choose their own reaction.
When you knock over your drink and it spills all over your computer you can either spew forth every expletive in your vocabulary and mourn your fate…..or you can say to yourself, "Now I get a chance to see if that new cloth I bought is as effective for cleaning up messes like this as it was advertised to be".
In the spirit of truthfulness, I will tell you that everything I have described here actually happened. Some events have been minorly dramatized for the reader's enjoyment. I don't think anyone needs to share that comment about checking extra boxes on the blood test. However, if you've ever wondered if you had this or that and a blood test would confirm or deny it this is a strategy that could be used.
I hope everyone is doing the best they possibly can by sheltering in place. I hope everyone reading this has continued good health and that their family members and friends do as well.
Randy Lewis
San Clemente, California