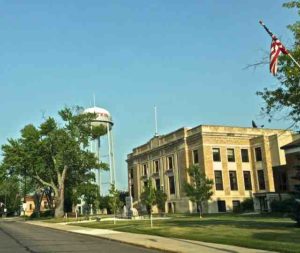 Greetings from Aitkin, Minnesota
From the travels and adventures of the 
"World's #1 Trackchaser"
.
.
Aitkin County Fairgrounds
Dirt oval
Lifetime Track #2,118
.
.
Aitkin County Fairgrounds
Dirt road course
Lifetime Track #2,119
The EventVideo LitePhotos
THE EVENT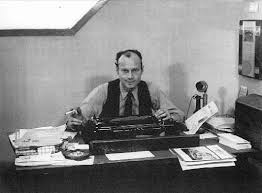 Editor's note:
Note! If you've got a question, comment or whatever please leave it at the bottom of this report.  It's very easy to do.  I'll try my best to respond.  Thanks!
I had the privilege of trackchasing for two consecutive nights (Friday/Saturday) at the Aitkin County Fairgrounds in Aitkin, Minnesota. To keep things both simple and efficient I will tell you about both of those track visits in one Trackchaser Report.
ON THE WAY TO THE RACES
FRIDAY

I would drive more miles than I would fly on this trip.
I woke up this morning in Indianapolis Indiana. I went to bed in Waite Park, a suburb of St. Cloud, Minnesota. This is what today has in store for me.
I had an early morning non-stop flight from Indianapolis to Minneapolis. The Indianapolis International Airport is nearly brand-new. It's one of the nicest airports right now in the United States.
When I landed in Minneapolis there was no big rush to get my rental car. The later I picked it up today the later I could return it when the time comes. I would be renting this car for 14 days…..or so I thought.
Getting the right rental car was important.
As always I wanted my rental car to meet a couple of primary objectives. I wouldn't take one without the other. My requirements were good fuel mileage and satellite radio.
Normally that would mean a Hyundai Sonata. However they didn't have any of those available today in the "Executive Selection" pick up area.
I asked them if they would look for one in the "wash" clean up area. The National people are always very accommodating. Off they went in search of the car I was looking for.
Soon they came back with a Sonata but were most apologetic to inform me the car had more than 20,000 miles on the odometer. As an Executive Selection member of National Car Rental I don't get cars with high mileage. It's unusual for any car I rent to have more than 5,000 miles on it. However, it's not so unusual for ME to put 5,000 miles or more on a single car!
Often with "high mileage" cars the satellite radio subscription has expired. I might have considered the Sonata with more than 20,000 miles on it but the satellite subscription HAD expired. I certainly wasn't going to drive a car for the next 14 days without satellite radio.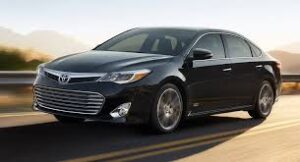 The world rewards for those willing to wait.
I was willing to wait for what I wanted. Soon they brought a shiny black Toyota Avalon around the bend. The car had less than 4,000 miles on it as well as XM radio. This would be a PERFECT car for the next two weeks. The Avalon is a class upgrade over the Sonata, which in its class, is my favorite full-sized rental car.
Not the news I wanted to hear.
Off I went first from Minneapolis to St. Cloud. I would check into my hotel and then drive northward to Aiken to see tonight's stock car racing. However along the way I received a disturbing text from Carol.
She hasn't been feeling well lately. Before I left on this trip she had a chronic cough as well as flulike symptoms. She was scheduled to join me next Monday on the trackchasing trail. However the bad news she was sharing came following this afternoon's doctor appointment. 

The results from the doctor were not good. She has pneumonia. She won't be able to travel on next week's trip. We'll talk more about it tonight to see how serious the situation is and whether or not I will need to return to California to help with her care.
NIMS people simply the best.
I'm always telling you about the NIMS people. NIMS people are residents of Nebraska, Iowa, Minnesota and South Dakota. I found folks from these areas to be the nicest in the country.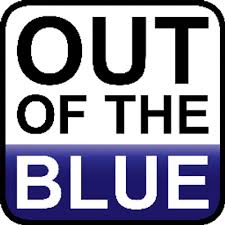 Out of the blue.
Tonight I had one more example of why I feel strongly about NIMS people. Out of the blue I got a call from a fellow who worked with the Aitkin County Fair. He told me he had heard the World's #1 Trackchaser was coming to THEIR fair.
Chad, my contact for tomorrow night's Baja rally racing at the Aitkin County Fair, had given him a heads up. The fair's management wanted to make sure my Aitkin County Fair experience was an excellent one.
We talked for a while. He told me to call him when I was about 20 minutes away from the fairgrounds tonight. He would arrange for someone to meet me for a complementary admission to the fair.
I did as I was told and gave him a quick phone call when I was near the fairgrounds. He asked me what I was driving. I told him a "shiny black Toyota Avalon".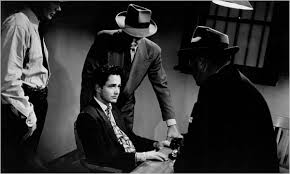 Are you Randy?
When I pulled up to the entrance of the fairgrounds I saw they were charging five dollars to park. I lowered my driver side window. Before I could say anything the attendant asked "Are you Randy?". Now mind you I was driving a black Toyota with Minnesota plates. How did they know it was me? I was pretty impressed with the personal greeting I received.
The parking lot attendant stuck out his hand and with a big smile said, "Welcome to the Aitkin County Fair". Folks I'm was in NIMS country. I didn't think I would experience anything less.
Free admission; free parking.
About this time a young man in a bright yellow t-shirt came running up to the car. "We've got a good parking spot for you. See the fellow in the black shirt way down there. Park in the spot he's got reserved for you."
Soon I was meeting the fellow who had called me out of the blue. He was a friendly guy and welcomed me to the fair as everyone else had done.
My money was no good at the Aitkin County Fairgrounds tonight. I was given a complementary admission and offered food and drink. I passed on the food and drink because I didn't want to take advantage of my fortuitous position.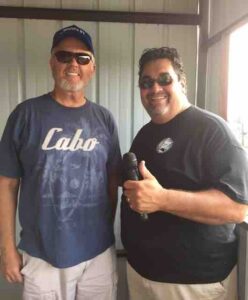 Let's talk to the track announcer.
The first thing I was asked to do was to run up to the announcing booth and have a nice interview with tonight's track announcer. You'll be able to hear excerpts of that interview on the YouTube video produced from tonight's trackchasing experience.
I was also introduced to all of the fair board members. These guys know how to do "PR". They could not have been more welcoming.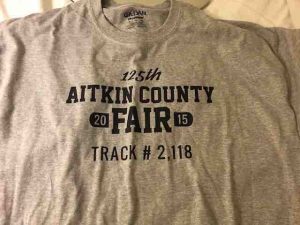 Wow. These folks treated me so well.
They weren't done with the VIP treatment yet. A few minutes after I arrived they presented me with an Aitkin County Fairgrounds souvenir t-shirt. This wasn't your normal souvenir t-shirt. It was customized with the words "125th Annual Aitkin County Fair – Track # 2,118". Wow that was impressive.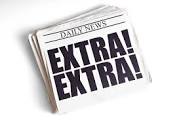 The Aitken Independent Age.
I was also introduced to the editor of the Aitkin weekly newspaper, the Aitkin Independent Age. The paper would be doing an interview with photos regarding my visit to the track tonight and tomorrow night.
All of the special treatment was certainly appreciated. They went out of their way to welcome a long distance traveler. Now it was time to look at some of the racing.
SATURDAY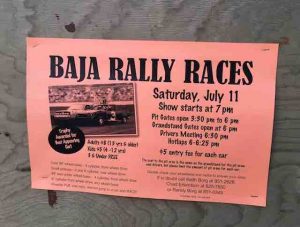 Two days; two tracks same location.
Today would be my second consecutive day of trackchasing in Aitkin, Minnesota. Last night I saw stock cars on the fairgrounds' permanent quarter-mile dirt oval track. Tonight I would be seeing a "Baja rally race" on a temporary dirt road course. The entire road course was situated in the infield of the oval track.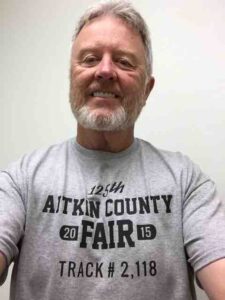 Another great night with my friends from the "Hard Water Ice Racing Association" race group.
The folks who were running and organizing the racing events at the Aitkin County Fairgrounds could not have treated me better. They had welcomed me with open arms. Today I was sporting the T-shirt they gave me last night. Emblazoned across the chest of the gray shirt with black letters it read "125th Aitkin County Fair – Track #2,118. Tonight I was going for track #2,119 at the very same fairgrounds.
An update on Carol.
Before I go any further I must tell you that Carol's health news back in San Clemente is not what we were looking for. She officially has pneumonia. Her near term prognosis is too simply lay low, get some rest and take the antibiotics provided by her doctor.
At least the first of the three trips she had planned to join up with me on my mega track chasing tour has been canceled. She had been firmly instructed me to stay off the tour. She reminded me that at this point I can't really do anything to help. She just needs to rest and follow the doctor's orders for the next several days.
My research on pneumonia, and I am not a doctor but I did stay at a Holiday Inn last night, tells me that most cases can be resolved in 2-3 weeks. If that is the case in Carol's situation she will be out on the trackchasing trail for trips number two and three before we get to Labor Day.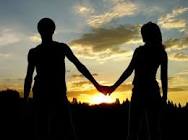 Carol makes a nice contribution to our couples trackchasing totals.
Carol's trackchasing contribution is important. She provides the icing on the cake as we continue to dominate the worldwide standings for trackchasing couples. We currently lead that competition by more than 100 tracks. I'll keep you posted on Carol's condition.
I keep an eye on my trackchasing expenses.
Although I went trackchasing in Aitkin, Minnesota last night and will go there again tonight I was not staying overnight in Aitkin. There are not a lot of hotels in and around this small town. The hotels that are in the area are more of a summer resort type. Many of them were selling for around $150 per night and they weren't even all that close to Aitkin.
I ended up staying at a Motel 6 for about $50 a night in Waite Park, Minnesota a suburb of St. Cloud Minnesota. I would stay at a Motel 6 for only one night during my entire trip. On most of the other nights my trackchasing sponsor Priceline.com helped out.
I think incrementally.
My motel was 92 miles from Aitkin. Incrementally, that was only about 50 miles further away than the closest hotel I might've gotten had I chosen to pay $150 a night.
By the way I almost always compare things incrementally. I wasn't driving out of my way some 92 miles but 50 miles. I would have had to drive more than 40 miles to get to the summer resort options. I wasn't saving $150 a night, the potential charge from the resort options, but $100 compared to what I would pay at the Motel 6. Net, I was driving 50 miles out of the way to save about $100 U.S.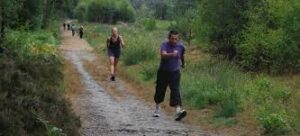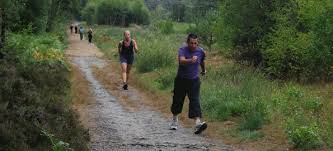 Sleeping in and working out.
I woke up this morning at 10:30 a.m. I don't get to sleep in all that often on the long and dusty trackchasing trail. When I do it's quite the luxury.
With a most generous 12 noon check out time provided by my Motel 6 I had time for a 60-minute power walk. As you know one of my trackchasing goals is to exercise aerobically on at least twice as many days during the year as I go trackchasing.
Will I ever make my annual exercise goal?
I'm in the third quarter of the year right now. That's the most difficult time of the year to meet my exercise/trackchasing goal. 
The reason is simple. During the third quarter I trackchase more days than during any other quarter. That means the number of "exercise days" I need to do in order to keep pace with the goal is greater as well. I am falling behind a little bit in the third quarter but hope to make it up in the fourth quarter when the number my trackchasing days decreases.
I really enjoy my power walks on the trackchasing trail when I am in small downtown areas. I get to see so much more than if I were driving through town.
I always have time for the media.
This afternoon I received a call from the reporter at the Aitkin Independent Age newspaper. He was following up for an interview he'll be doing on my trackchasing hobby. We'll wrap that up at the track tonight.
From there it was lunch at Subway then the 92-mile drive up to Aitkin. I had just finished watching an iTunes movie on my laptop. I have about 20 movies in the queue on my hard drive. Those films will keep me entertained on the "Long and Arduous (but tons of fun) Mega-Trackchasing Summer Tour of 2015".
THE RACING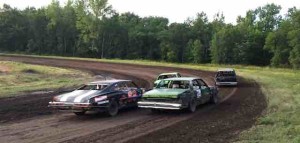 Aitkin County Fairgrounds – Aitkin, Minnesota
FRIDAY
Racing….just one weekend a year.
The Aitkin County Fairgrounds race venue is a black dirt quarter-mile oval. The track was well watered and in good shape with no dust. That's impressive considering they only race one weekend a year that being at the county fair.
I was told that many years ago they did race on a more frequent basis. They had a very nice modern large aluminum grandstand. A nice crowd of 200-300 people watched the races tonight. It's a shame that such a nice grandstand is used for only one week out of the year.
There were five or six classes racing tonight. The car counts ranged from three to about seven in each class. Each one of the classes would race a heat and feature race.
As mentioned they only race here one time a year. The track lighting is limited at best. What they have is a series of "streetlights". However it stays light up here for a long time during the summer months. Tonight's racing finished at about sundown or about 9:15 p.m.
Vintage stock cars…a personal favorite.
The highlight for me with tonight's racing was the vintage cars. Vintage racing is actually one of my all-time favorite classes. I like seeing the old stock cars from the "coupe" era. Another favorite is what used to be called the "late model" class. What was a late model when I first heard the term? Late models were primarily cars from the 1955-57 era! Yes, time flies.
Tonight there were two different classes of vintage race cars. One class was for "full-bodied" coupes. The other vintage group was for open-wheel super modifieds. Each of these classes had 7-8 competitors.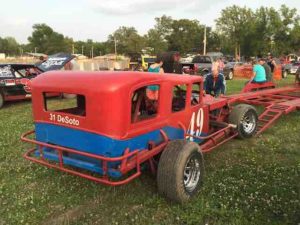 The full-bodied racers spanned decades of racecars. There were several old coupes from the 30s. I was particularly impressed with the 1931 DeSoto vintage racer. I wasn't sure I had ever seen a DeSoto race. The "newest" full-bodied racer was a 1968 Ford Torino. I'm partial to that race car. My all-time favorite race car driver EVER Darrell Dake raced a Torino for several years.
The super modifieds had some good looking racecars. I'm guessing their hey day was during the 60s. All of the vintage racecars ran hard on the track. Please don't miss the photos and videos if you like vintage racing as much as I do.
Several low-dollar racers as well.
The other racing divisions were an assortment of low-level stock cars. There were mini stocks, pure stocks and the like. They raced clean and hard as well with few yellow flag stoppages.
SATURDAY
Last night oval; tonight road course.
Tonight I was returning to the Aitkin County Fairgrounds for the second consecutive night. Last night I saw racing on an oval track. Tonight I would see racing on a road course track at the fairgrounds.
Last night's fair action took place on a Friday. With tonight's racing being on Saturday I was surprised that the activity at the fair was so much less than yesterday. I would've thought the fairgrounds business would've been greater on a Saturday than a Friday.
My history with the H.I.R.A.
The Hardwater Ice Racing Association runs the summer Baja rally race series in Minnesota. They race at three different venues including Pine River and Brainerd, Minnesota.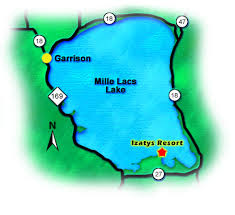 I literally stumbled on the Hard Water Ice Racing Association a few years ago. I was at Mille Lacs, Minnesota for some wintertime ice racing with the International Ice Racing Association.
I was watching the IIRA group race on an ice road course. By pure luck I happened to notice some activity on the ice nearly a mile away. Upon further investigation I discovered the Hard Water Ice Racing Association was having some stock car races on an ice oval configuration at the very same time. My discovery made for one of the stranger trackchasing doubles ever recorded on the ice.
When I showed up at the fairgrounds tonight parking was free. Although tonight's grandstand crowd was about the same as last night's the number of cars in the parking lot seem to be less than half as many as yesterday.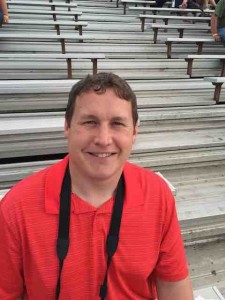 I was making friends with the right people.
I paid my eight dollar admission price to enter the grandstand area. The first person I ran into was newspaper reporter Adam Hoogenakker. Adam is the editor for the Aitkin Independent Age newspaper.
He was interested in doing a story on my trackchasing hobby. I have had a large number of television, radio and newspaper interviews over the years. It's one of the ways I try to "give back" to the hobby of trackchasing. I feel like the more exposure trackchasing gets the better.
Here's a link to the story Adam wrote:

Trackchasing guru comes to the fair
A nice car count.
About 25 four and six cylinder junk cars and a few trucks showed up for tonight's racing. The dirt road course was positioned entirely inside the fairgrounds dirt oval track. The road course had some jumps and moguls making it a difficult track to navigate at speed.
Some 3-5 entrants competed in each race for a distance of four laps or so. That part of the racing format was very similar to the Red Bull rally cross racing series. This is a far cry from the stock car racing I grew up with as a kid. That's O.K. Variety is the spice of life.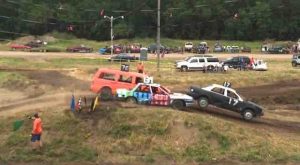 Watch the video; see the photos.
As usual I won't spend a lot of words describing the racing and racing action. I recommend you take a look at the photos and video from tonight's unique novelty feeling like racing performance.
Randy Lewis Racing – media history.
I told you that I've had a lot of TV, radio and newspaper interviews over the years. If you're interested in seeing what many of those looked like you can simply click on the media tab on my website at www.randylewis.org. Here's a direct link:

Randy Lewis Racing – Media History
At the track talking to announcers in front of the crowd.
However my most popular interview format has always been talking with track announcers at the actual events I attend.
Tonight's track announcer, a woman, did an excellent job. I'm thinking that most of the Hard Water Ice Racing Association group do their work on a volunteer basis. I can just imagine that during one of their preparatory meetings people looked at this young woman and said, "You can talk. You are our announcer". If that's how it came down they made a good choice.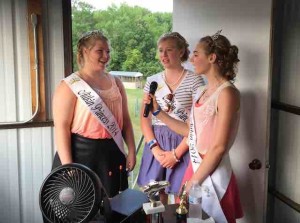 My hobby is a real life "human interest" story.
It seems to me that the human interest aspect of a fellow traveling the world in search of visiting new racetracks makes for interesting subject matter. That would be true whether it be for TV or radio broadcast or a simple newspaper article for an interview at a race track. Of course maybe I am biased in that assessment!
I have met some track announcers that don't have the foggiest interest in pursuing anything with regard to my trackchasing hobby. They'll say hello and that's about it. I always wonder about those folks and their curiosity and desire to entertain their fans.
On the other hand there are track announcers with an entirely different take on things. They, upon meeting me and learning about my unusual hobby think they have just discovered a gold mine. I guess one person's trash is another person's treasure. Tonight's trackchasing interview fit into the treasure category rather than the trash bin.
A very long interview with every question in the book…and not in the book.
I would estimate the interview, done at intermission, lasted some 15-20 minutes. The inquisitive young announcer asked every question she could possibly think of. Her interest at informing and entertaining her grandstand patrons was at the top of her priority list.
As it was a nice summer evening she and I stood outside the announcing booth in full view of the crowd. Toward the end of the interview she even asked the crowd if they had any questions. She ended up asking me if I had any questions that had not been asked yet but I would like to respond too!
I have created a YouTube video for those that might be interested in what we talked about tonight. The conversation has been edited somewhat but you will get the gist of what went on at the Aitkin County Fairgrounds tonight.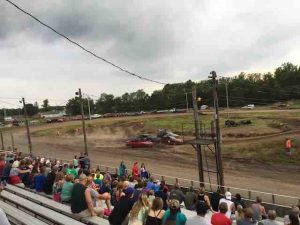 The Baja racing program.
Each of the racers ran two heat races and a feature. They reversed the direction of the track during the heat races. Then they had the crowd vote by applause as to which direction on the road course that the feature races should be run. That was a creative and entertaining way of deciding things.
After seeing two complete sets of heat races as well as two feature events I headed for the exit. My overall two-day experience at the Aitkin County Fairgrounds had been wonderful. I had a good deal of Minnesota NIMS people to thank for their hospitality.
AFTER THE RACES
FRIDAY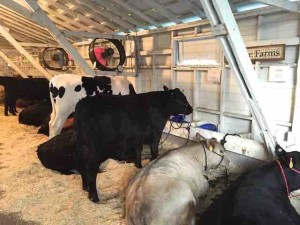 I always stop by the animal barns.
Following the races I toured the animal barns as well as the carnival midway. This is a small fair. It was interesting to note that the rabbit and poultry barn was absent any poultry. With the bird flu scare lots of county fairs are doing away with poultry exhibits.
Let's meet the Minnesota state bird.
As the sun went down, especially in the pit area, the mosquitoes came out. As you may know the mosquito is the Minnesota state bird! Mosquitoes love me and I hate them. No the Dreaded East Coast Trackchaser are not like mosquitos…..are they?
What was my bottom line conclusion about tonight's trackchasing experience in Aitkin, Minnesota. That's an easy question to answer.

Thank you.
I had lots of great thoughts about the Aitkin County Fairgrounds operation. How could I not have positive things to say about a group that offers me complementary admission, a preferred parking space, an interview with the track announcer, an interview with the local newspaper as well as a customized t-shirt commemorating my track visit?
Even if ALL of that stuff hadn't happened I would've had a good time. They started on time. They ran through their program efficiently and offered vintage car racing. Those are all elements of the racing show that I appreciate. Good job Aitkin, Minnesota.
Good night.
SATURDAY

Good-bye Minnesota; hello North Dakota.
Following the racing tonight I would have a four-hour drive to my Fairfield Inn hotel in Grand Forks, North Dakota. I have already trackchased in North Dakota in 2015. However that's not the reason I was heading to the Peace Garden state tonight.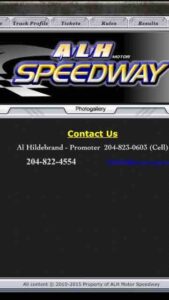 Canada here we come.
Last year I discovered a new dirt oval racing track in Manitoba, Canada. That would be my destination for tomorrow afternoon. The weather was threatening but I thought it was worth giving this Canadian track a chance.
Good night.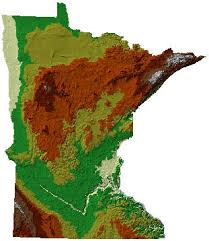 Minnesota
The Gopher state
During the past two days I saw my 76th and 77th lifetime tracks in the Gopher state, yes the Gopher state. This puts me into a tie with deceased trackchaser Ed Esser for the Minnesota state trackchasing lead. It's nice to be tied with Ed.
Thanks for reading about my trackchasing,
Randy Lewis
World's #1 Trackchaser
Peoria Old Timers Racing Club (P.O.R.C.) Hall of Fame Member
Minnesota sayings: Not Sweden but we act like it
QUICK FACTS
AIRPLANE
Los Angeles, CA (LAX) – Chicago, IL (ORD) – 1,745 miles
RENTAL CAR #1
O'Hare International Airport – trip begins
London, KY
Indianapolis International Airport – trip ends – 766 miles
RENTAL CAR #2
Indianapolis International Airport – trip begins
Bedford, KY
Indianapolis International Airport – trip ends – 603 miles
RENTAL CAR #3
Minneapolis-St. Paul International Airport – trip begins
Aitkin, MN
TRACK ADMISSION PRICES:
Laurel County Fairgrounds – $10 (not a trackchasing expense)
Trimble County Recreational Facility – $10
Aitkin County Fairgrounds (oval) – complimentary admission
Aitkin County Fairgrounds (RC) – $8
LIFETIME TRACKCHASER COMPARISONS 
The three most important trackchasing comparisons to me are:
Total lifetime tracks seen
Total "trackchasing countries" seen
Lifetime National Geographic Diversity results
Total Lifetime Tracks
There are no trackchasers currently within 450 tracks of my lifetime total. Don't blame me.
Randy Lewis, San Clemente, California – 2,119

Total Trackchasing Countries
There are no trackchasers currently within 10 countries of my lifetime total.
Randy Lewis, San Clemente, California – 70
Current lifetime National Geographic Diversity results
Randy Lewis, San Clemente, California – 4.88
That's all folks! Official end of the RLR – Randy Lewis Racing Trackchaser Report
Click on the links below to see the one-minute "Video Lite" productions from the my two-day visit to the Aitkens County Fairgrounds.
Stock cars on the oval
.
.
Vintage racing on the oval
.
.
Baja Rally racing on the dirt road course 
Click on the link below for a photo album from today's trackchasing day.  Double click on a photo to begin the slide show or watch the photos at your own pace.  Hover over a photo to read the caption.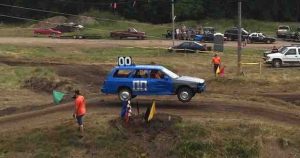 Two days in Aitkin, Minnesota….where a lot of nice people live