Fact or fiction on April Fool's Day?
From the travels and adventures of the "World's #1 Trackchaser"
Highlights
The Air Marshal Story
The IRS Story
Fan's Reaction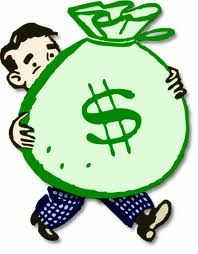 How do you pay for this?
Over the years one of the most frequent questions I get is "How do you pay for all of this trackchasing"?  Yes, as you might imagine there is some expense to this hobby.  As you may know I have been retired for more than ten years.  I retired fully from "working for the man" at the tender young age of fifty-three.

In any given year I will stay in a hotel some 140-150 nights.  I'll fly on more than 200 airplanes every year.  My trackchasing travel requires me to rent more than fifty cars annually.  Somewhat surprising is the distances I travel will require that I purchase nearly a full tank of gas for every day of actual trackchasing.  Throw in airport parking, race tickets and three meals a day and you can certainly see their is some expense associated with trackchasing.

Providing financial reports have never been a requirement to participate in the hobby.  Most of my fellow competitors have a full-time job or inherited big money that funds their trackchasing endeavors.  In retirement I do not receive a company pension of any kind.  I once inherited $13,000 U.S. from my grandfather but for the life of me can't remember what I spent it on.  I like simply refer to myself as "a retired pensioner living on a small fixed income".

I have taken two occasions to try to explain exactly how I DO pay for all of my trackchasing expenses.  It just turns out that each time I tried to explain the situation it was April 1st. Some celebrate April 1 as April Fool's Day.  You might enjoy reading my explanations.  Equally important was reaction of my trackchasing friends, family and fans.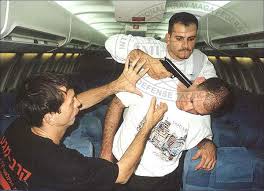 In 2007 I provided this explanation about how I actually pay all of my trackchasing expenses.
 
There comes a time in everyone's life where it's time to step down.  Many of you have asked how I could keep up the pace and expense of trackchasing.  Now, that I am officially retiring from the hobby, I can finally give you the real background behind how I've been able to do this.
When I retired from Procter & Gamble in 2002 at age 53, it was not simply to leave the workforce for a life of leisure.  Since my Marine Corps days (1971-77), I've had a strong desire to serve our country in one manner or another.  It was at this time that the Bureau of Firearms and Tobacco was gearing up their federal air marshal program.
Following 35 years with Procter & Gamble, applying for the federal air marshal program seemed like the perfect thing to do to help our country following several terrorist attacks.  Since July 1, 2002, I have been part of the federal air marshal program.  I first completed the six-week, Federal Air Marshall and Security Officer training program in San Antonio, Texas.  This program was overseen by the Federal Bureau of Investigation.  Upon completion of this program, I was commissioned as a Federal Air Marshall Second Class and began my new career on September 1, 2002.  By contract with the federal government, I could tell only Carol about my new career.
Federal air marshals work 1-3 flights per week.  They are known to only the pilot and first officer on the flight they are working on.  I guess I'm happy to say that during my nearly five years with the program, I didn't meet any terrorists.  The worst thing I encountered was one man having a heart attack and an emergency landing for a woman going into child labor.
This may answer the question of how or even why a person could afford to fly all over the country for the sole purpose of "seeing racetracks."  Yes, I love to watch auto racing.  However, I could never afford to do the amount of traveling I've done without my behind the scenes job.  I hope that no one feels deceived by this background.  This was the job of a lifetime for me and the trackchasing "cover" if you will, allowed me to keep my true mission from concerning my family and friends.  By the way, until last week our children did not even know that Dad was a part of the Federal Air Marshall program.
The United States government requires that all federal marshals retire when they reach the age of 58 years, four months.  I reached this arbitrary age limit today, Sunday, April 1, 2007.  Now I will be officially retired from both Procter & Gamble and the United States Government.
But wait…………………..did he say April 1?  Yes, April 1!  That's April Fool's Day!  Did I catch you?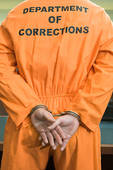 In 2013 I changed my explanation regarding how I actually pay all of my trackchasing expenses.


I've been trying to delay this message as long as I could.


Yes, I have been trying to delay this message as long as I could.  However, I have always maintained a policy of 100% honesty in my reports to you.  During this trying time I don't think it would be good to change that policy now.


The #1 question that people ask me is how do I pay for my hobby with all of the travel, the airplane rides, the hotels and rental cars etc.  I've always told you I don't get a company pension, I've never gotten a big inheritance and both Carol and I came from some very poor backgrounds.

Financial times have been a little rough for us despite outward appearances over the past few years.  You may have noticed I dropped out of my golf country club.  At the turn of the year I had to get rid of the famous Carol Lewis owned Lexus LS430.  To save more money Carol has been somewhat conspicuous in her absence from trackchasing.

I have been retired for more than ten years without any work income coming in during that time.  In order to make ends meet I must confess that I took some liberties with my income taxes.  When you make bad decisions, even though you may get away with them in the short term, you will almost certainly pay for them in the long term.

A bit more than two years ago, Carol and I received a notice from the IRS.  They were questioning some of the tax deductions and statements I had made with my tax returns for the years 2008-2010.  I must confess now that not everything I sent to the IRS was true.

I now know the IRS is not a group that you want to mess with.  We just received word after our hearing at the IRS Superior Court of Orange County regarding the penalty for cheating on your taxes.

The hearing and final judgment required a compromise on our part.  I really didn't want to do it this way but our legal counsel told us we had no choice.  I ended up pleading guilty to seven counts of misrepresenting my mortgage interest deductions and trackchasing "business" expenses.  Five of those charges were misdemeanors and the final two were class 2 felonies.

Although I feel badly for myself I feel worse for Carol.  Because she also signed the tax returns she assumed a share of the guilt as well even though she had no part in my plans to cheat on my taxes.

Last Tuesday we attended the penalty phase of our trial hearing.  The judge was not very understanding of our situation despite having no previous criminal background.  Apparently as the government searches for more revenue they are really cracking down on people who challenge the tax code.

Let me cut to the chase.  You won't be receiving any Trackchaser Reports from me for a while.  The judge, noted for his severe approach to convicted tax felons, provided for the maximum fine with penalties and interest and jail sentence.

If I could provide any advice to you whatsoever it's "Don't cheat on your income taxes".  Carol and I will have to repay, over ten years, taxes and penalties of more than $317,000.  That's not exactly the worst of it.  Since I was the one responsible for this I was sentenced to nine months in the California state petitionary at Folsom in Northern California.  That will be followed by five years of probation.  Sadly, Carol received a two-year probationary sentence.

I'm sorry to have let those close to me down.  I'll try to make it up to you.  In the meantime try to keep us in your hearts and prayers.

Respectfully,


Randy Lewis
P.S.  One more thing…..this is an April Fool's joke!  Did I get you?
Thanks to the people who responded to my plea for help as I was sent to Folsom
prison on April Fool's day.


My 2013 April Fool's message went out to the PnGeezers group and my Trackchaser Report distribution list.  I can only do this every few years (my "Air Marshal"report of six years ago was a classic) so as to maintain my credibility.  It was great fun to read messages from long time friends and folks whom I have never met as they expressed their surprise and concern over my plight.  I had asked at the end of the message if anyone had been "fooled".

I thought the responses were as funny as what I wrote.  I was also impressed with the genuine concern that several people showed.  Therefore I'll share several of the comments with you.  See you all in about four more years after the notoriety dies down!
Here are the responses.


that was the only April Fools e-mail I got all day and you got me good I didn't suspect a
thing!  good job!!!!


Very cool…..You got me hook, line and sinker.  BUT…….if you are sent to Folsom prison sometime in the future, I would visit you at least once a year.  My brother lives in Sacramento, which would make it easy.


Yes. I was going to send some money to help. But not now.


Nope! Â Long ago I learned to read the last paragraph of any message sent on or just before 4/1.


Once bitten, twice shy. You got me with the air marshal so I recognized this as BS from the start. I will not be believing anything from you around April 1.


I hope you get to hear Johnny Cash play the Folsom Prison Blues in person.  I hear they also have conjugal visits for those lonely moments.  In between the moments don't drop the soap in the group shower.  Good Luck.

  
Randy – You are a riot!!!  I read a couple paragraphs then said WHAT!!!! Â THIS HAS TO BE A JOKE!!!!  I looked at the date on your email and laughed out loud!  Glad you are only "sentenced" to live at the Beach!!!


I hope the IRS doesn't see this message and think that maybe you weren't making a joke and decide to audit you for the last 50 years. :-)


you SOB!


HEY thanks for the shocking jolt!  You are the second one to get me today!

  
Did not believe a word of it as I know the financial mind involved.  And the rich just get richer.

  
I am so very sorry and will keep you and your wife in my prayers.


Well Done Mr. Lewis!……..Always a pleasure to hear from you  :)


Good one, Randy.  And I was feeling so sorry for you.  Outside of this obvious issue with the IRS, we hope everything else is going well for you and Carol.  Of course, following your raceploints by email has pretty much confirmed you are leading a great life.


i told the local children i've hidden their easter eggs after 2 hours of not finding them i shouted april fools


Yep, You Got Me!!!


You got me big time! I was converting dollars to Swedish krona and was horrified at the amount of money you owed the IRS. And thinking of poor Carol…Your email was the first thing I read this morning and I was not awake enough to forget the date. I will remember this for a long time :-) Thanks for a very good laugh.


You rascal, you! I should never answer the phone or open an email on this day of the year.  I'm going home now and lock the frickin door. (Yes, you got me!)
 
Not funny, Randy.  I was brought to tears.  Didn't even think of the date.


This is not a good April fools joke!  Anything we can do to help let me know. I live 30 min. from Folsom and be glad to visit.
Daughter-In-Law works in the Dentist office there.


Ha…. I just read the bottom of your email. Guess you're happy you got at least one person. I might add that I'm really gullible.  LaNell J  So happy this wasn't true!!!!!! Woohoo


Wow! What a story.


Yes and I'm glad you did, I was really upset over the news and wondered how a really smart guy like you would do such a thing.


If that was the first thing I read today, you would have gotten me good, but I have already been gotten today, so For the rest of the day, I mistrust everything, even myself.
Well done, I read it out loud to my wife, but,as S. Baldwin said, there is lots of truth in Jest.


Yes, indeed.  Though I initially wondered why one would post such a confession, the content was so well written that I got sucked into it.  Well done.


Good one Randy – you had me going.


Hi Randy, you almost gave me a heart attack. I felt so bad for you and Carol. Glad it's not true.  Hope you are doing well.


Yes you did but I'm so glad it is a joke!!!!!  But don't do it again!!!!!


Now THAT was funny!!!


Your leaving the air marshal program was still fresh in my mind so not easily had this time but still pretty good.


Thank goodness it's April Fools.  My prayer before I saw the PS was answered by your PS.


Nope.


April 1 strikes again.  Folsom Prison was the clue.


No, I figured it was one of the frequent hacked account/spam messages that we have seen lately :)  Good one though!


No, I knew you were much too smart to do it.  However, I also assume that if you were going to "miss guide" the IRS you would be smart enough to make it work.


Enjoy your "track chasing".  Every kid should have a hobby.


Good one.  Plus I learned a new term, trackchasing.  Hope Carol appreciates your sense of humor…

 
I read the first two paragraphs and stopped.  April fools day to you too.  By the way I won the powerball jackpot this past weekend.


You had me "hooked" for about 2/3 of the message and I guessed it for sure when you said you were going to Folsom.


Nicely done Randy…..
You got me…..I was trying to figure out why you would share such personal business in pngeezers!  I was also thinking about my charitable deductions!  Shame on you!


Almost.


i fell for it hook, line & sinker!!  SO happy it was a joke!!  well played Randy, well played!


I hate to admit it, Randy, but yes, you just about had me.  I blame the fact that I read your email before I had had my first cup of coffee, so my brain wasn't hitting on all cylinders yet.


You got me but I must say it just wasn't adding up!!!


That was mean.  Glad to hear your a free man. Although, I couldn't help but think to myself the reality that more and more good hard working Americans face the reality of your story every day. Some valid, some not. Without getting too heavily involved in a political discussion.  You got me.


I got almost to the end before I realized it was an April Fool's joke!  What about those TrackChaser fans from foreign
countries that have never heard of April Fool's Day?  They are still trying to understand what this is all about.


And here I was ready to send you a contribution!  You are GOOD!