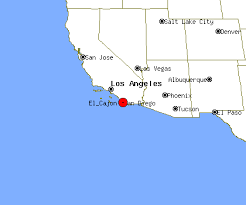 Greetings from El Cajon, California
From the travels and adventures of the "World's #1 Trackchaser"



Cajon Speedway – Track #64
Highlights

First visit – 1970s.
The Cajon Speedway is officially listed as my 64th lifetime racetrack to see.  Cajon Speedway was probably one of the closest active tracks to where we lived during the mid-70s in Mission Viejo, California.
Prior to 1980 I didn't record the exact dates of when I saw each racetrack.  Before 1980 I saw 71, the "magic 71" tracks.  We lived in California from 1974 through 1979.  That means I saw the Cajon Speedway later in that period.  I also didn't begin writing my famous Randy Lewis Racing Trackchaser Reports for the first 400 tracks or so.  What does that mean?  It means my comments on tracks the Cajon Speedway are mostly from memory.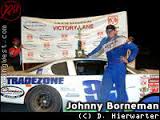 I do know I saw the likes of John Borneman #99 winner in 1992, Mike Hagerman #2 winner in 1991, Dan Press #25 winner in 1990, Ray Hooper Jr. #70 winner in 1989 and Ed Hale #1 winner in 1984 race.  All of these guys were California hot shoes who could get around little asphalt ovals like the Cajon Speedway.
On evening I took daughter Kristy and son Jim along with Kristy's friend Shawnee to the track.  Kristy would have been about 12 years old and Jim ten.  We never took our kids to the races all that much.  We went camping and to school sports and plays most of the time.  On another occasion a friend from Washington, Terry Johnson joined me at the Cajon Speedway.
Back in the 50s the land where Cajon Speedway would reside for 44 years was destined to have a hotel built on the property.  When that idea fell through a stadium was built for baseball and then later football.  After the first year of football a motorcycle track was built around the field.  Local high schools were using the stadium for baseball and football and paying very little rent.  The motorcycles brought in a lot more revenue.
In 1961 the Cajon Speedway opened as the home of the San Diego Racing Association.  Prior to that they had been racing at Balboa Stadium until it closed in downtown San Diego.  Why was Balboa Stadium closing for racing?  The Los Angeles Chargers of the NFL were moving to San Diego and planned to play their games at Balboa Stadium!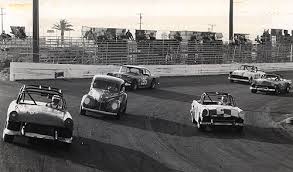 Opening night for Cajon Speedway was July 15, 1961.  That was just 11 days after Balboa Stadium closed for racing.  They started racing on the new dirt oval with $150 claiming stocks.  By 1964 the track was enlarged from a 1/4-mile to 3/8-mile.  Two years later it was paved.  Higher dollar stock cars were now the featured attraction.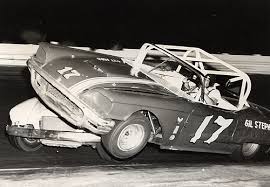 Since 1961 it was reported that 3,965,000 fans attended racing events at the Cajon Speedway.  There were 1,299 nights of racing at the track (I was at five of them).  Some 595 drivers made it to victory lane in the 3,195 feature events run over 43 years.  In 2003 the track average an astounding 2,650 fans per night for the year.  There are not ten short tracks in the country that will get that amount of fans each night in 2015.  Maybe there are not five.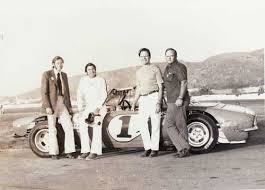 Special thanks to Bob Gardner formerly of the Daily Californian for writing a wonderful story on the life and times of the Cajon Speedway.
Do you have any experience with auto racing at the Cajon Speedway? 
By the way you might have remembrances about this track.  If so, please feel free to share them in the comments section below.  If you have any photos from back in the day, send them to me at Ranlay@yahoo.com.  I'll try to include them here.
That's all folks!  Official end of the RLR – Randy Lewis Racing Trackchaser Report