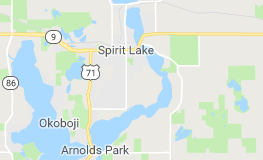 Greetings from East Okoboji Lake , Iowa
.
.
From the travels and adventures of the 
"World's #1 Trackchaser"
.
.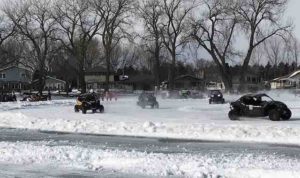 East Okoboji Lake Ice Oval
Ice oval
 Lifetime Track #2,413
The EventVideo PlusPhotos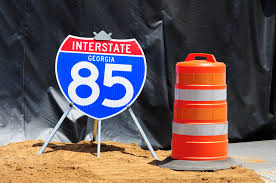 THE EVENT
I have had the opportunity to follow my trackchasing hobby all over the world.  As this is written I have seen racing in 77 countries.  My lifetime track total is just over 2,400. I've now see racing on 85 ice tracks.  Long ago I wrapped up seeing racing in every American state.
Some twelve years ago I moved into the "World's #1 Trackchasing" spot.  Of course, that's if that title is awarded to the person who has seen the most lifetime tracks.  Frankly, I don't think it should be.   Maybe "Most Prolific Trackchaser" is a better description for that category.
The World's #1 Trackchaser title should be bestowed on the person who has seen the most racing in the most countries.  That's what the "world" is made up of isn't it?  Countries!
This was a big day in trackchasing for me.  I had never ice raced in Iowa.  If successful I would be seeing racing on ice in my 18th different state, province or country.  For me that was big.
It's important to note that my hobby is not only about racing.  Yes, that is one part of it.  However, of equal importance are the logistics of trackchasing (getting from point A to B to C, etc.) and the opportunity to see the world.
I live in Southern California.  The vast majority of tracks in the U.S. are located in the Midwest and East.  It takes a good deal of logistical planning to get from where I live to where the tracks are.  A typical weekend trip within the U.S. will cover more than 5,000 air and driving miles.  I do about forty of those trips each year.  For the past 15 years I have traveled about 175 nights each and every year.  Surprisingly to some, more than half of those overnights were not part of trackchasing.
A big part of trackchasing for me is simply travel just for the fun of seeing new things.  You won't want to miss my "Trackchasing Tourist Attractions" page or my "Sports Spectating Resume" page on my website at www.randylewis.org.  Search around on my site.  Use the drop-down menus.  They will take you all over the world!  My site will give you some understanding on how important seeing the world and just "seeing stuff" is with my trackchasing hobby.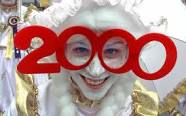 Today's adventure was one more of the 2,000 trips that have taken me up, down and around the long and dusty trackchasing trail.  If you would like to see where I've been and experience those adventures here's the link:
If you've got a question, comment or whatever please leave it at the bottom of this report.  It's very easy to do.  Or you can visit me on Facebook.  Thanks!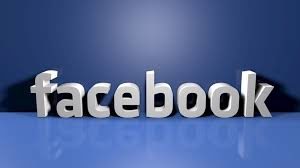 FOREWORD
Friday, January 26, 2018.
I'm headed back to the Midwest. It's ice racing season. As you might expect ice racing takes place in the winter. Almost all ice racing happens in January and February each year.
I've seen a lot of ice racing. Coming into this weekend I had seen ice racing at 84 tracks in 17 states, provinces and countries. No other trackchaser comes close to matching the geographical diversity of my ice racing escapades. If all goes well I will add another state to my ice racing collection today.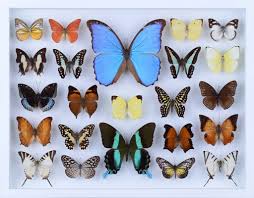 That's right. For me trackchasing is a "collecting" hobby. It's not much different than collecting stamps or butterflies. I am simply collecting racing and travel experiences. It really is as simple as that.
It had been a good week in San Clemente. The weather has been warm and dry. As a matter fact we have had only had one rainstorm in the past year! Our average annual rainfall is about 10 inches. This year we are stuck at only a couple of inches of rain. If this keeps up we will be back in the drought again.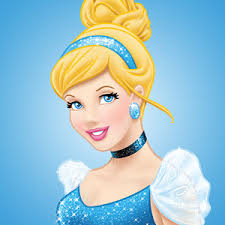 You should know, if you didn't already, that I try to treat Carol like a princess. I'll take her out to dinner about every other night. I hate to see her spend time making meals with all the prep and clean up.
Last night we motored up to Pauley Pavilion to see the UCLA Bruins play their rivals the Cal Bears in basketball at legendary Pauley Pavilion. UCLA stomped 'em. Son J.J. has UCLA season tickets to both football and basketball. It was good seeing him tonight and his friend Rob.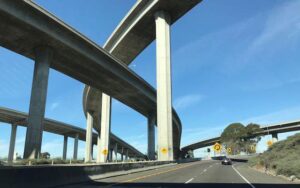 I rarely encounter as much as a minor traffic jam living in SoCal. Being retired and knowing the area I avoid the traffic that southern California is known for. However, driving up to a UCLA basketball game on a Thursday night invites the major traffic snarl. By leaving very early I find the stress of traffic is almost totally eliminated. Traffic only bothers me when I think I might be late for something.
Tomorrow, Saturday, I hoping to see ice racing in Iowa. However, I do have some nagging doubts about that possibility.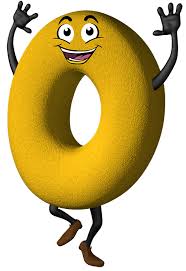 Last year I showed up at Crystal Lake in Iowa and left disappointed. I was hoping to see UTV racing on the frozen lake. The weather conditions were perfect. However, for whatever reason only one UTV racer showed up. That meant there wouldn't be a UTV race and most importantly I could not count the Crystal Lake Ice Track in my lifetime trackchasing totals.
I was willing to give Iowa another chance. They are home to the "NIMS" people for gosh sakes. I've seen racing at 108 tracks in Iowa.  Could I make it to track #109?
I talk to a lot of race promoters. I love talking to these guys and gals. They are the ones taking a chance on the weather, the crowd and the racers. They are risk takers.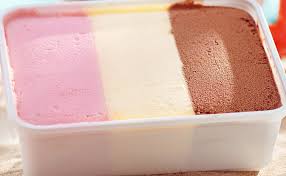 When I ask questions of racing promoters their responses come in three flavors. Permit me to elaborate. I'm normally asking them about starting times, track location and the like. The most important question I ask these folks is whether or not they will be having "trackchasing countable" racing.
The first type of promoter I'll tell you about, and the one I like the most, is the enthusiastic promoter. He wants to show off his track and promotional efforts. I don't mean "show off" in the bad sense. They simply want to share what they have created. Often times they are thrilled to be able to do that in conjunction with a visit from the World's #1 Trackchaser.
These people will offer all kinds of information. Sometimes they'll provide free tickets. I've had about ten promoters give me a race car and let me actually compete. I've even had one promoter, in Alaska, invite me to stay over for the night in her own home. I've met a lot of really nice people who put on these races. Their generosity has created so many fantastic memories.
Other promoters don't have good news for me as a trackchaser but at the same time I appreciate their honesty. The brutally honest promoter will tell me if the afternoon rainstorm left their track underwater or if they don't expect to have the types of racing competitors I need for my trackchasing to count at their place. I value the candid information they provide.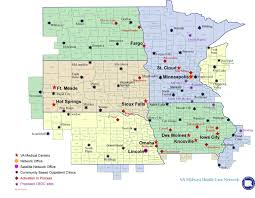 The third and final group just doesn't seem to "get" or care much about my "trackchasing story". I've seen racing at more than 2,400 tracks. I could tell them I've been to 24 THOUSAND tracks. Their reaction would be "nonplussed". I felt like that was pretty much the feedback I got from the fellow promoting the races at Okoboji. Maybe I was incorrect about that. This was a guy from Iowa. He was a "NIMS" person! Maybe I caught him when he was really busy or just having an off day.
He told me they expected about five UTV racers to appear at their race on East Okoboji Lake. However, he couldn't guarantee that, he was only guessing. That's OK. I don't expect people to guarantee car counts. I just want to get their most honest idea of what might be expected.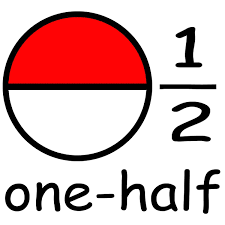 I will tell you that if a race promoter tells me he expects twenty cars I can probably count on ten. When a promoter tells me he expects five entries that might come perilously close to one or less. As noted from my visit to Crystal Lake last year "one or less" is a trackchasing disaster.
I tried to impress on the Iowa promoter that I was coming all the way from California to Minneapolis. Then I would drive six hours round-trip down to his event. If he had any definitive information about the number of entries he was going to get I really needed to know that. It almost seemed as if my travel exclamation fell on deaf ears.
I am always trying to "read" people. He didn't seem all that interested in understanding my situation or in helping out. Again, I don't want to be too harsh. That's just the feeling I had when I hung up the phone. Nevertheless, I hopped on a jet airplane bound for Minneapolis departing from Los Angeles. If I got shut out in Iowa, again, I would be disappointed. However, two other really big prizes were coming after Iowa.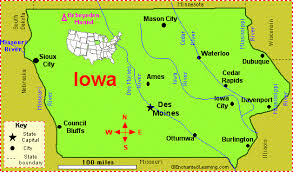 Of course, if I could add Iowa to my list of ice racing states, provinces and countries it would be a "BIG achievement. I don't want to downplay that. It's just that what I had planned for the rest of the weekend would be very big as well.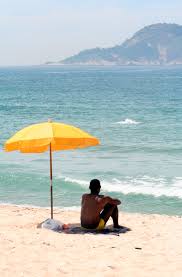 I started my day with a 4-mile power walk at the beach. Then I met with a painter who is going to do some work around the house. His bill is going to come to about $4,500 USD. Heck, that's more than 10% of what we paid for our first house back in 1974. Nevertheless, I actually think that's a good deal.
For lunch today, I would be dining on tacos. UCLA has a special promotion during their basketball games. If an opponent misses two out of two free throws in the second half everyone in attendance gets a voucher for a free taco at Wahoo's Fish Tacos. Wahoo's is a famous place in SoCal.  All of their food is great.
Of course, one hapless Cal Bears did miss two free throws. His poor performance was cheered by the crowd at Pauley Pavilion. Today Carol picked up those tacos and that's what I ate on my drive to the airport.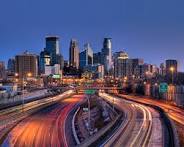 It seemed as if I have flown to Minneapolis one million times. In reality, it's probably TWO million times. I've used MSP to trackchase for many many trips. During my 30-year business career I would go to Minneapolis all the time as well. I remembered, sadly, all of the times I had to wait OUTDOORS in the middle of the winter at 11 o'clock at night waiting for my rental car van in Minnesota.
That's why I always got a kick out of those "Dreaded East Coast Trackchasers" who liked to think they were a "working man". On all of those nights, at 11 p.m., when I was still on the road and fighting just to get to me hotel room they had already been off work for six hours. Absolutely hilarious!
I arrived without incident into the Minneapolis-St. Paul International Airport at 9 p.m. Over the rears MSP has improved the rental car pickup process. Now, it's all indoors! Duh! Folks ride a tram/train about 100 yards to get to where the rental cars are located. I picked up my National Car Rental Racing Nissan Maxima and then headed toward my late-night arrival hotel. Nope, things haven't changed all that much from when I was working!
It was now late January in Minnesota. They've had a lot of cold weather in gopher land this winter. However, it seems as if everywhere I go this winter temperatures are quite a bit warmer when I visit than they have been in the preceding two or three weeks. That was the case tonight. When I picked up my rental car the temperature was a balmy 32°.
I had made a hotel reservation for tonight while sitting in the airline terminal at LAX. Just before I was ready to board my plane I went on Priceline.com. In less than three minutes I had my hotel but NOT with Priceline. I would be staying in Mankato, Minnesota.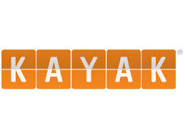 Priceline does not work as well for getting me places to stay in small marketing areas like Mankato. Today in addition to Priceline I consulted Kayak.com. I was only going to be at the hotel from about 11 p.m. until 8 a.m. Surprisingly, Kayak offered a Motel 6 for $42 plus tax. The Motel 6 worldwide website itself offered that very same motel for $60 plus tax. I hadn't stayed at a Motel 6 in a very long time. I grabbed it.
Saturday, January 27, 2018

I was leaving the Motel 6 in Albert Lea, Minnesota at a comfortable 9:07 a.m. central time. I got a good night's rest. I would need it. The next 36 hours will be challenging. I'll be sleeping overnight in the airport tonight.
I awoke to a temperature of 28°. I wished it had been lower. Why is that?
Today's reward for ice trackchasing in Iowa was going to be huge. If everything turned out well I would be seeing ice racing in my 18th state, province or country. No other trackchaser has done that in half as many locations.
Why has ice racing been so limited for my fellow competitors? It's for the same reason I didn't see my first ice race until I was more than fifty years old.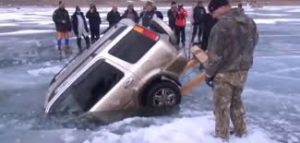 Ice race schedules are at the mercy of cold temperatures. I don't think virtually any trackchaser have ever flown to an ice race. Why would someone buy an airline ticket in advance when the ice race often isn't confirmed until a day or two before the event? I didn't go ice racing routinely until I had secured my airline sponsorship. If you can't fly to an ice race your "ice trackchasing range" is going to be very limited especially during the winter.
However, isn't there always a "however" life? I was concerned with two things that I might find in Okoboji, Iowa today. The weather was warming. What if It was too warm for the track to stay frozen? What if no UTVs showed up? Well, you can only worry so much. Then you have to head your rental car toward the ice track and wish for the best.
Yes, I was headed to Okoboji, Iowa. Try saying, "Okoboji" ten times fast. It's fun huh? Okoboji is located very close to the Minnesota/Iowa border. Minnesota is the big brother of ice racing. Iowa would be the little brother. The Hawkeye state struggles to get enough ice for a lake to freeze enough to accommodate ice racing.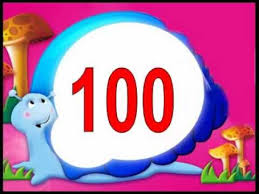 That's why there has never ever been in the entire nearly 100-year history of trackchasing an ice track that has been counted in the Hawkeye state. Last year I struck out trying to do this. This year, I hope I wouldn't take called strike two.
For a self-described ocean-based suburban slicker I've got a pretty good arsenal of cold-weather gear. Over my many years of ice trackchasing I've been adding a piece of winter survival gear every season. This will be the first season I won't need to add a thing. I've got it all. I don't want 28° temperatures. I want something much colder. However in life you should be careful what you wish for.
I think of myself as a "professional driver". On average, with rental cars and my personal car, I'll drive 40 to 50,000 miles each and every year. I've done that for a couple of decades and more. I haven't had a chargeable accident in all of that time.
Do you ever go to Walmart or hang out at pool halls? They still have pool halls right? Well, a lot of those people drive. Do you ever hang out or visit a senior citizens home? A lot of those people drive too. Maybe these folks shouldn't. It makes a lot tougher for us professional drivers.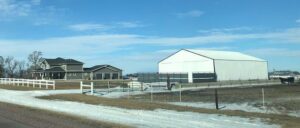 It was going to be about a 100-mile drive this morning from Albert Lea over to Okoboji. Although my car thermometer dipped to 27° the bright hot sun made it feel like I was driving through Palm Springs in the middle of the summer. It didn't help that I had about half of my ice racing gear on. Against 27° and a blindingly warm sun that clothing more than does its job. There wasn't much snow on the ground.
I crossed into Iowa from Minnesota just 12 miles north of Okoboji. I always enjoy seeing the highway signs that welcome you to whatever state you might be entering. Although I love Iowa, I am not a big fan of their "Welcome to Iowa" highway signs. They're too bland for my tastes.
Today could have been a trackchasing failure or a rousing success. Only one year ago I was shut out in Iowa trying to ice trackchase there for the very first time. Today I would do much better.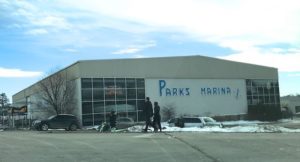 I was headed to the "Winter Games" at the Parks Marina in Okoboji, Iowa. Much of the games were being held on land at the marina. The ice racing would take place on East Okoboji Lake in Okoboji.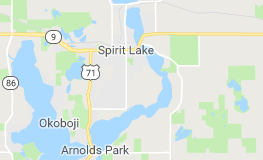 According to Wikipedia, East Okoboji Lake is a natural body of water, approximately 1,835 acres in area, in Dickinson County in northwest Iowa in the United States. It is part of the chain of lakes known as the Iowa Great Lakes. The area was long inhabited by the Santee or Eastern Dakota Sioux. The lake was known after its Dakota-language name, Okoboozhy, meaning reeds and rushes. Geologically, the lake, like its neighbors, is a glacial pothole, a remnant of the most recent ice age approximately 13,000 years ago. The lake is shallow, with an average depth of 10 feet and a maximum depth of 22 feet.
THE RACING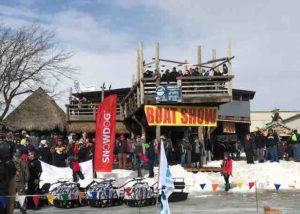 East Okoboji Lake Ice Oval – Okoboji, Iowa
Today's Iowa celebration was packed. I'm going to guess there were 1,000 people or more in attendance. People were parking along nearby two-lane highways as far as nearly a mile away.
I drove down a one-lane road with cars parked on either side. When I got to the end of the road I still couldn't find a spot. Now I was in a pickle. How was I going to turn around? That was when I found a gentleman leaving the property. I grabbed his spot. I was only steps away from the marina entrance. I knew my Iowa winter ice racing luck was changing.
When I talked to the Iowa race promoter he told me there might be about five UTV racing entries today. It turned out there were nearly 15! You can always count on Iowa to under promise and over deliver.
There was no admission price today. That made the whole situation just a little bit better. However, you might be interested to know the cost of race tickets are the lowest expense of my seven trackchasing spending categories.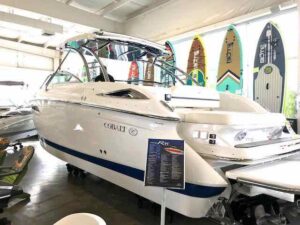 My first stop was inside the Park Marina itself. It wasn't exactly one of those huge elaborate Bass Pro Shops. But, they did have some very cool boats inside. One of the largest boats, which looked like a big speedboat to me, was selling for $349,000 USD! There were smaller pleasure craft as well. I guess I've been out of the boat market for a while as an observer. I didn't realize they were this expensive.
There were quite a few younger people here today. These were folks in their 20s and early 30s. The whole vibe made this event look as if it was the place to be. It probably was.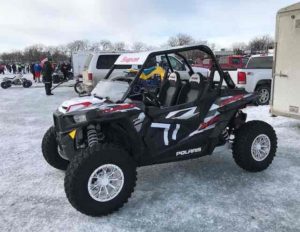 The next thing I did was walk onto the lake to confirm there were some UTV racers in the pit area. There were. I breathed a collective sigh of relief. I had passed up a number of other ice trackchasing opportunities today. They were all out of driving range now.
I walked past the 1/5-mile ice oval and kept going deeper and deeper out onto the lake. I was hoping to knock off a bucket list item today. Believe it or not I did.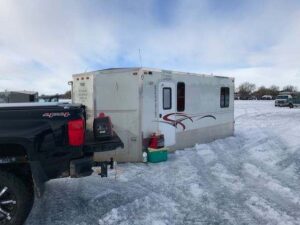 I had only told Carol a few days ago that I really wanted to be able to go inside an ice fishing hat. When I go trackchasing in Minnesota and Wisconsin I see the little huts/houses dotting the landscape. Today would be my lucky day. I was now a good couple of hundred yards from the shore. I was in a neighborhood of ice fishing houses. I began to take some pictures.
It was at about that time that I met a gentleman who was soon to become my friend by the name of Tim. Tim was a farmer in southern Minnesota. He saw me taking a picture of his ice fishing set up and volunteered to show me around.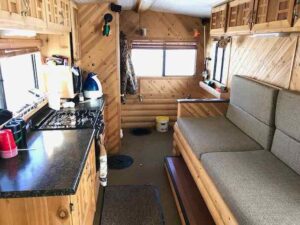 I told him I was from California and a bucket list item of mine was to be able to take a look inside a real-life ice fishing hut. Tim looked at me like most Minnesota farmers would look at a Southern California suburban slicker. Nevertheless he had a kind heart. For the next 10-15 minutes, Tim told me all about his ice fishing house. He had built it from scratch with the help of some very expert carpenters. Does the exterior photo of the house above look like it would have such a nice interior? It does!
I suppose if I had met him in my civilian life he and I would have become fast friends. That's actually the case with quite a few people I meet on the long and dusty trackchasing trail. It just turns out that in most cases these are "one and done" friendships.
I meet lots of nice people. I am a nice person. But most people I meet live lives that are very far apart from mine in many many ways. Nevertheless, I value each of these short-term friendships.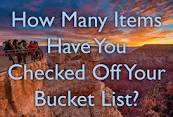 When I finished putting a big checkmark next to the ice fishing house bucket list box I ventured over to watch the racing. The temperature was about 35° with very little wind. There were blue skies and lots of sunshine. I probably could have worn shorts although I didn't see anyone else doing that.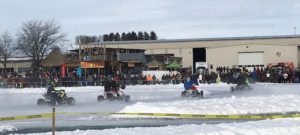 I watched a series of quad races before the UTV's came out. There was no announcer for the racing. I could only guess which classes were running until I would talk to some of the drivers a little bit later in the day.
They had one race for four UTVs. That was followed up with a race for seven competitors and then finally there was a race for three UTV racers. Later I would talk to a driver who told me that each class had one heat race and one feature.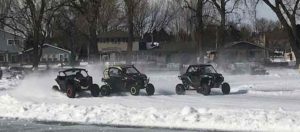 The racing was very good. The track was wide. There was very little contact between the racers. It was fun to see the snow and ice rooster tails coming from the racing machines. Later in the day I would see some motorcycle racing. I watched the snowmobile racing from a distance as I explored the winter games.
I guess you could say that seeing ice racing in Iowa was a bucket list item as well. I know adding at least one new state, province or country for ice racing is one of my 2018 trackchasing goals. At least now I know I will make at least one of my yearlong goals!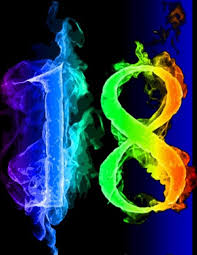 Iowa now joins 17 other states, provinces and countries as geographical locations where I've seen ice racing. Here's the list:
Alaska
Alberta, Canada
Andorra
British Columbia, Canada
Finland
Maine
Manitoba, Canada
Michigan
Minnesota
New Hampshire
New York
Ontario, Canada
Quebec, Canada
Russia
Saskatchewan
Vermont
Wisconsin
With the ice racing in the background I began to discover and explore what was happening at the Winter Games. There was lots going on! Children were skiing down a snow hill on their sleds. There was also a special competition where three people pulled one person riding in a huge rubber inner tube down a track and back. It was a double illumination contest with winners dressed in all kinds of outlandish costumes. You won't want to miss the video on this one.
They also had a huge building that might have been where they were selling alcohol. I walked in to take a look and get a quick photo. However, wristbands for further admittance were $10 per person. I wasn't exactly sure if that was a cover charge or if the wristband fee covered any amount of food and drink. It was warm in there and they had wood chips on the floor. It looked like a pretty neat place to spend an ice racing afternoon.
As you know I am a huge fan of Iowa. I'm pretty sure I would not want to live here in the winter time though. However, I don't mind visiting Iowa at any time of the year. I love their Midwestern food including pork tenderloins and their people. Nice folks. Salt of the earth.
I'm not really sure how long the Winter Games promotional idea has been going on. I'm pretty sure they raced UTVs at this event last year but again I don't know how long that's been going on either. The winter weather can be a little bit marginal for ice racing in Iowa. Nevertheless, they pulled it off today and the ice track looked great.
AFTER THE RACES
I spent about three hours today at the Winter Games. With the weather being so mild I didn't even wear my long underwear. It was a great day to see my 109th lifetime track in Iowa. I know that when I was going to every little dirt oval in the Hawkeye state I never ever imagined I would be coming back here to see racing on ice.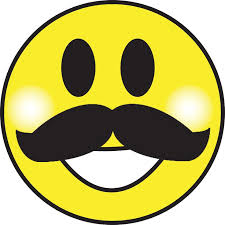 When it was time to embark on my 175-mile drive back to the Minneapolis-St. Paul International Airport I did so with a big smile on my face. I hopped into the National Rental Car Racing Nissan Maxima and enjoyed every minute of the drive.
Later this evening I would be flying for eight hours (2 flights) to an extremely remote location. My ice trackchasing wasn't finished for the weekend by any stretch. I was off toward a very exotic rest of my weekend vacation. I couldn't wait.
Good afternoon from East Okoboji Lake in Okoboji, Iowa.
Randy Lewis – 77 countries – 2,413 tracks.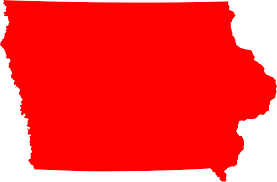 Iowa
The Hawkeye state
This afternoon I saw racing at my 109th lifetime track in the Hawkeye state, yes, the Hawkeye state.  I hold the #1 trackchasing ranking in Iowa as I do in 24 total states.  I've seen 109 or more tracks in three different states.
Thanks for reading about my trackchasing,
Randy Lewis
World's #1 Trackchaser
Peoria Old Timers Racing Club (P.O.R.C.) Hall of Fame Member
Iowa offerings:  Maid-Rite
You can have your sloppy joe but here in Iowa we're all about the Maid-Rite. The best part is you can make your Maid-Rite however you like. Ketchup, mustard, pickle, onion, or something a little more crazy. A Maid-Rite is to a sandwich what a "graveyard" was to pop. The graveyard was the ultimate mixture of a variety of different kinds of pop. Yes, I said pop.
QUICK FACTS
LIFETIME TRACKCHASER COMPARISONS 
The three most important trackchasing comparisons to me are:
Total lifetime tracks seen
Total "trackchasing countries" seen
Lifetime National Geographic Diversity results
Total Lifetime Tracks
There are no trackchasers currently within 600 tracks of my lifetime total.  Don't blame me.
Randy Lewis, San Clemente, California – 2,413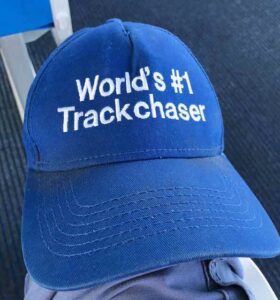 Total Trackchasing Countries
There are no trackchasers currently within 20 countries of my lifetime total. 
Randy Lewis, San Clemente, California – 77
Current lifetime National Geographic Diversity results
Randy Lewis, San Clemente, California – 4.14
That's all folks!  Official end of the RLR – Randy Lewis Racing Trackchaser Report
Click on the link below to see the video production from the racing action today.
Click on the link below for a photo album from today's trackchasing day.  You can view the album slide by slide or click on the "slide show" icon for a self-guided tour of today's trackchasing adventure.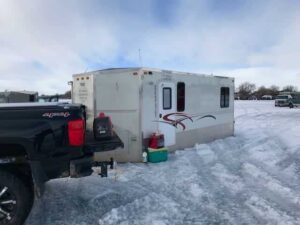 My first ever ice racing house visit and my first ever ice race in Iowa….what a day!