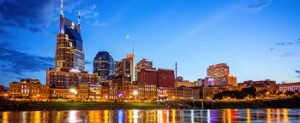 Greetings from Nashville, Tennessee
.
.
From the travels and adventures of the 
"World's #1 Trackchaser"
.
.
Fairgrounds Speedway Nashville
Dirt oval
 Lifetime Track #2,554
The EventVideo PlusPhotos
THE EVENT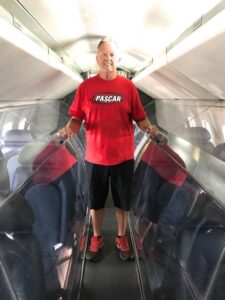 I AM A TRACKCHASER.
My name is Randy Lewis. I live in San Clemente, California. I am a "trackchaser". I trackchase. Before you discovered my site had you ever heard of trackchasing? Maybe not? So….what the heck is trackchasing? Sit back, take a read and you'll be an expert on my hobby of trackchasing when you're finished.
Here's my best explanation on what trackchasing is to me.
Trackchasing is a three-pronged hobby. I'm a racing fan. I love to travel. I love to analyze opportunities to get the most out of everything while saving time and money.
Trackchasing fills the need for all of the above. The racing part of my trackchasing has me trying to see wheel to wheel auto racing at as many different racetracks as I can all over the world. Yes, all over the world. So far things are going pretty well. As this is written, I've seen racing in 85 countries at more than 2,500 tracks. As a matter of fact, I've seen racing at more tracks than anyone else in the world.
Equally important to me are the things I get to see and experience over the "long and dusty trackchasing trail". I call these adventures "Trackchasing Tourist Attractions". You won't want to miss my "Trackchasing Tourist Attractions" page. Here's the link:  Trackchasing Tourist Attractions  or my "Sports Spectating Resume" page, Sports Spectating Resume  on my website at www.randylewis.org.
I live in southern California. That's probably the most inconvenient location in the country for seeing tracks in the U.S. Most of the racetracks in the U.S. are located well over 1,000 miles from where I live. As a matter of fact, my average trip covers 5,000 miles and more. I take 35-40 of those trips each season. In any given year I will travel well over 200,000 miles, rent more than 50 cars, and stay in more than 150 hotel rooms.
I get the chance to meet people all over the world. With trackchasing trips to 85 countries and counting just getting the chance to experience so many other cultures, spend time in their homes and meet their friends is a huge reward for being in this hobby. I am indebted to several of these folks for their help and friendship.
It takes a good deal of planning to do the above and not spend my entire retirement portfolio. I enjoy the challenge, the travel and every other aspect of "trackchasing". In reality, my trackchasing hobby is a lot like being with the carnival. I breeze into town, stay a little while and then head on down the road.
I've tried to tell you what the trackchasing hobby is to me. Now I will show you what trackchasing is to me in pictures and music. If you watch just one YouTube video this year, this is the one to watch.
You will see how a simple trackchasing trip takes me a long way from my environment in California and most importantly not just in miles. My hobby is about seeing and experiencing the things that most folks walk right past. Check this out. It might just make your day.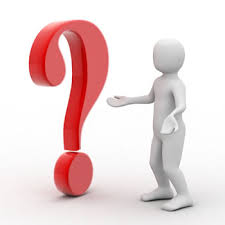 Trackchasing….this is exactly why I do it
Today's adventure was one more of the 2,000 trips that have taken me up, down and around the proverbial long and dusty trackchasing trail.  If you would like to see where I've been and experience those adventures here's the link: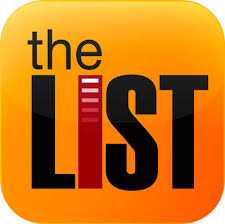 If you've got a question, comment or whatever please leave it at the bottom of this report.  It's very easy to do.  Or you can visit me on Facebook.  Thanks!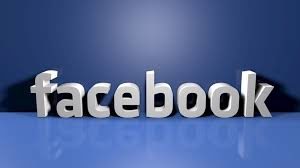 FOREWORD
Thursday, May 30, 2019.
Tonight I was heading to the Nashville Fairgrounds for the World of Outlaws sprint car show. You might be saying to yourself, "But Randy, the World of Outlaws only race on dirt tracks. The Fairgrounds Speedway at Nashville is an asphalt track".
If you said that you would be both partially correct and partially incorrect based upon the timing of your statement. It is true that the World of Outlaws sprint cars race only on dirt tracks today. They have raced on asphalt in the past but not for a very long time.
You would also be correct in stating that the Fairgrounds Speedway in Nashville, Tennessee is an asphalt track… usually. However, for the World of Outlaws sprint car race this weekend and a late model race last weekend the promoters brought in dirt to cover the asphalt racing surface. That's been done at a few places, most notably the Bristol Motor Speedway, Elko Speedway and the Berlin Raceway up in Michigan.
There are quite a few rules that trackchasing's founding fathers established when the hobby first began. There are quite a few rules they established that I don't fully agree with.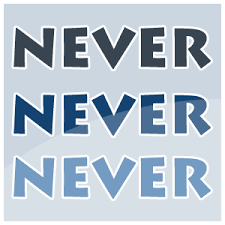 When I was a racechaser I never would have thought about counting a track for the second time if it changed surfaces from dirt to asphalt or vice versa. However, the people who set up the rules, to begin with for trackchasing thought that was a royal idea.
To be clear it doesn't really matter what I think about the trackchasing rules. If I want to be able to compare my track totals on a common basis with other trackchasers then I need to create a track list that meets and exceeds the trackchasing rules. That is exactly what I do.
There have been a few trackchasers over the years that wanted to be in the trackchasing hobby but also wanted to count tracks "their own way". They just couldn't wrap their minds around the idea that they were joining a group either formally or informally for common comparison purposes. I am not one of those people.
I don't say that I'm not going to count figure 8 races just because I don't like figure 8 races even though the trackchasing rules allow them. I'm not going to say that I don't count senior champs because I don't think senior champs are a "car" even though the trackchasing rules allow them.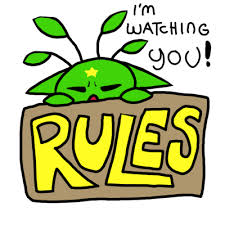 If you look at my track list it consists of tracks that met and exceeded the trackchasing rules that existed at the time I visited those racetracks. I'm not going to deny that several "Randy Rules" have been added to outlaw certain track types or situations that I have been involved with. I can't deny those situations because they definitely exist. By the way, I very much enjoy figure 8 and senior champ kart racing!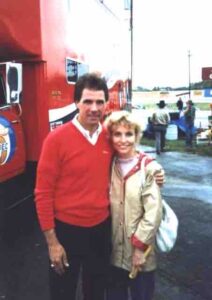 Can we just get back to the track at hand, the Fairgrounds Speedway Nashville? I have a rich history with the Fairgrounds Speedwayway. When I was a racechaser I came here for some really big events. I've seen the All-American 400, the biggest late model event the track has ever hosted. Carol got a nice picture with driver Darrell Waltrip at that race.
I've been here for NASCAR Cup racing. I've also had trouble with the weather here. However, when the weather didn't cooperate I turned those situations into real entertaining opportunities.
One night we had our car parked in the track's infield. There was a rain delay and believe it or not they invited anyone with a car or truck to get out onto the track and help dry the race surface. The Fairgrounds Speedwayway Nashville is a high-banked track. Maybe you're more familiar with the Bristol Motor Speedway. Nashville has a lot in common with Bristol.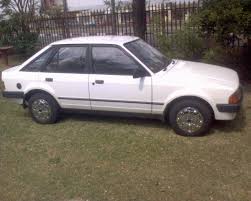 On that rainy evening, I was with my stepfather. He and I had driven the family Ford Escort to the track. Of course, when they called for volunteers to help dry the track we were first in line. Can you imagine being able to drive your personal car around a track hosting a huge event like this? It was one of the most fun things I have ever done. When we got back to the hotel and told my mother I had driven her car around the track in this situation she nearly had a heart attack!
Another time my stepfather and I were in Nashville and we got rained out. As soon as we got the official announcement that there would be no racing I had a new plan. Folks, I always have a backup plan!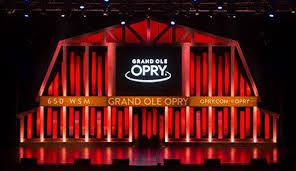 I had developed some major contacts at the Grand Old Opry in downtown Nashville. On crash and burn timing I gave them a call. Yes, without any tickets or advance reservations and on about 45 minutes notice we could get into the Grand Old Opry on a Saturday night.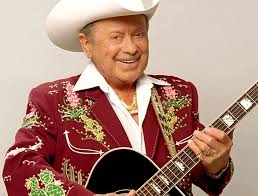 We entered a side door where I met my contact. She couldn't have been more helpful. We were soon seated in some folding chairs in FRONT of the first row. During the show, we were allowed to walk backstage. Folks, I am NOT making this up! The first person we met was Little Jimmy Dickens. Little Jimmy Dickens performed at the grand old Opry until his death in 2015 at the age of 94. Again, when I told my mother that we had gotten into the Grand Old Opry with VIP treatment on such short notice she didn't believe me!
I would call that a pretty rich history with the Fairgrounds Speedway. It is true that I trackchase a little differently than my fellow competitors. From my point of you, I think I get so much more out of the hobby by creating personal relationships and "knowing" people. When that happens a lot of doors that would typically be closed are thrust wide open.

As you know I live in a modest seaside cottage in the sunny little village of San Clemente, California. Nashville, Tennessee is 2,026 miles from San Clemente. However, I didn't exactly take the direct route to Music City.
About 10 days ago Carol and I left Southern California for first Miami and then for a few days in the Caribbean country of Antigua and Barbuda. That was a fun trip and yielded trackchasing country #85 as well as some brand new friendships, which we enjoyed very much.
From Antigua and Barbuda Carol headed home in preparation for her mother's 90th birthday, which we will celebrate next weekend in Denver, Colorado. I traveled to Austin, Texas. Our daughter Kristy and her family lives there as well as our son Jim and his family. Getting to see everyone for a couple of days in Texas was a real treat….although I wished they all lived in Southern California.
Yesterday I left Austin and flew into the Atlanta Hartsfield International airport. I was intent on seeing racing at the North Georgia Speedway in Chatsworth, Georgia. The weather was going to be hot but it was going to be dry.
I had a "history" with the North Georgia Speedway as well. It wasn't a good history. All the way back in 2008 I went there with my good buddy Dale Terry. It was a rainy night. It rained off and on and they never did get the races started. There was a period of time where they could have raced had they wanted to but their organization was so sloppy that the rain finally did them in. I was pretty disappointed with the way they handled things.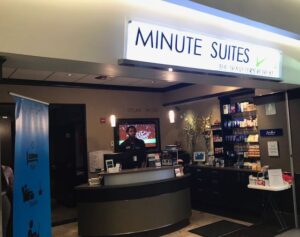 When I landed in Atlanta this morning I went directly to the Minute Suites in terminal T. Minute Suites is part of my Priority Pass program. I am allowed to use their facilities for an hour, which is exactly what I did today. If a common customer went up to a Minute Suites it would cost them $45 an hour to use their private rooms which include a bed, internet and a quiet place to rest in the busy Atlanta airport.
I figured when I got out of the race in Chatsworth, Georgia I could drive an hour or so over to Chattanooga, Tennessee and stay for the night. That would put me in a good location for tonight's racing in Nashville. I checked with Priceline and got a great deal on a Marriott property and was all set to begin my drive up to North Georgia.
However, things don't always go as planned. I checked Facebook to get the location details of the North Georgia Speedway. That's when I noticed they had posted two days earlier the fact that all of their Thursday night shows for the year were being canceled. I guess attracting drivers and a spectator crowd on a Thursday night is difficult to do. That meant I had been shut out of seeing the North Georgia Speedway once again.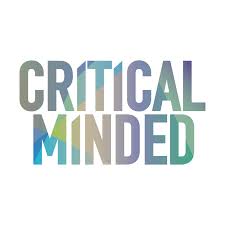 For some odd reason, there are a few trackchasers who get some delight from criticizing southern tracks for their racing organization and such. I don't think poor organization is unique to southern short track racing. If I had estimate I would say that well over 50% of the short tracks within the United States do not have a strong organizational structure when it comes to timeliness, concessions, and much more.
Almost all trackchasers are located or originated in the northeastern portion of the country and a few more are from the Midwest. There have been almost no trackchasers from the Western third of the country. There have been virtually no trackchasers from the south.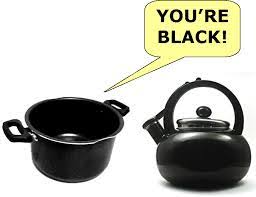 Have you ever heard the saying, "It's like the pot calling the kettle black"? The people who are most prolific at criticizing southern tracks are what I would call "small town" guys usually from the east. It's almost as if they gain some superiority by saying some other small town doesn't have their act together when the small towns they come from and the ones in their own geographical area suffer from the same malaise of poor organization, which as I mentioned dominates the short track racing industry. I find it a little comical when these people make their critical comments about the south.
So… now it was Thursday afternoon. From the Atlanta airport, I checked my proprietary racetrack database. This lists all of the tracks and their schedules that I have never visited. I quickly crossed off the North Georgia Speedway. There was only one more race happening on this Thursday night in the United States or Canada at a track that I had never visited.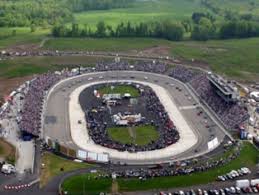 That track was the Mansfield Motor Speedway. They are another track that used to race on an asphalt surface and a few years ago changed over to dirt. They were having a big three-day sprint car show. The first of those three days was going to happen tonight, yes on this Thursday night.
I checked their website. Yes, they were racing tonight. The weather forecast looked reasonable, only a 20% chance of rain. Now if I could get from Atlanta to Columbus, Ohio over the next six hours or so I would be in business. The driving distance from Atlanta was 633 miles up to Mansfield. There was no way I could drive there in the time I had and still make the race.
I consulted my airline sponsors. Could I fly from Atlanta to somewhere close to Mansfield? Yes, I could. I could probably fly from Atlanta to Columbus, Ohio. From Columbus, the Mansfield Speedway was only an hour's drive away. I quickly made arrangements and hopped on a plane to Columbus.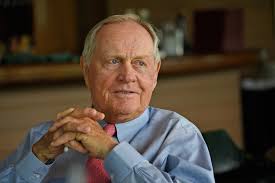 I picked up a National Rental Car in Jack Nicklaus' hometown (Columbus) and then began to plan for the evening's (Thursday) racing in Mansfield and the best way to get to Nashville for tonight's (Friday) racing. The driving distance for the Mansfield Motor Speedway in time to the Fairgrounds Raceway in Nashville was about seven hours.
I figured Mansfield would finish by about 11 p.m. I needed to be in Nashville by 7 p.m. That gave me 20 hours to cover seven hours of driving. That was a piece of cake.
As a matter fact, with that time/driving equation I would even have time for a hotel. However, as previously mentioned I had already reserved a hotel in Chattanooga, Tennessee for Thursday evening. That hotel reservation was nonrefundable as all hotel reservations made with Priceline.com are. I was simply going to have to "eat" the expense of that hotel room in Chattanooga. It's never a good idea to book a non-refundable hotel BEFORE I've seen the race. The weather can change or in the North Georgia Speedway example the track can cancel the program for any number of reasons.
I went back on Priceline.com and picked up a Courtyard by Marriott hotel in Columbus. I saved more than half off of the regular price being offered to normal unsuspecting customers.
The Thursday night racing at Mansfield was scheduled to begin at 7 p.m. They only had a 20% chance of rain. Let's do the math on that one. Let's take a 10-day period where every day has a 20% chance of rain. How many days out of ten would you expect it to rain? Did you say two? You would be correct. Tonight was one of those TWO nights!
I was about 30 miles into my drive from Columbus over to Mansfield when I checked the Mansfield Motor Speedway Facebook page. I had already seen the radar with heavy rain coming very close to the speedway. It looked to me like there was about a 50-50 chance as to whether the rain would hit Mansfield or not. When I checked the Facebook page I saw a post that was presented just three minutes earlier saying the rain HAD hit the track and the racing program was canceled.

The track's weather following the downpour at 6 p.m. was sunny. However, the promoter canceled the program anyway. I'm sure if they had wanted to they could have gotten the track ready and began racing by about 8 o'clock. However, on a Thursday night the crowd would be small. They were scheduled to pay a fairly large purse with two $5,000 to win feature races on this Thursday night. I could see the promoter sort of "winking" to his employees and saying, "Nope, too much rain. We are canceling". I don't blame them. They operate the track to make a profit. On this particular Thursday night, they would have lost money. They might have also irritated the residents who live nearby by racing late on a Thursday evening.
With all that I was back in my hotel room at the Courtyard by Marriott by 7 p.m. I relaxed in my room and planned for future trips and worked on the reports from my past adventures. Then later on in the evening, I watched the first game of Golden State Warriors – Toronto Raptors NBA finals. I'm rooting for the Warriors but tonight they couldn't pull it off.
During commercials, while watching the game I worked on my "StaffTraveler" app. When I share information with others regarding flight loads I earn credits on StaffTraveler. Then when I need to find out about the loads on an airplane where I can't get that information I can use these credits to have others give me the information I need. It's a very smart program. It doesn't cost any money. It just takes a little bit of time to earn up enough credits for the app to be of value to me.
Friday, May 31, 2019
I had been on the road for 10 days. During that time I had only added one new track to my lifetime trackchasing totals. When I travel internationally I really take a "hit" in the tracks I can see.
On the other hand, when I can add a new country to my international list like we did in Antigua and Barbuda, it's the most fun. I have now seen racing in 85 different countries.
Most of the time during those trips I was only able to see one track during those country visits, which commonly take from 5-15 days. I've probably been out of the country on 100-125 weekends while seeing those 84 (X United States) foreign country racetracks. On any given weekend I see 3-4 new tracks and often times more especially during the summer when I can trackchase every day of the week.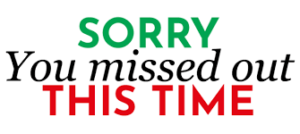 I estimate I have missed out on 300-400 additional tracks that I could have seen had I opted to stay in the United States and not travel to such faraway places. Was it worth it? 100%! International trackchasing is the best.
I began the morning with a one-hour powerwalk. I've got a sore foot right now, which is going to be operated on in early October or so. That slows my pace to about a 17 minute 30 seconds per mile pace. Normally my speed for a mile is 14 minutes and 30 seconds. I would get the operation done sooner but we've got so many big trips coming up that it looks like October is the first time I can fit it in unless the problem gets worse than it is right now. 
When I checked in last night, based upon my titanium status with Sheraton/Marriott, the desk clerk gave me two $10 food and beverage coupons. I should've used one last night but I forgot. You can only use one $10 credit per day. As I checked out I grabbed a bottle of Diet Mountain Dew, a bottle of water and a package of Oreo cookies. That's how I spent my $10 food credit!
Next up was the six-hour drive from Columbus, Ohio to Nashville, Tennessee for tonight's World of Outlaws sprint car racing. With Columbus being in the eastern time zone and Nashville being in the central time zone I would gain an hour. I guess that was good on this morning's drive but it wouldn't be good on tonight's drive, which would take me from Nashville to Atlanta. With Atlanta being in the eastern time zone. I would lose an hour and I didn't have all that much time to begin with.
I use the Waze GPS program exclusively. However, I like to use Google maps to give me a visual perspective of what it looks like getting from point A to B. When I do this I can see what cities I will be passing during the trip.
That's when I noticed I would be passing by Cincinnati, Ohio. One of my good buddies from my Procter & Gamble days, Greg Robbins lives in the area. I texted him. Would he like to have lunch? I was only giving him 90 minutes notice. He quickly got back and said that he was available. Great!
He asked me what I might like to eat for lunch. Then I asked him, "Do you eat chili?" His reply was, "I could". That's the kind of reply I get from Carol when she will do something but she doesn't necessarily want to do it.
We agreed to meet up at the Skyline chili parlor at exit 25 off of Interstate 71. I hadn't seen Greg in a couple of years. Normally we seem to get together about once a year or so.
Greg and I had a great time catching up today at Skyline Chili. We were able to spend about 90 minutes together. Even that amount of time didn't allow us to cover all of the topics we might have liked to have talked about. Always good seeing Mr. Robbins.
From our meeting point in Mason, Ohio it was going to be another 4 ½-hour drive down to Nashville. Until I got to Louisville the traffic was tight. Most of the freeways are only two lanes wide in this area. The volume of cars, as well as the fact that people were crashing into each other from time to time, made it slow going.
There were a lot of logistics involved once I got into the Nashville area. When I picked up the car in Columbus, Ohio the gas gauge showed just a fraction below full. I mentioned this to the National Car Rental agent. We talked about it for a minute and he told me simply to bring it back "half full".
Since the car already had nearly a full tank he was effectively giving me a half tank of gas for free. I needed to do some calculations to make sure I took full advantage of this offer.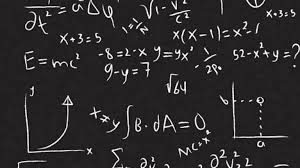 Here's how I did it. I measured the amount of miles I drove today once the tank reached half full and began to decline to empty. That number was 180 miles. At that particular point, I still had 280 miles to drive before I would return the car in Atlanta, Georgia.
I summed those two numbers (180 + 280), to get a total of 460 miles. I divided that number by 34. Why 34? I was getting 34 miles per gallon. This gave me a quotient of 13.5. This told me how much fuel I would need to add to return the car with the tank half full. I added 14 gallons of gas to the fuel tank. I expect when I pull into the Atlanta airport the gas gauge will be exactly on half full or maybe just a half a gallon above that level. We'll see about that. Often times my friends characterize me as a "numbers guy". I guess I couldn't really argue with that assessment.
THE RACING
Fairgrounds Speedway Nashville – Nashville, Tennessee
I had purchased my ticket about 10 days ago for the World of Outlaws sprint car racing tonight at the Fairgrounds Speedway Nashville. They were having a two-day show with racing on Friday and Saturday. I suspected the crowd would be smaller on Friday but I also wanted to get a good seat. While online I picked out a single seat in the top row of section E. 
I was surprised when I was able to add my ticket electronically to my "Apple wallet". Most of my boarding passes go into my Apple wallet. As a matter of fact, I am treating 15 of my relatives to a Colorado Rockies – Chicago Cubs baseball game in Denver in a few days. All 15 of those baseball tickets are stored electronically on my phone in my Apple wallet. I can't recall using my Apple wallet for a racetrack ticket before.
I was thinking that tonight's racing was going to begin at 7 p.m. I arrived at 6:40 p.m. to find a very full parking lot. However, I did find a single space that I expected would allow me to get out of the track ahead of most others tonight.
Having the show get over at a reasonable time was important to me. I wasn't like most fans who would drive home locally after the races or go to their hotel in the greater Nashville area. After tonight's races, I would have a four-hour drive to Atlanta plus I would lose an hour in time zone changes traveling from Nashville to Atlanta. On top of that, I had an airplane ticket for departure at 5:45 a.m. on Saturday morning. I need things to run efficiently tonight. No, I am not like "most" fans.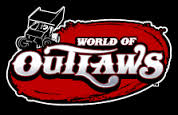 There was a time when I was a big World of Outlaws sprint car fan. Sadly, that time has passed. You won't find me being critical of very many racing operations. However, with a racing organization like the World of Outlaws sprint cars, I hold them to a higher standard. Their ticket prices are higher and therefore I expect a better level of entertainment from them. Tonight I didn't get that.
As I recall I had paid $38 for my race ticket. I also had to pay an additional $10 to park. I don't care much for that considering I can park at any NASCAR Cup track for free. I bought a bottle of water for three dollars. This was the extent of the revenue I shared with tonight's racing operation.
I very much enjoy the WOO outlaw race announcer Johnny Gibson. I met Johnny a few years ago and he seems like a really nice guy. He does a good job over the microphone. Johnny does what an announcer is supposed to do. He informs and entertains. It was too bad that the PA system at the fairgrounds tonight was terrible. The fella sitting next to me was from Tennessee and had brought his 12-year old son to the races. We all agreed that we pretty much couldn't hear the announcer explain the details of the program or anything else for most of the night. It was a sad PA system.
Whatever I am critical of a racing operation or an individual or a system I try to be as specific as possible. I don't want to generalize. I don't want to say anything that isn't true. I want to simply analyze the facts. Then the reader can decide whether or not I am being unfair with my analysis and conclusion of what I observed.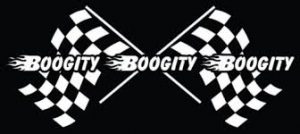 The show started on time at 7:30 p.m. I liked that. The preacher who gave the invocation tied in tonight's racing and biblical thoughts in a comical way. He finished with a rousing "Boogity, Boogity, Boogity", which the crowd enjoyed. Then a young lady came on and sang the national anthem very well. From that point forward things went downhill.
Tonight's track was a quarter-mile slightly banked dirt oval. During hot laps, the track appeared pretty slick. There were about 35 sprint cars in the pit area. They made up four heat races. The heat races were pretty much complete follow the leader parades. That's really my biggest complaint with World of Outlaws sprint car racing. They just don't pass.
During the first heat one car flipped on the first lap. On the restart of the first heat race, another THREE cars flipped on the first lap! From that point forward the drivers seemed to recognize that being hard on the gas and trying to pass someone was a bad idea. That made the rest of the heat racing a single file train.
To the World of Outlaws' credit, they worked on the racetrack to try to make it better after those four heat races. However, it took a long time to work on the track.
I'm going to share these facts with you. You tell me if I'm being fair or not. The prayer invocation and national anthem came at about 7:30 p.m. By 9:30 p.m. they had only completed four heat races. That was during the time period lasting TWO hours. In those two hours, we couldn't hear or understand much of what the announcer was saying.
Folks, any way you slice it running four heats over two hours and not being able to hear the announcer was not what I would expect from a professional organization like the World of Outlaws. On the entertainment front the show, to this point, was abysmal. Remember, this was short track auto racing and I had paid $39 U.S. for my ticket.
With such a tardy effort I was getting very much concerned about my ability to drive four hours to Atlanta after the race and be at the airport in time for a 5:45 a.m. departure tomorrow morning. Tonight there were also 16 modified stock cars in the pit area. They would provide the undercard for the World of Outlaws sprint cars. Kenny Wallace was in that field.
While the track was being worked on they had some kind of a "draw" by the drivers who were qualified in the front part of the feature. Again because we couldn't hear the announcer with the horrendous PA system, which truly was 100% rubbish, I had no idea what they were up to.
After the "intermission" they ran a five-car "C" main where two of those cars would transfer to the "B" main event. That race seemed a little bit lame. They started about 12 cars in the "B" main with four of those cars transferring to the "A" main event.
It was now nearly 10 p.m. The modified cars have not been on the track for a race yet. I figured I was going to have to sit through watching those cars race before the sprint cars ran their feature. This was when I got some really good news, some of the best news of the night.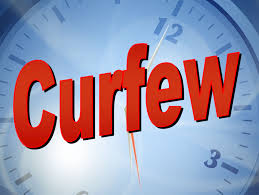 Johnny Gibson told the crowd that the fairgrounds had a very strict 10:30 p.m. curfew. Hooray! They were going to bag the modifieds. Don't get me wrong. I love modified racing. The modifieds are one of my top three or four race classes to watch.
As it was the modified cars would race at the beginning of the event tomorrow night. This meant they would move directly into the "A" main event for the sprint cars. For my particular situation and I suspect lots of other people in the crowd this was all very good news.
Probably the most exciting event of the night at a World of Outlaws sprint car show is when they give their four abreast salute to the fans. The crowd stands and gets very animated at this particular point.
I don't follow World of Outlaws sprint car racing all that closely anymore. To be honest there were only six or seven drivers in the entire 35-car field that I recognized. One of those was Tony Stewart. Another was Jeff Swindell. Of course, multi-time champion Donnie Schatz was in the field.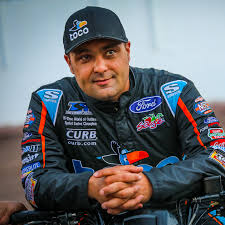 Schatz was starting in third place. I figured he would win and he did. He did run second for most of the entire feature until the leader made a mistake and drafted high. Schatz went underneath and led the final 10 laps or so. The rest of the field simply followed each other nose to tail on the inside lane. It wasn't a very good feature at all. As a matter of fact, to prove how "one-lane" the track was the guy who led most of the race tonight from the front row didn't even qualify for the "A" main the next night.
I am not a Tony Stewart fan. He started 16th and might have finished about 14th or so. I can't imagine it would be much fun for him to be at the racetrack from say 4 p.m. until midnight, racing only two events and be on the track for a relatively short period of time and ride at the back of the pack. That doesn't sound like much fun to me.
I was in the grandstand when Donnie Schatz took the checkered flag for the 30-lap feature. As soon as that happened, at about 10:17 p.m., I made a power walk out toward the parking lot. I was one of the first cars to get out of the fairgrounds. That put me in good stead to make it down to Atlanta for the obligations I have for tomorrow.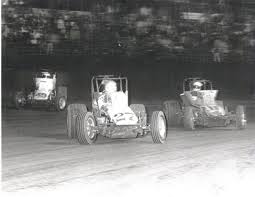 Let's be clear. I am not a fan of winged outlaw sprint car racing. I have never really been a winged sprint car fan after growing up with non-winged sprint cars at Ascot Park and seeing the WOO sprints begin as a wingless sprint car race group.
I say that simply because the WOO sprint cars don't do very much at speed passing in the top 10 positions or so. Tonight having only four heat races completed in the first two hours of the program was really beyond poor. Not being able to hear the announcer, especially when you have a good announcer, is also beyond poor.
I will say this. The World of Outlaws sprint cars are a very professional auto racing organization. I know they have good people. Tonight they were dealing with a track set up that they had never experienced before at the Nashville Fairgrounds. I suspect they will improve for tomorrow night's racing. I won't be there to see it. The guy sitting next to me told me that if he didn't already have tickets he wouldn't return. I wonder how many fans tonight would choose not to come back based upon the experience they encountered this evening?
AFTER THE RACES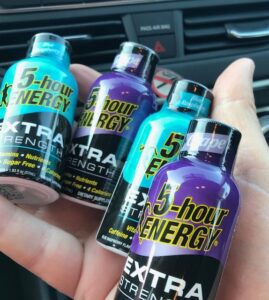 I would finish off my evening with a bottle of 5-hour Energy drink. Then I would drive four hours down to Atlanta. I would lose an hour in time zone changes. I would fly from Atlanta to Boston. When I landed in Boston I would pick up another rental car and drive pretty far up into the Canadian province of Quebec. If all of that worked I would catch a junk car race on Saturday afternoon and then get over to see the Drummondville Speedway's "Minidrome" inner oval racing. A return to Drummondville would provide some high-quality Saturday night racing. This was an aggressive schedule but it seemed like my best opportunity given the myriad of logistical options/limitations that I considered.
Good evening from the Nashville Fairgrounds Raceway in Nashville, Tennessee.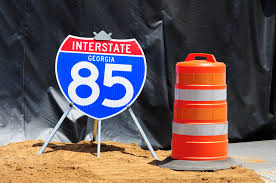 Randy Lewis – 85 countries – 2,554 tracks.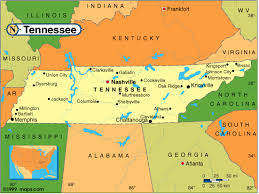 Tennessee
The Volunteer state
This evening I saw racing at my 36th-lifetime track in the Volunteer state, yes, the Volunteer state.  I hold the #4 trackchasing ranking in Tennessee.  I've seen 36 or more tracks in twenty-one different states. No trackchaser can match that stat.
Thanks for reading about my trackchasing,
Randy Lewis
World's #1 Trackchaser
Peoria Old Timers Racing Club (P.O.R.C.) Hall of Fame Member
Tennessee sayings: You're not being mean, you're bein' ugly.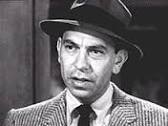 JUST THE FACTS
LIFETIME TRACKCHASER COMPARISONS 
The three most important trackchasing comparisons to me are:
Total lifetime tracks seen
Total "trackchasing countries" seen
Lifetime National Geographic Diversity results
Total Lifetime Tracks
There are no trackchasers currently within 700 tracks of my lifetime total.  Don't blame me.
Randy Lewis, San Clemente, California – 2,554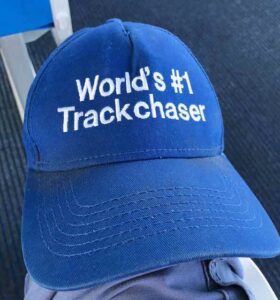 Total Trackchasing Countries
The nearest trackchasing competitor has seen racing in 30 fewer countries compared to my lifetime total. 
Randy Lewis, San Clemente, California – 85
Current lifetime National Geographic Diversity results
Randy Lewis, San Clemente, California – 4.14
That's all folks!  Official end of the RLR – Randy Lewis Racing Trackchaser Report
Click on the link below to see the video production from the racing action today.
Click on the link below for a photo album from today's trackchasing day.  You can view the album slide by slide or click on the "slide show" icon for a self-guided tour of today's trackchasing adventure.
The World of Outlaws come to Nashville and MORE